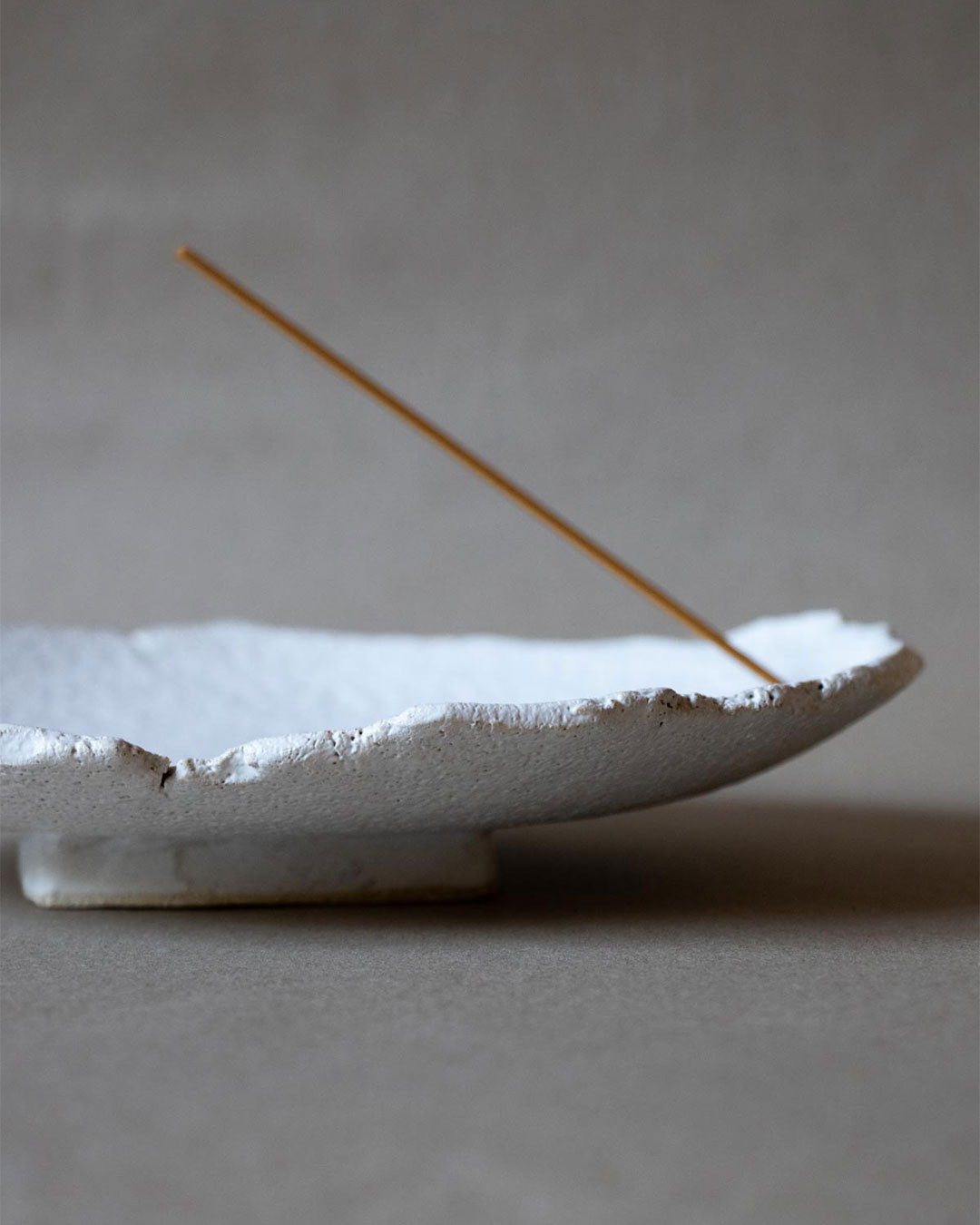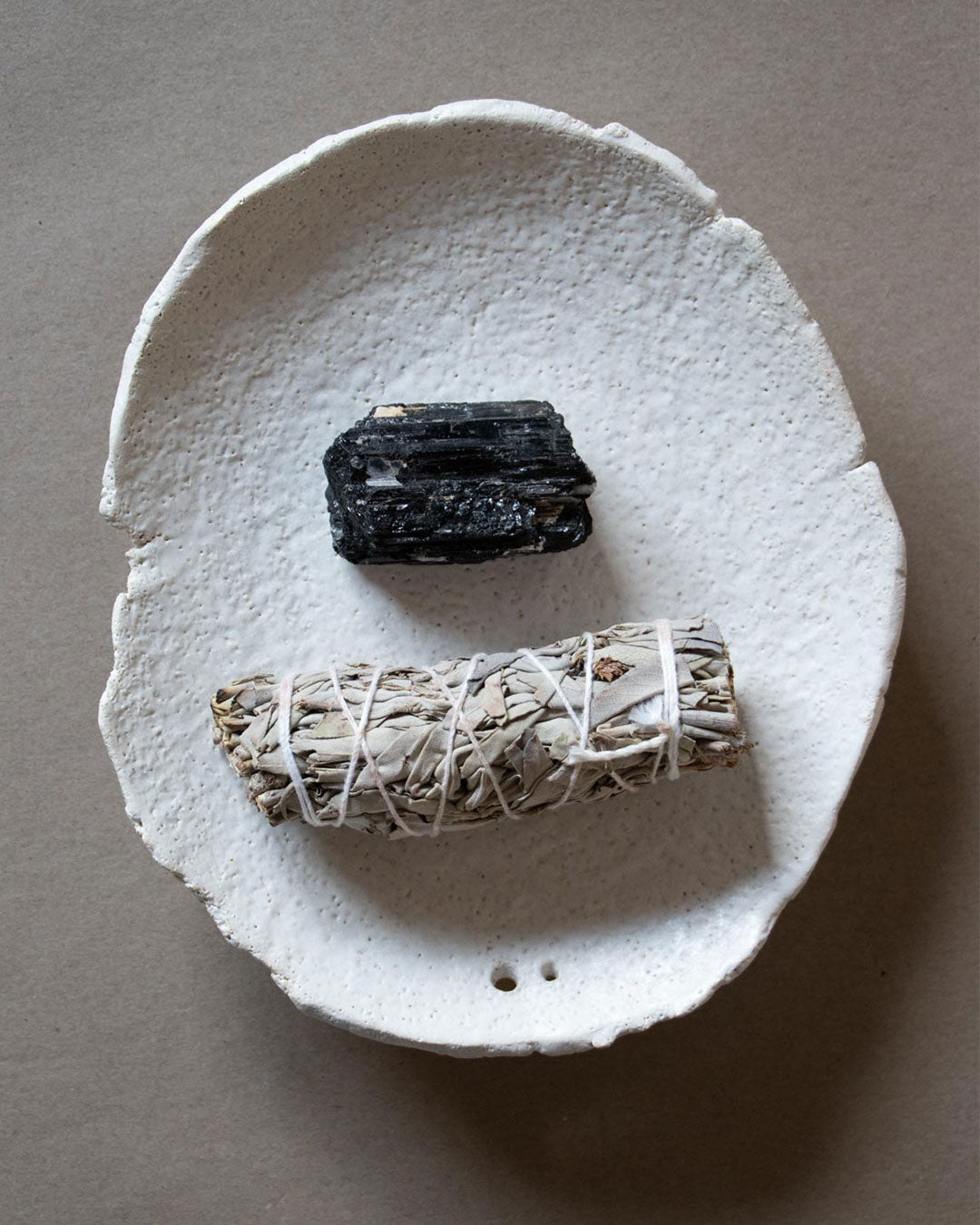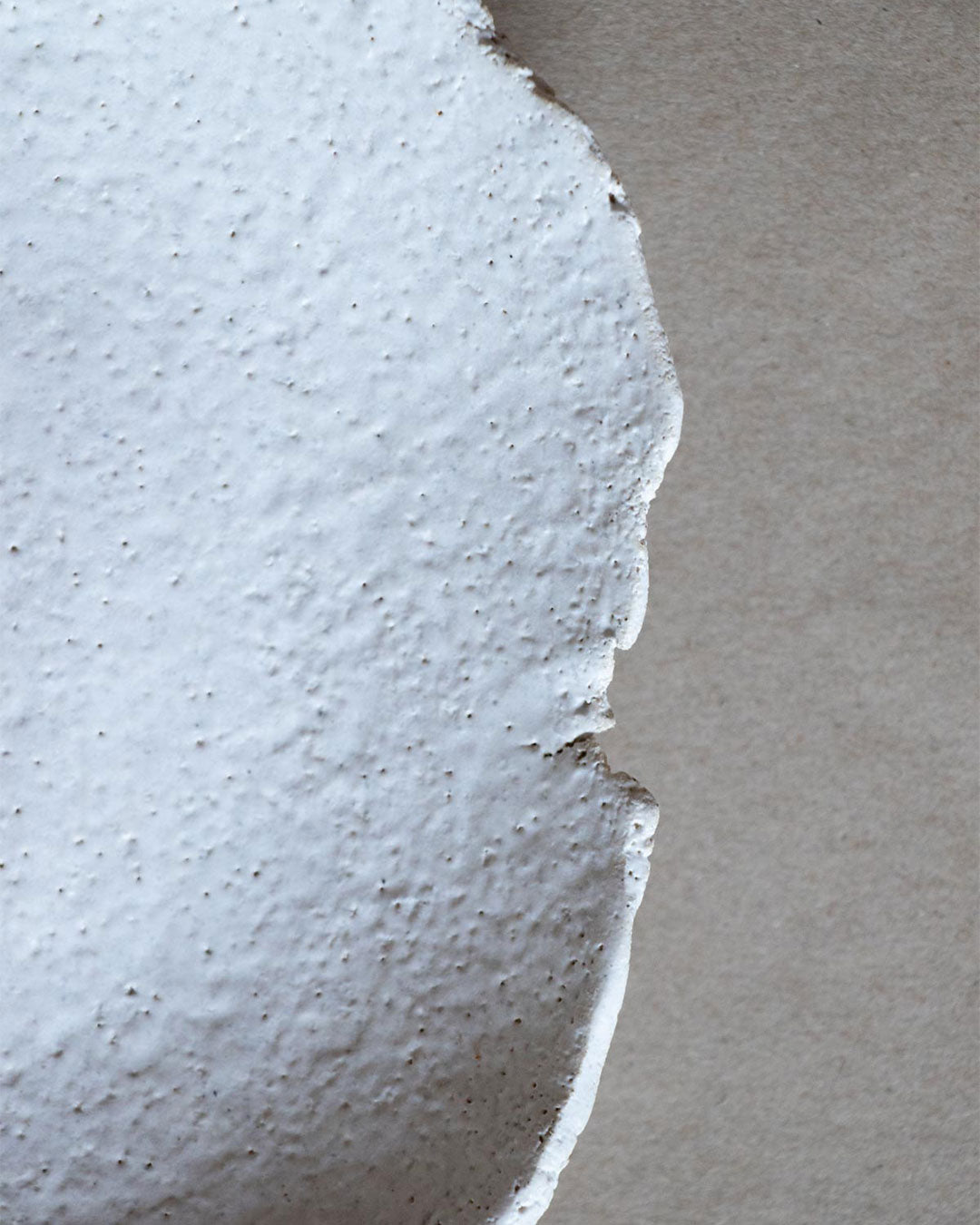 Ritual dish I
Please note: To boost the odds of your goodies arriving by December 25th, we recommend placing orders for in-stock items before December 12th.
Act fast – limited stock available!
Products are shipped between 4 working days (when in stock) and 3 weeks (if made to order).
If you love burning incense in your home but struggle to find a beautiful incense burner that you can keep on display as part of your home décor, this ritual dish is the perfect solution for you. Each piece is handcrafted individually using high quality, high-temperature stoneware, which is then glazed in a white, matte finish that creates a smooth, limestone-like surface. The two stick holes right below the edge of the dish accommodate most sizes of commercial and artisanal incense sticks. Besides incense, there are other ways in which you can integrate this dish into your daily rituals. For instance, it can be used to display your crystals, cards, but also as smudge sticks and palo santo burner.
Crafted in Italy
Materials: Stoneware
Technique: Preparation of the dough, casting, demoulding, sanding and application of the varnish
Measurements:
20 cm L x 17.5 cm W x 3.5 cm H
Weight 400 g


Care & Manteinance:
In order to preserve ceramics in its best condition, please avoid exposition to direct sunlight for long periods of time. Please, use only a dust cloth for day to day maintenance and a damp cloth to remove any stains that might develop from usage. If necessary, gentle hand soap or washing up soap can be used also, but do not abuse and always avoid using metallic or any other type of abrasive sponges directly on the glazed surface.

If used with incense cones, smudge sticks or Palo Santo, please always make sure to avoid placing them directly on the ceramic as they generate heat when lit and release essential oils and resins that can respectively break the ceramic due to thermal shock or stain the surface.
Shipping is FREE IN EUROPE over € 180.
Shipping cost below € 180 varies according to continent, in accordance with the following flat shipping rates:
Belgium, Germany, France, Italy, Portugal and Spain: € 11,99
Rest of Europe: € 15,99
UK & Switzerland: € 19,99 
USA: € 29,99
As a matter of fact, we do want to encourage you to shop local and support artisans from your own Country.
For the rest of the world, unfortunately we do not provide flat shipping rates. However, if you are really in love with TA-DAAN products get in touch with us and we will get back to you as soon as possible. ❤️