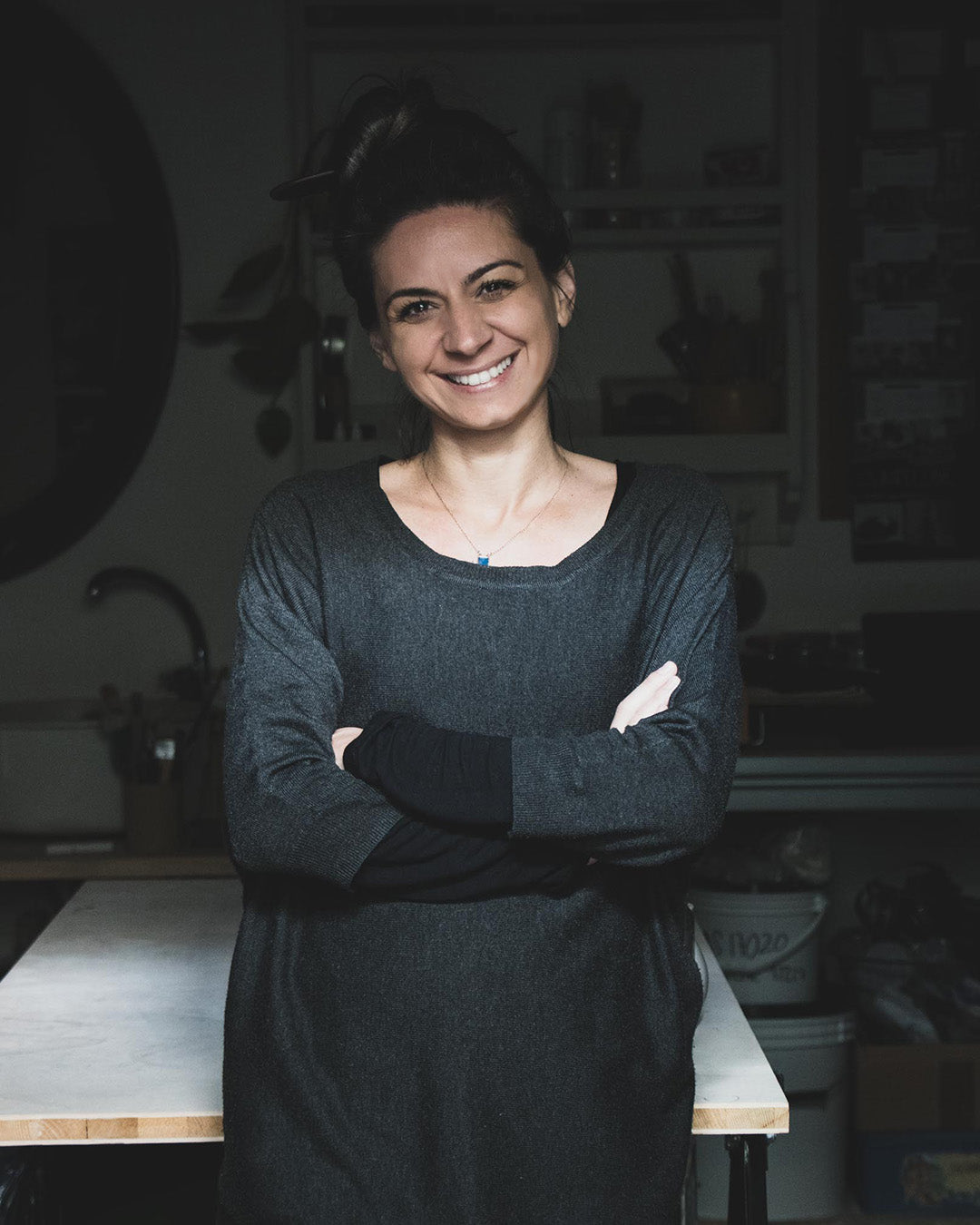 CHIARA DELLA SANTINA
Claire Lune
Capalbio, Italy
"Slow down. Breathe. Create beauty within the space for your own silence."
Chiara Della Santina is a self-taught, multidisciplinary artist, working primarily in ceramics and abstract painting. She spent her formative years studying and working in Florence, Dublin and London until 2015, when she decided to move back to her hometown in Tuscany, where she works from her home-studio in the countryside.
The foundation of her creative practice is an exploration of silence, intuition, movement and breath. In a constant strive for harmony and creative honesty, Chiara favours traditional techniques that allow, on one hand, immediacy and intuition and, on the other hand, a high level of control. Given the mindful and slow approach to her craft, her creations evolve and change organically, sometimes resulting in a completely different outcome from the original design.

Her production in ceramics consists mostly of high-fired stoneware and porcelain pieces, released as small series or as one-of-a-kind pieces. Her abstract paintings, on the other hand, consist of intuitive ink brushstrokes on handmade paper and acrylics on canvas.
more about Claire Lune
Value in the details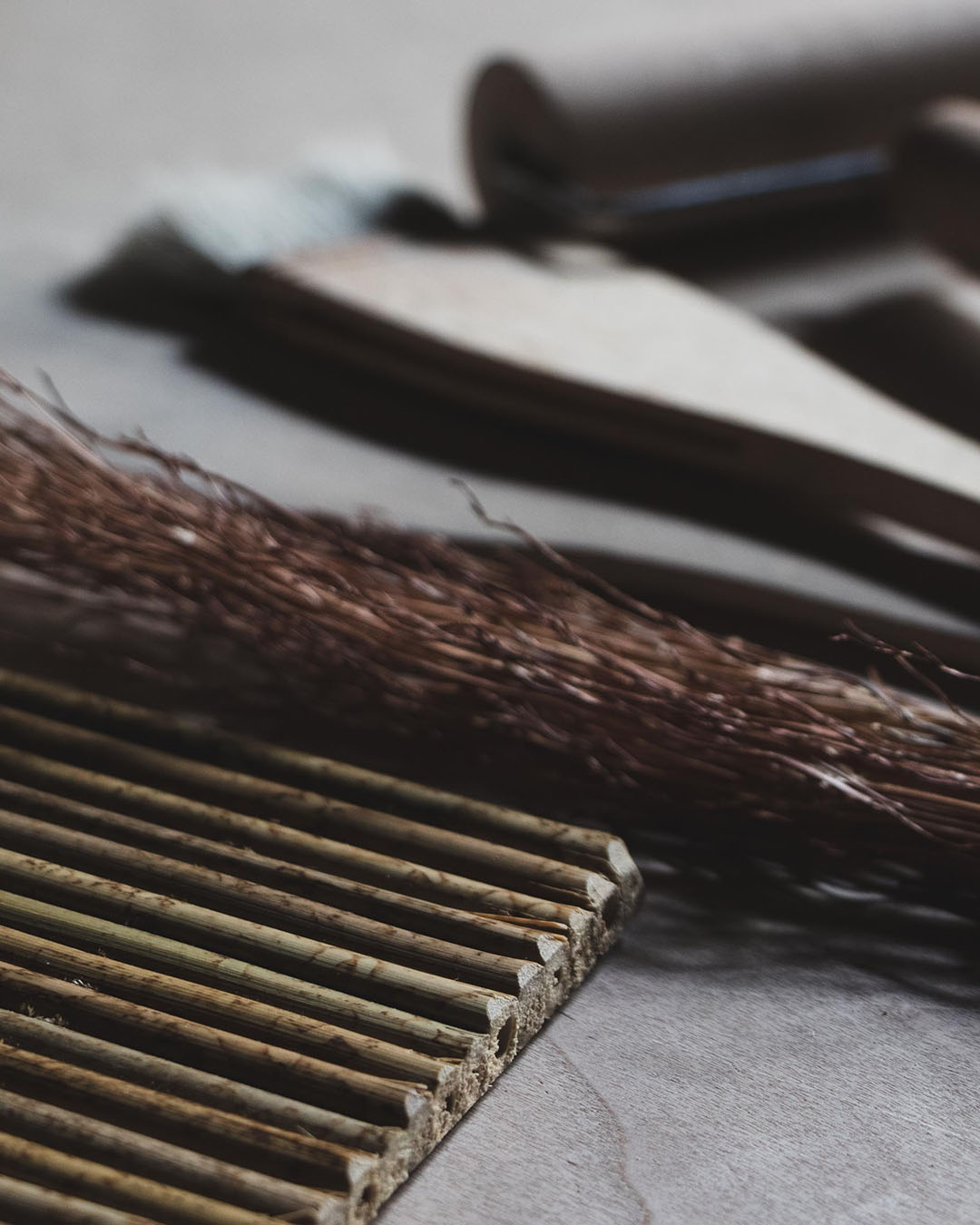 Conscious clay crafting
Chiara's approach is slow and conscious. Most of her work is created with traditional techniques, such as pinching, coiling and hand building because these techniques allow her to create with a high level of attention to details. She also likes to use handmade tools that she either sources in nature or handcrafts herself. Although a very ductile material, clay is very strict when it comes to drying and firing times. Chiara accepts the natural rhythm of clay as one of the main factors that concur to the production of a valuable and durable piece of craftsmanship.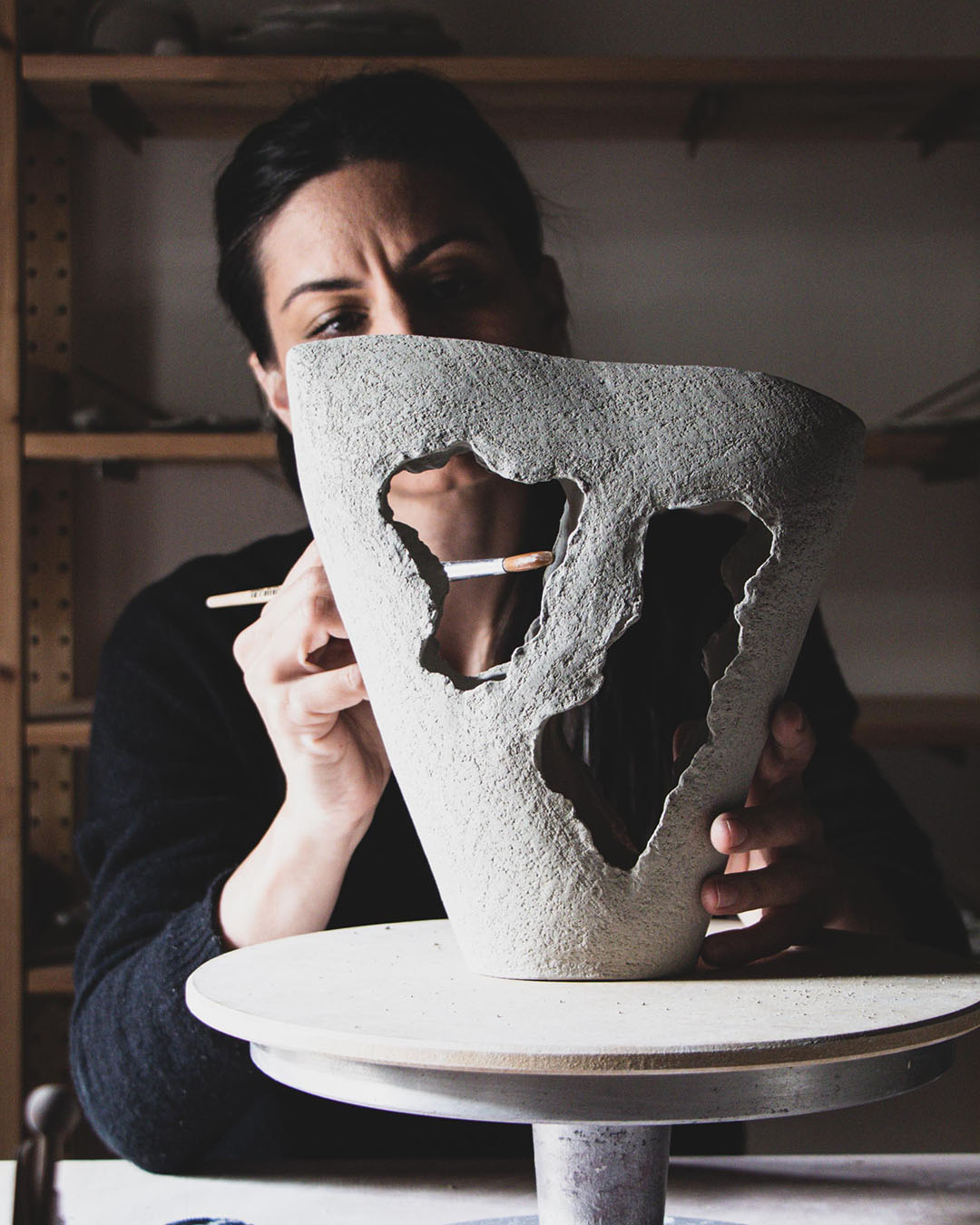 Earthly Functional Ceramics
Chiara's work consists mostly of stoneware ceramics and, on some occasions, porcelain. For functional pieces, she uses commercial clay and glazes that are food safe certified. Most materials used in the production of Claire Lune's ceramics are supplied locally from small, family owned businesses.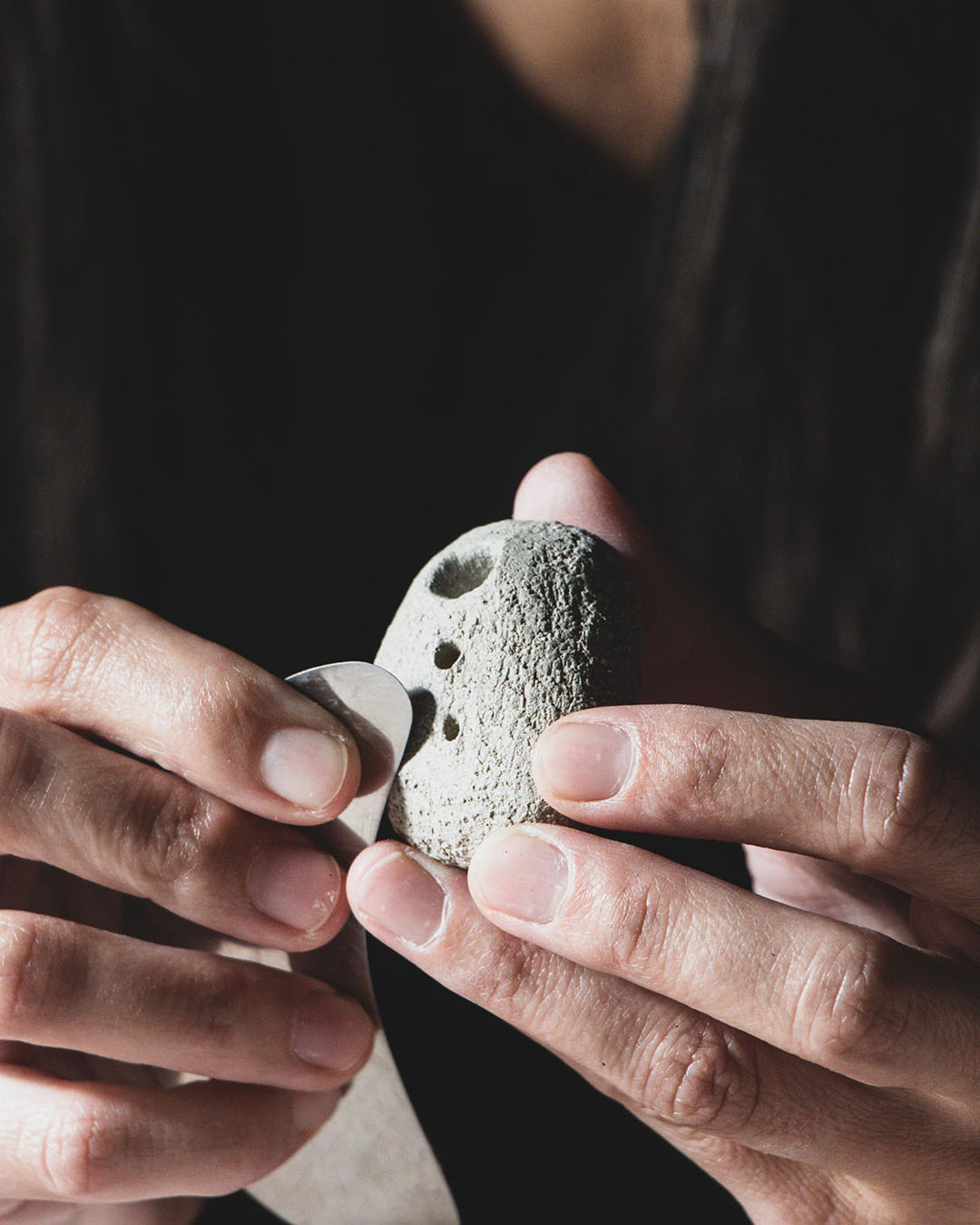 Mindful Home: Creating Beauty
Nowadays it's time that we redefine the guidelines that inform the way we live, in order to prioritize slowing down, being more mindful, creative and aiming for quality over quantity. In order to do so, it's important that we start from ourselves and from our most proximate space: "OUR HOME"

Claire Lune's production of home décor pieces and ceramics is thought to help you, on one hand, style your home more mindfully and consciously and, on the other hand, to turn your daily meditative practices and rituals into occasions to be inspired and to create moments of ephemeral beauty.
Yes, I do. in case of special request do reach out to TA-DAAN in chat or via e-mail and we'll let you know if we can meet your needs.
The name Claire Lune is an homage to the archetype of the Full Moon and her ability to clarify, illuminate that which is normally hidden. Unknown. Inaccessible to our conscious mind and that which, in my case, is a primary source of inspiration.
Always make sure to use organic incense or any incense that is non-toxic certified. At the beginning, you may want to try simpler scents, made up of one or two fragrances instead of complex blends that may result over stimulating. Lavender is a great starting choice. Lastly, make sure to burn your incense in a ventilated space and to avoid staying too close to the smoke for prolonged periods of time.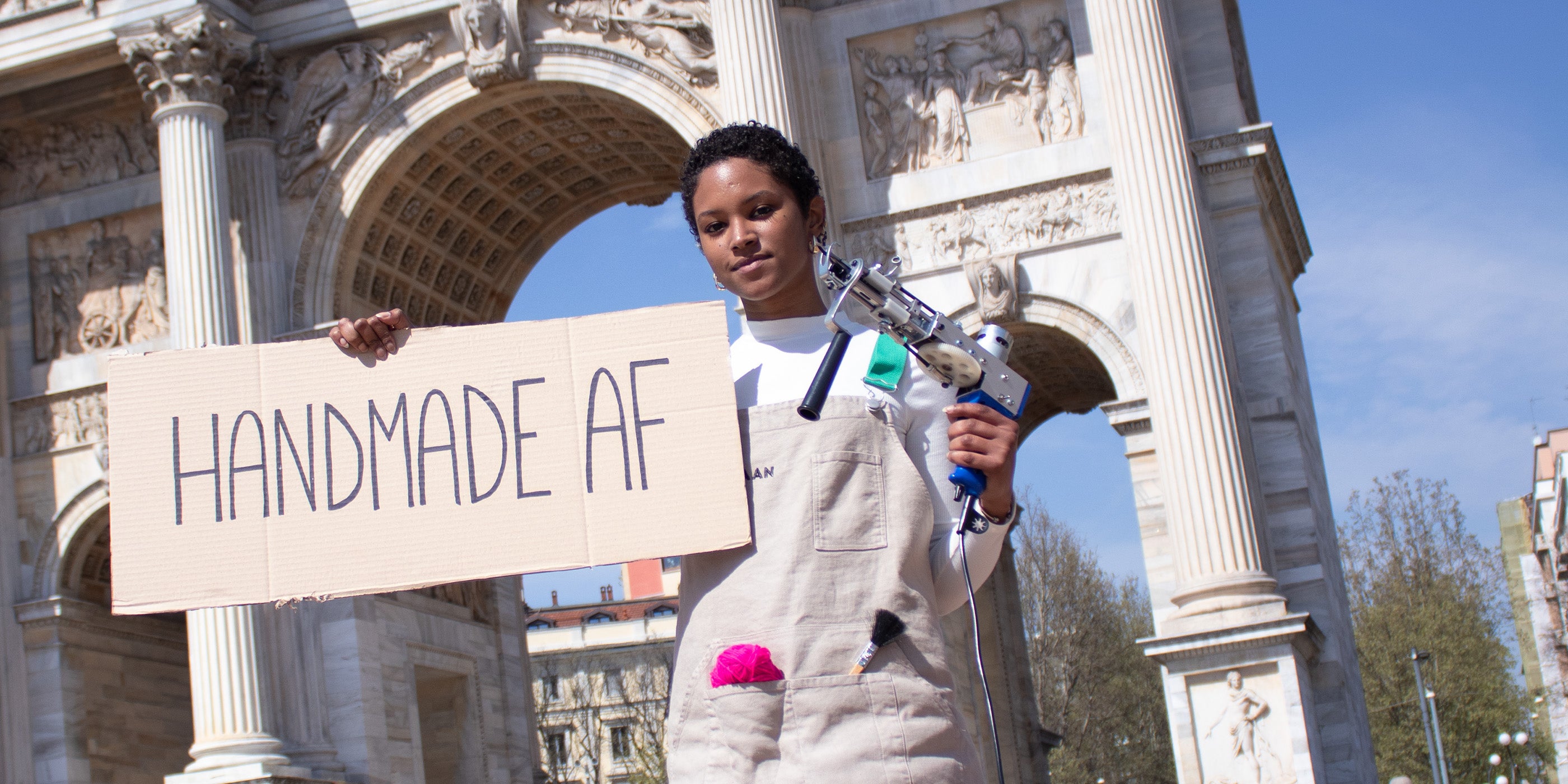 MORE THAN JUST PRODUCTS
An ever growing community
Artisans, designers and creative minds are the protagonists! Do you want to join the community? Reach out to us!