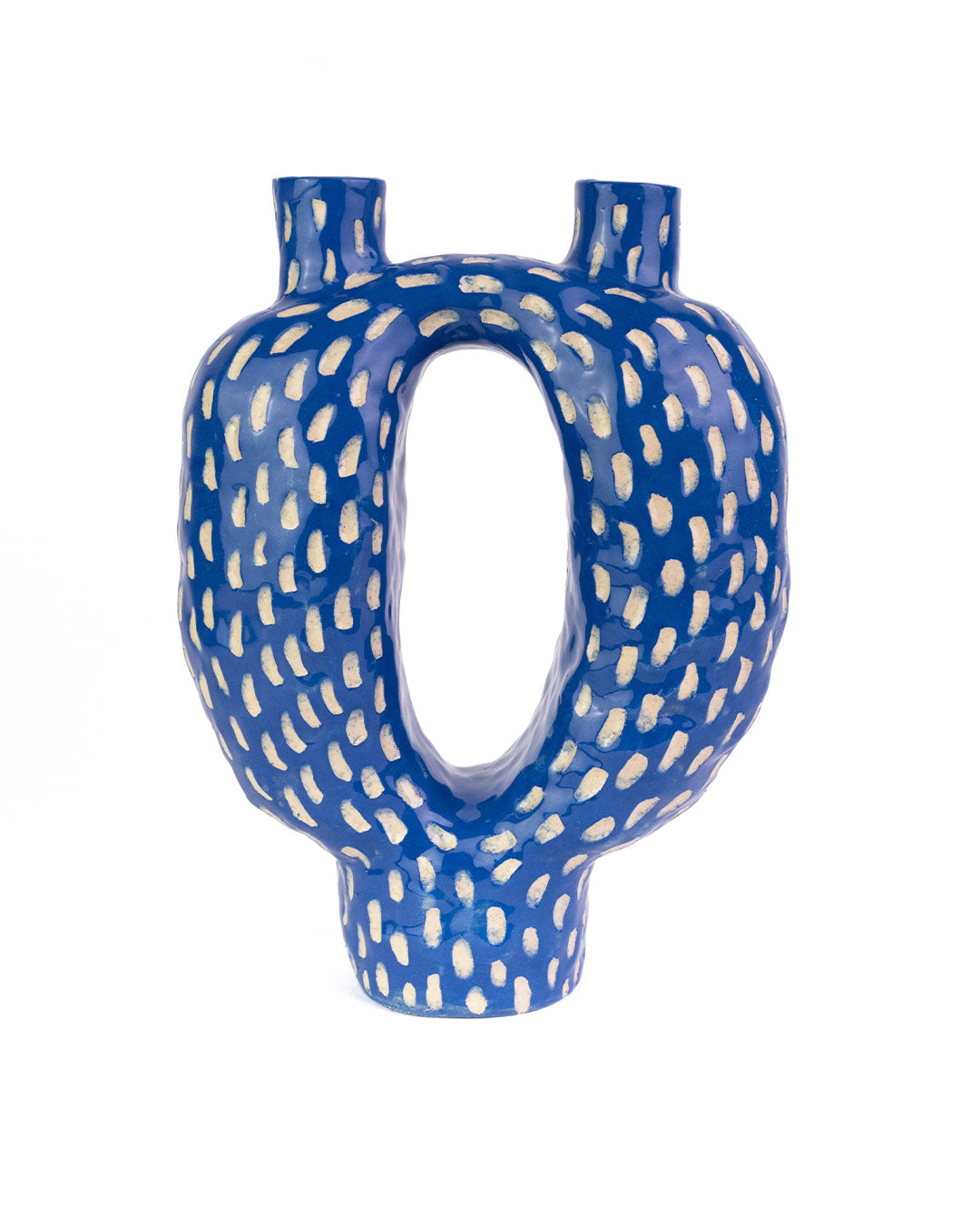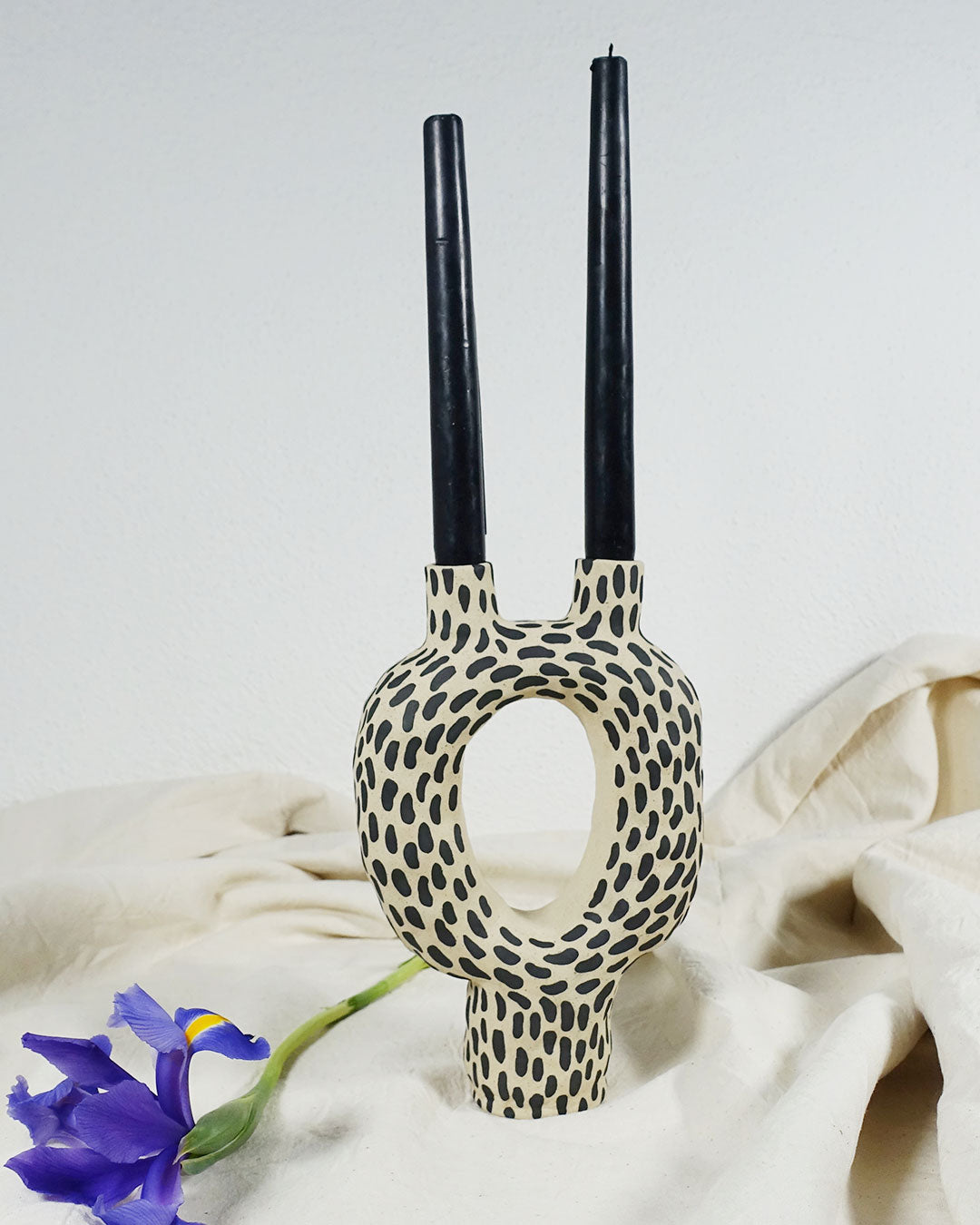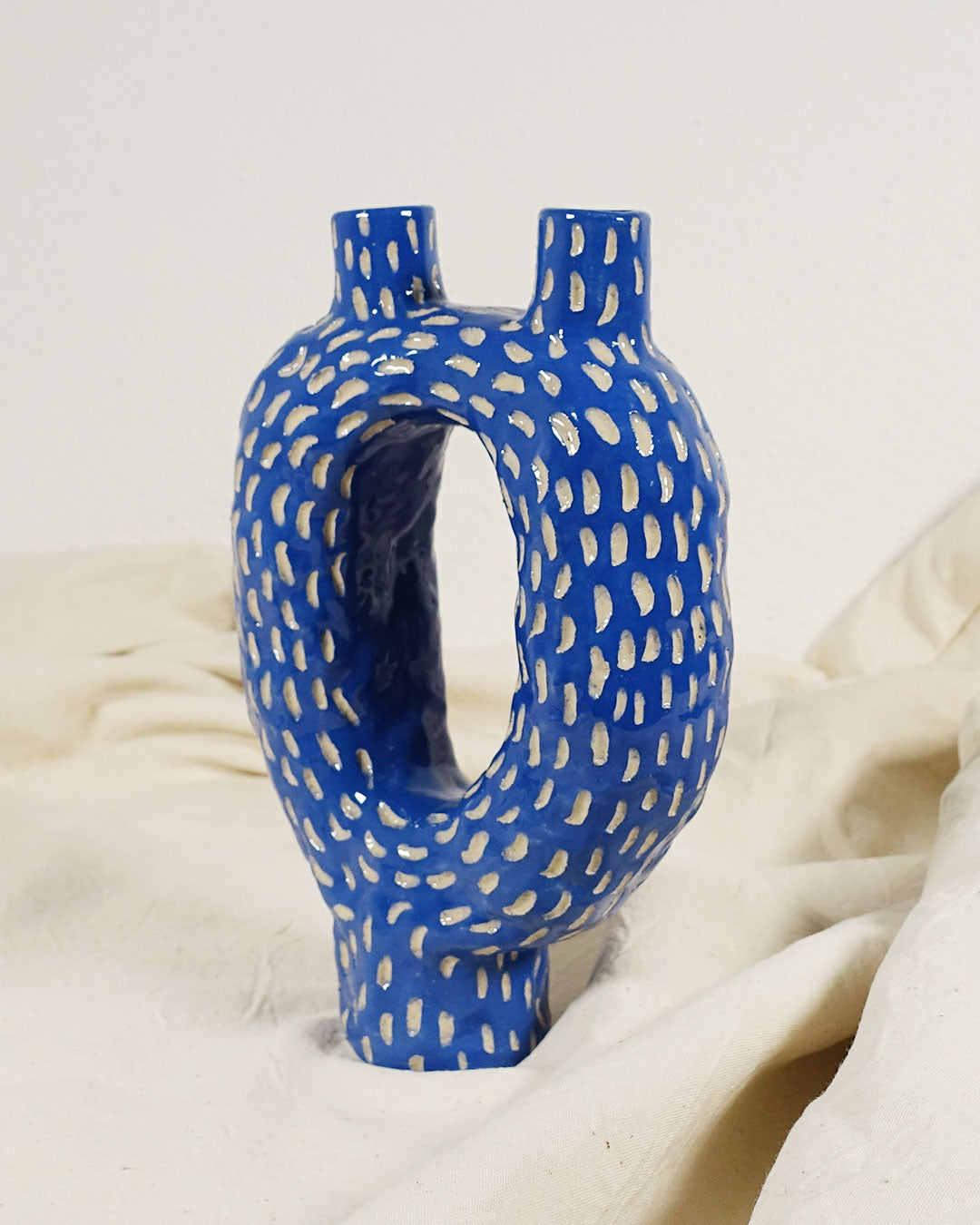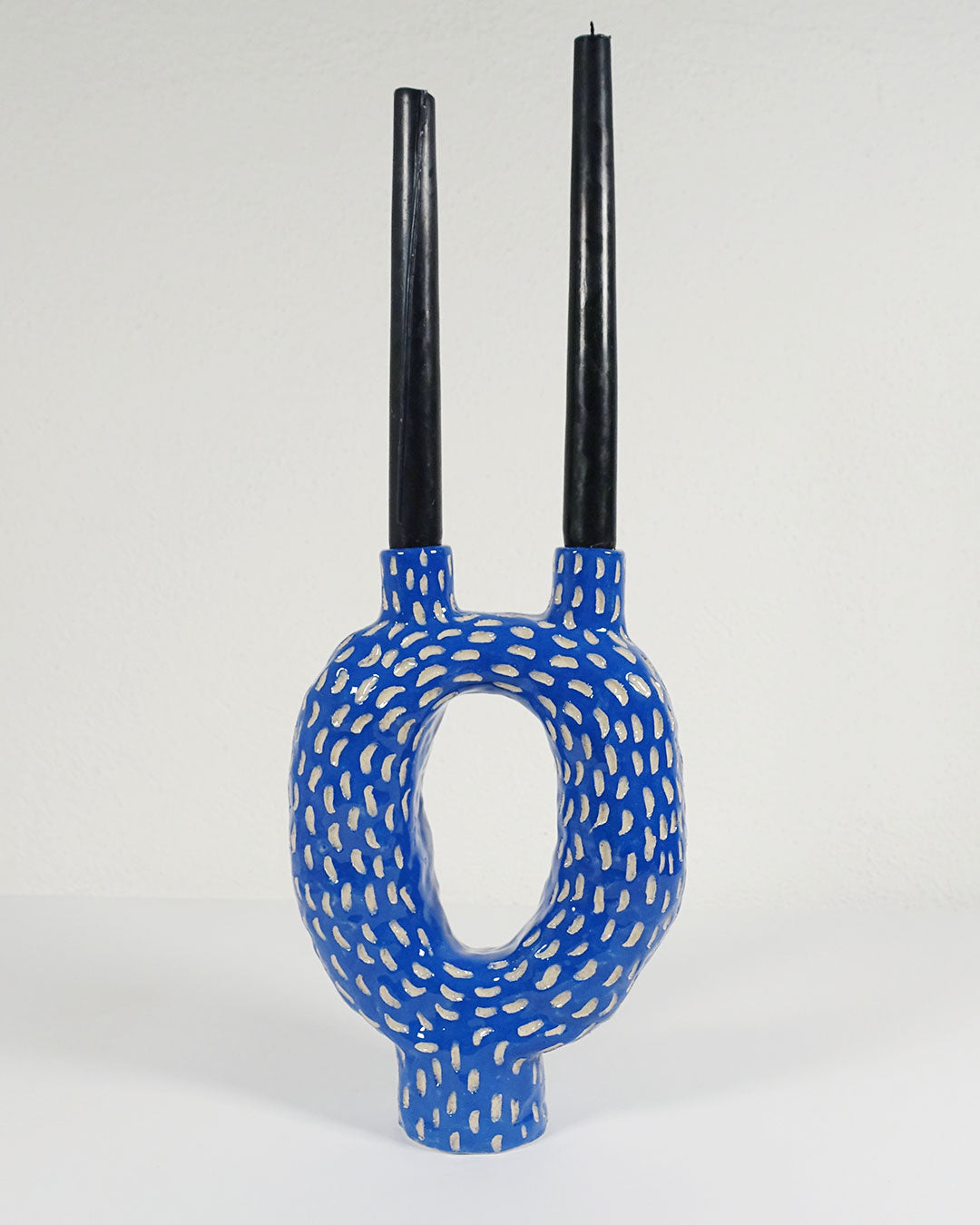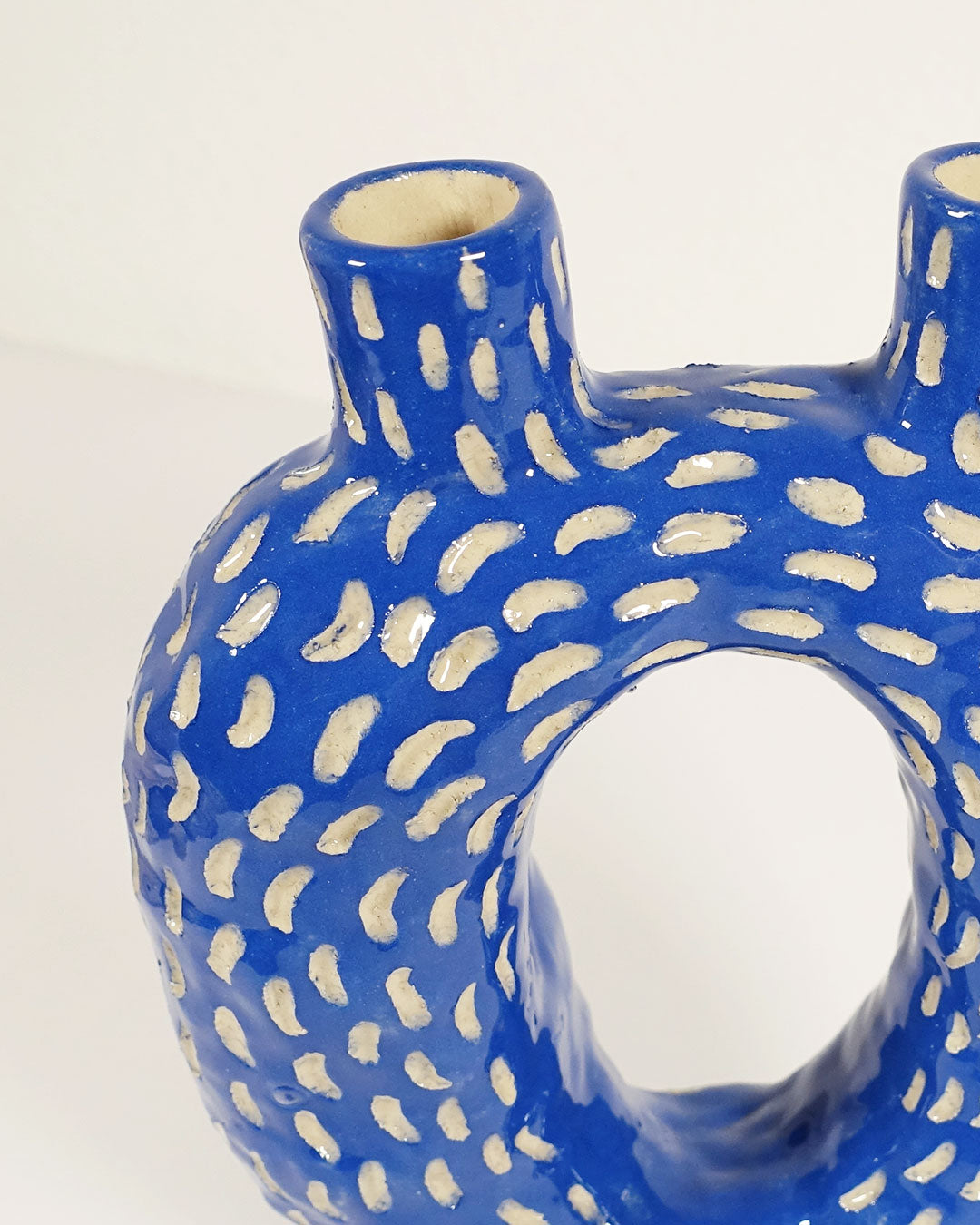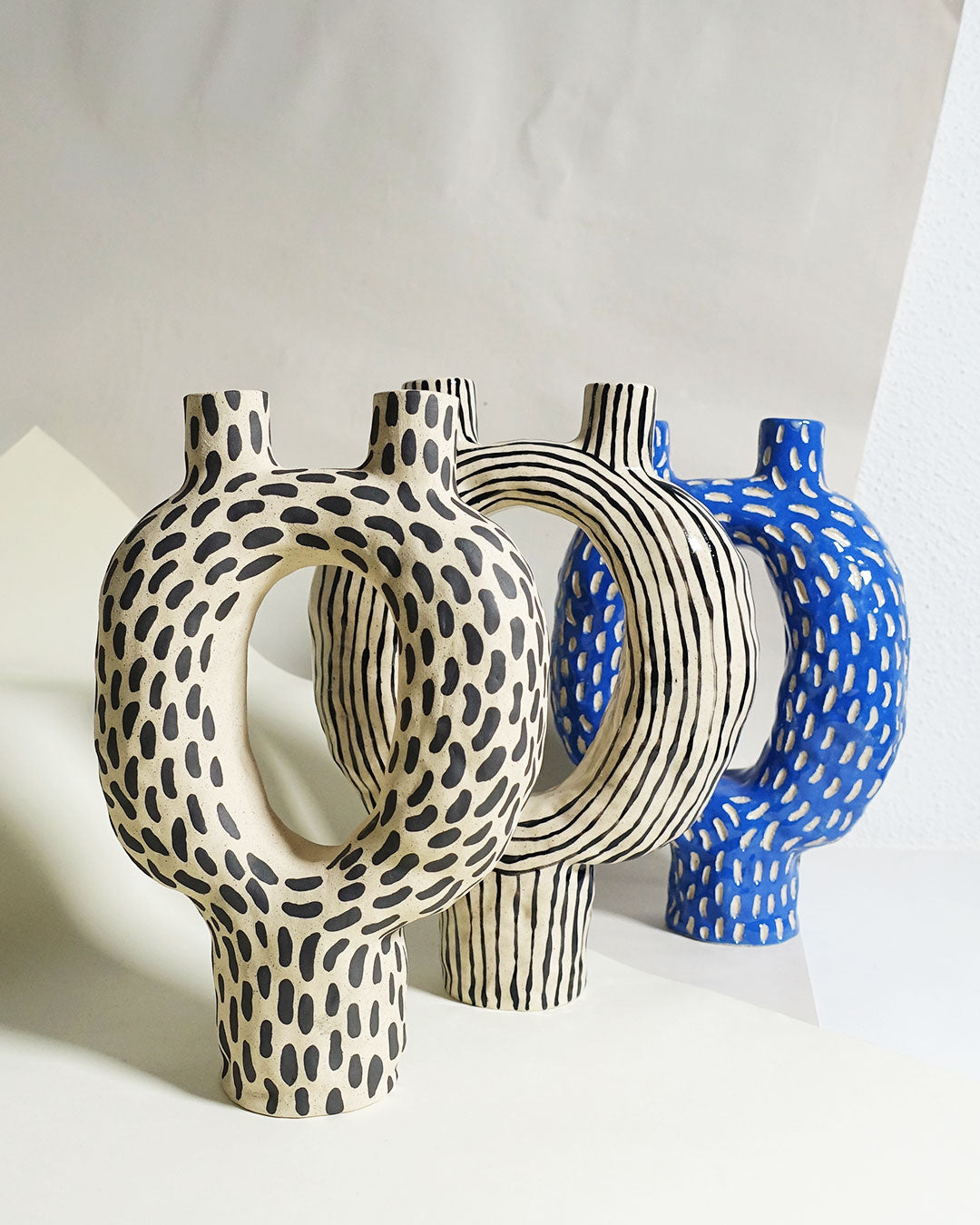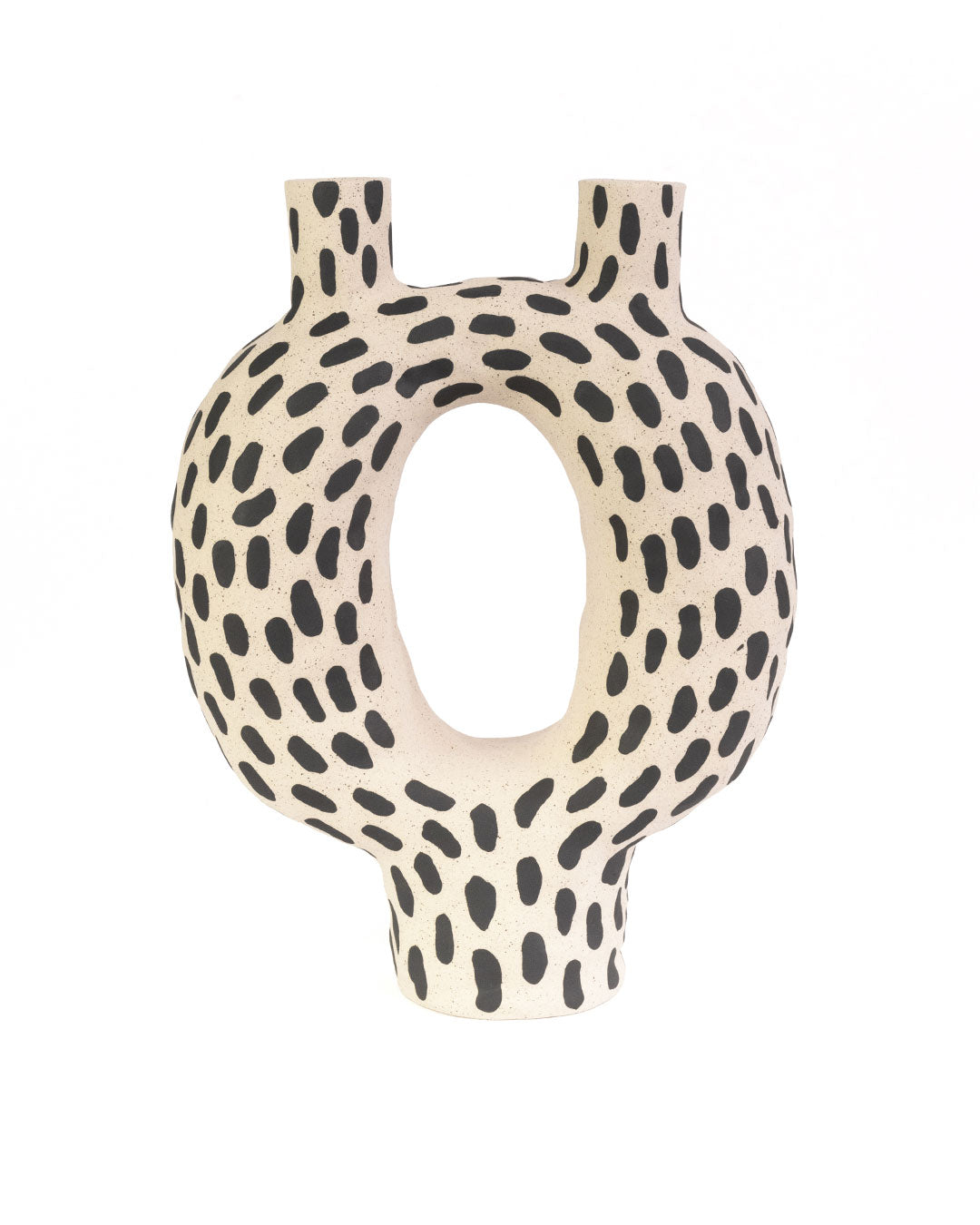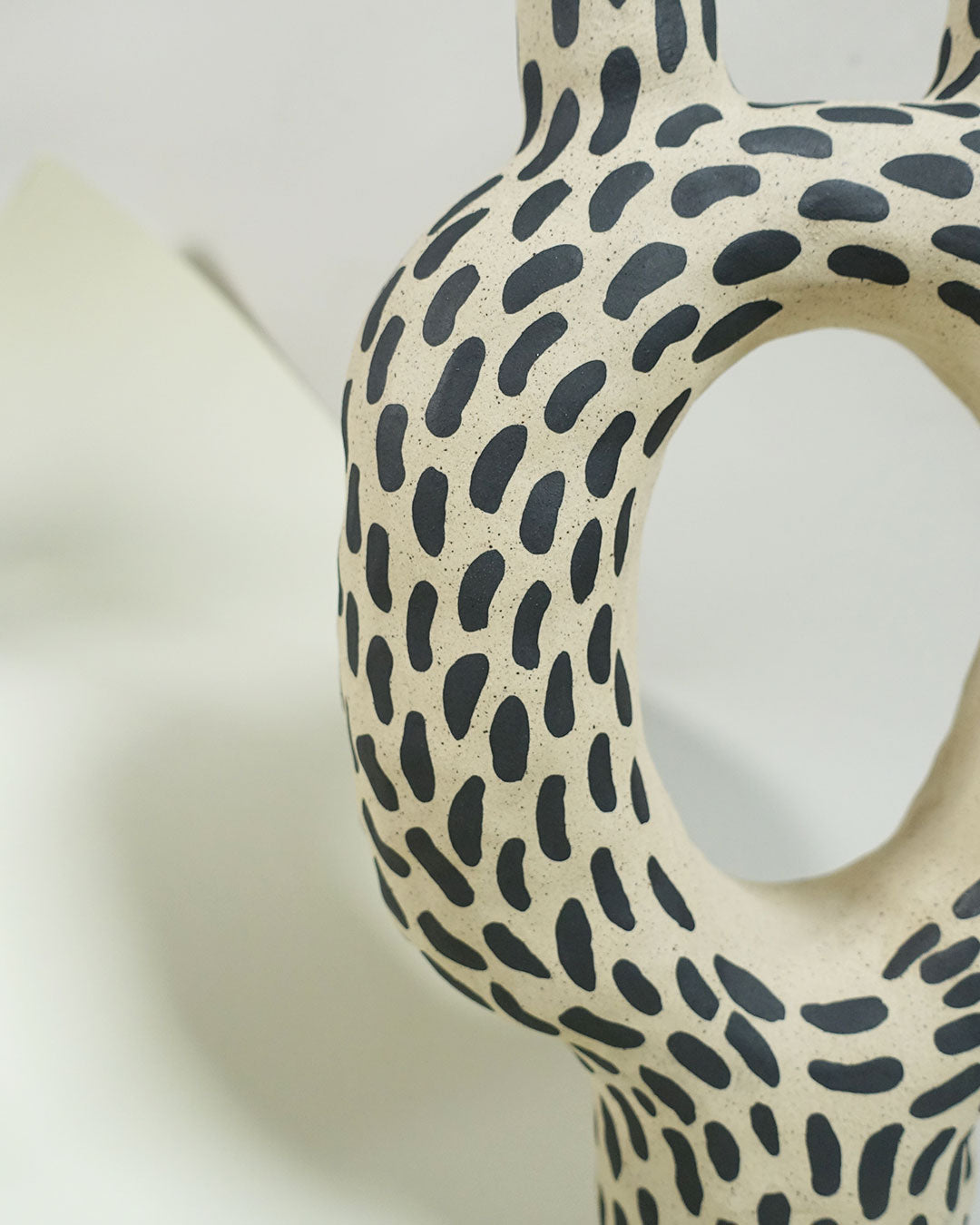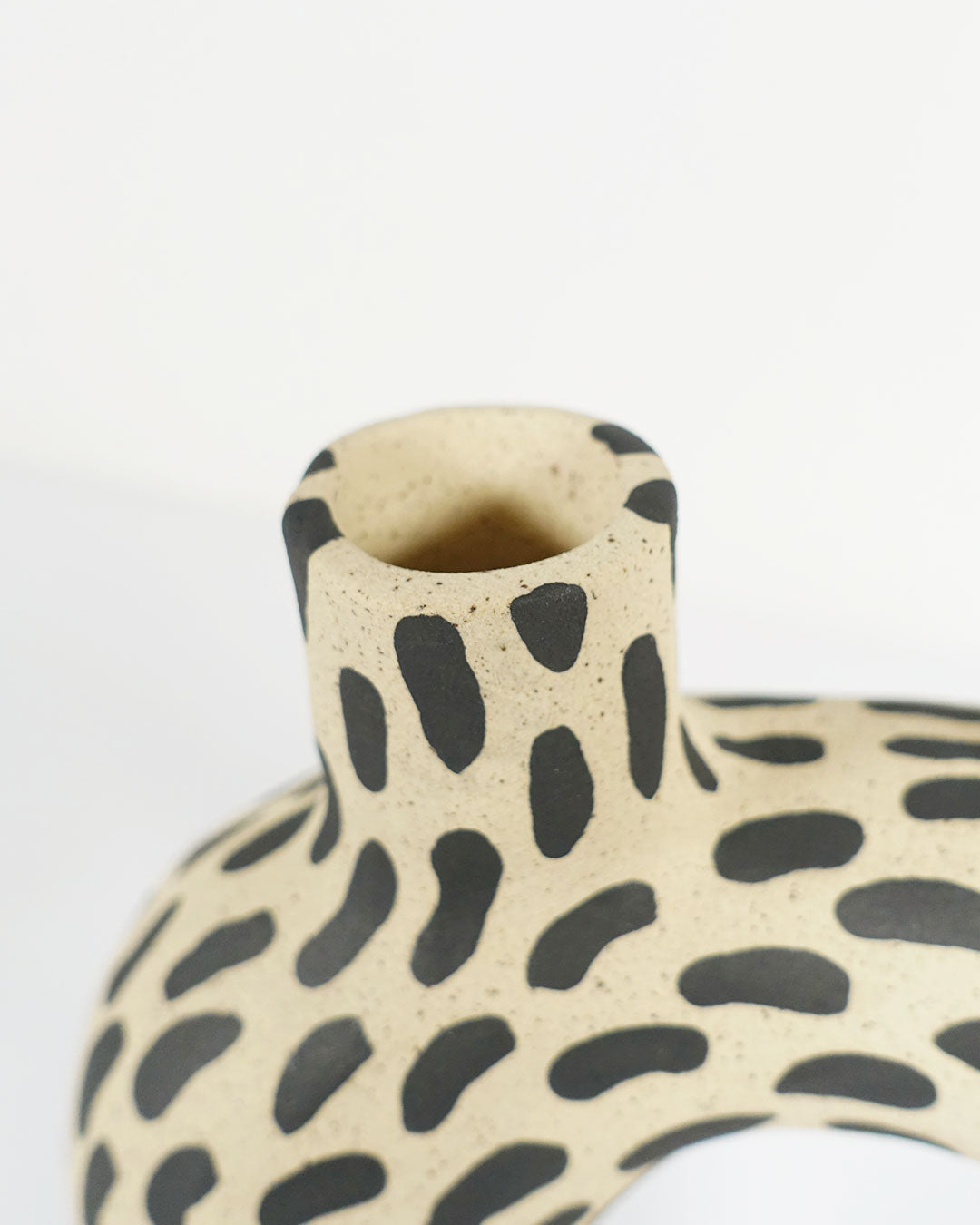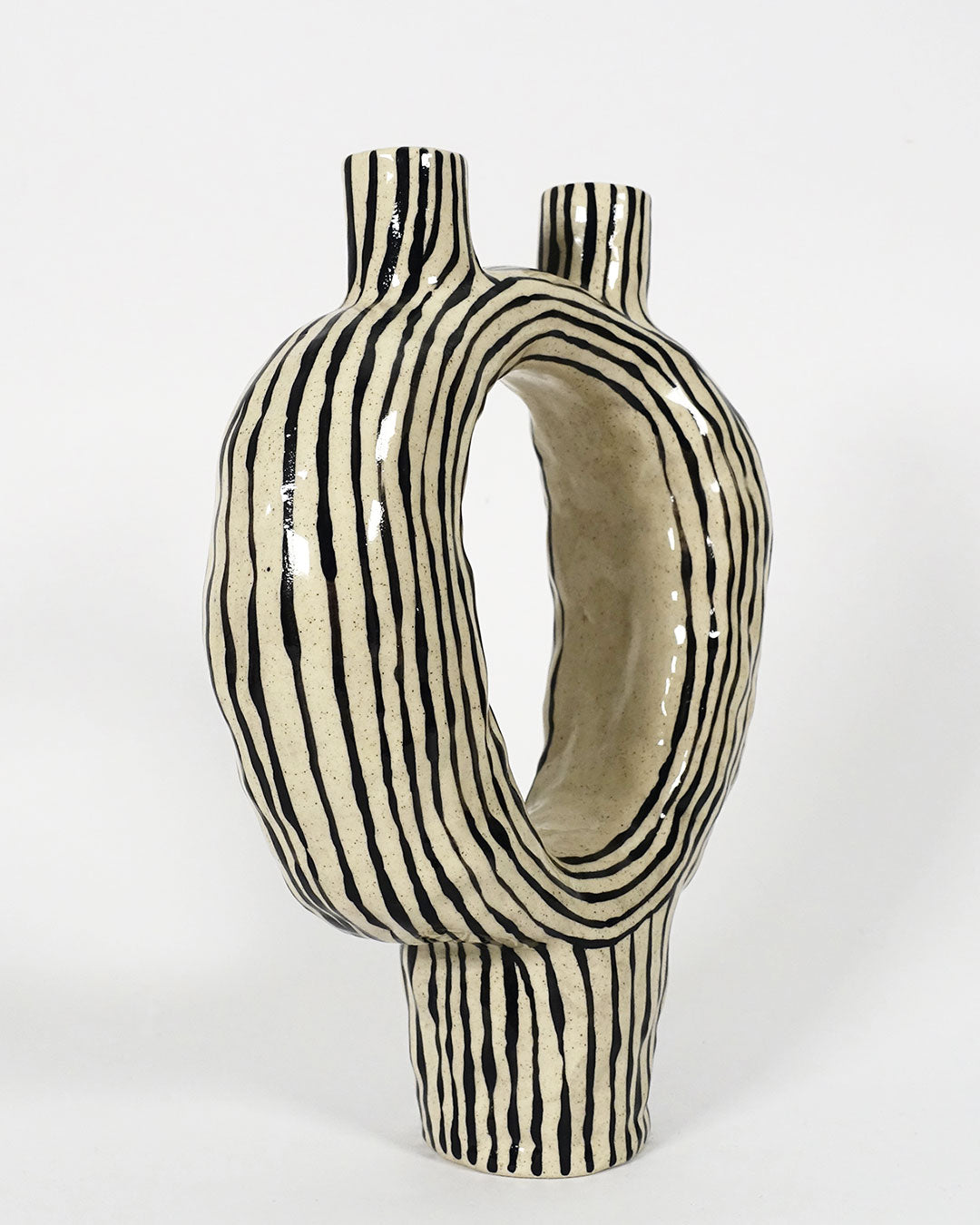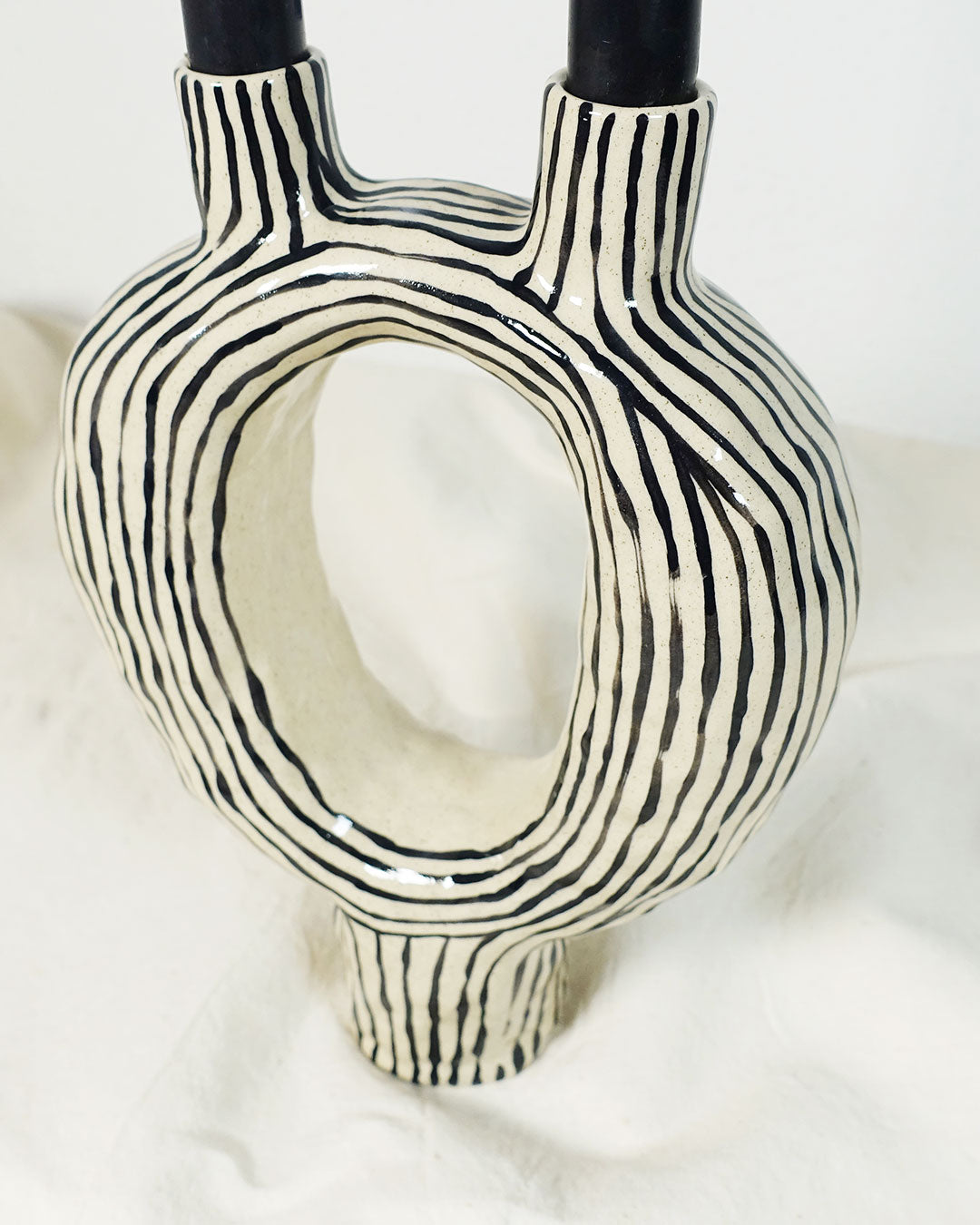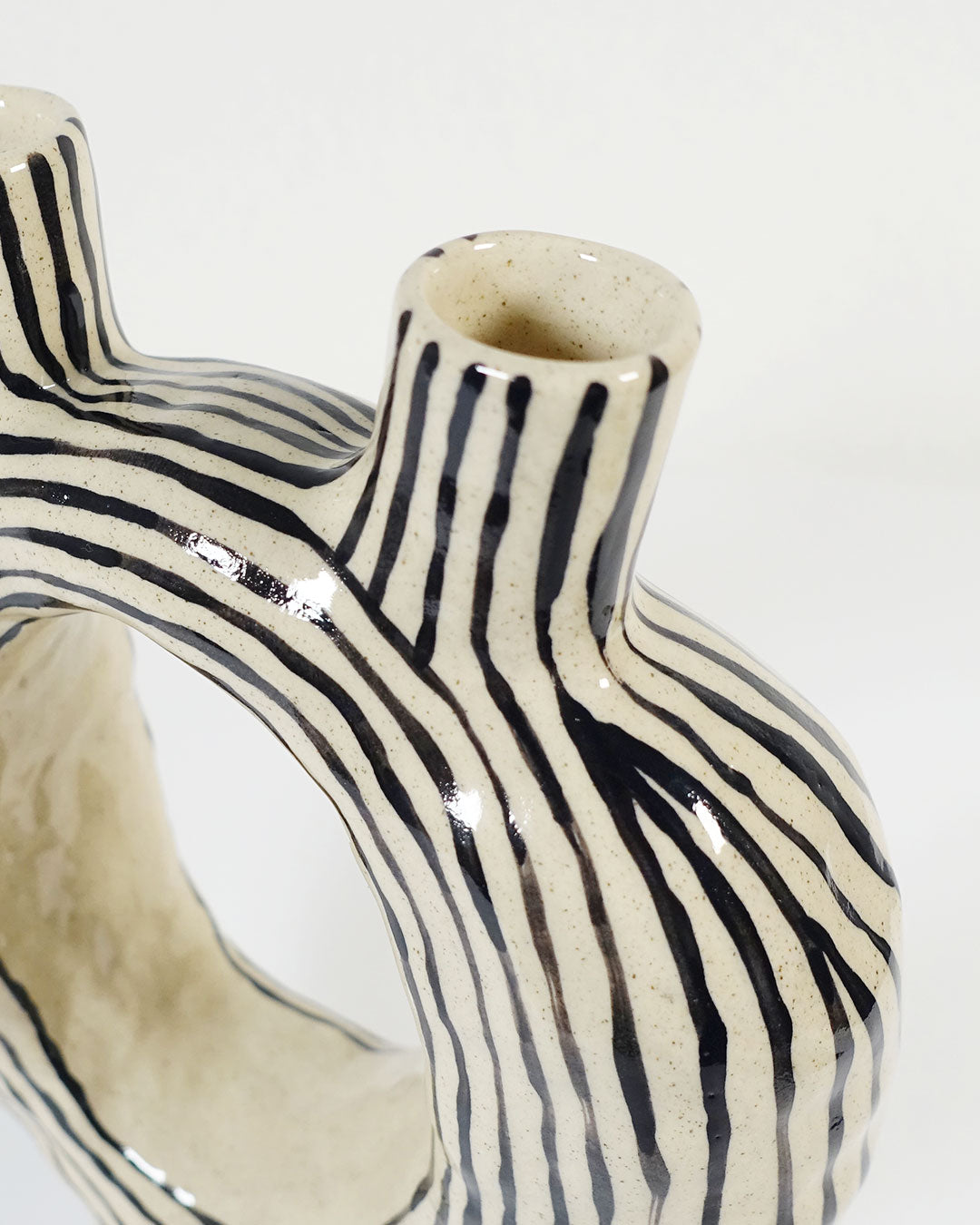 Candleholder made by Alice Del Ferraro in italy, near Rome. Handcrafted, this unique piece exemplifies the perfect marriage of contemporary art, design, sculpture, and practicality, making it a captivating addition to your living space. Note that small imperfections such as marks or irregularities are part of the artisanal technique and material's nature, which gives it uniqueness and makes the entire collection unrepeatable. Each object is a unique piece and may vary slightly from the photo.
Crafted in Italy
Materials: Ceramic
Technique: Hand construction technique called "Colombino".
Hand decorated with engobes and glaze.
Measurements:
Blue with low relief: H 24 cm / L 18 cm, Weight 800 g
Black brushstrokes: H 24 cm / L 16 cm, Weight 750 g
Black lines: H 25 cm / L 19 cm, Weight 800 g
Care & Manteinance:
To remove the wax, pouring hot water is another way to solve the problem, but be careful not to pour water that is too hot (don't boil it). Ceramic can crack if heated too quickly.
Shipping is FREE IN EUROPE over € 180.
Shipping cost below € 180 varies according to continent, in accordance with the following flat shipping rates:
Belgium, Germany, France, Italy, Portugal and Spain: € 11,99
Rest of Europe: € 15,99
UK & Switzerland: € 19,99 
USA: € 29,99
As a matter of fact, we do want to encourage you to shop local and support artisans from your own Country.
For the rest of the world, unfortunately we do not provide flat shipping rates. However, if you are really in love with TA-DAAN products get in touch with us and we will get back to you as soon as possible. ❤️
Sustainability guarantees