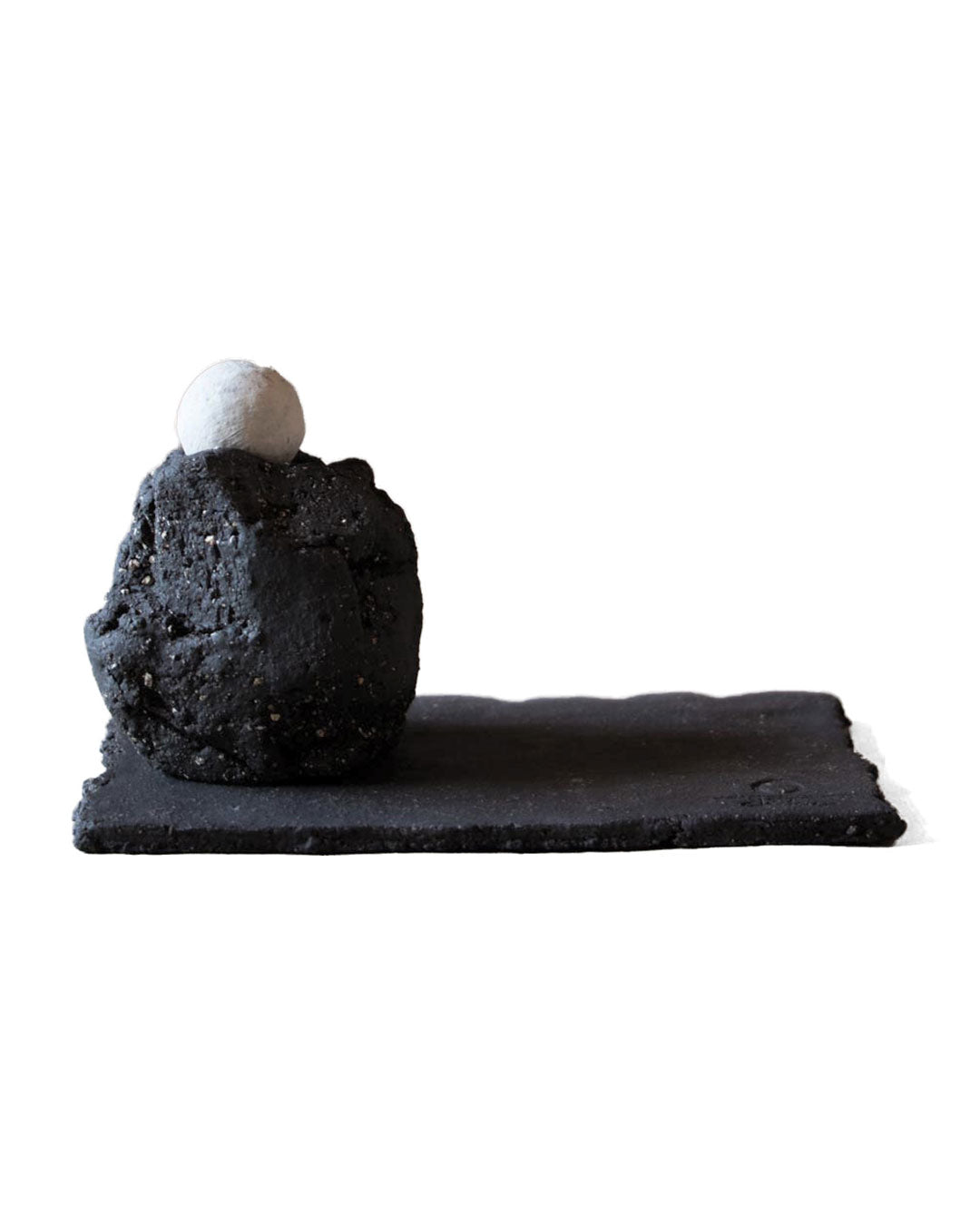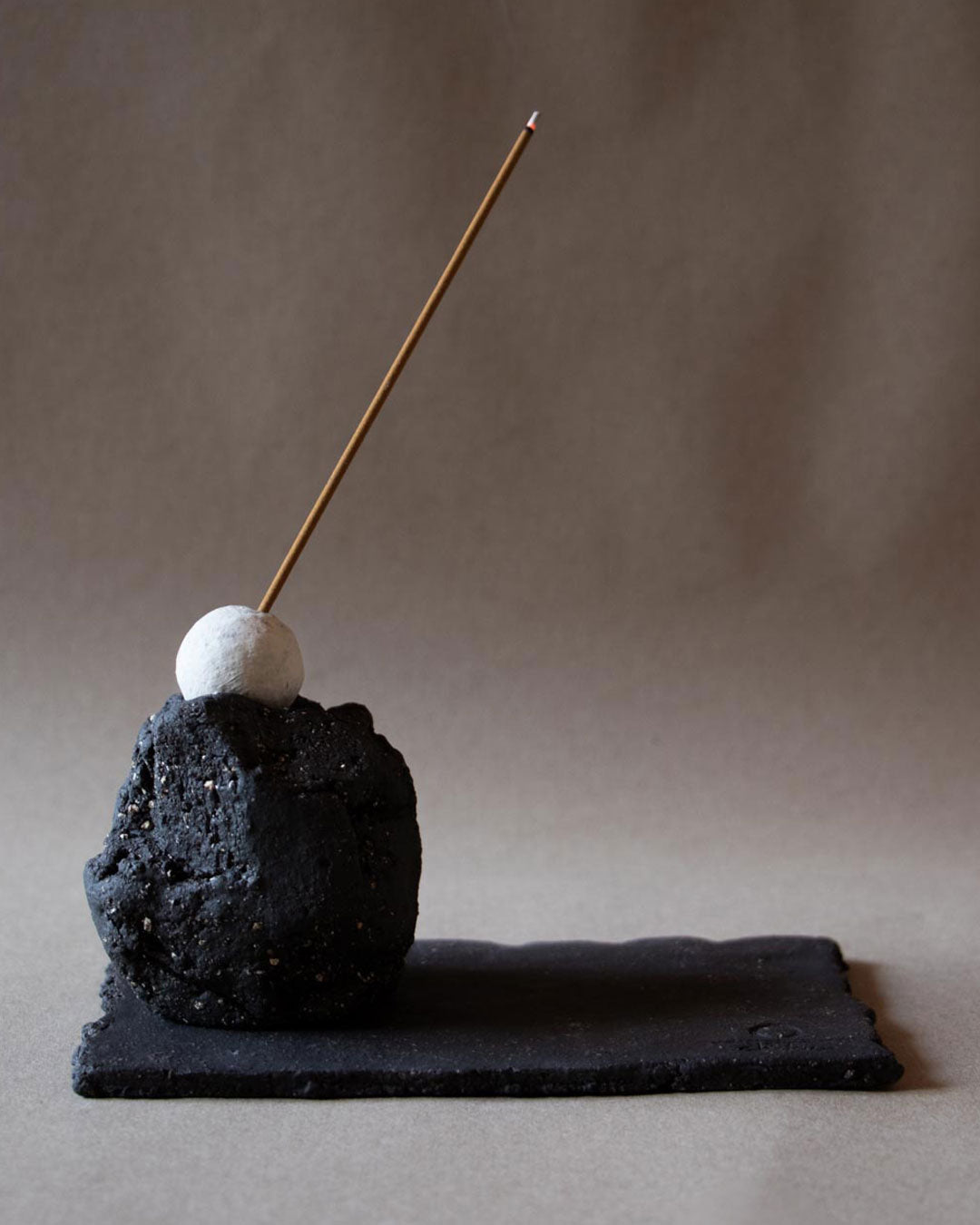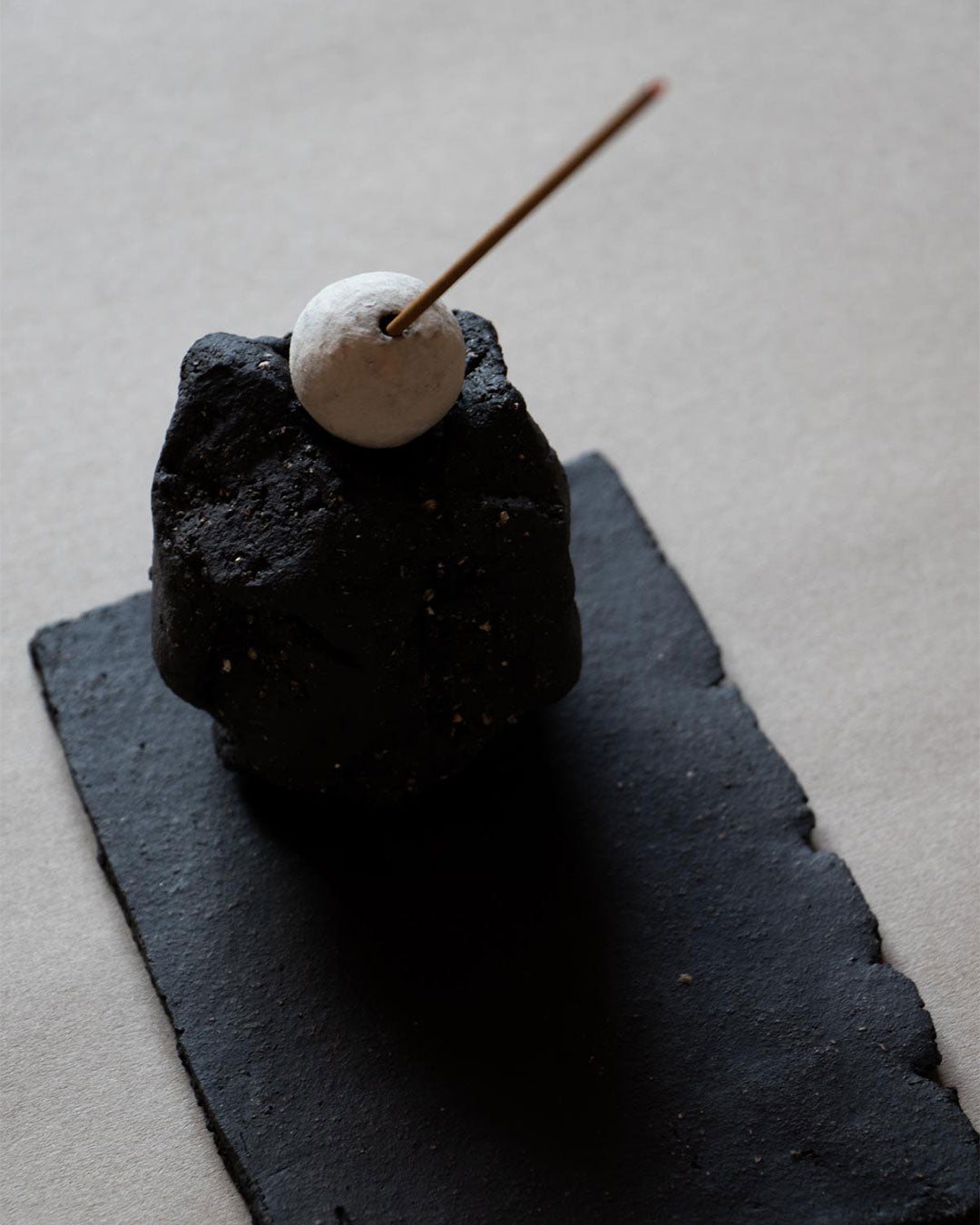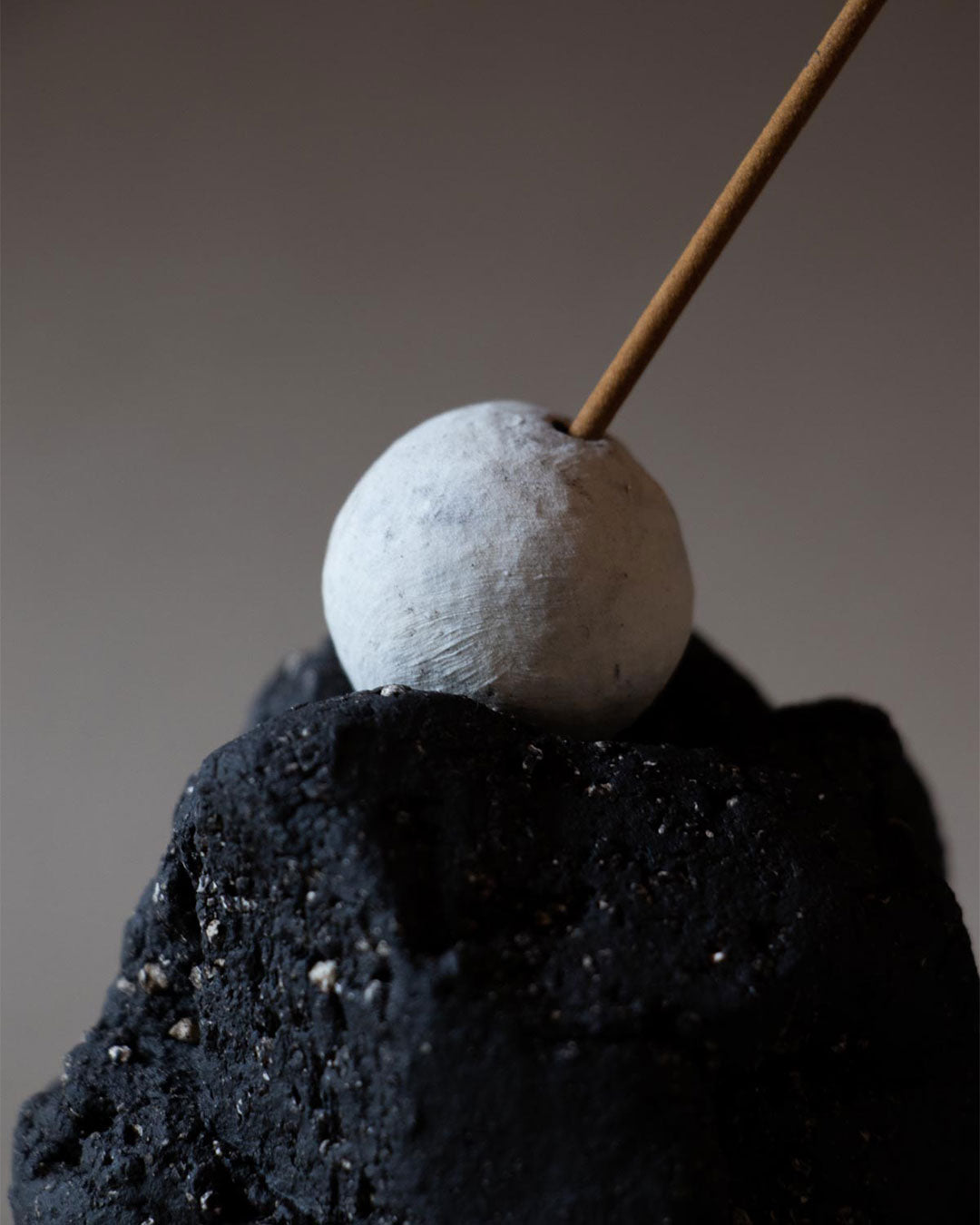 Nomad Luna - Rising moon incense burner
Please note: To boost the odds of your goodies arriving by December 25th, we recommend placing orders for in-stock items before December 12th.
Act fast – limited stock available!
Products are shipped between 4 working days (when in stock) and 3 weeks (if made to order).
This artistic incense burner is an original piece of home décor, designed to elevate your daily rituals by combining art and functionality. Its design invites the user to slow down and to perform the act of burning incense with slow and mindful gestures, appreciating a moment of quiet and presence. The body of the incense burner and the base are not attached in order to allow some level of creative interaction with the piece. Each Incense burner is handmade individually with a mixture of techniques, specifically slab building and the Japanese technique of Kurinuki. As a consequence of this, no two pieces will ever look alike so please keep in mind that the piece that you will receive will present minor differences from the one shown in the pictures. Made out of high quality, black stoneware. Fired above 1200°C in oxidation.
Crafted in Italy
Materials: Stoneware
Technique: Slab building, hand building, kurinuki
Measurements:
Approx. 16 cm L x 9 cm H
Weight 500 g

Care & Manteinance:
Specifically designed to be used with incense sticks.
In order to preserve ceramics in its best condition, please avoid exposition to direct sunlight for long periods of time. Please, use only a dust cloth for day to day maintenance. Remember that any ceramic unglazed surface is absorbent, so keep it away from liquids and other types of coloring substances. If necessary, gentle hand soap or washing up liquid can be used also, but do not abuse and always avoid using metallic or any other type of abrasive sponges directly on the glazed surface.
Shipping is FREE IN EUROPE over € 180.
Shipping cost below € 180 varies according to continent, in accordance with the following flat shipping rates:
Belgium, Germany, France, Italy, Portugal and Spain: € 11,99
Rest of Europe: € 15,99
UK & Switzerland: € 19,99 
USA: € 29,99
As a matter of fact, we do want to encourage you to shop local and support artisans from your own Country.
For the rest of the world, unfortunately we do not provide flat shipping rates. However, if you are really in love with TA-DAAN products get in touch with us and we will get back to you as soon as possible. ❤️