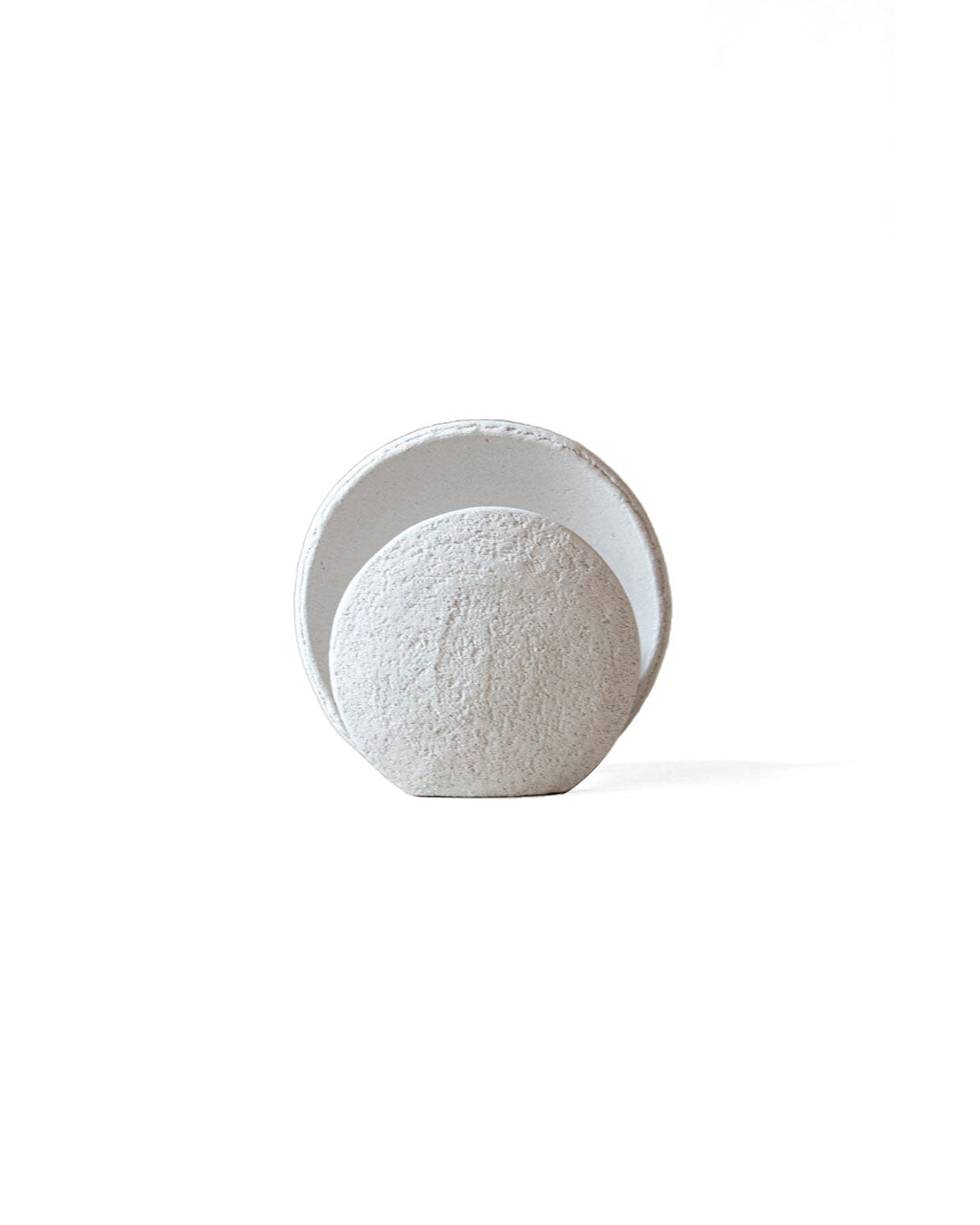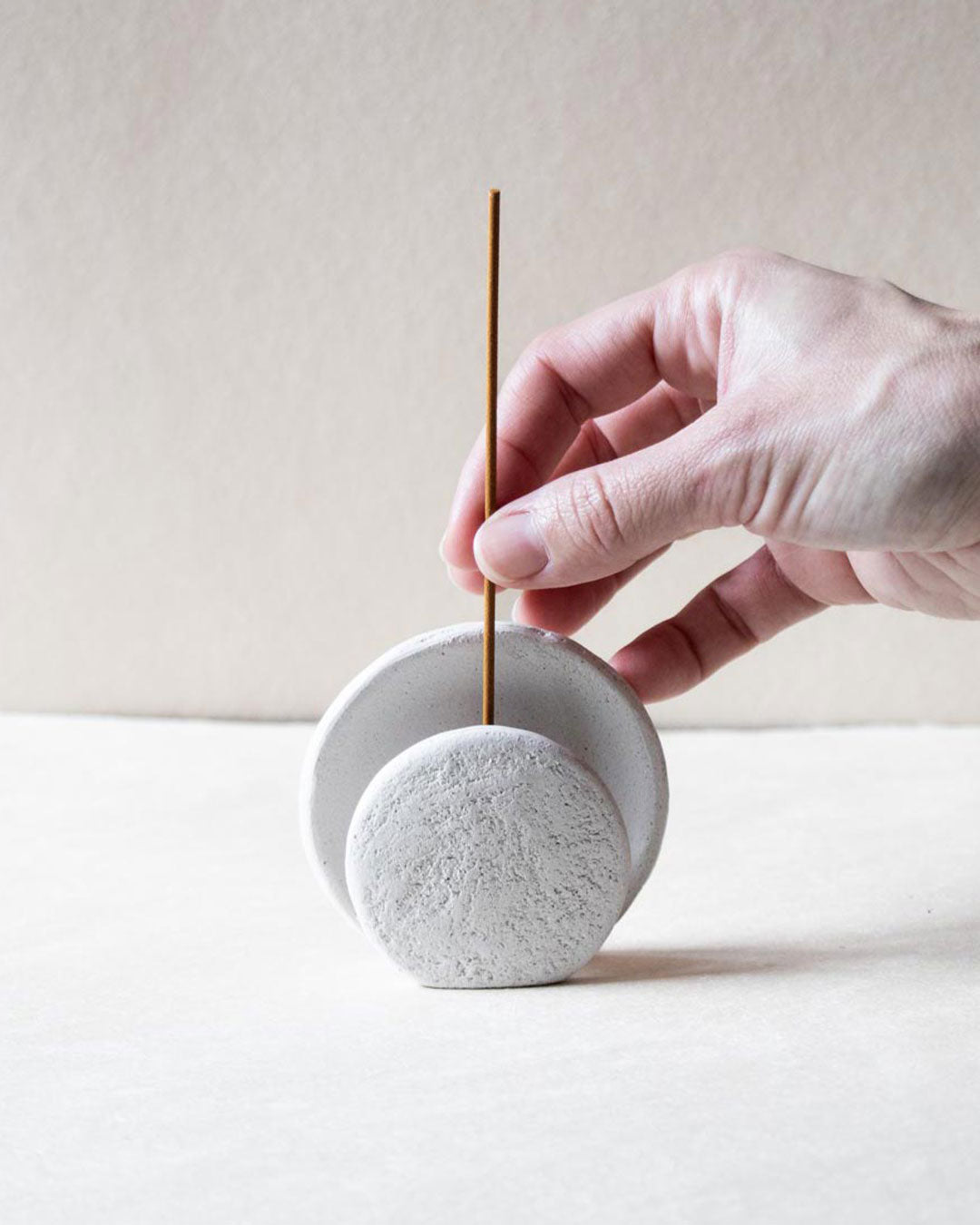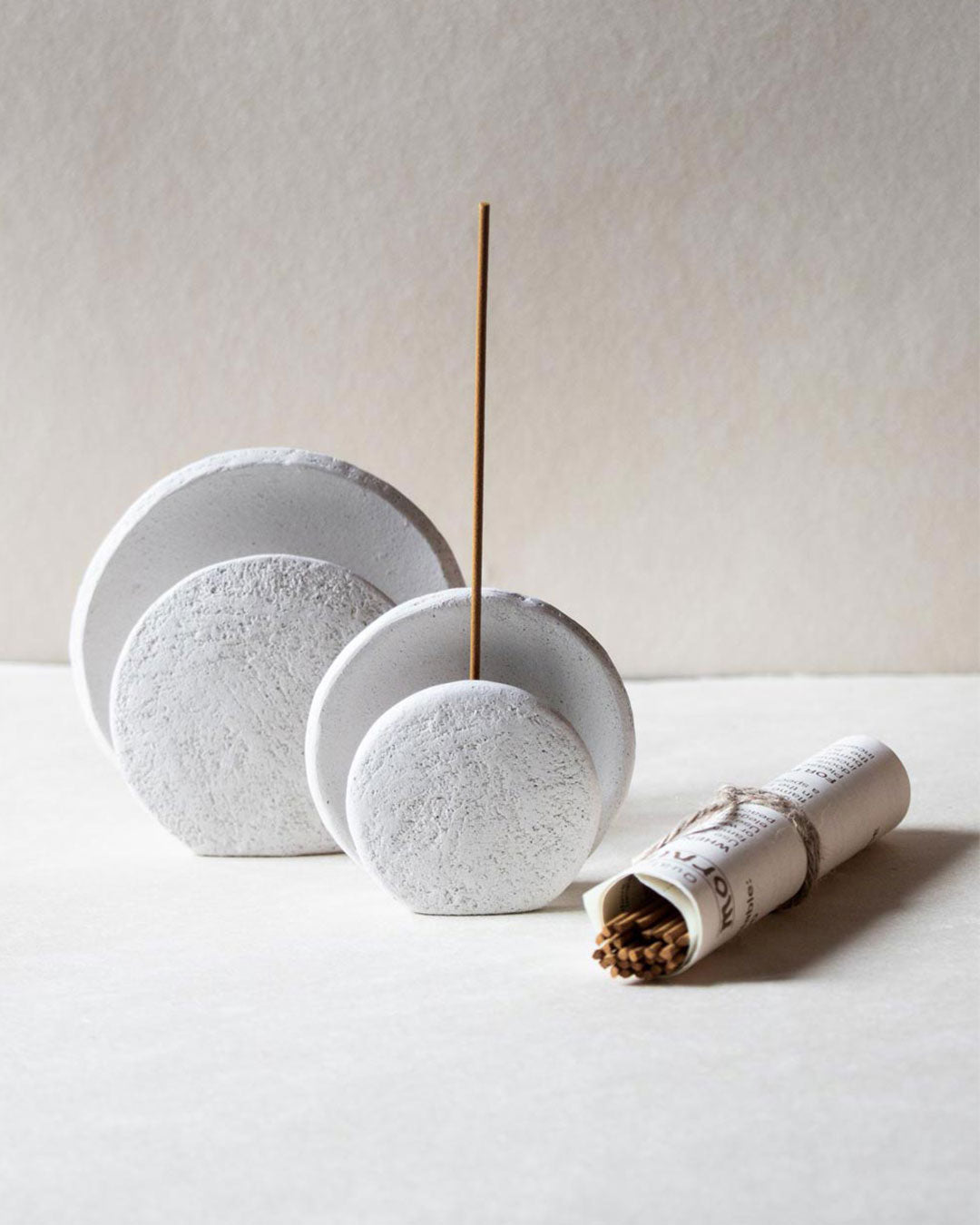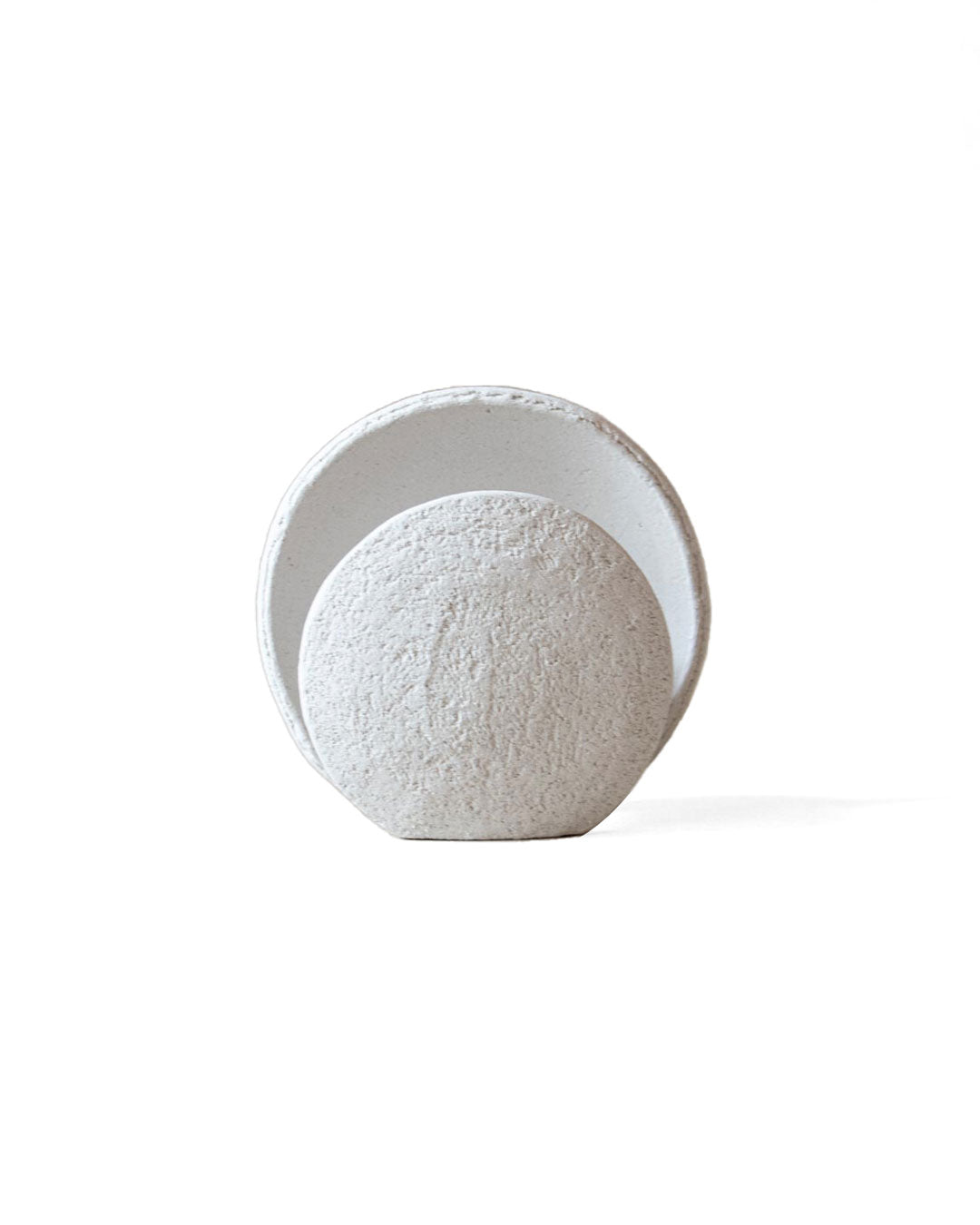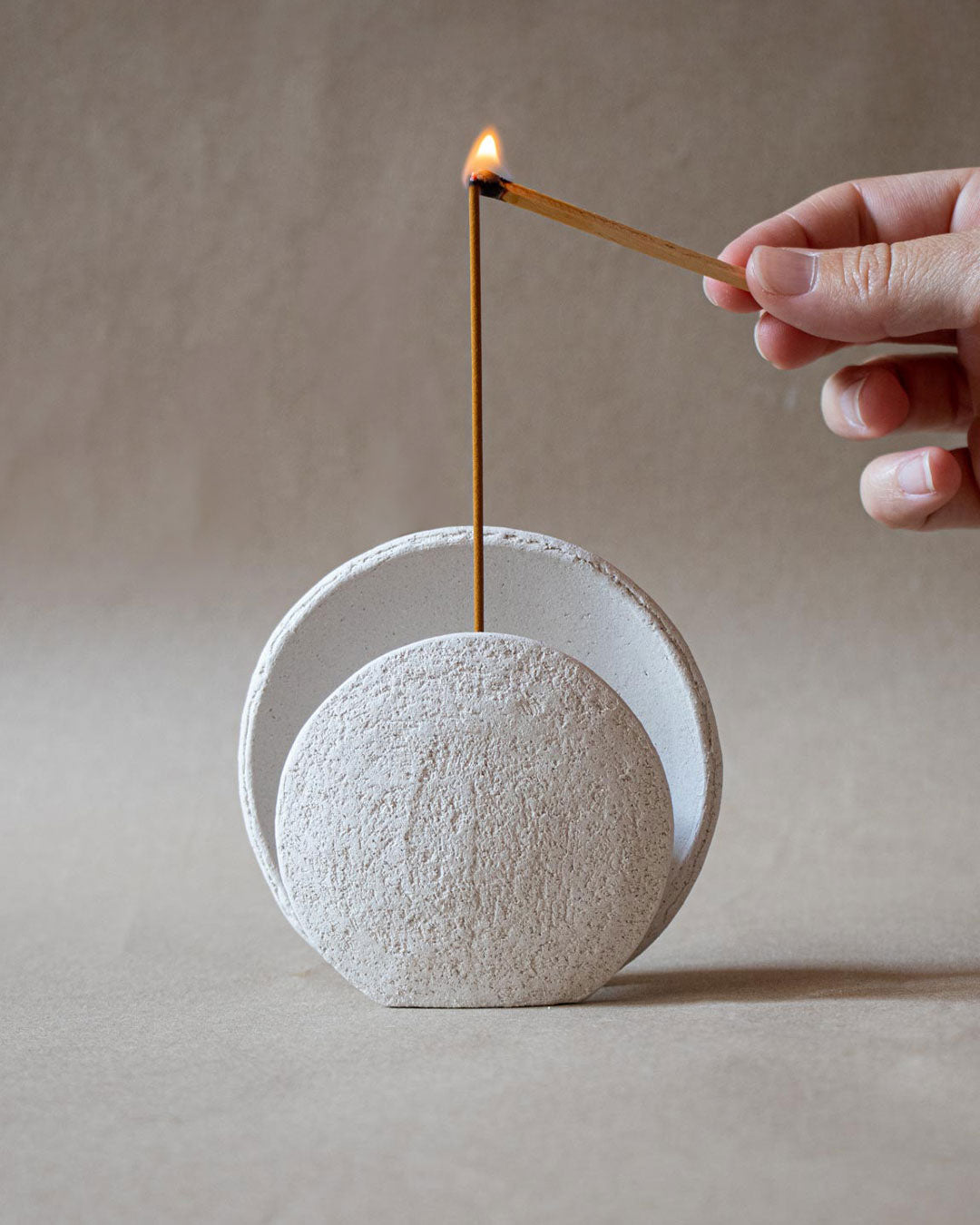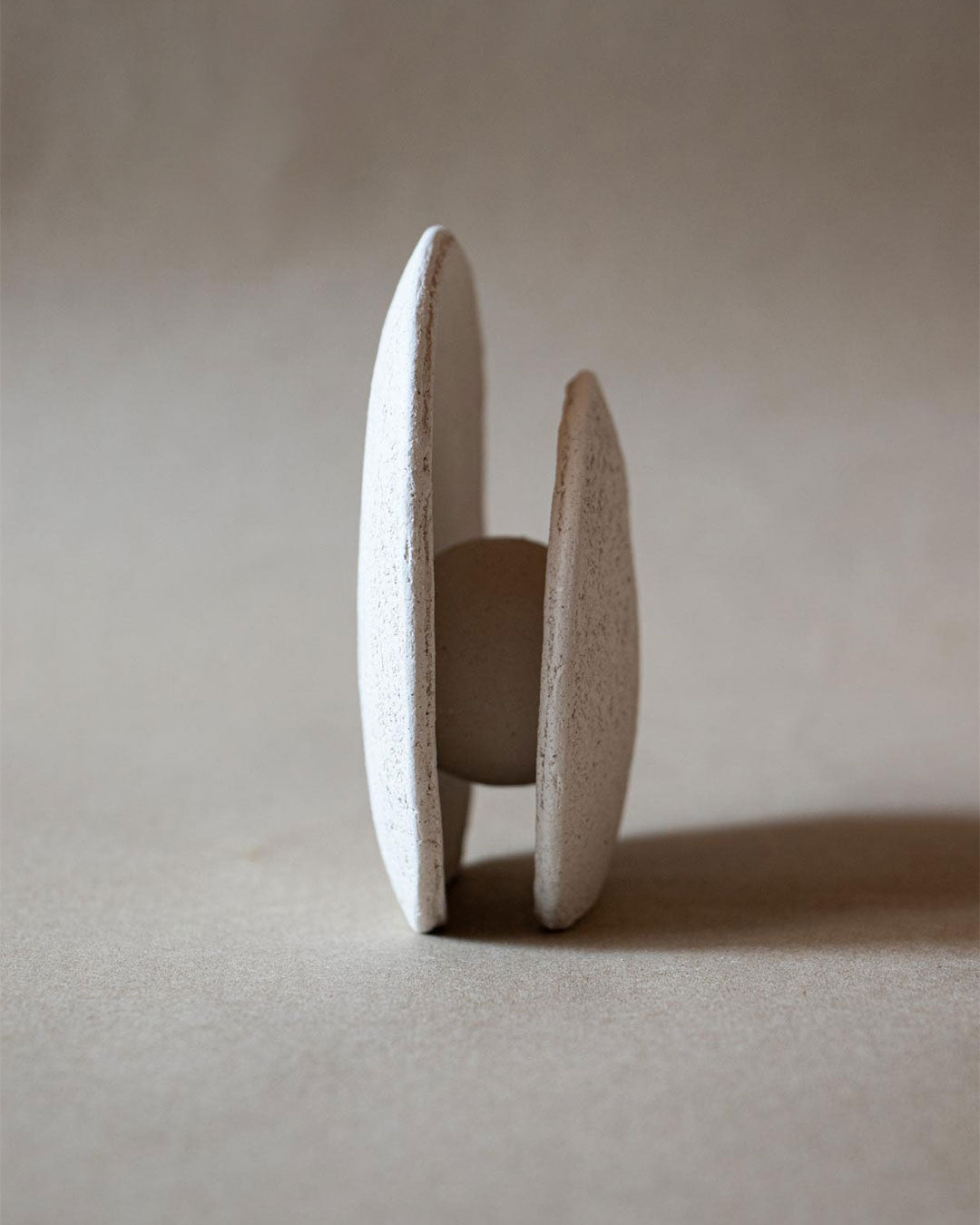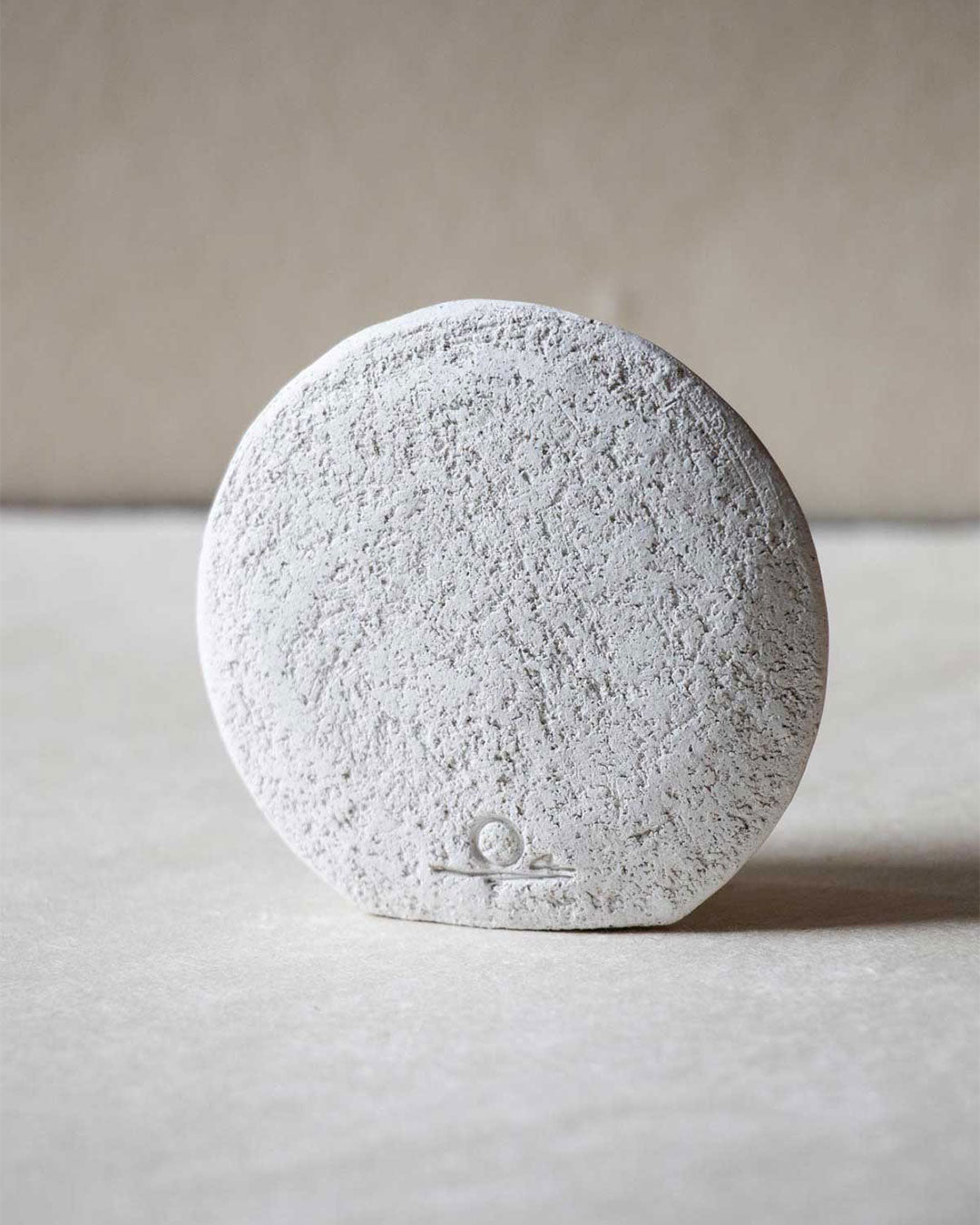 Nomad Luna - Full moon incense burner
Act fast – limited stock available!
Products are shipped between 4 working days (when in stock) and 3 weeks (if made to order).
This fine art incense burner is an original piece of home décor, designed to invite you to slow down and create elegant home rituals around the lunar phases of the Full Moon and New Moon. Originally designed for a group of women attending an exclusive retreat in the Moroccan desert, "Nomad Luna" incense burner has quickly become one of Claire Lune's mostly requested pieces.
If you are someone who pays attention to the different phases of the moon in your practice, you will appreciate how this unique incense burner will allow you to adapt your rituals to these two energetically pivotal moments of the month. Handmade with high quality, white stoneware, this piece presents a charming, textured surface that has been left unglazed as a symbolic reference to the rough surface of the moon. Its delicate, circular shape, on the other hand, adds a touch of unique elegance and delicacy to the piece, as a way to celebrate the feminine archetype.
Crafted in Italy
Materials: Stoneware
Technique: Slab building and hand building techniques
Measurements:
Small
Diameter approx 6.5cm
Weight 500 g

Large
Diameter approx 9.5cm
Weight 800 g

Care & Manteinance:
Specifically designed to be used with incense sticks. If in direct contact with a flame or burning incense, the unglazed surface of this piece can develop a stain, usually removable with gentle sandpaper. In order to prevent this, always make sure that the incense stick stands straight in the middle of the two circles (as shown in the pictures) and, more importantly, that the tip of the incense stick, when lit, doesn't touch directly the ceramic surface at any time. If used with Japanese incense sticks or any type of incense that doesn't have a bamboo stick at the base, please be aware that the area around the stick hole in the middle of this piece will get darker in time, due to the contact with the heat.

In order to preserve ceramics in its best condition, please avoid exposition to direct sunlight for long periods of time. Please, use only a dust cloth for day to day maintenance. Remember that any ceramic unglazed surface is absorbent, so keep it away from liquids and other types of coloring substances. If necessary, gentle hand soap or washing up soap can be used, but do not abuse and always avoid using metallic or any other type of abrasive sponges directly on the glazed surface.
Shipping is FREE IN EUROPE over € 180.
Shipping cost below € 180 varies according to continent, in accordance with the following flat shipping rates:
Belgium, Germany, France, Italy, Portugal and Spain: € 11,99
Rest of Europe: € 15,99
UK & Switzerland: € 19,99 
USA: € 29,99
As a matter of fact, we do want to encourage you to shop local and support artisans from your own Country.
For the rest of the world, unfortunately we do not provide flat shipping rates. However, if you are really in love with TA-DAAN products get in touch with us and we will get back to you as soon as possible. ❤️