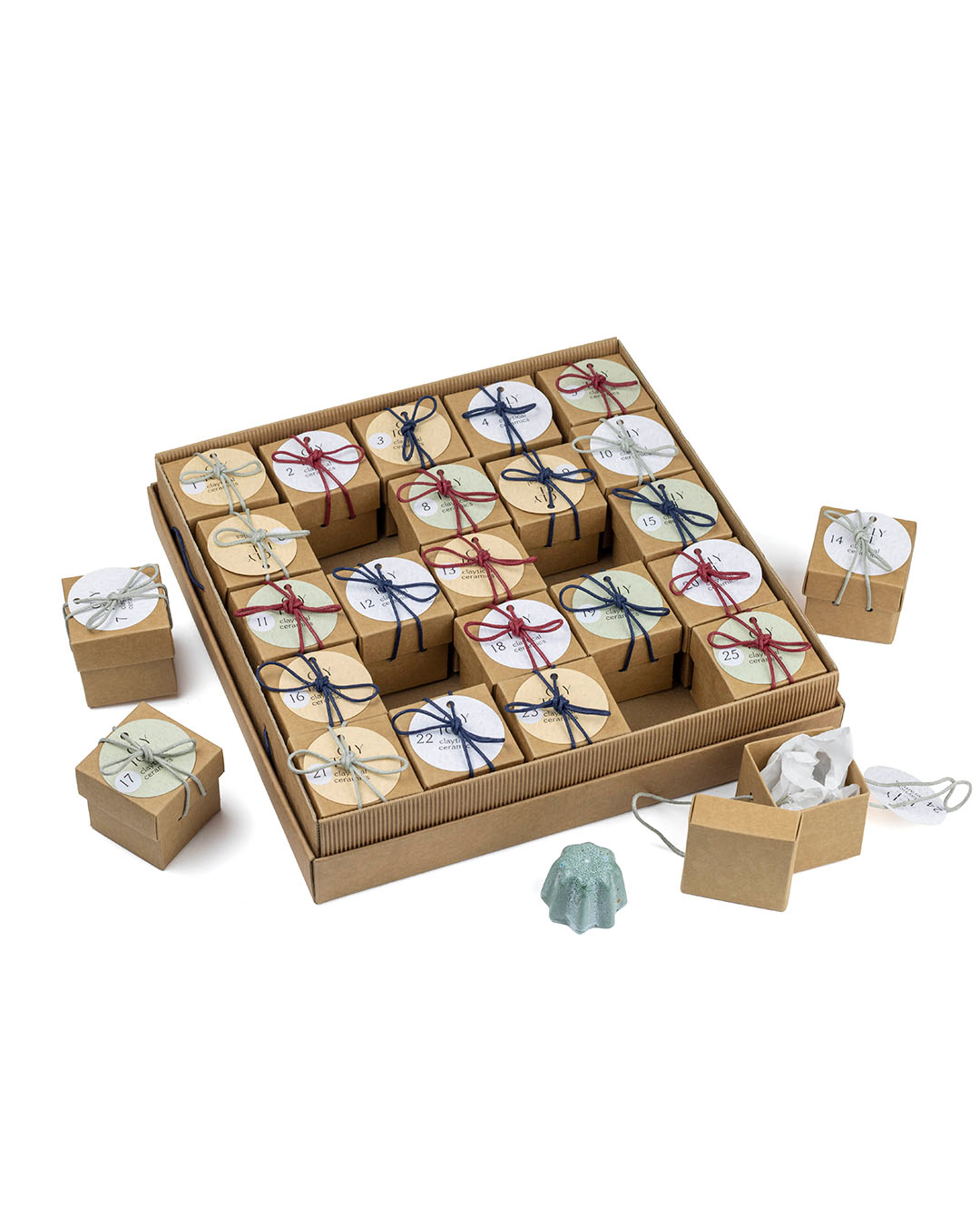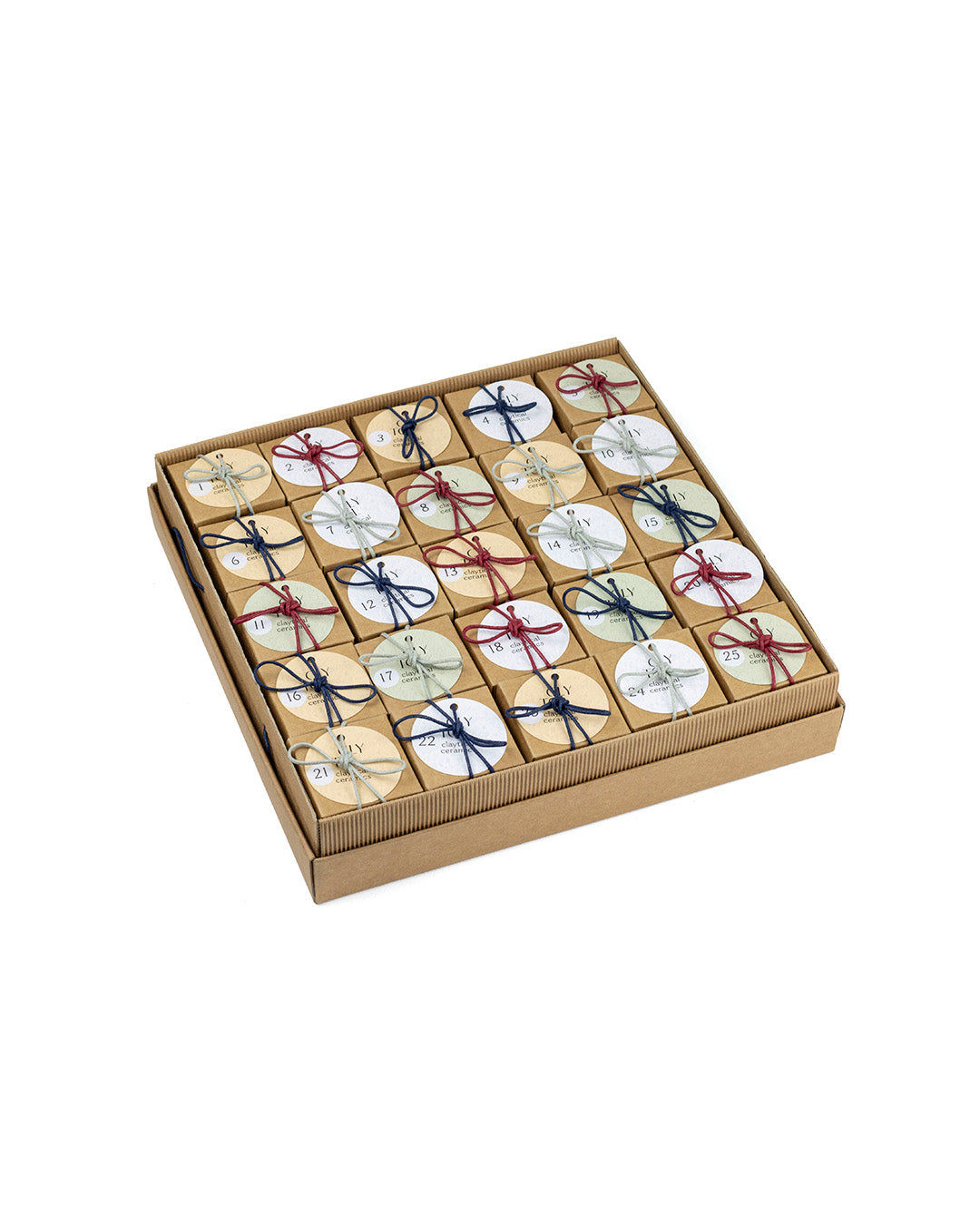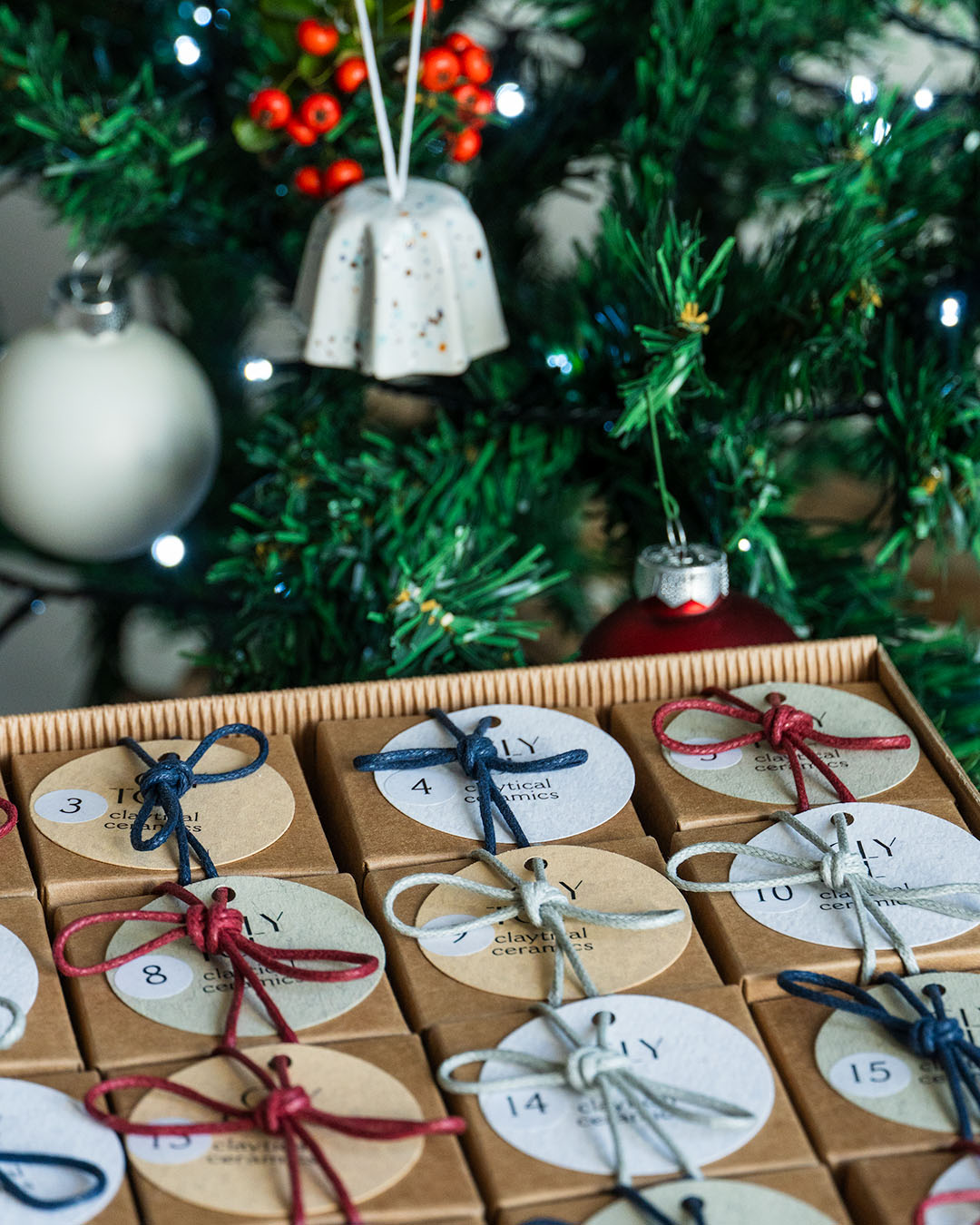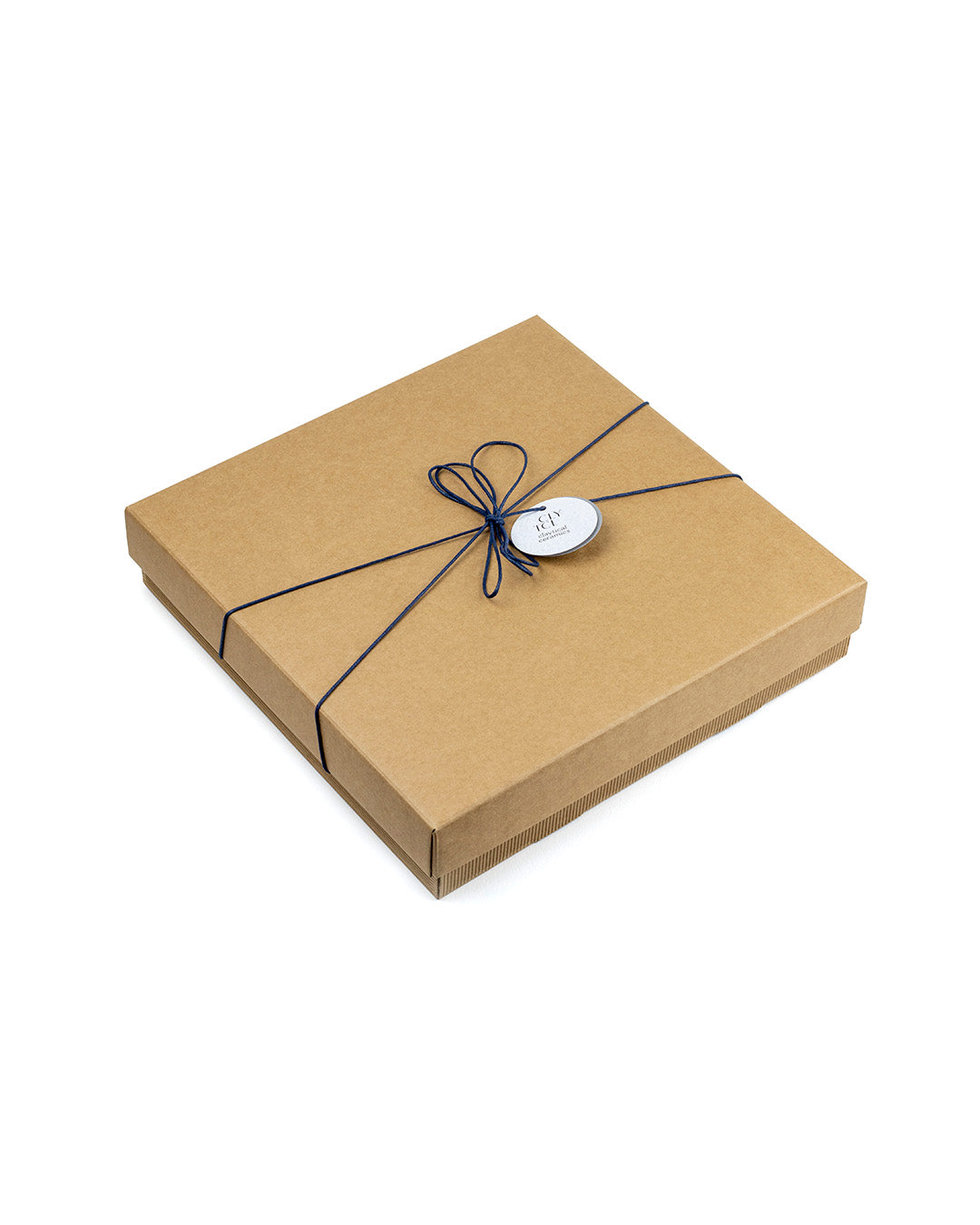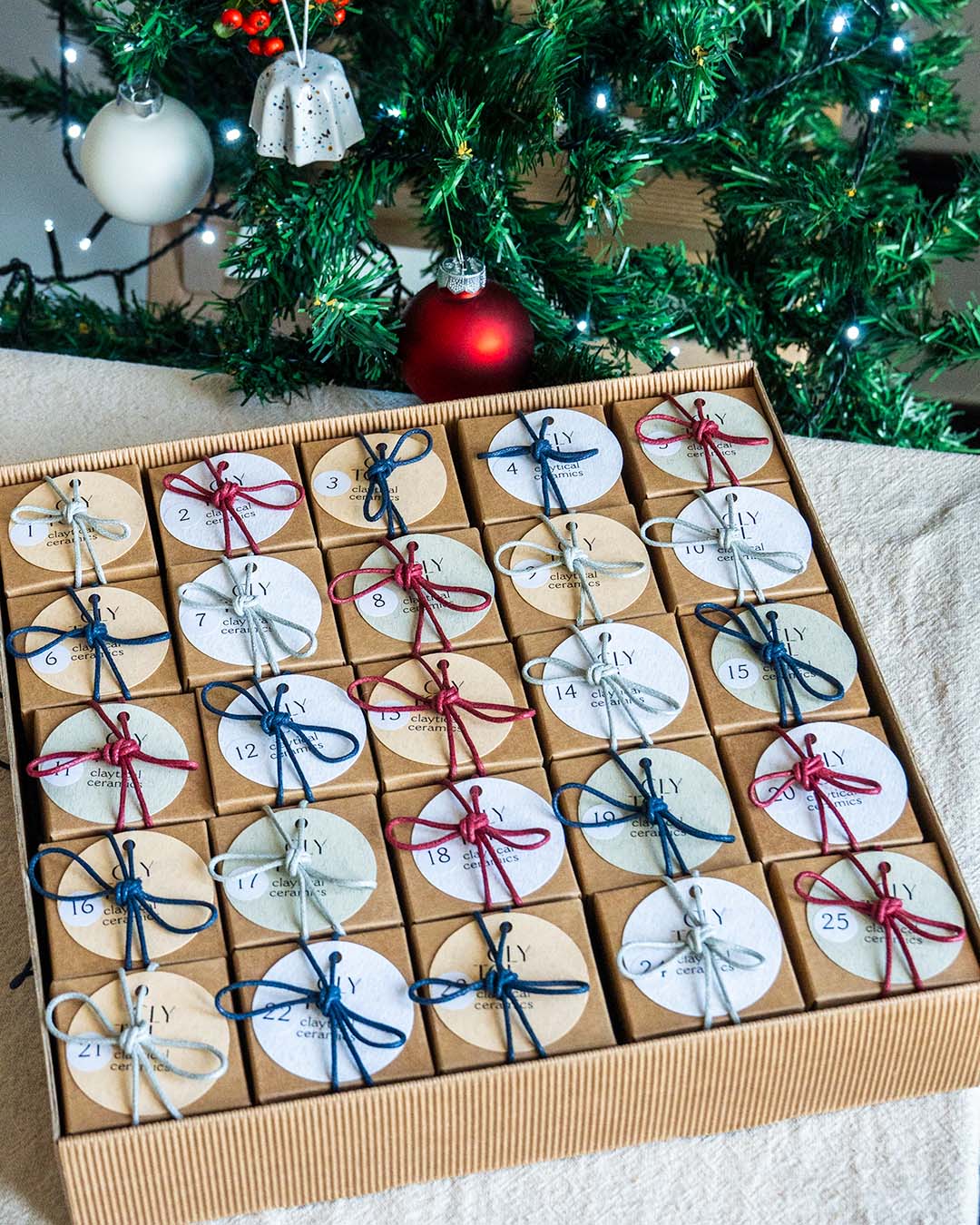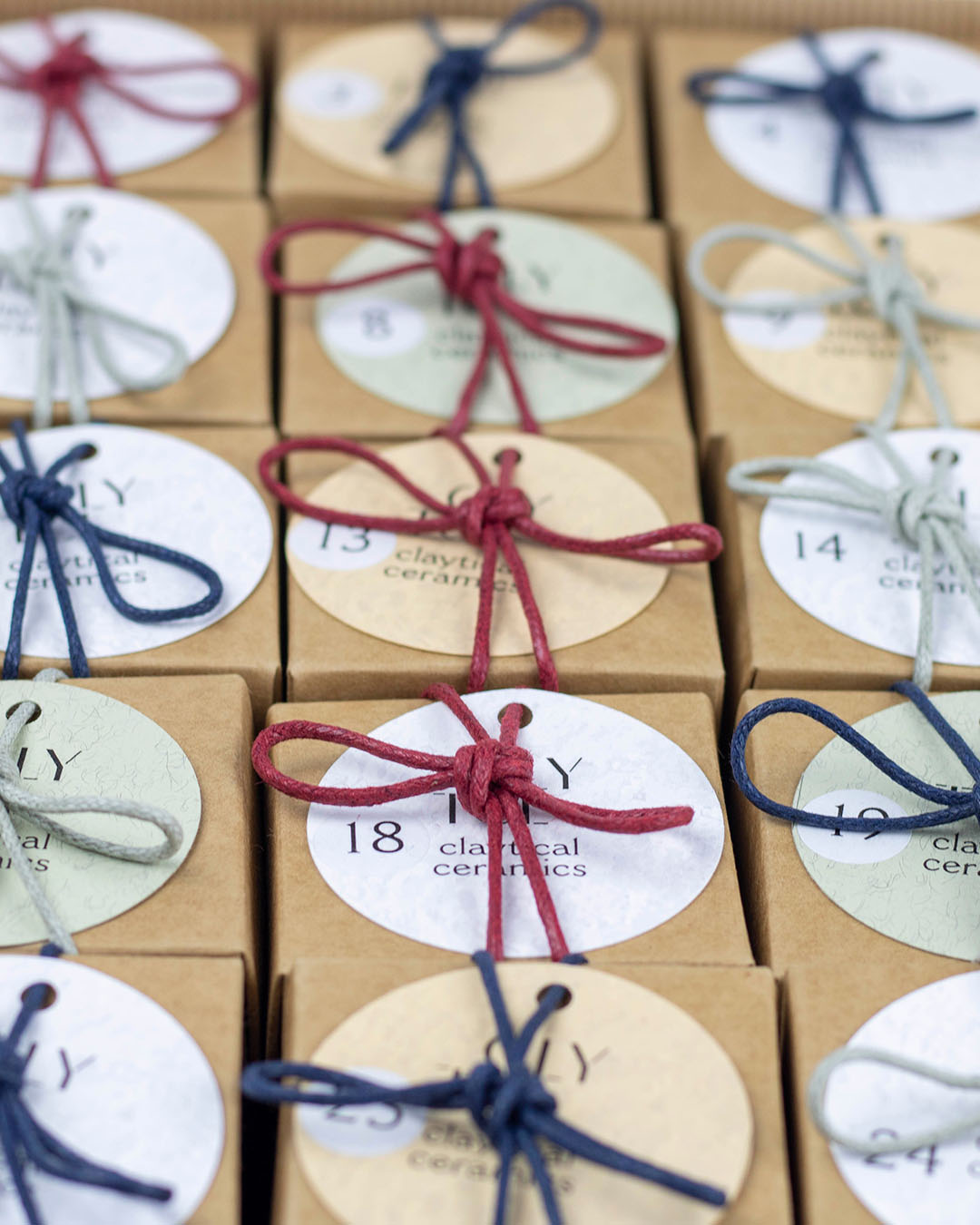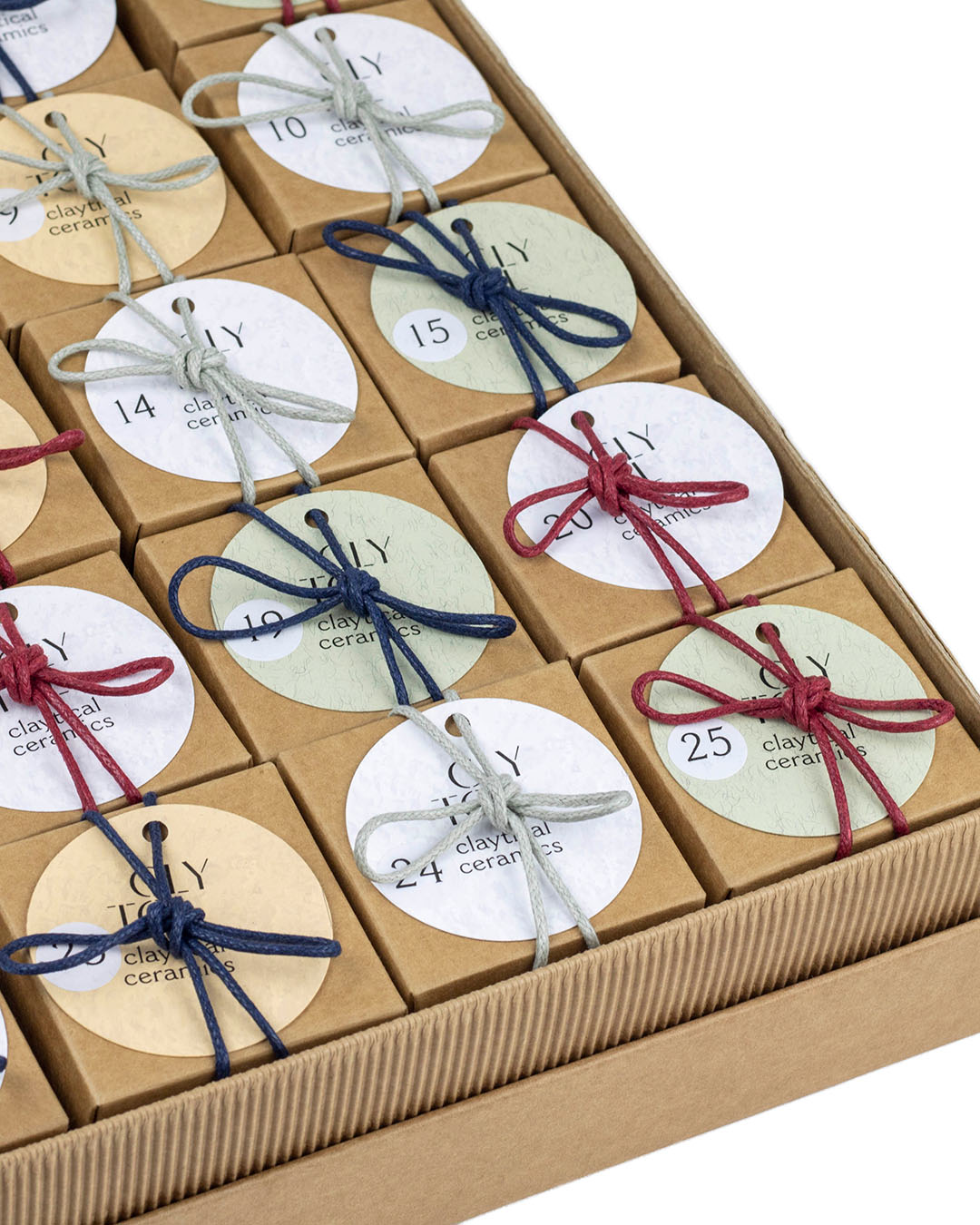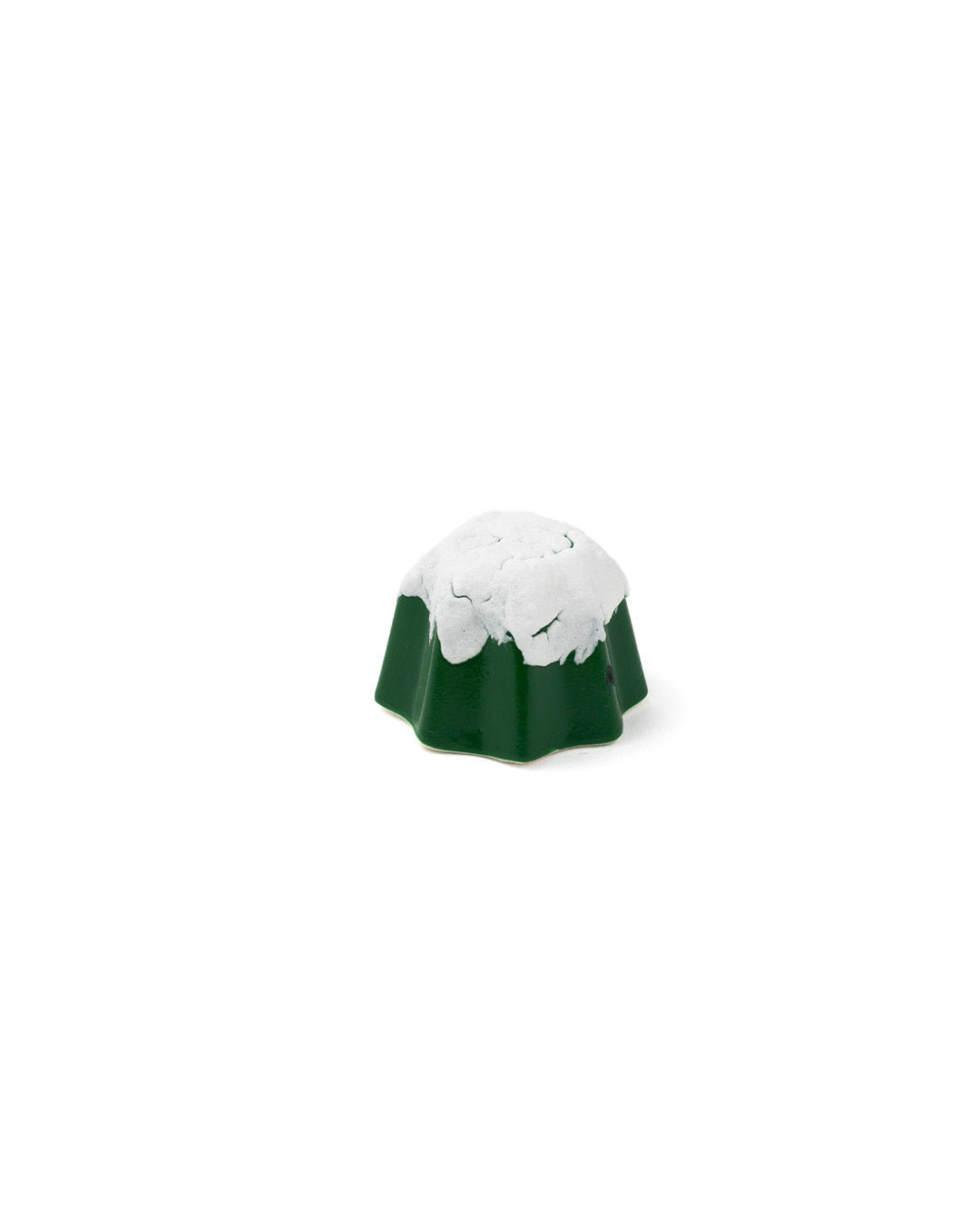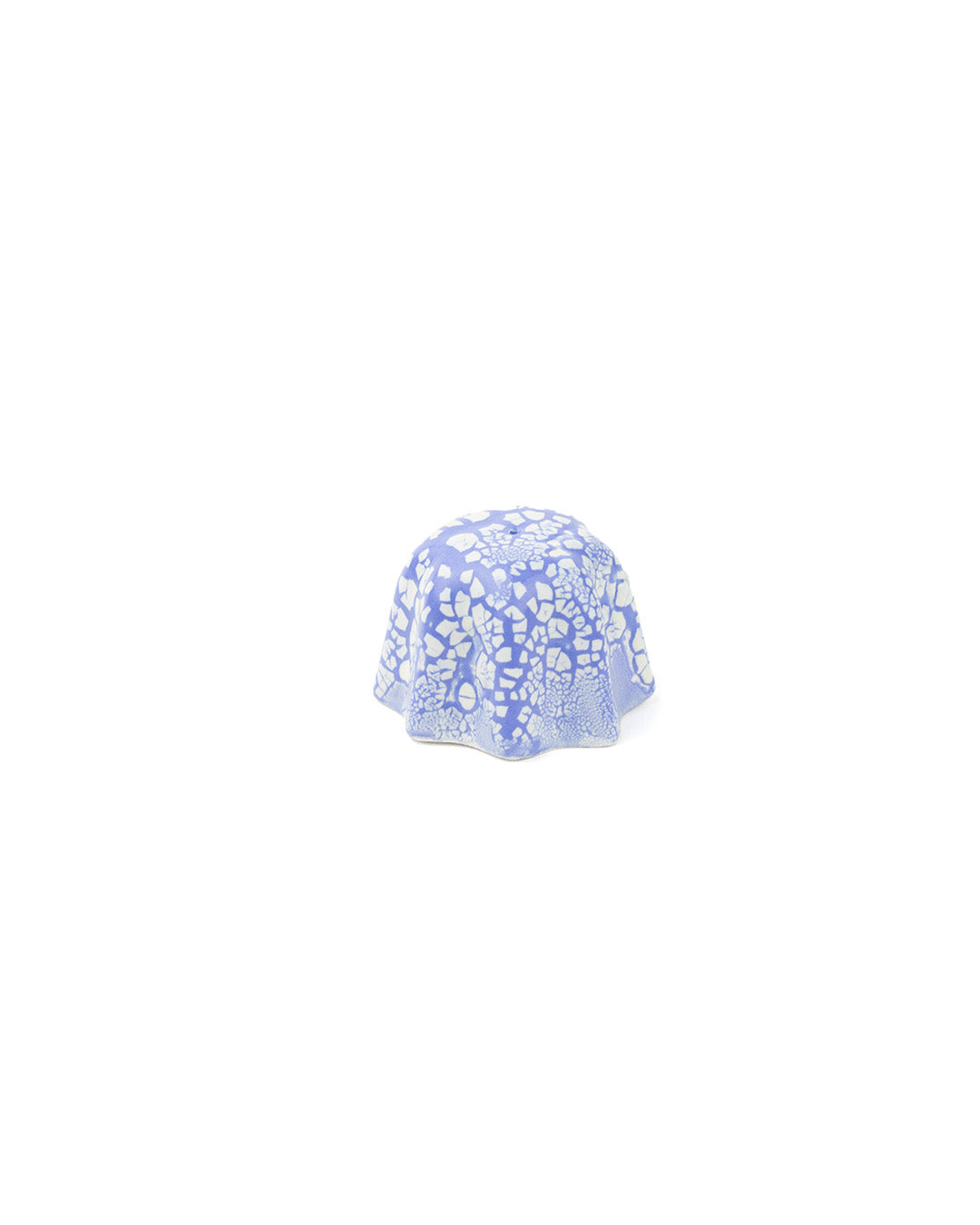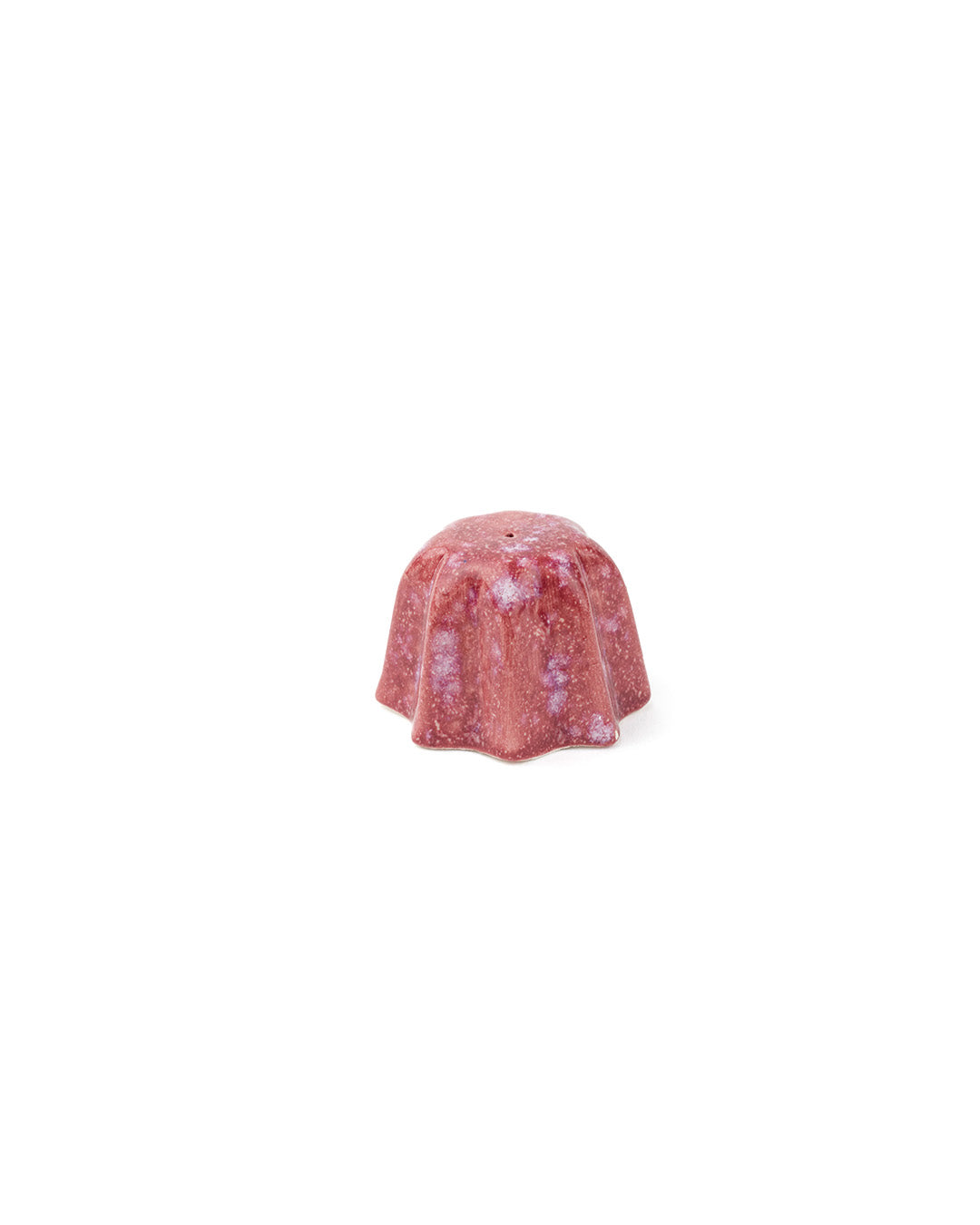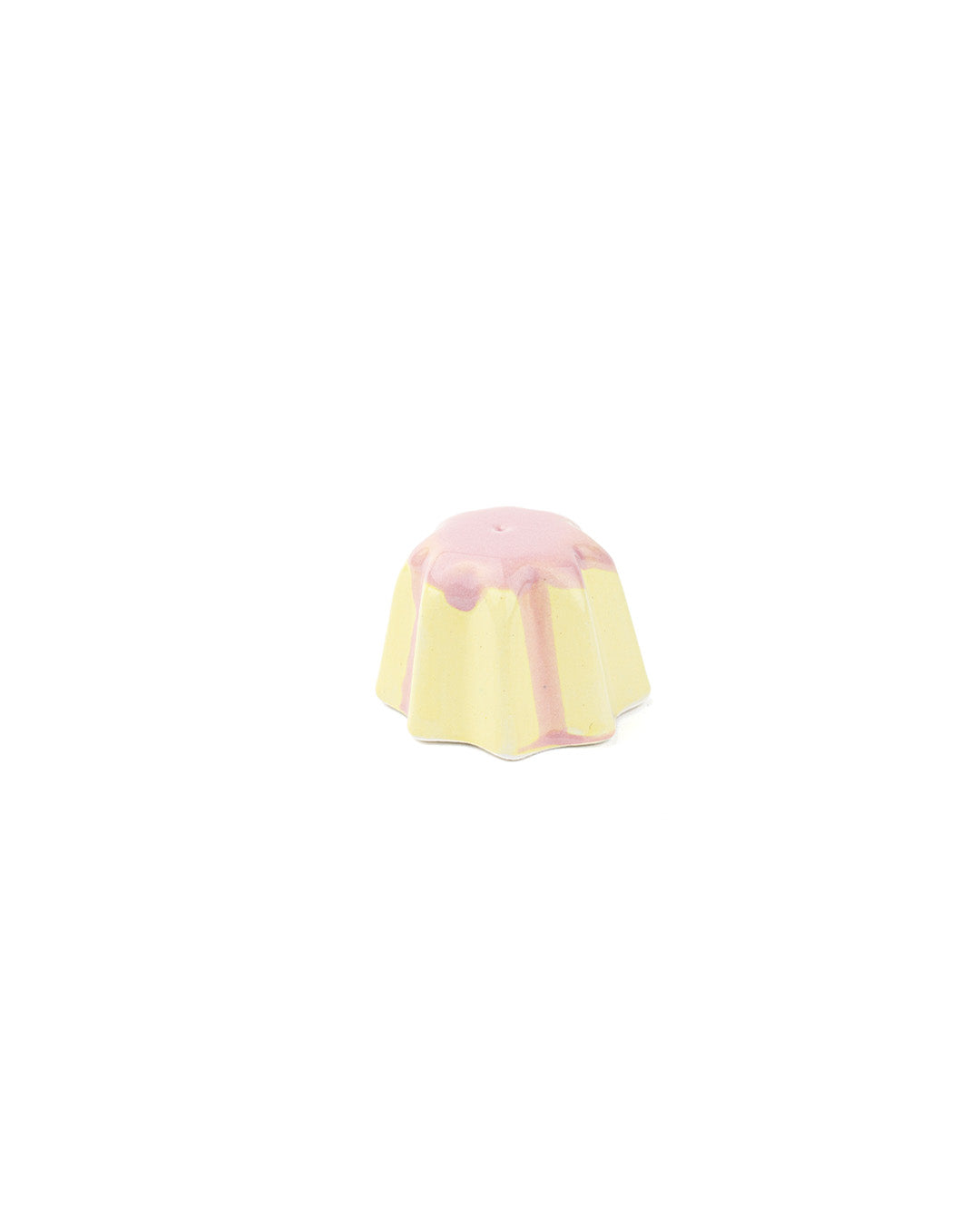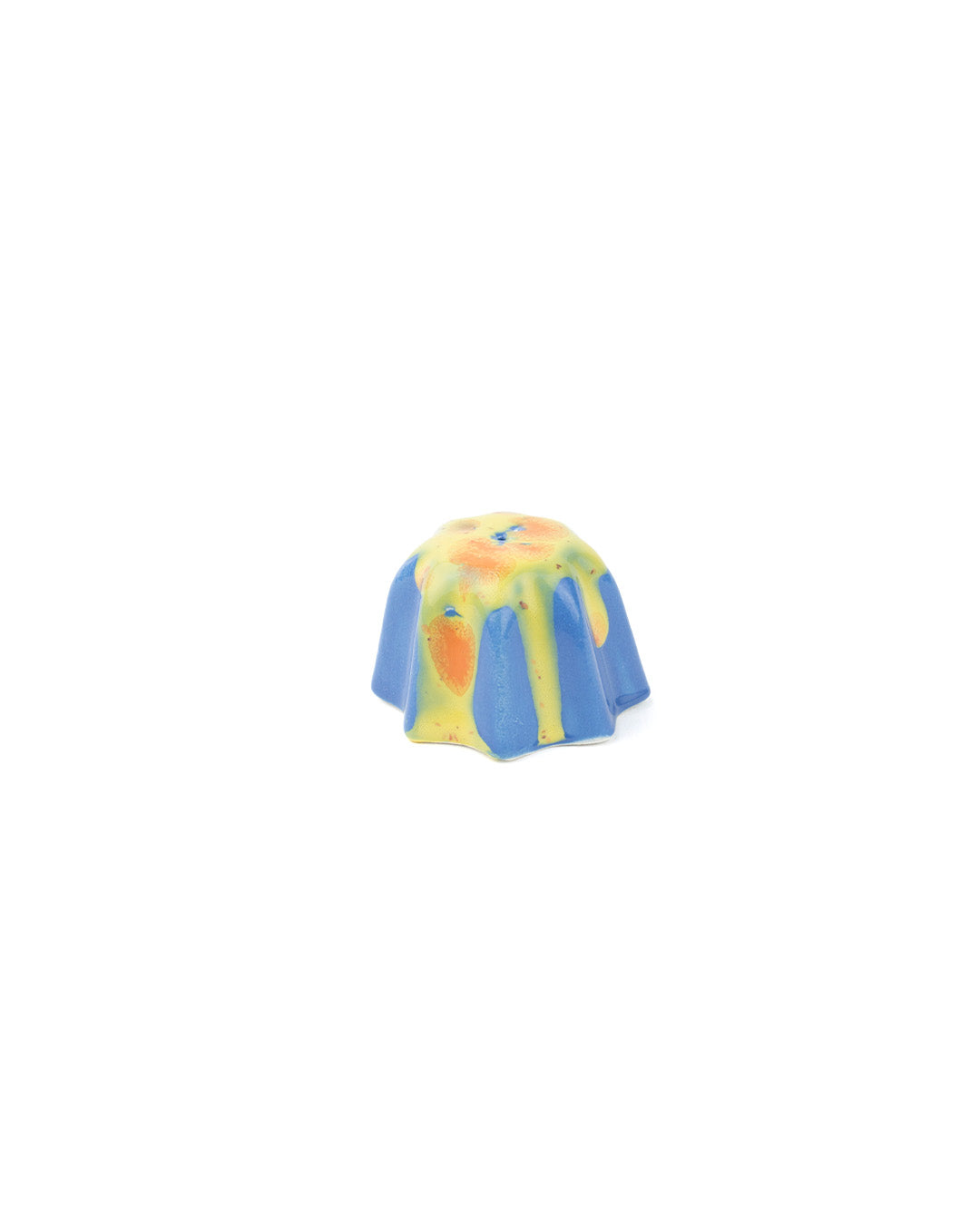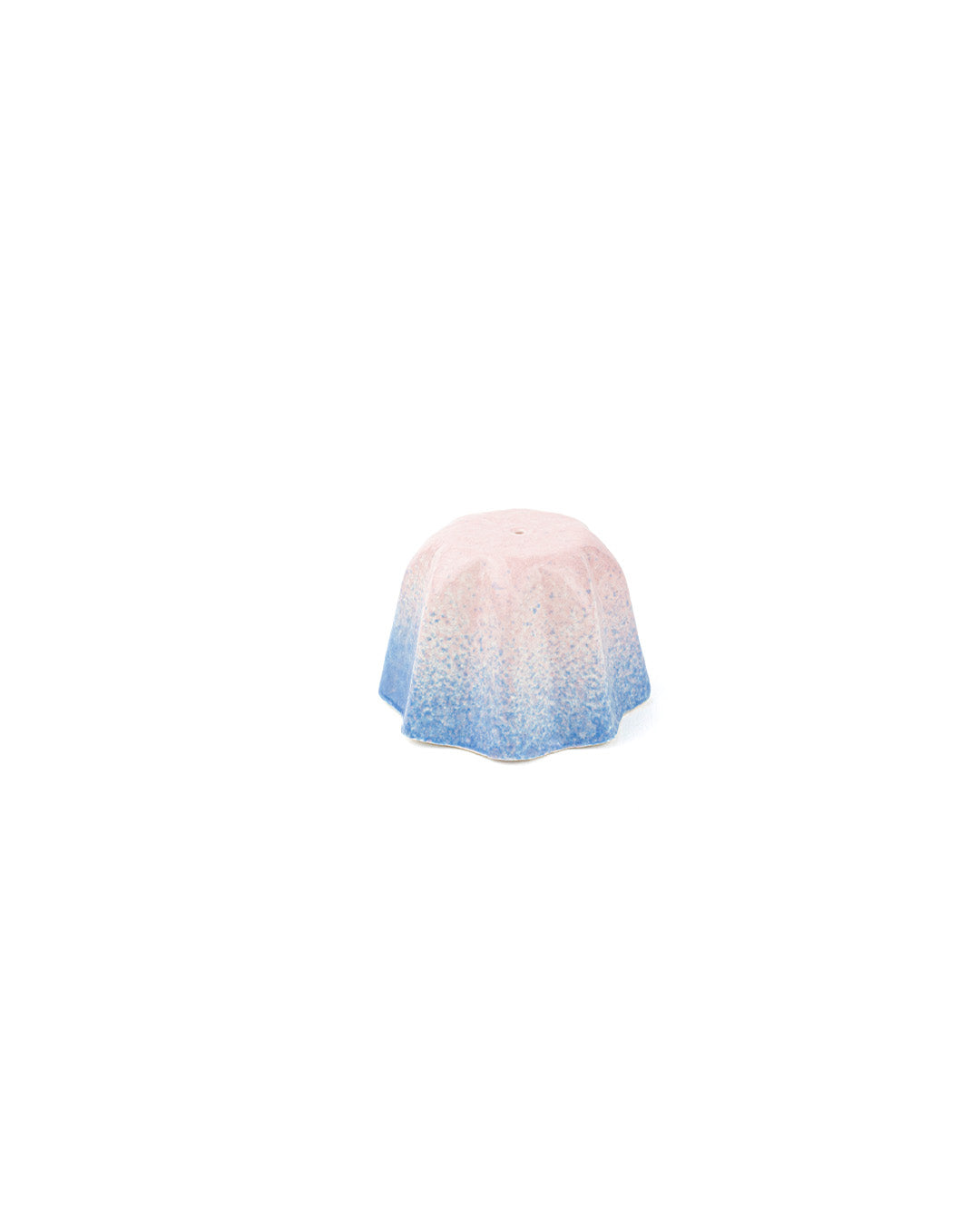 Pandoro Micro Advent Calendar
Act fast – limited stock available!
Products are shipped between 4 working days (when in stock) and 3 weeks (if made to order).
Add some festive cheer to your holiday season with these hanging decorative Pandoro Micro in the shape of the famous Italian cake. These colorful and unique items can be given as a gift for Christmas, hung on a tree, or discovered as a countdown inside of an advent calendar.
Pandoro Micro Advent Calendar is a part of the "Pandoro Project" collection that features small decorative and functional objects in glazed earthenware clay with the shape of Pandoro cake. Pandoro (in Italian literally "golden bread") is a traditional Italian sweet bread cake of Veronese origin, that is usually enjoyed during the Christmas season. It has a unique star shape and is often dusted with powdered sugar to resemble snow. Claytical interpretation of these small objects consists of many different possible glaze experiment combinations that will add some holiday mood to every home.
Inside of Pandoro Micro Advent Calendar discover each day a total of 25 different pieces packed separately in small gift boxes that are ready to be placed under a Christmas tree as a gift for your loved ones. After emptying all ther gift boxes, Pandoro Micro Advent Calendar packaging can be reused for future DIY Advent Calendars, or it can be reused for other gifts or purposes.
Crafted in Italy
Materials: White earthenware clay
Technique: Slip casting, Hand building
Measurements:
Micro Pandoro: Diameter Ø 4.5 cm, Height 3 cm
Box: 30 cm L x 30 cm W x 6 cm H
Weight 2 kg

Care & Manteinance:
The box is waterproof and washable. Washing by hand is recommended for this product. If it gets dirty, unglazed parts of the piece can be washed with a sponge, some warm water and baking soda.
Shipping is FREE IN EUROPE over € 180.
Shipping cost below € 180 varies according to continent, in accordance with the following flat shipping rates:
Belgium, Germany, France, Italy, Portugal and Spain: € 11,99
Rest of Europe: € 15,99
UK & Switzerland: € 19,99 
USA: € 29,99
As a matter of fact, we do want to encourage you to shop local and support artisans from your own Country.
For the rest of the world, unfortunately we do not provide flat shipping rates. However, if you are really in love with TA-DAAN products get in touch with us and we will get back to you as soon as possible. ❤️