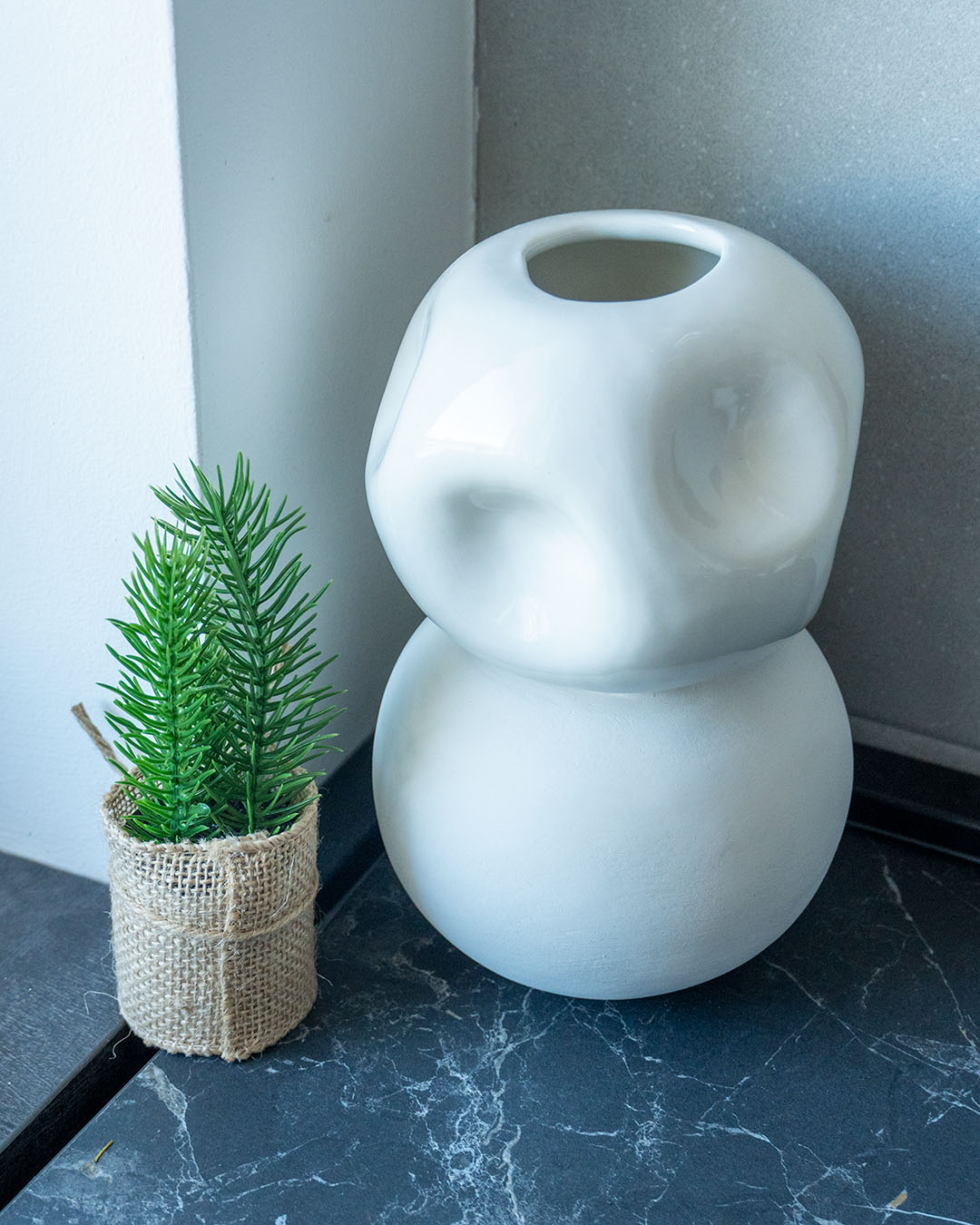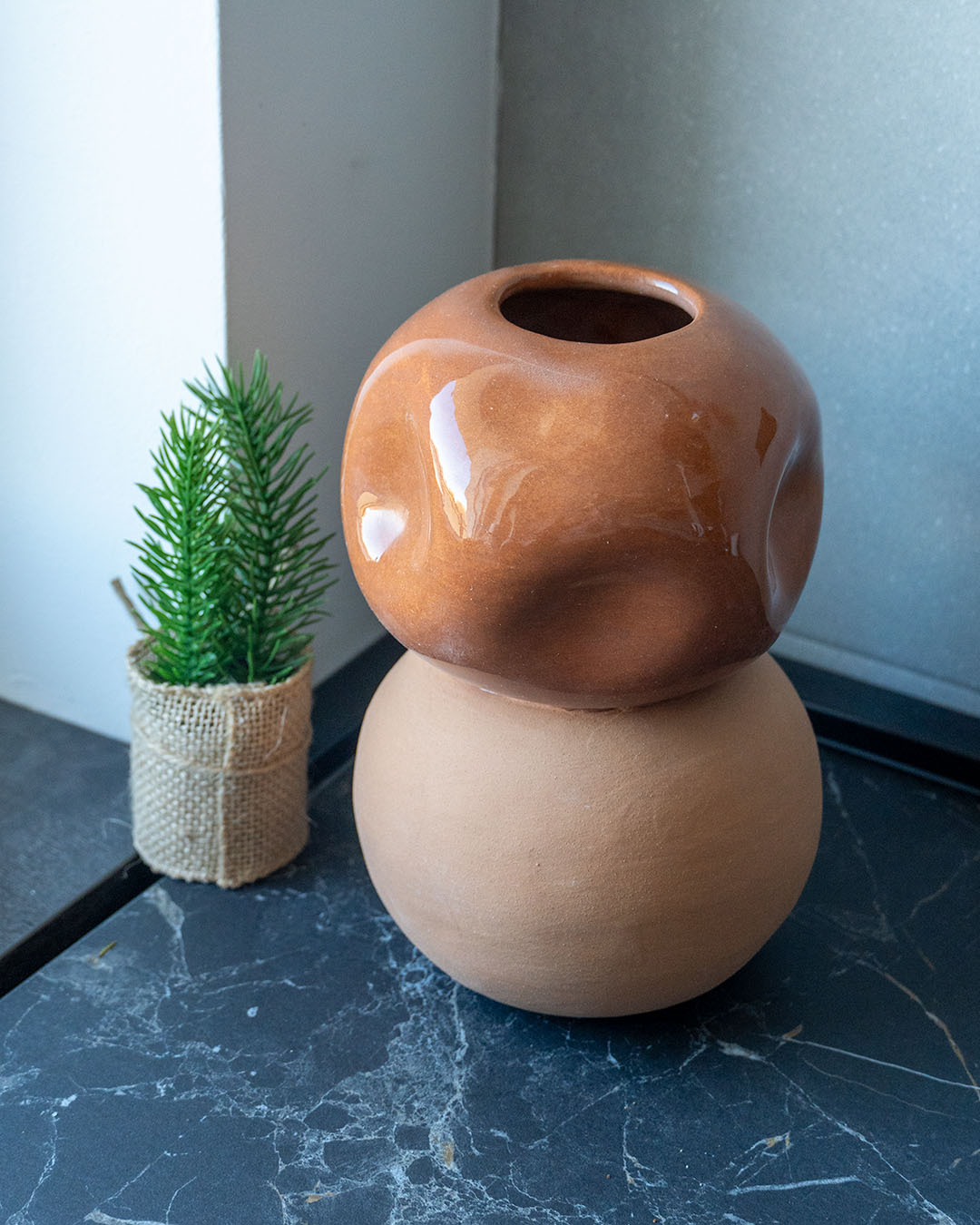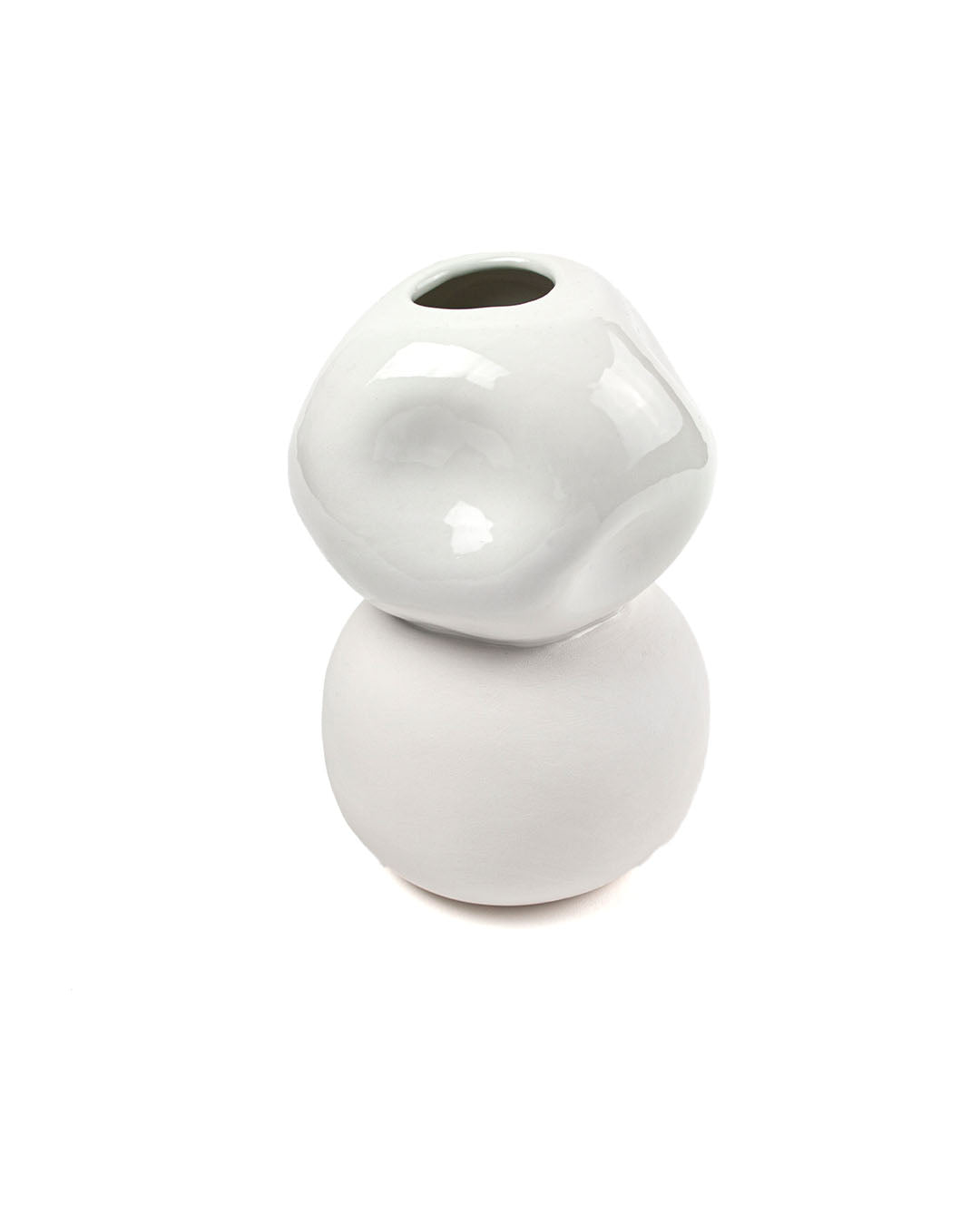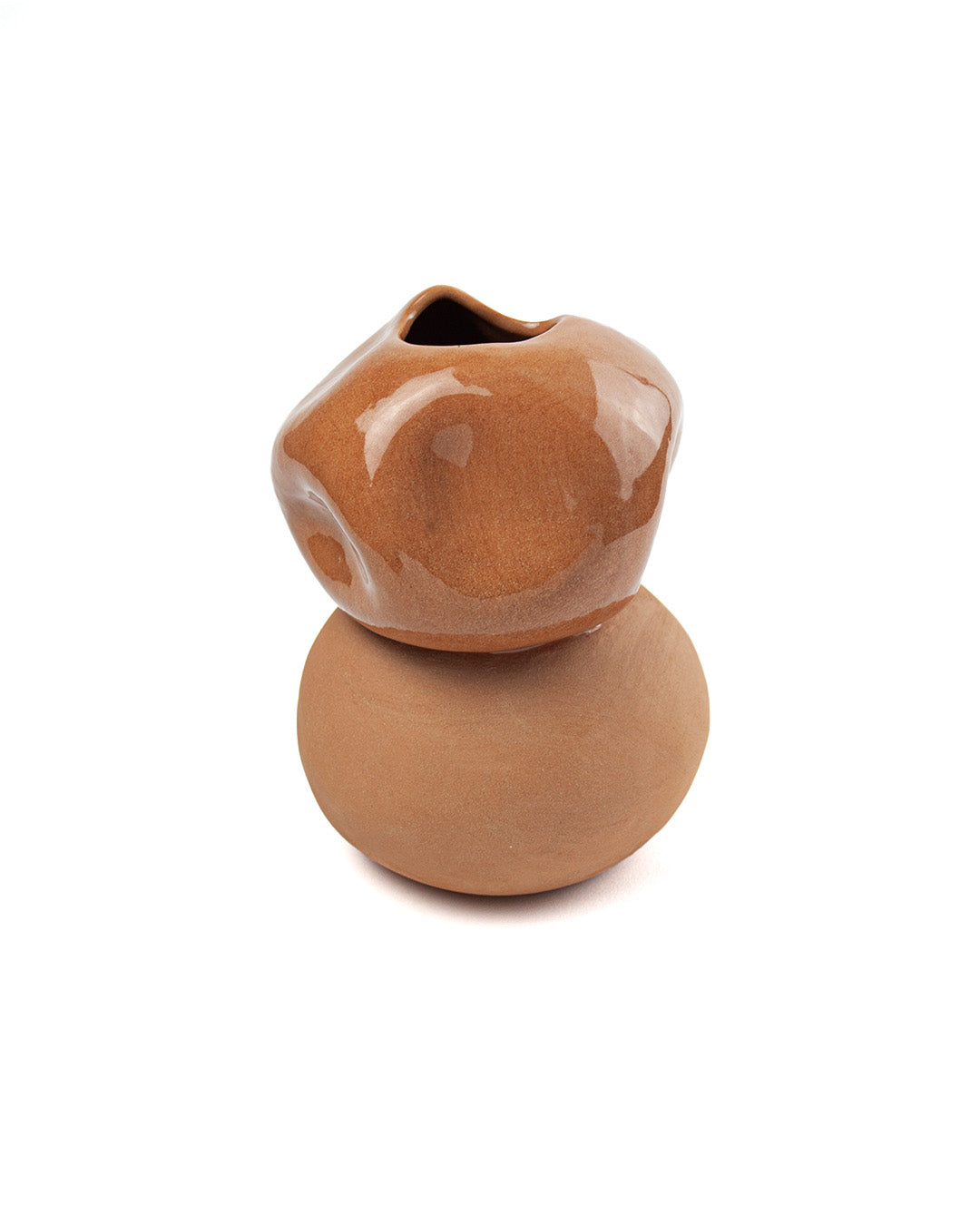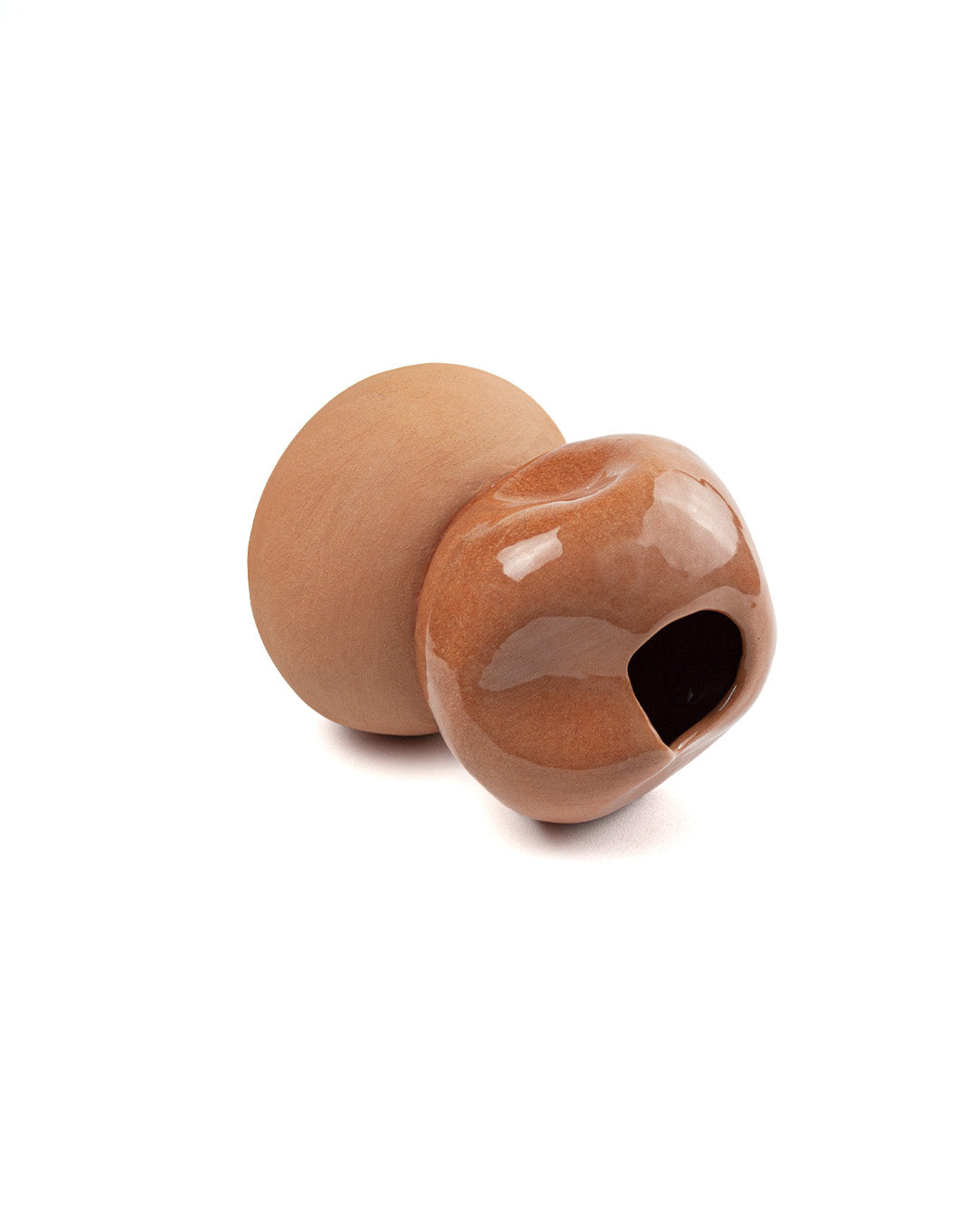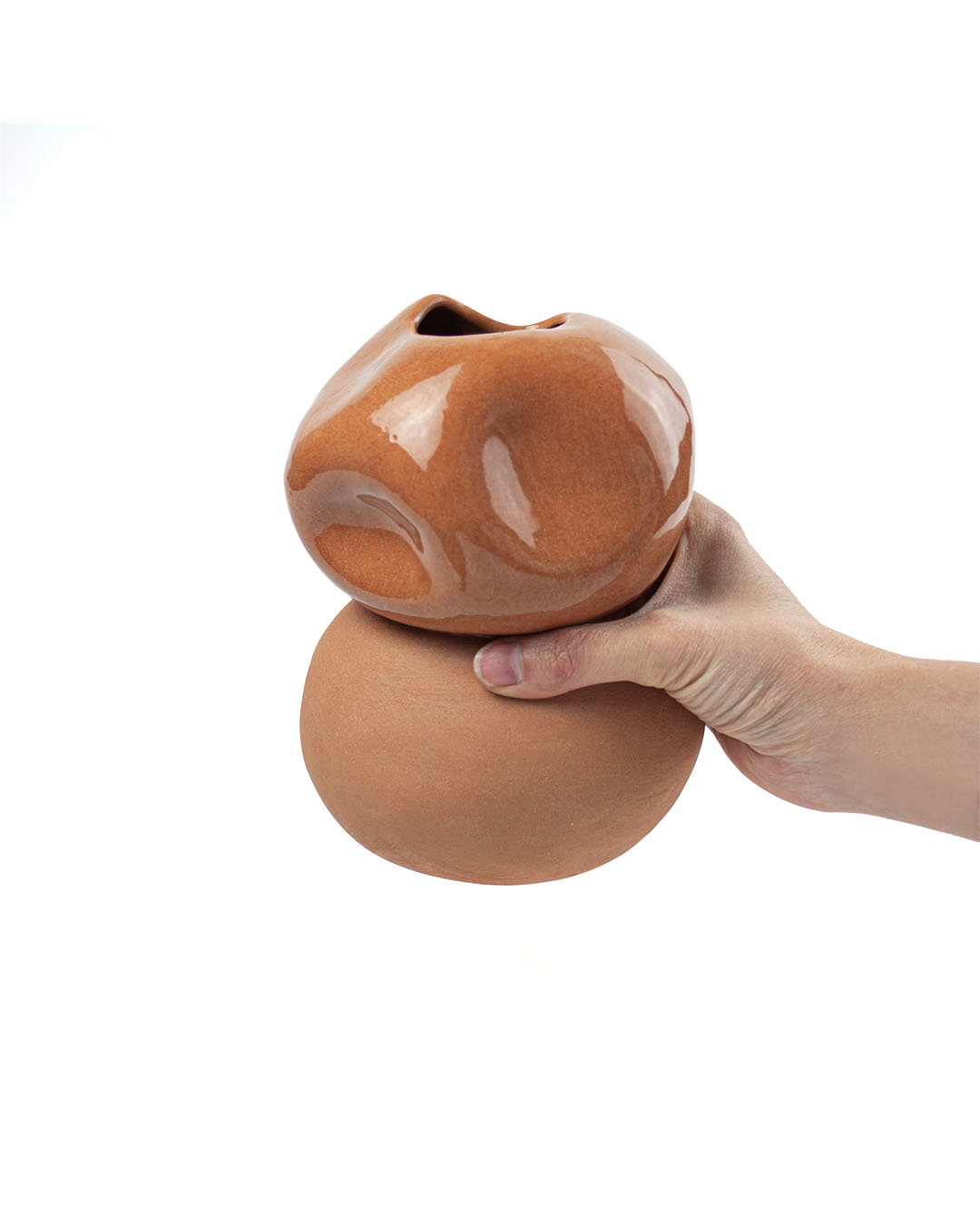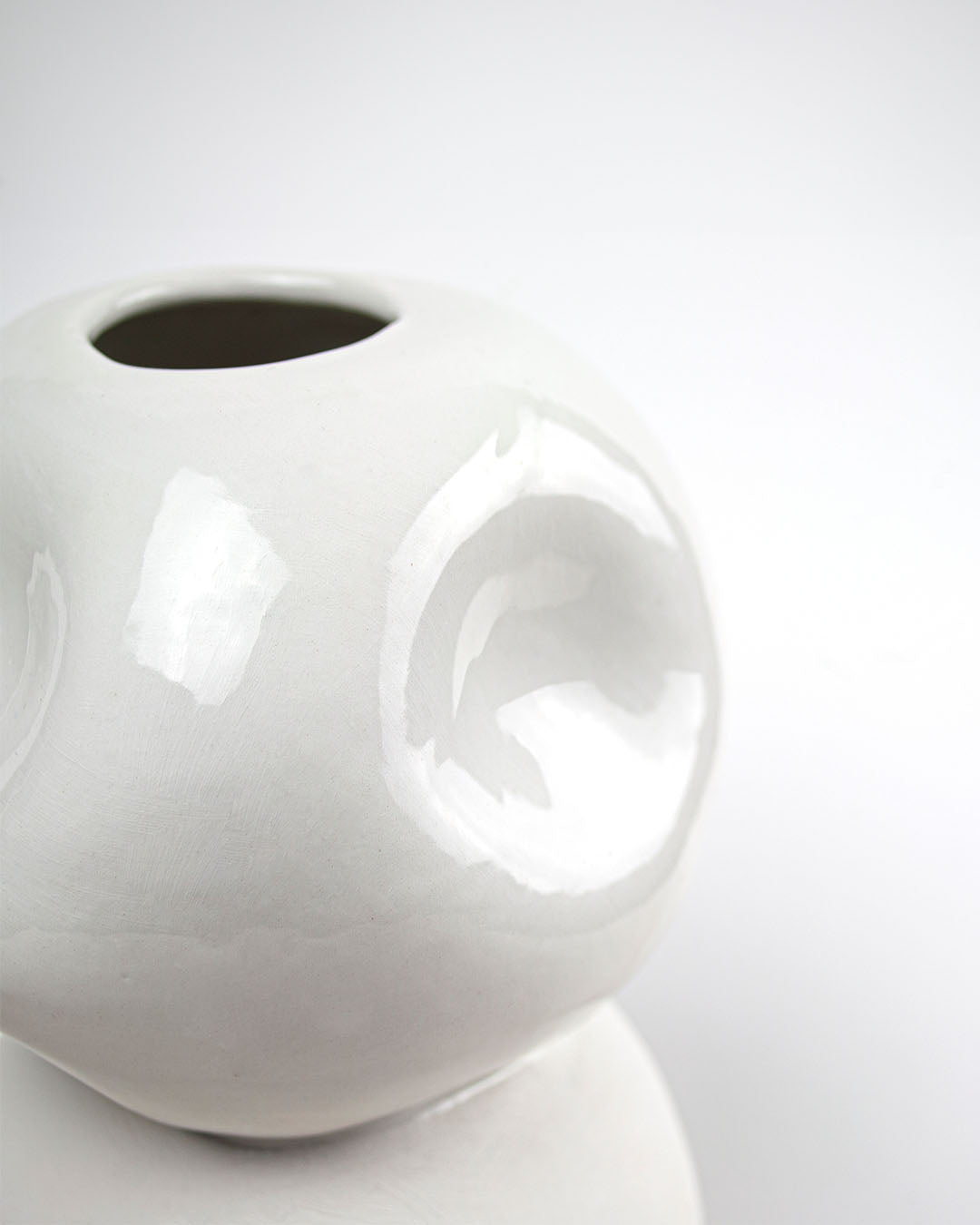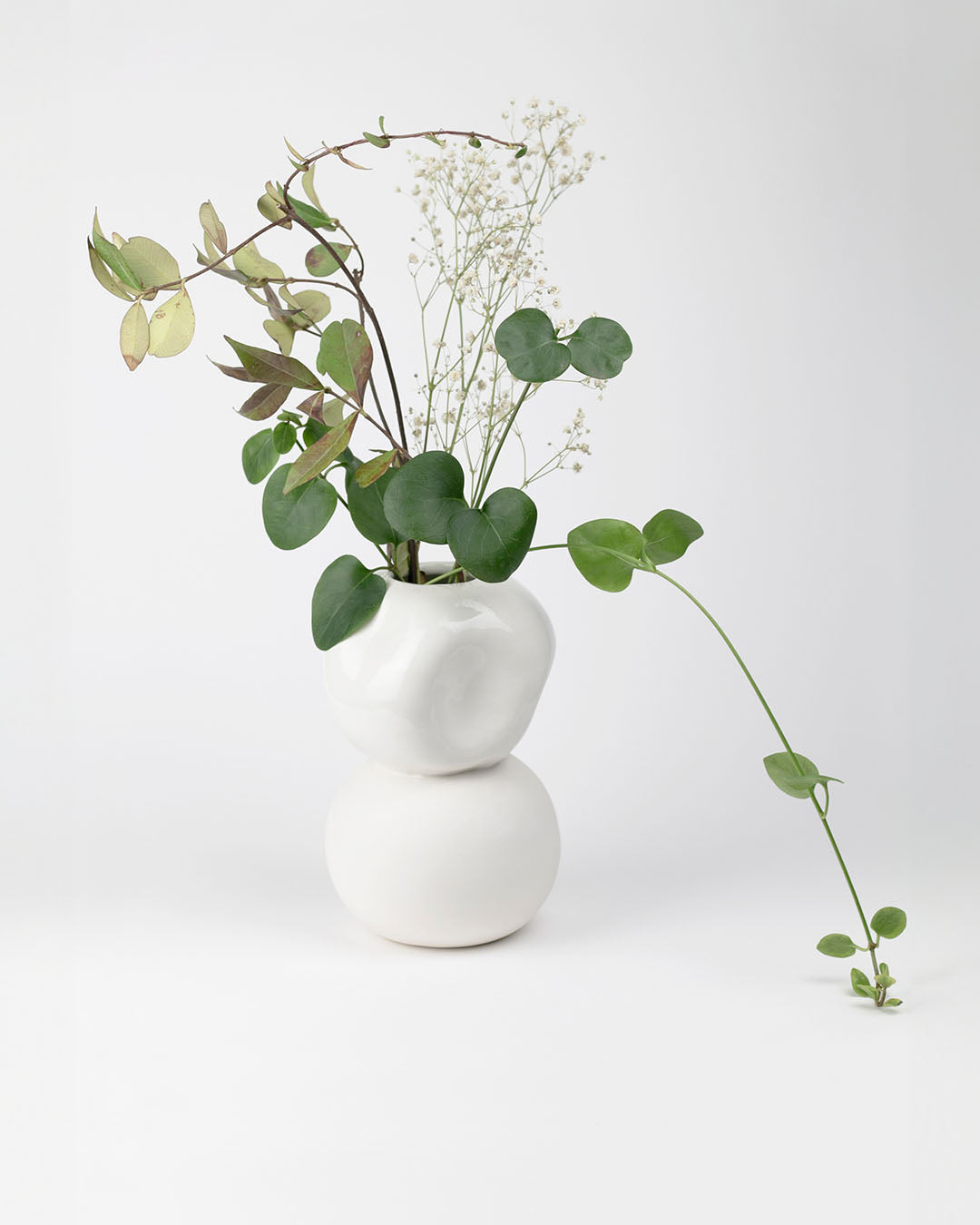 Little Man Vase
Act fast – limited stock available!
Products are shipped between 4 working days (when in stock) and 3 weeks (if made to order).
Little Man is a playful and unique vase that is sure to make a statement in any space. It is a best-seller from the collection called "From Outer Space" and makes for a great gift for any occasion. This quirky object is an ideal addition to any room, bringing warmth and charm with its unique shape and texture. Its shape allows for an out-of-the-box flower or plant arrangement. At the same time it is a sculptural piece that will enrich a photo shooting or an exclusive styling project. Every Little Man Vase is handmade with careful and precise attention to detail.
It is hand crafted in white earthenware clay and partially glazed in transparent glossy glaze. The curvy upper glossy volume is contrasted with a solid symmetrical round base finished in white raw clay. "From Outer Space" is a collection that explores shapes and figures of creature-like sculptural vases. The collection features works on texture and color contrasts, as well as the cohesion of symmetrical and freeform volumes. All vases are designed for non traditional flower arrangements that leave space to new ideas about bouquets and styling.
Crafted in Italy
Materials: White earthenware clay
Technique: Slip casting, Hand building
Measurements:
Diameter Ø 13 cm
Height 19 cm
Weight 750 g

Care & Manteinance:
The vase is waterproof and washable. The unglazed parts of the vessels are treated with a sealant to lower the possibilities of water absorption and staining. Washing by hand is recommended for this product. If it gets dirty, unglazed parts of the piece can be washed with a sponge, some warm water and baking soda.
Shipping is FREE IN EUROPE over € 180.
Shipping cost below € 180 varies according to continent, in accordance with the following flat shipping rates:
Belgium, Germany, France, Italy, Portugal and Spain: € 11,99
Rest of Europe: € 15,99
UK & Switzerland: € 19,99 
USA: € 29,99
As a matter of fact, we do want to encourage you to shop local and support artisans from your own Country.
For the rest of the world, unfortunately we do not provide flat shipping rates. However, if you are really in love with TA-DAAN products get in touch with us and we will get back to you as soon as possible. ❤️