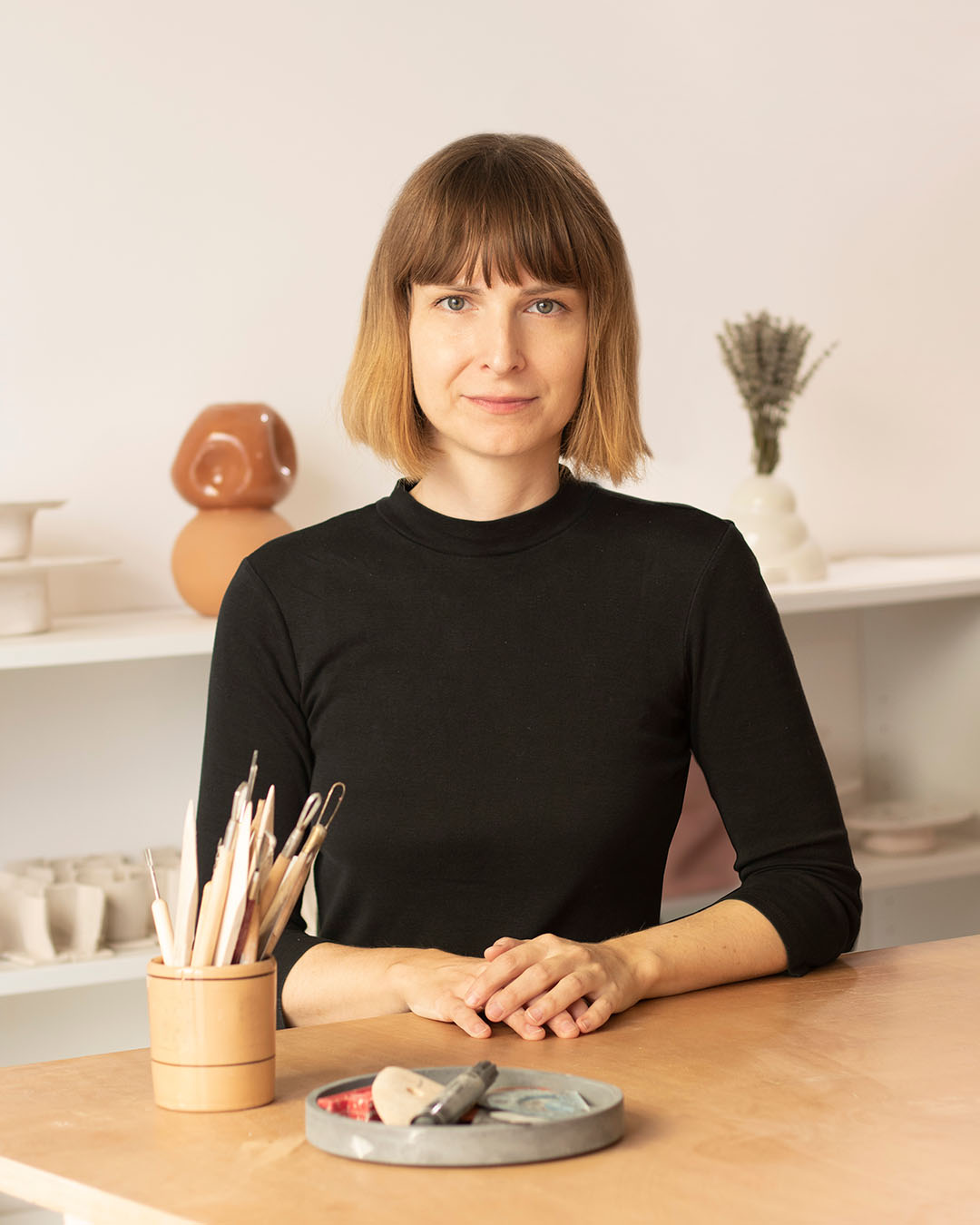 TANJA HARAMINCIC
Claytical Ceramics
Milan, ITALY
"Playful stories about clay!"
Tanja Haramincic is a Croatian ceramic artists and architect based in Milan, Italy. After working for years in architecture and interior design she started Claytical Ceramics in 2021 as a project intended to tell playful and creative stories about clay.

In her work she continuously explores various techniques and production processes with an accent on circularity and upcycling in ceramic industry. In 2023 she opened a community studio in Milan with the aim of bringing together the residents and creatives of the neighborhood through workshops and events centered around ceramic arts, clay and handicraft.

Claytical Ceramics is a handmade ceramics design brand that tells stories through fun objects crafted with great analytical care towards the material and its properties. Texture, color, and circularity are the central figures in all of the brand's stories.
more about Claytical Ceramics
Value in the details
From Sketch to Sculpture: The Art of Claytical Ceramics
Tanja starts all of her production processes with sketching and designing the idea for the product that will then be put into life through clay. She tends to spend a lot of time on research before even touching the physical material. Once the idea is fixed and steps are thoroughly planned she goes through numerous trials and errors to get to the final prototype and product testing.

All Claytical Ceramics pieces are handmade with careful and precise attention to detail. The process of 1-3 hrs work includes hand modelling or slip casting, drying, sanding, bisque firing at 980 °C, glazing, and glaze firing. It takes up to a month for a piece to be developed from the initial idea to the final product, and two weeks for a final piece to be modelled and packed for shipping.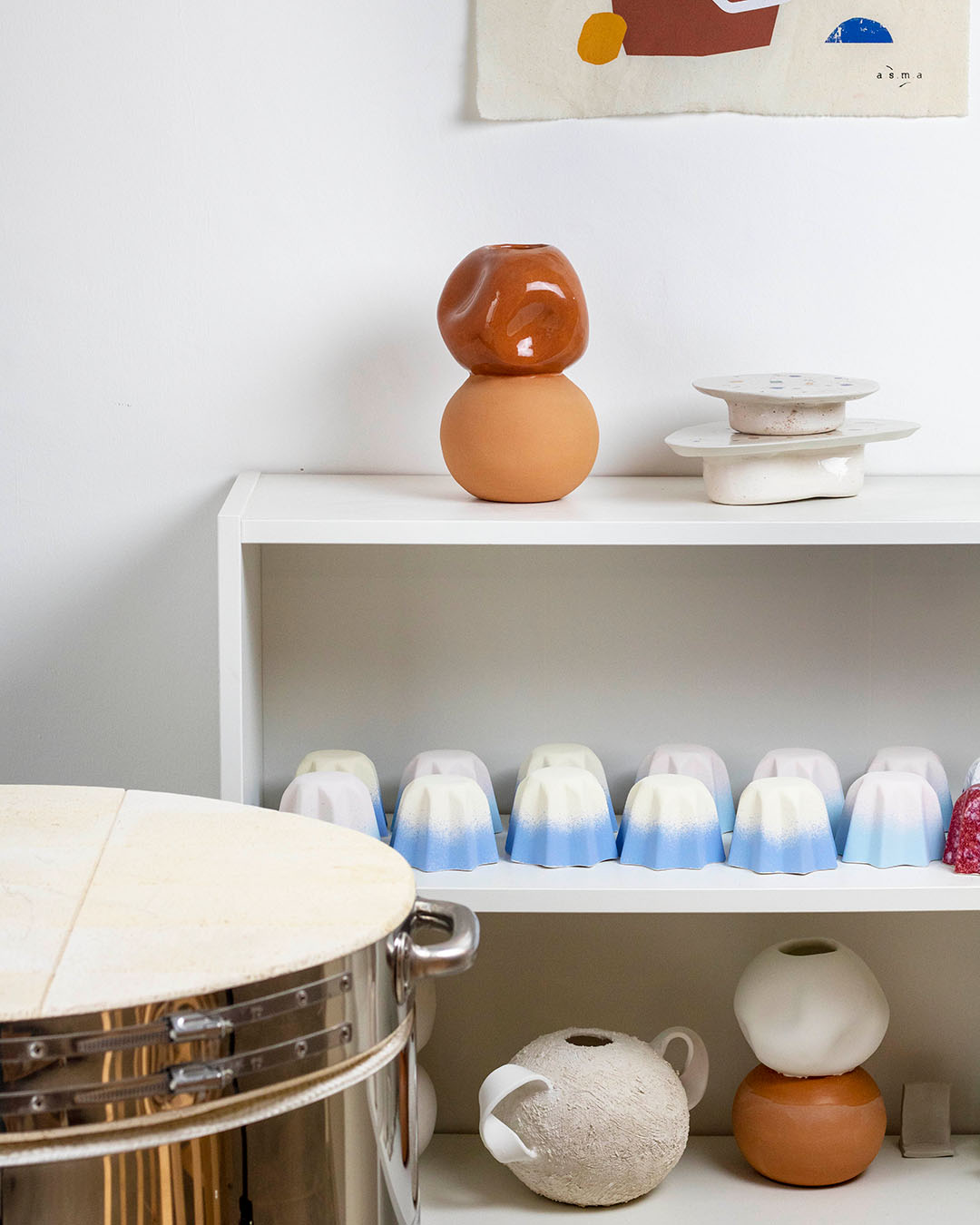 Tanja's Exploration of Ceramic Possibilities
Tanja's art wants to express the most of the possibilities offered by the clay as material. It can be continuously modelled, reused, and enhanced, serving as a historical testament to how imperfect motions can create beautiful artefacts.
Beside using the white and red earthenware clay in their wet state when they are ready for hand building, Tanja's approach to ceramics expands to plaster mold making and slip casting, wild clay hunting and the production of homemade ceramics aggregates that are incorporated into the white clay for a beautiful surface contrast. In that way the white surface gets contaminated by small particles of powdered and crushed fired ceramics that give the pieces a "speckled" look. The circular production includes test tiles, unsuccessful and broken pieces that are not necessary to the production and would otherwise remain unused in the creation process.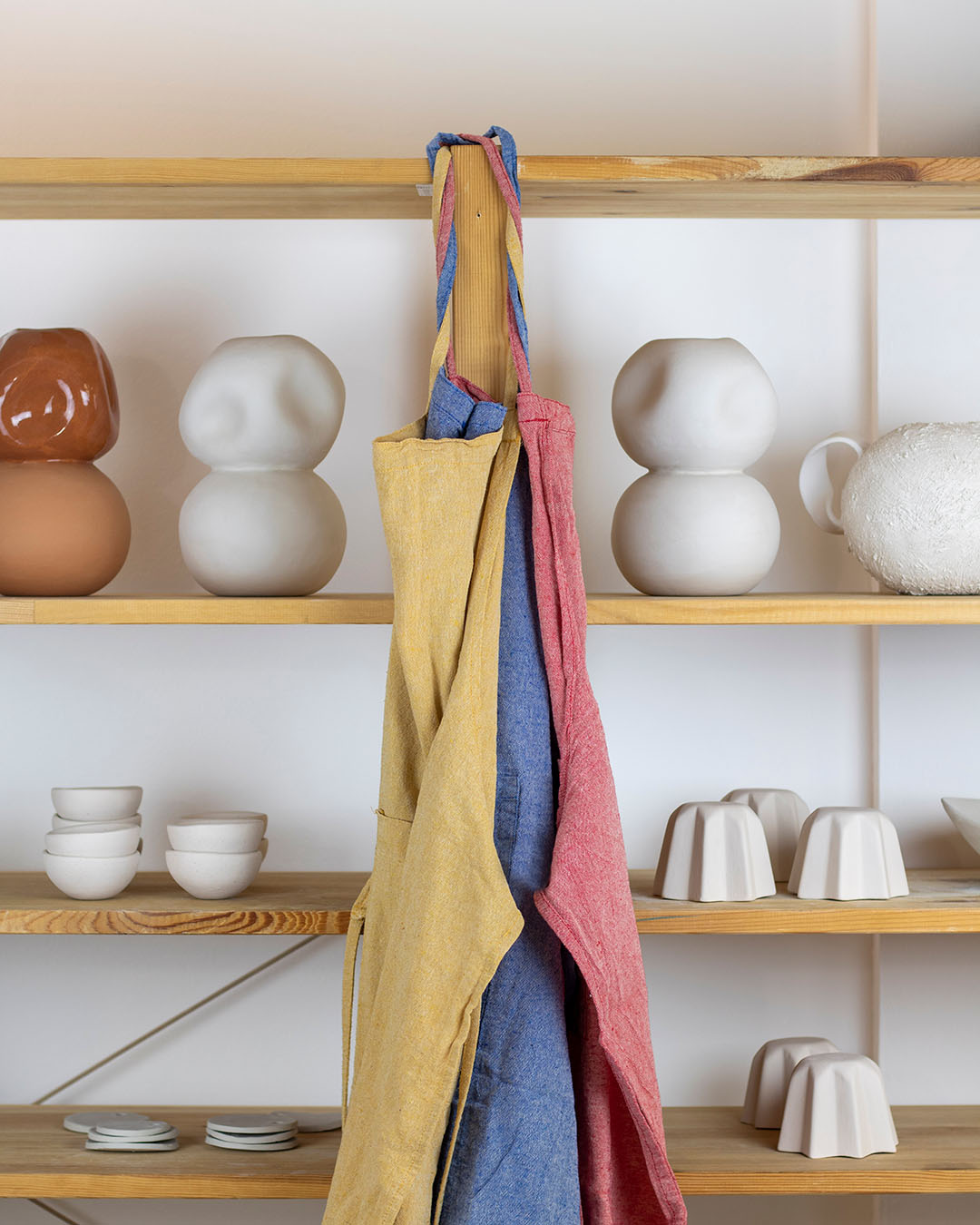 Texture, Color, and Circularity in Claytical
Texture, color, and circularity are the heart in all of the Claytical Ceramics' stories.

Through surface texture clay can be transformed into a new skin that breathes life into an object. The presence of texturized glossy surfaces provides depth and shape to the volumes, while the natural quality of the clay lends itself to showing off multiplied imprints, scratches, and additional layering.

In the brand's stories all trials and errors as well as pieces that do not meet the highest aesthetic standards are reused and upcycled in a completely new type of grogged clay textured with aggregates of different colors and sizes. The mixed materials embrace randomness in artistic ceramic production and are enhanced with contrasts of the glossy and colored surface treatments.
Yes, in case of special request do reach out to TA-DAAN in chat or via e-mail and we'll let you know if we can meet your needs.
All Claytical Ceramics vases are waterproof and washable. The raw parts of the vessels are treated with a sealant to lower the possibilities of water absorption and staining.
Yes, in case of special request do reach out to TA-DAAN in chat or via e-mail and we'll let you know if we can meet your needs.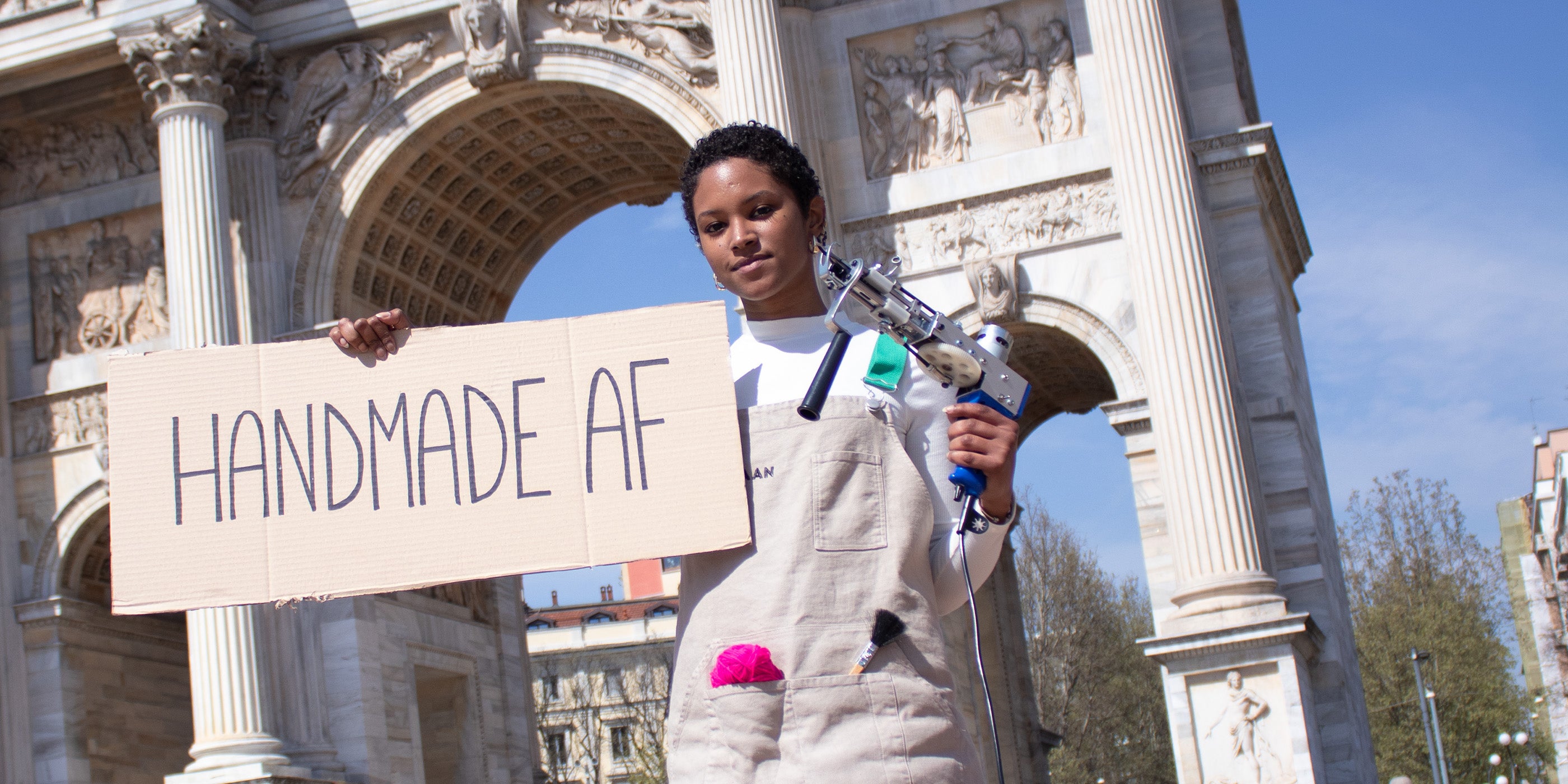 MORE THAN JUST PRODUCTS
An ever growing community
Artisans, designers and creative minds are the protagonists! Do you want to join this amazing community? Reach out to us!