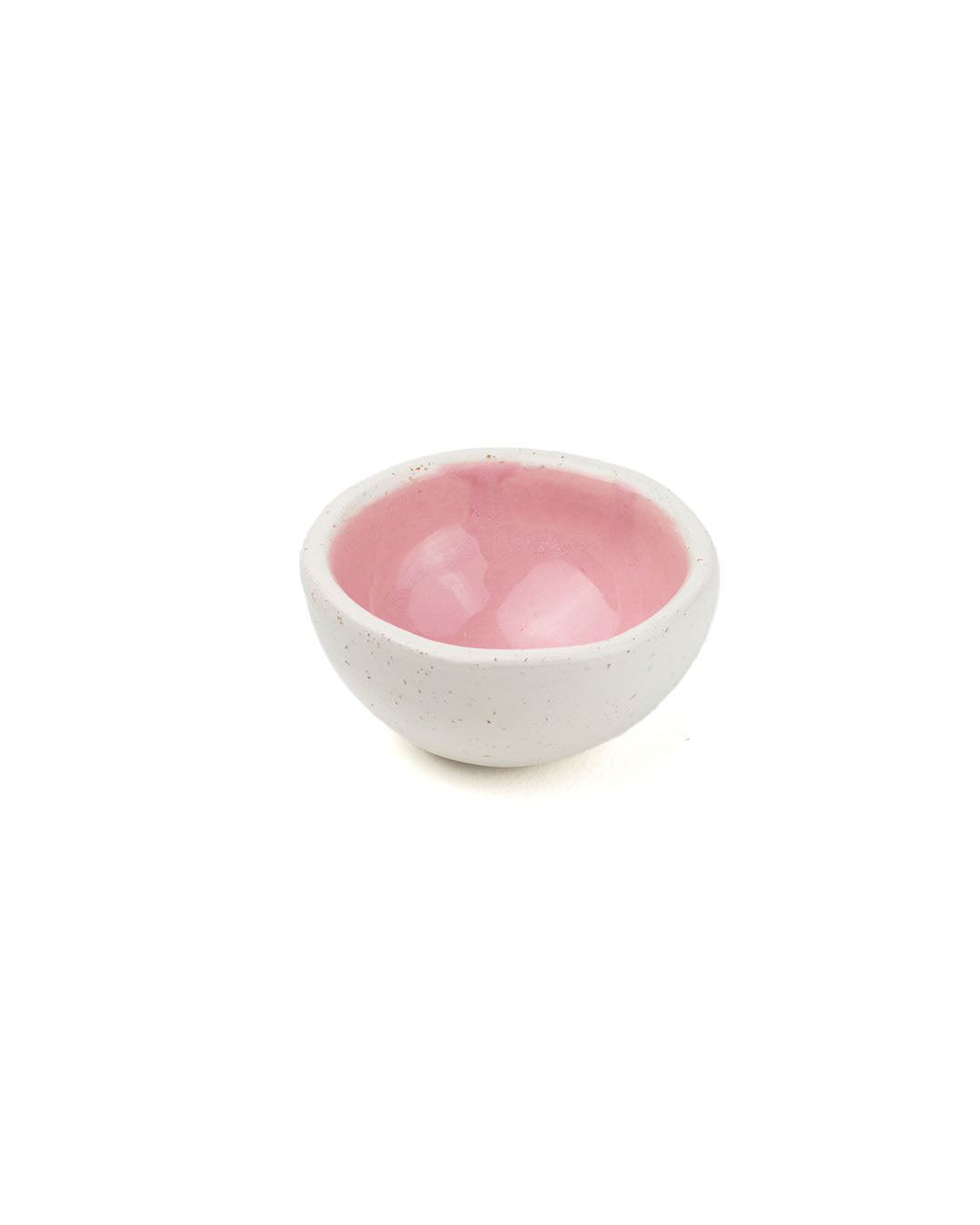 Drops Mini Bowls MIX - Set of 6
Please note: To boost the odds of your goodies arriving by December 25th, we recommend placing orders for in-stock items before December 12th.
Act fast – limited stock available!
Products are shipped between 4 working days (when in stock) and 3 weeks (if made to order).
Drops Mini Bowl is a small and playful bowl designed for modern spaces. It can be used for serving snacks, drinking tea or liquors, as well as keeping your precious jewelry. If you prefer it as a decoration, light a small candle inside it and let the flame play together with the rainbow colours on the inside. Every Drops Mini Bowl is an upcycled product handmade with careful and precise attention to detail. Its bubbly white skin is made of earthenware white clay and filled with inserts of crushed powdered unused ceramics. It is finished with both coloured and glossy transparent glazes.
This set contains on Drops Mini Bowl of each color.
Crafted in Italy
Materials: White earthenware clay
Technique: Slip casting, Hand building
Measurements:
Diameter Ø 7 cm
Height 4 cm
Weight 80 g

Care & Manteinance:
The mini bowl is waterproof and washable. Washing by hand is recommended for this product.
Shipping is FREE IN EUROPE over € 180.
Shipping cost below € 180 varies according to continent, in accordance with the following flat shipping rates:
Belgium, Germany, France, Italy, Portugal and Spain: € 11,99
Rest of Europe: € 15,99
UK & Switzerland: € 19,99 
USA: € 29,99
As a matter of fact, we do want to encourage you to shop local and support artisans from your own Country.
For the rest of the world, unfortunately we do not provide flat shipping rates. However, if you are really in love with TA-DAAN products get in touch with us and we will get back to you as soon as possible. ❤️