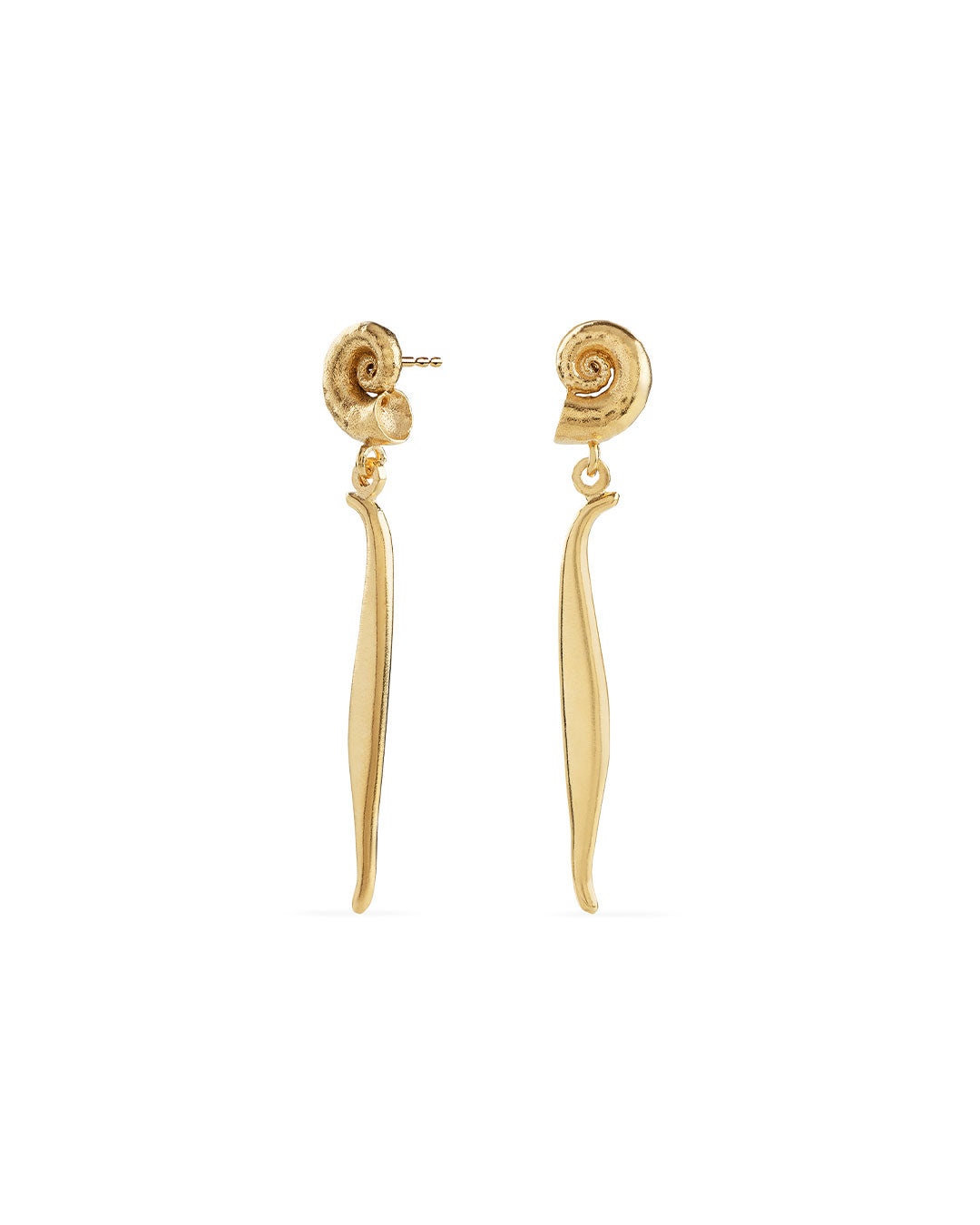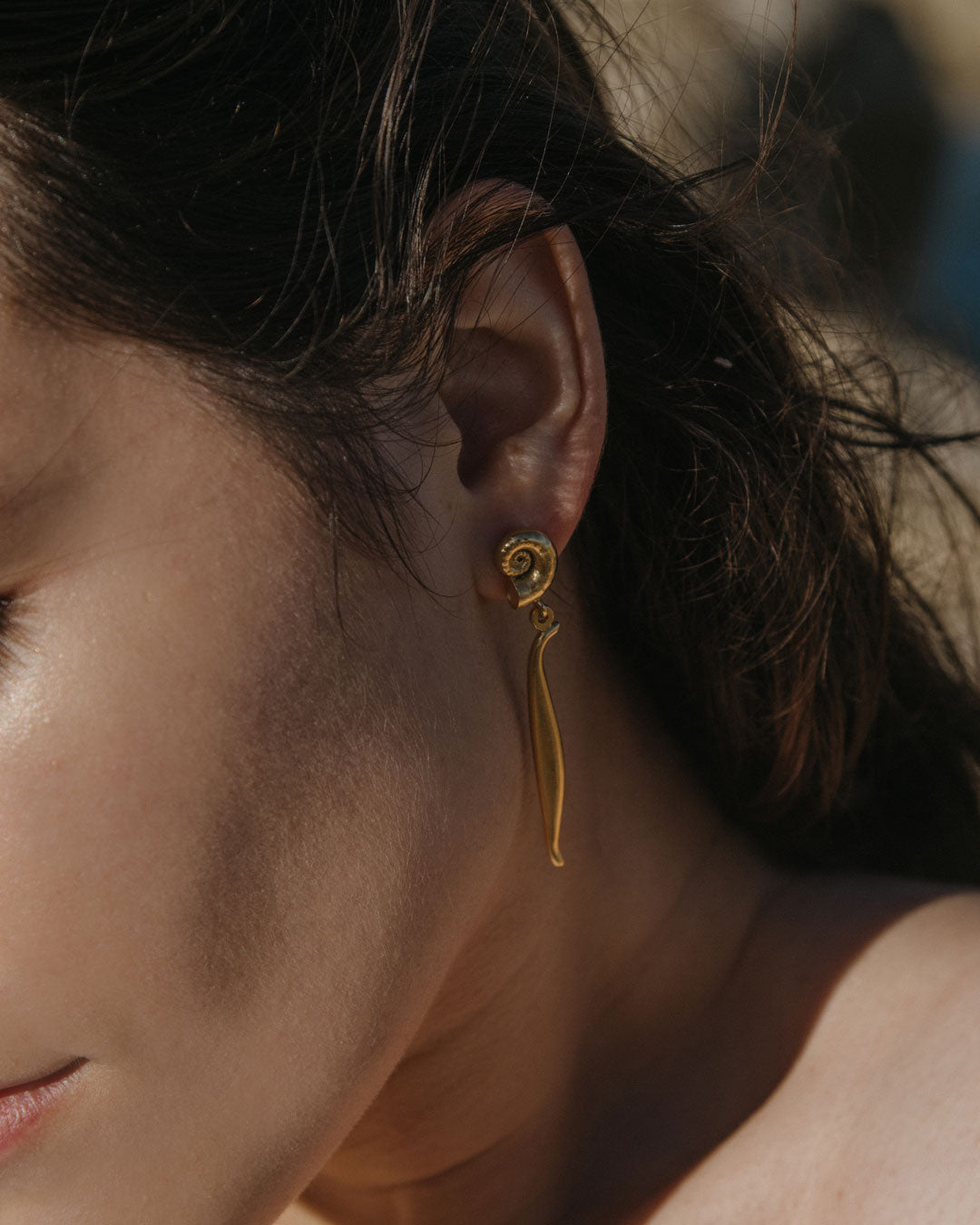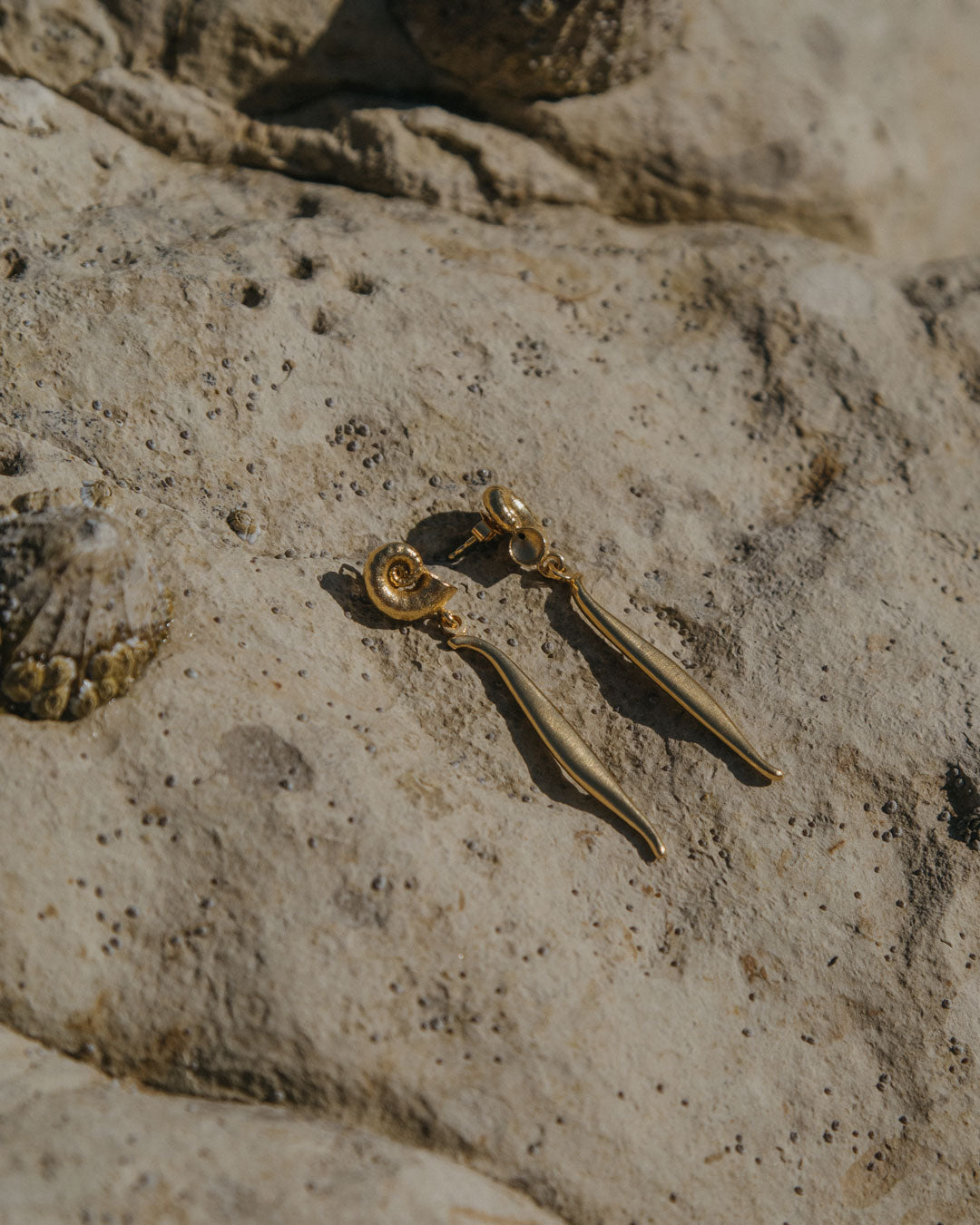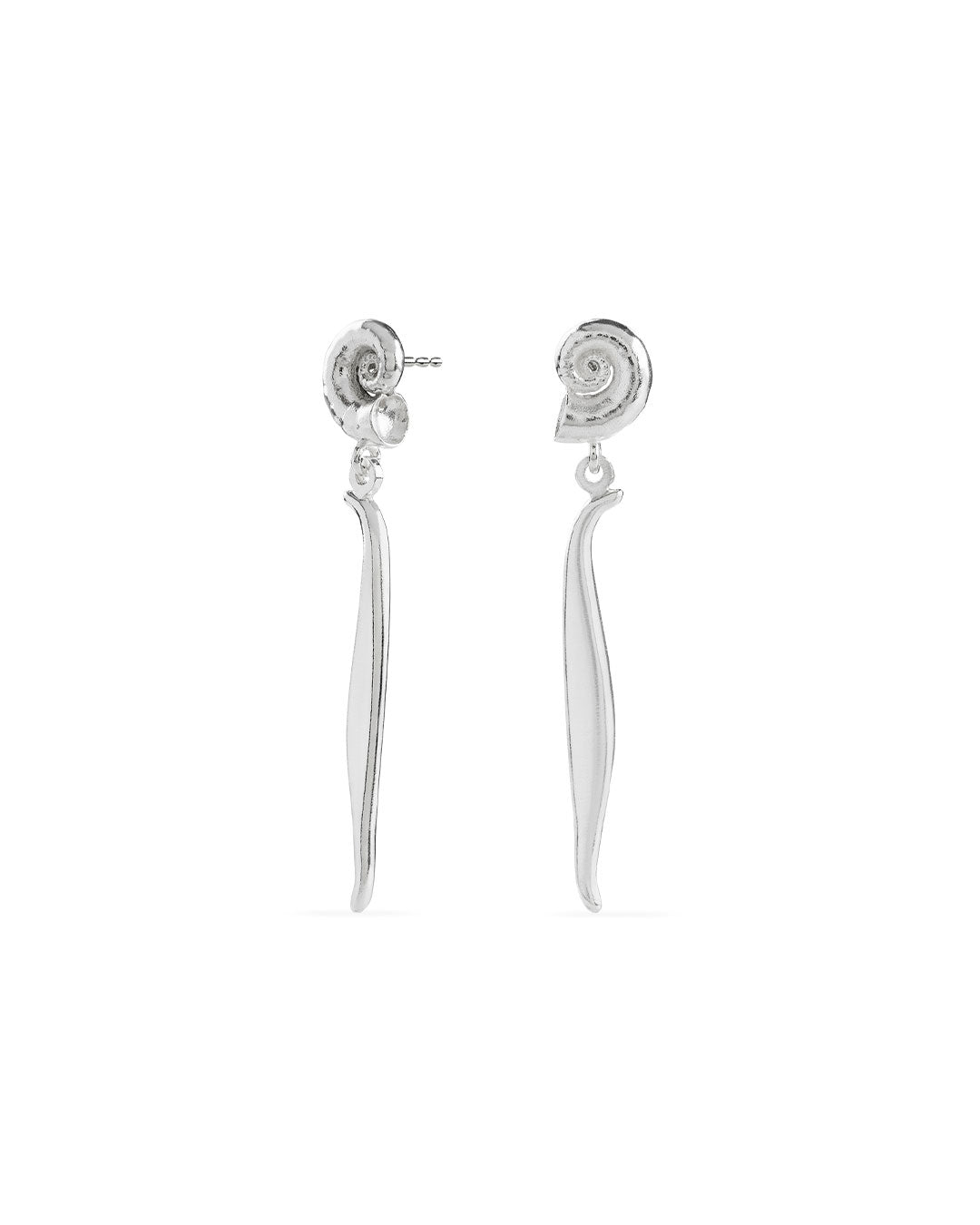 Odara earrings 236
Act fast – limited stock available!
Products are shipped between 4 working days (when in stock) and 2 weeks (if made to order).
These earrings capture the essence of the ocean's vast beauty, invoking a deep connection to the natural world. With every sway and movement, they remind the wearer to embrace the tranquility and serenity found in the rhythmic lull of the tides. The intricate details and unique textures pay homage to the diverse ecosystem found beneath the surface. Wear these earrings as a reminder to cherish and protect our planet's precious aquatic treasures.
Crafted in Portugal
Materials: Silver 925, Gold 24k
Technique: Goldsmithing, organic casting
Measurements:
5.5 cm L
Weight 5.6 g
Care & Manteinance:
- Keep the jewel in individual and closed plastic packages in places without light or humidity.
- Avoid contact with chemical agents, pool or sea water, perfumes and shampoos.
- Whenever cleaning your jewels, use a soft brush, washing with running water and drying well.
- Regularly rectify the locks and springs.
Shipping is FREE IN EUROPE over € 180.
Shipping cost below € 180 varies according to continent, in accordance with the following flat shipping rates:
Belgium, Germany, France, Italy, Portugal and Spain: € 11,99
Rest of Europe: € 15,99
UK & Switzerland: € 19,99 
USA: € 29,99
As a matter of fact, we do want to encourage you to shop local and support artisans from your own Country.
For the rest of the world, unfortunately we do not provide flat shipping rates. However, if you are really in love with TA-DAAN products get in touch with us and we will get back to you as soon as possible. ❤️
Sustainability guarantees