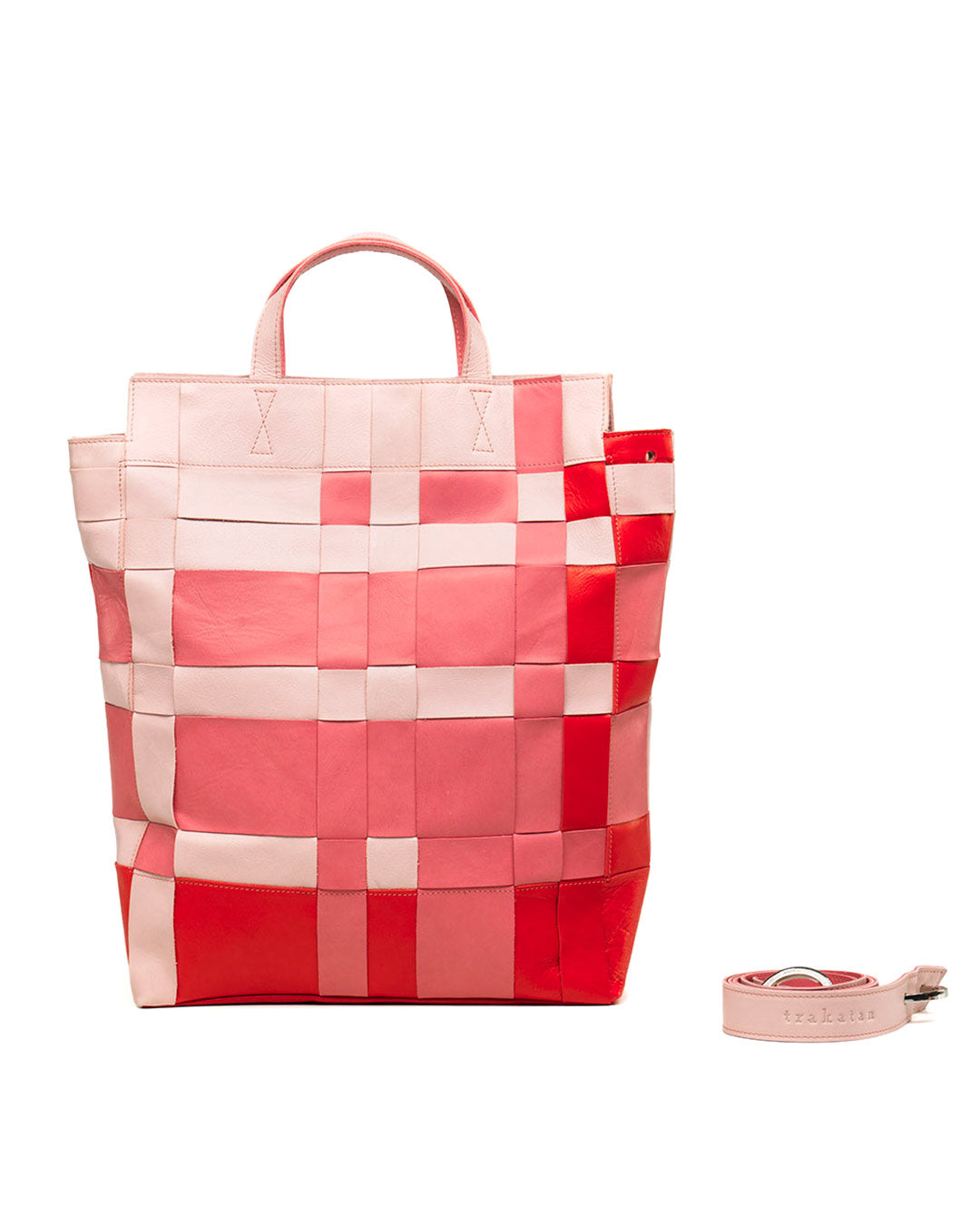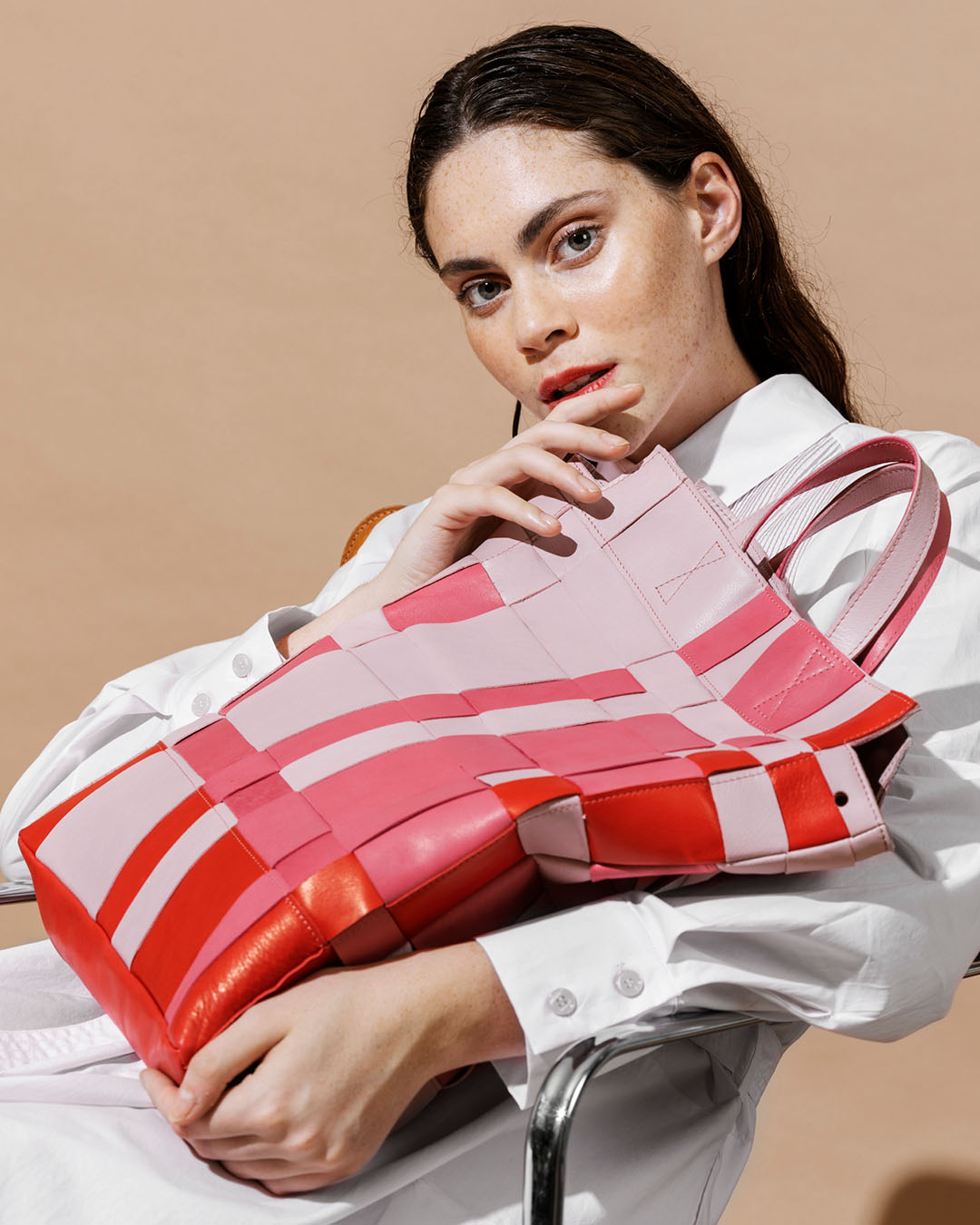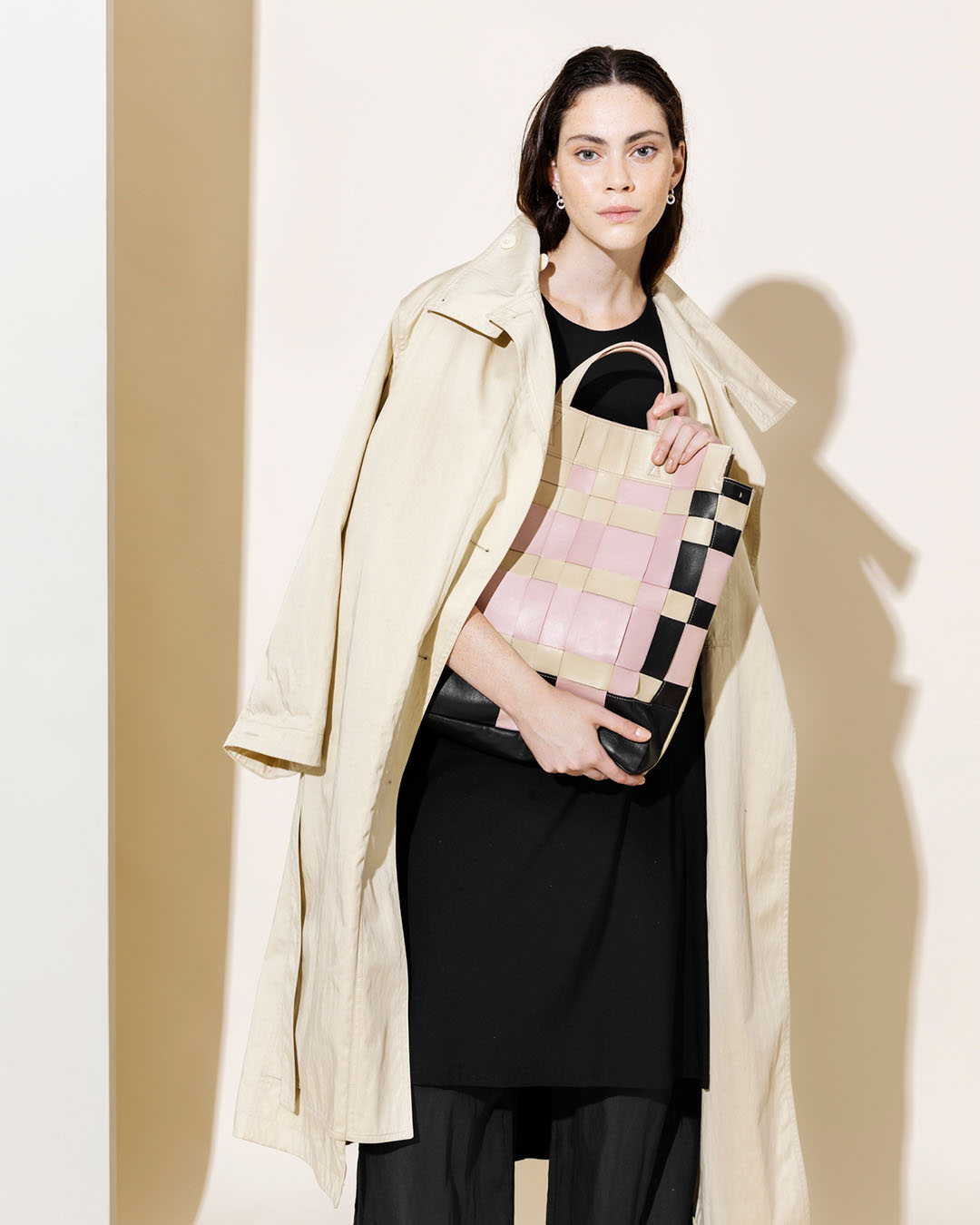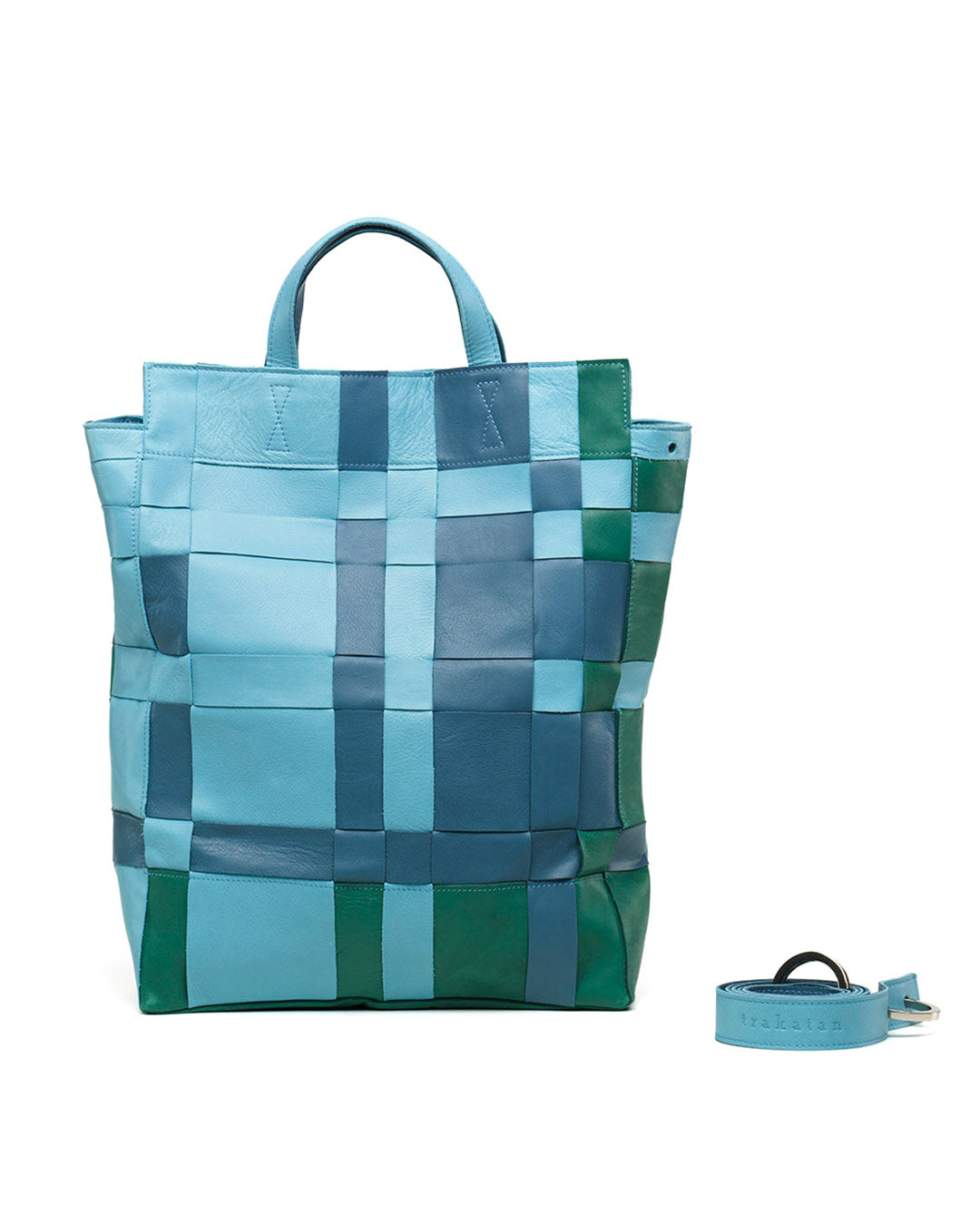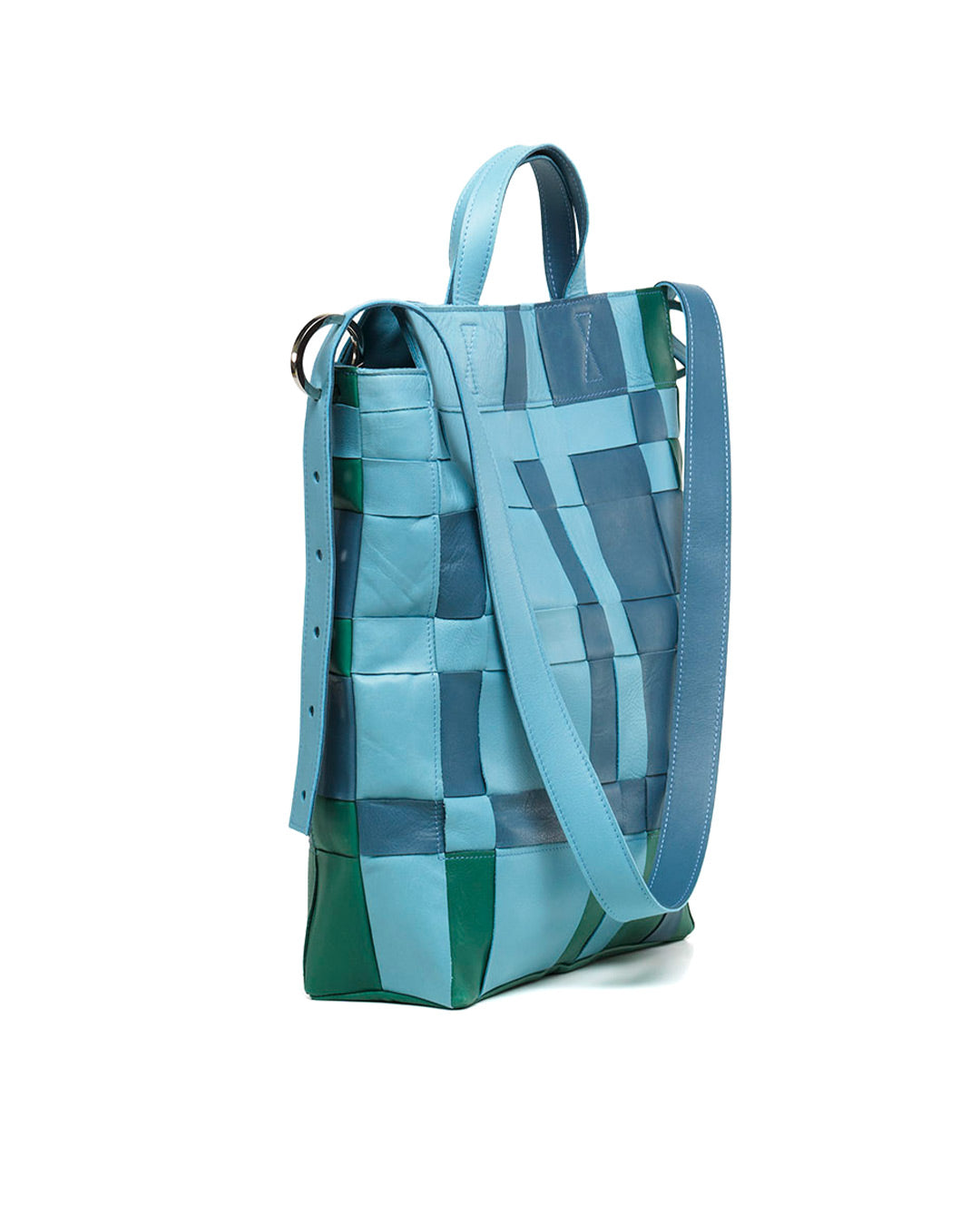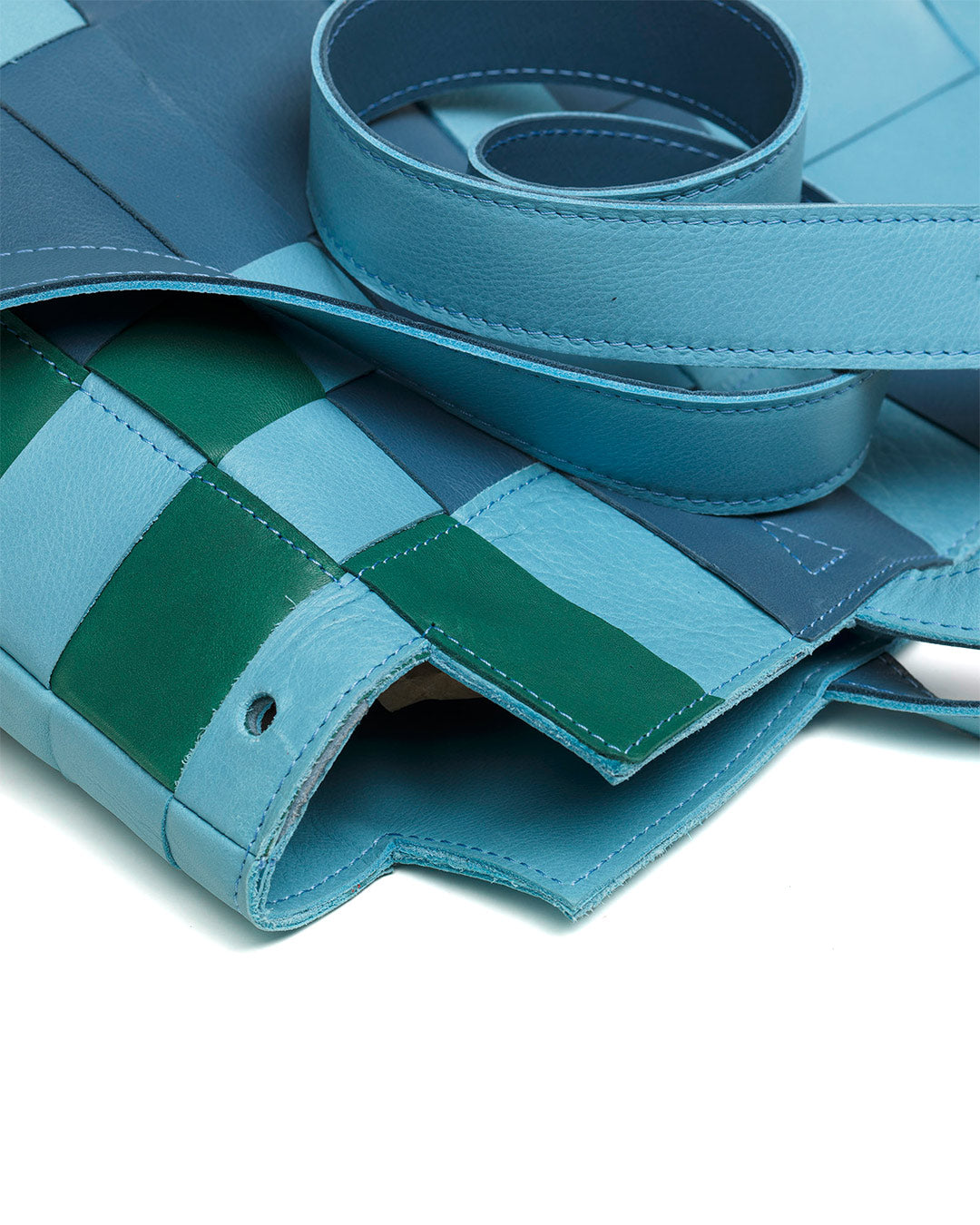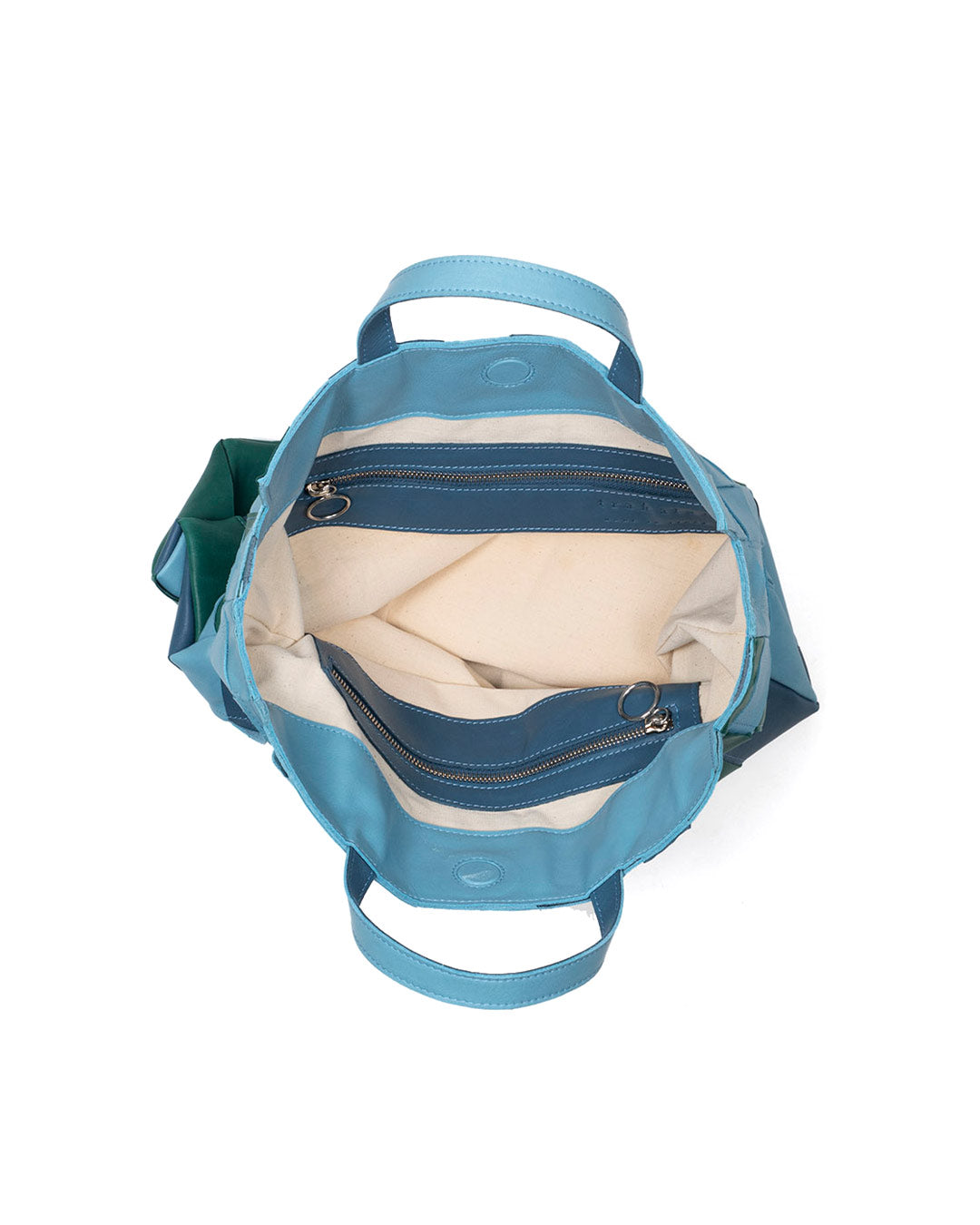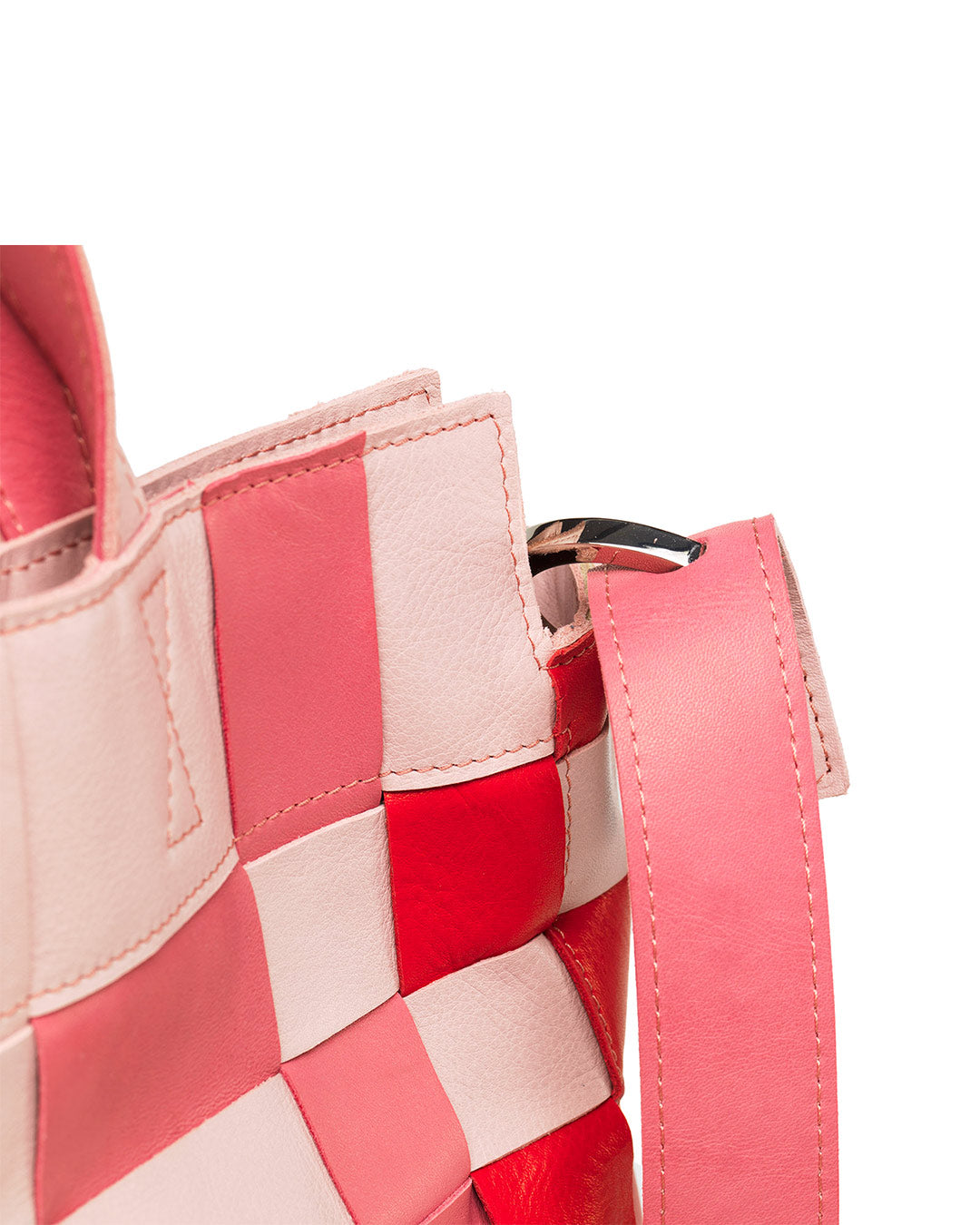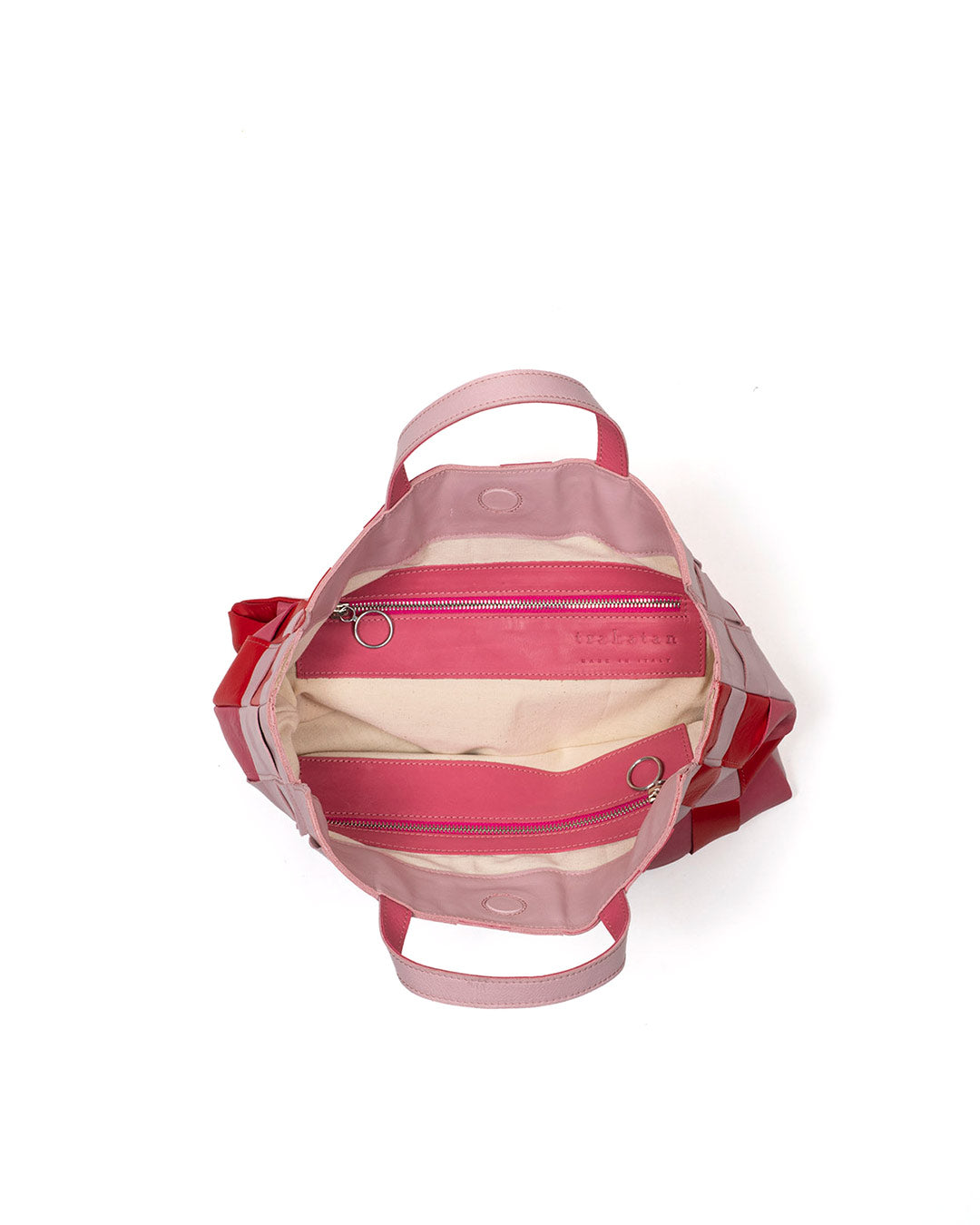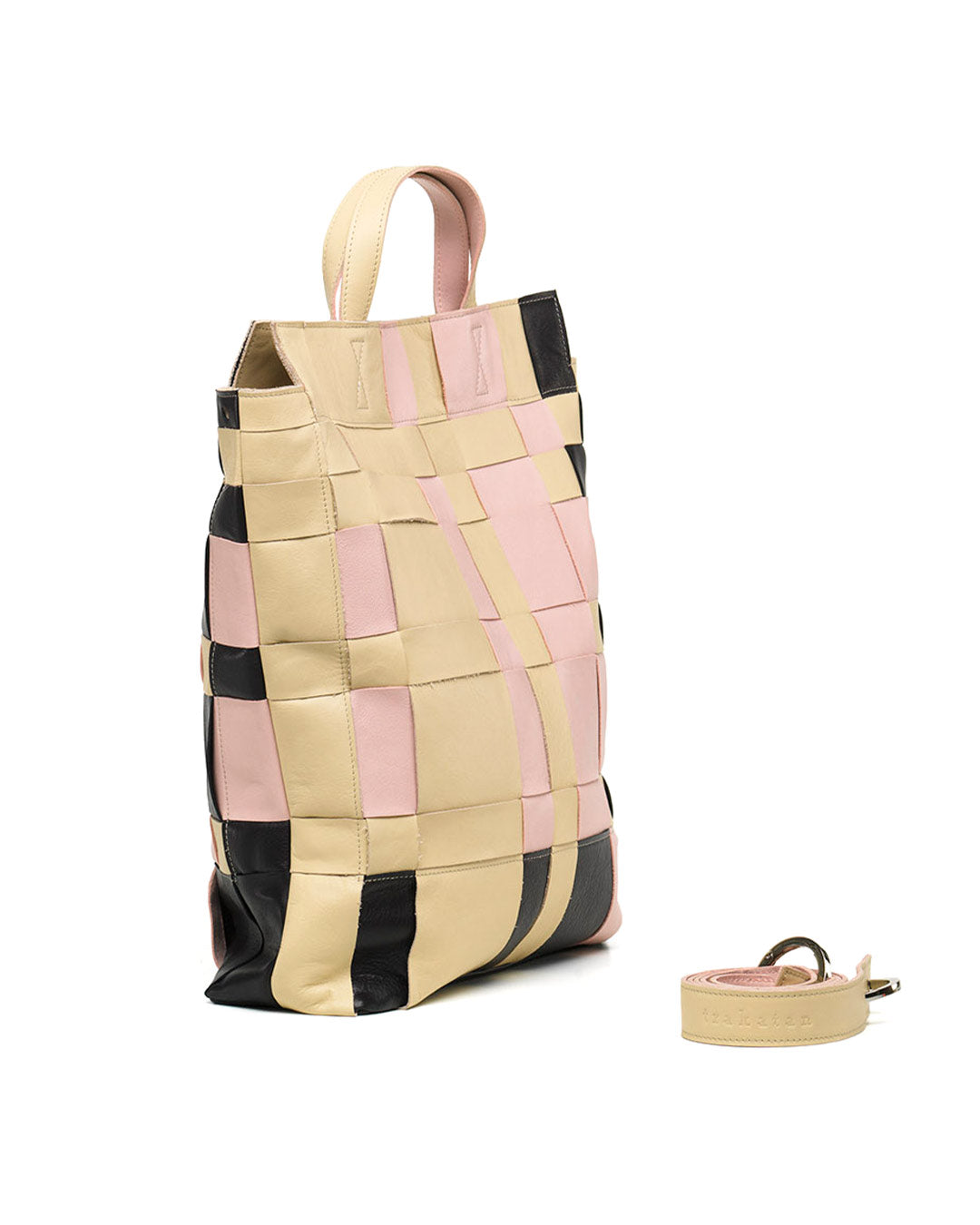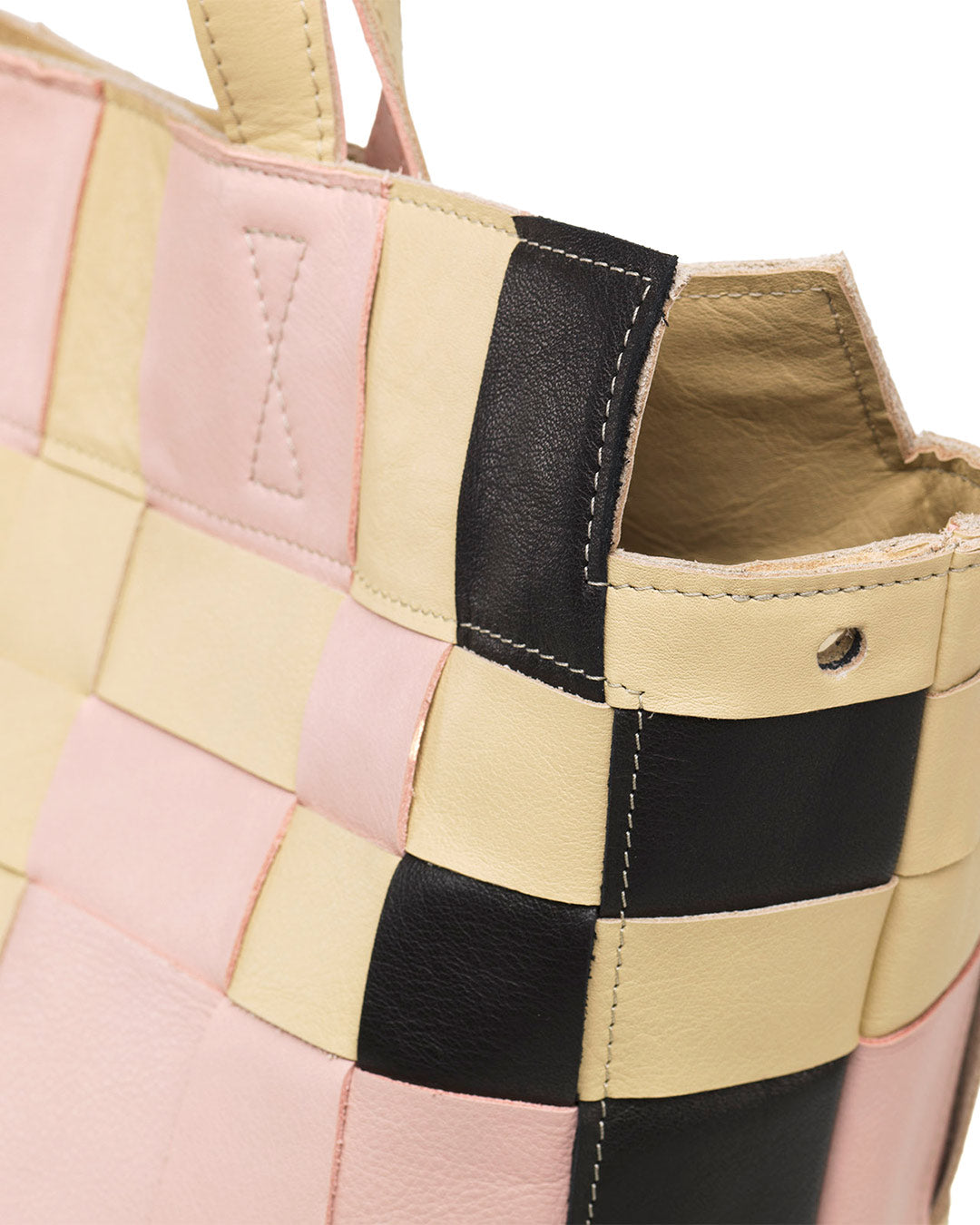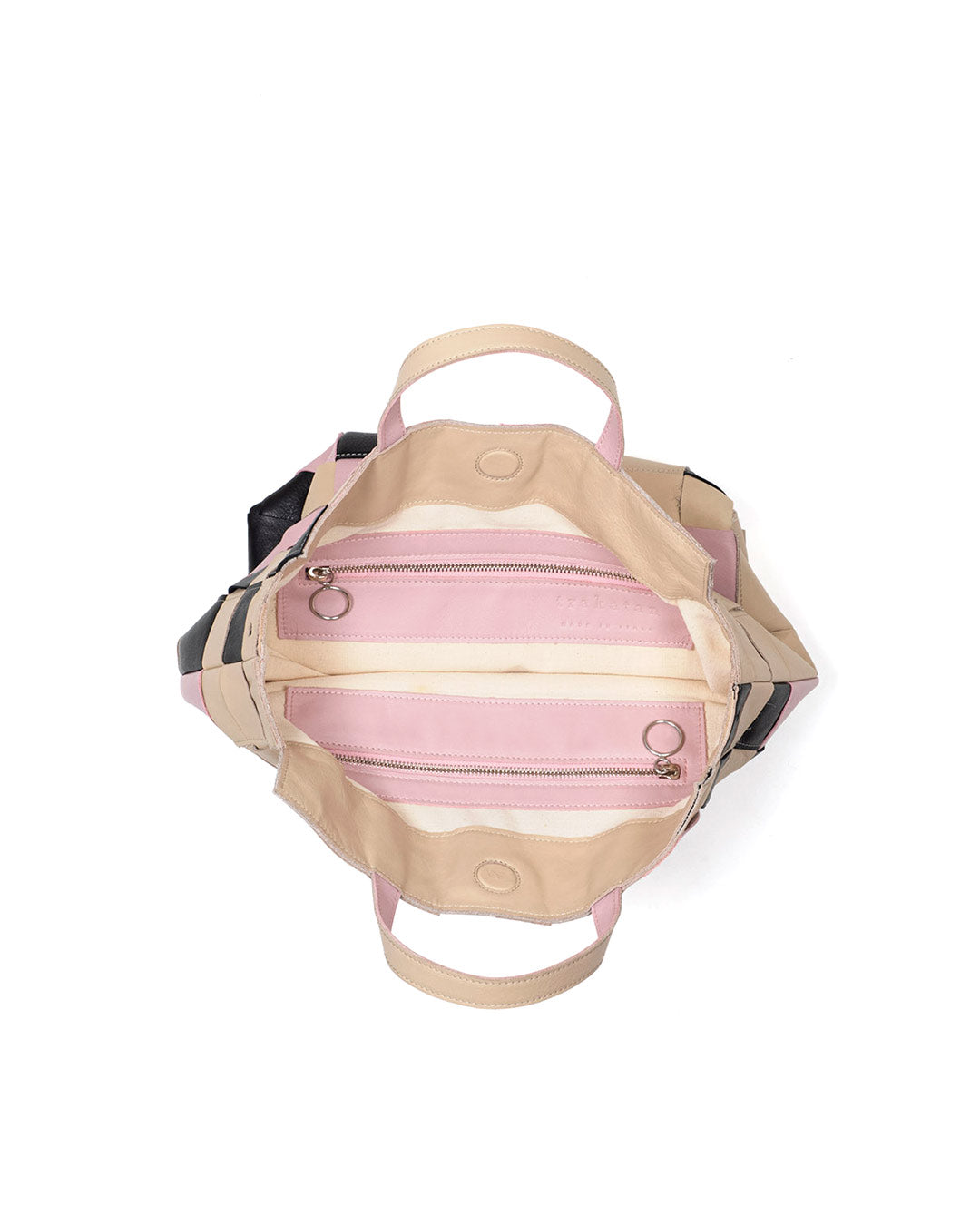 Upcycled Woven Tote Bag
Please note: To boost the odds of your goodies arriving by December 25th, we recommend placing orders for in-stock items before December 12th.
Act fast – limited stock available!
This product is made to order only. Shipping is expected within 3 weeks.
Color:
Pink - Red - Camelia pink
Like an interwoven embrace.
Woven upcycled tote with removable shoulder strap, hand-woven in Italy by trakatan. It is made from recovered leather to maximise our use of material and minimise waste. Interlaced in upcycled leather, for a structure that is solid yet light. Tote bag with squared shape in smooth leather with two handles. Equipped with inner pocket, it features a removable shoulder strap and handy zipped pocket inside.
A new sustainable iteration of our iconic Tote Bag with a luxurious hand feel. We've created a Tote Bag handwoven from excess grained cow leather with an adjustable crossbody strap, silver hardware, and lightweight shape.
Ways to Wear: Crossbody, Shoulder Bag
Crafted in Italy
Materials: Limited-edition Upcylced Woven Tote bags are made of archived calf leather trimmings that are hand-woven to form a new bag. By utilizing this excess material to create something new, we are able to minimize waste for a more sustainable future.
Technique: These leather strips are woven by hand to form distinctive patterns in our favorite color combinations.
Measurements:
38 cm L x 29 x 25 cm H
Weight 0.5 kg
Care & Manteinance:
We recommend occasionally treating this leather with a leather conditioner, which will help keep it hydrated. To prevent the leather from developing marks, we recommend avoiding exposure to abrasive surfaces and always taking care to store the item properly in its dust bag when not in use.

For lighter colors in this material we also recommend avoiding exposure to dark denim or other dark fabrics with loose dye, as the leather could be subject to color transfer or stains.
Shipping is FREE IN EUROPE over € 180.
Shipping cost below € 180 varies according to continent, in accordance with the following flat shipping rates:
Belgium, Germany, France, Italy, Portugal and Spain: € 11,99
Rest of Europe: € 15,99
UK & Switzerland: € 19,99 
USA: € 29,99
As a matter of fact, we do want to encourage you to shop local and support artisans from your own Country.
For the rest of the world, unfortunately we do not provide flat shipping rates. However, if you are really in love with TA-DAAN products get in touch with us and we will get back to you as soon as possible. ❤️
Sustainability guarantees