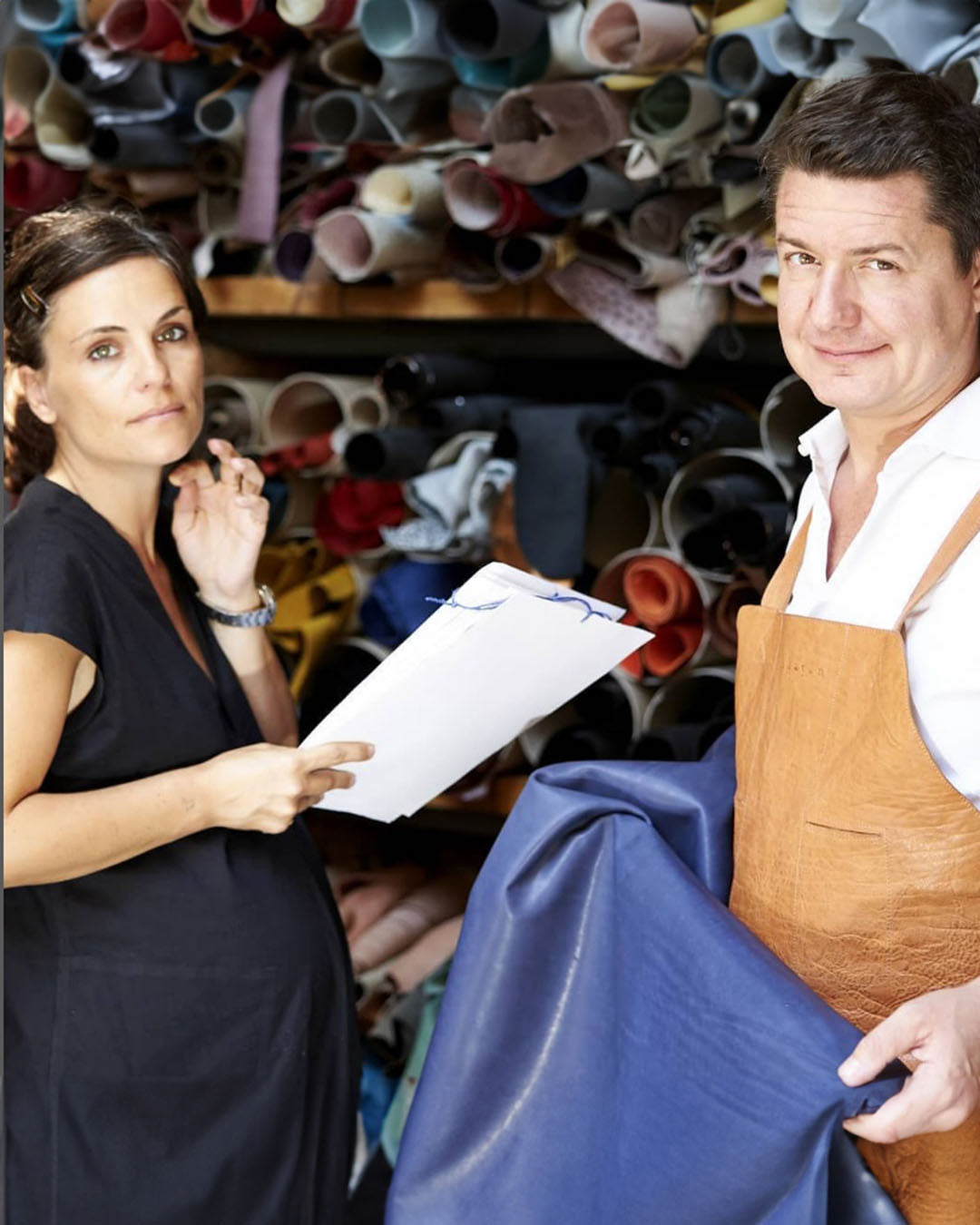 ANDREA BOFFETTA & CARLOTTA SAMPÒ
Trakatan
Turin, ITALY
"Our mission is creating superlative quality, customized leather goods for people who enjoy owning beautiful things."
Born from the passion and creativity of Carlotta Sampò and Andrea Boffetta, Trakatan is a project that brings together tradition and innovation, translating the beauty of craftsmanship into contemporary bag designs.


The brand was formally established in 2012 with the acquisition of a traditional leather workshop in Turin, where all the products still take shape today—from the initial idea and prototype, to assembling and stitching, all Trakatan's bags are crafted by expert hands through controlled production processes.

The brand aims at a more sustainable and ethical approach when selecting raw materials, preferring vegetable-tanned or vegetable-finished leather from animals sourced as a by-product of the food industry, and keeping the waste to minimum optimizing the use of their fabrics and upcycled materials. Trakatan's line includes a variety of unique bags with different shapes, colors, and textures, harmoniously combined to create pieces destined to last.
more about Trakatan
Value in the details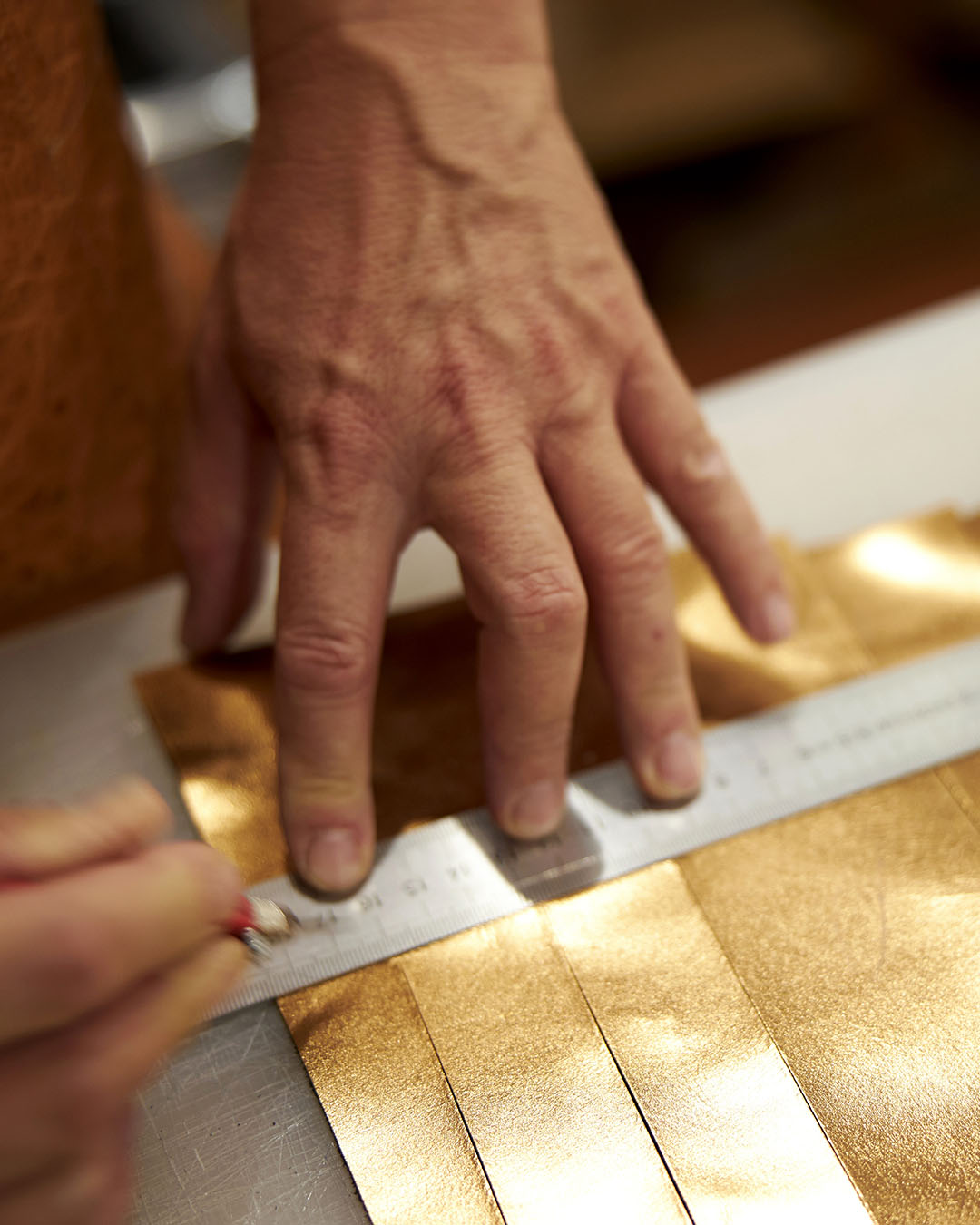 Crafting Tradition and Innovation
Trakatan produces innovation within tradition, merging past and future, and they keep on searching for innovative techniques through the reinterpretation of the old ones.

Their home is their workshop in Turin. This is where all their products take shape. Idea, design, prototype, pattern, cutting, skiving, gluing, assembly, stitching, checking… finished bag.

The beauty of craftsmanship, infused with contemporary style. A little workshop that tells its story every day, translating its philosophy into objects of timeless appeal.

Tradition and innovation, equilibrium and asymmetry come together in every piece.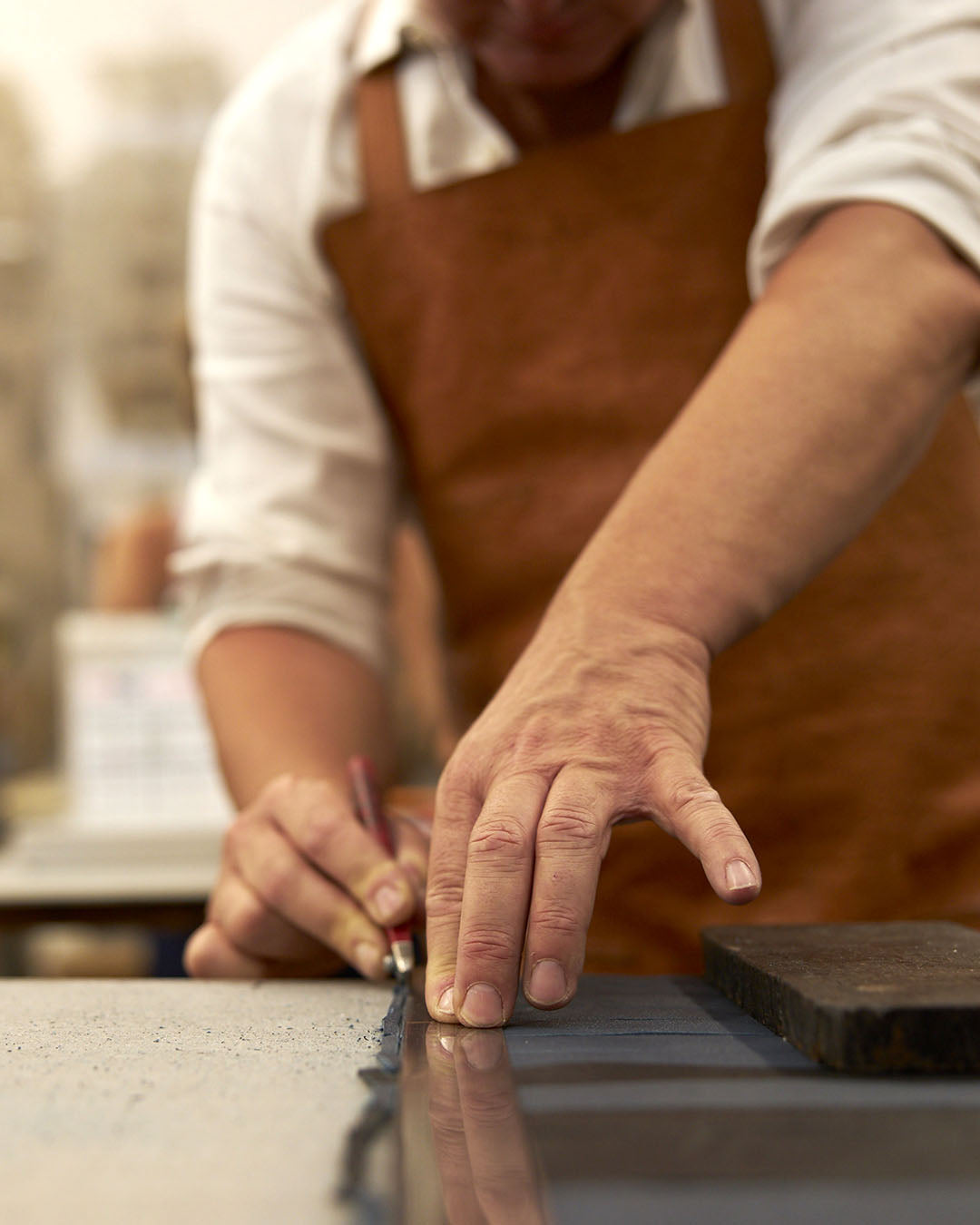 Timeless Materials and Eco-Friendly Practices
Their products are made of materials that age beautifully and look better and more appealing the more they're used. Leather is a natural and timeless material, recycled from food industry waste. Many features of natural leather make it superior to other products, including durability, comfort, beauty, suppleness, and resilience.

Some of their leathers are vegetable-tanned, which ensures minimal environmental impact.

They also pay the utmost attention to production waste, which they reuse for upcycled items produced in limited edition.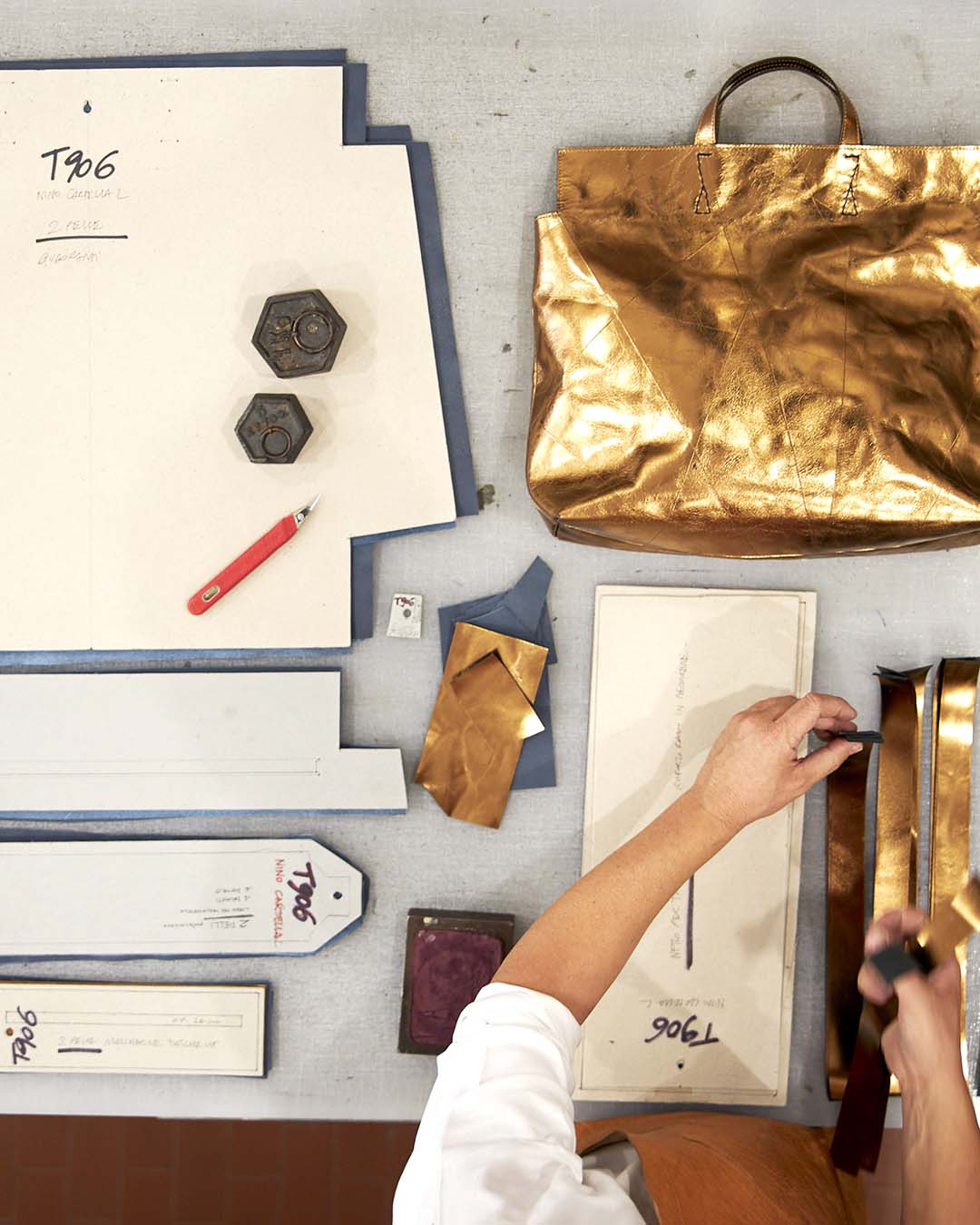 Sustainable Craftsmanship and Artistic Inspiration
They make durable items because they believe in producing less but better. With commitment, care, and a focus on details, they pursue high-quality Made in Italy products that they also promote by supporting local communities and the development of the territories in which they operate. They care about the happiness of the people who work with them.
Thinking globally and acting locally is the spirit that drives their actions in the creative and production phase. They choose products that are easy to maintain and repair. Colors are their passion, nature is their guide, and art is their inspiration. Craftsmanship is their foundation. They love to travel and explore cities, surrounded by people, streets, and the diversity of cultures.
All of these inspirations lead them to design simple collections for everyday use that are also unique, with top quality and high precision down to the smallest detail.
For almost as long as Trakatan bags have been around, we've been extending their lives with a range of repair services. It doesn't only make them more beautiful. It's more sustainable too, and therefore better in general. Do not hesitate to contact us through TA-DAAN to find out how we repair, restore, refresh stuff and what you can do with your damaged trakatan product.
Yes, in case of special request do reach out to TA-DAAN in chat or via e-mail and we'll let you know if we can meet your needs. The Atelier gives you the opportunity to create your dream accessory. Choose the option that best suits your needs. Add a personal touch to your product by branding on letters or numbers. TA-DAAN and Trakatan offer this service to all those who want to customize the bag with initials, names, words or numbers. It's also a fantastic way of making a gift even more special.
If the monthly stock is finished then the product is to be crafted. This is why we'd recommend allowing 2 weeks, as we are an artisanal workshop, we need our time to produce it and supply the materials. We don't over-produce stock, in order to reduce overproduction and waste for a more sustainable production.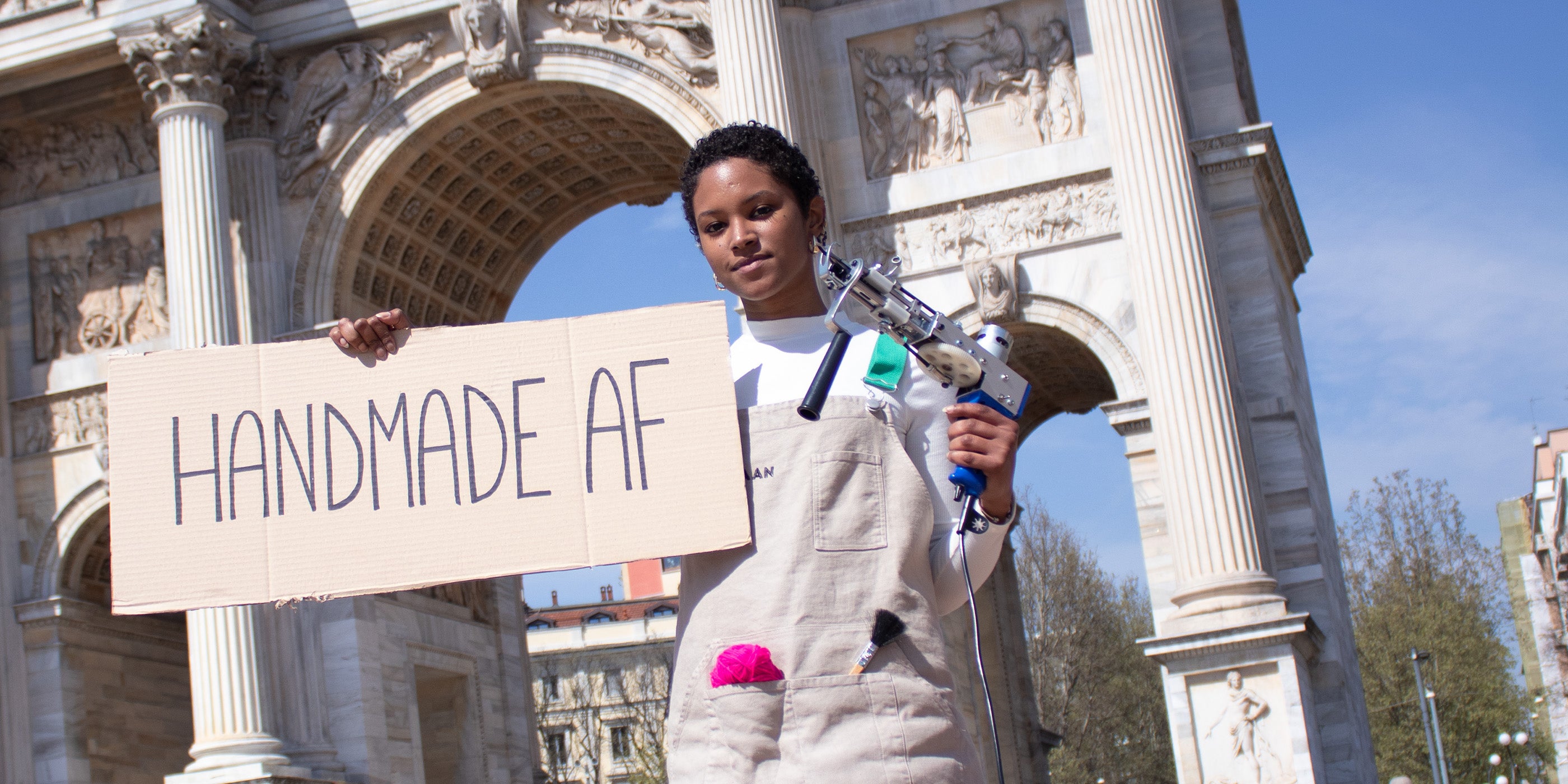 MORE THAN JUST PRODUCTS
An ever growing community
Artisans, designers and creative minds are the protagonists! Do you want to join this amazing community? Reach out to us!