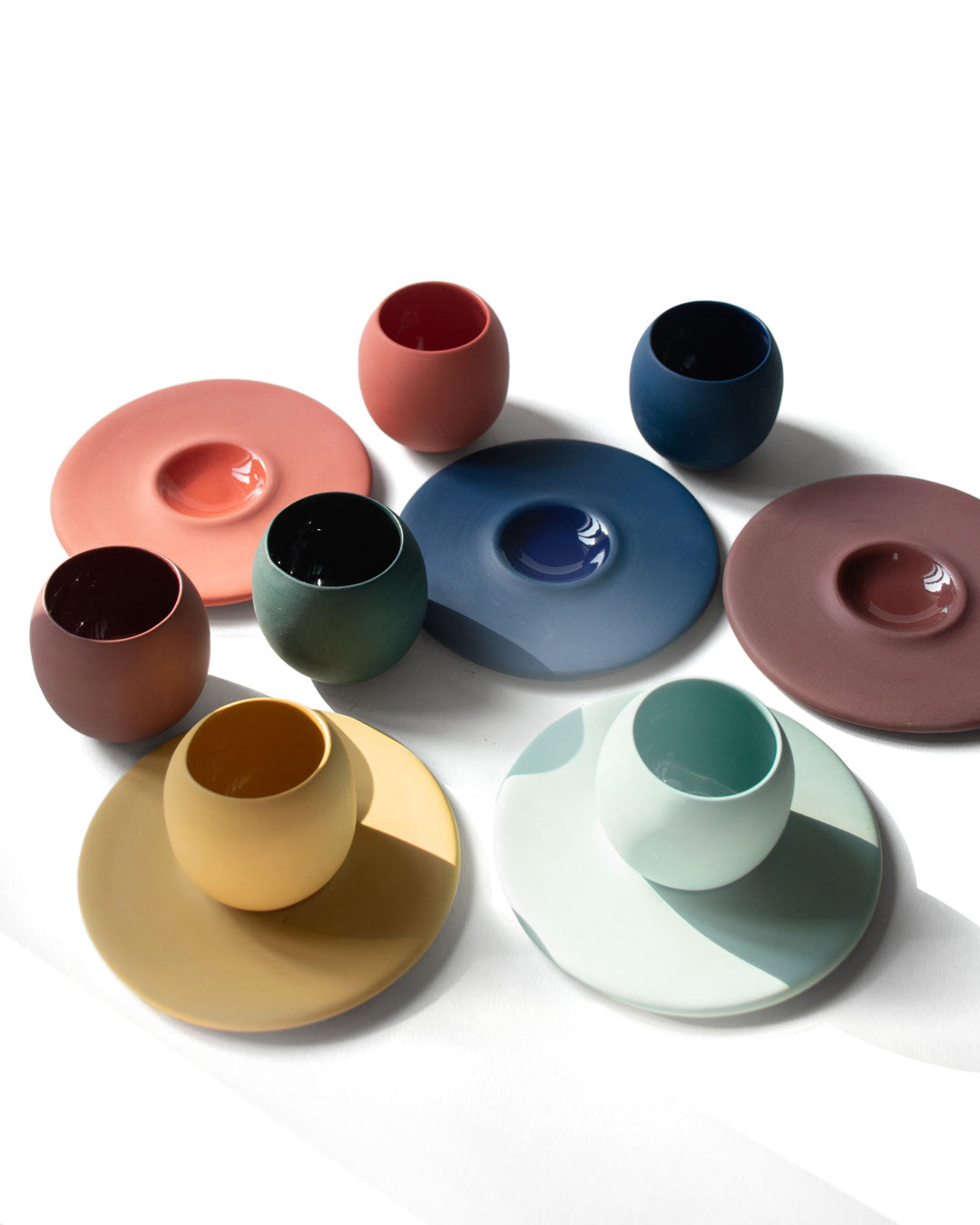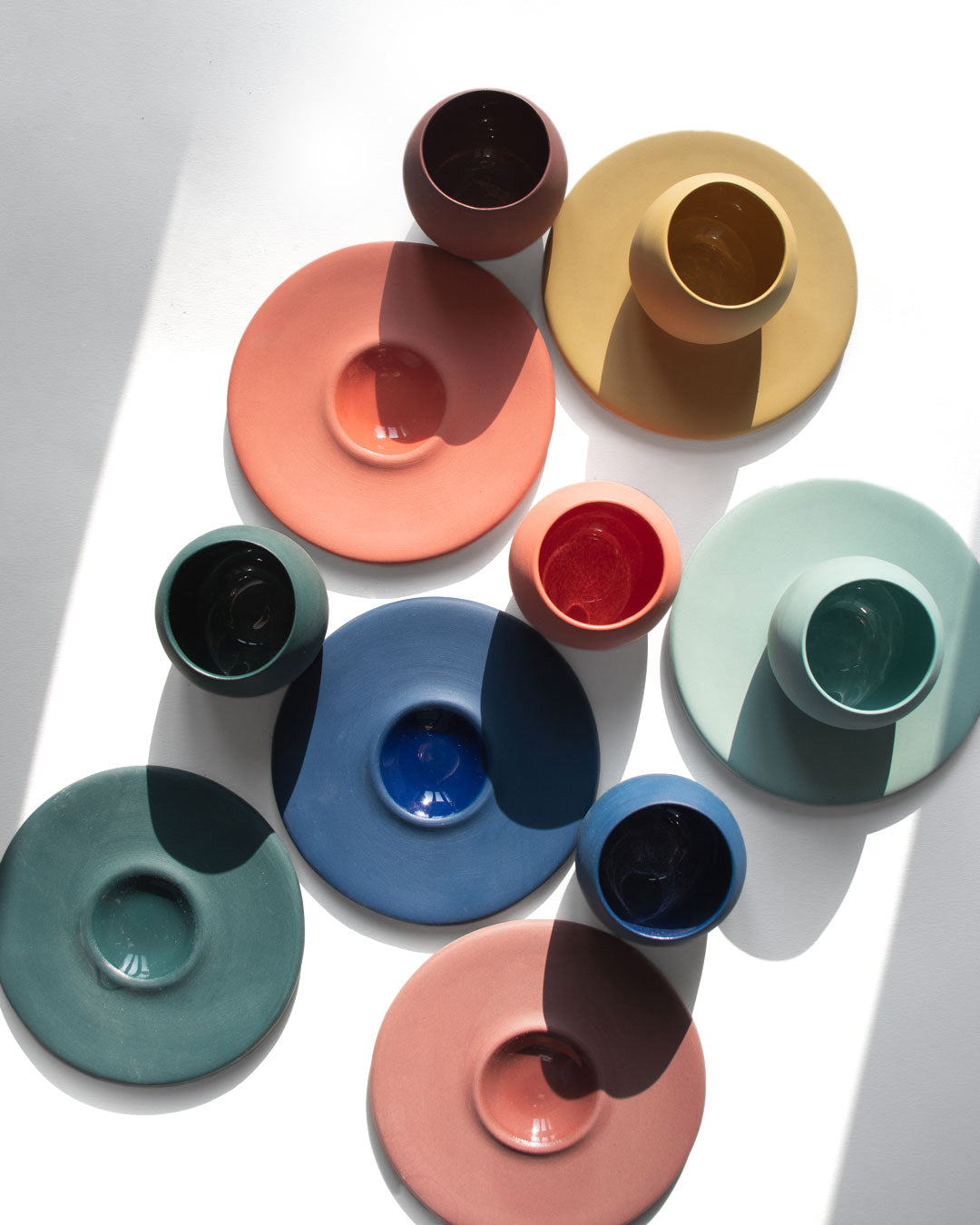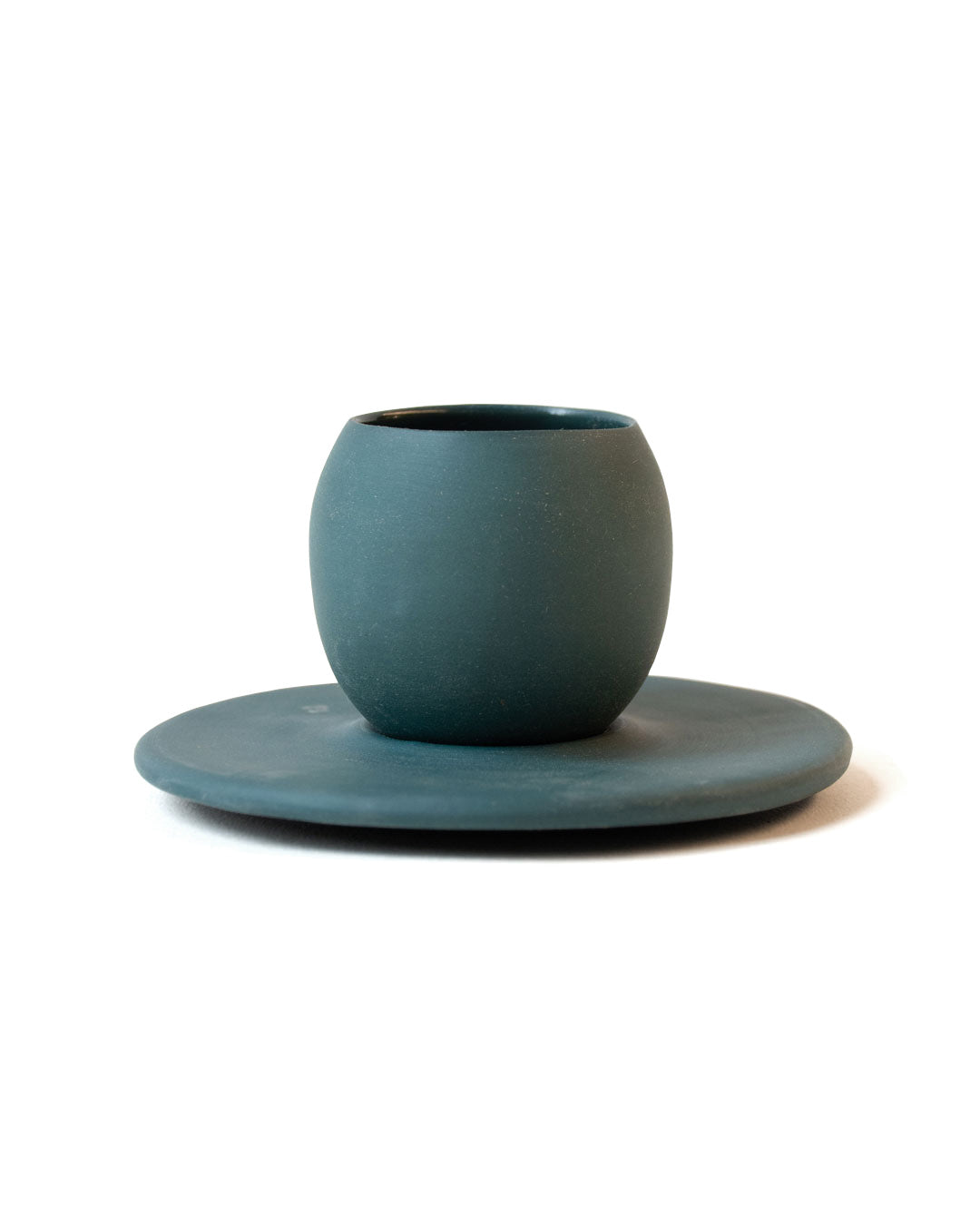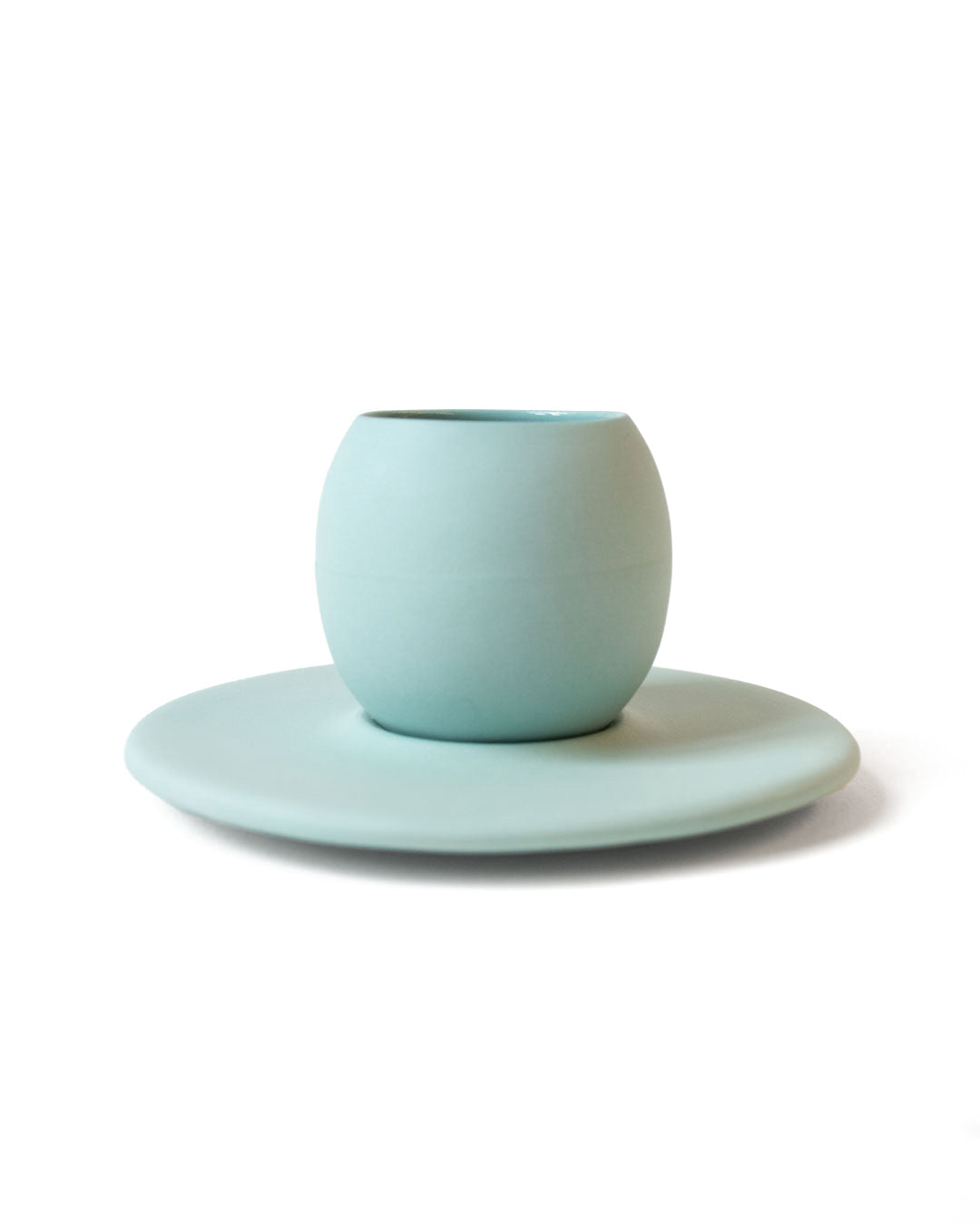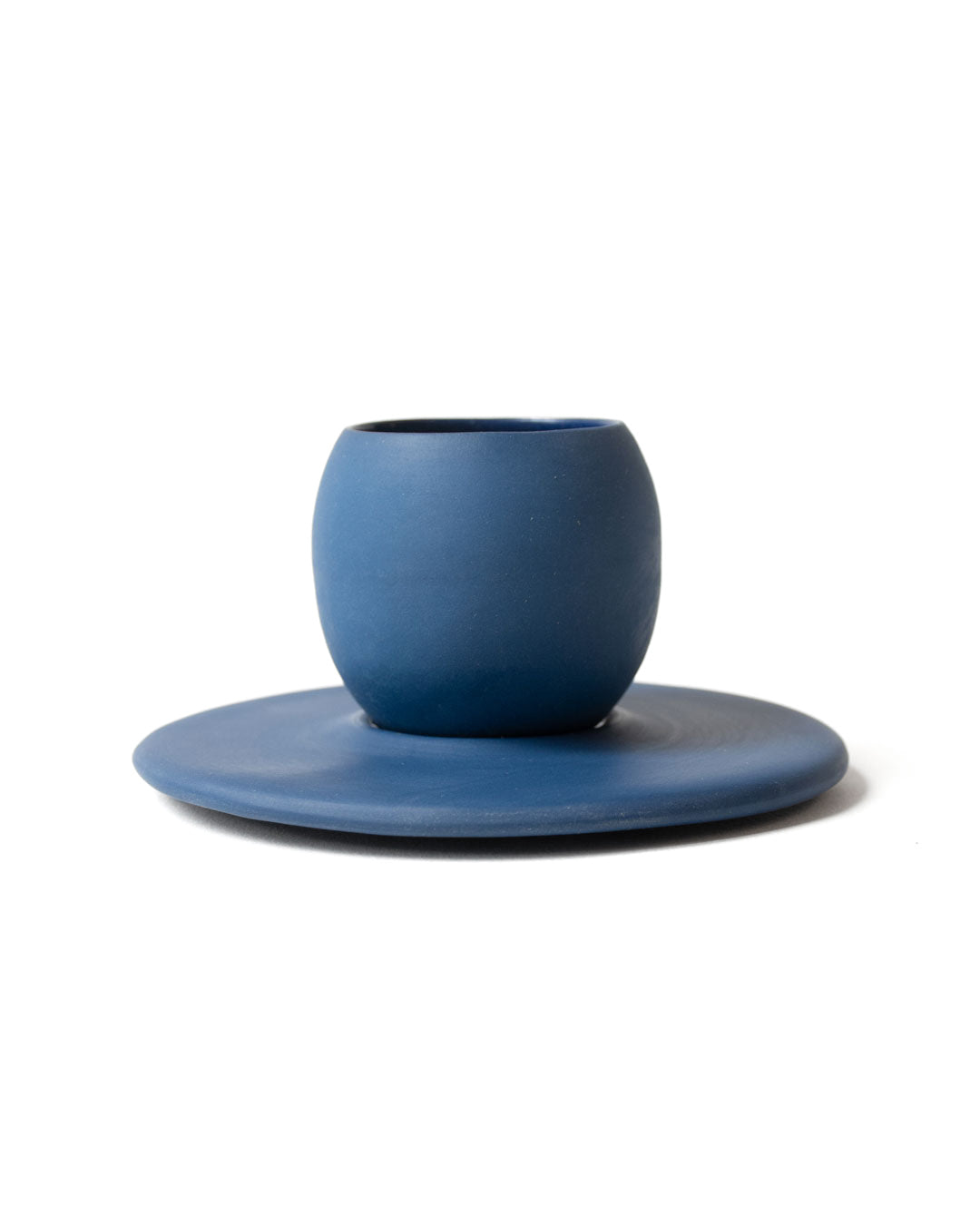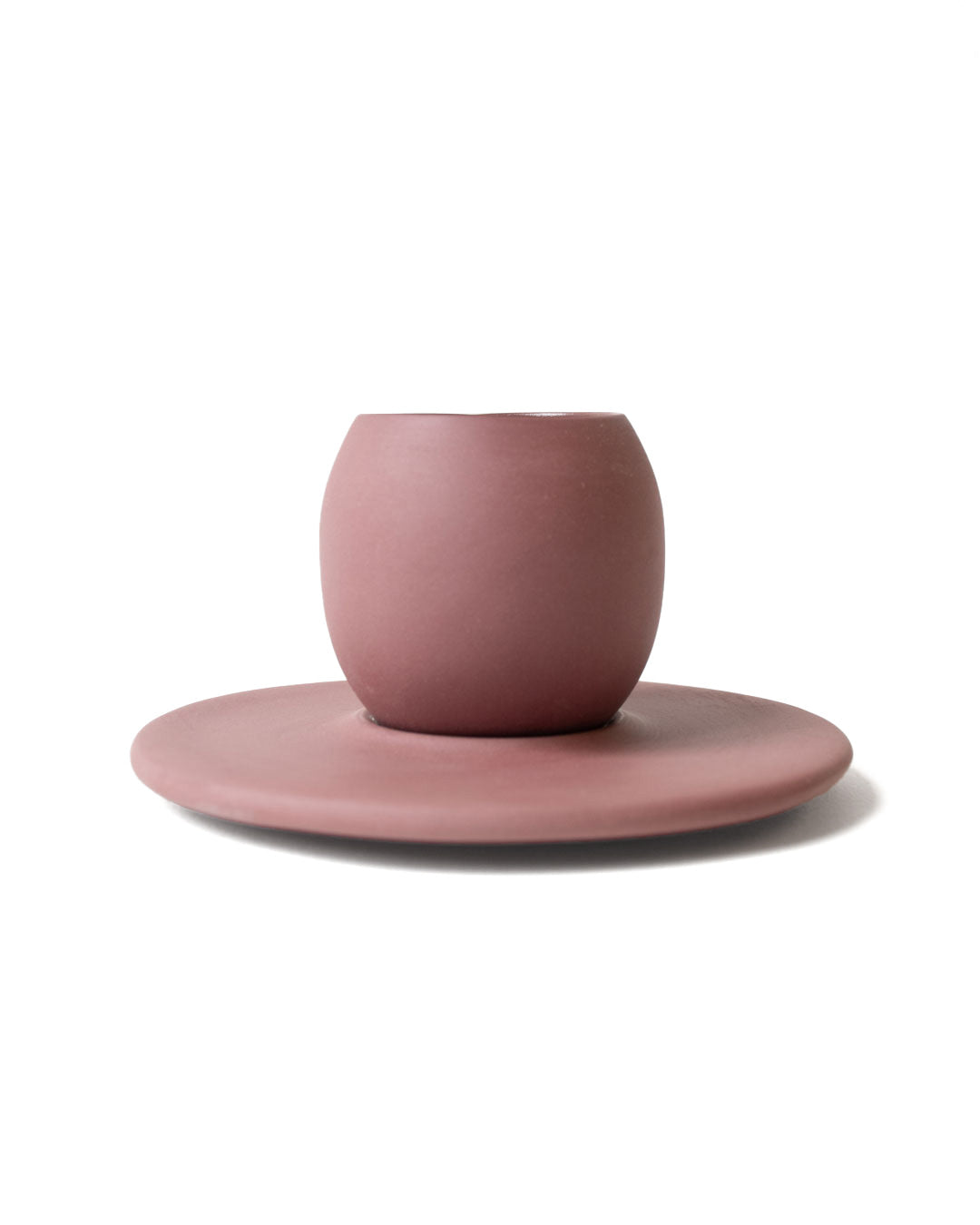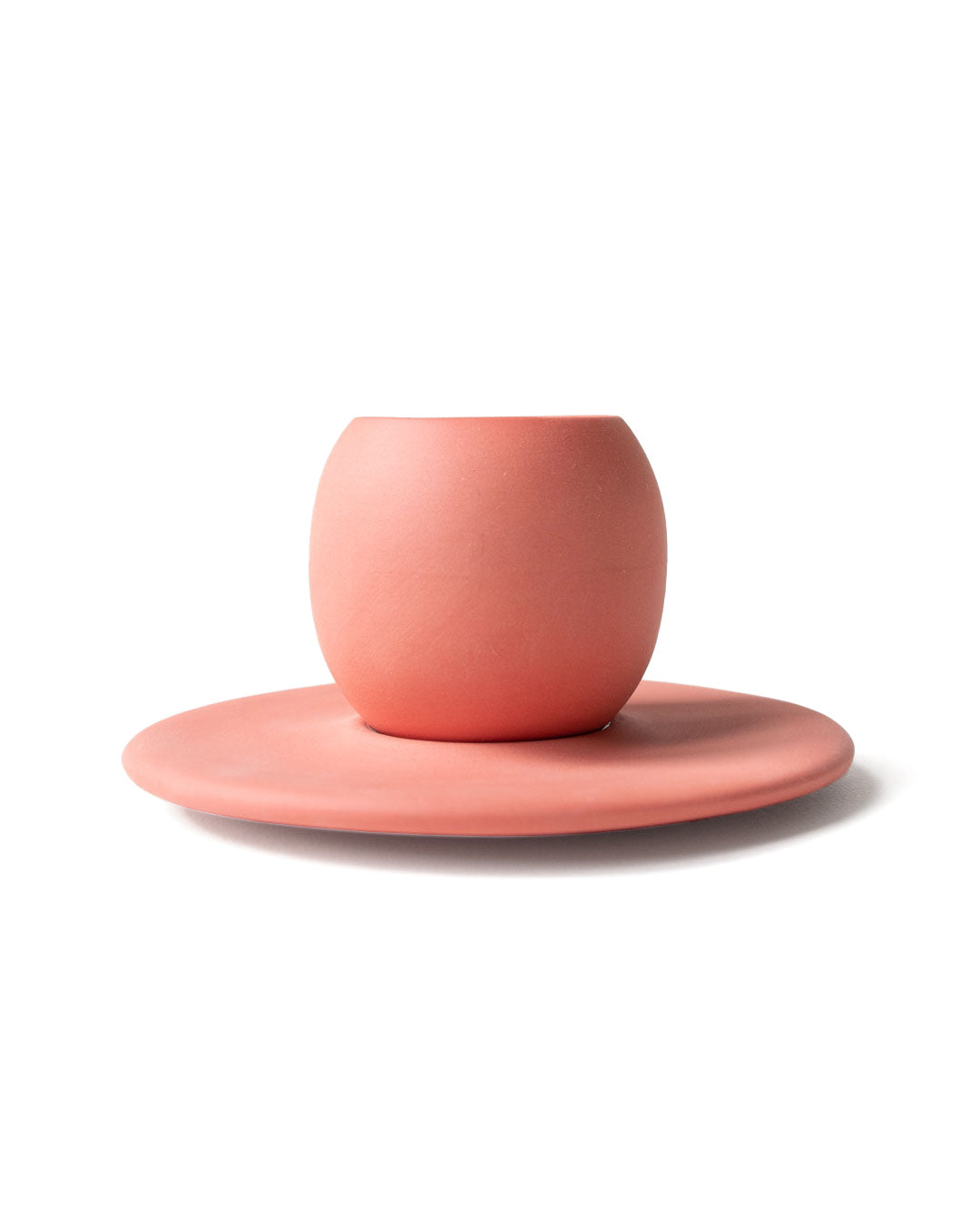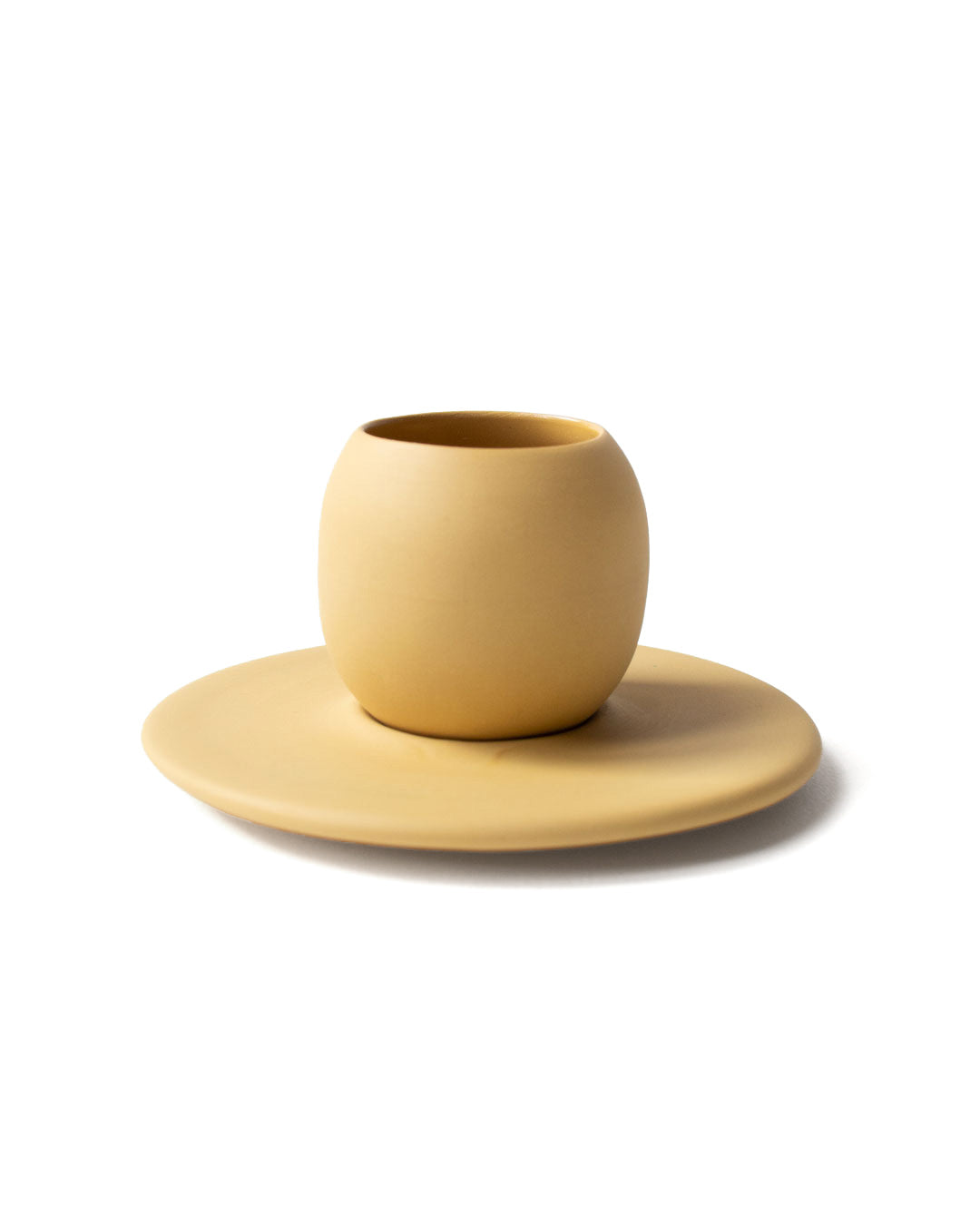 Cup & Saucer Mixed - Set of 6
Made to order. This product will be crafted just for you ❤️
Products are shipped between 4 working days (when in stock) and 2 weeks (if made to order).
Cup & Saucer Mixed Set of 6, allows you to taste all the colors in Duarte's collection. A colorful combination that can elevate shared sensations during your breaks with friends or family.

Included in this set: 
1 x Bordeaux Cup & Saucer Set
1 x Blue Cup & Saucer Set
1 x Salmon Cup & Saucer Set
1 x Mint Cup & Saucer Set
1 x Petroleum Cup & Saucer Set
1 x Yellow Cup & Saucer Set
 All products are handmade and therefore they could have small imperfections or look slightly different from the photo on the website.

Crafted in Portugal
Materials: Stoneware (Ceramics)
Technique: Slip Casting (colored liquid clay)
Measurements:
Coffee cup: 4.50cm x 5.5cm in diameter
Saucer: 11.5cm x 1.3cm in diameter

Set weight: 1.32kg

Please, note that measurements refer to one set and dimensions may vary with each piece.
Care & Manteinance:
Suitable for washing machine and microwave.
Shipping is FREE IN EUROPE over € 180.
Shipping cost below € 180 varies according to continent, in accordance with the following flat shipping rates:
Belgium, Germany, France, Italy, Portugal and Spain: € 11,99
Rest of Europe: € 15,99
UK & Switzerland: € 19,99 
USA: € 29,99
As a matter of fact, we do want to encourage you to shop local and support artisans from your own Country.
For the rest of the world, unfortunately we do not provide flat shipping rates. However, if you are really in love with TA-DAAN products get in touch with us and we will get back to you as soon as possible. ❤️
Cup & Saucer Mixed - Set of 6
Details