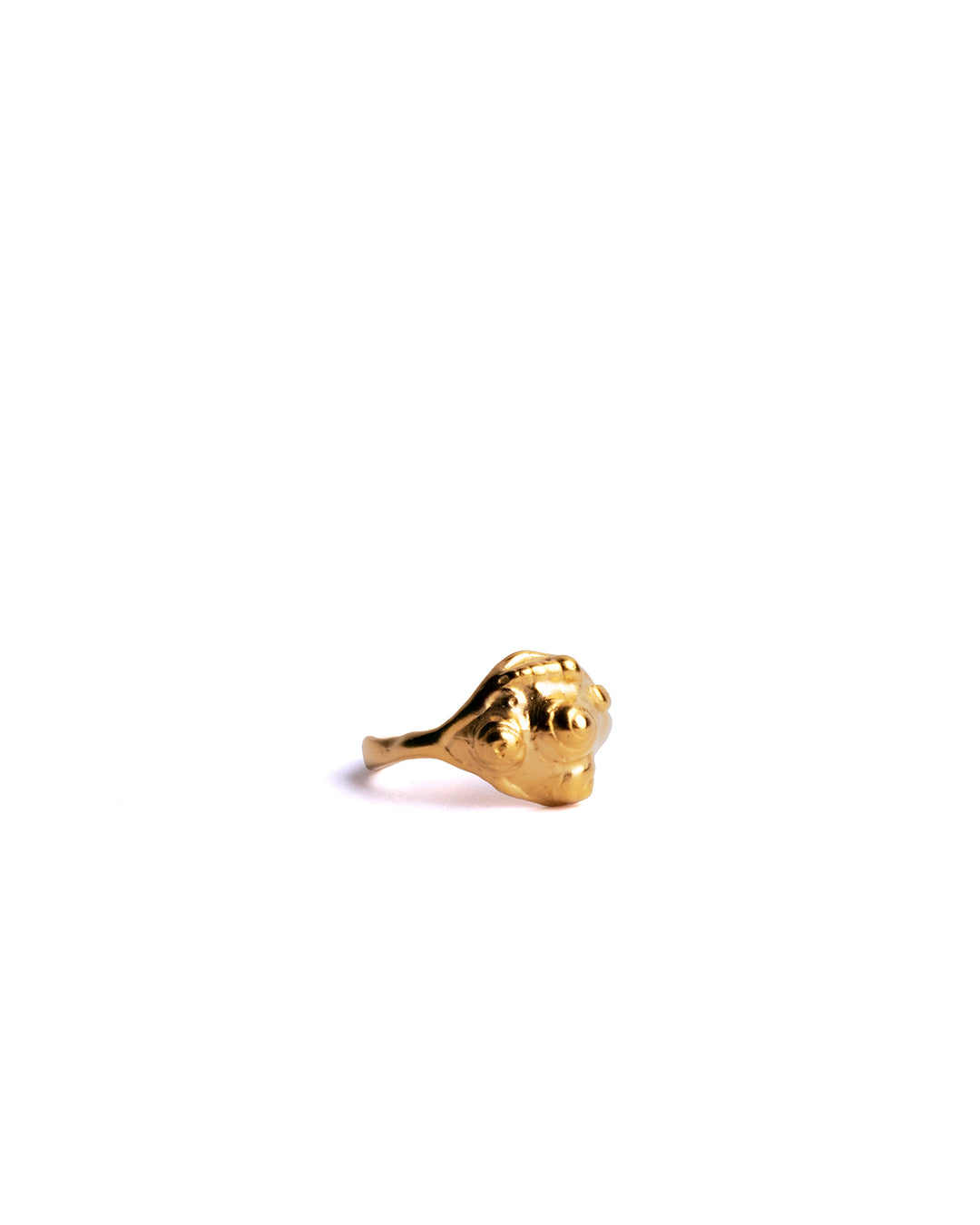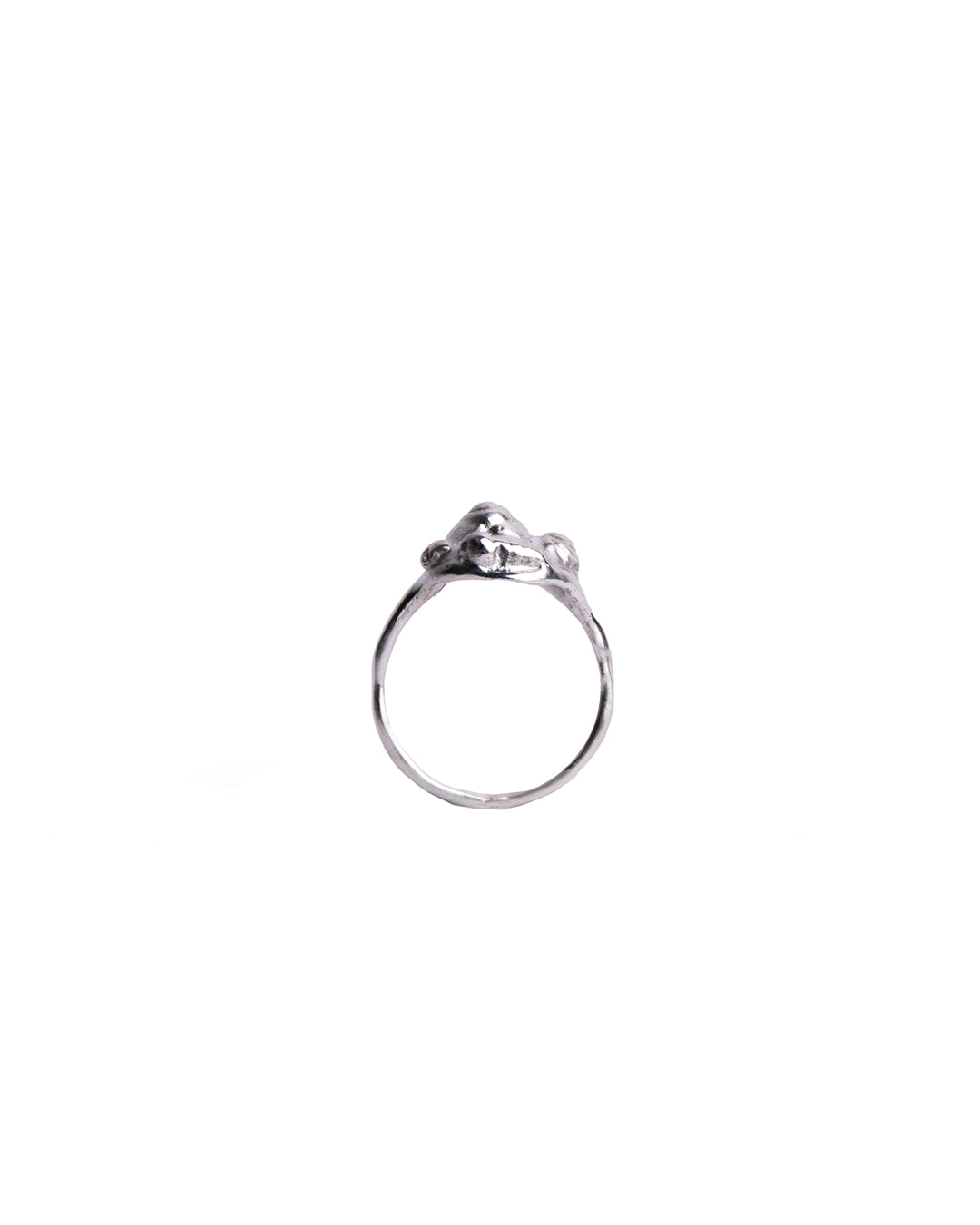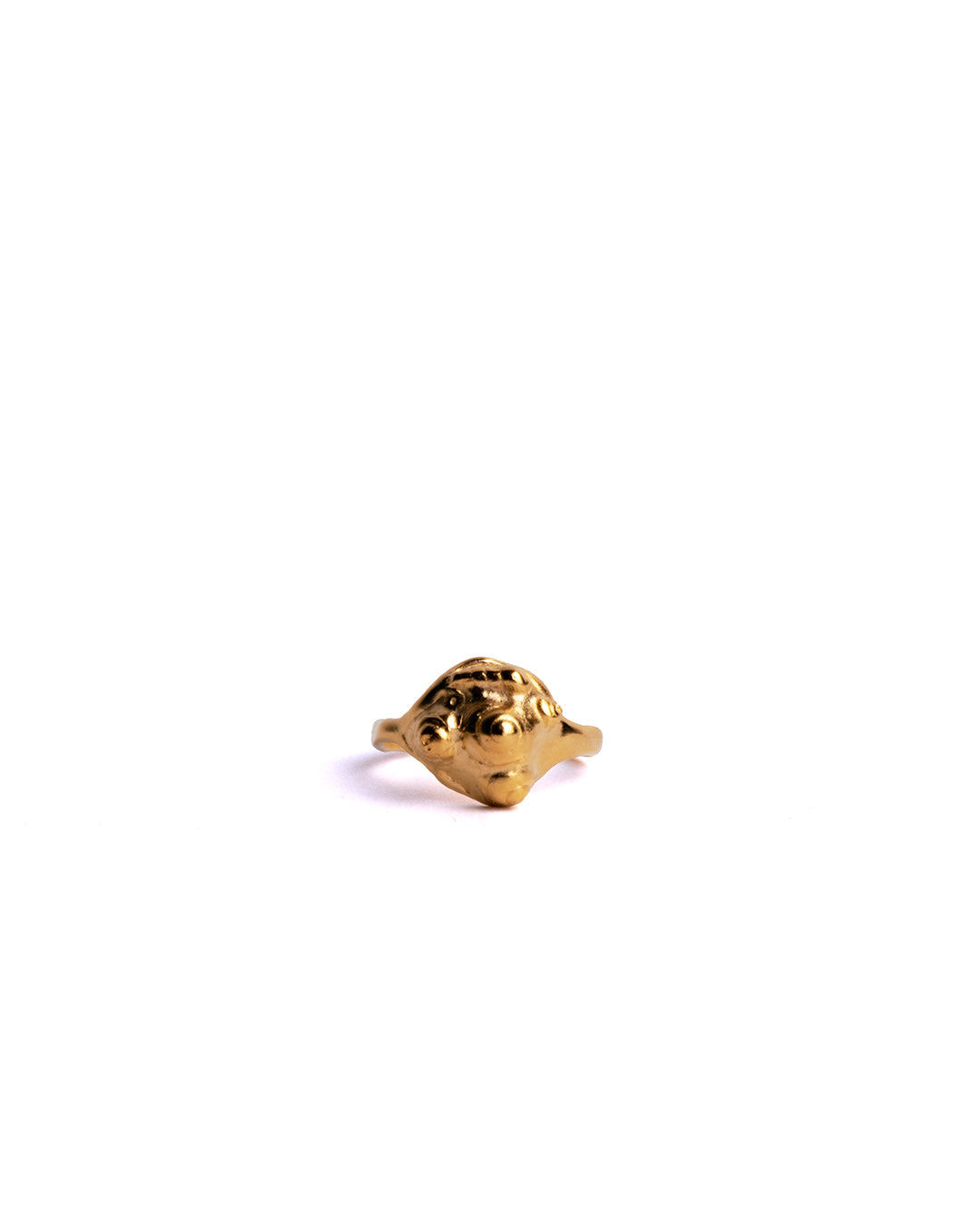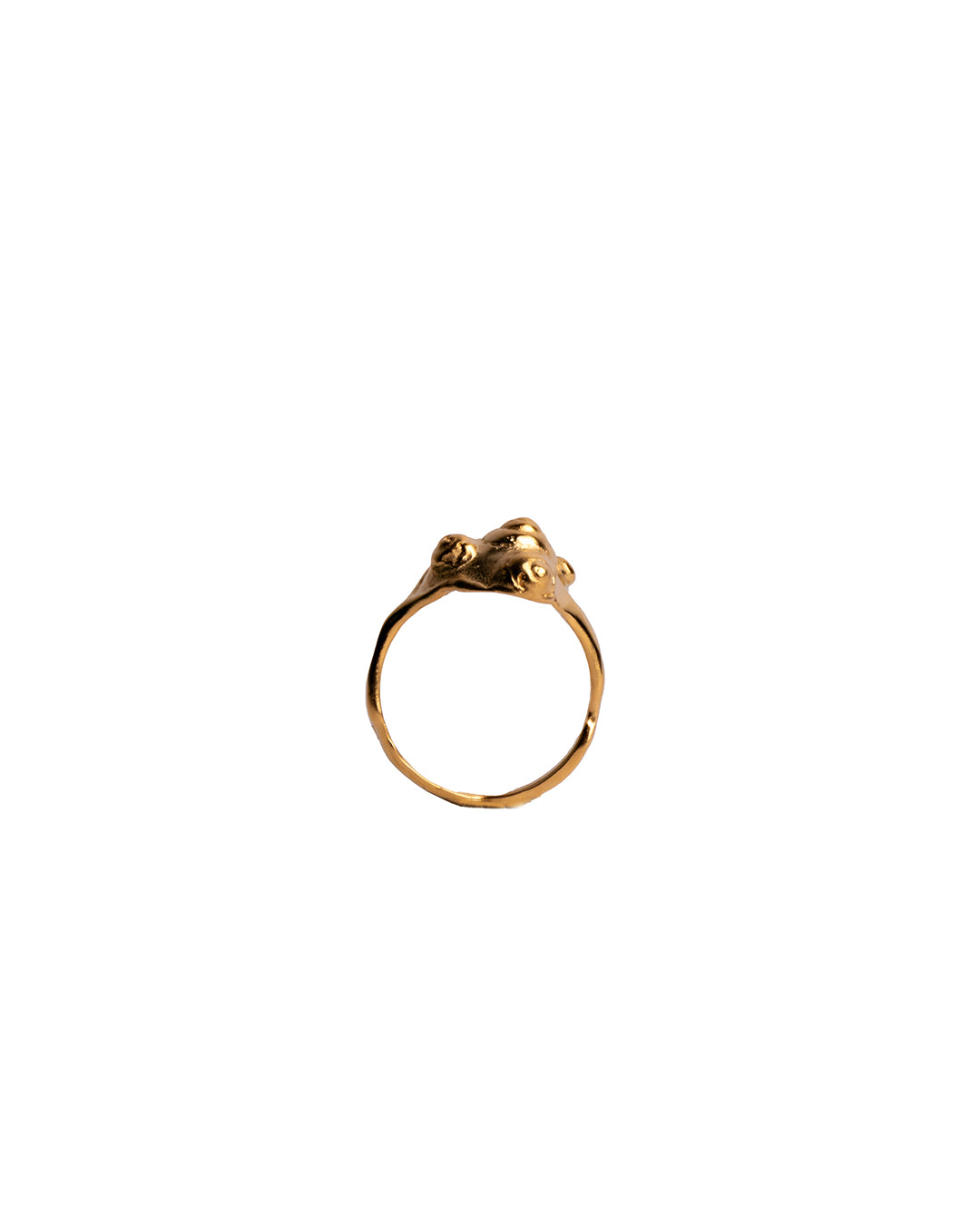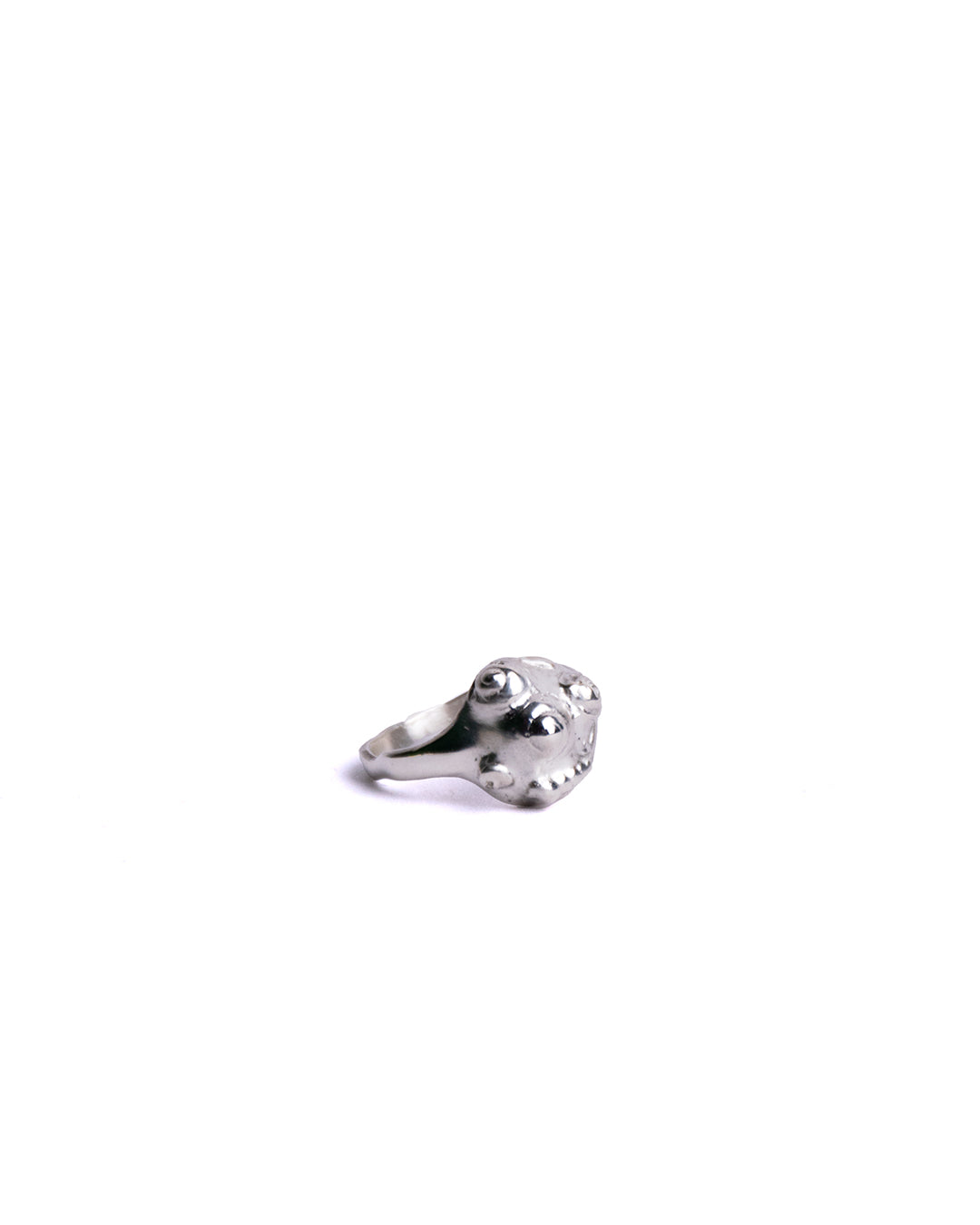 Oracle Auspicious Ring
Act fast – limited stock available!
Products are shipped between 4 working days (when in stock) and 4 weeks (if made to order).
In Ancient China, turtle plastrons held the key to mystic pyromaniac divination. Carved with whispered questions upon their shells, they were subjected to an intense heat until they cracked. The diviners would then deciphered the enigmatic language of the cracks… Inspired by oracular turtle plastrons, this ring will bring you good fortune wherever you go.
The Ossécaille auspicieux ring is handcrafted using the lost wax technique and is available both in 23K gold plating and in sterling silver.
Standard sizes S (10), M (13), and L (16) are generally available in stock, with other sizes produced upon order.

Crafted in France
Materials: 5 microns 23K gold plated, sterling silver
Technique: Lost-wax casting
Measurements:
Height 2 cm
Weight 4,36 g
Care & Manteinance:
Always remove your pearl or gold plated jewelry before sleeping, swimming, bathing or exercising as contact with any kind of liquids or chemicals products such as soap or lotions can damage plating and natural pearls. Use a soft cloth to gently clean your jewelry before storing it away from direct light.
Shipping is FREE IN EUROPE over € 180.
Shipping cost below € 180 varies according to continent, in accordance with the following flat shipping rates:
Belgium, Germany, France, Italy, Portugal and Spain: € 11,99
Rest of Europe: € 15,99
UK & Switzerland: € 19,99 
USA: € 29,99
As a matter of fact, we do want to encourage you to shop local and support artisans from your own Country.
For the rest of the world, unfortunately we do not provide flat shipping rates. However, if you are really in love with TA-DAAN products get in touch with us and we will get back to you as soon as possible. ❤️