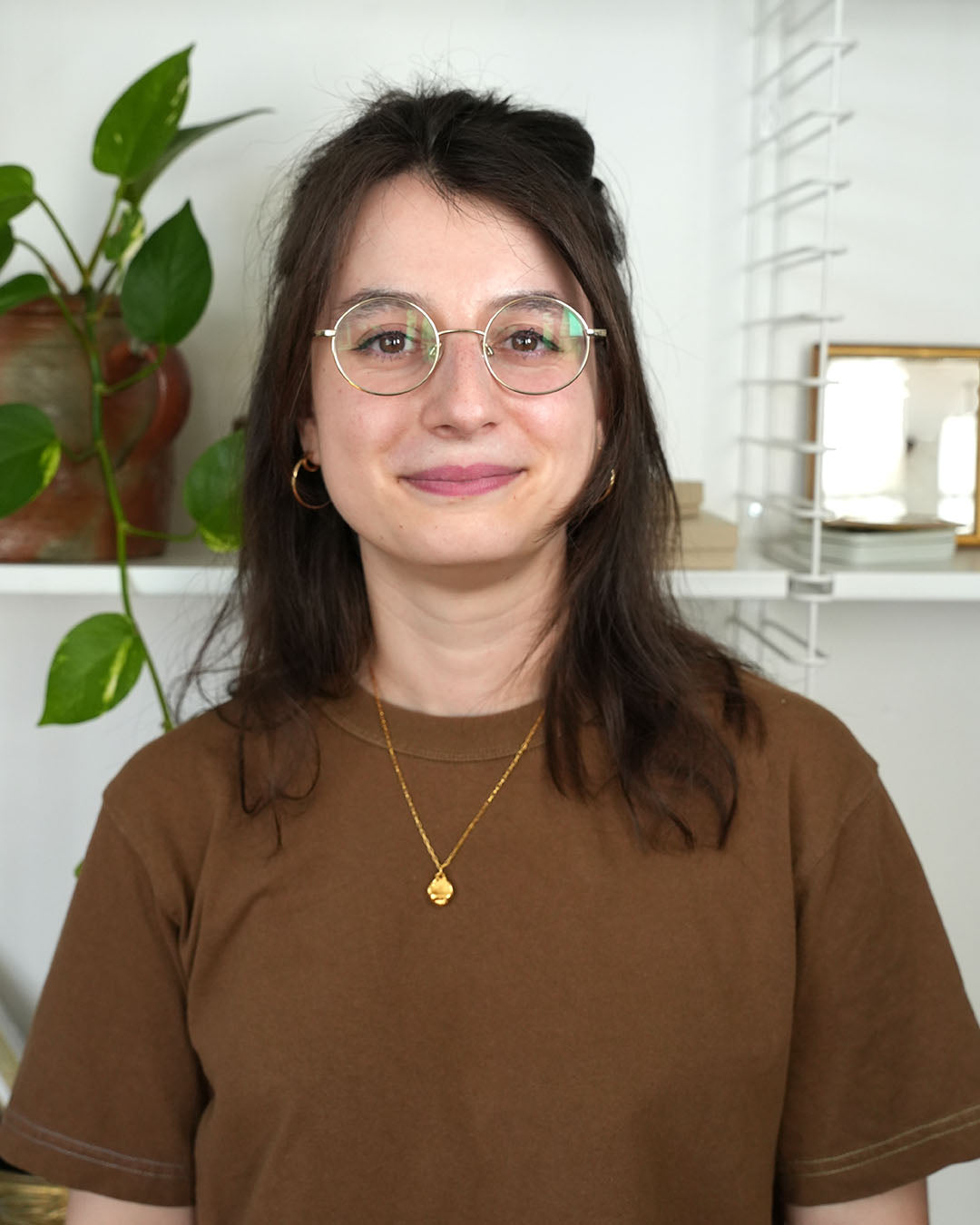 CAMILLE-VICTOIRE LARUELLE
Fontennoy
Rennes, FRANCE
"Meaningful jewelry shaped by my hands and inspired by nature's mysteries."
Camille-Victoire founded Fontennoy at the end of 2021 driven by a true desire to better understand who she was. She's always loved to create imaginary worlds and manual work is probably her favorite way of expressing herself.
Fontennoy was inspired by her deep attachment to Fontenoy-le-château, a small village located in the woodland of Eastern France where wild animals are still abundant. This is where Jean, her grand-father, lives at the exact same pace as the surrounding nature. He spends most of his day, winter or summer, wandering into the woods with his dog, Jack. Everytime she sees him, she remembers what's truly important in life: to live in harmony with yourself. To her, Fontennoy is just that. A creative space where she can be in harmony with myself, just like her grand-father in his village.

Camille-Victoire does her best to promote french craftmanship and only uses her own drawings and paintings to design her packaging.
more about Fontennoy
Value in the details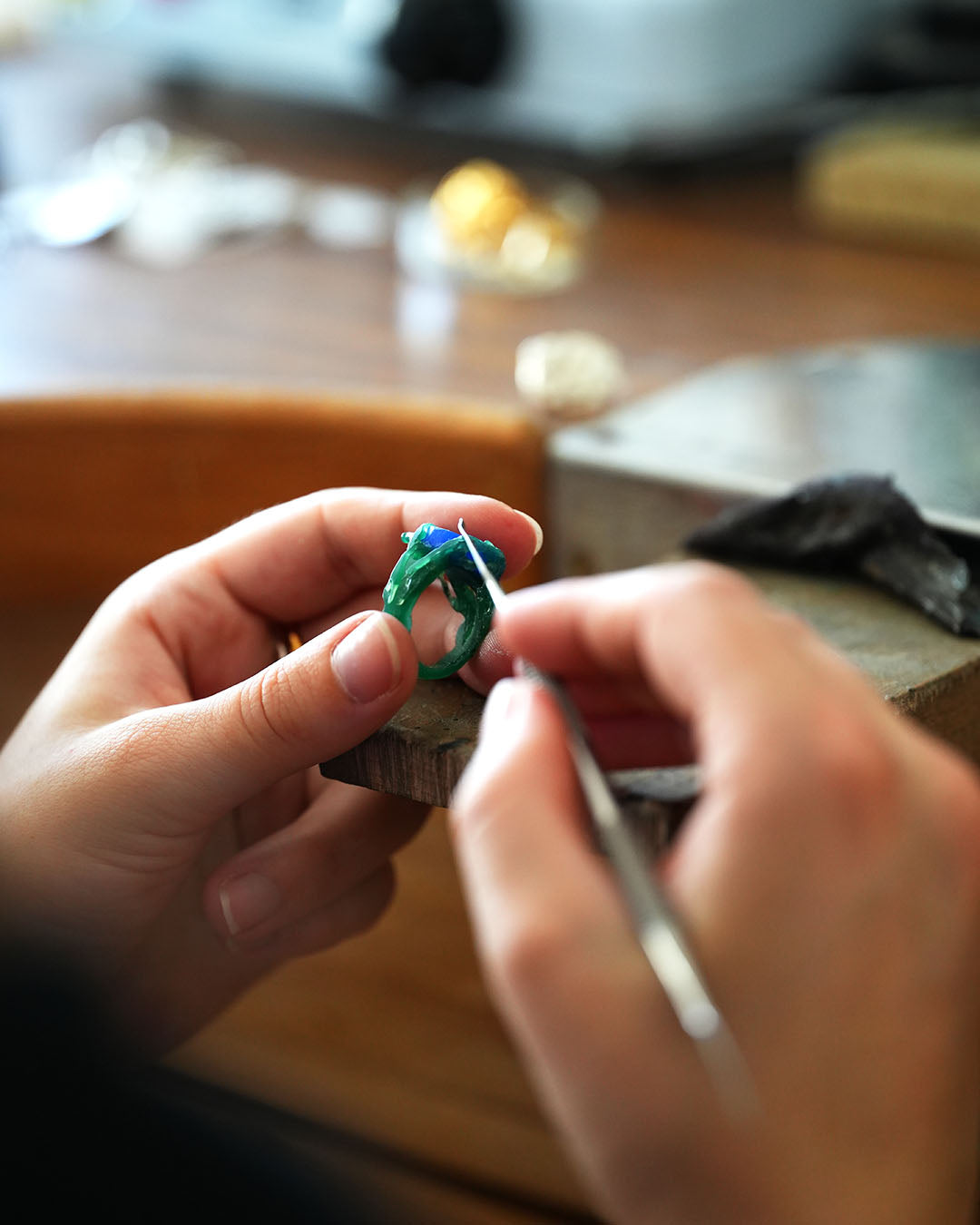 Handcrafting with the Lost Wax Technique
Camille-Victoire design and craft every piece herself by hand in her workshop in French Brittany using the lost wax savoir-faire.

Firstly, she sculpts the desired piece using beeswax, crafting its intricate form with precision and care. Next, the wax model is encased in a heat-resistant material, forming a mold that preserves its contours. As the mold is heated, the wax melts away, leaving an empty space within. Molten metal is then poured into this void, filling it entirely and adopting the shape of the original wax model. Once the metal cools and solidifies, the mold is carefully removed, revealing the unique jewelry piece.
‍
Camille-Victoire only works with a small casting family-owned company based in Ardèche. For any gold plating work, she entrusts artisans in Doubs.
All jewelry is hallmarked.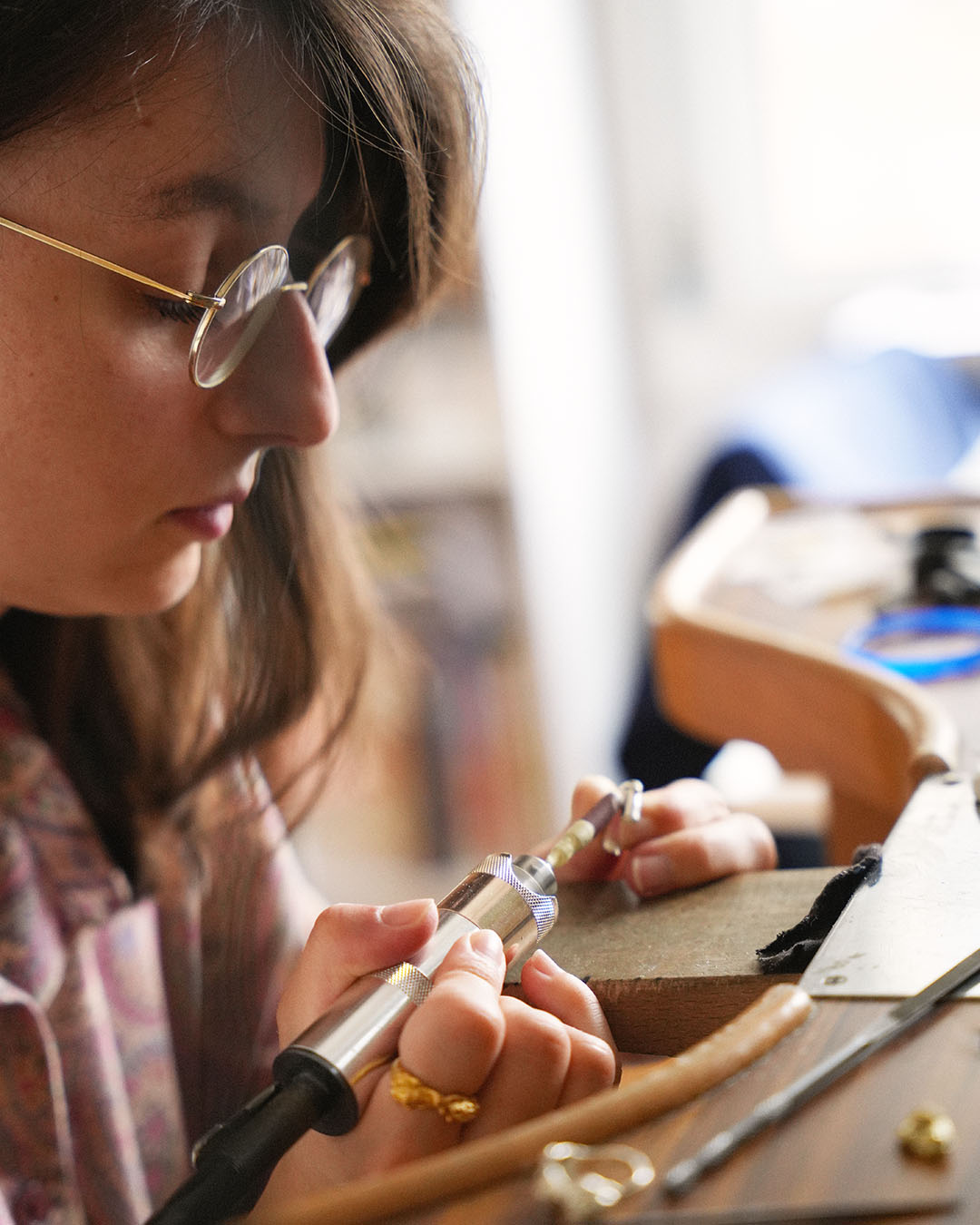 High quality and recycled materials
Camille-Victoire only works with noble materials such as sterling silver, gold or pearls to ensure a high quality standards. The silver and gold she uses in her pieces are recycled. Recycled silver is sourced exclusively from a 'Origine France Garantie' certified supplier. This certification underscores a commitment to sustainability, guaranteeing that all silver employed in her creations are not only recycled but also trace their origins back to the French market. For any gold plating work, she partner with an expert who guarantees that the plating process incorporates up to 70% recycled gold. She also personally performs the soldering and polishing of her pieces to ensure the quality and durability of her jewelry.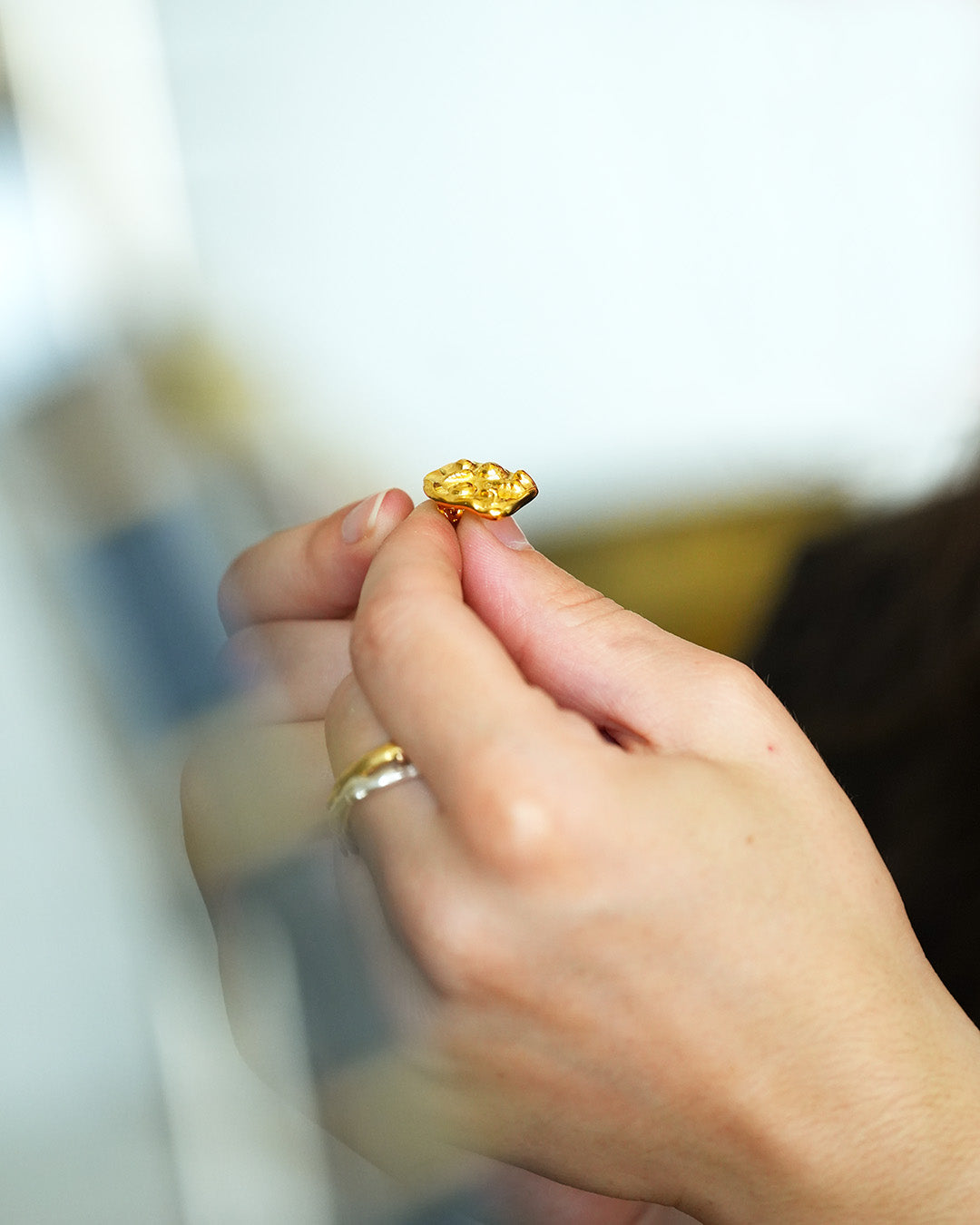 Sculpting meaningful pieces
She is committed to creating meaningful jewelry that acts as little talismans, accompanying their wearers everywhere they go. Passionate about manual work, she loves the dedication and precision required in sculpting her pieces.
To ensure a high quality standard to all of my pieces, necklaces and earrings are carefully plated using a 3 microns layer of 23k gold. Rings are plated with a 5 microns layer of 23k gold. Fontennoy jewelry is also hallmarked.
Fontennoy's gold plated jewelry has a certified heavy gold plated coating of 3 microns using 23K gold. This heavy gold plated process allows your jewelry pieces to last longer.
Please be aware that contact with a humid environment, chemicals in lotions, skin acidity or perfumes or soaps can affect the gold layer on your jewelry. Swimming, showering, exercising or sleeping with your jewelry on is not recommended. As for silver jewelry, try to store it away from direct light.
Yes, she does take custom orders for any ring size! In case of special request do reach out to TA-DAAN in chat or via e-mail.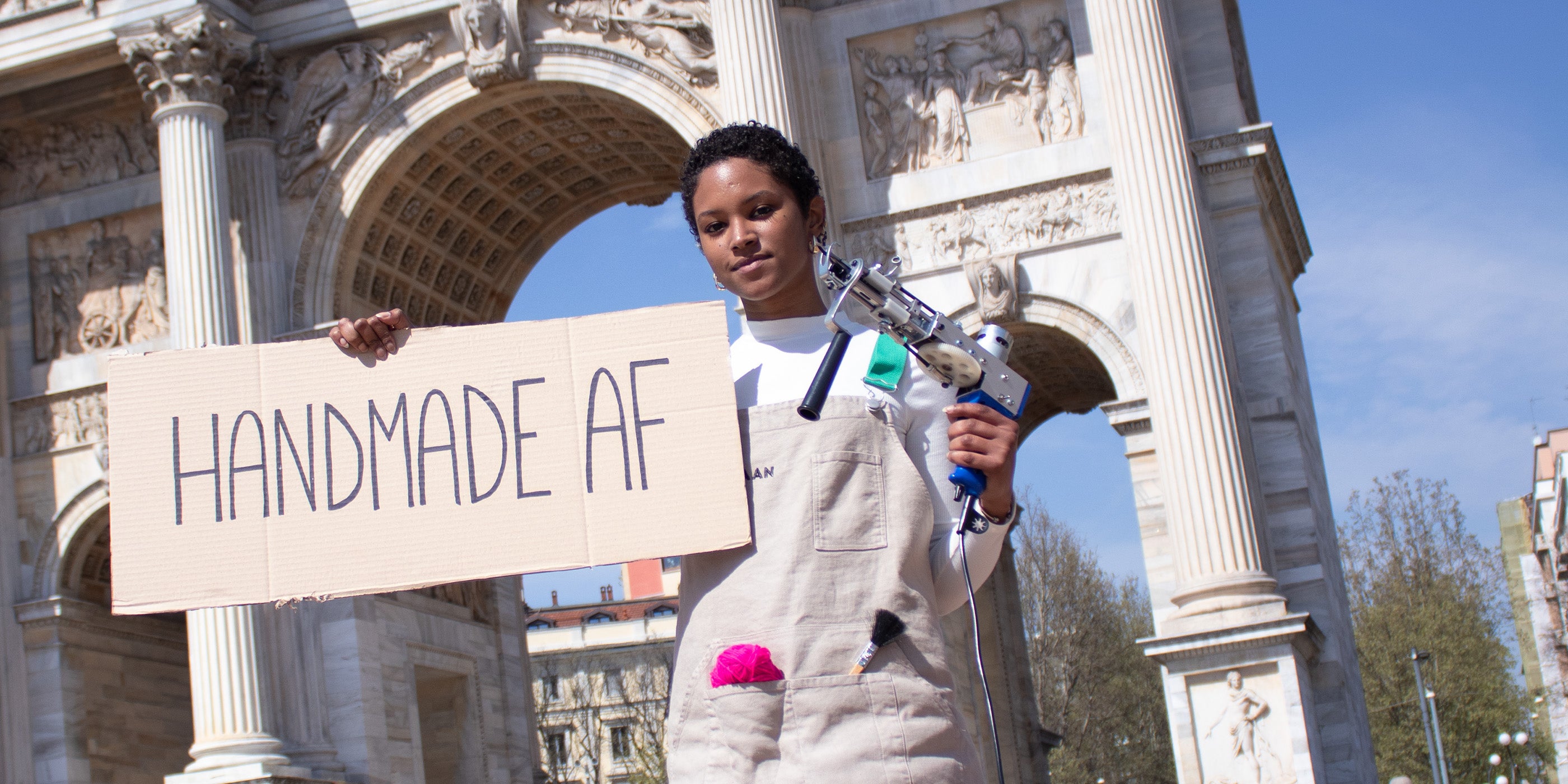 MORE THAN JUST PRODUCTS
An ever growing community
Artisans, designers and creative minds are the protagonists! Do you want to join this amazing community? Reach out to us!