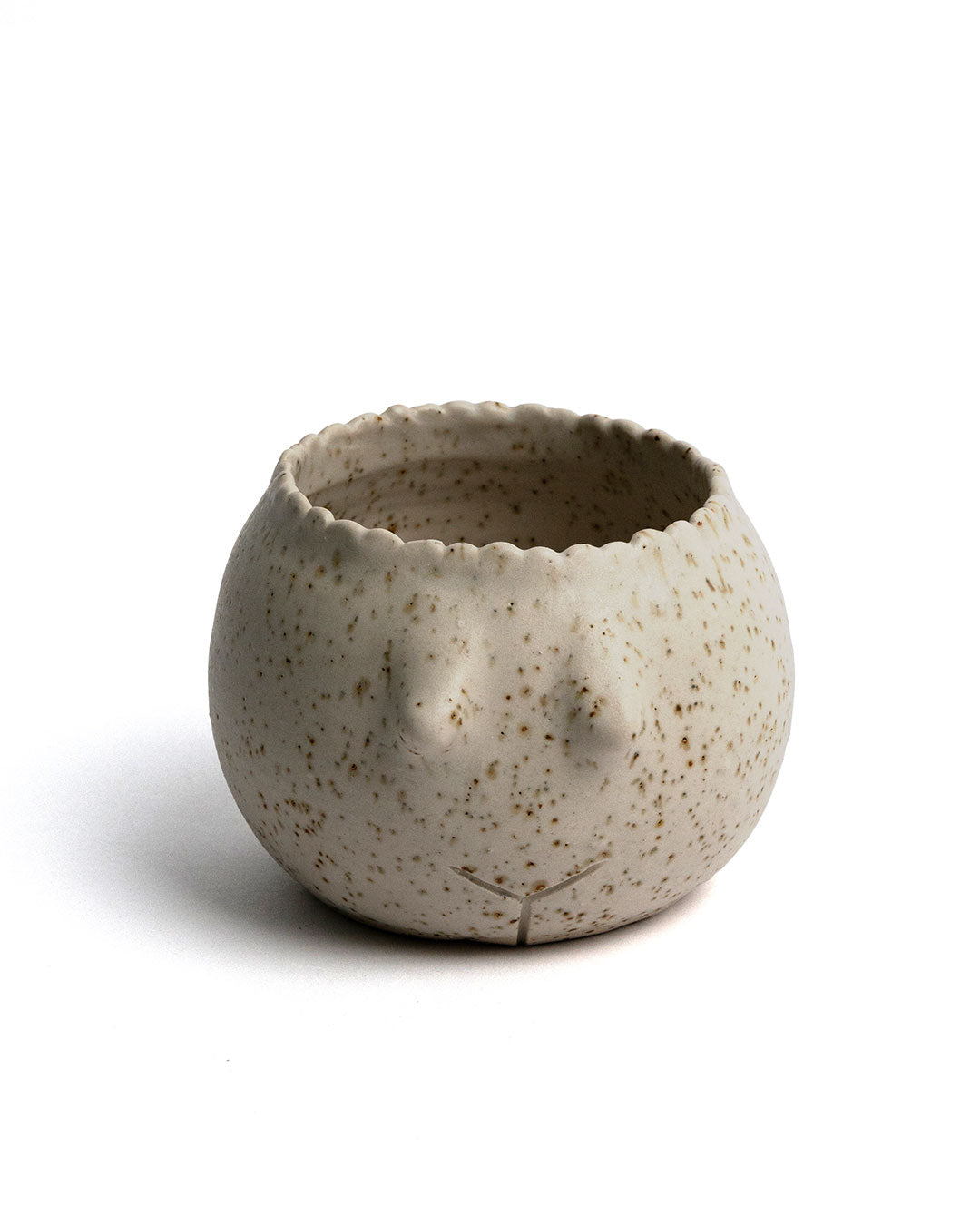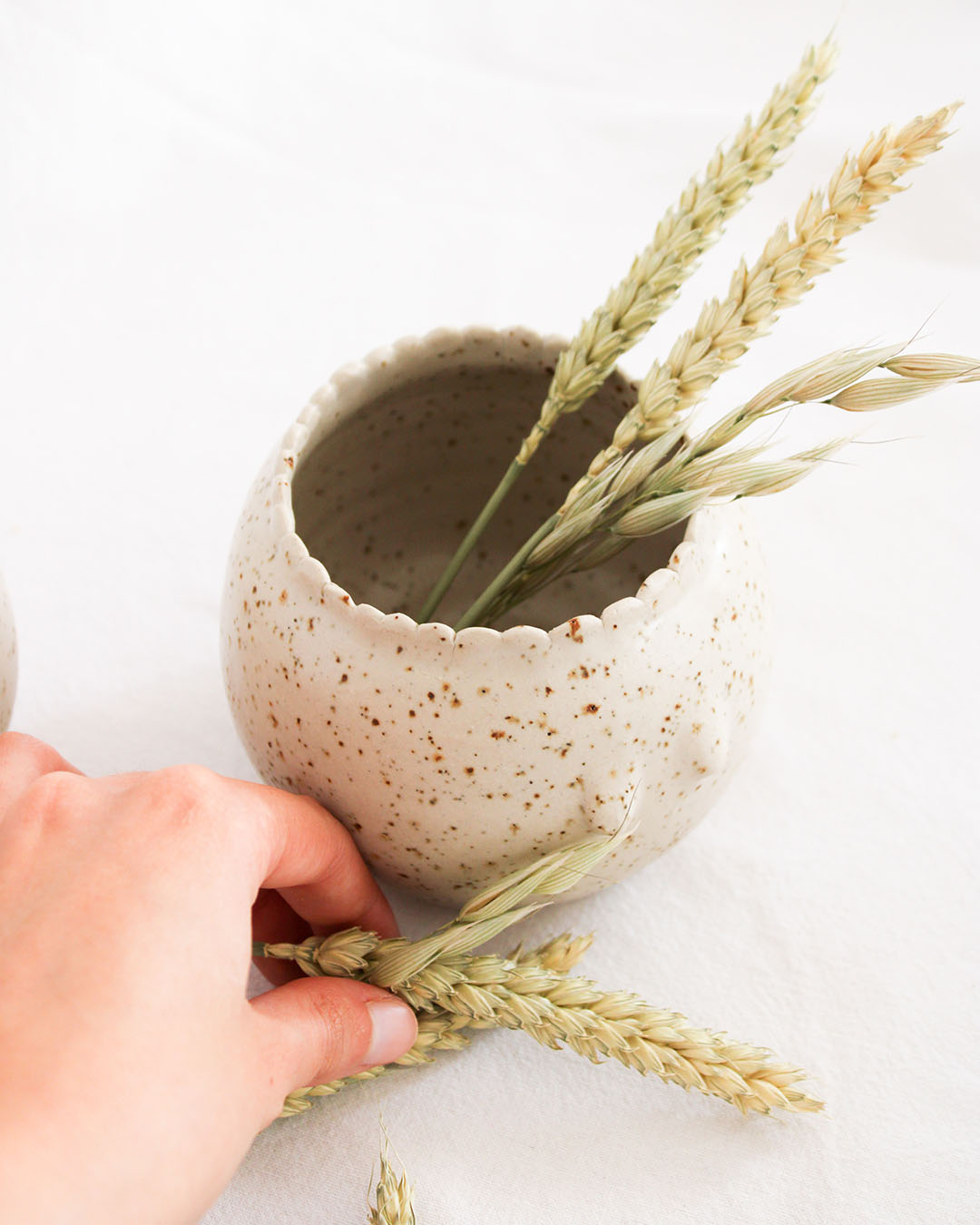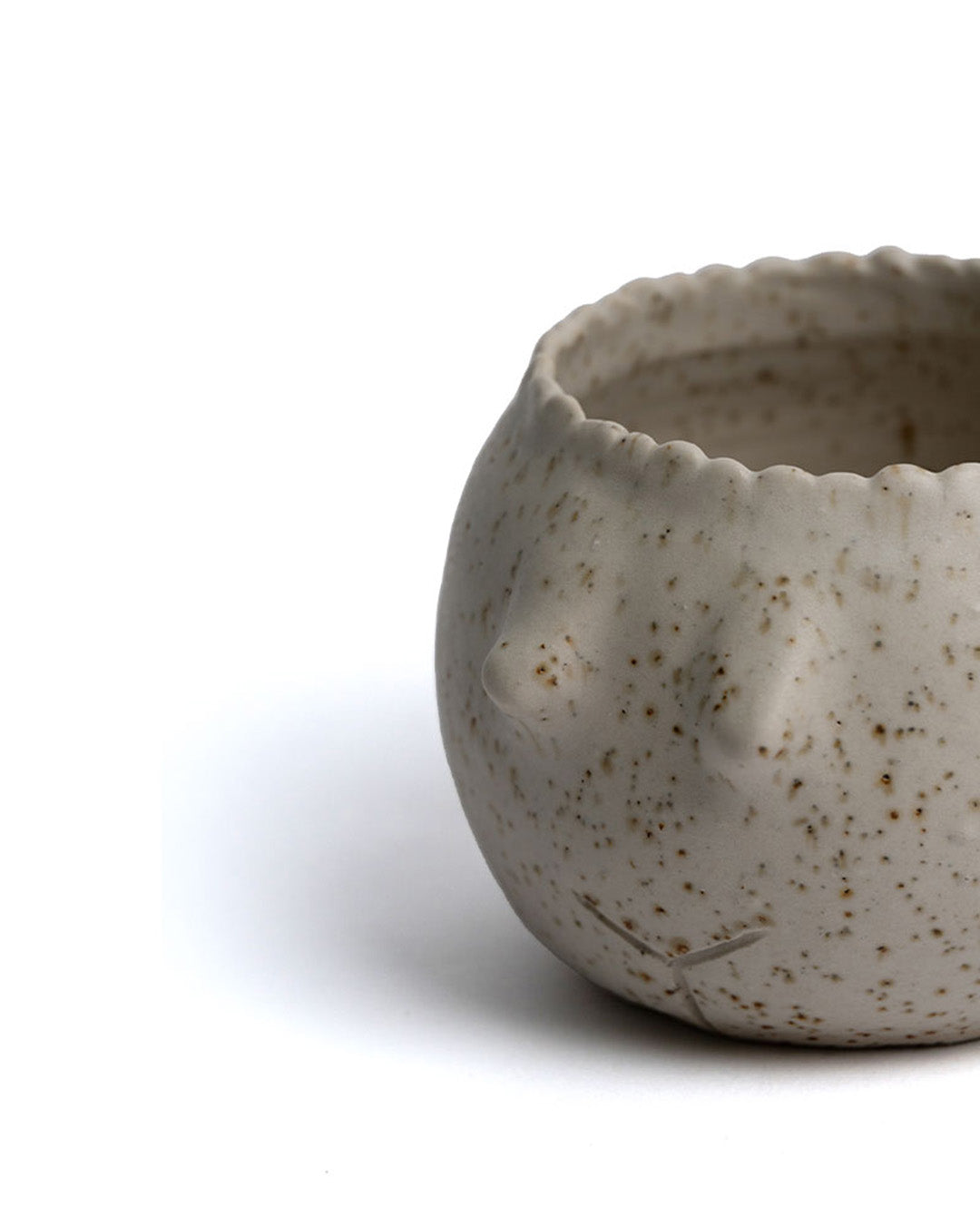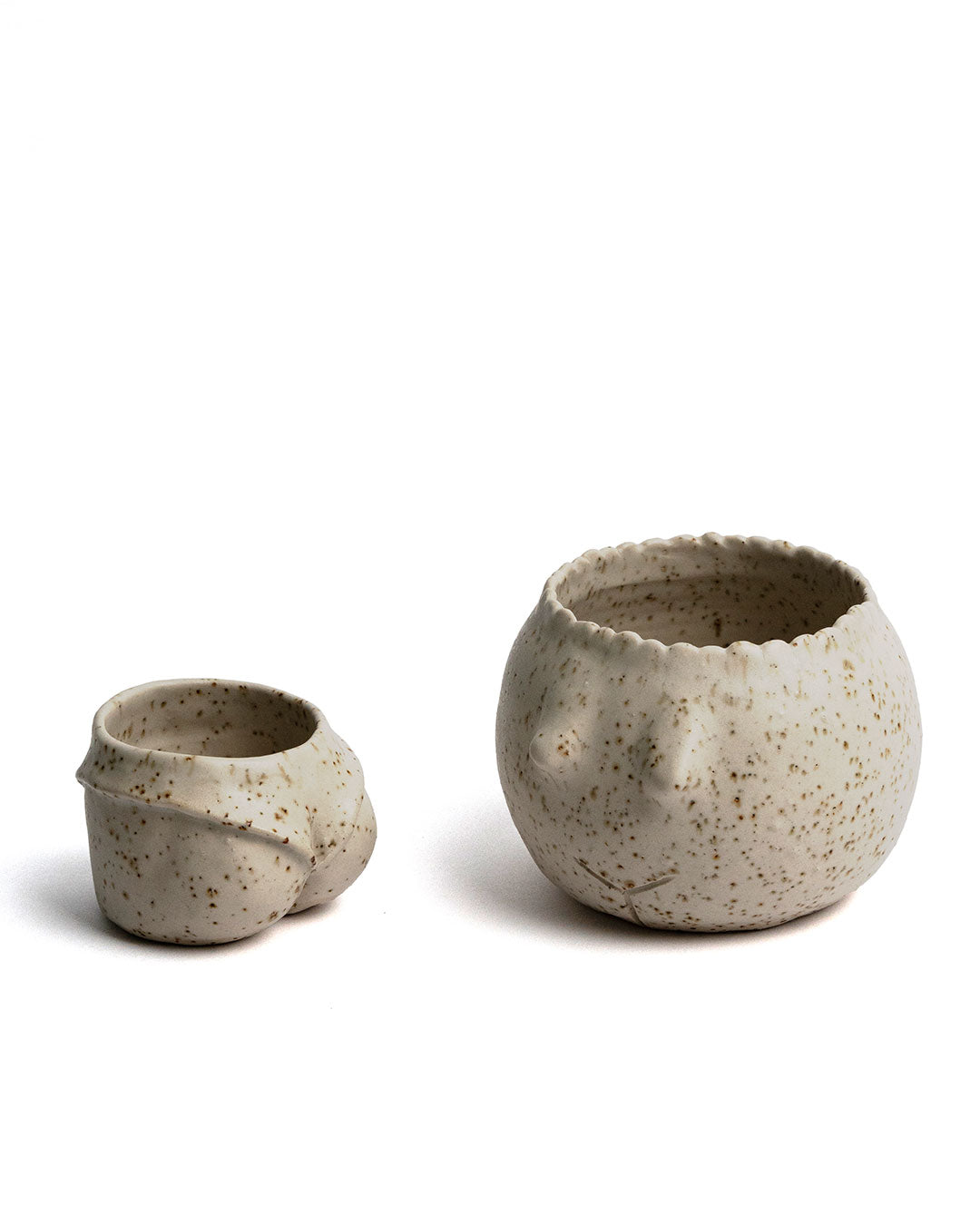 O vaso que é mãe Pot
Act fast – limited stock available!
Products are shipped between 4 working days (when in stock) and 4 weeks (if made to order).
Sprinkles stoneware piece. Well, this beauty was inspired by my mom and her beautiful freckles. This piece is really like a mom and is always there to help. Need a plant pot? Perfect. Are you more of a flower person? You can use it as a vase. Something to store bibs and bobs? O vaso que é mãe is there for you. Has no drainage hole. It is glazed and waterproof. All pots were slowly handmade. They may vary slightly from each other because they were uniquely sculpted.
All pots come with a little dried flower arrangement.
Crafted in Portugal
Materials: Stoneware
Technique: O vaso que é mãe started off as ball of clay. Her round shape was born in the wheel.

A few days later, I did all the finishing touches. By hand and not on the wheel because I really love imperfections. I added the details at the top and her boobs.

Then she was sponged, fired for many hours, glazed and fired again for many hours.

When I first saw her I knew I had to call her o vaso que é mãe (which means the pot that is also a mom). Why? Because my mother has so many beautiful freckles. ♥

She spent 1h30 at the hands of her creator.
Measurements:
Length 10 cm
Height 8 cm
Weight 480 g
Care & Manteinance:
This beauty is safe to wash in a dishwasher.
Shipping is FREE IN EUROPE over € 180.
Shipping cost below € 180 varies according to continent, in accordance with the following flat shipping rates:
Belgium, Germany, France, Italy, Portugal and Spain: € 11,99
Rest of Europe: € 15,99
UK & Switzerland: € 19,99 
USA: € 29,99
As a matter of fact, we do want to encourage you to shop local and support artisans from your own Country.
For the rest of the world, unfortunately we do not provide flat shipping rates. However, if you are really in love with TA-DAAN products get in touch with us and we will get back to you as soon as possible. ❤️