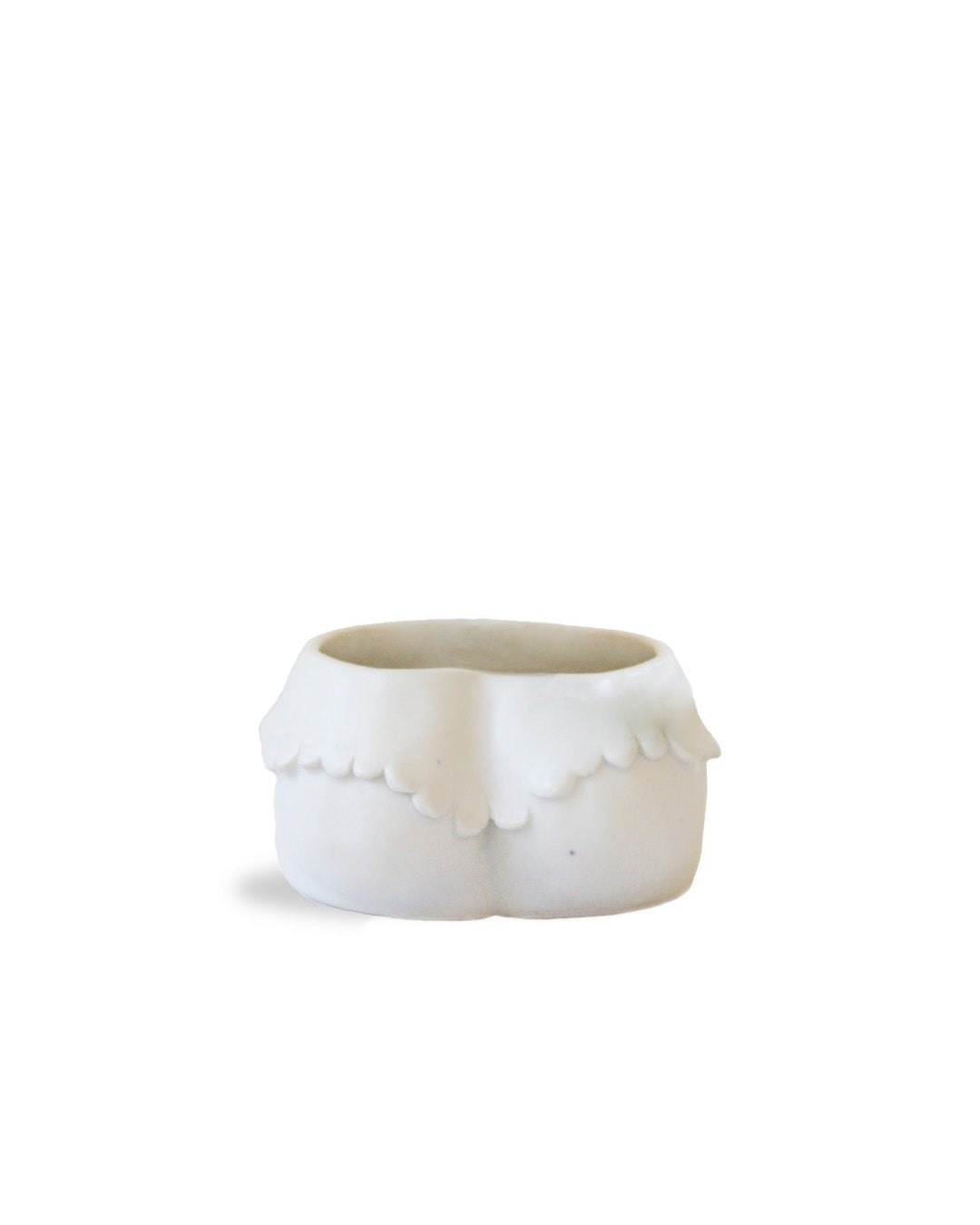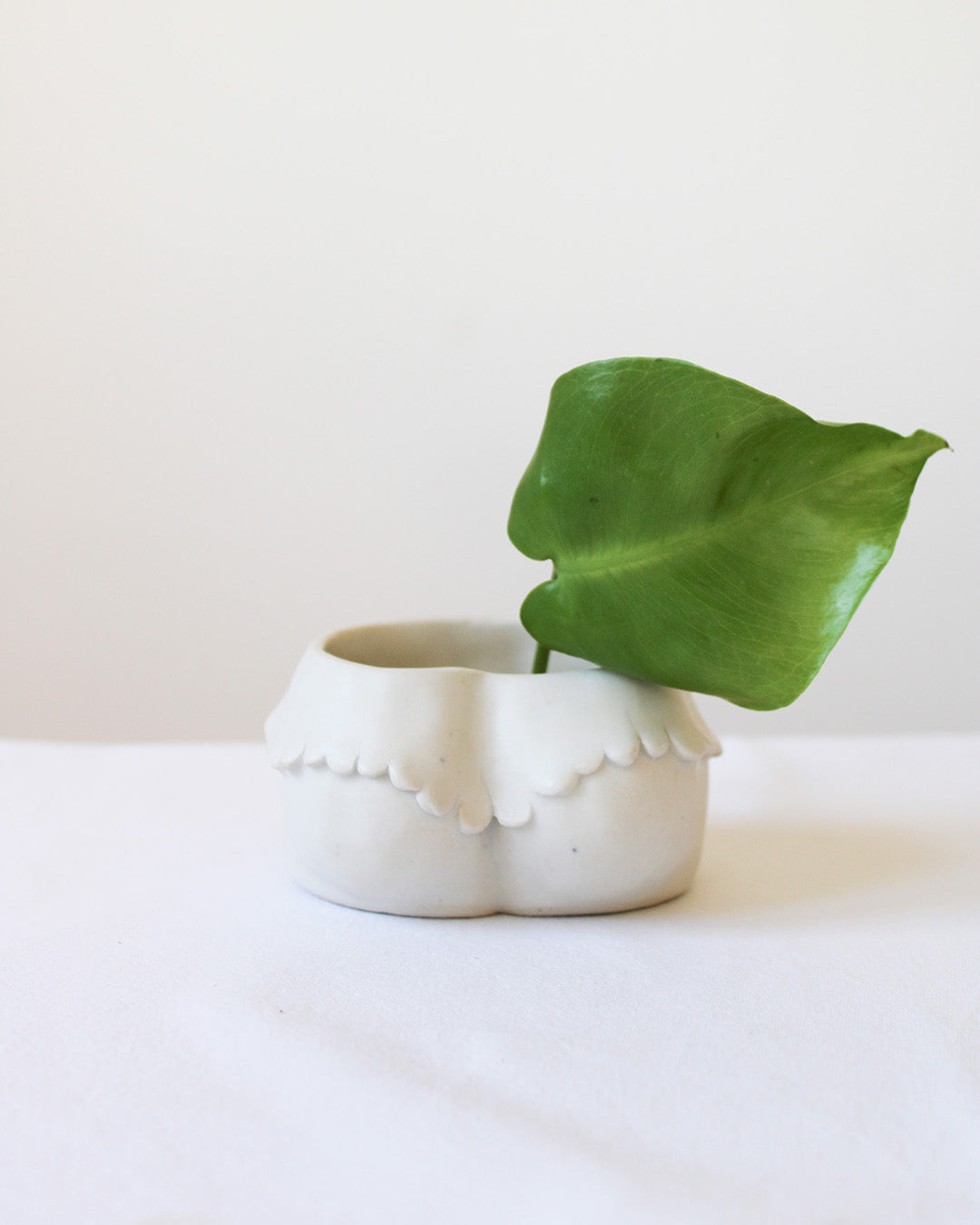 A Senhorita Pot
Act fast – limited stock available!
Products are shipped between 4 working days (when in stock) and 4 weeks (if made to order).
Off-white stoneware piece A senhorita is your perfect little plant or flower guardian. No plants? No flowers? No problem. A senhorita is an amazing company just they way she is. The perfect decor piece for your cozy home. All pots were slowly handmade. They may vary slightly from each other because they were uniquely sculpted - no slip casting evolved and proud of it. This pots have no drainage hole to serve as a little flower vase as well.
All pots come with a little dried flower arrangement.
Crafted in Portugal
Materials: Stoneware
Technique: A senhorita started off as a ball of clay. She grew with stacked and sculpted clay balls.
In the end, I decided to dress her up with some ruffled panties.
Then she was sponged, fired for many hours, glazed and fired again. When I opened the kiln, a beautiful lady was born.
She spent 45 minutes in the hands of the one who gave her life.
Measurements:
Length 8.5 cm
Height 5 cm
Weight 250 g
Care & Manteinance:
This beauty is safe to wash in a dishwasher.
Shipping is FREE IN EUROPE over € 180.
Shipping cost below € 180 varies according to continent, in accordance with the following flat shipping rates:
Belgium, Germany, France, Italy, Portugal and Spain: € 11,99
Rest of Europe: € 15,99
UK & Switzerland: € 19,99 
USA: € 29,99
As a matter of fact, we do want to encourage you to shop local and support artisans from your own Country.
For the rest of the world, unfortunately we do not provide flat shipping rates. However, if you are really in love with TA-DAAN products get in touch with us and we will get back to you as soon as possible. ❤️