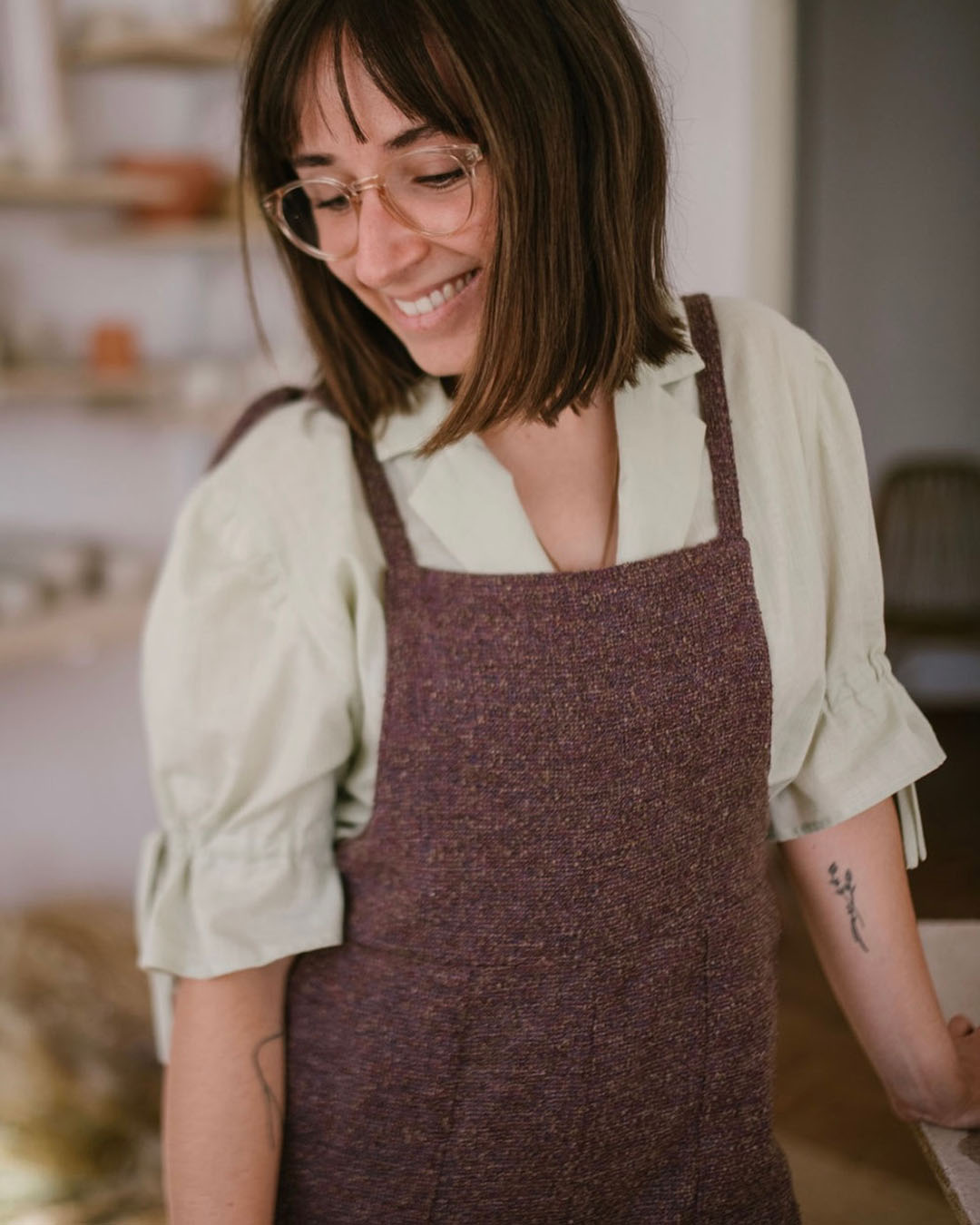 PATRÍCIA RAMOS GONÇALVES
Ramos Ceramica
Lisbon, PORTUGAL
"Somedays I am the flower. Somedays I am the rain."
The nutritionist turned stylist turned ceramist girl from sunny Lisbon, passionate about natural elements, irregularities, the colors of dried flowers, light, corners, plants, and, of course, women's bodies (maybe because of her professional background!).
When she started Ramos Cerâmica - right after her Ceramics course - it was very important for her to create something that made people and their homes feel very special. She loves the feeling one gets from having something really beautiful that can't be found everywhere else. Because of that, she really doesn't like slip casting and perfect-looking pieces.

She believes in creating pieces with as many purposes as one would like - a cup can be a flower vase. A plant pot can be a decorative piece. Everything is handmade with the coil, slab, and pinch technique. Sometimes with her wheel as well. But always, always with her hands!
more about Ramos Ceramica
Value in the details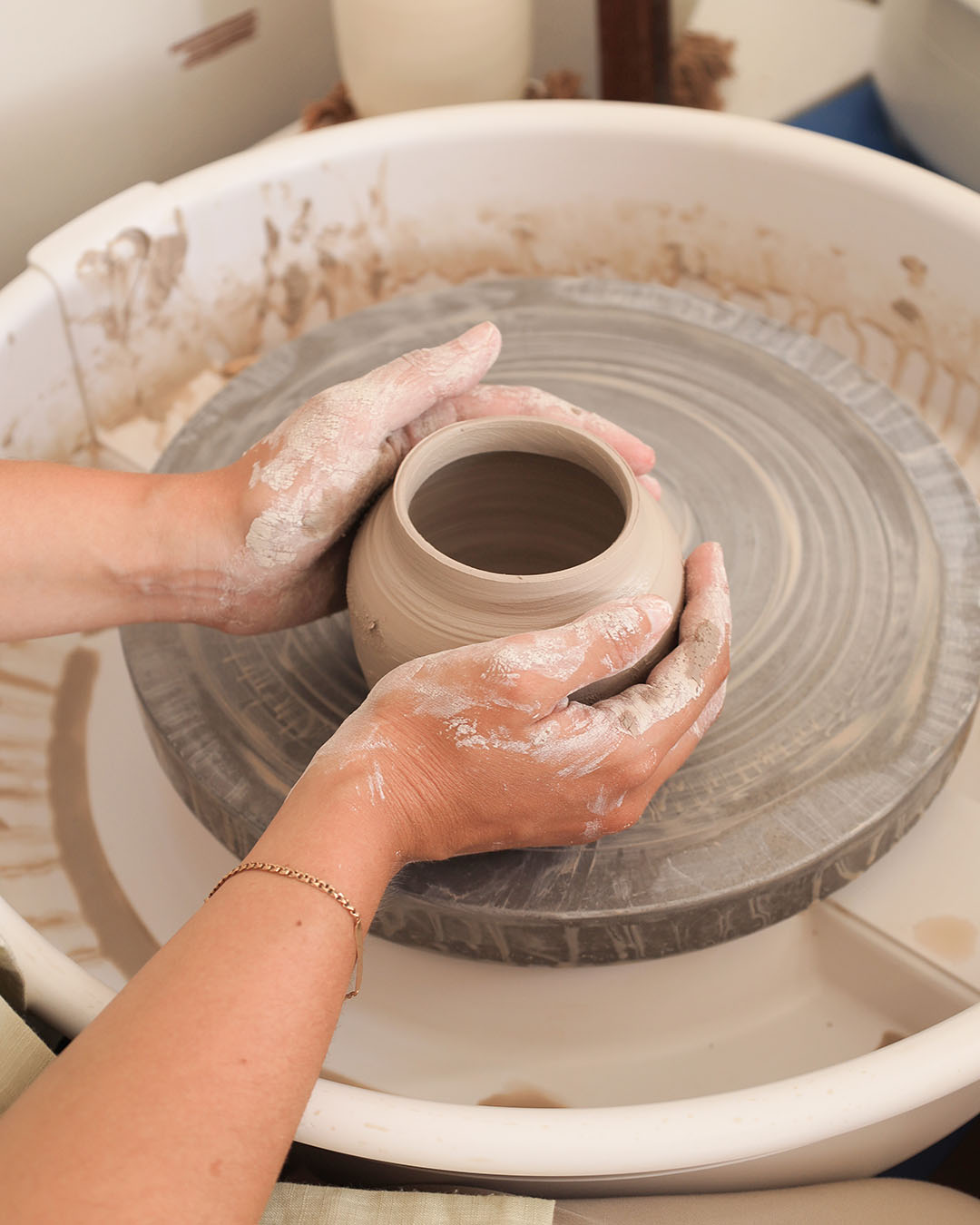 Imperfections in Clay
She loves touching clay, so she never rushes the sculpting part. She doesn't use slip casting. For her, it's all about the process of taking a ball of clay and turning it into something she imagined. It takes a lot of time, for sure, but that's what makes her work special. You will never end up with something perfect-looking, and it will always look different from all her other pieces. Clay pieces can be unique, just like people are.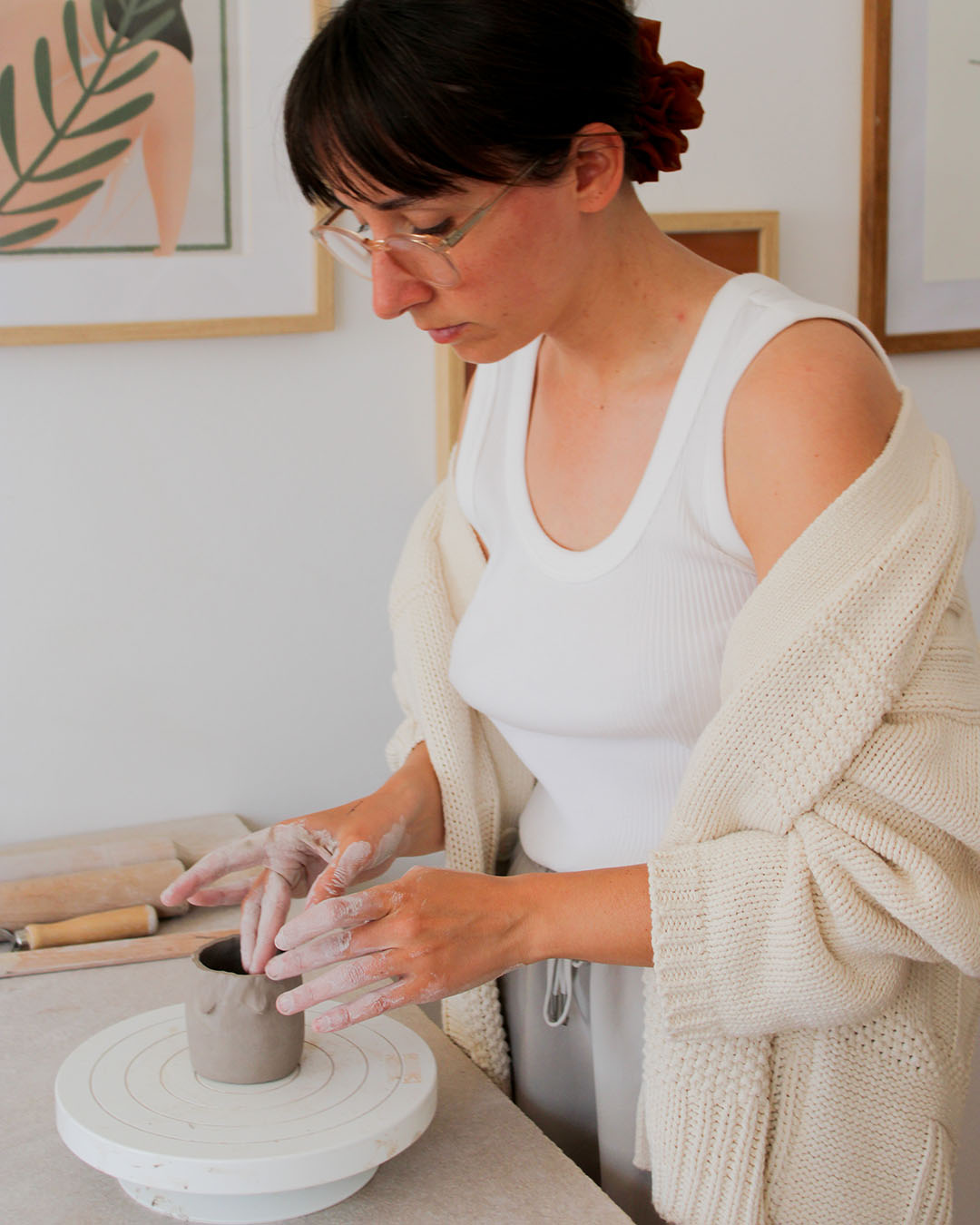 Eternal Beauty in Stoneware
She mainly uses stoneware because it is of high quality and lasts a lifetime. She wants her pieces to be eternal, lovable, and cherished. Being a touchy person, she chooses different clay textures to play with, and she wants customers to have the same experience when they have her ceramics with them. She encourages people to feel and love them as if they were made by their own hands. She tells them not to be afraid to touch them, to use them, and to make them a part of their day because her creations were born to be lived by the customers.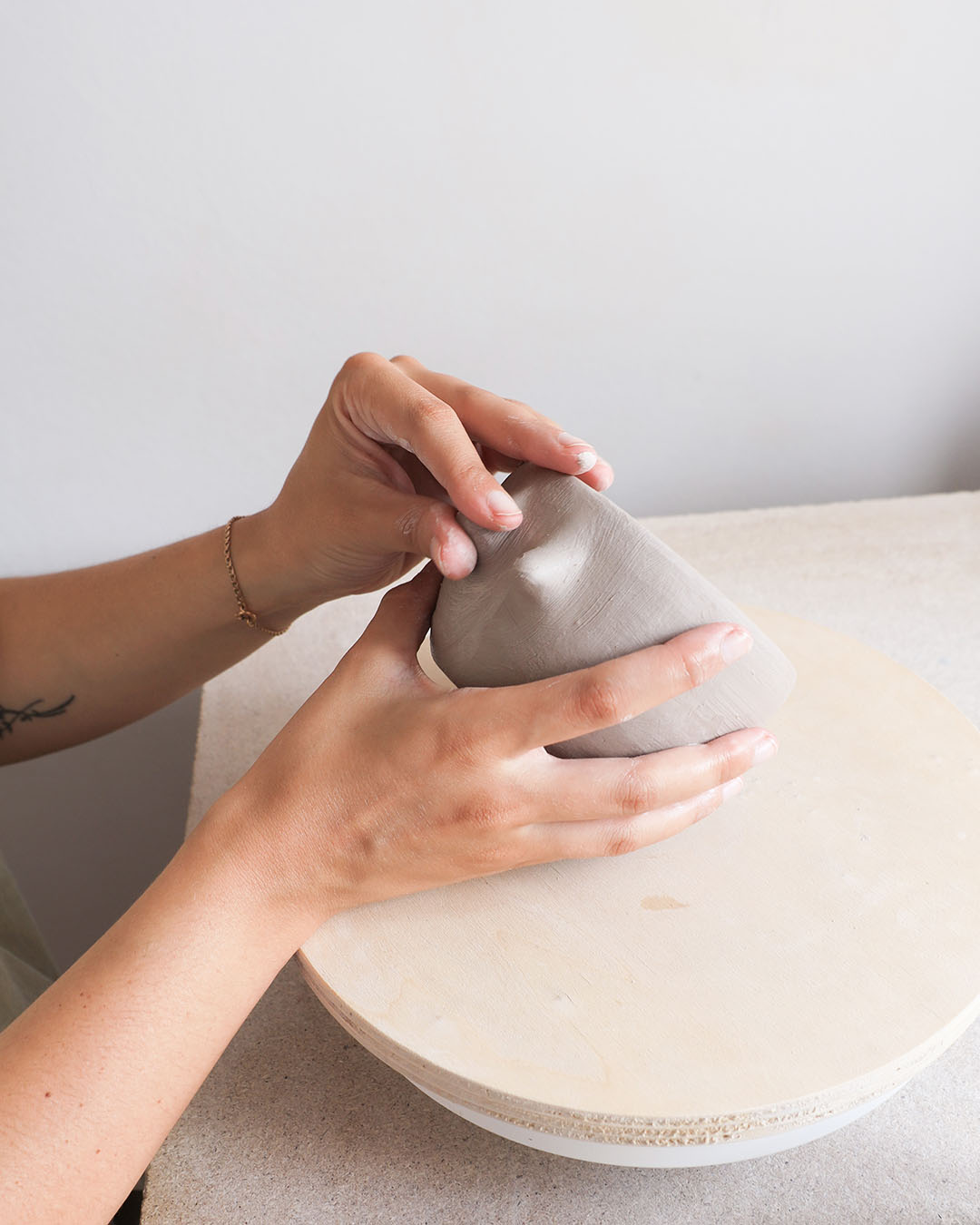 Celebrating Natural Textures
She tends to marry clay with materials and techniques she's been playing with for years: wicker, raffia, rope, wool; tapestry, basketwork, textile basketwork, sewing. These pieces come into the world stripped of colors but dressed in textures and other beautiful natural materials.

It's a long process, but she tries to create from a peaceful place because ceramics are truly her safe space. With her pieces, she tells her stories, her likes, and hopes for the future. It makes her truly happy knowing she's creating clumsy-looking pieces, fighting the societal need to perfect everything - objects and even ourselves. Ramos Cerâmica is for all those who want to embrace imperfection.
Empty collection
This collection does not contain any products.
Yes, they are. All pieces are fired at 1250ºC and they can most certainly handle the heat.
Stoneware pieces can go to the dishwasher. They will always look perfect.
Yes, they will. Because there are no casts in my atelier I create every single piece from a ball of clay. They will look different in height, in shape, in texture. That's the beauty of it.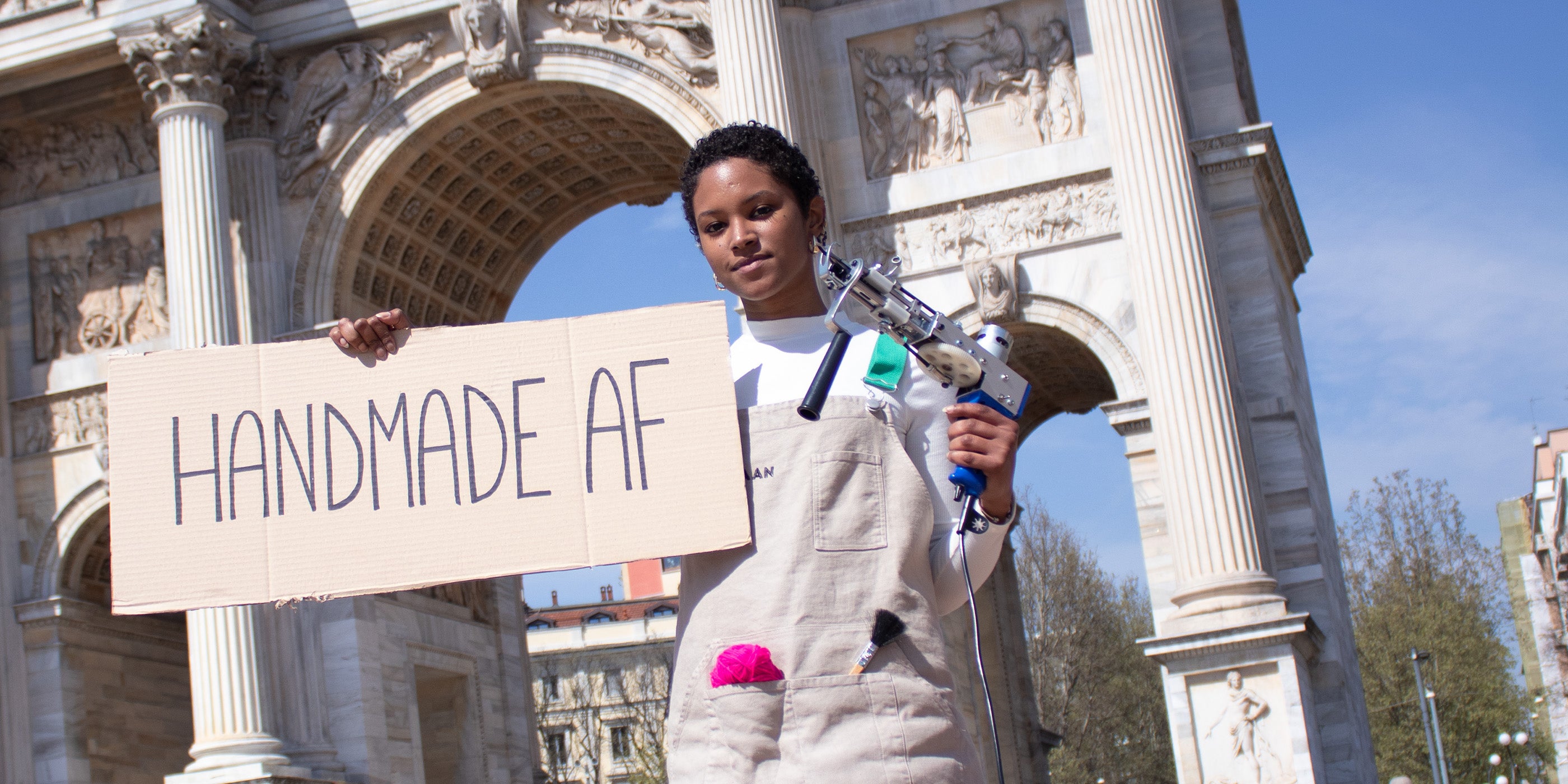 MORE THAN JUST PRODUCTS
An ever growing community
Artisans, designers and creative minds are the protagonists! Do you want to join the community? Reach out to us!