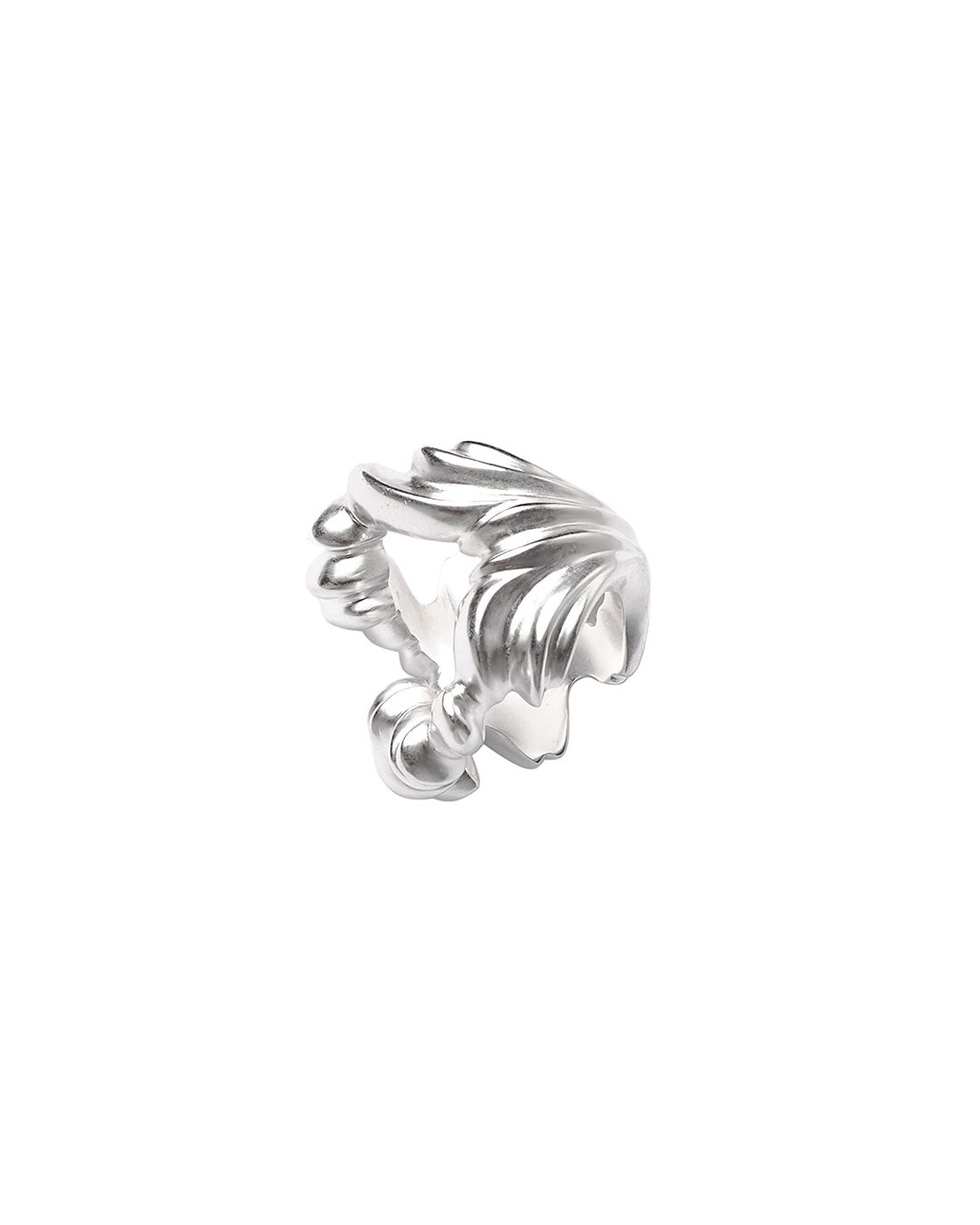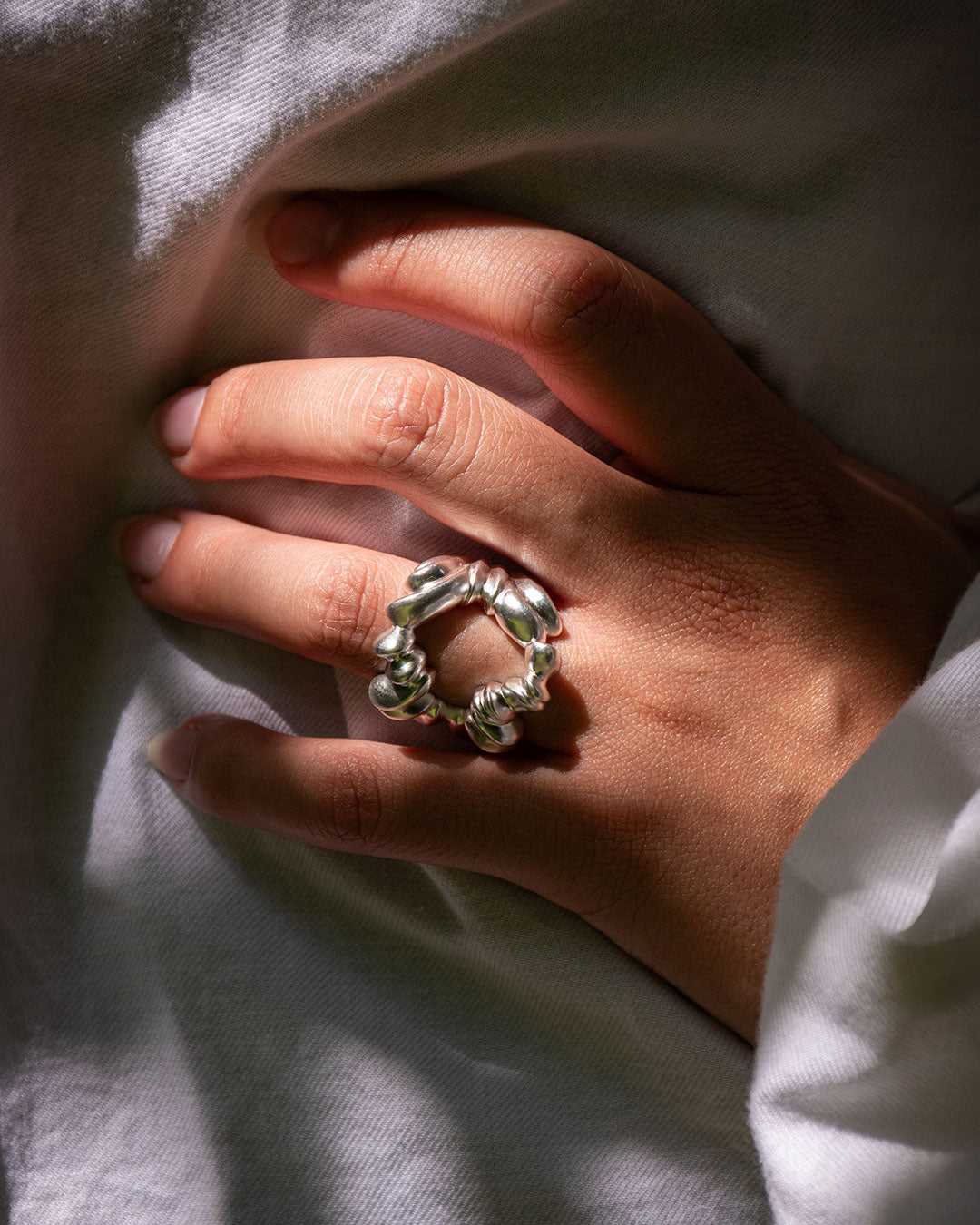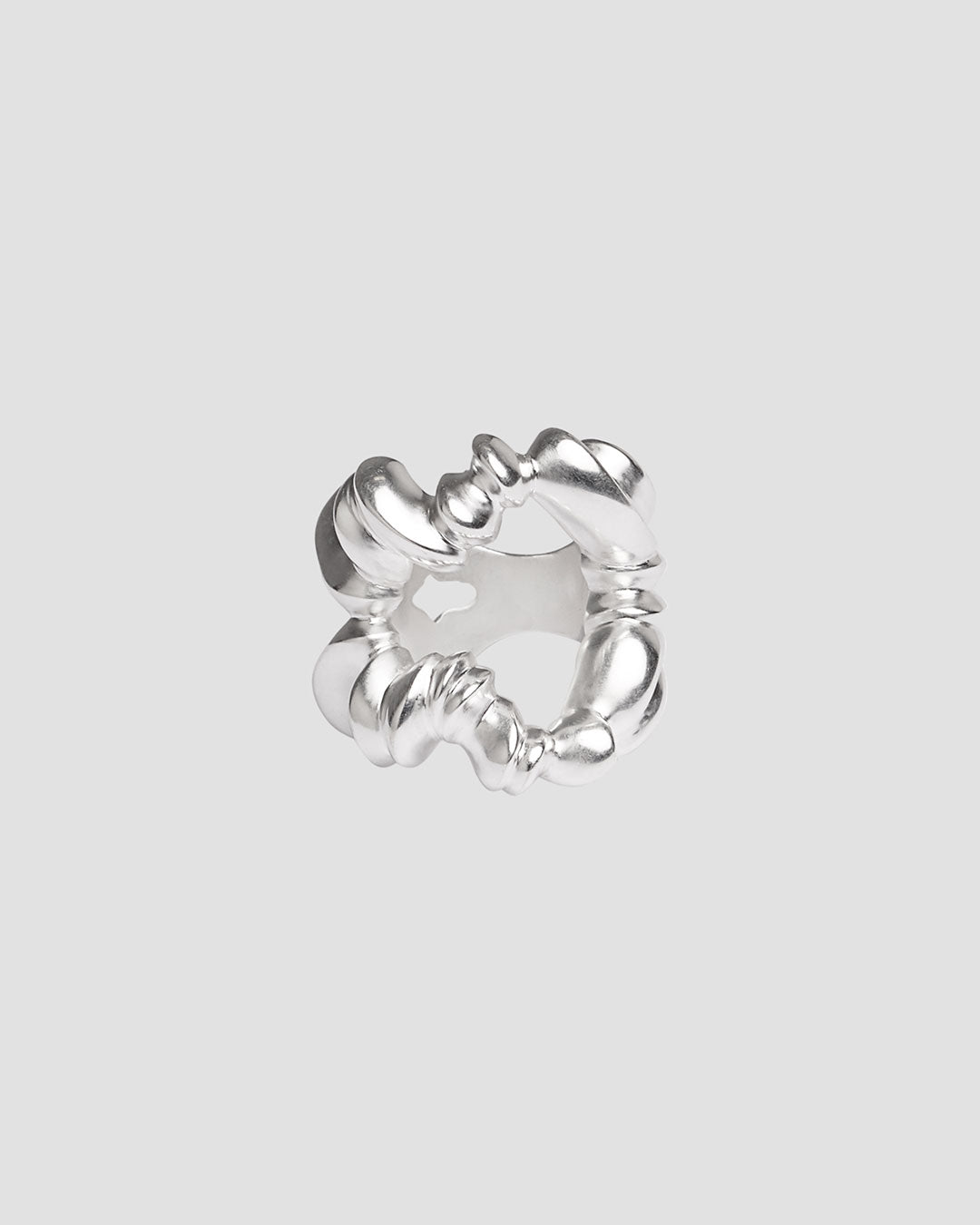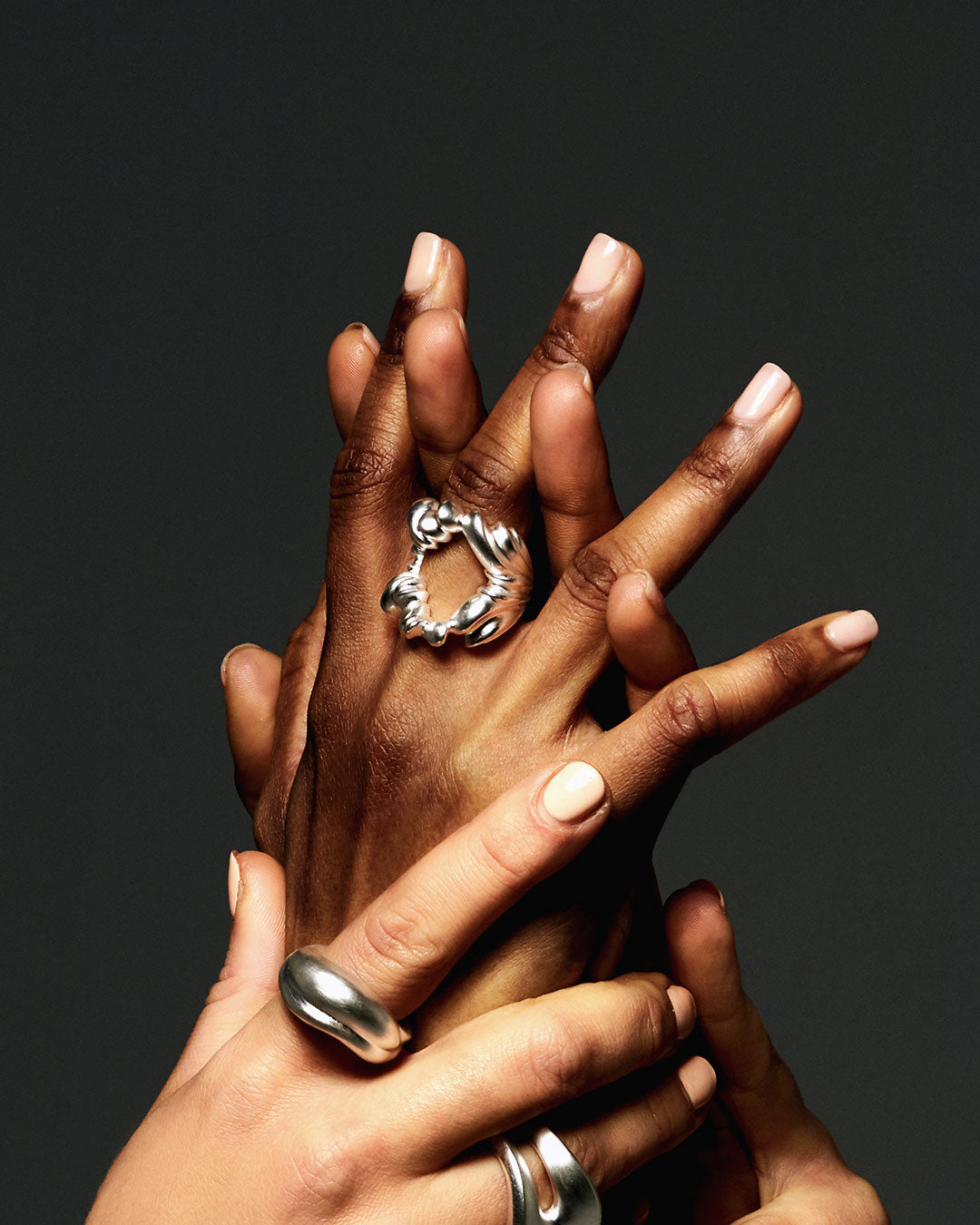 Gazelle ring I
Made to order. This product will be crafted just for you ❤️
Products are shipped between 4 working days (when in stock) and 2 weeks (if made to order).
Gazelle Ring 1 is the premier ring of Gazelle collection. The creating process of this jewelry was pure imagination. Free hand carving this ring was she eyeballing every curve, and how every different section merges together. The ring has many faces, each represents a different interpretation of what a gazelle horn would be like from her imagination. Some parts are more irregular, some are more clean and modern. This ring is as complicated as a living creature. It reminds her of a story from Greek mythology where Pygmalion falls in love with the sculpture he creates, and she is brought to life by Aphrodite. It was about gazelle horn; but the process was more like having a creature born from a piece of wax.
Crafted in Spain
Materials: 925 silver
Technique: Wax carving, Goldsmithing
Measurements:
2.6 cm L x 2,5 cm W x 2.3 cm H
Weight 29.64 g
Care & Manteinance:
We recommend to keep it in the pouch that comes with the jewelry when it's not worn. To clean the grease, please use soft dish soap with soft hair toothbrush and rinse with water; or simply wipe it clean with silver cleaning cloth.
Avoid chemicals found in products like perfume or suncream, avoid getting jewelry wet and salt water.
Shipping is FREE IN EUROPE over € 180.
Shipping cost below € 180 varies according to continent, in accordance with the following flat shipping rates:
Belgium, Germany, France, Italy, Portugal and Spain: € 11,99
Rest of Europe: € 15,99
UK & Switzerland: € 19,99 
USA: € 29,99
As a matter of fact, we do want to encourage you to shop local and support artisans from your own Country.
For the rest of the world, unfortunately we do not provide flat shipping rates. However, if you are really in love with TA-DAAN products get in touch with us and we will get back to you as soon as possible. ❤️