PEI LIU
Crush Jewel
Barcelona, SPAIN
"For those who want to liberate oneself from conventionality and aren't afraid to present oneself as pure as a silver"
Pei was born in Taiwan in 1992. She later moved to the UK and Barcelona. Crush Jewel was founded in 2022 after Pei's graduation from a professional jeweler school in Barcelona. The brand focuses on drawing inspiration from organic lines, architectural structures, and creating a fluid visual sensation.
Pei, as a jeweler, and Crush Jewel, as a slow fashion brand, aim to produce exclusive pieces that showcase the value of jewelry beyond mere material and social worth, using her artisan knowledge and skills.

Crush Jewel's jewelry goes beyond superficial appearances. All pieces are meticulously crafted from 925 silver. It is the result of extensive hours spent casting, carving, hammering, and polishing. Each piece is transformed into a precious work of art that is meant to be cherished and passed down through generations.

The essence of Crush Jewel's design lies in capturing the intricate details of nature that are often overlooked, juxtaposed with a touch of unconventionality and a relentless pursuit of perfection. The designs are brought to life through the wax-carving method, allowing for freehand creation in a process that yields fluid and organic pieces.
more about Crush Jewel
Value in the details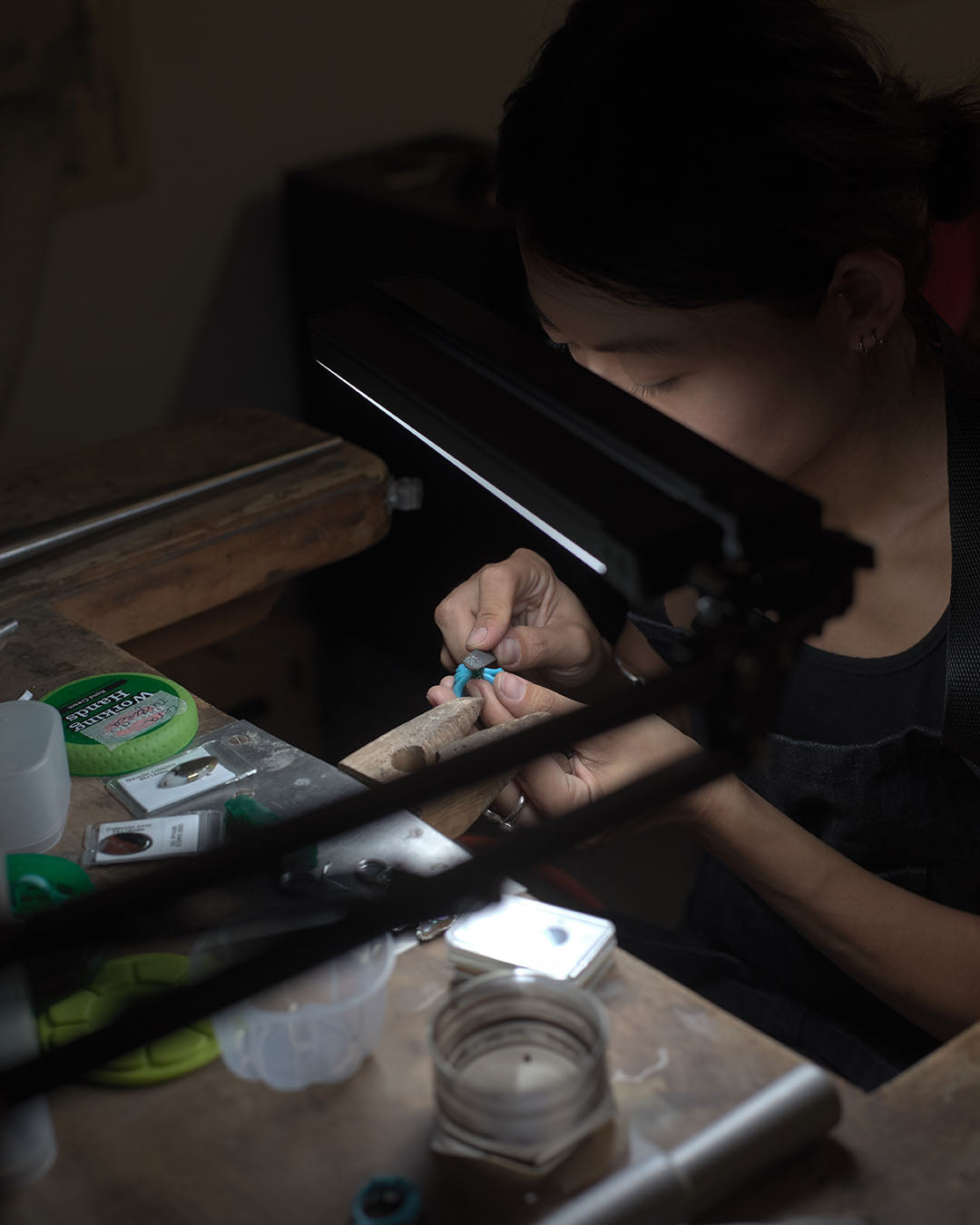 The Artistry of Wax Carving at Crush Jewel
One of the most distinguishing features of Crush Jewel is the usage of wax carving technique that is done entirely by hand. As the artist's hands manipulate the malleable wax, they breathe life into each curve and intricate pattern. This method of creation instills a sense of authenticity and artistry in every piece, making it truly one-of-a-kind.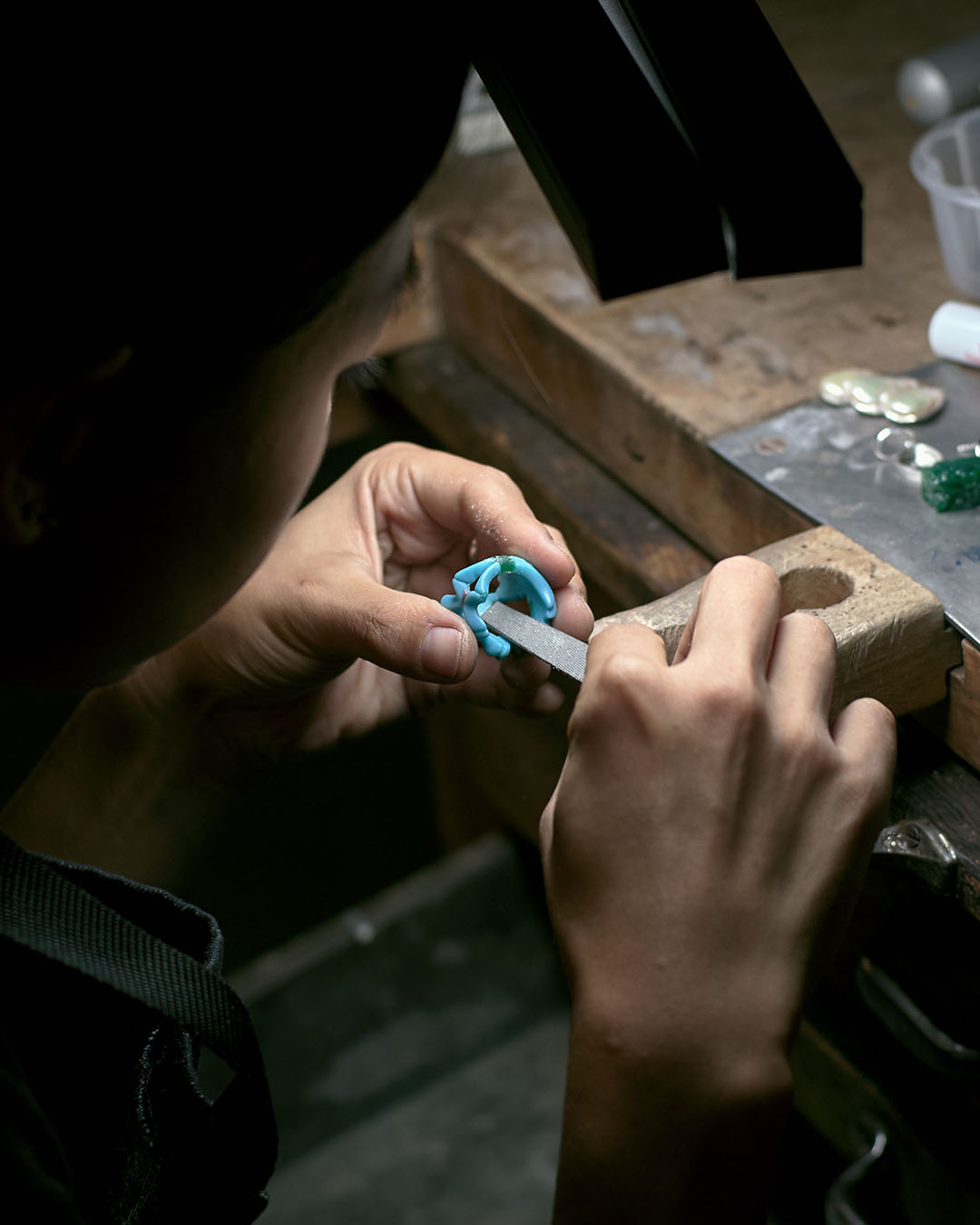 Crafting Timeless Beauty
Pei primarily develops her jewelry pieces using the wax carving technique before transitioning to the casting process. Through wax carving, she meticulously sculpts and refines intricate details. The wax model is then cast in silver, faithfully preserving the design and craftsmanship of the original carving. This blend of traditional and modern techniques results in jewelry that embodies Pei's artistic vision and showcases the beauty that can be achieved through skilled craftsmanship.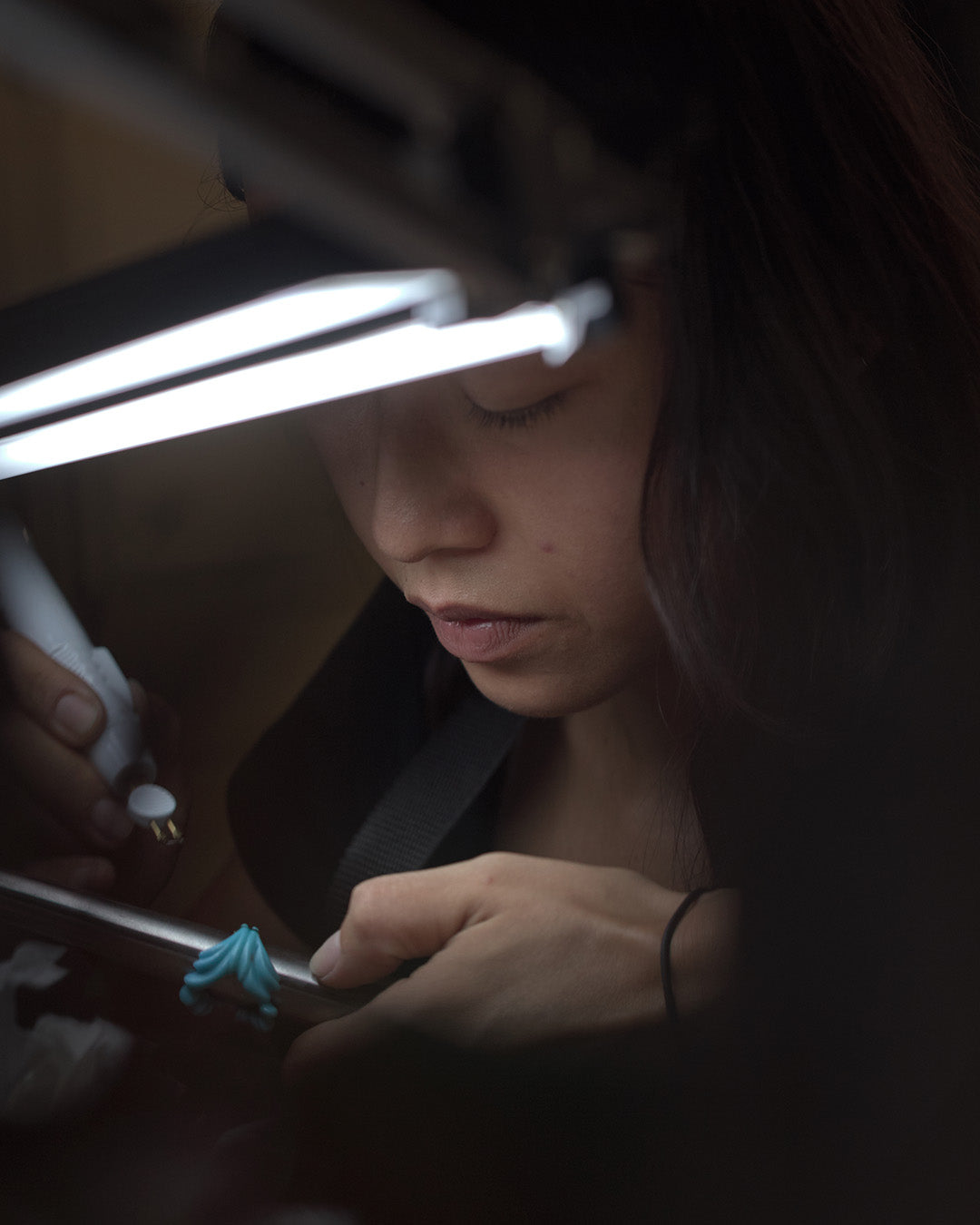 Nature's Essence Unveiled: Uniting Artistry and Originality
At the core of Crush Jewel's design philosophy is the ability to encapsulate the nuanced intricacies of nature that are frequently unnoticed, harmoniously blended with a hint of originality and an unwavering quest for flawlessness. The artistry behind these designs is actualized through the wax-carving technique, enabling the artisans to create with unrestrained creativity, resulting in pieces that exude a seamless, fluid, and naturally inspired aesthetic.
In any of our ring page you can find the conversion table that will help find the right fit for you.
To clean the grease, please use soft dish soap with soft hair toothbrush and rinse with water; or simply wipe it clean with silver cleaning cloth.
Also, we recommend that the client bring the jewelry to local jewelry shop to have professional cleaning if needed.
If you have any inquire about this please contact us at info@ta-daan.com
Please put in the subject of the email your order number and attach a picture of the article(s).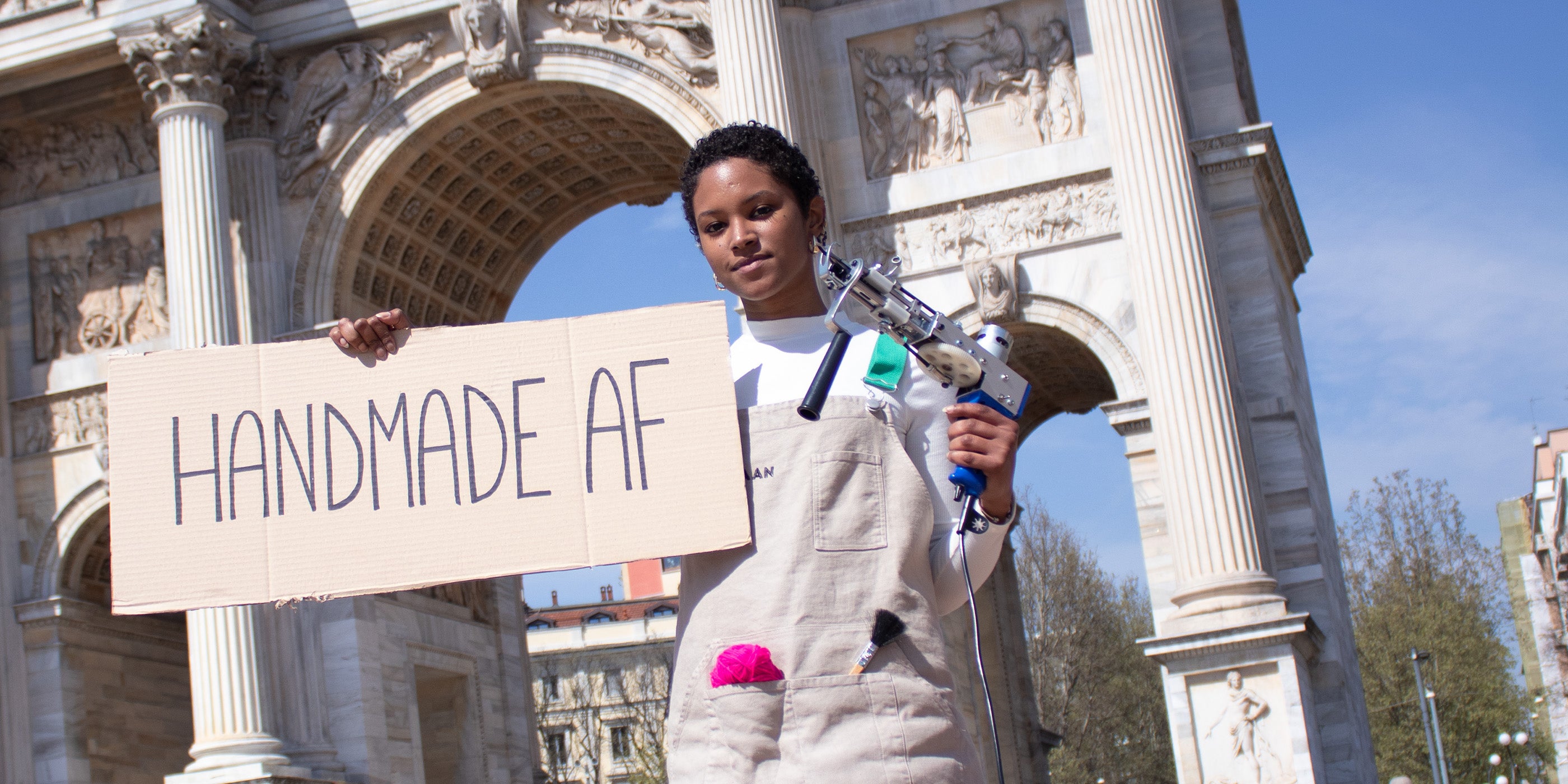 MORE THAN JUST PRODUCTS
An ever growing community
Artisans, designers and creative minds are the protagonists! Do you want to join the community? Reach out to us!