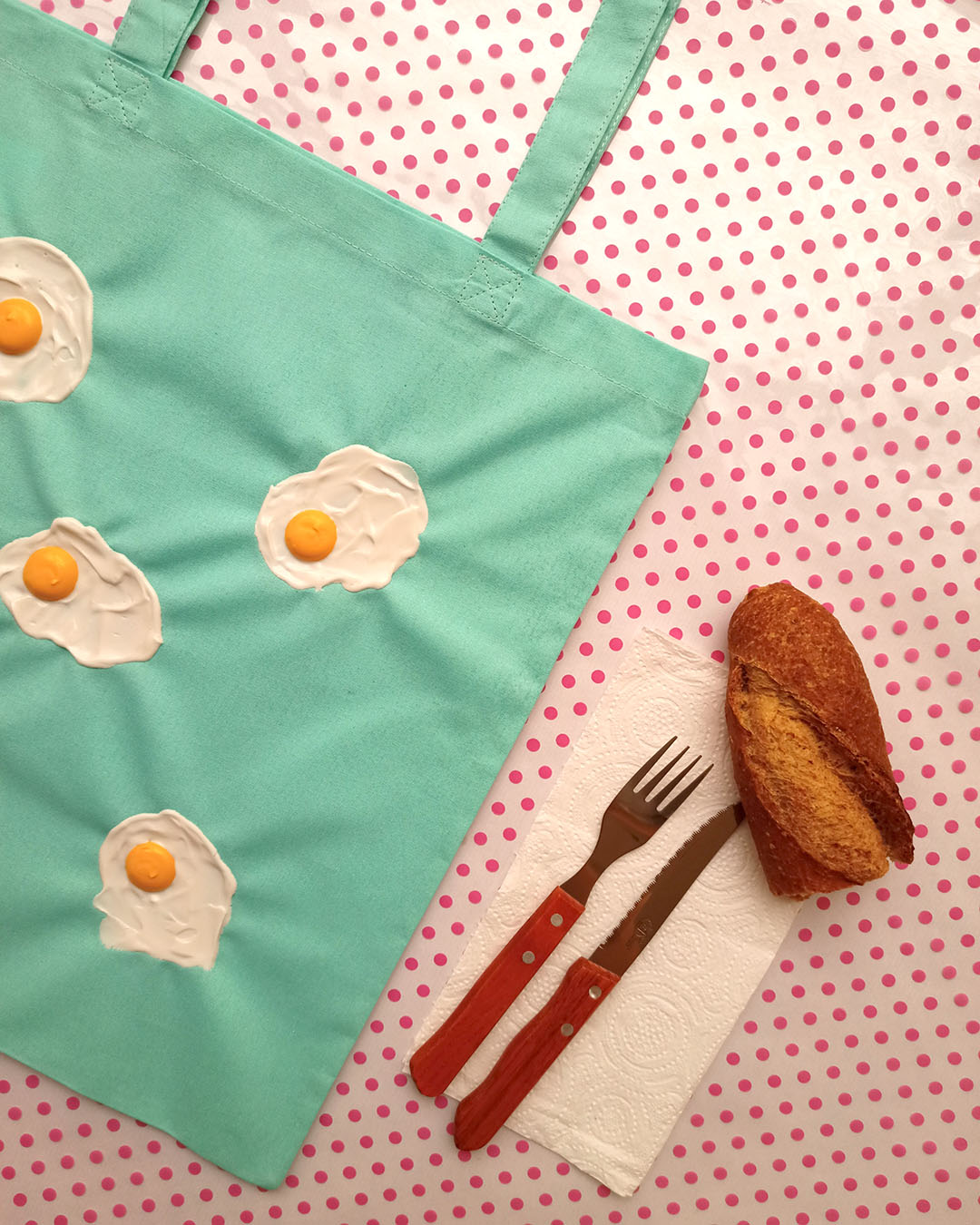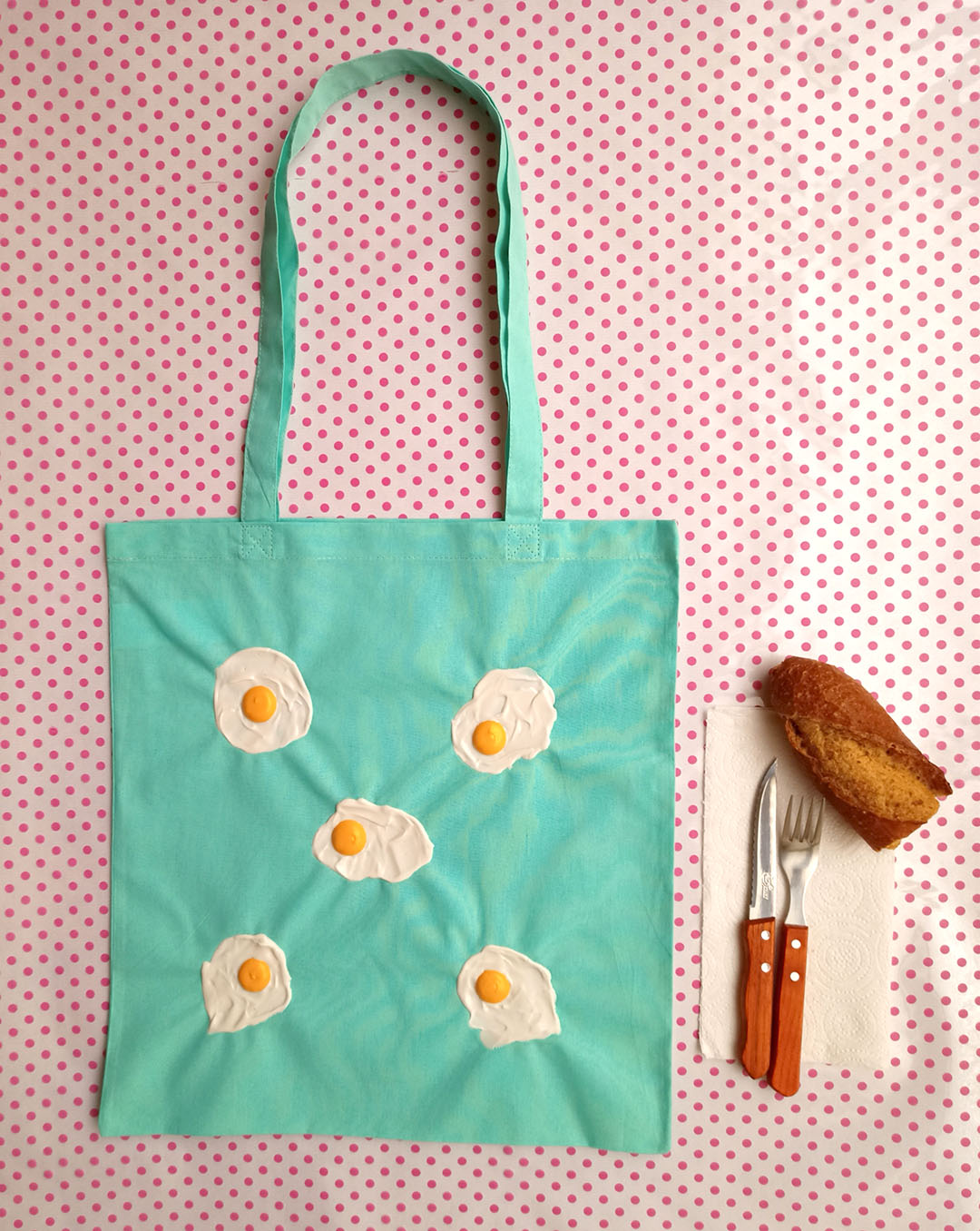 Egg Bag - Turquoise
Please note: To boost the odds of your goodies arriving by December 25th, we recommend placing orders for in-stock items before December 12th.
Act fast – limited stock available!
This product is made to order only. Shipping is expected within 2 weeks.
The time has come to get closer to art, being able to touch it and letting yourself be carried away by the pleasant sensations of sight and touch. Get ready to attract attention with the original fried egg tote bags! They are very special because of the reliefs and texture that you will be able to experience in your hands.

Each egg is handmade by Agnes with lots of love and care, that's why each one of them is unique, just like in life itself!

Be sure that you will not go unnoticed and that you will live a unique experience through your senses.

Crafted in Spain
Materials: Light Modeling Paste Vallejo, ACRILICO VALLEJO STUDIO No. 22 and Varnish-glue Mod Podge Gloss Dishwasher Resistant
Technique: Application by hand with modeling paste from tubes and subsequent application of varnish.
Measurements:
Bag 38 cm L x 42 cm H
Handles 67 cm L
Capacity 10 L
Weight 140 g

Big Egg: 10 cm circa
Small Egg: 6 cm circa
Care & Manteinance:
- To take the best care of the product, hand washing is preferable. In the case of fried eggs, if desired, rub gently with a little water and soap with the help of a brush.

- If you want to machine wash, use a cold wash program and place the tote bag inside out, although it is not recommended since there is a risk of shrinkage and less durability.

- Once washed, iron only the fabric and not the egg reliefs.

Shipping is FREE IN EUROPE over € 180.
Shipping cost below € 180 varies according to continent, in accordance with the following flat shipping rates:
Belgium, Germany, France, Italy, Portugal and Spain: € 11,99
Rest of Europe: € 15,99
UK & Switzerland: € 19,99 
USA: € 29,99
As a matter of fact, we do want to encourage you to shop local and support artisans from your own Country.
For the rest of the world, unfortunately we do not provide flat shipping rates. However, if you are really in love with TA-DAAN products get in touch with us and we will get back to you as soon as possible. ❤️