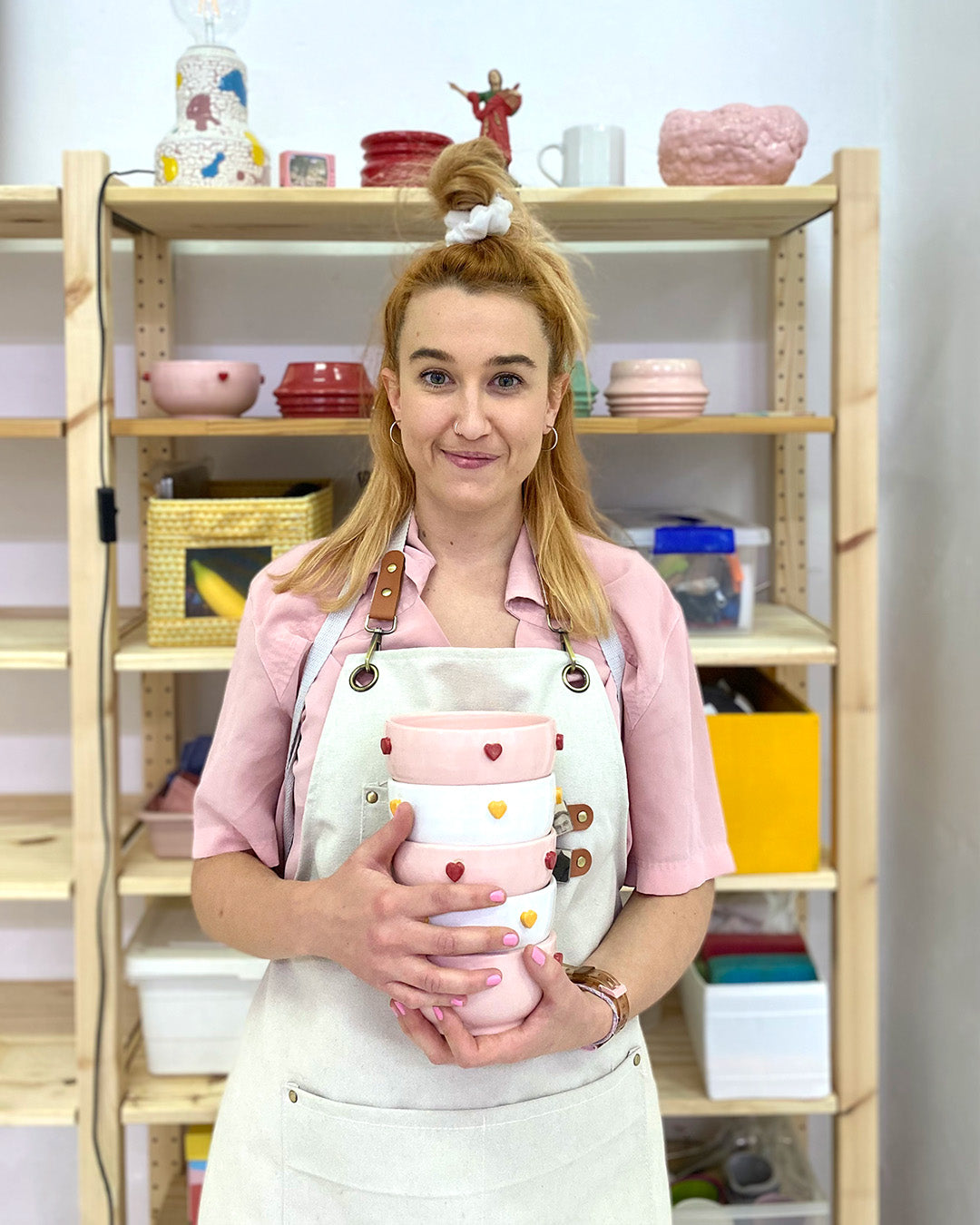 AGNES ANSIO ESPÍ
Magnesita
Valencia, SPAIN
"Her productions try to approach art to the point of wanting to touch it, evoking and creating sensations to sight and touch."
Agnes Ansio studied Psychology in her hometown, where she currently lives. After graduating, she is aware that what gives her energy, is art and makes continuous searches to find what satiates her creative appetite, being this, Art Therapy.
After this experience, she decides to dive deep into the depths of her entrails, finding acrylics, textures and clay. Two years ago she decided to study artistic ceramics and found it to be her safe space where she could continue giving form to ideas and building with clay.
Agnes Ansio is the founder of Magnesita and the designer and producer behind her pieces. She works in a multidisciplinary way with different materials and plays at finding textures and experimenting with them.

The artist proposes a journey through the exploration of the psyche, food, intimacy. The primordial relationship between these elements, individuals and the world underlies the aesthetic and conceptual creation of her productions. She starts from the creation of reliefs from different materials such as modeling paste or clay, forms that come out of the dream-wakefulness states, ideas that resonate with her or thoughts related to the human being, psychology and society.

Her work is related to the origin, to put the focus where we do not usually stop, from an intimate sense and inviting to investigate one's own senses.
more about Magnesita
Value in the details
Each egg is unique
Each egg in the Egg bags is handmade, as in life itself, each one is unique, although its cooking, unlike fried eggs, can take up to a week, depending on the size and ambient temperature. Afterwards, a layer of water-resistant varnish is applied, which allows them to shine in all their splendor.
Modeling paste and precision
The modeling paste is usually applied in other techniques such as painting. In this case, it is applied on the fabric support of the tote bag. This material, which hardens progressively, awakens the senses of sight and touch and turns your tote bag into a unique experience for your senses.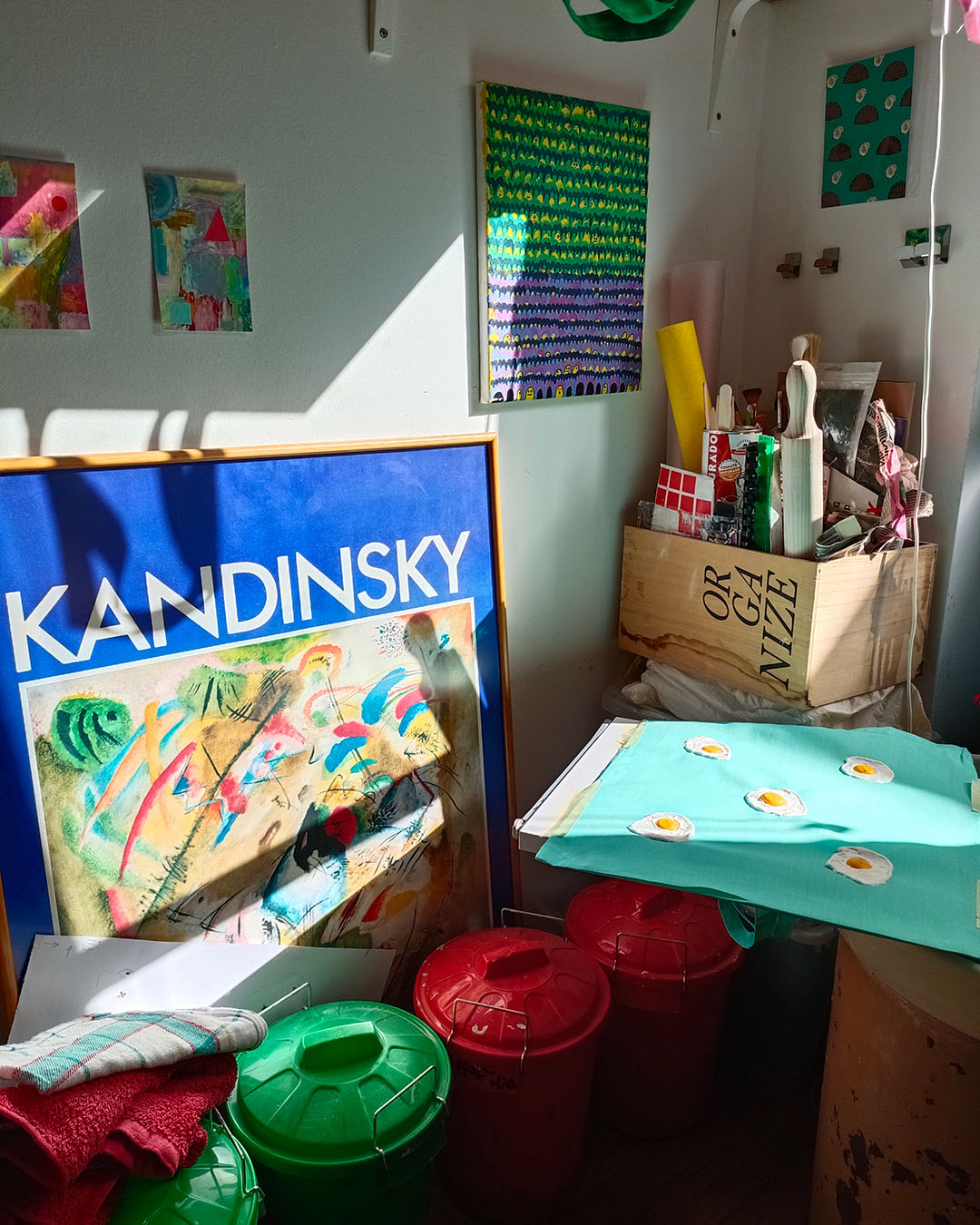 Creativity and psychology
His research focuses on expressing, through materials, the emotional responses produced by external stimuli and the social relationships he establishes. Almost everything she does is related to the emotional, perhaps because she has never ceased to know herself and this is inevitably reflected in her productions. The egg, the raw material of her brand, is for Agnes an exquisite delicacy, but it is also the way to immerse herself in her deepest and most unconscious memories.

Yes, as long as it is cold and upside down, even so, the recommendation is to do it by hand for greater durability.
Yes, it is a fairly strong material and remains durably adhered to the fabric, in case the edges peel off slightly over time, it is not advisable to stretch or force the material.
Yes, in case of a special request, please contact TA-DAAN by chat or email and we will let you know if we can meet your needs.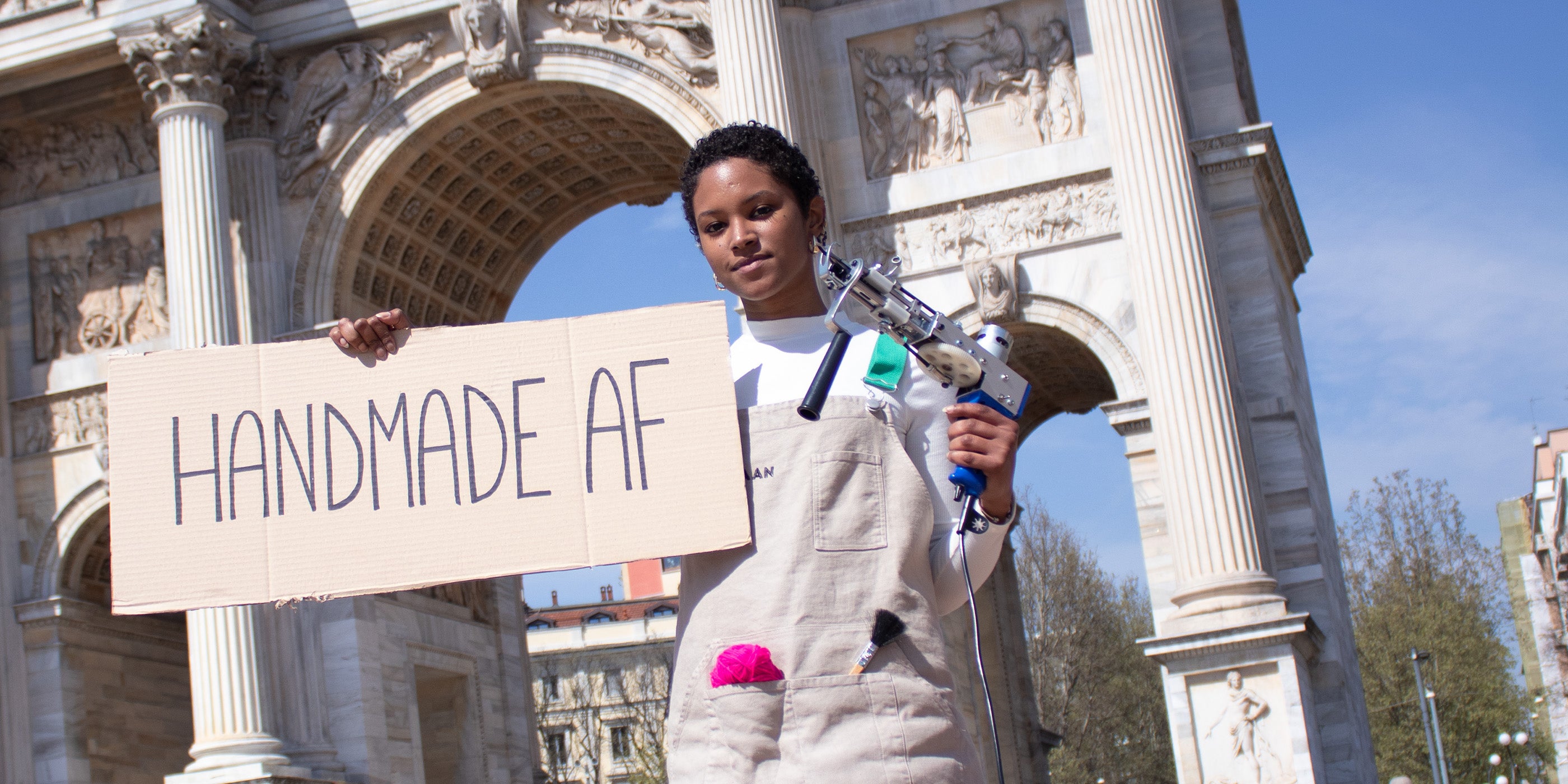 MORE THAN JUST PRODUCTS
An ever growing community
Artisans, designers and creative minds are the protagonists! Do you want to join this amazing community? Reach out to us!