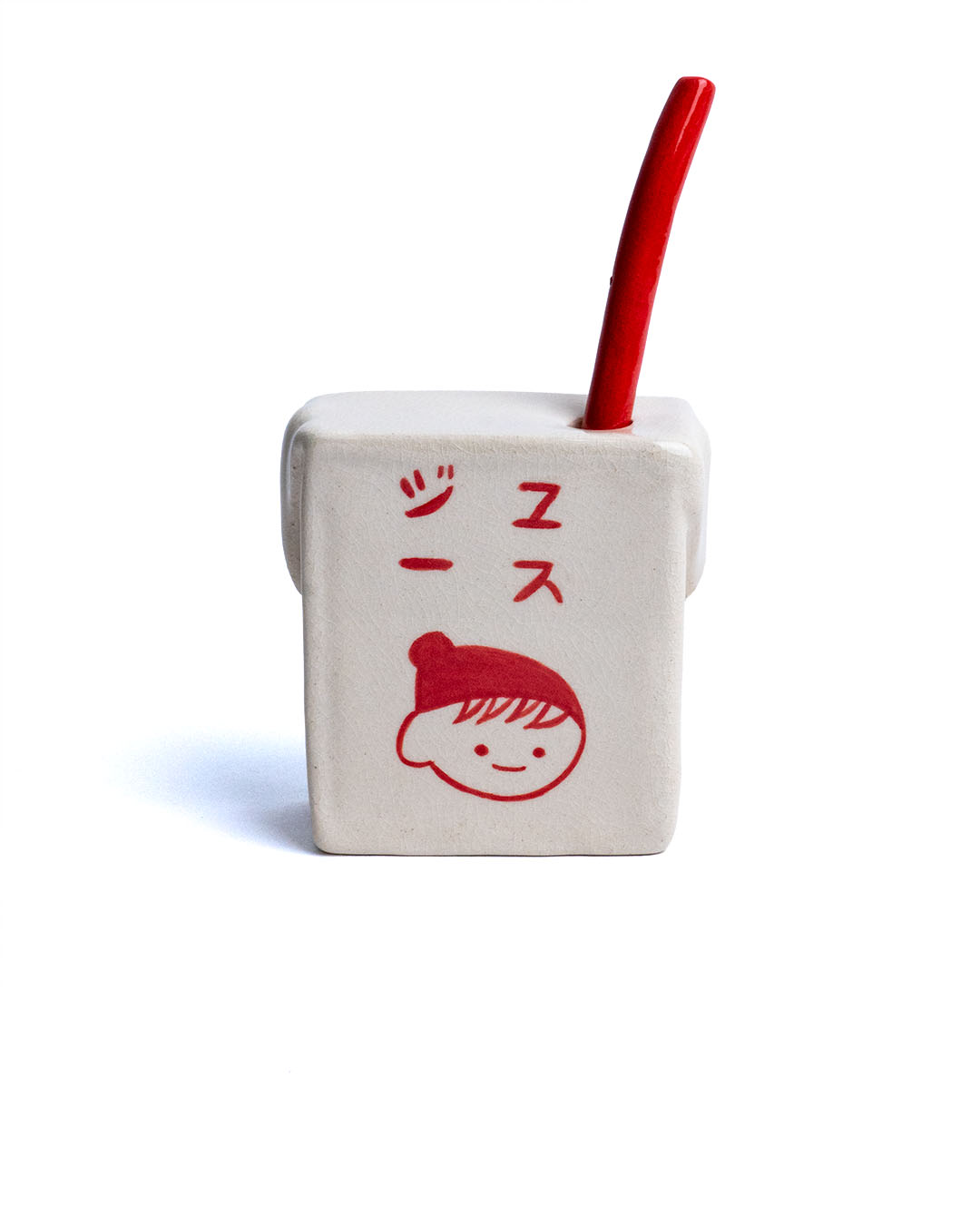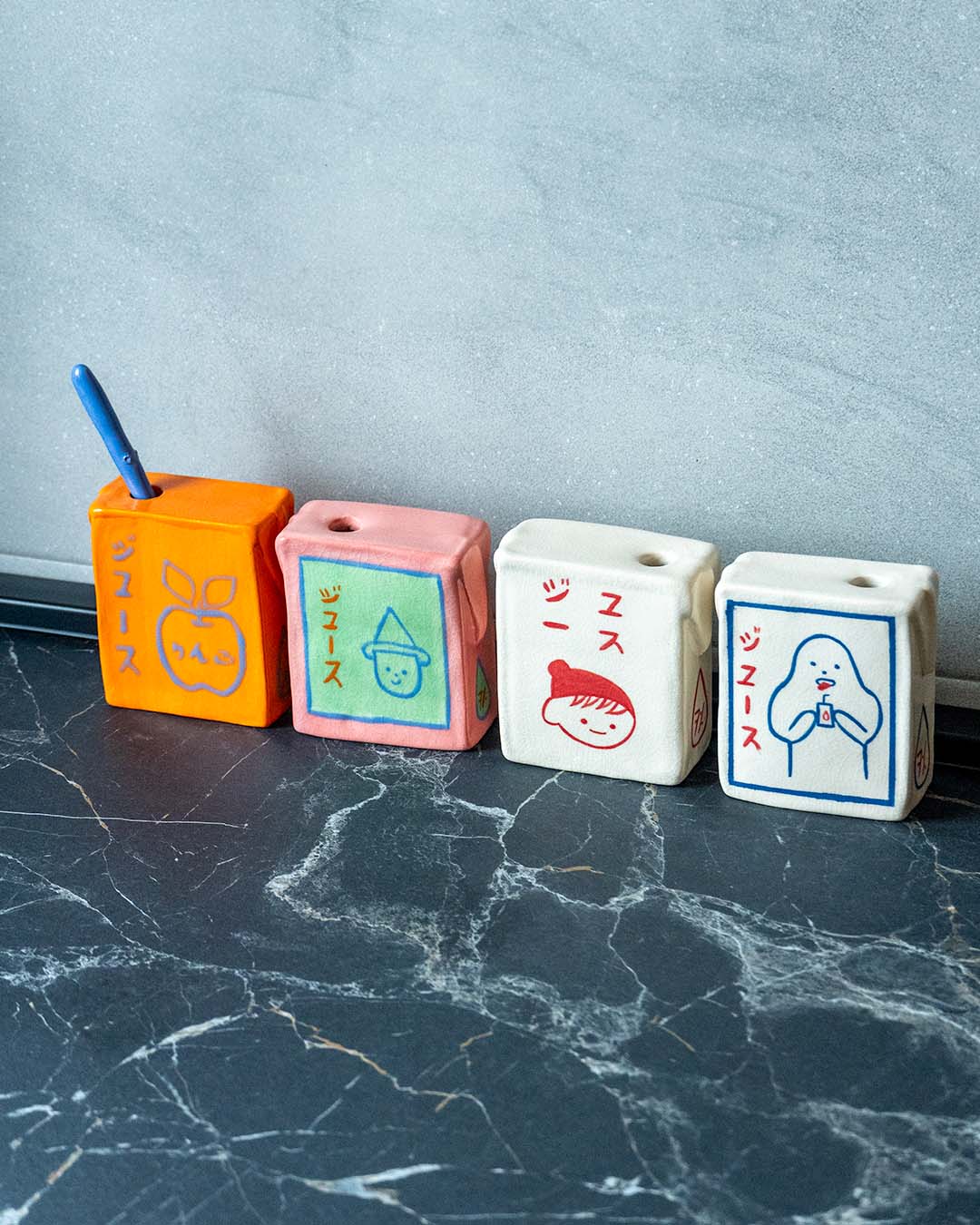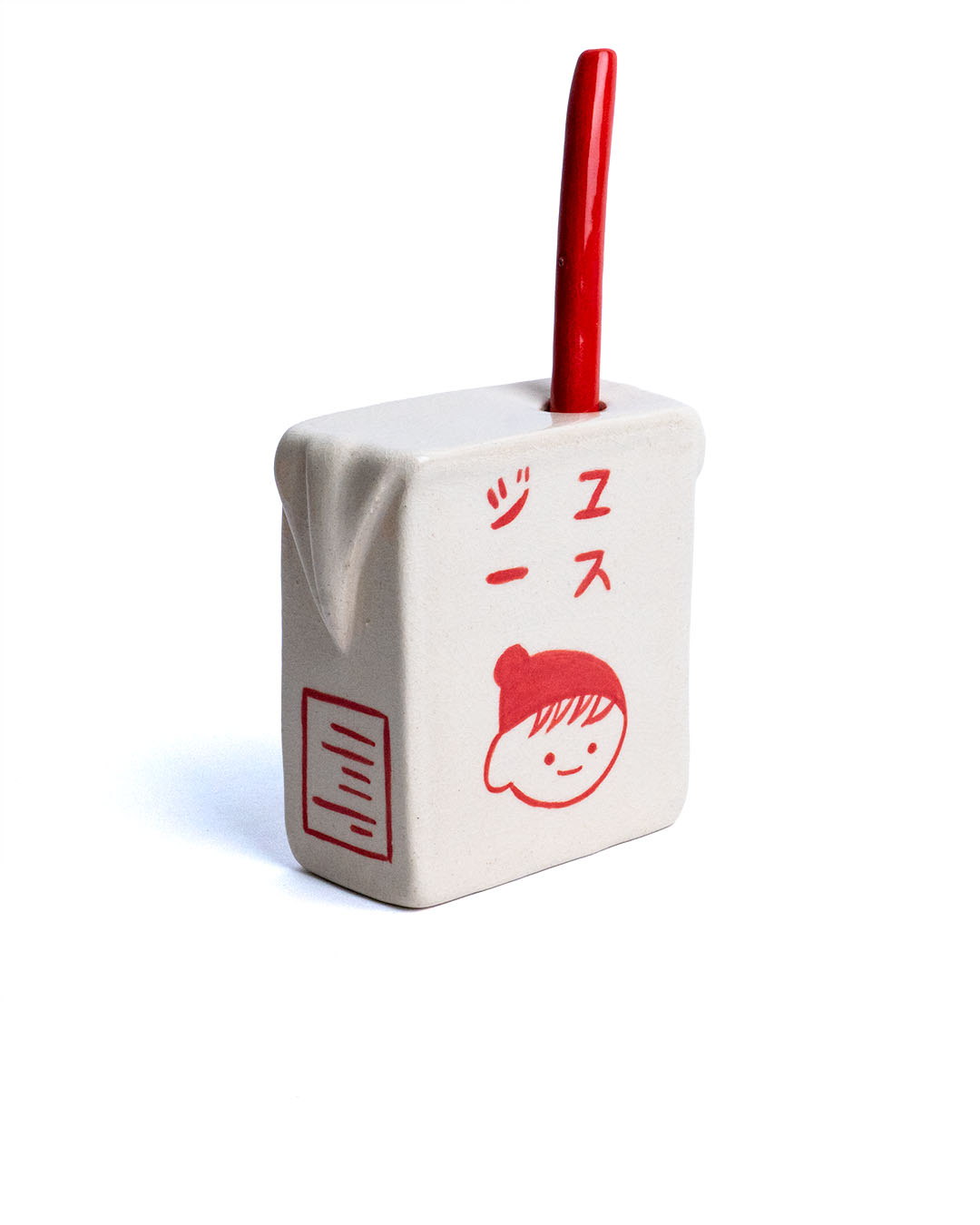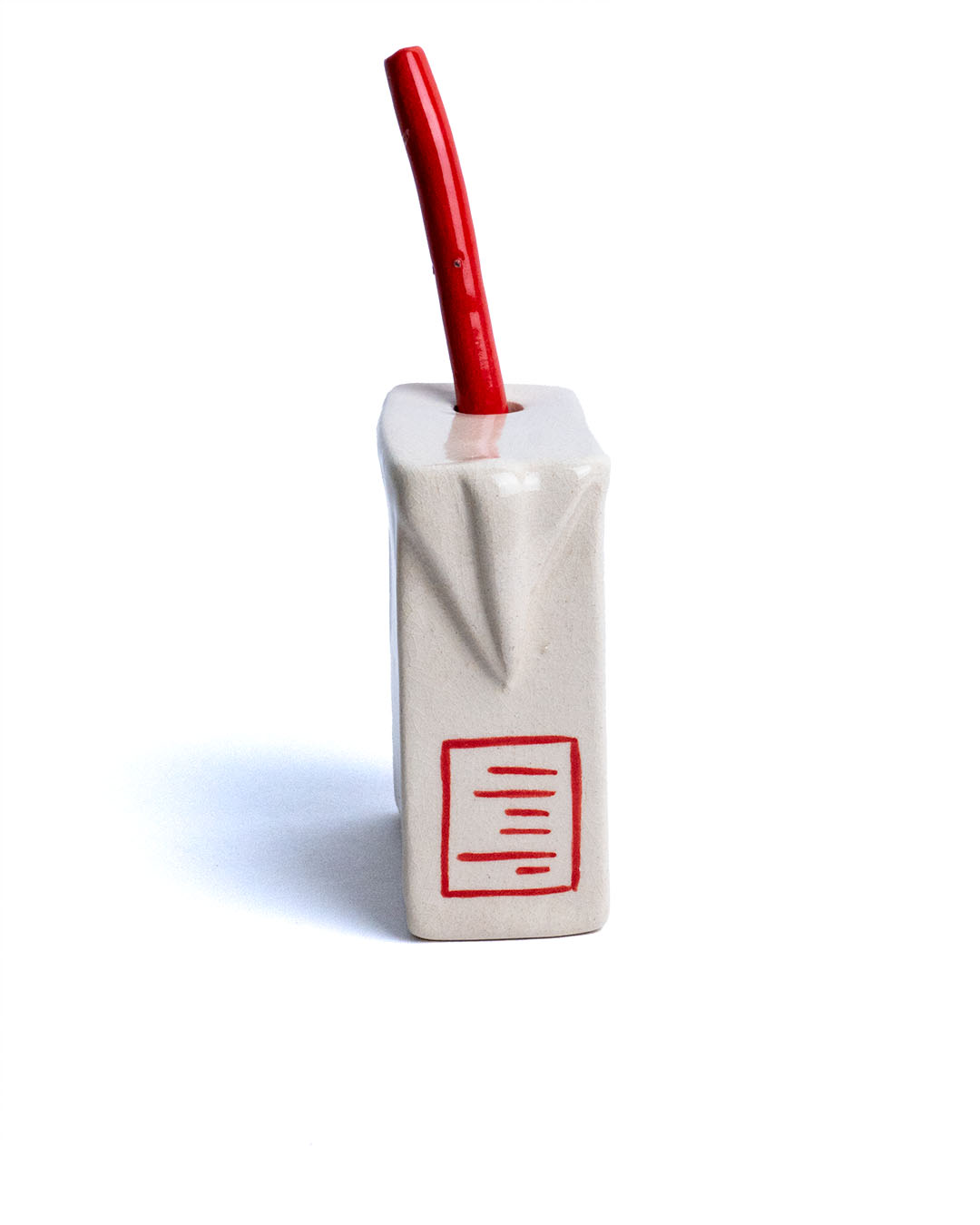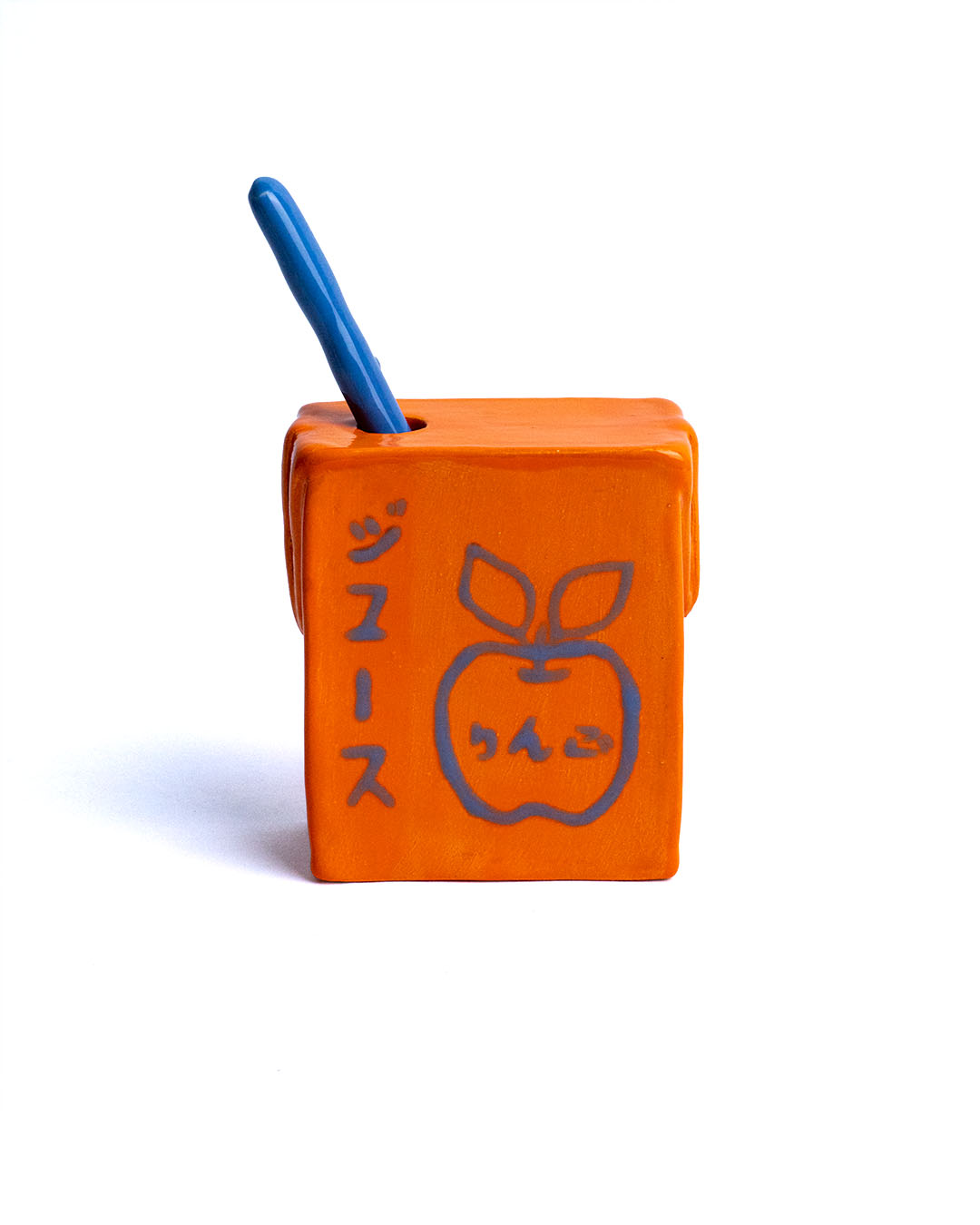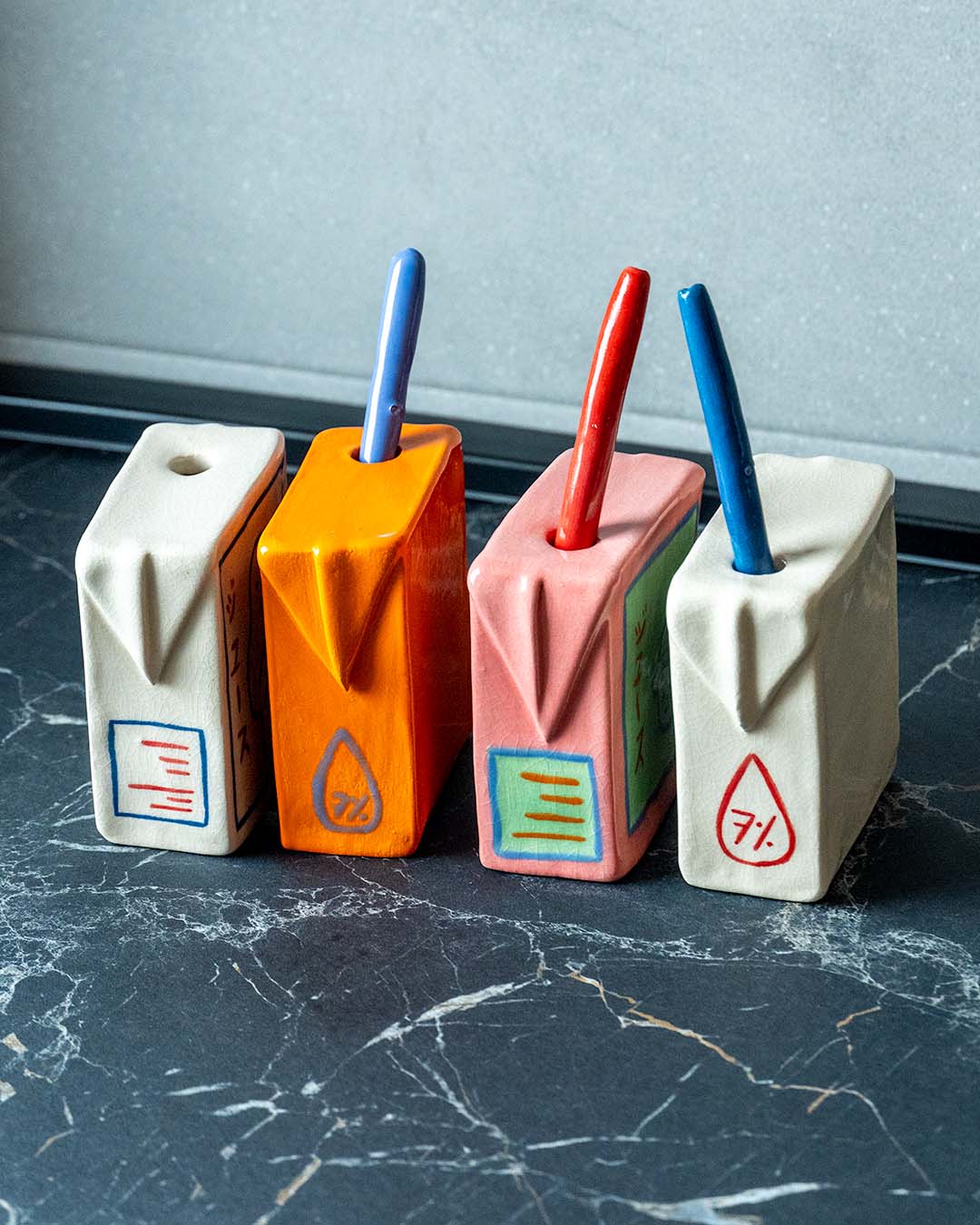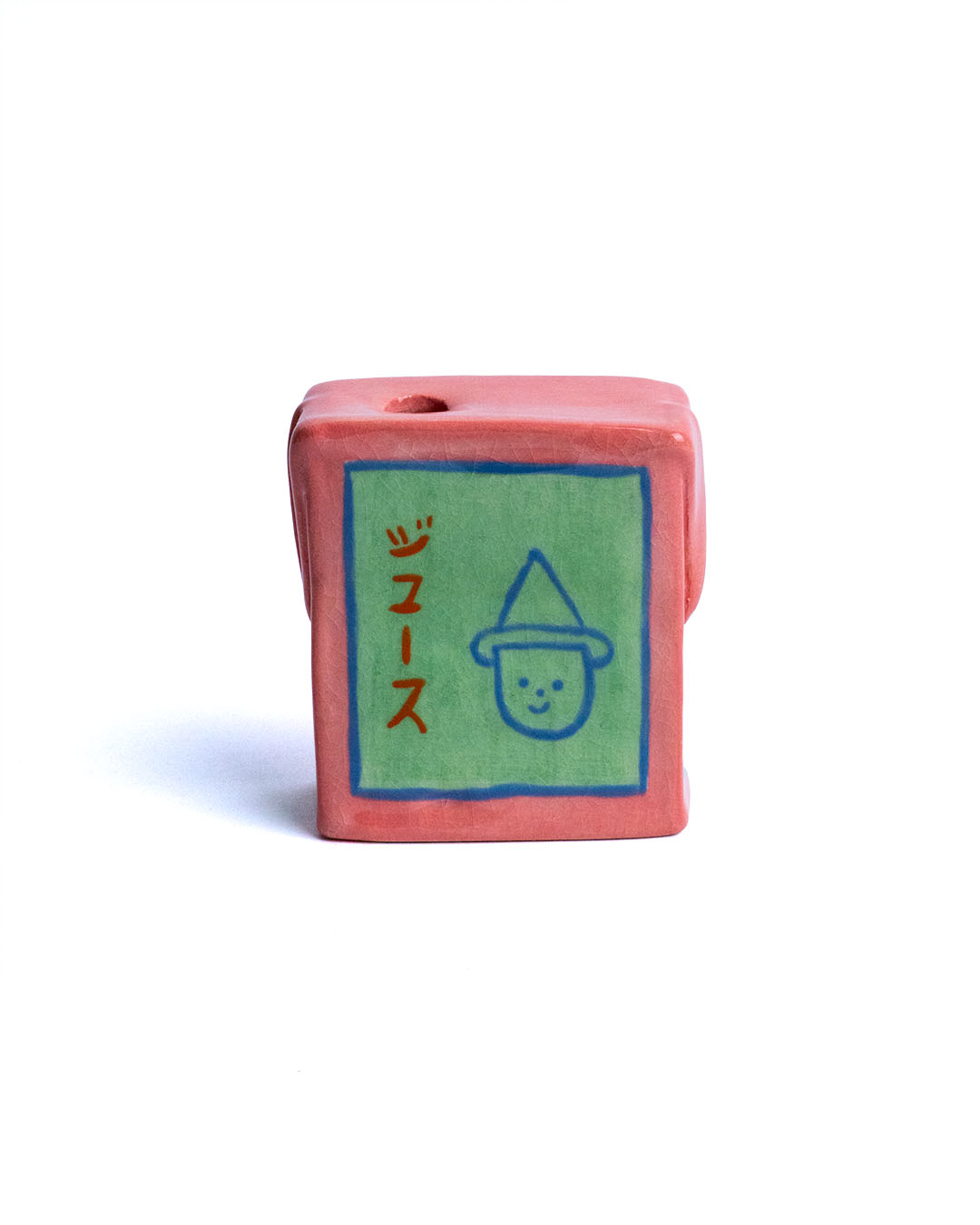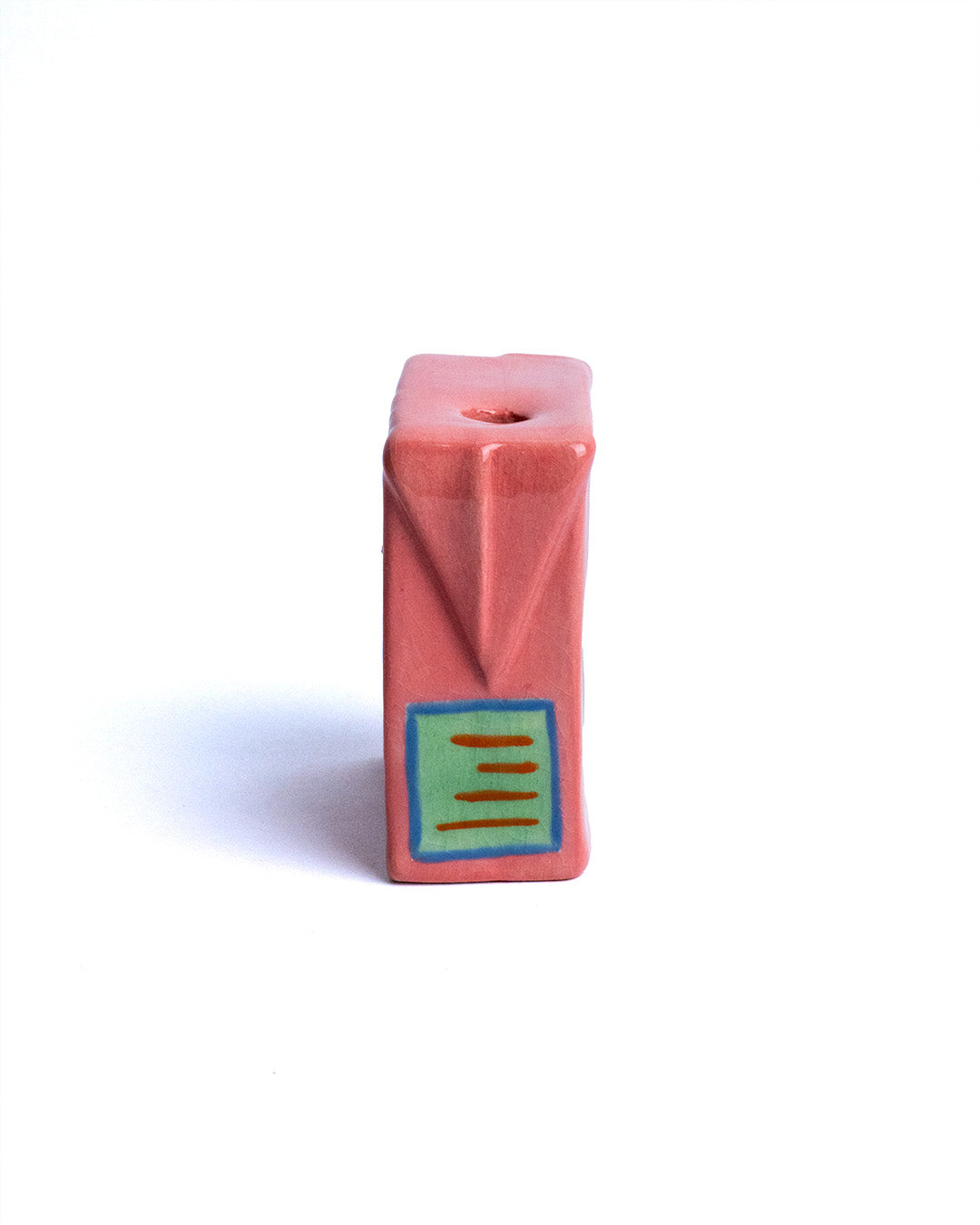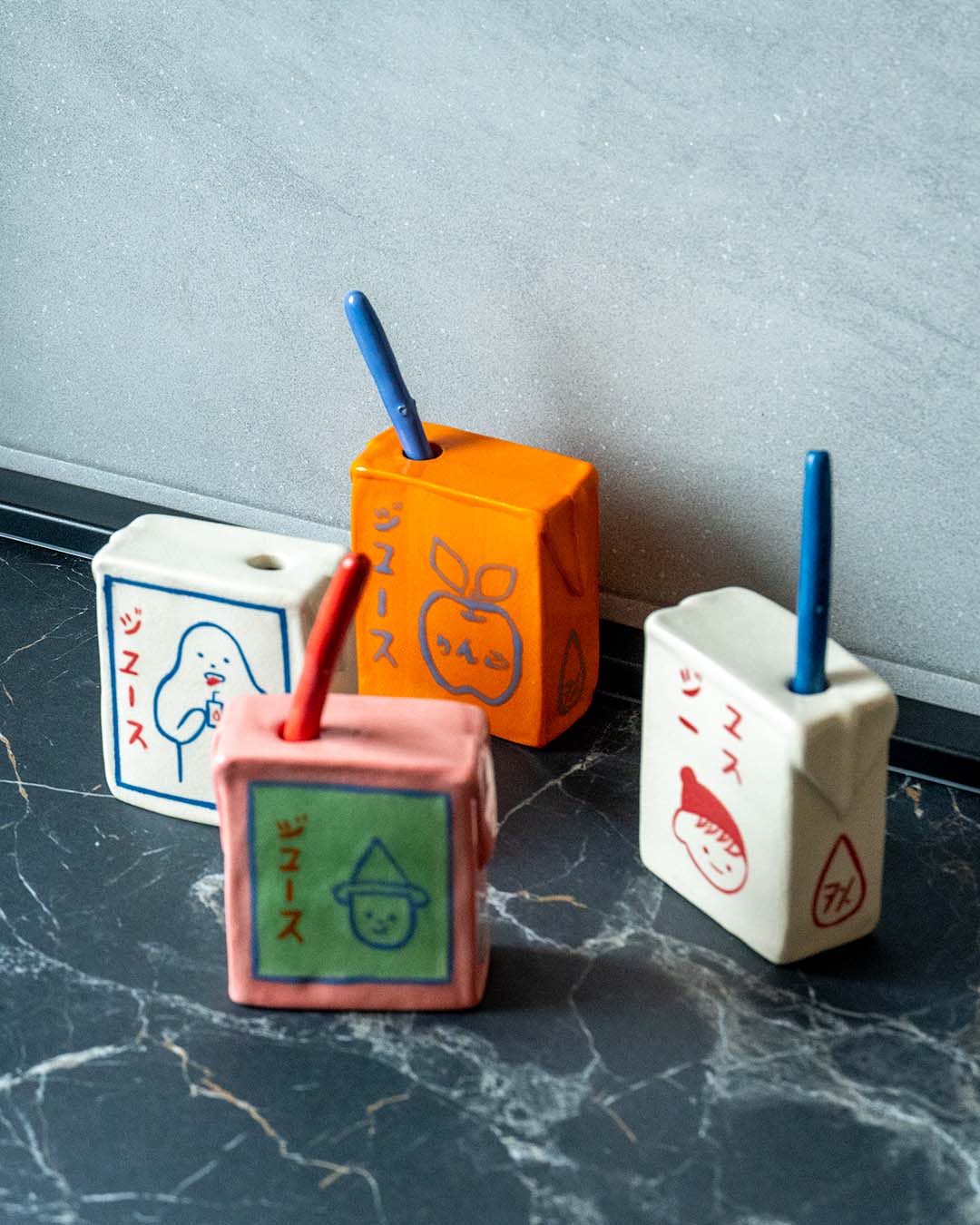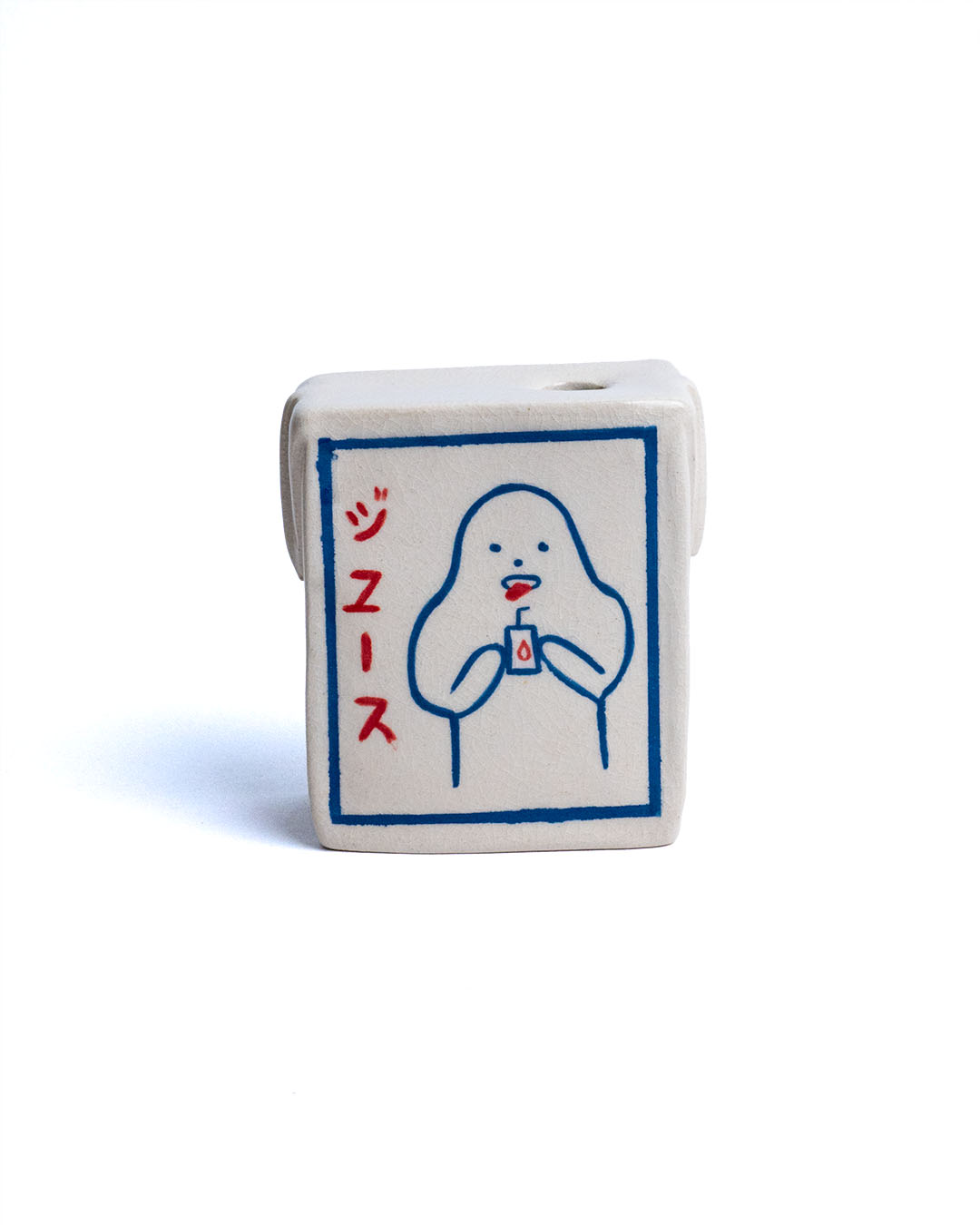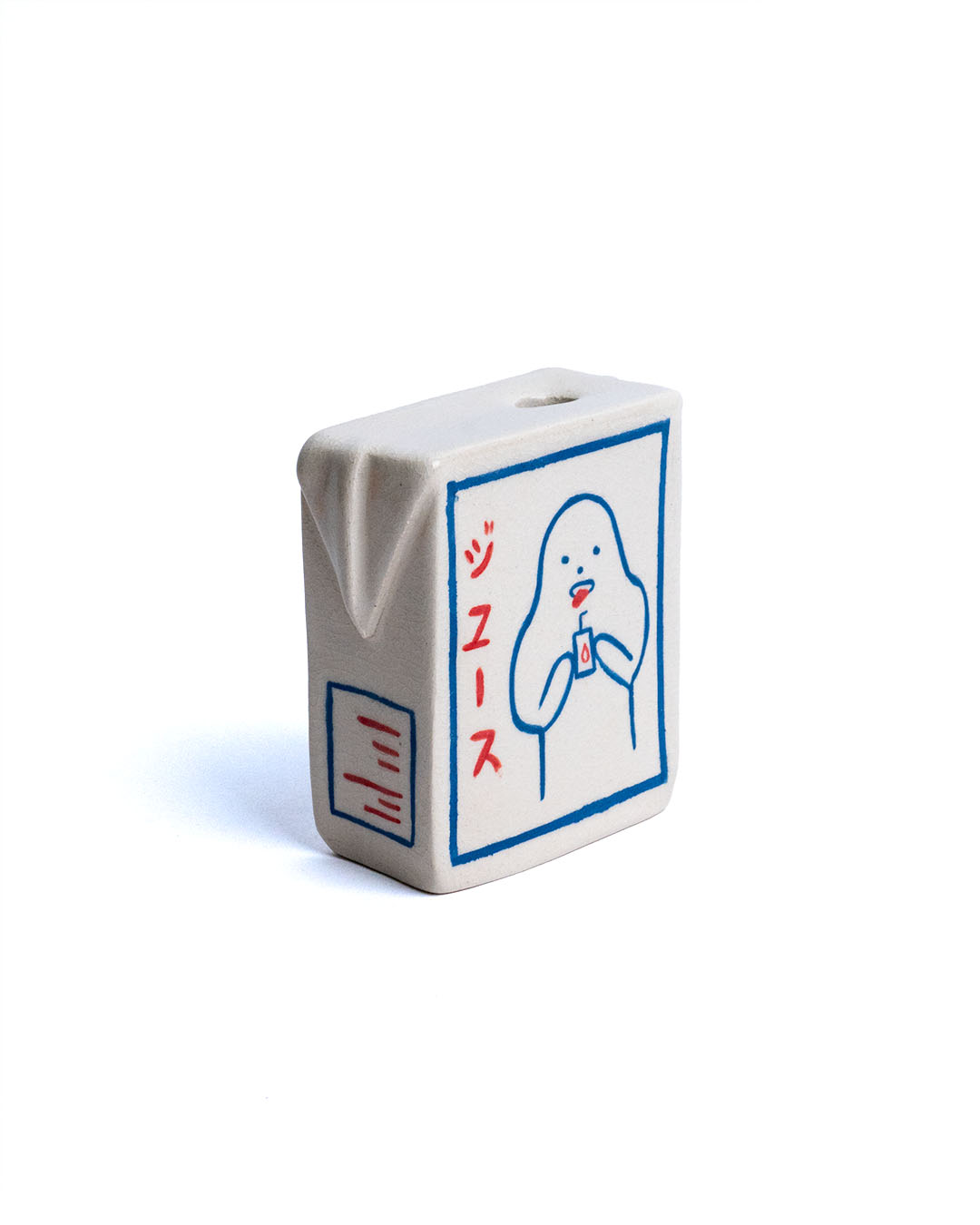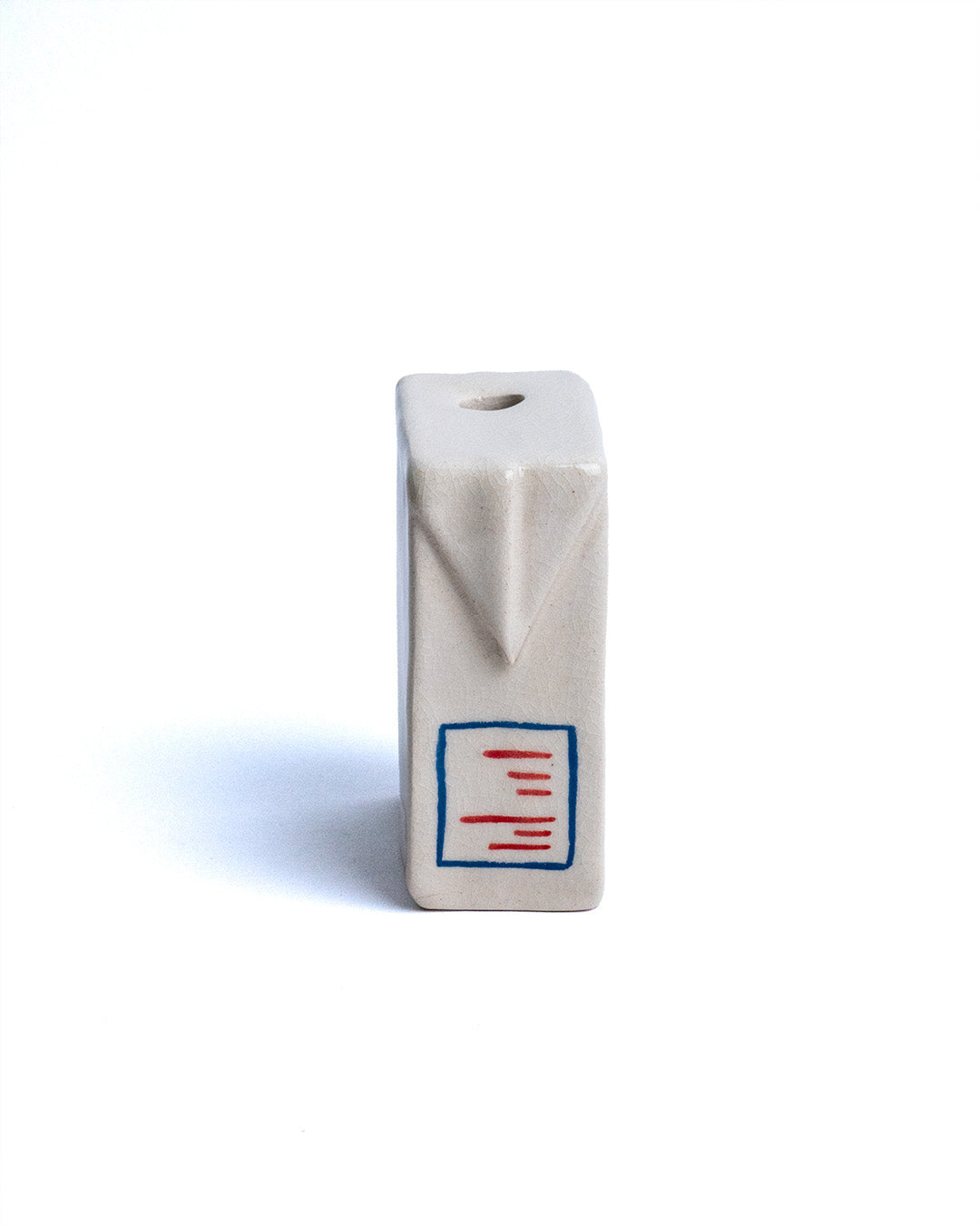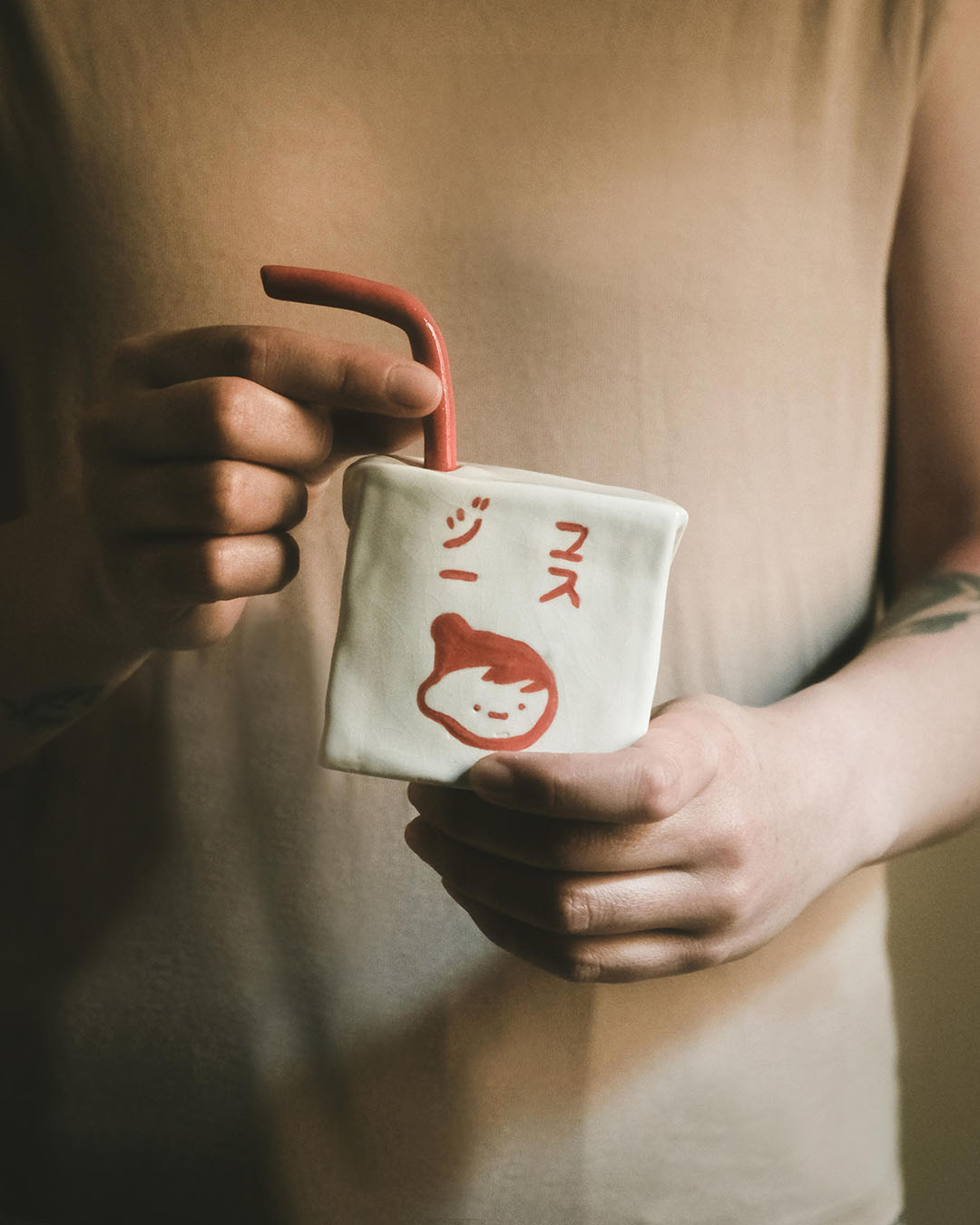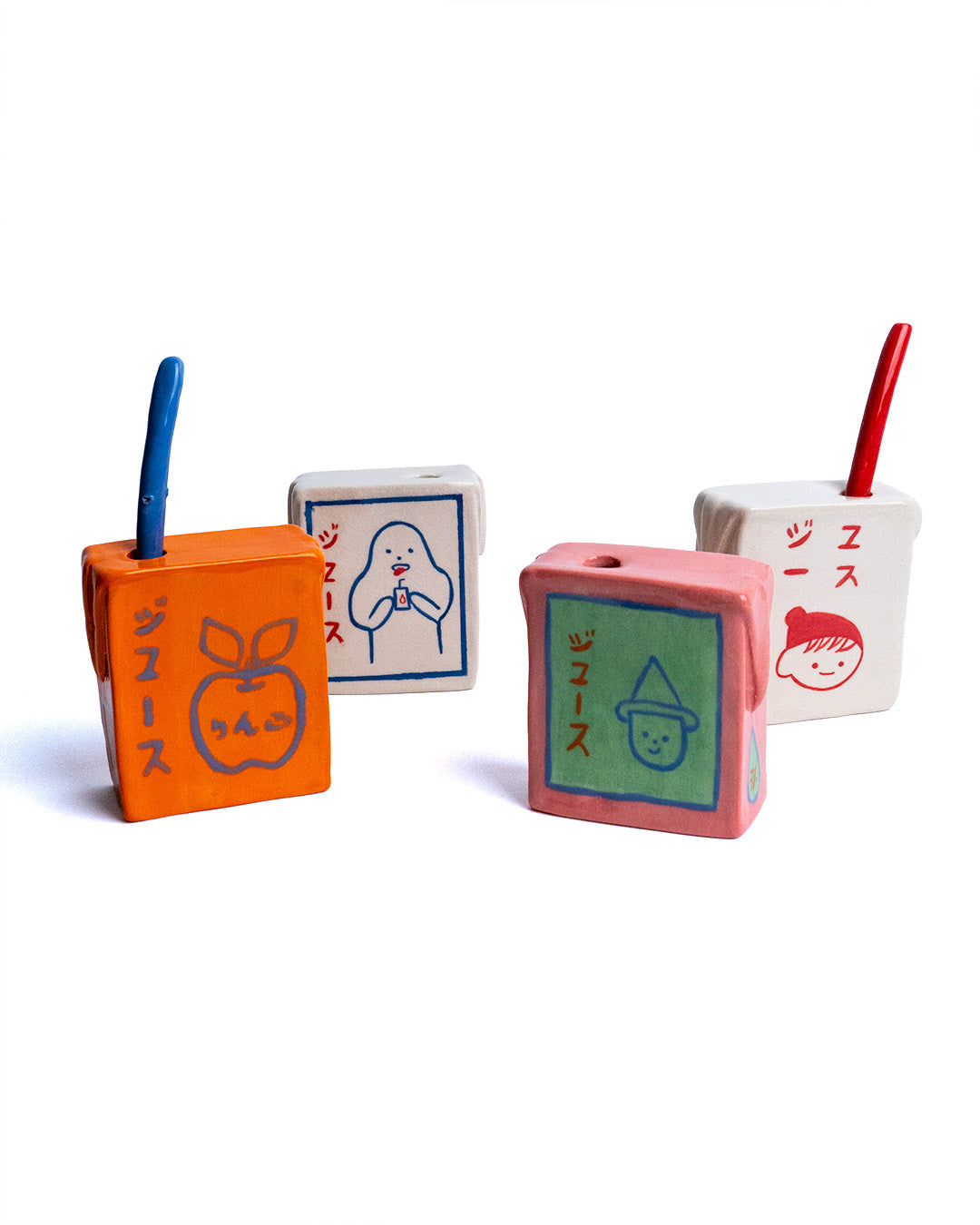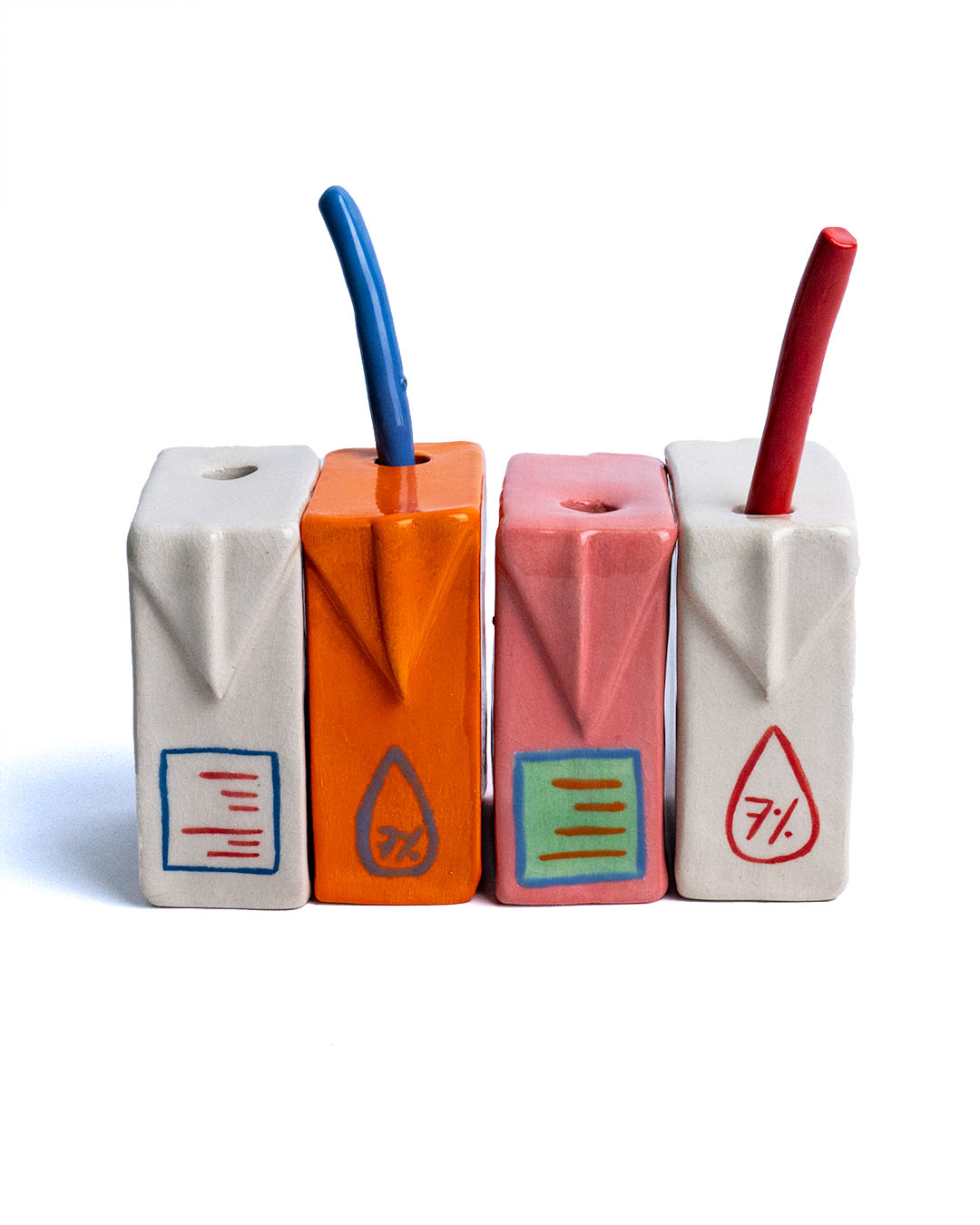 Clay Juice Box
Made to order. This product will be crafted just for you ❤️
Products are shipped between 4 working days (when in stock) and 4 weeks (if made to order).
Color:
White and red drawing
Transform your home into a fashion-forward paradise with this Japanese Clay Juice Box! Not only does it offer a unique aesthetic, but the craftsmanship is bound to be the envy of all your friends! Make your home a juicy masterpiece today!
Clay piece modeled and painted by hand. Collect this work of art with a unique design. It can be decorative and also utilitarian. Inspired by Japanese beverage containers. I work with clay like a Japanese ritual, details that lead you to observe each piece and appreciate the Japanese aesthetic. Logos, colors, shapes, I like to create objects that visually transmit a feeling of desire. Japanese packaging has that quality of placing a lot of importance on the decorative and design aspect, which is a creative awakening for both those who design and those who buy it.
Crafted in Spain
Materials: Clay undercover glaze.
Technique: Handbuilding, without mold.
Measurements:
12 cm H x 8 cm W x 4 cm L
Weight 300 g
Care & Manteinance:
You can fill with objects, liquid or food.
Can go in the dishwasher but we recommend hand-washing.
Shipping is FREE IN EUROPE over € 180.
Shipping cost below € 180 varies according to continent, in accordance with the following flat shipping rates:
Belgium, Germany, France, Italy, Portugal and Spain: € 11,99
Rest of Europe: € 15,99
UK & Switzerland: € 19,99 
USA: € 29,99
As a matter of fact, we do want to encourage you to shop local and support artisans from your own Country.
For the rest of the world, unfortunately we do not provide flat shipping rates. However, if you are really in love with TA-DAAN products get in touch with us and we will get back to you as soon as possible. ❤️