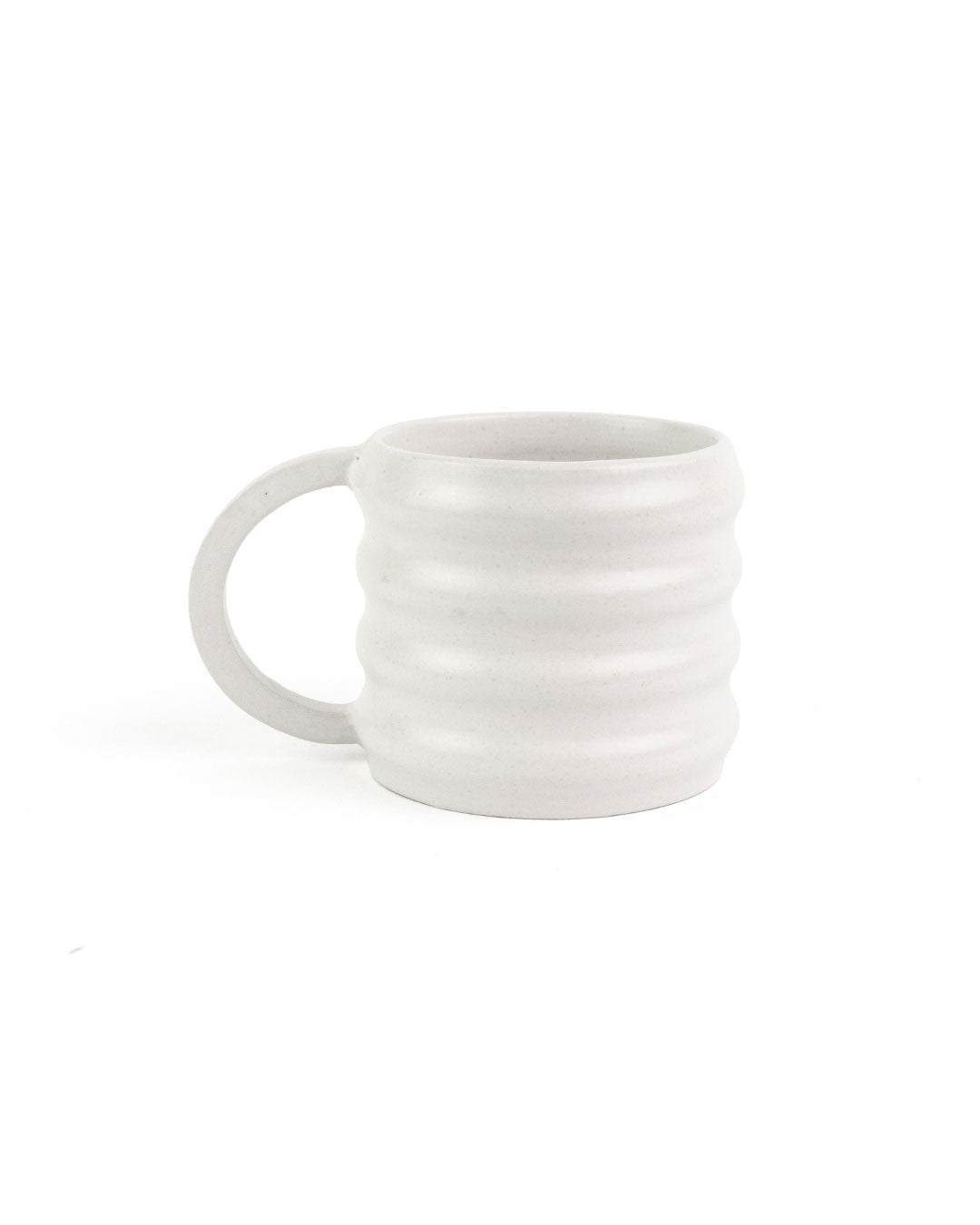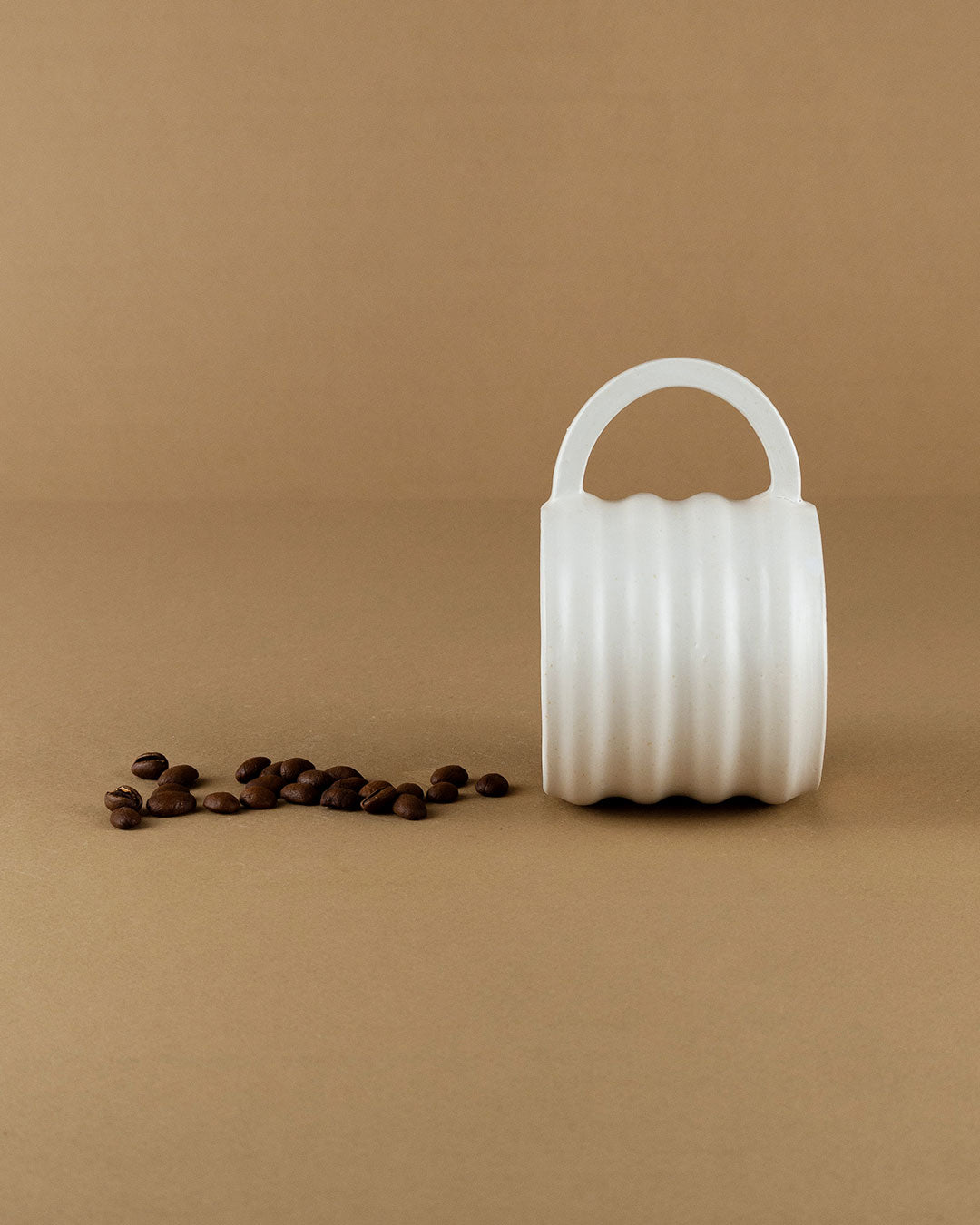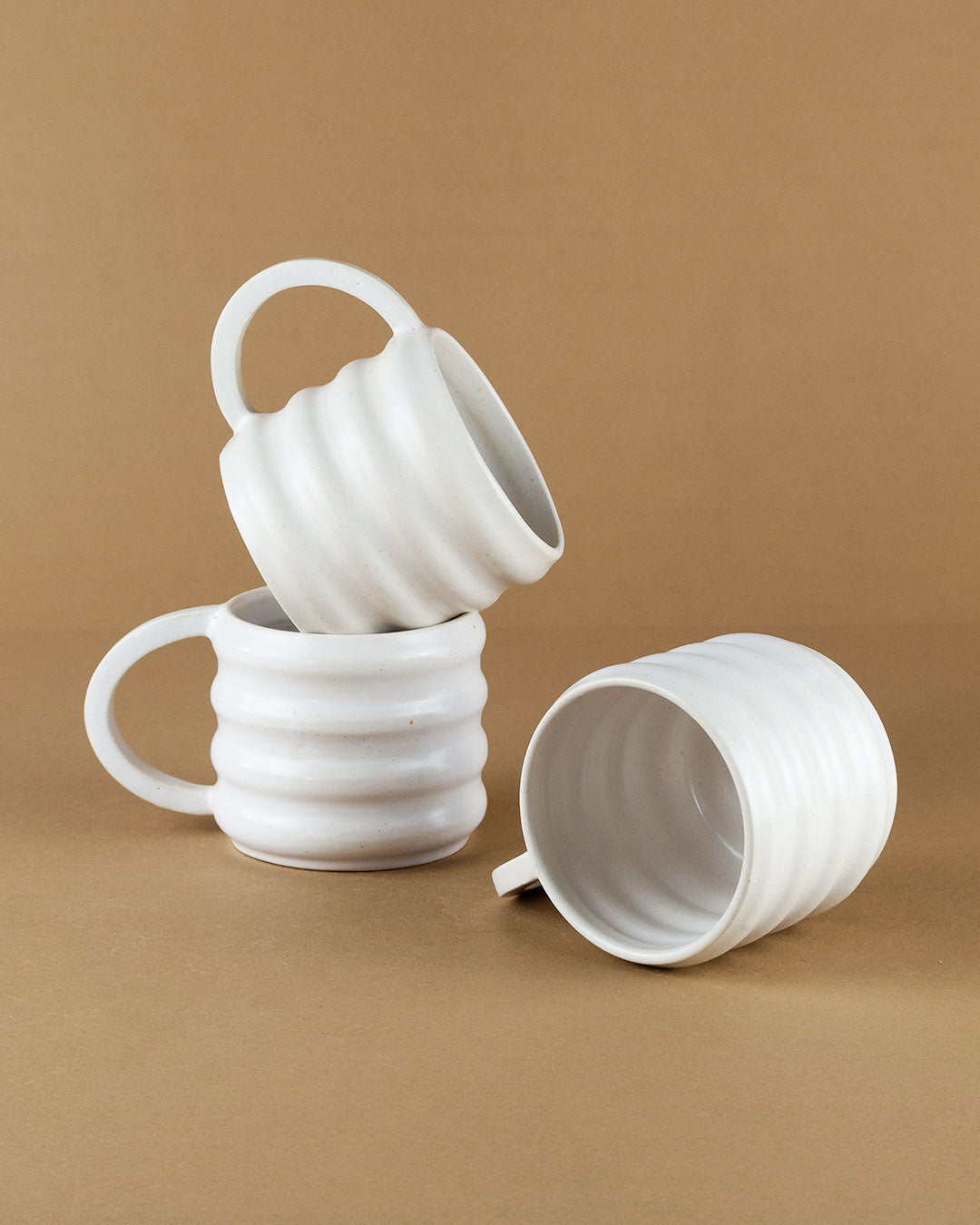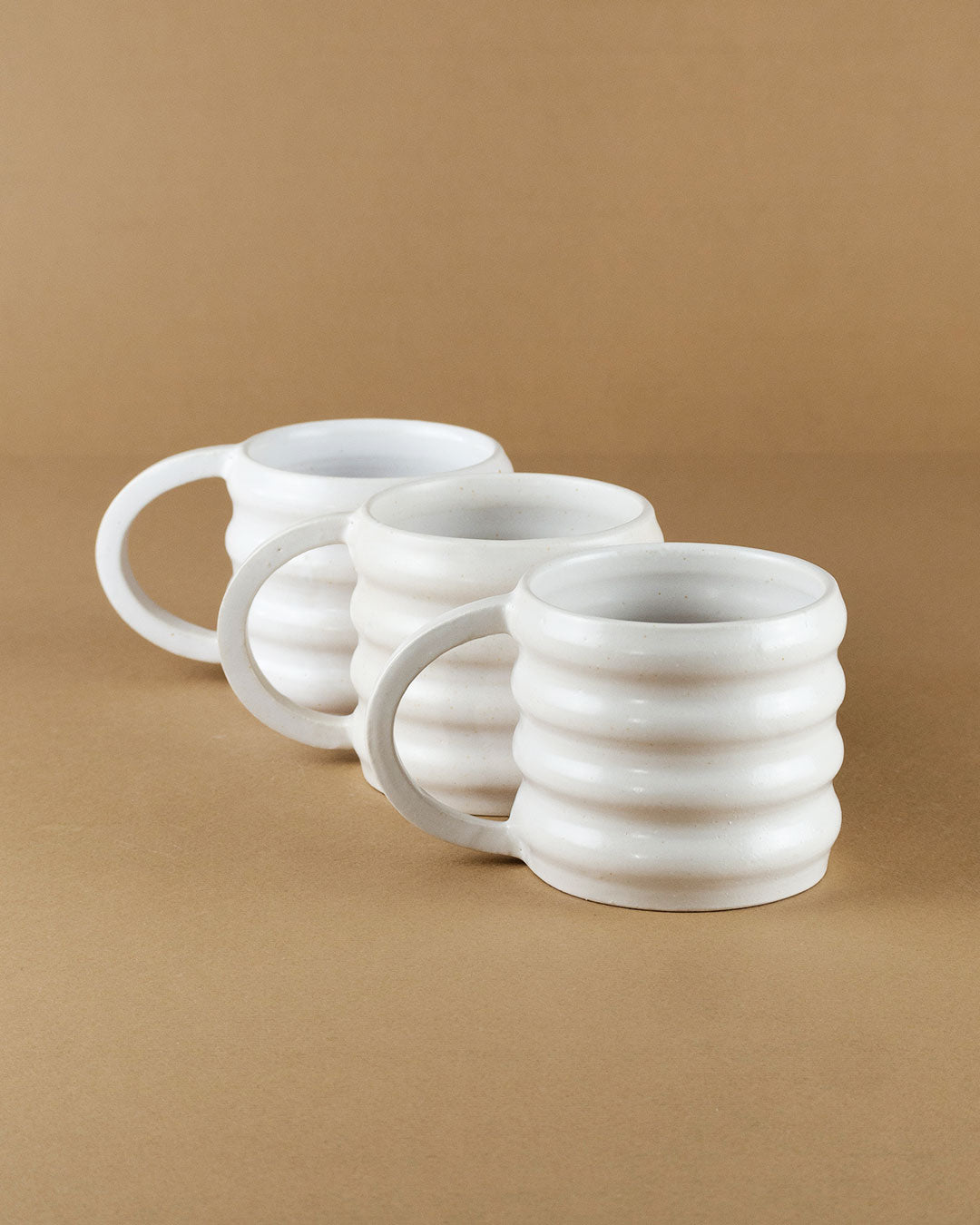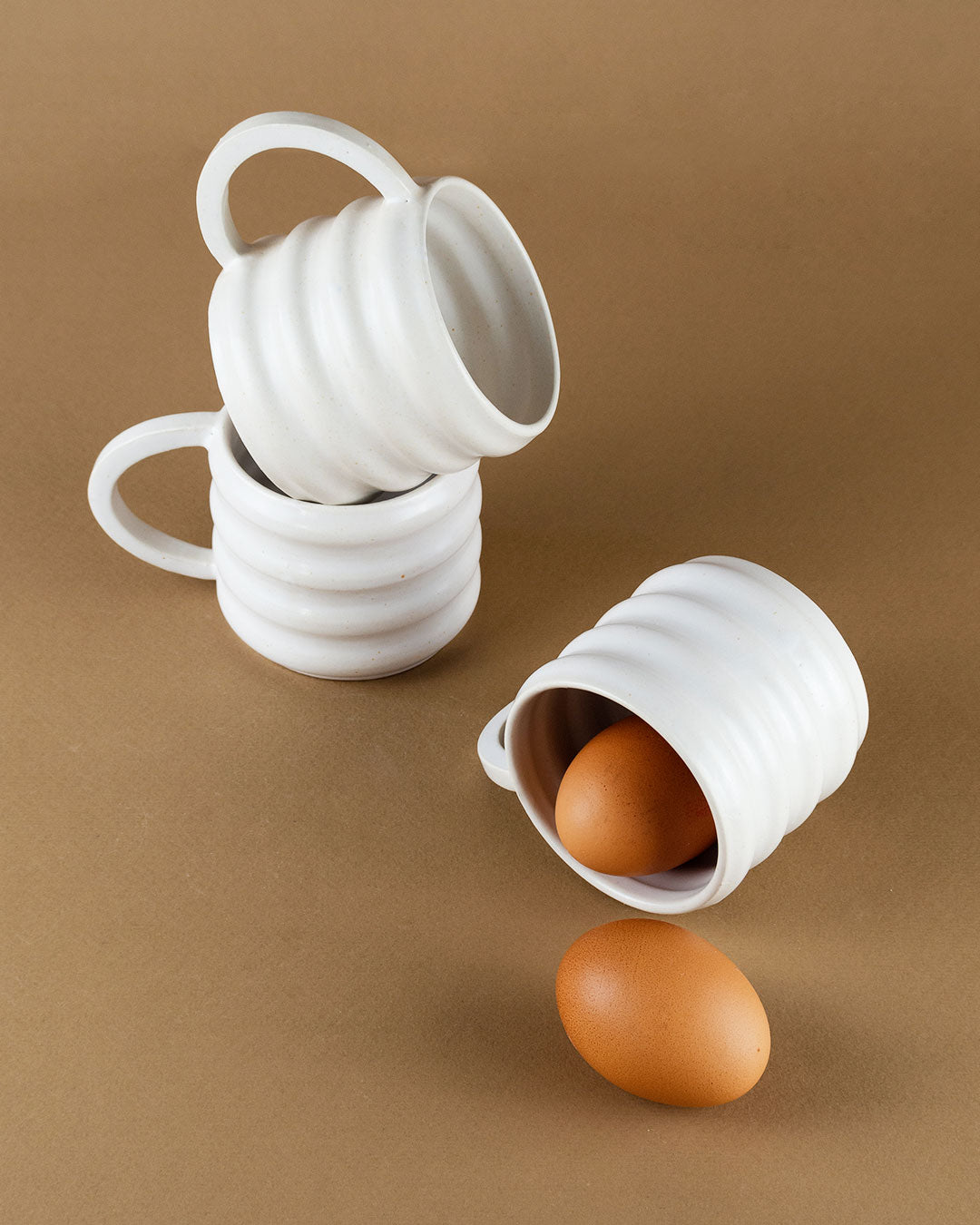 Clavel cup
Please note: To boost the odds of your goodies arriving by December 25th, we recommend placing orders for in-stock items before December 12th.
Act fast – limited stock available!
Products are shipped between 4 working days (when in stock) and 3 weeks (if made to order).
Here is the Clavel cup, the most Chulapa cup made in the heart of Madrid. It is the small tribute to the celebration of San Isidro, Patron of the city. The tradition is that the Chulos and Chulapas (citizens of Madrid) go out into the streets adorned with carnations, the women on their heads, the men on their lapels. In San Isidro everyone goes out to the meadow to drink vermouth, eat zarajos and dance at the verbena. The wavy shape of its petals gives this cup its name.
It is perfect for lovers of coffee with milk. It is made of stoneware, which makes it very resistant and its white satin glaze is very soft to the touch. It is also handmade, which means that it has small specks and iridescence. Together with the Dot cup they are the perfect combo. Clavel Cup is designed and created 100% by hand by Clara. She takes care of the entire process in her ceramic studio in Madrid, even formulating and manufacturing her own glazes. So, this mug is handcrafted from start to finish!
Crafted in Spain
Materials: Stoneware
Technique: Wheel throwing
Measurements:
Diameter 7.5 cm
Height 7 cm
Weight 250 g
Capacity 250 ml
Care & Manteinance:
- It can be put in the dishwasher, although for better maintenance we recommend washing it by hand. The more you take care of it, the longer it will last!
- We do not recommend putting the cup in the microwave.
Shipping is FREE IN EUROPE over € 180.
Shipping cost below € 180 varies according to continent, in accordance with the following flat shipping rates:
Belgium, Germany, France, Italy, Portugal and Spain: € 11,99
Rest of Europe: € 15,99
UK & Switzerland: € 19,99 
USA: € 29,99
As a matter of fact, we do want to encourage you to shop local and support artisans from your own Country.
For the rest of the world, unfortunately we do not provide flat shipping rates. However, if you are really in love with TA-DAAN products get in touch with us and we will get back to you as soon as possible. ❤️