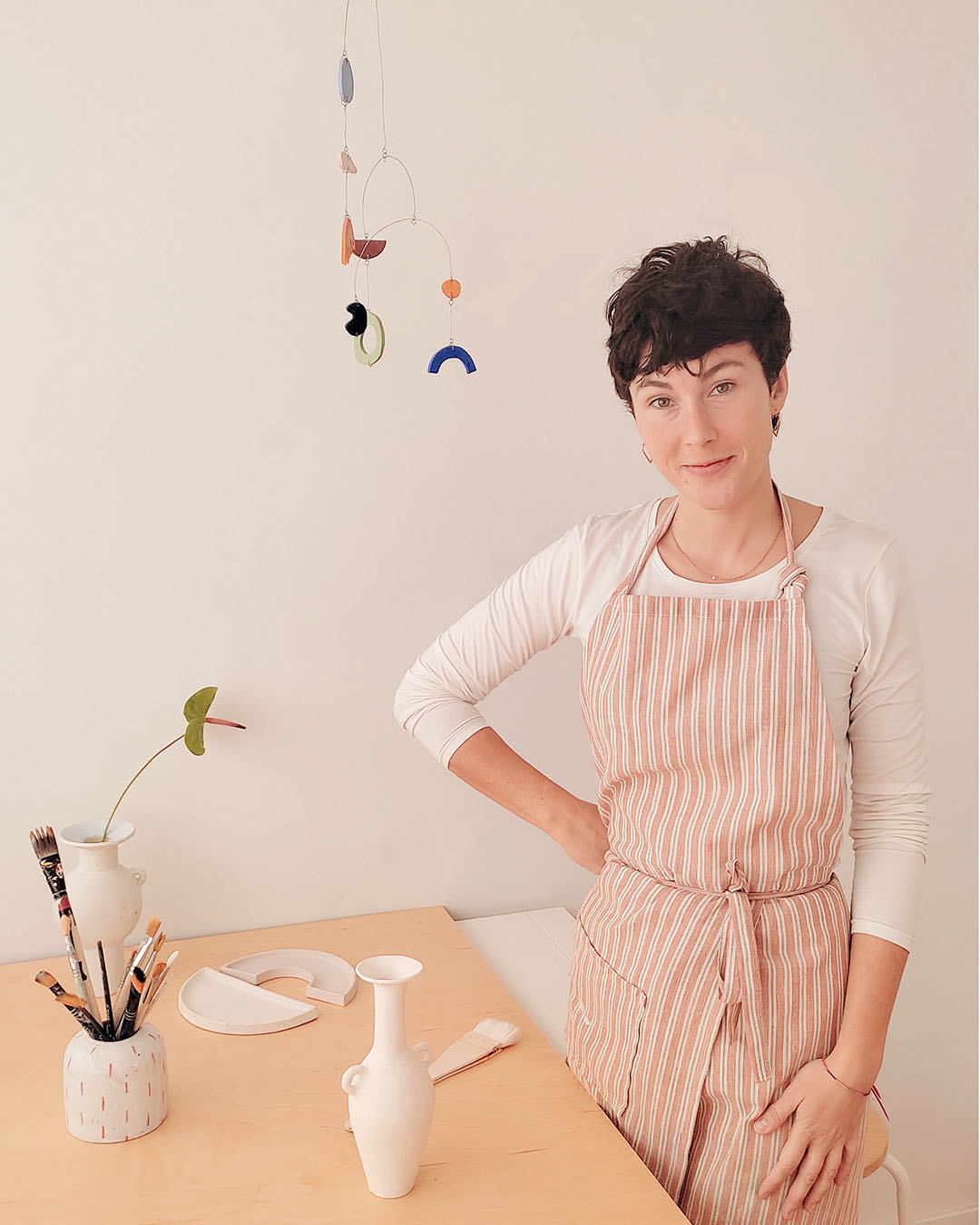 CLARA DOBLAS
Clara ceramics
Madrid, SPAIN
"Ceramic pieces designed and made slowly to honor the small moments."
Clara is the founder of Clara Ceramics, the Madrid-based studio from which she designs and produces her pieces.
She has always loved expressing herself and creating with her hands. She discovered pottery as a child, when she went to pottery classes with her mother. She studied Fine Arts at the Complutense University of Madrid. When she finished her fine arts studies and went back to try pottery she completely fell in love with the material and especially the slow, leisurely time involved in the ceramic process.
Clara Ceramics was born as a result of her relationship with time. She always had the feeling that she was not keeping up with time, that she was not in step and slowed down. So when she started making pottery, she felt that she had finally found a space where she and time could fit together. The craft process is full of downtime, waiting, gaps, hesitations, transitions and intervals.... In short, full of human time.

Clara creates ceramic pieces with a contemporary design that, in the face of the speed and urgency in which we live, reclaim the craftsmanship and slowness of the ceramic process. She also tries to create pieces that reflect the charm of everyday things. Behind these pieces is research and investigation into materials, shapes, finishes and glazes that represent his particular way of understanding the beauty of the everyday.
more about Clara ceramics
Value in the details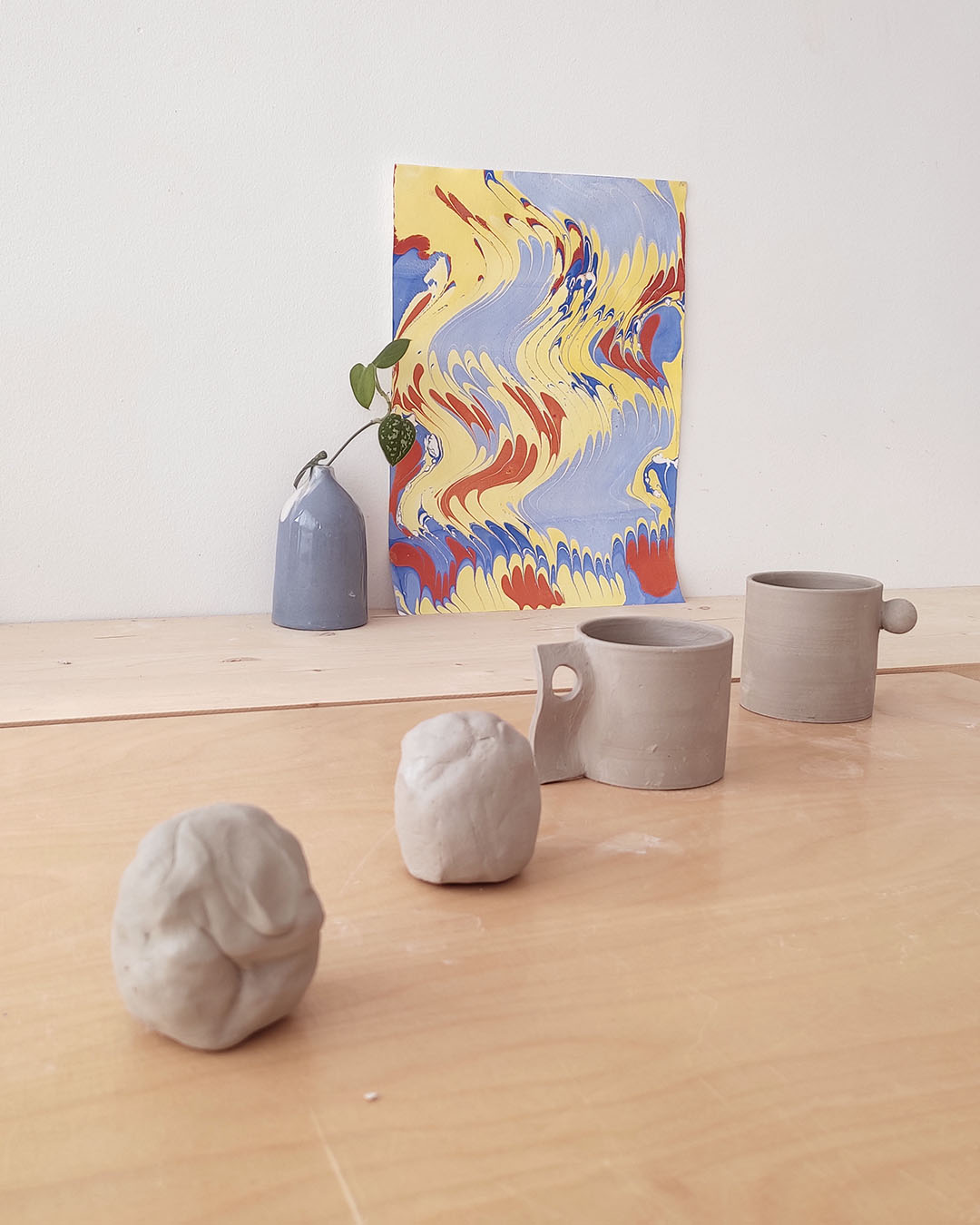 Defining each piece step by step
It all starts with the drawing. She has a notebook where she makes the first designs, then she tries sizes and proportions with the clay until she finds the piece that is most harmonious and comfortable to use.
Once the design is done, she formulates, weighs, and tests a few glazes to see how the colors look on the piece. When the glaze is defined, she produces the pieces on the wheel. All the pieces go through the kiln twice: the first time the pieces come out porous and she has to wait for them to be completely dry in order to apply the glaze, then they return to the kiln for the final firing. The production process takes about a month.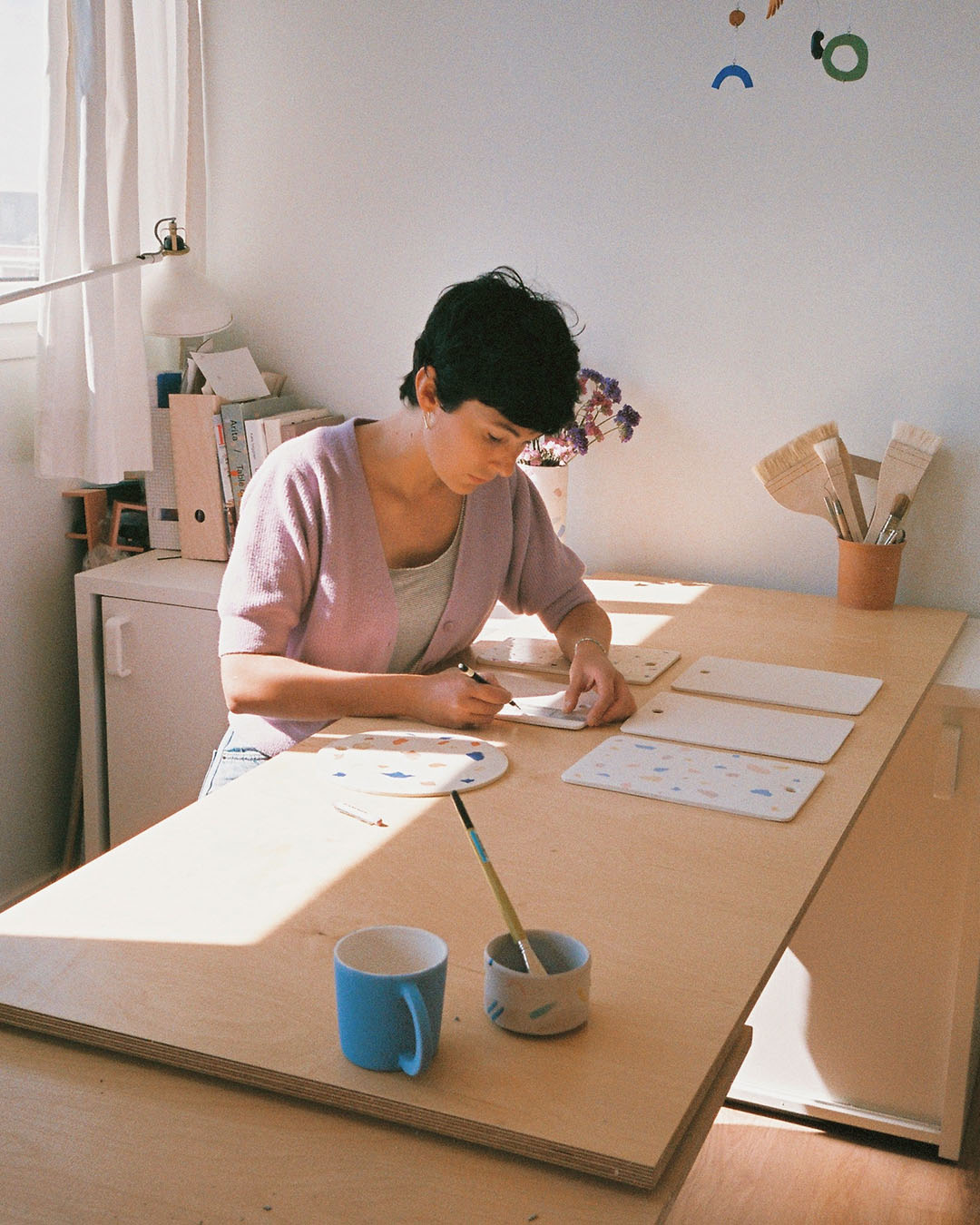 Clay and personalized glazes
She always uses high-temperature clay, such as stoneware or fireclay because it is very resistant and it retains temperature well, both hot and cold. Plus she really likes its light and slightly grayish color.

She loves formulating and creating her own glazes. Sometimes she likes to collect soil from different places and create glazes from it. She also likes to make her own enamels because that way she knows what materials are used and she makes sure that they are not toxic.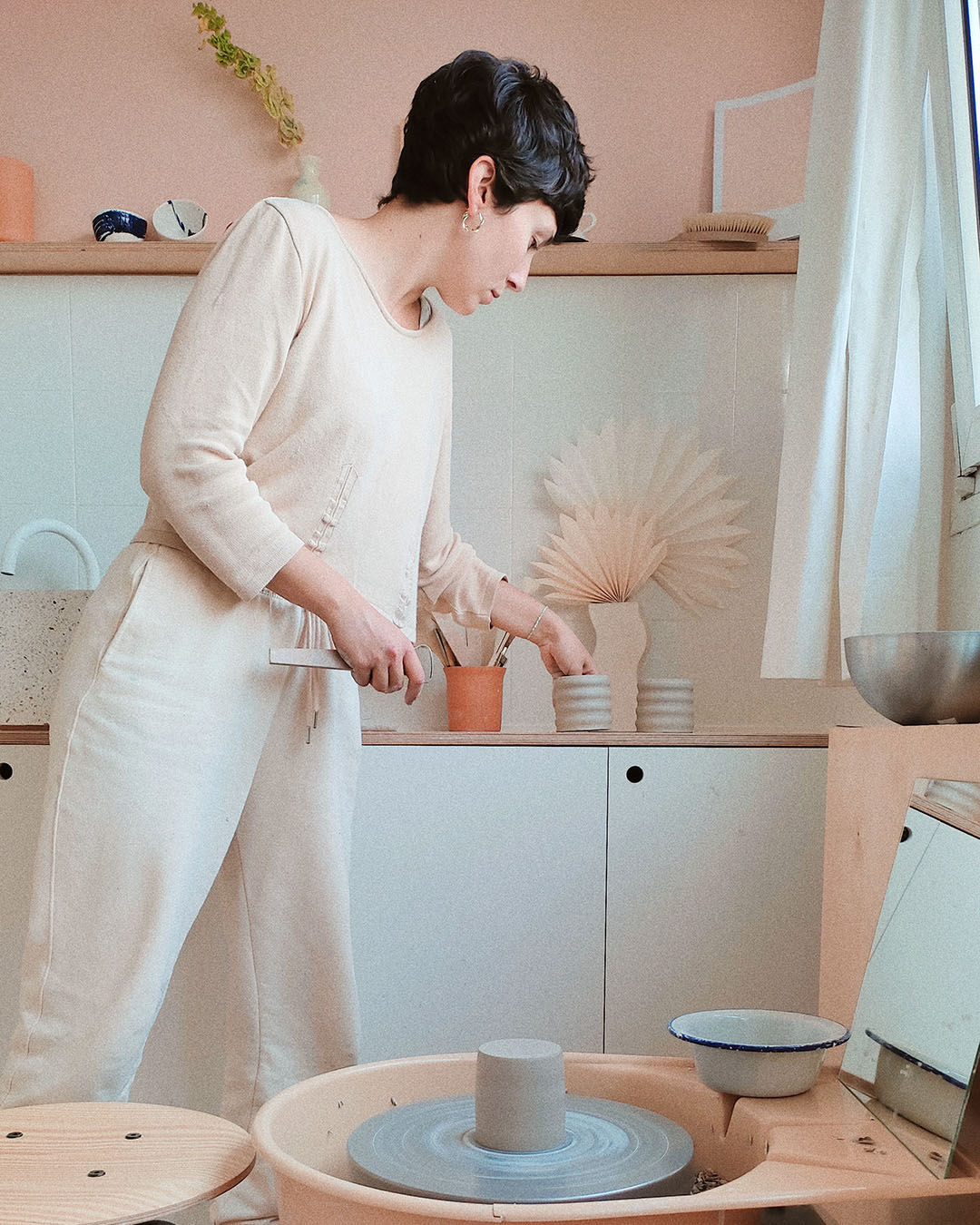 Meaningful objects: A union of inspiration and reflection
"With everything I do I try to pay homage to the time that adds value to the objects that accompany us every day. I think I create these pieces out of an impulse, something that embodies a certain state, an object in which a certain moment is recreated.
I am inspired by the simple lines of Nordic design. On the other hand, I think that I am influenced by my Mediterranean roots, like its light and joy when choosing colors and combinations. I love to travel and nourish myself with what I experience on those trips: cities, nature, museums, and the details of things that surround me. I like contrasts that generate harmony through colors and textures… so with my pieces I try to reflect that creative universe."

All the pieces can be put in the dishwasher, however, we do not recommend putting them in the microwave because despite being fired at 1260º, sudden changes in temperature can cause damage to the piece.
Yes, all the enamels we use are high-temperature and therefore inert, we also pay great attention that the proportion of toxic substances in the preparation of the enamels does not exceed the established limits.
In our shipments we try to reuse packaging, among these packaging materials there may be bubble wrap. We believe that reusing and using what already exists is the best way to be sustainable and respectful of the planet. So yes, our packages may contain plastics and they may not be the prettiest, but they will be reducing the impact of production on the environment.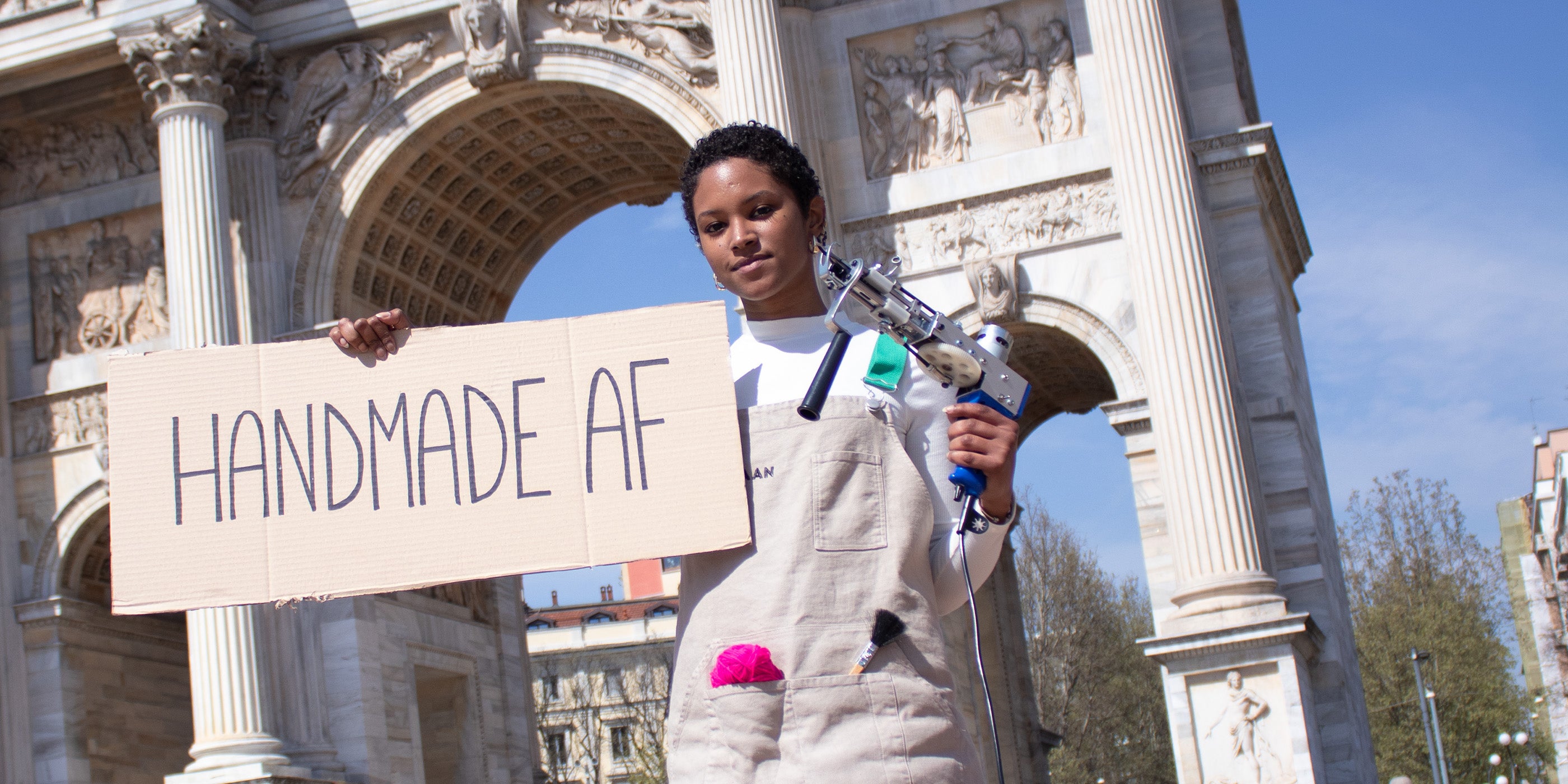 MORE THAN JUST PRODUCTS
An ever growing community
Artisans, designers and creative minds are the protagonists! Do you want to join the community? Reach out to us!