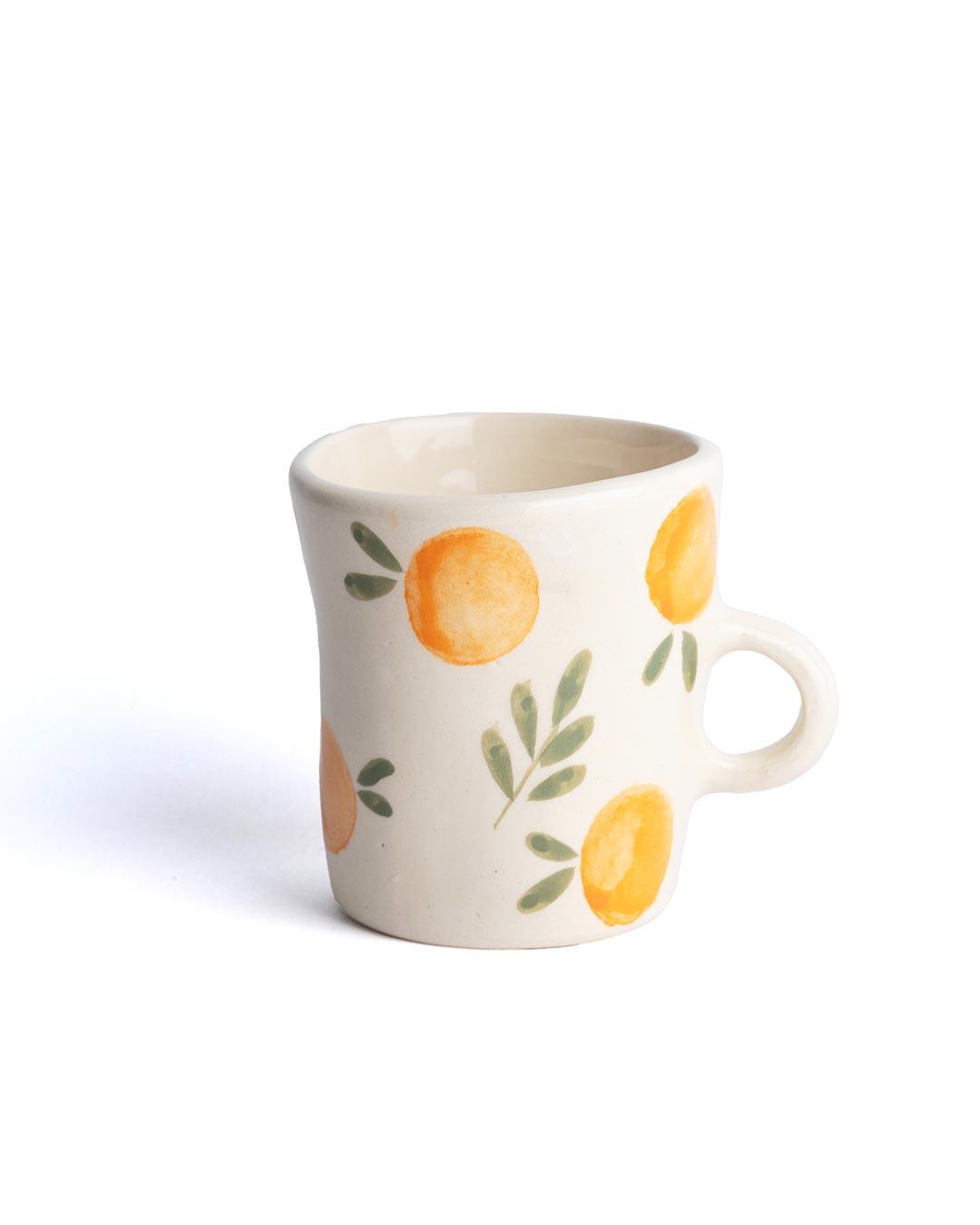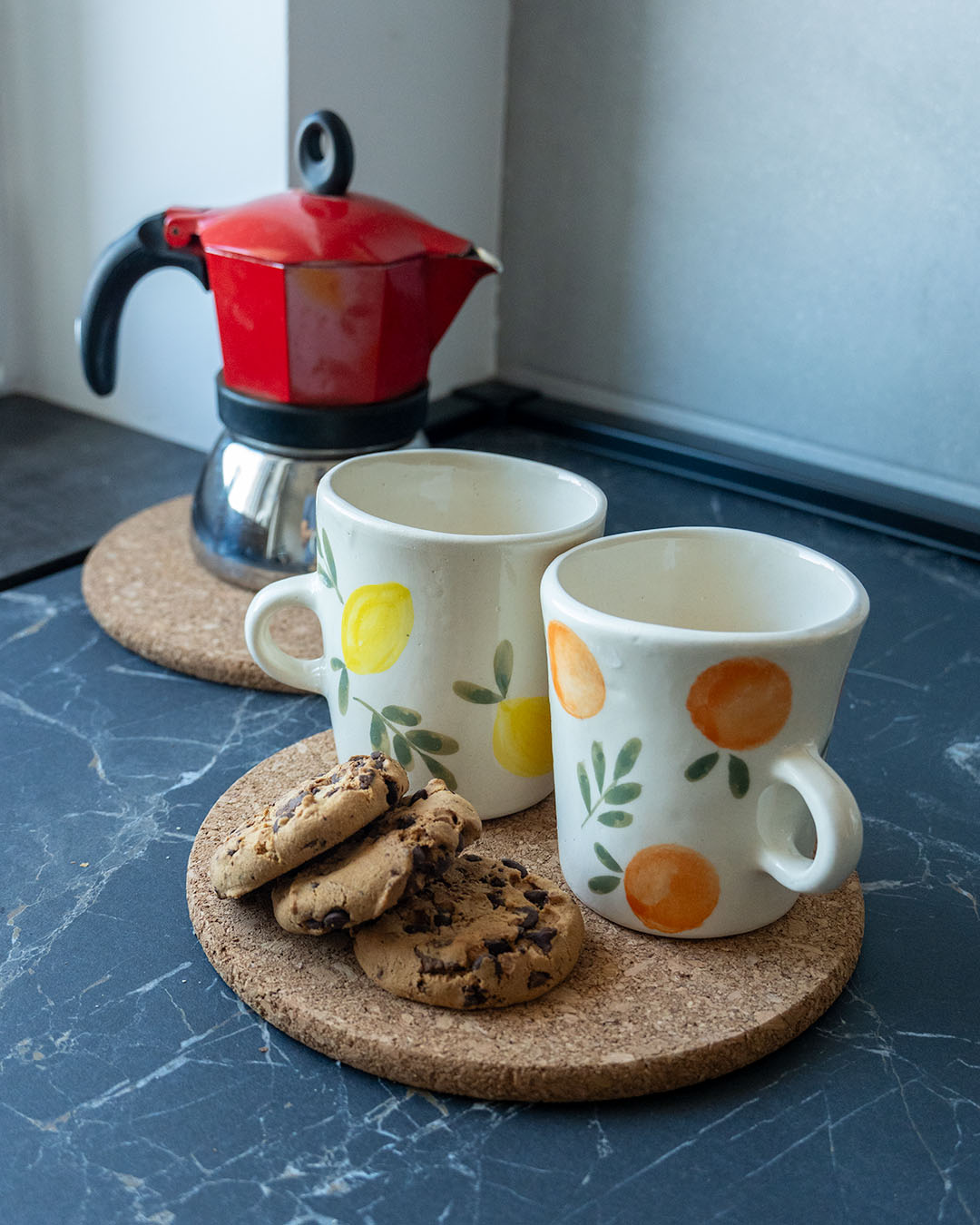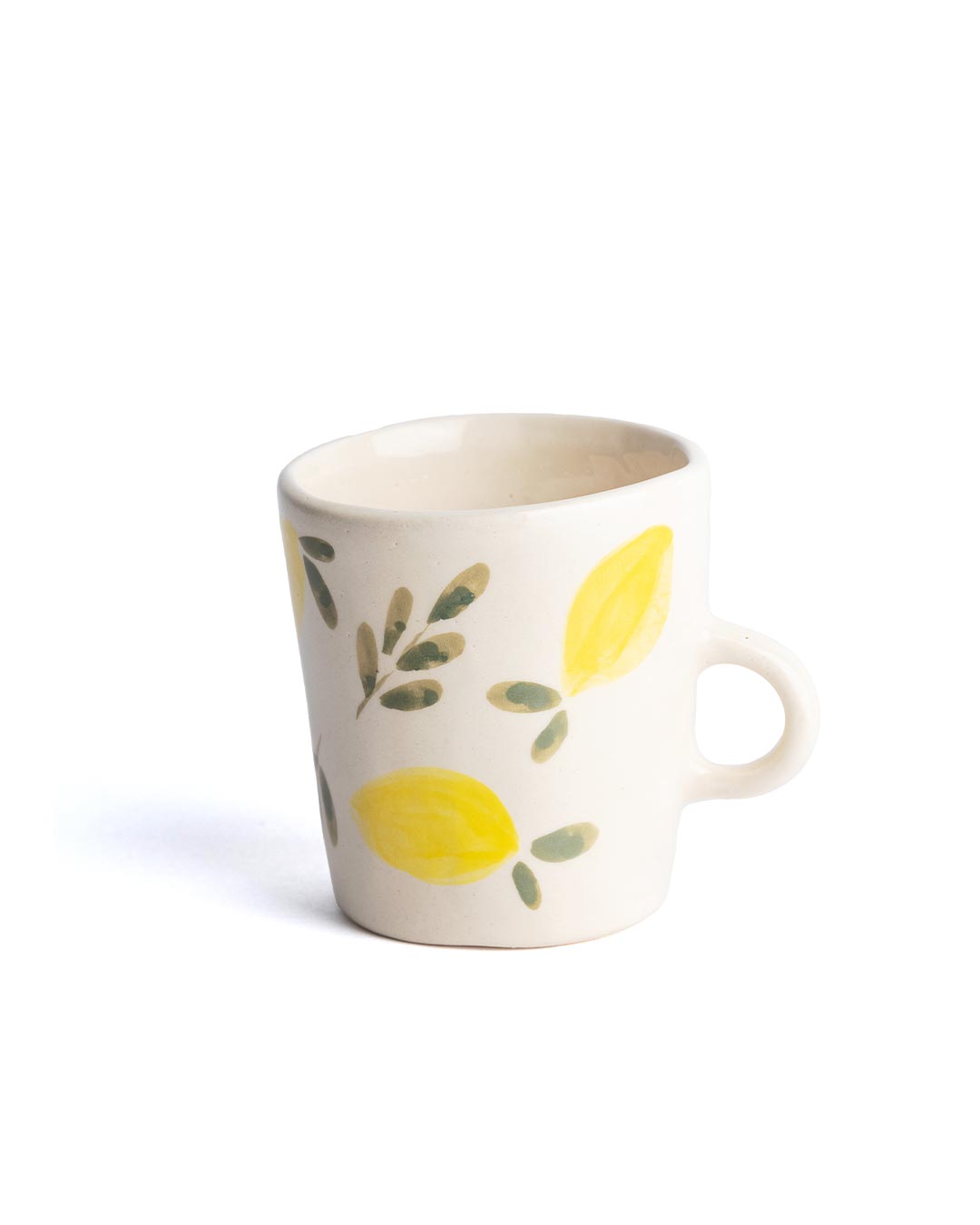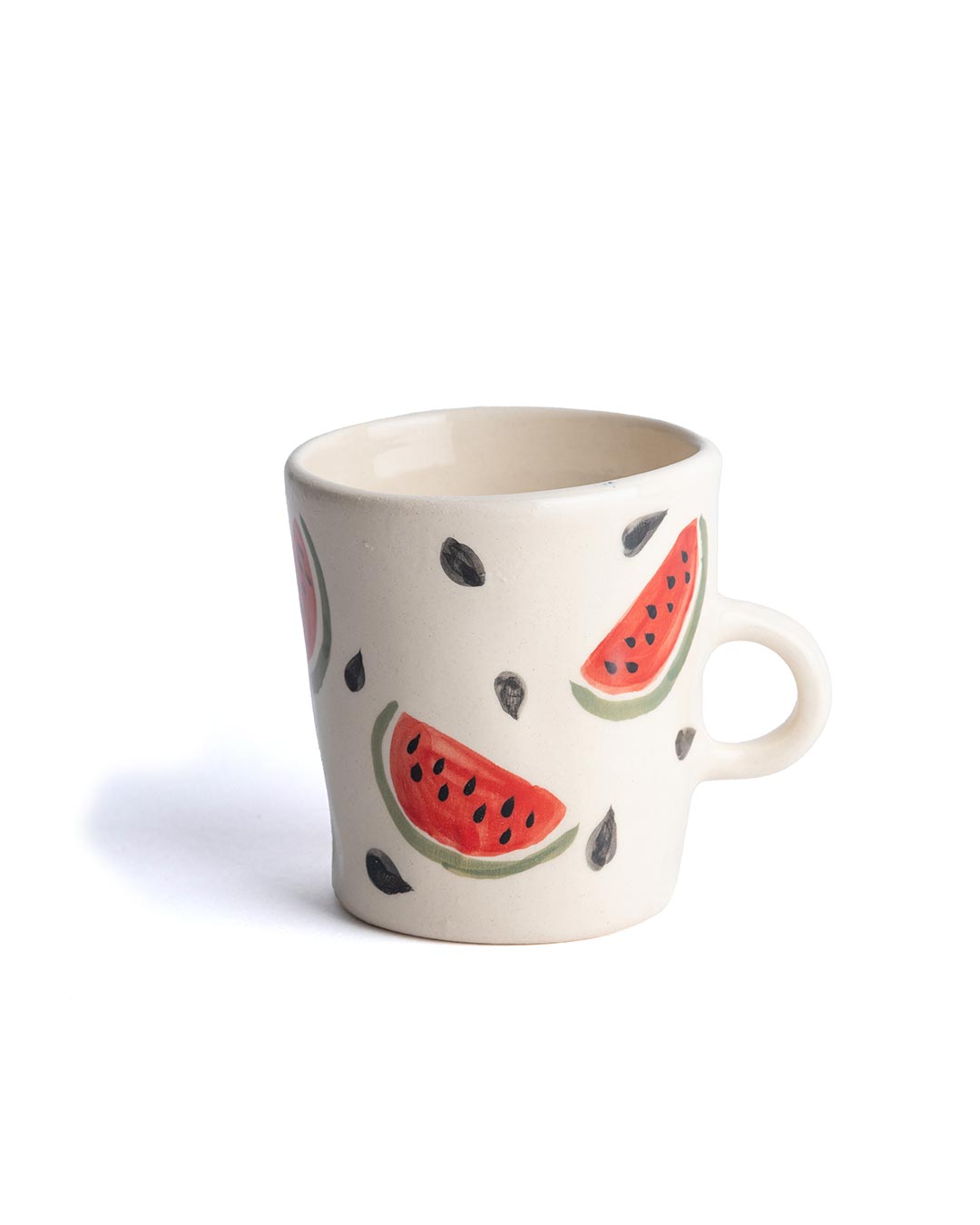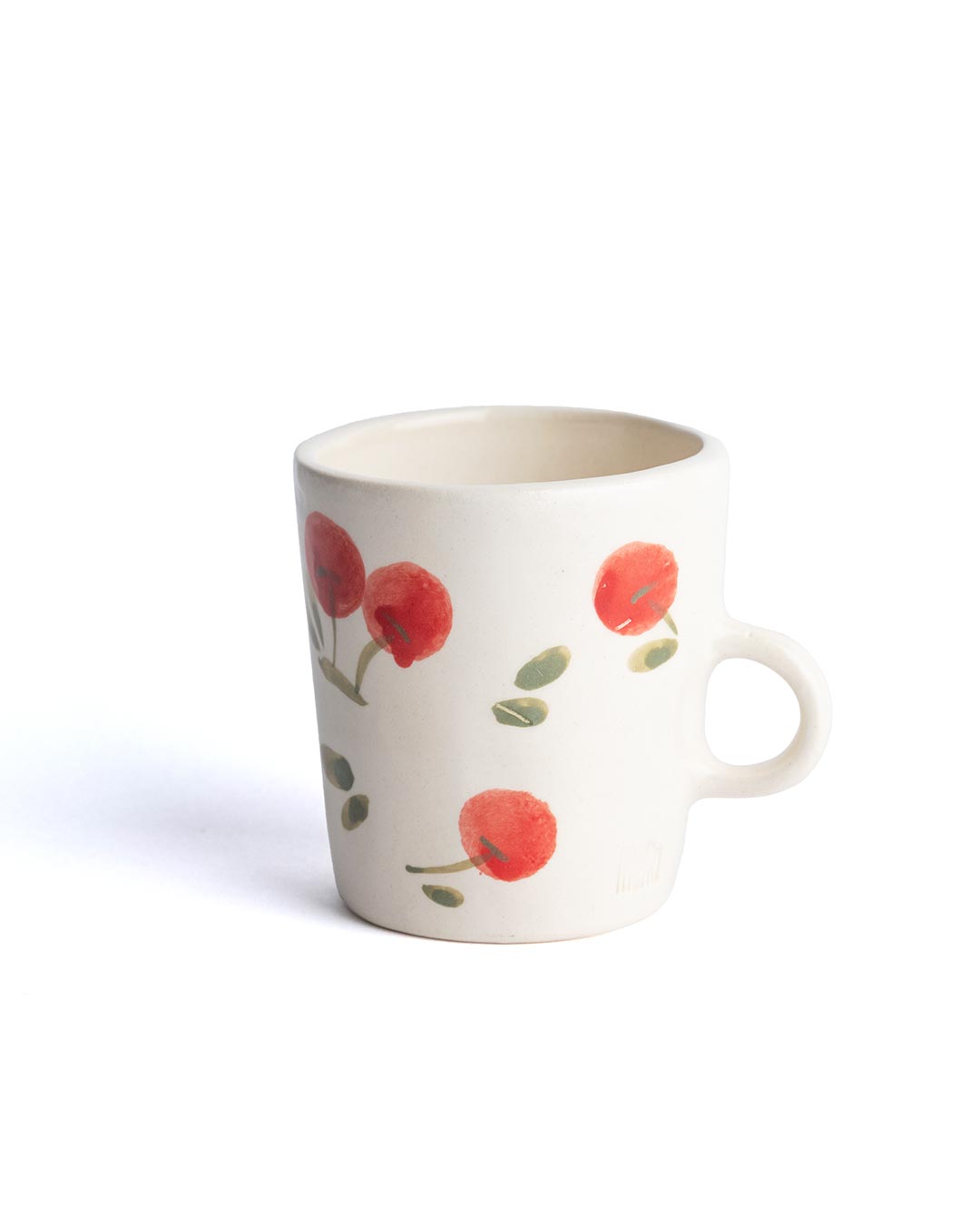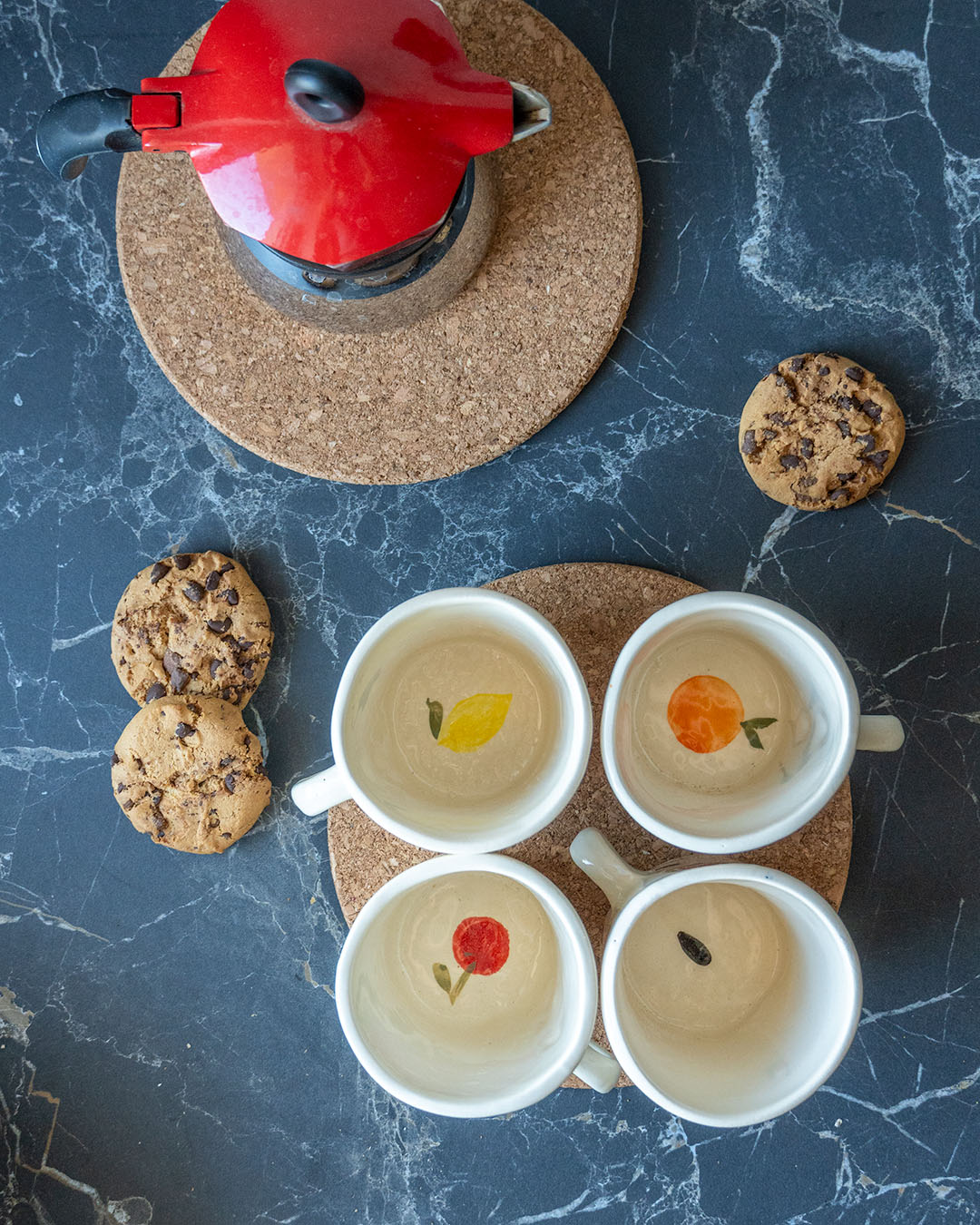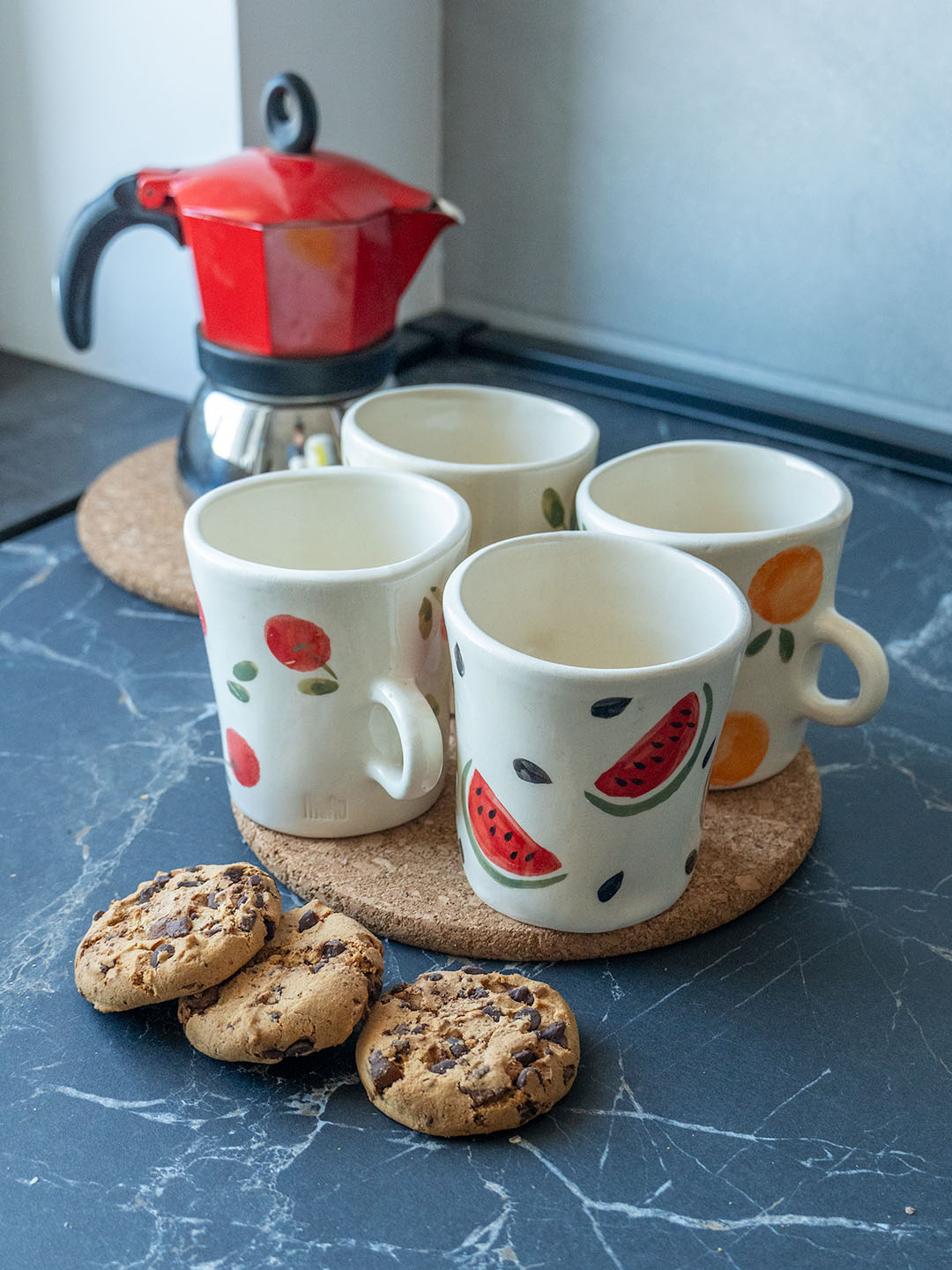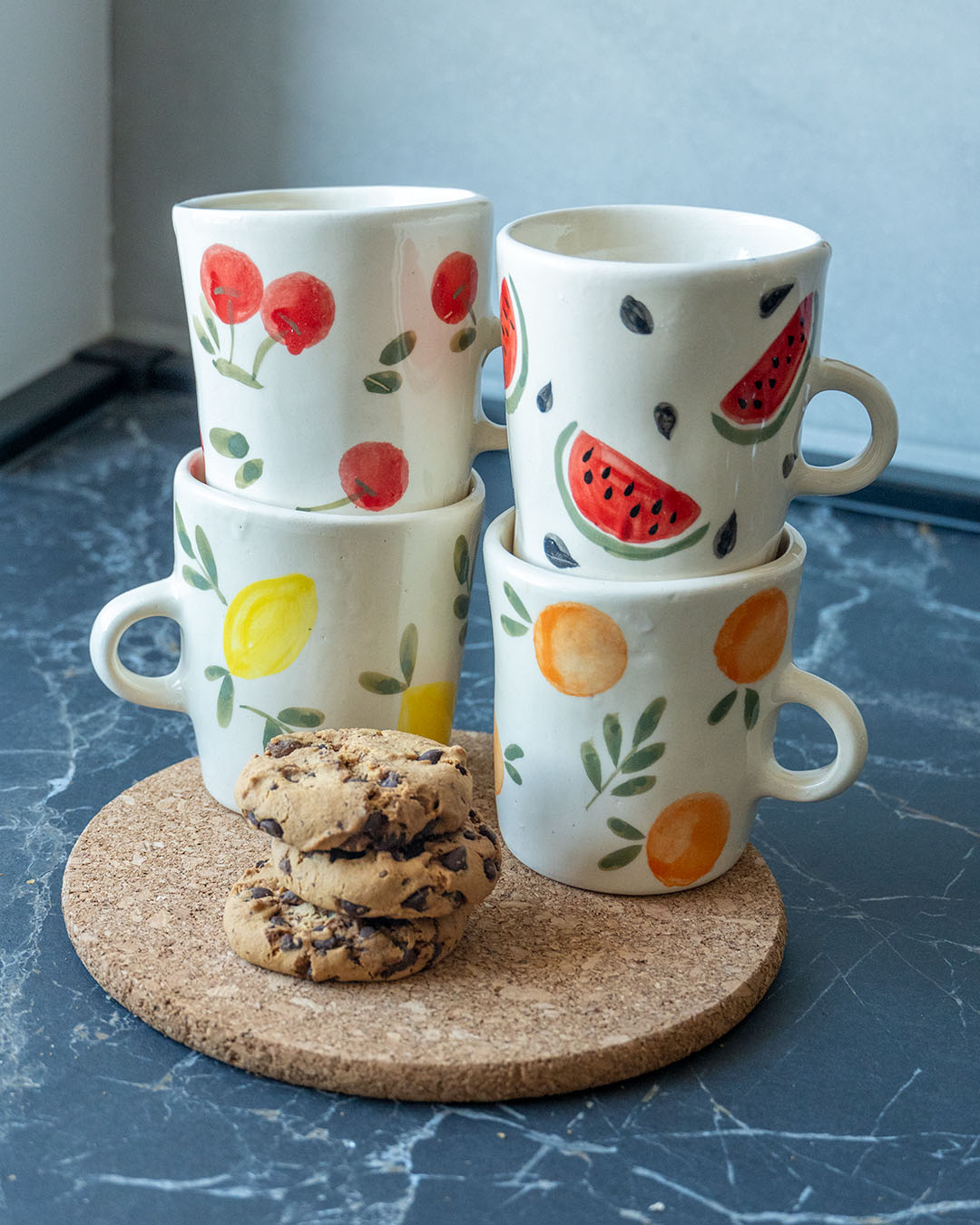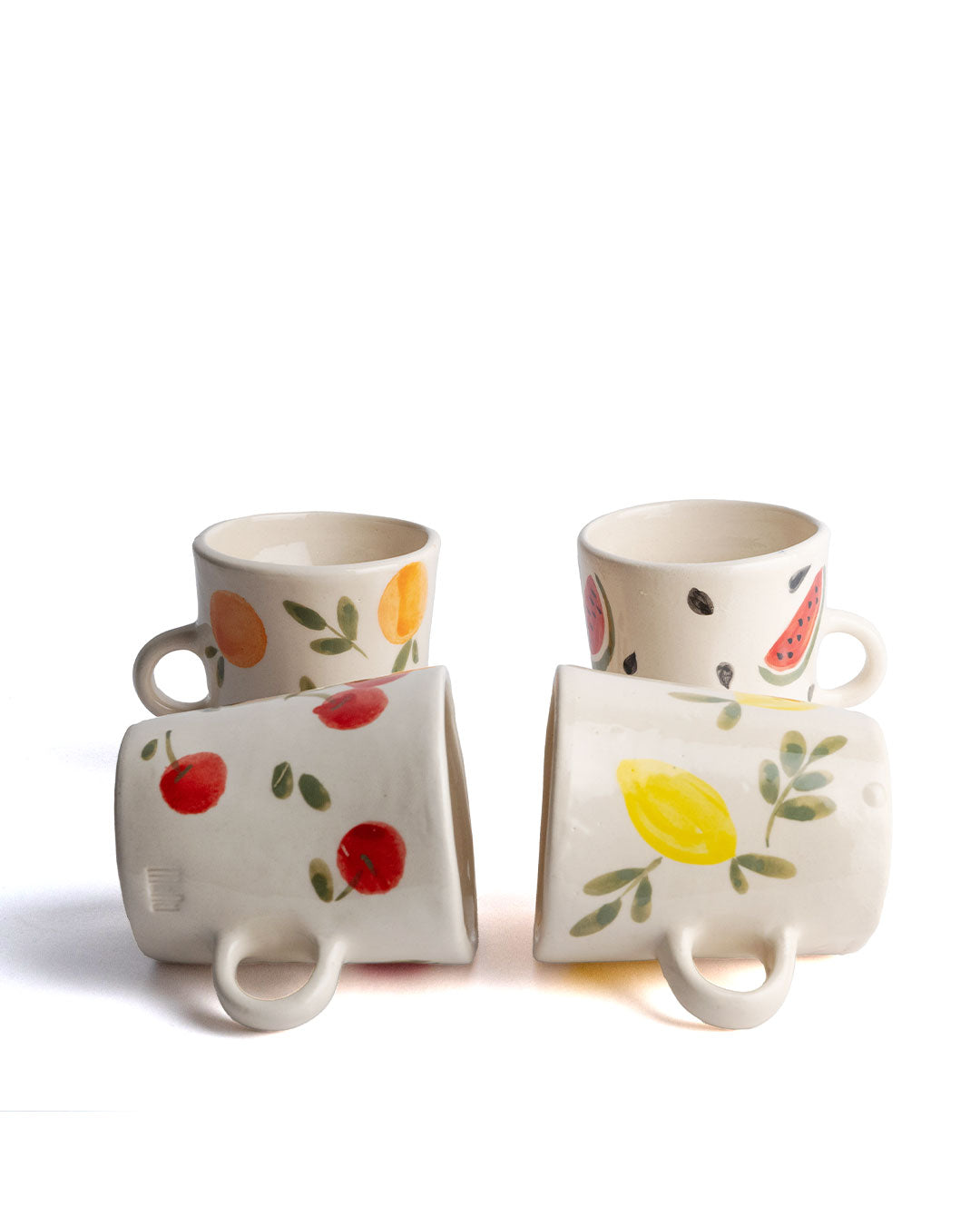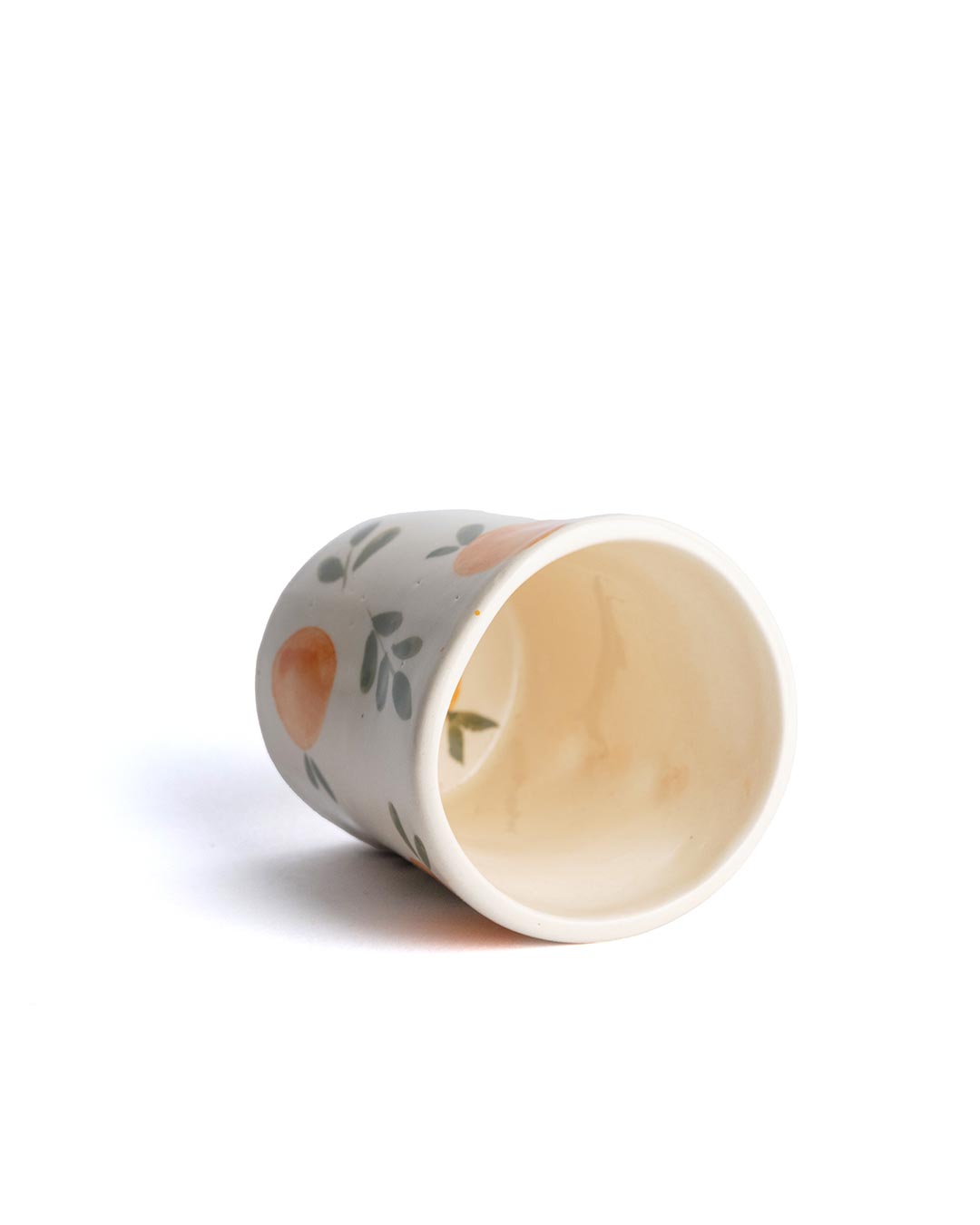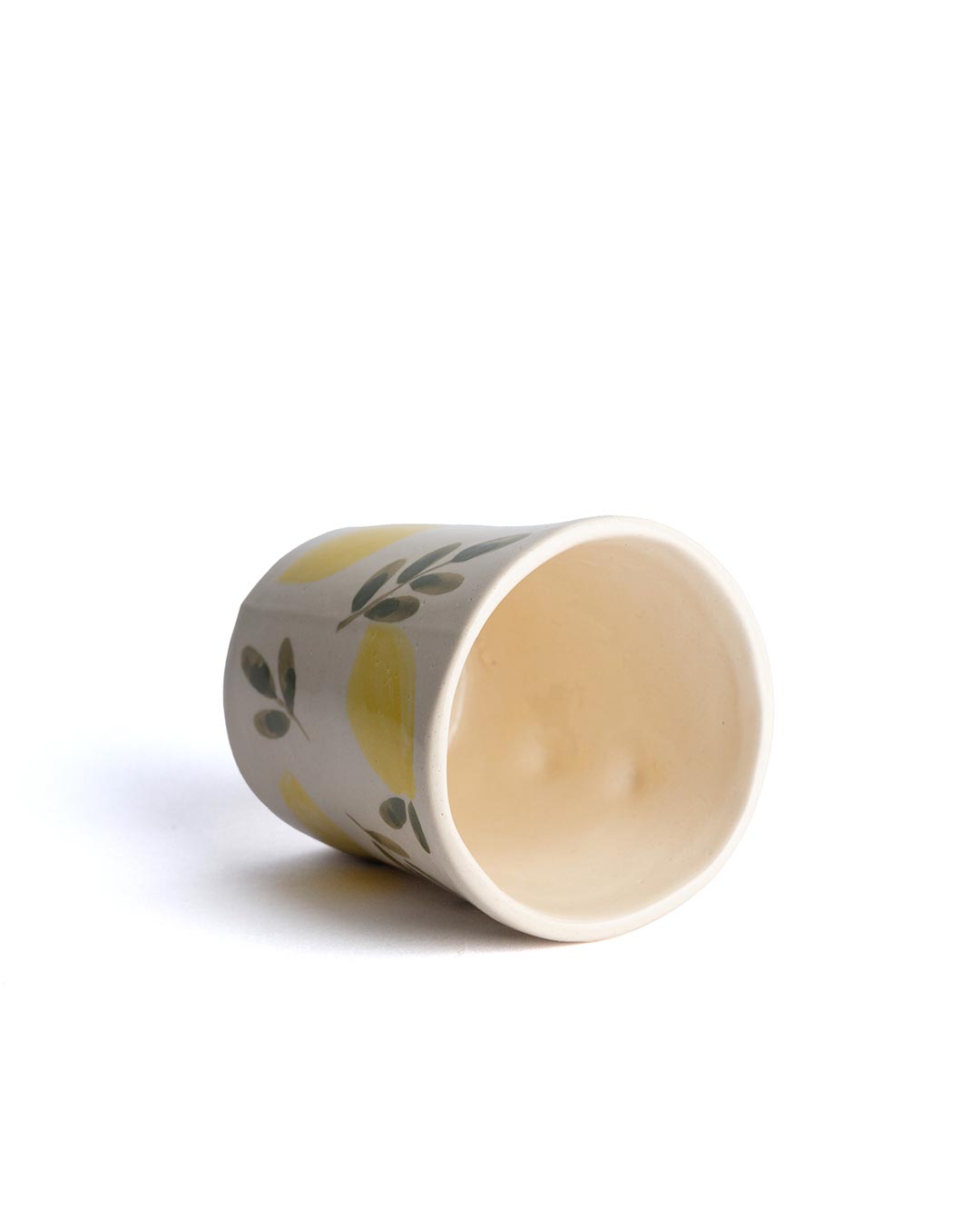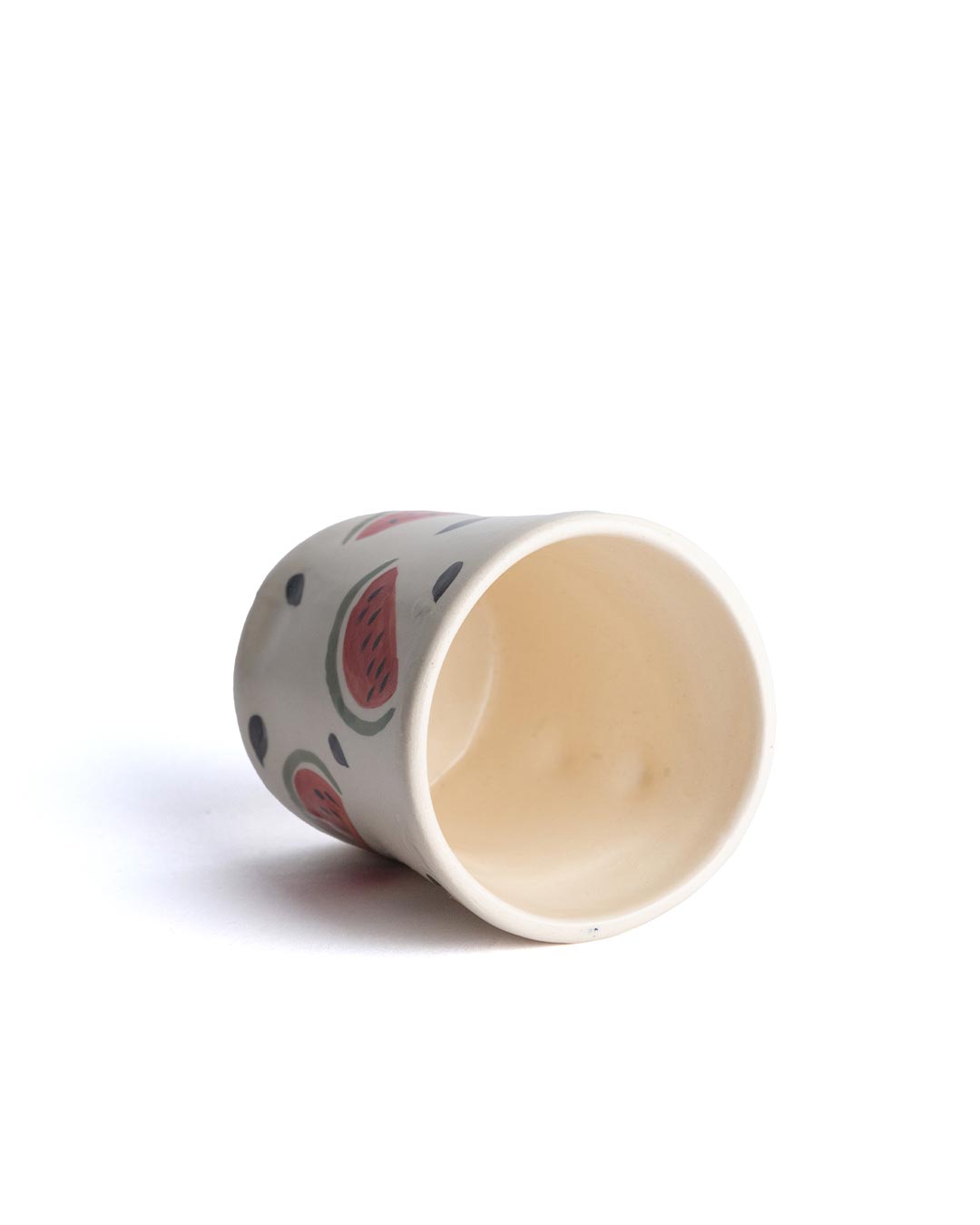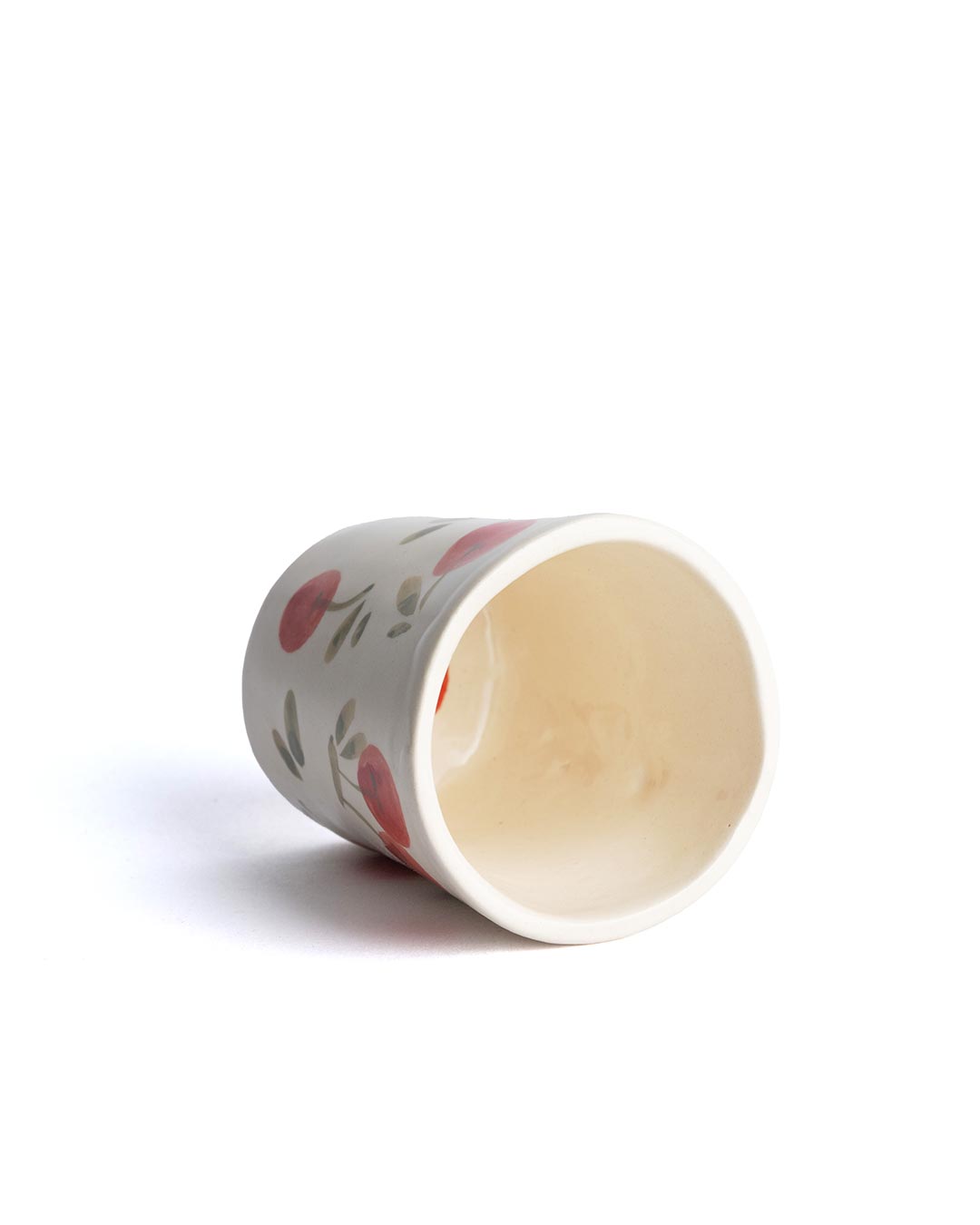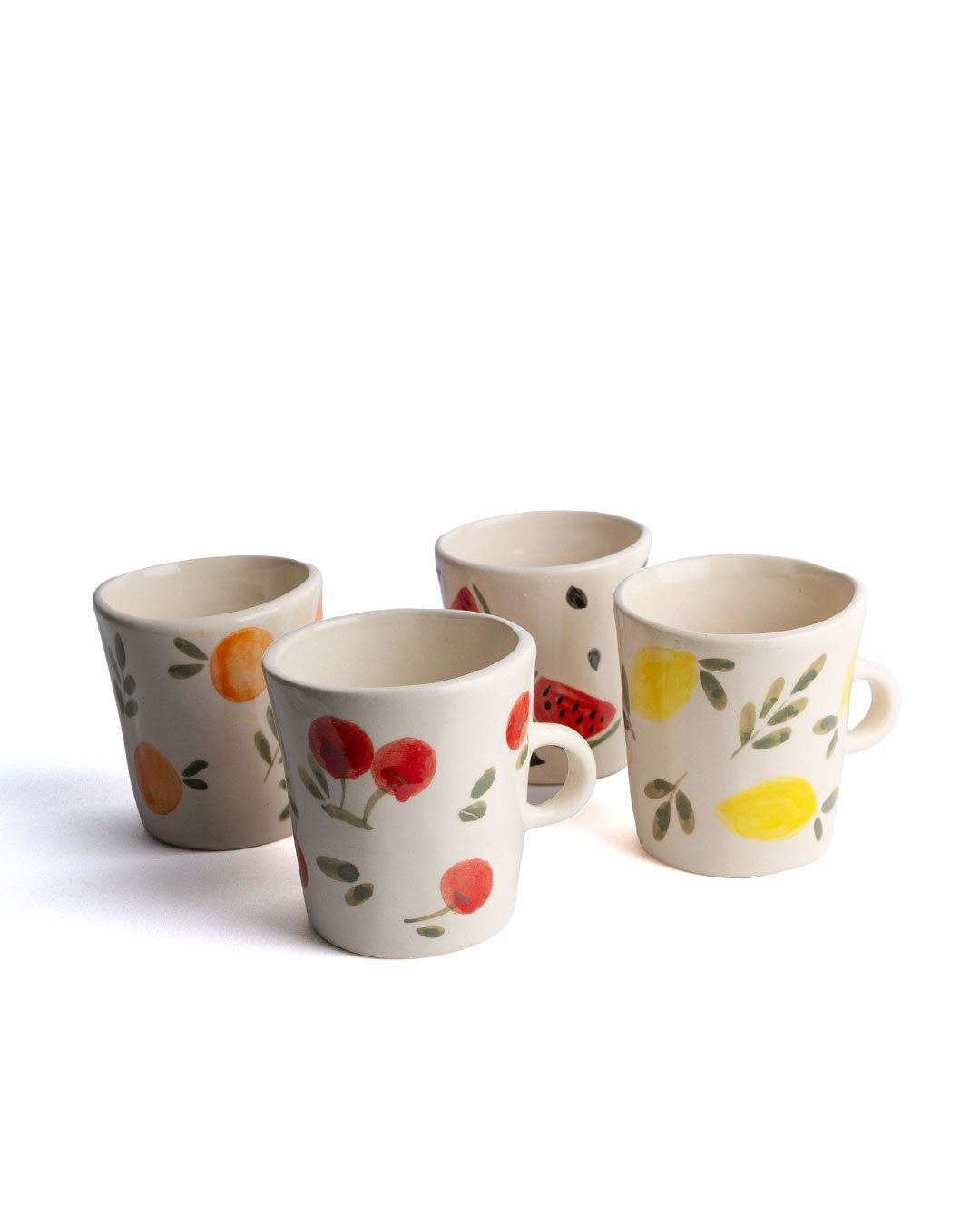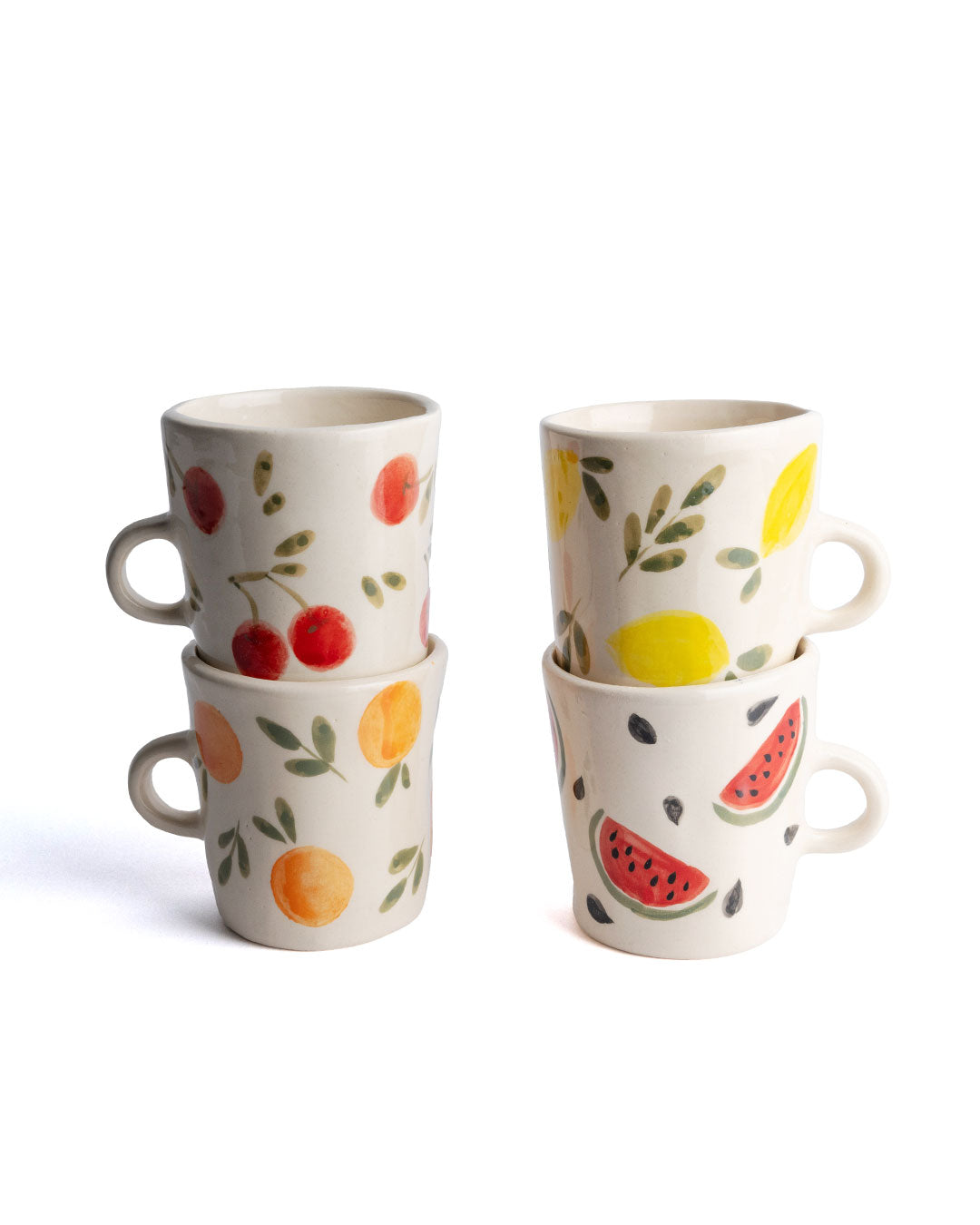 Citrus Cup
Act fast – limited stock available!
Products are shipped between 4 working days (when in stock) and 4 weeks (if made to order).
Cups with handles filled with your favorite fruit! The Citrus collection expresses love for seasonal fruits! A memory from Manu's childhood, filled with citrus fruits from the season, produced in her cozy workshop in Porto, located in the northern part of Portugal. The raw materials are sourced locally, prioritizing local producers, and making use of all leftovers to create a waste-free production chain. The process for crafting the Citrus collection can take around 8 days. Each piece is made with the support of molds created from a prototype made by Manu. The drying time depends on the season in which they are made. Once completely dry, they go into the kiln for the first firing (bisque). The pieces are then cleaned, painted with the chosen fruit design, and coated with a transparent glaze before returning to the kiln for a final firing. After all these steps, the piece is ready to be used.
The Citrus collection adds color and fun to your table, making coffee moments even more enjoyable!
Crafted in Portugal
Materials: Clay, Underglaze, Glaze
Technique: Plaster mold
Measurements:
Diameter 6 cm
Height 8 cm
Weight 300 g
Care & Manteinance:
Burned at high temperatures can be safely used in the microwave, oven, or dishwasher.
Shipping is FREE IN EUROPE over € 180.
Shipping cost below € 180 varies according to continent, in accordance with the following flat shipping rates:
Belgium, Germany, France, Italy, Portugal and Spain: € 11,99
Rest of Europe: € 15,99
UK & Switzerland: € 19,99 
USA: € 29,99
As a matter of fact, we do want to encourage you to shop local and support artisans from your own Country.
For the rest of the world, unfortunately we do not provide flat shipping rates. However, if you are really in love with TA-DAAN products get in touch with us and we will get back to you as soon as possible. ❤️