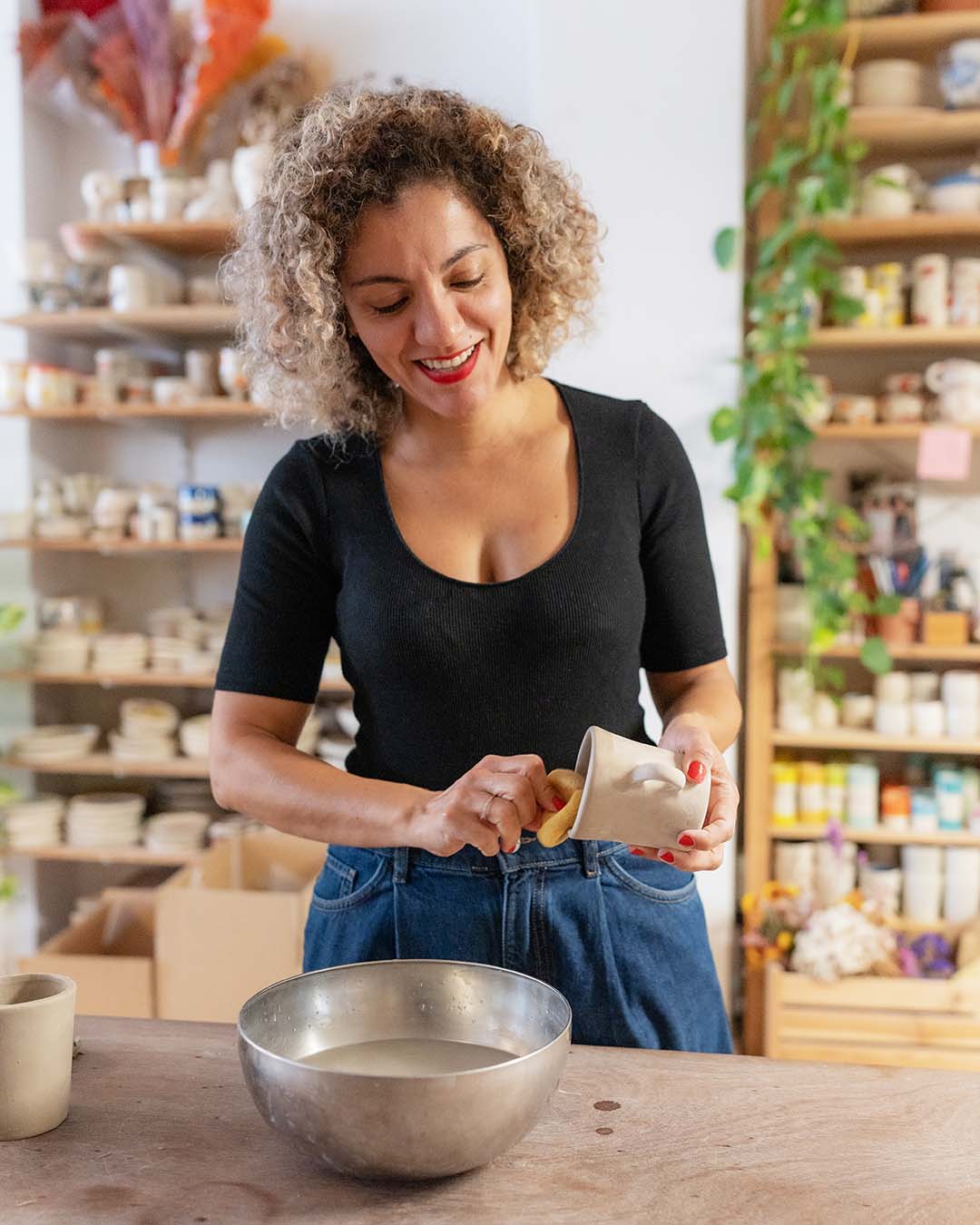 MANU SOUZA
Manu Souza Ceramics
Porto, PORTUGAL
"Pottery is today, for Manu, the way she found to do storytelling."
Manu is a graphic designer by profession, illustrator, and ceramist. Lived in different countries around the world, met different cultures and habits. She started in Brazil, changed continents, went to Sweden. From there she went to the other extreme side of the world, South Africa. Then back to Europe, Italy. She returned to Africa, lived in Senegal. Today she lives and has made Portugal her home.
The call of pottery happened when, the love of art in its purest essence, creating with hands, spoke louder than the 15 years of graphic works using digital media. This was the chosen way of expressing ideas, cultures, experiences lived in places with different ways and customs, creating art with bare hands.

Pottery is today, for Manu, the way she found to do storytelling. Making simple moments into special events! "Drinking and enjoying a coffee, is already a special event for me! Working with the clay, it is the upmost pleasure!"
more about Manu Souza Ceramics
Value in the details
Crafting Unique Organic Designs
The pieces are handmade. Our hands are filled with energy captured from nature to create unique organic shapes, respecting the process involved in the necessary time for each stage of production, and enjoying the journey until the piece is made.

The fresh clay is treated and opened with the help of rollers and wooden rules, creating the shape of the piece that will have to rest until it can be painted and drawn manually.

The process for each piece can take up to 10 days.

Letting the clay adopt its shape is the principle in creating Manu's organic pieces, where the pieces are connected to each other even though they differ completely from each other: they become unique pieces!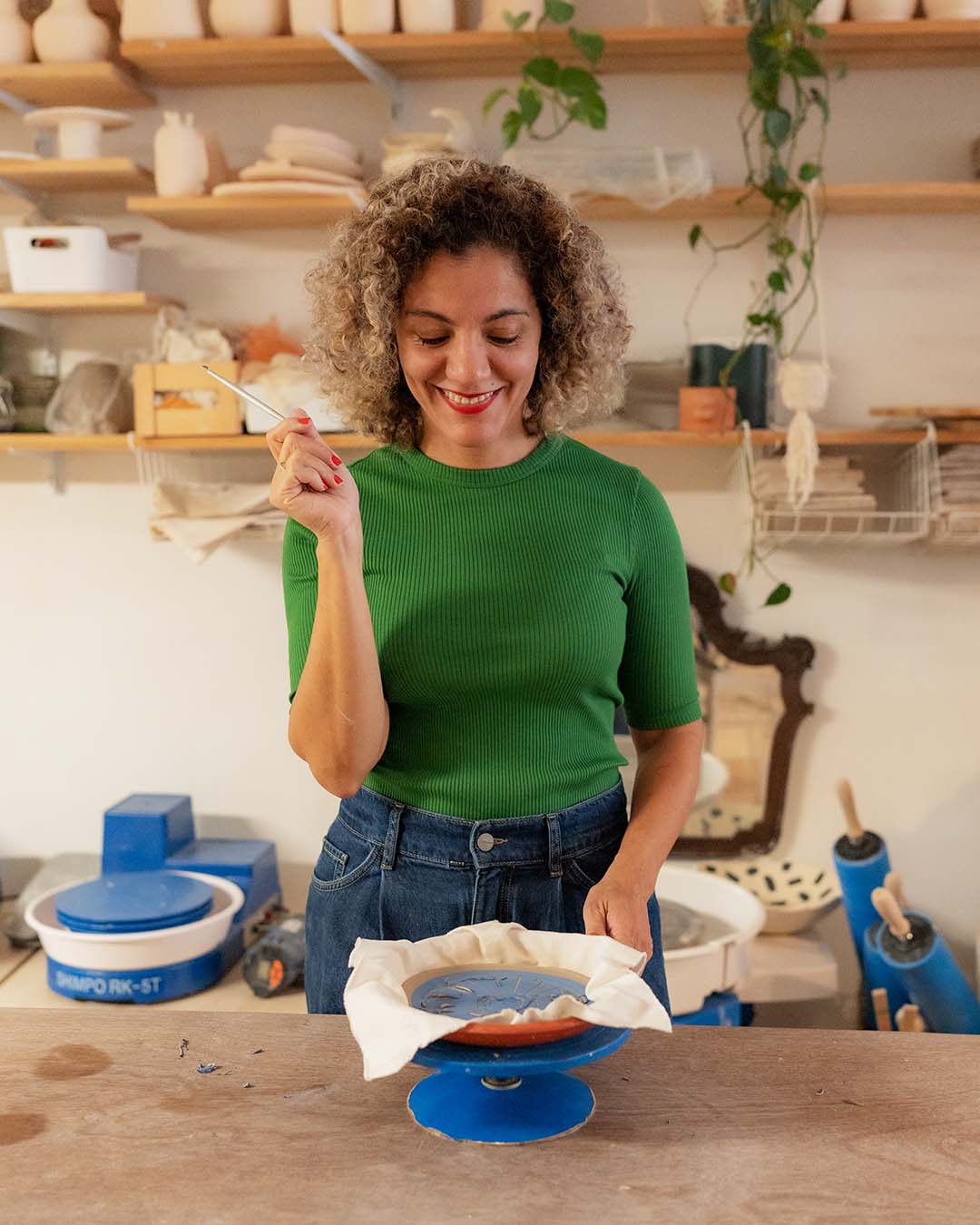 A Blend of Nature's Colors
Manu prefers stoneware clay, known for its versatility and strength. She derives the colors in her creations through a combination of clay, oxides, and ore.

A carefully curated color palette guides her work, adapting to the season or other factors that inspire her at the moment.

Underglaze is a valuable addition to her process, allowing her to incorporate even more natural hues into her pieces. Beyond enhancing their aesthetic appeal, underglaze also serves a practical purpose by ensuring the safety and utility of the finished pieces, keeping them free from harmful substances like lead.





Creating Stories for Your Home
The most important thing is to respect the process of each piece, accepting that some of them will not reach the final stage and that all these finished pieces will be ready to decorate and, above all, be used safely in your home.

Most of Manu's collections are based on references from her childhood or the countries where she lived.

The highlight of her work is telling stories to people through pieces that will become part of other people's lives, just as it did in Manu's life, and thus make each moment special and unique to be enjoyed!
Sure! Is Oven safe, we fire it through high temperature.
Yes! Is Microwave Suitable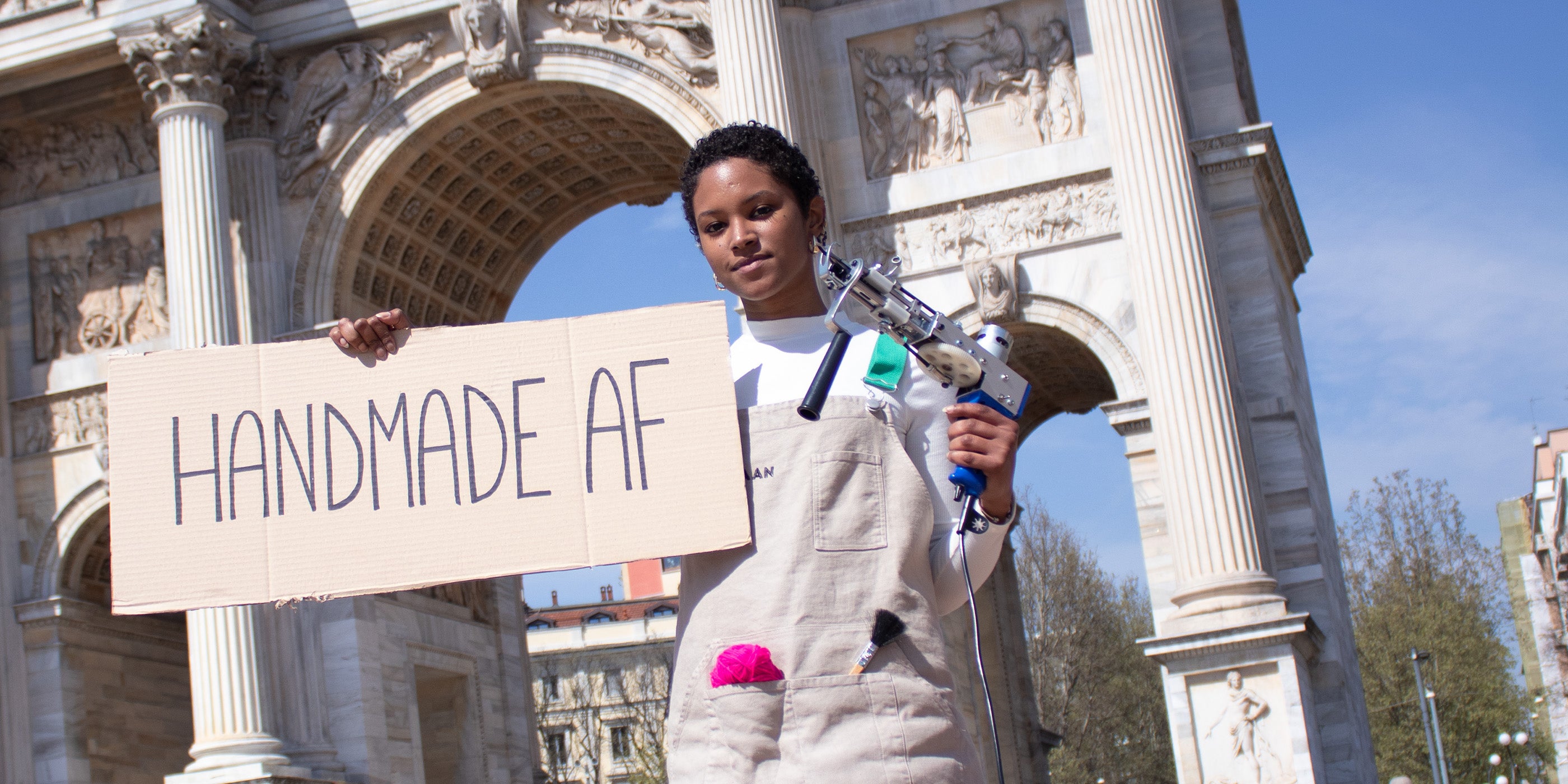 MORE THAN JUST PRODUCTS
An ever growing community
Artisans, designers and creative minds are the protagonists! Do you want to join this amazing community? Reach out to us!