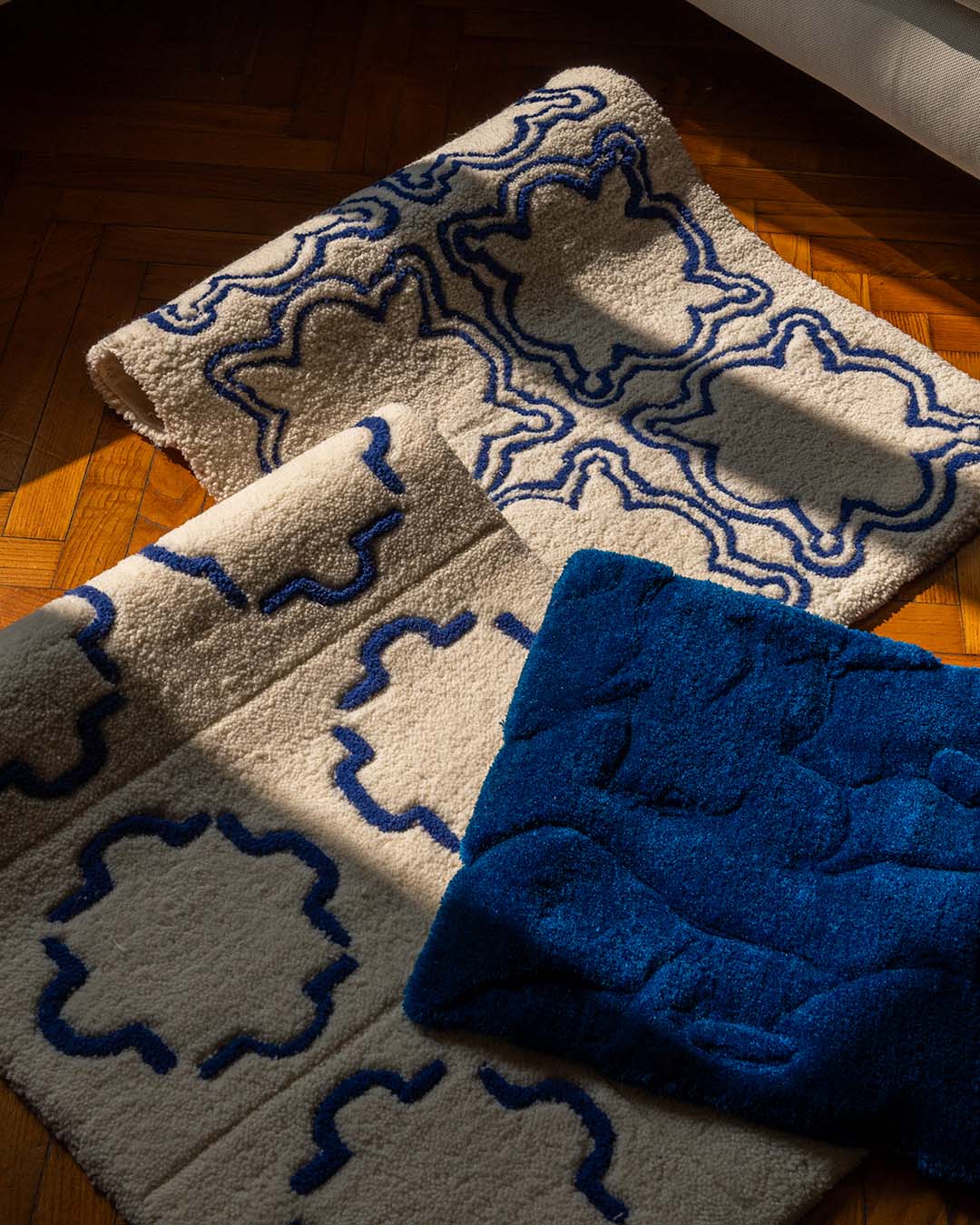 Yves Klein Carpet
Act fast – limited stock available!
Products are shipped between 4 working days (when in stock) and 2 weeks (if made to order).
Recreating the unique IKB color, patented by the artist Yves Klein, this carpet panel will become a symbol of 20th-century contemporary art in your home. Reflecting your passion for art, it will be the main accent of your interior, embodying your enthusiastic and art-loving personality.
Make your home your museum with Nanàva Carpets. Elevate your interior to new heights of artistic expression, creating an ever-changing testament to your love for art and design.
Can be used on the floor and walls and tables. Clean with a vacuum cleaner.
Crafted in Portugal
Materials: Acrylic yarn
Technique: Tufting
Measurements:
47 cm L x 20 cm W x 2 cm H
Weight 1 kg
Care & Manteinance:
- It is recommended to clean the carpet panel from dust and small debris using a soft brush or a vacuum cleaner with a soft attachment to clean the surface.
- In case of stains or dirt, use a soft cloth dampened with warm water and a small amount of mild detergent to remove the stains. Afterward, wipe the surface with a clean damp cloth to remove any residue of the detergent.
- Avoid excessive exposure to moisture on the surface of the carpet to prevent mold formation and fiber deformation.
- Machine washing is prohibited.
- Use the dust bag provided to store your bag when not in use
- After transporting the item, you can gently straighten the fibers by hand or using a soft comb to restore their volume
Shipping is FREE IN EUROPE over € 180.
Shipping cost below € 180 varies according to continent, in accordance with the following flat shipping rates:
Belgium, Germany, France, Italy, Portugal and Spain: € 11,99
Rest of Europe: € 15,99
UK & Switzerland: € 19,99 
USA: € 29,99
As a matter of fact, we do want to encourage you to shop local and support artisans from your own Country.
For the rest of the world, unfortunately we do not provide flat shipping rates. However, if you are really in love with TA-DAAN products get in touch with us and we will get back to you as soon as possible. ❤️