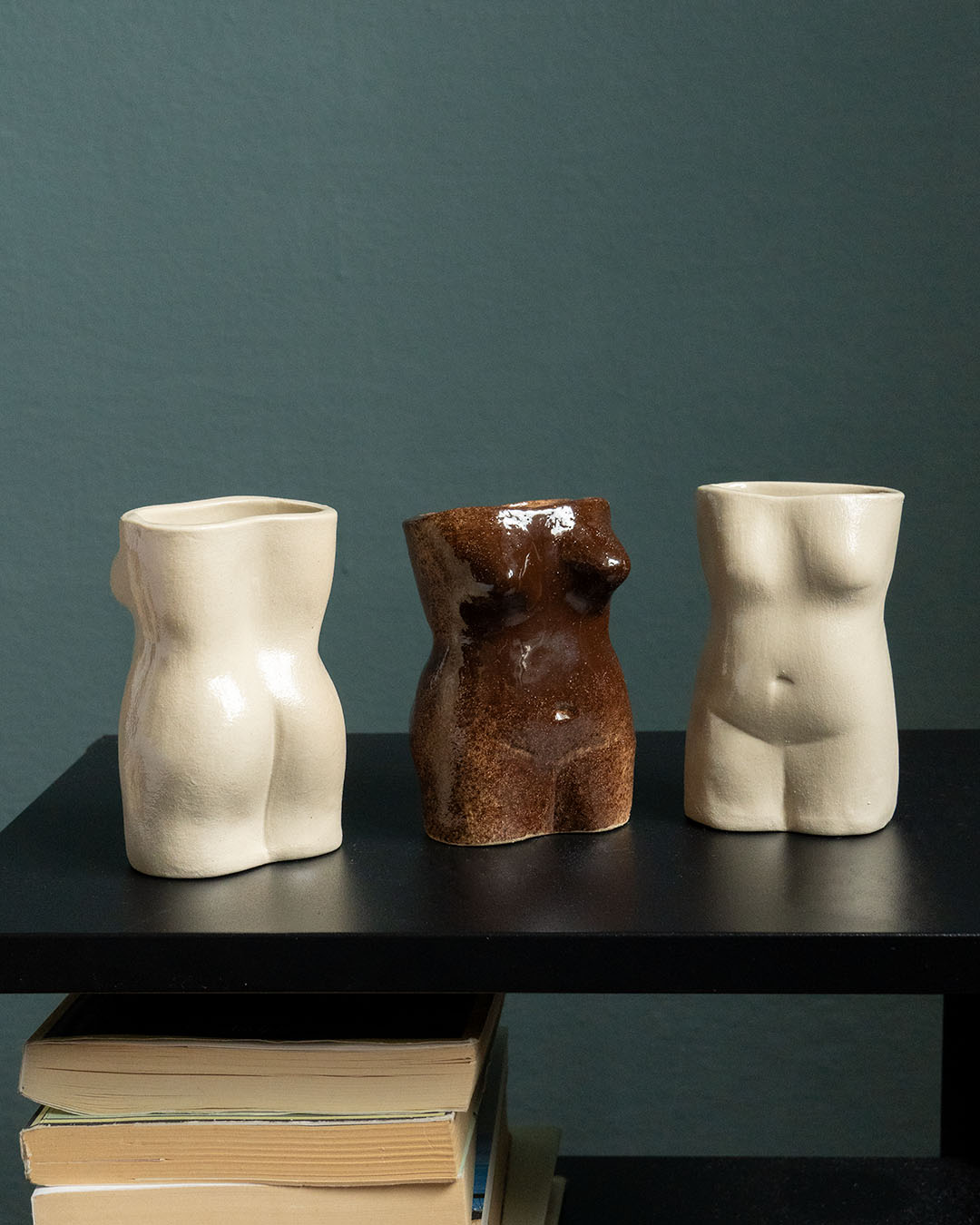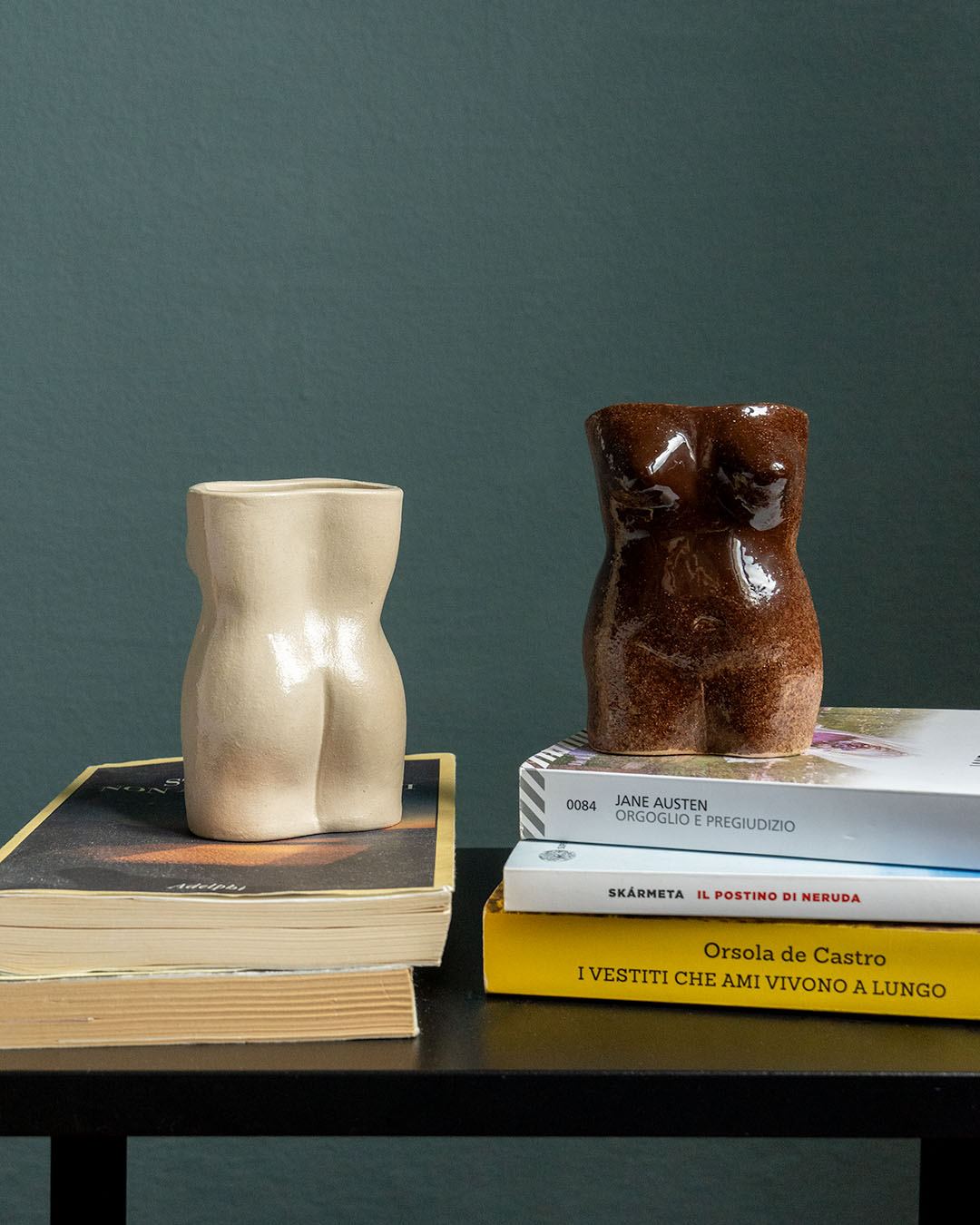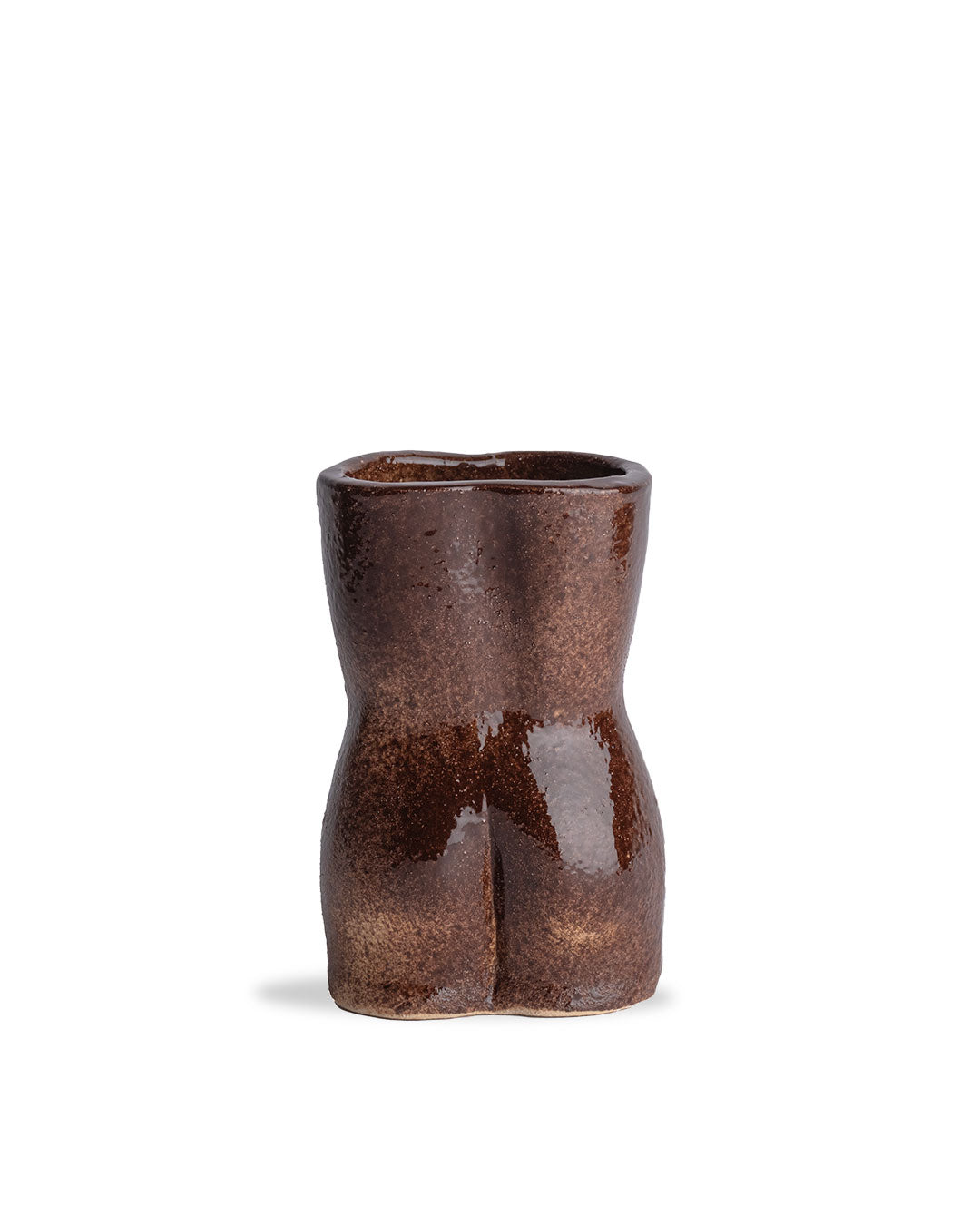 Woman Body Vase (mini) - M
Made to order. This product will be crafted just for you ❤️
Products are shipped between 4 working days (when in stock) and 3 weeks (if made to order).
Introducing the Woman Body Vase – a ceramic stone wear masterpiece that beautifully embraces diversity in beauty. Hand crafted by Eri Maeda. This vase celebrates the uniqueness of every body shape, empowering you to embrace and boost your body confidence.
Crafted with meticulous attention to detail, the Woman Body Vase comes in three captivating colors and three distinct body shapes. Each vase is a work of art, carefully designed to convey the powerful message that beauty comes in all shapes and sizes.
Not only does this vase add a touch of elegance to your living space, but it also serves as a daily reminder to nourish your body confidence. With every water change for the flowers adorning the vase, you symbolically feed the confidence within yourself, fostering self-love and appreciation for your individuality.
Whether you place it on your desk, mantle, or as a centerpiece on your dining table, the Woman Body Vase will spark conversations and inspire others to embrace their unique beauty. Let it be a constant source of empowerment and a testament to the beauty of diversity.
Embrace your true self and make a bold statement with the Woman Body Vase – a perfect addition to your home decor that celebrates the beauty within.
Crafted in France
Materials: Ceramic
Technique: Hand-building
Measurements:
10 cm H
Weight 400 g
Care & Manteinance:
- Avoid extreme temperatures and direct sunlight.
- Handle with care to prevent breakage.
- Change the water regularly for flower display.
- Don't drag them to prevent scratching the table.
Shipping is FREE IN EUROPE over € 180.
Shipping cost below € 180 varies according to continent, in accordance with the following flat shipping rates:
Belgium, Germany, France, Italy, Portugal and Spain: € 11,99
Rest of Europe: € 15,99
UK & Switzerland: € 19,99 
USA: € 29,99
As a matter of fact, we do want to encourage you to shop local and support artisans from your own Country.
For the rest of the world, unfortunately we do not provide flat shipping rates. However, if you are really in love with TA-DAAN products get in touch with us and we will get back to you as soon as possible. ❤️