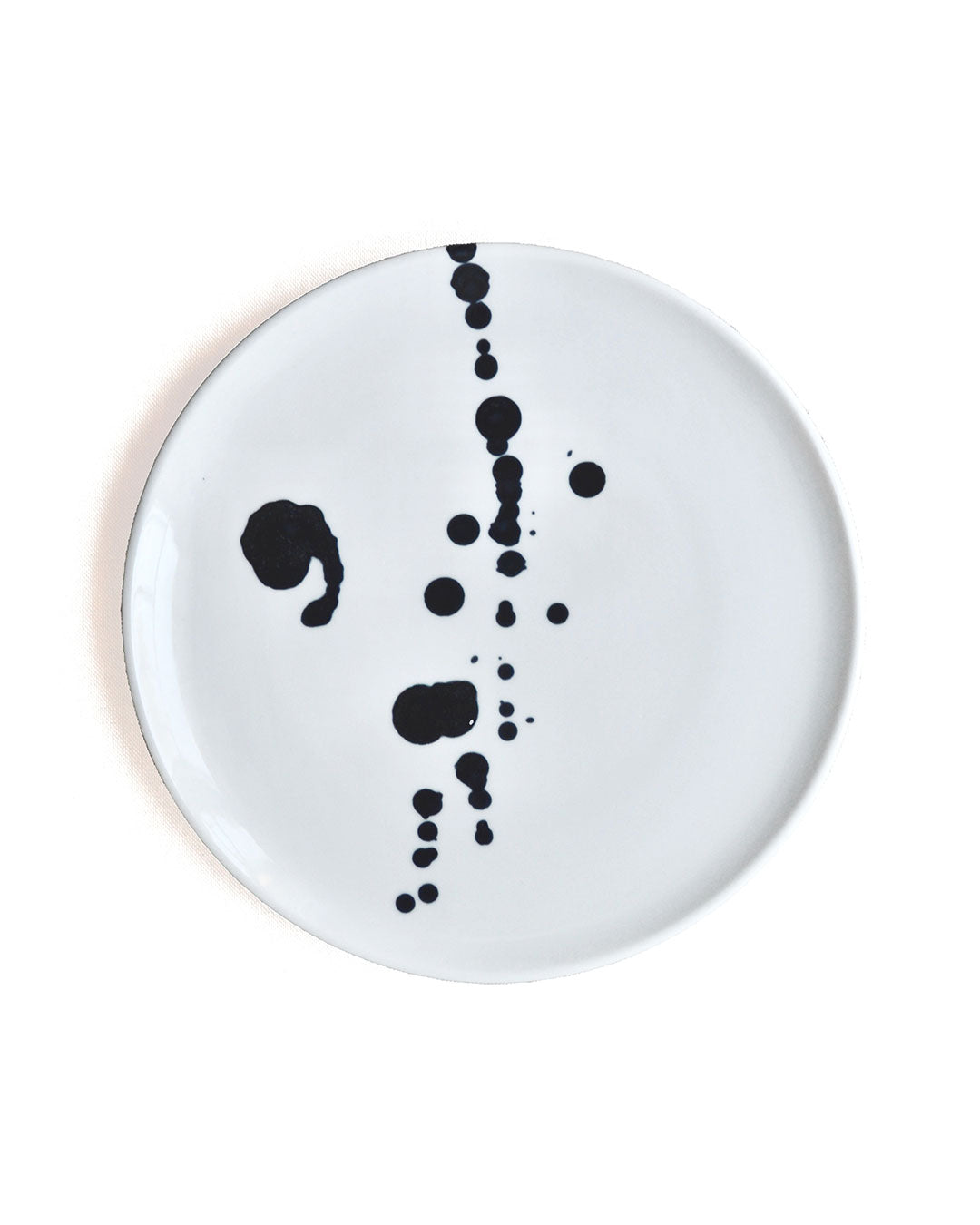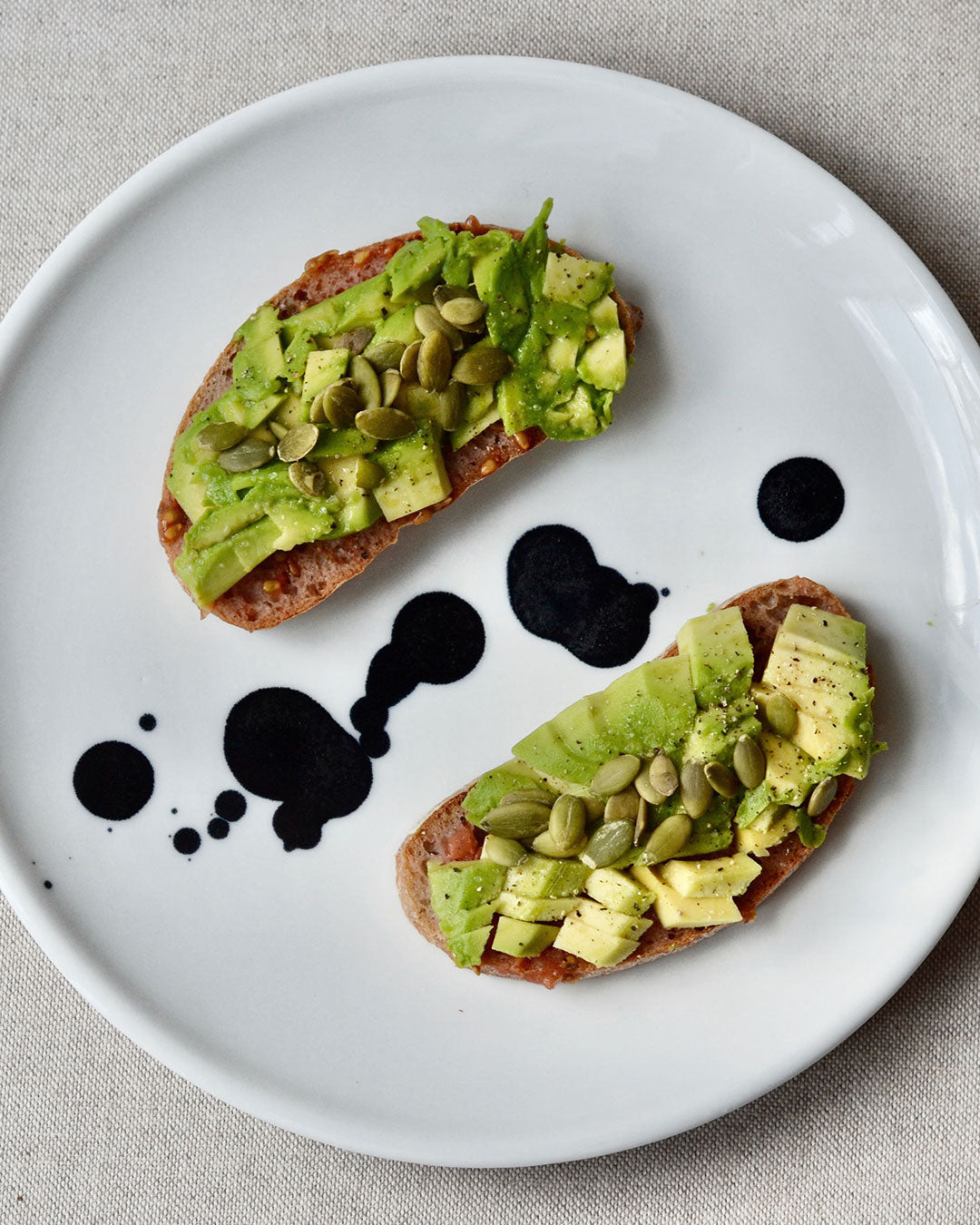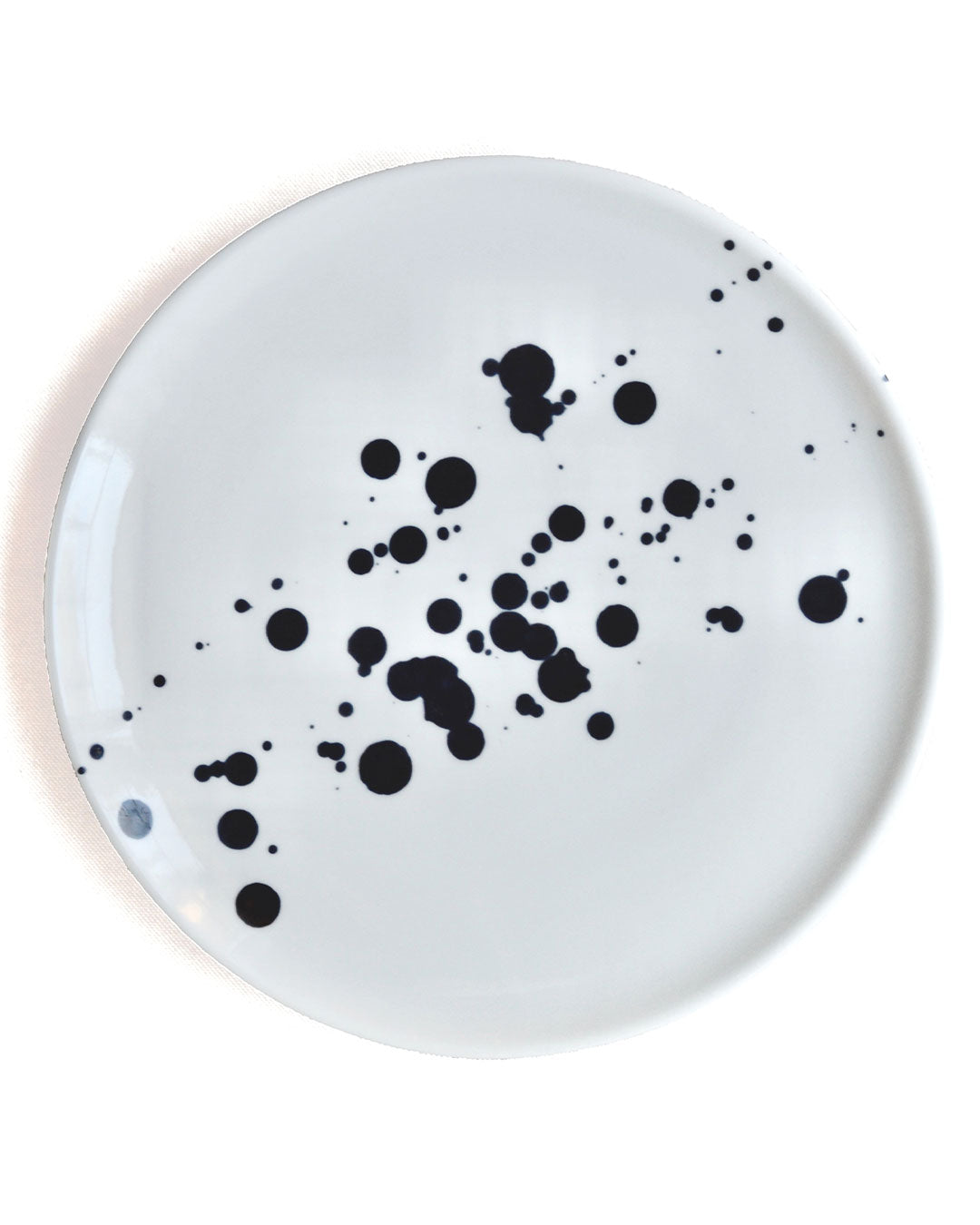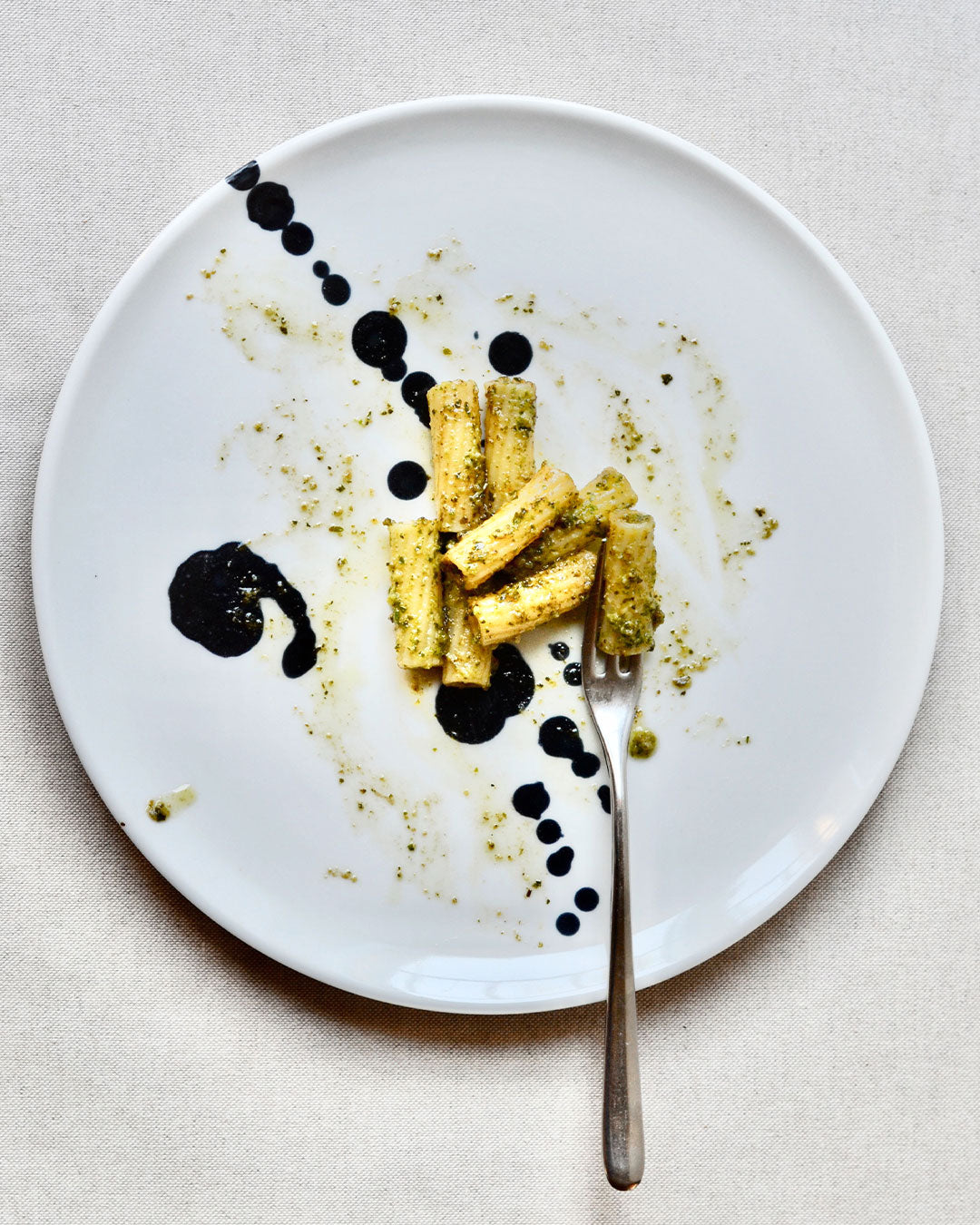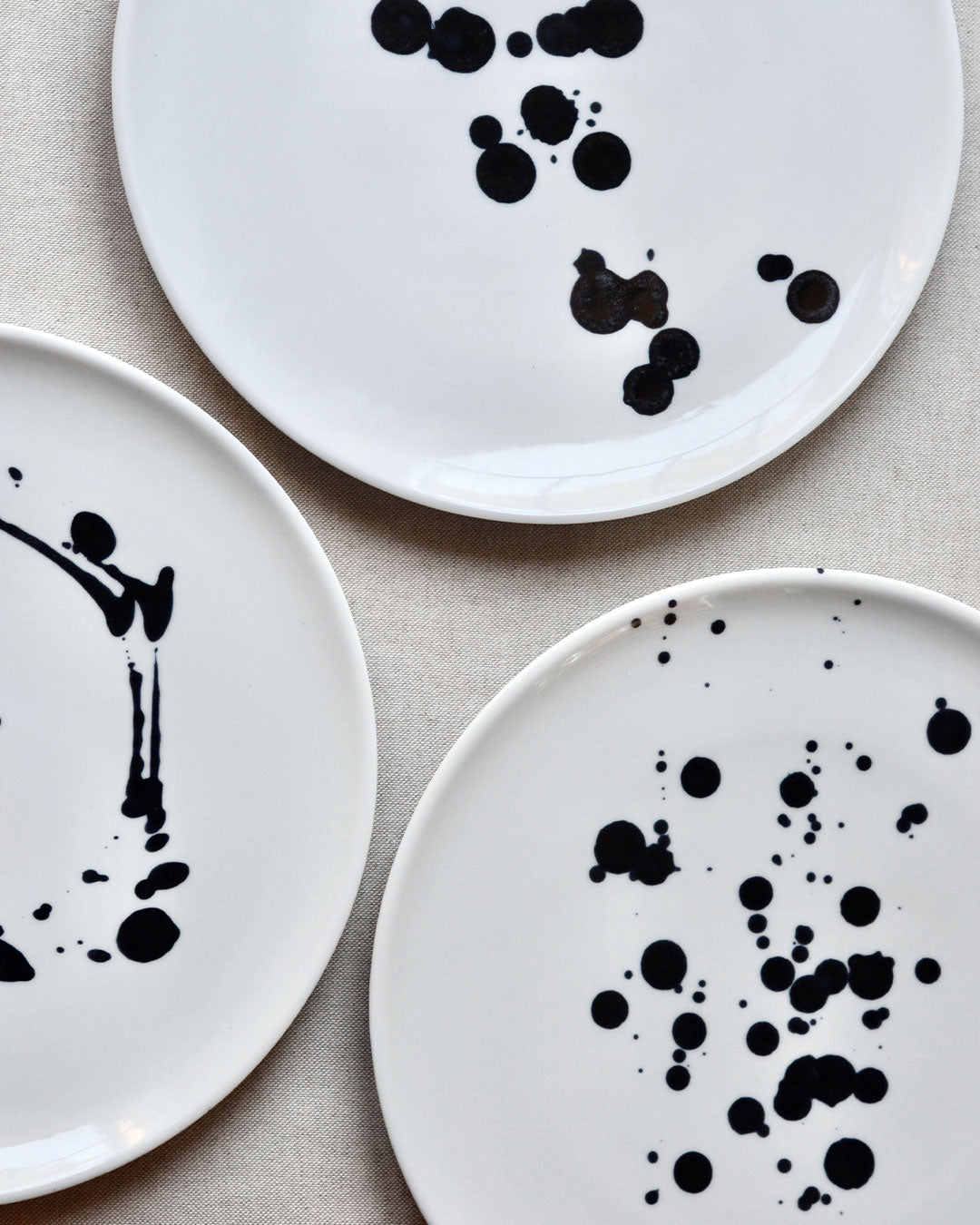 Sumi-e Ink blot porcelain plates
Act fast – limited stock available!
Products are sent between 4 working days (when in stock) and 4 weeks (if made to order)
Sumi-e is the Japanese art of black ink painting ("sumi"= black ink, "e"= painting) This simple, yet elegant art form was handed down to Japan from China. A minimal amount of brush strokes are used to create subtle ink paintings that stimulate the imagination. In traditional Japan, Sumi-e (also called Suiboku–ga) was a metaphor for the ephemeral world. Ink-blot paintings also explore interpretations of the abstract, and many artists including Andy Warhol, Salvador Dali, Leonardo da Vinci, Victor Hugo and Sandro Botticelli have experimented with inkblot art.
Who doesn't love Food with Art? Every plate is hand-painted in Maia's pottery studio and has a unique, minimalist charm to explore.
Available in 2 sizes: 23 and 28 cm diameter. Perfect for daily use or elegant dinnerware celebrations. Large dinner and salad plates made from a custom designed mould. Easy to handle and fit well in the dishwasher.
Crafted in Spain
Materials: Porcelain ceramic
Technique: Slip cast in porcelain from custom-made moulds, hand-finished, hand-painted, and high fired to 1250° C.
Measurements:
Small
Diameter Ø 23 cm x 2.5 cm H
Weight 500 g

Medium
Diameter Ø 28 cm x 3 cm H
Weight 950 g
Care & Manteinance:
Dishwasher and microwave safe! Like any ceramic, porcelain will break if dropped or banged, so handle with care.
Shipping is FREE IN EUROPE over € 180.
Shipping cost below € 180 varies according to continent, in accordance with the following flat shipping rates:
Belgium, Germany, France, Italy, Portugal and Spain: € 11,99
Rest of Europe: € 15,99
UK & Switzerland: € 19,99 
USA: € 29,99
As a matter of fact, we do want to encourage you to shop local and support artisans from your own Country.
For the rest of the world, unfortunately we do not provide flat shipping rates. However, if you are really in love with TA-DAAN products get in touch with us and we will get back to you as soon as possible. ❤️
Sustainability guarantees