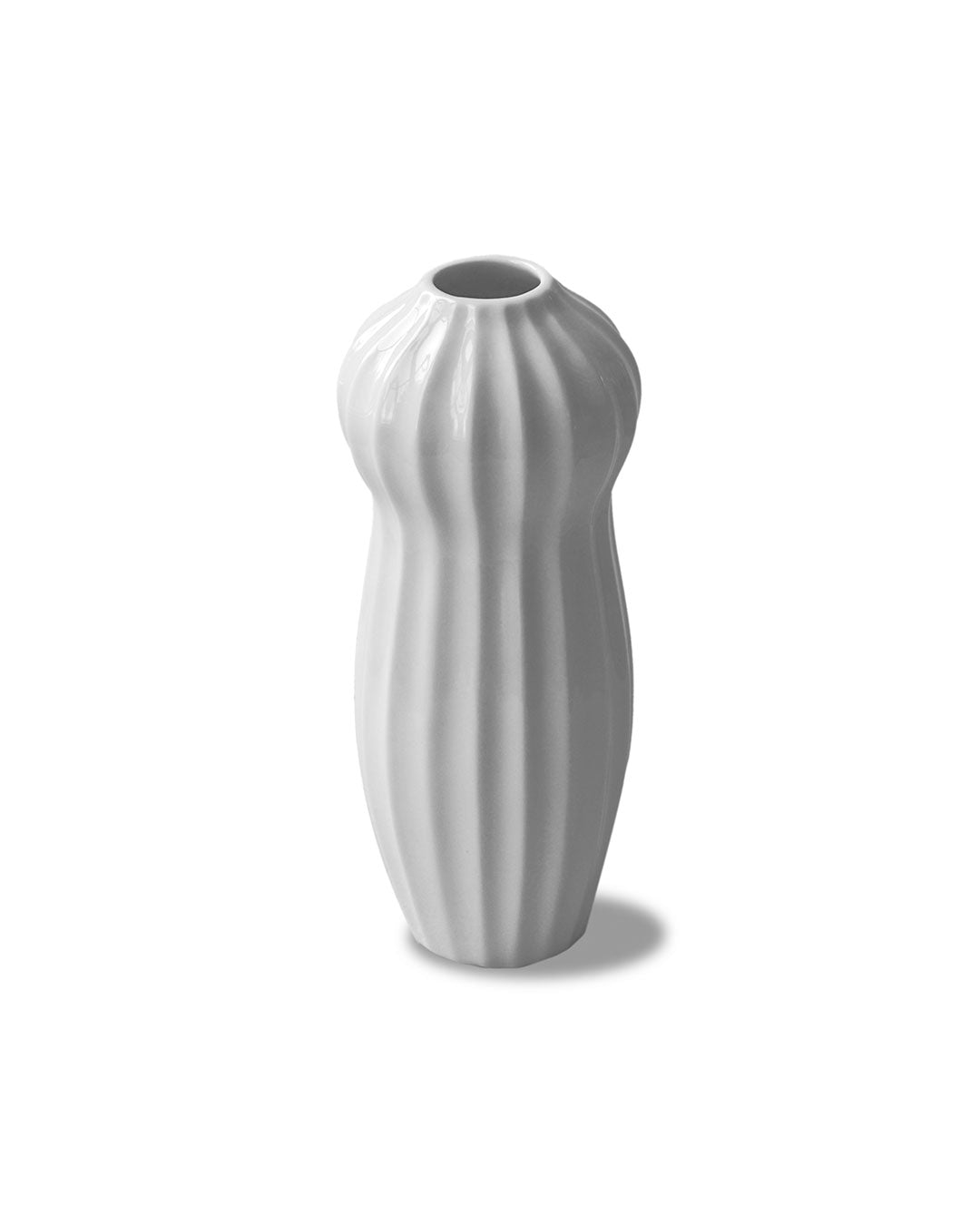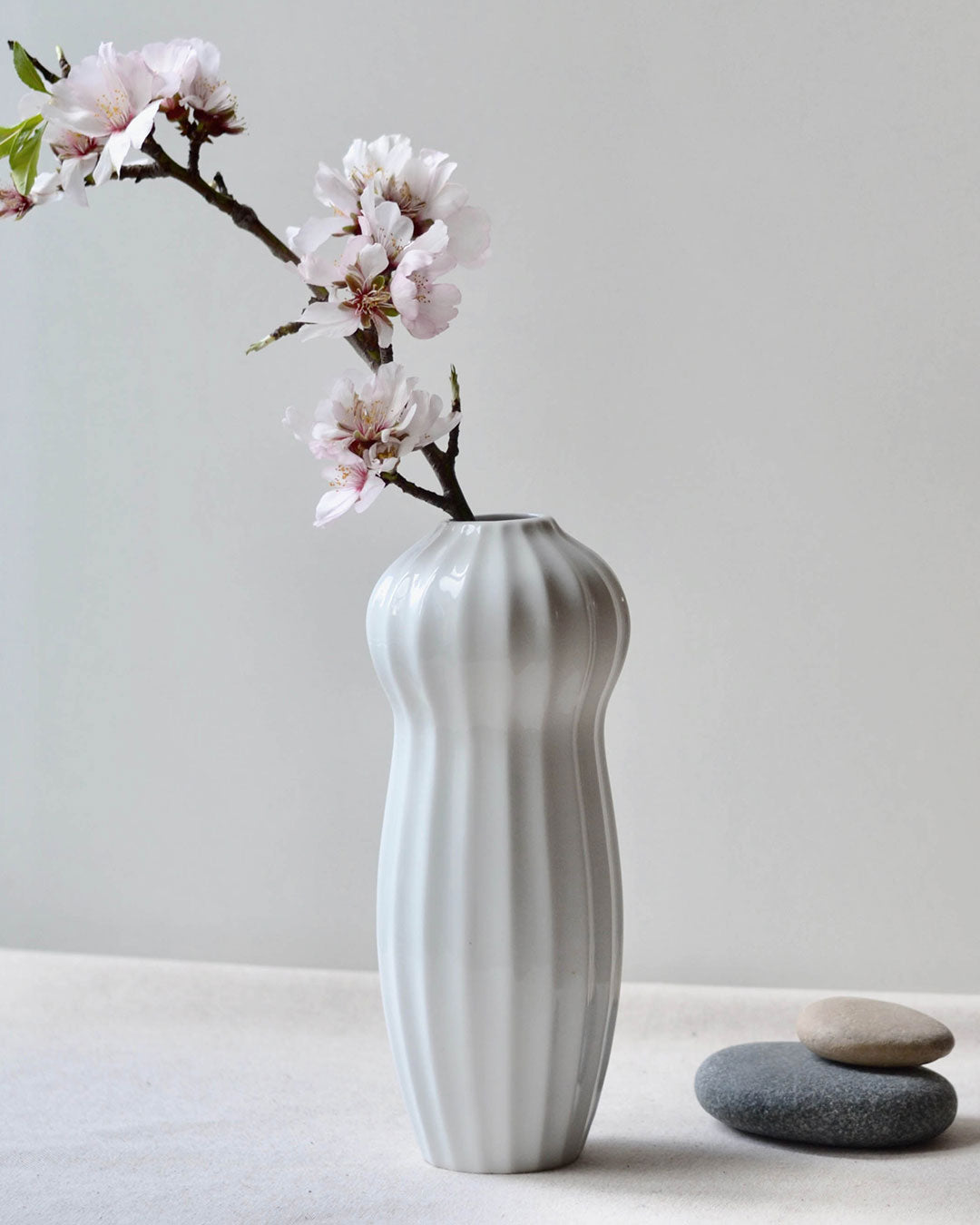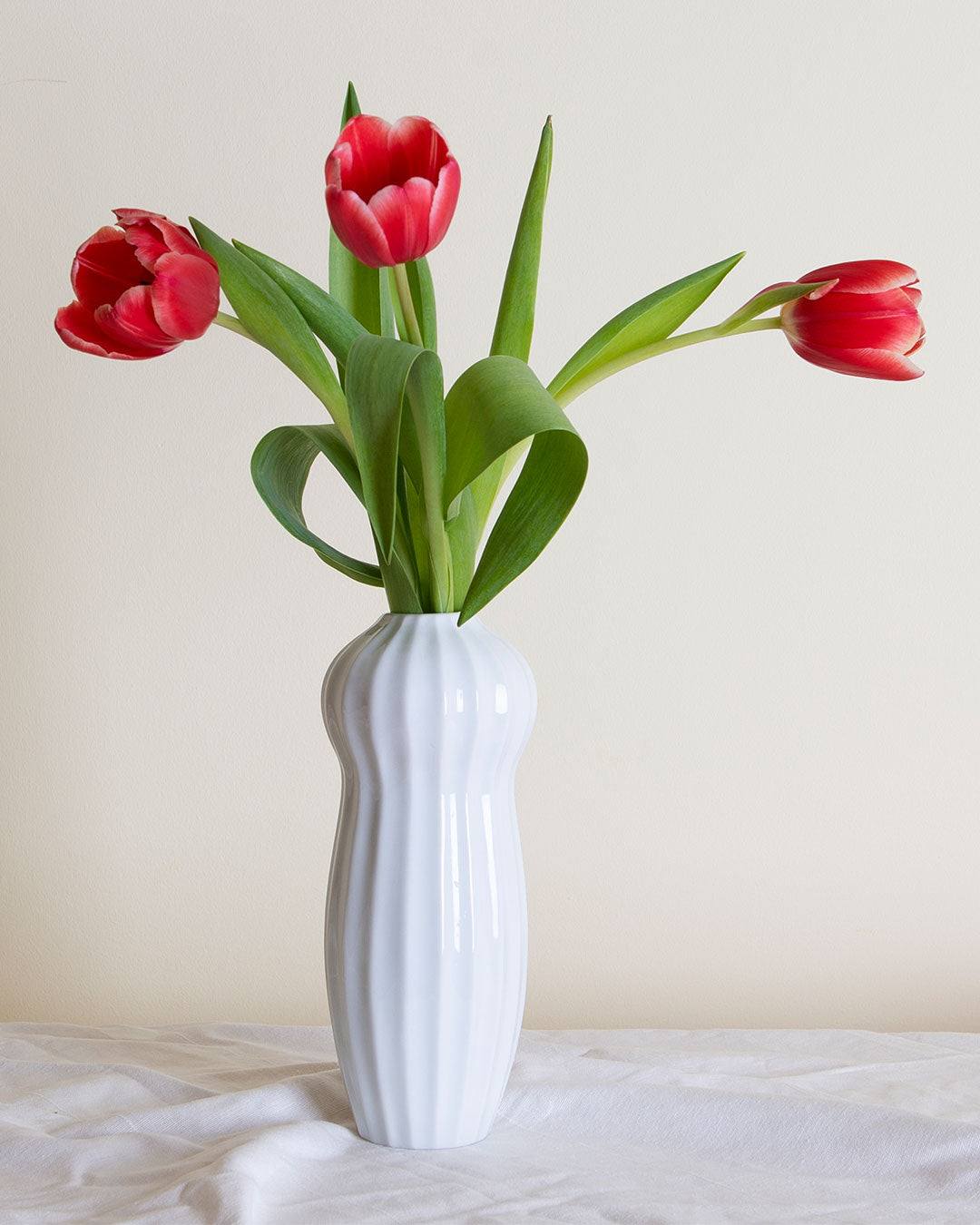 Maja ribbed porcelain Ikebana vase
Act fast – limited stock available!
Products are sent between 4 working days (when in stock) and 4 weeks (if made to order)
Ikebana Ceramic Vase, Japandi Design, Female Silhouette Shape.
Made in glossy white porcelain, this contemporary vase has a stylised female silhouette and is named after the Spanish painter Goya's "La Maja Vestida" and "La Maja Desnuda" paintings that appreciate the female figure. "Maja", in Spanish, means a nice and pretty girl. This tall vase, with her ribbed surface texture, has a Japandi flair, ideal for Ikebana and minimalist flower arrangements.
Each vase is slip-cast in porcelain ceramic from a custom designed mould. The vase is then hand-finished, dried and fired and then glazed and re-fired in a high-temperature kiln at 1250° C.
Crafted in Spain
Materials: Porcelain ceramic
Technique: Slip-cast in porcelain using custom designed moulds, hand finished and then kiln fired twice, once for a bisque firing and the second firing is at a higher temperature of 1250° C which vitrifies the porcelain and glaze.
Measurements:
9 cm W x 9 cm L x 22 cm H
Weight 650 g
Care & Manteinance:
Rinse carefully by hand or place carefully in dishwasher so that it will not bang against other pieces.
Shipping is FREE IN EUROPE over € 180.
Shipping cost below € 180 varies according to continent, in accordance with the following flat shipping rates:
Belgium, Germany, France, Italy, Portugal and Spain: € 11,99
Rest of Europe: € 15,99
UK & Switzerland: € 19,99 
USA: € 29,99
As a matter of fact, we do want to encourage you to shop local and support artisans from your own Country.
For the rest of the world, unfortunately we do not provide flat shipping rates. However, if you are really in love with TA-DAAN products get in touch with us and we will get back to you as soon as possible. ❤️
Sustainability guarantees