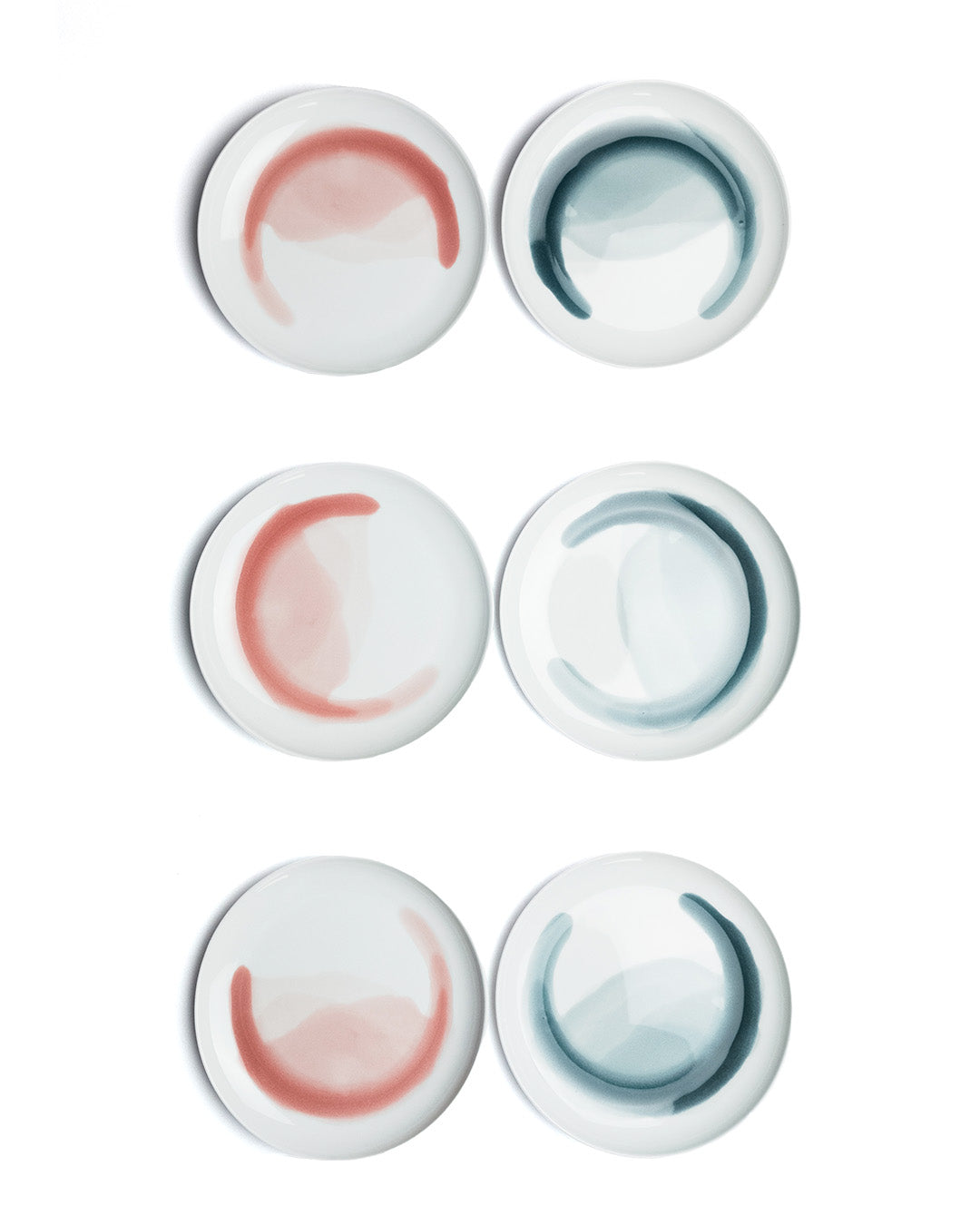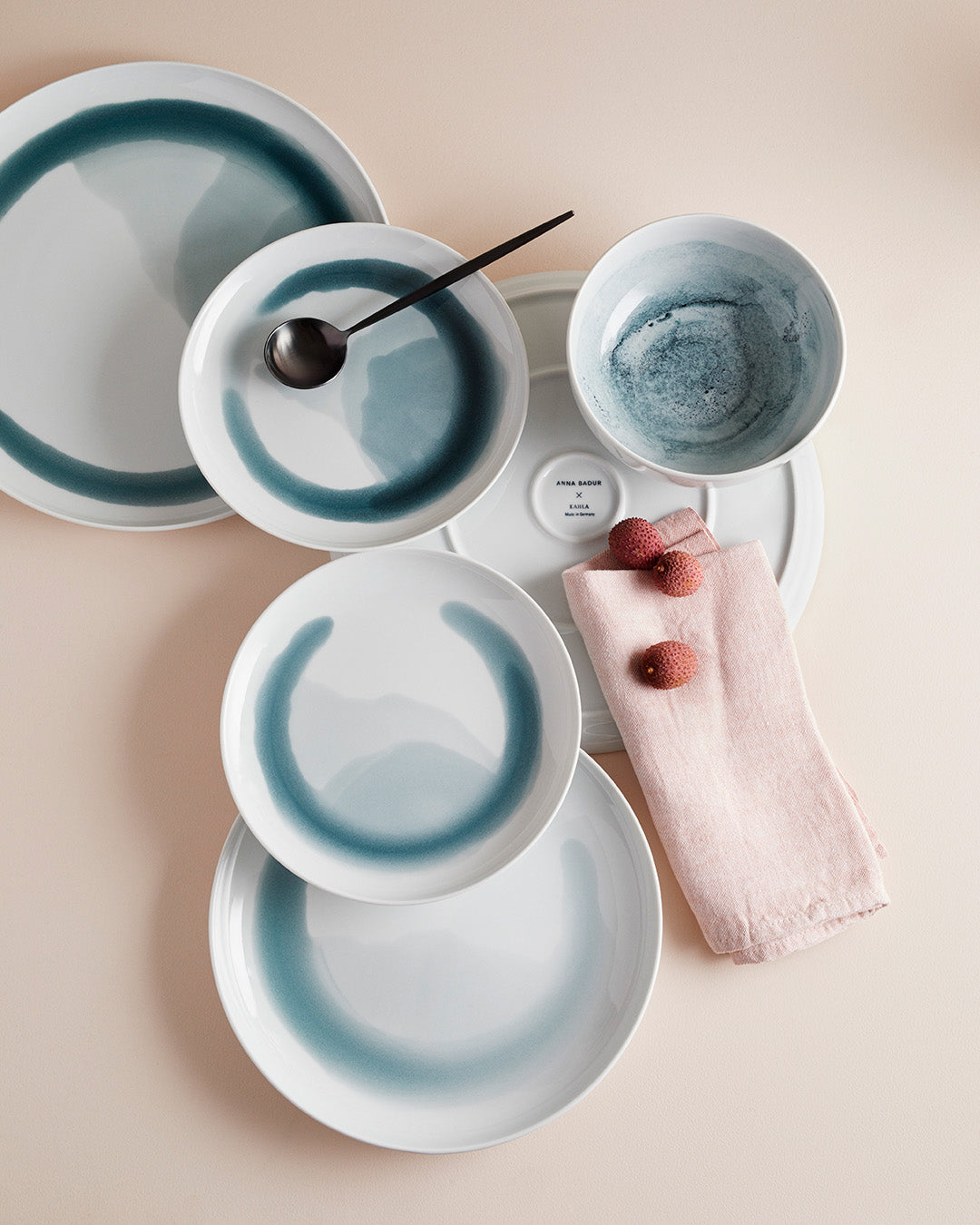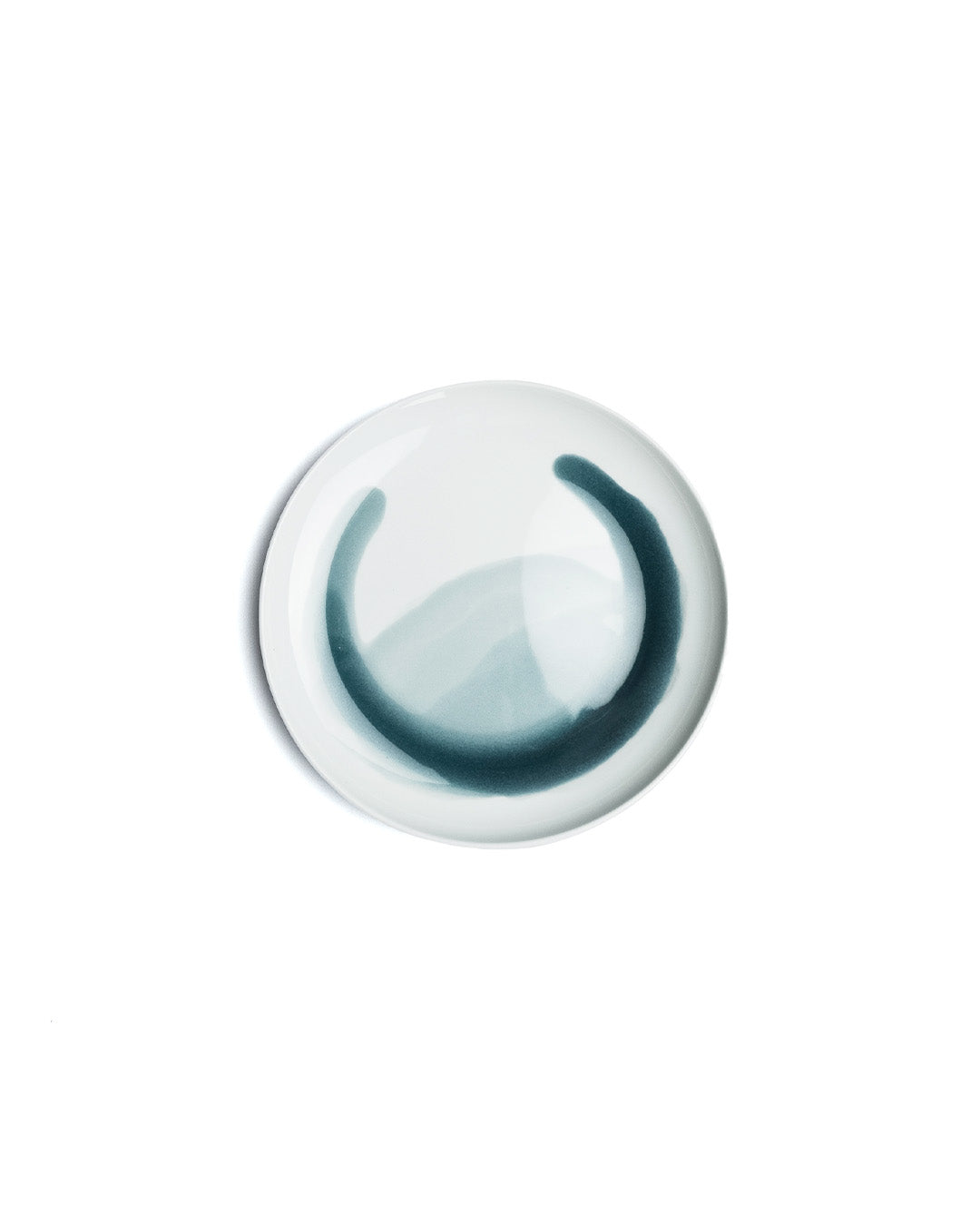 POOL porcelain small plates MIX - Set of 6 (-22%)
Act fast – limited stock available!
Products are shipped between 4 working days (when in stock) and 4 weeks (if made to order).
The POOL collection is a series of porcelain plates with a unique underglaze pattern on each item. The aqueous decor is applied onto the plate in an experimental process. The archetypal shape and the pure white of the porcelain are providing a clear framework for the natural pattern. The plate is fired at 1400°C and has a glazed surface. It is produced in collaboration with renowned porcelain manufacturer KAHLA Thüringen Porzellan. Please note: Due to the process of making the pattern and intensity of color varies slightly from piece to piece.
This set contains:
- 3x Dark Quartz red
- 3x Dark Teal blue
Crafted in Germany
Materials: Porcelain
Technique: Jiggering, experimental decoration using underglaze color
Measurements:
Diameter 22 cm x 2.5 cm H
Weight 400 g
Care & Manteinance:
Due to high firing temperatures at 1400° C, hard porcelain stands for special impact resistance and density. Hard porcelain is the whitest of its kind. It is refractory, microwave-resistant, dishwasher and oven safe. Its glazes are hard and resistant to abrasion. The material and glaze meet international hygiene standards.
Shipping is FREE IN EUROPE over € 180.
Shipping cost below € 180 varies according to continent, in accordance with the following flat shipping rates:
Belgium, Germany, France, Italy, Portugal and Spain: € 11,99
Rest of Europe: € 15,99
UK & Switzerland: € 19,99 
USA: € 29,99
As a matter of fact, we do want to encourage you to shop local and support artisans from your own Country.
For the rest of the world, unfortunately we do not provide flat shipping rates. However, if you are really in love with TA-DAAN products get in touch with us and we will get back to you as soon as possible. ❤️
Sustainability guarantees