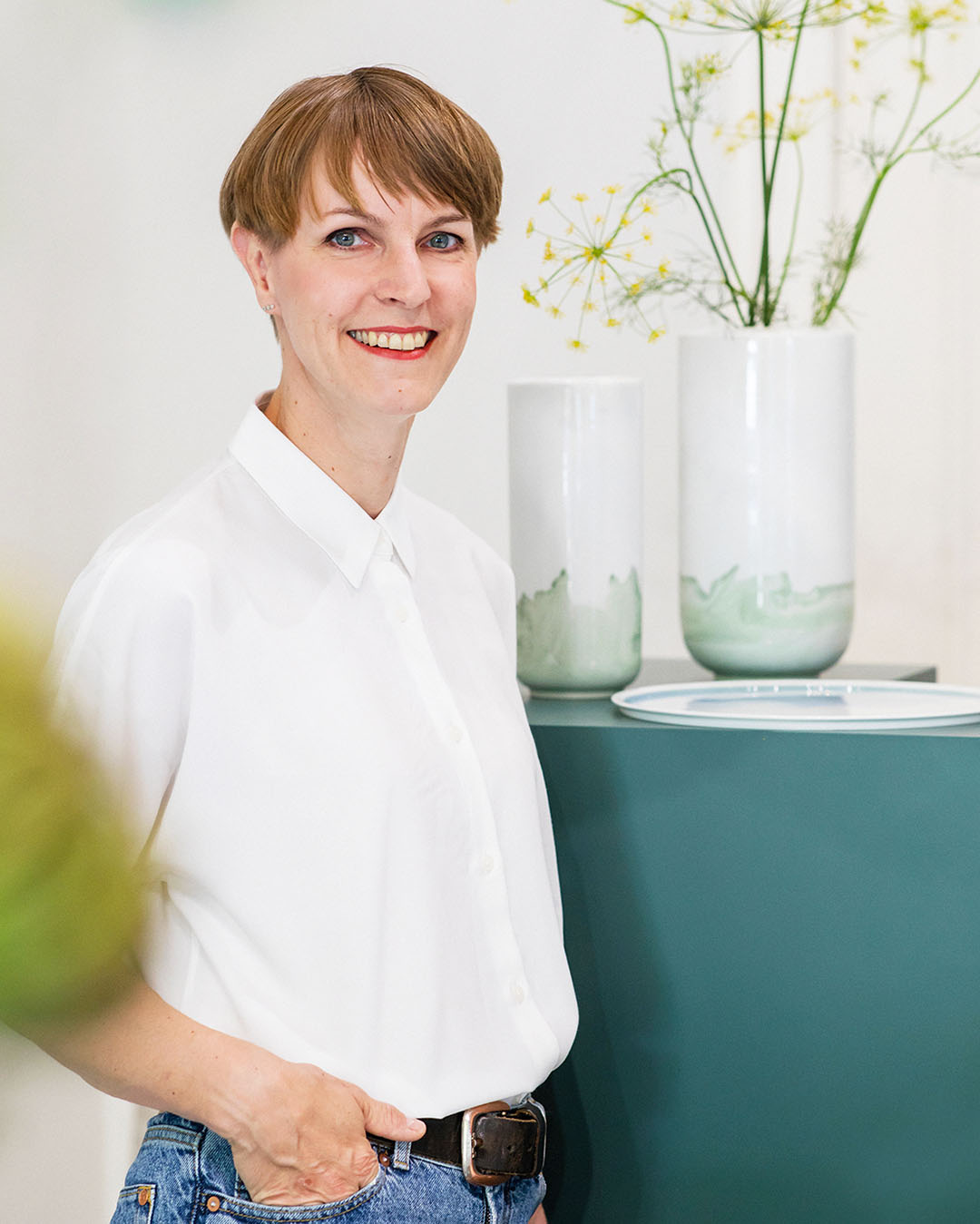 ANNA BADUR
Anna Badur
Berlin, GERMANY
"What if one could capture the volatile, ephemeral nature of water – its flowing, boisterous and ever-changing character? The billowing waves, drops and puddles, suspended in time. Organic textures and shades, burned into archetypal, durable forms, becoming at once elegantly timeless and objects of everyday beauty."
Anna Badur studied at the renowned Design Academy in Eindhoven. She has received multiple awards and prizes, and her work has been exhibited at several museums and international design events.
Badur's Blue Sunday series is part of the permanent collection of the National Museum of Decorative Arts and Design in Trondheim. Badur grew up in East Frisia on the North Sea, and her work testifies to a deep engagement with the sea, nature and the strong influences of the weather. Today the designer lives and works in Berlin, and she cooperates with craftsmen, architects, shops, restaurateurs and companies worldwide.

Anna started working with porcelain already during her studies and deeply dived into the material during two residencies in two porcelain manufactories right after her Master of Art degree. The second residency was at the German porcelain manufacturer KAHLA and resulted in a long lasting cooperation.
more about Anna Badur
Value in the details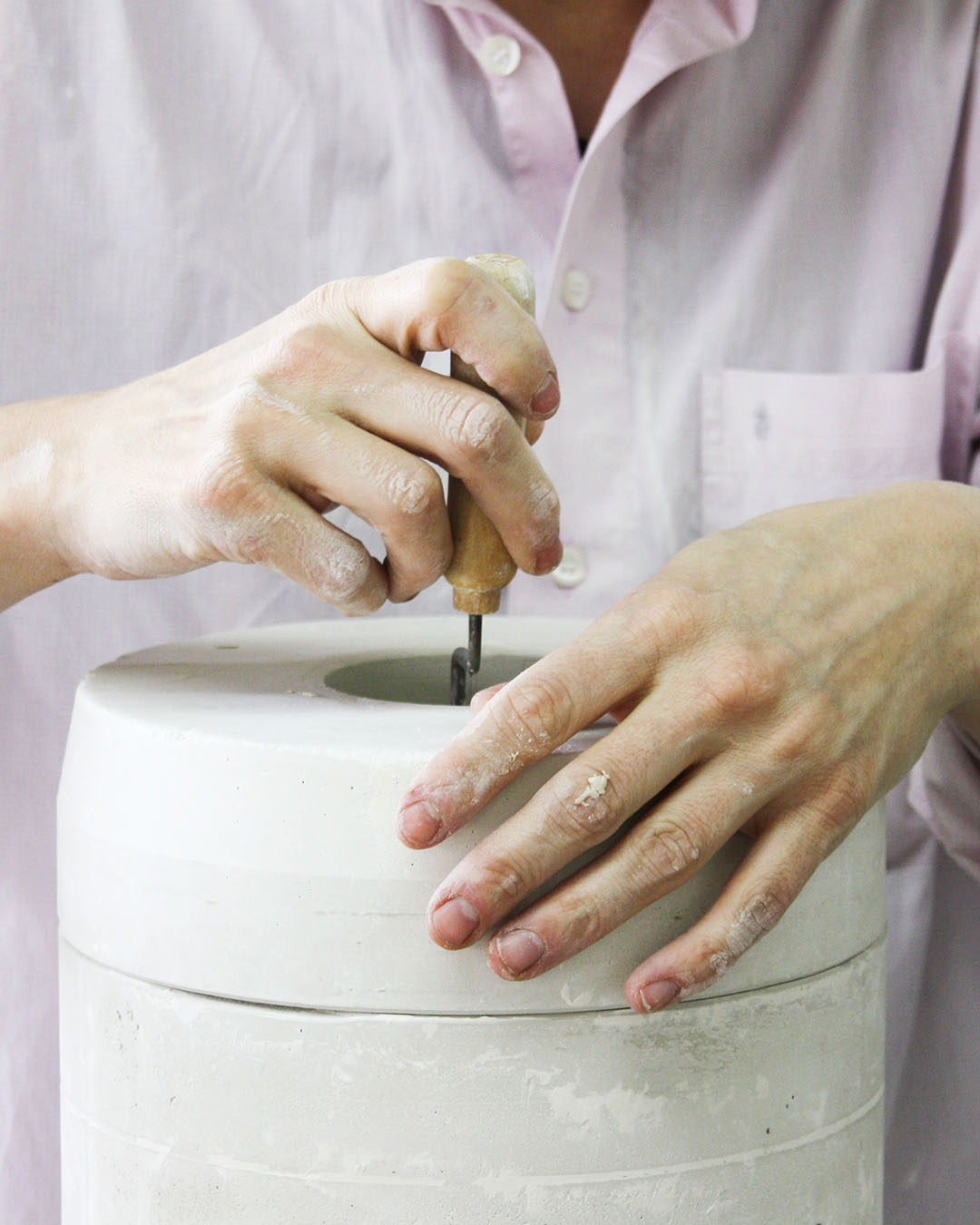 Embracing the Uncontrollable: Anna's Experimental Journey with Underglaze Colors
Anna works in an experimental way with underglaze colors embracing the uncontrollable, only taming the process enough to capture an imprint. In this way, the end result is directly determined by the process. Each piece of her collection is unique.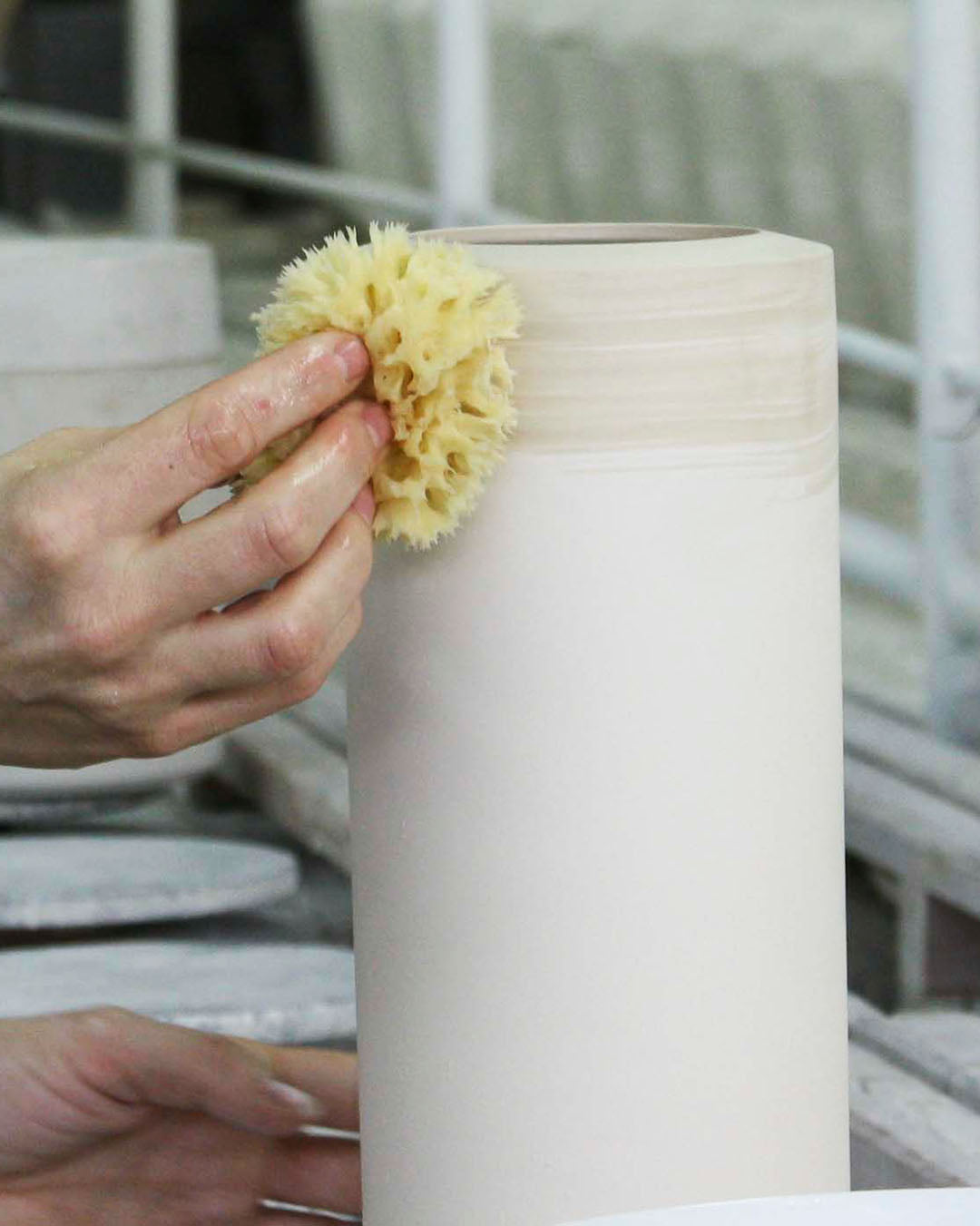 Anna Badur's collaboration with KAHLA: Transforming Porcelain with Underglaze Techniques
Anna Badur works with porcelain and underglaze techniques in close collaboration with German porcelain manufacturer KAHLA.
Thanks to high firing temperatures of 1400 ° C, KAHLA's hard porcelain possesses a number of special qualities. Aesthetically, hard porcelain is the whitest of its kind. Functionally, it is dense and refractory, making it microwave-resistant, dishwasher and oven safe. Its glazes are hard and resistant to abrasion. The material and glaze meet international hygiene standards. KAHLA brand products meet the high demands of both European and worldwide markets in all areas.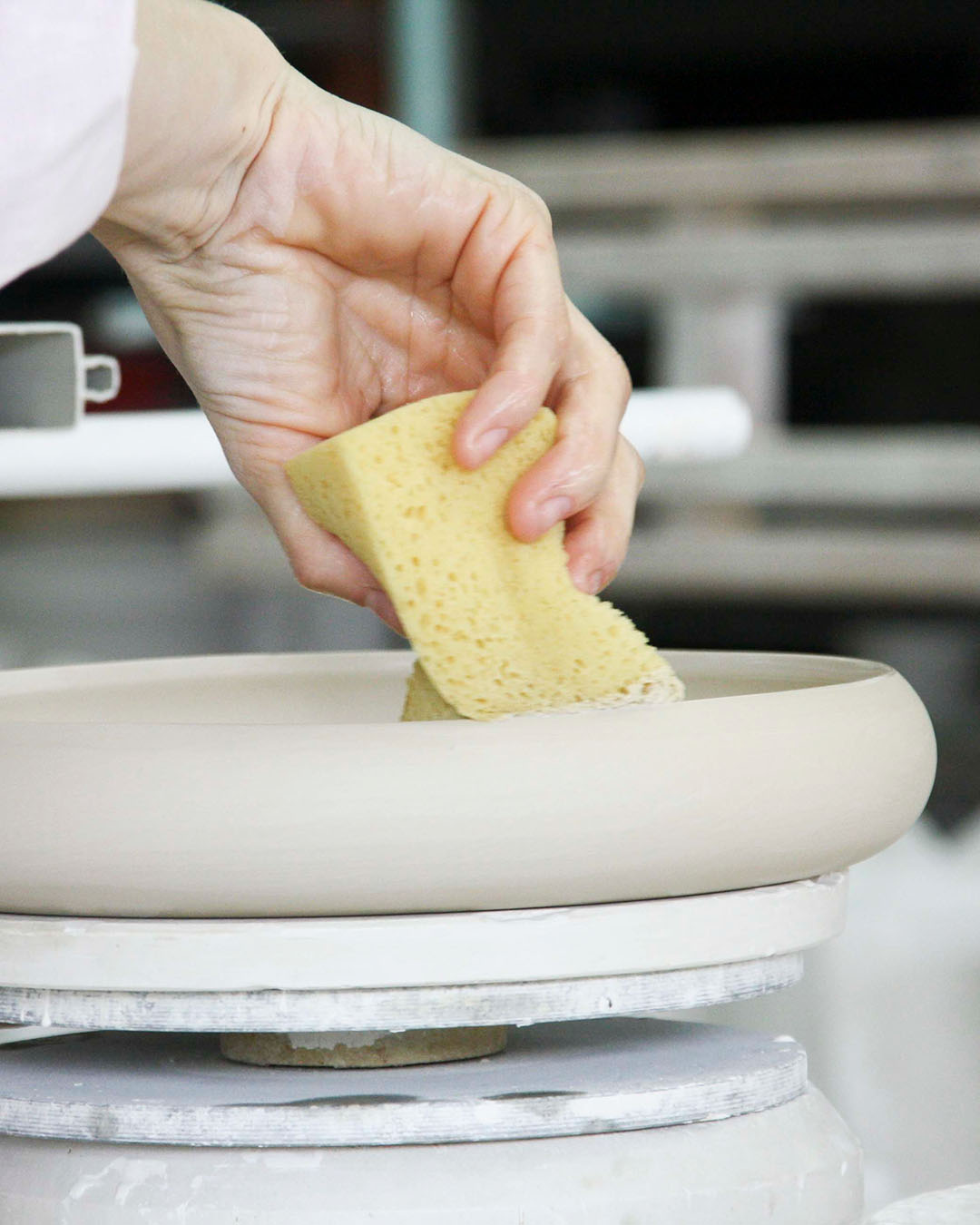 Blurring Boundaries: Anna Badur's Artistic Fusion of Craftsmanship and Industrial Production in Porcelain
Badur combines creative independent work with commissioned projects, always at the intersection of industrial and one-of-a-kind production. In artistic experiments and by hand, she explores porcelain in combination with underglaze colors demonstrating an eye for color, shape and texture. Her designs are characterized by a fine sense of the essential as well as the highest demands on functionality and practicability. She celebrates the hand of the maker and the beauty of the unique while simultaneously crafting processes that ensure effective repetitive creation. This is how Anna Badur realizes inspiring objects – from initial concept to prototype construction and ultimately series production.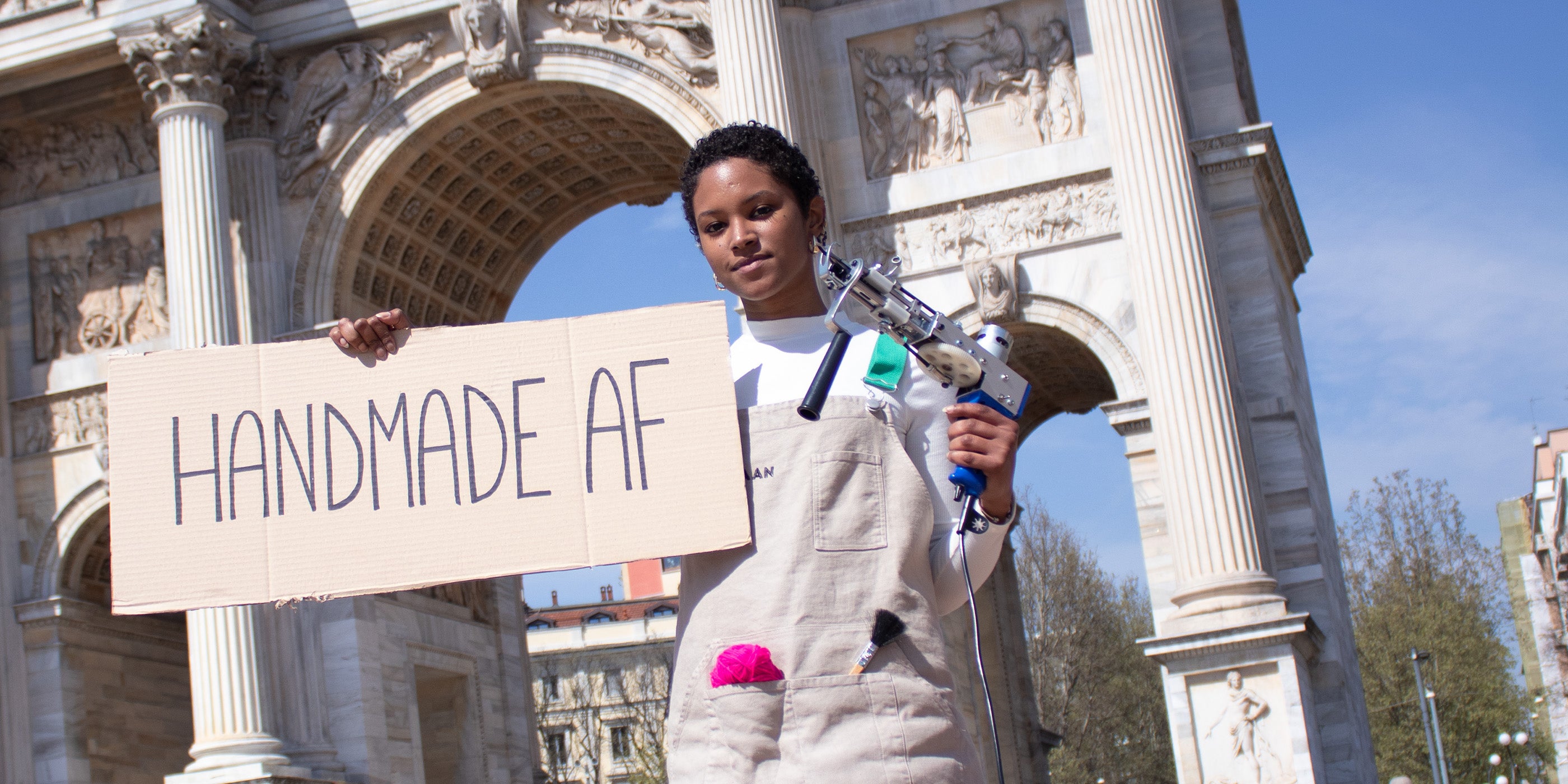 MORE THAN JUST PRODUCTS
An ever growing community
Artisans, designers and creative minds are the protagonists! Do you want to join this amazing community? Reach out to us!