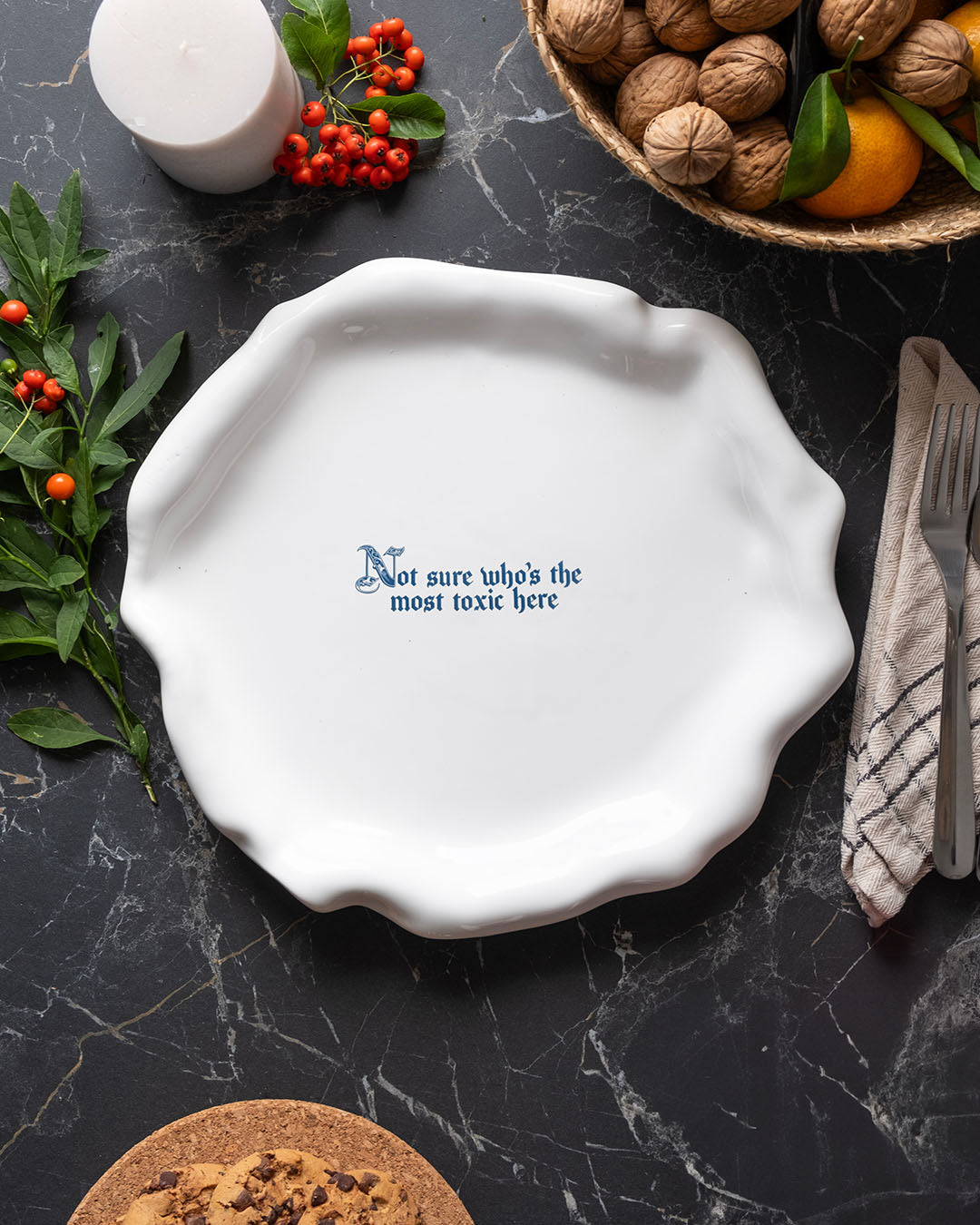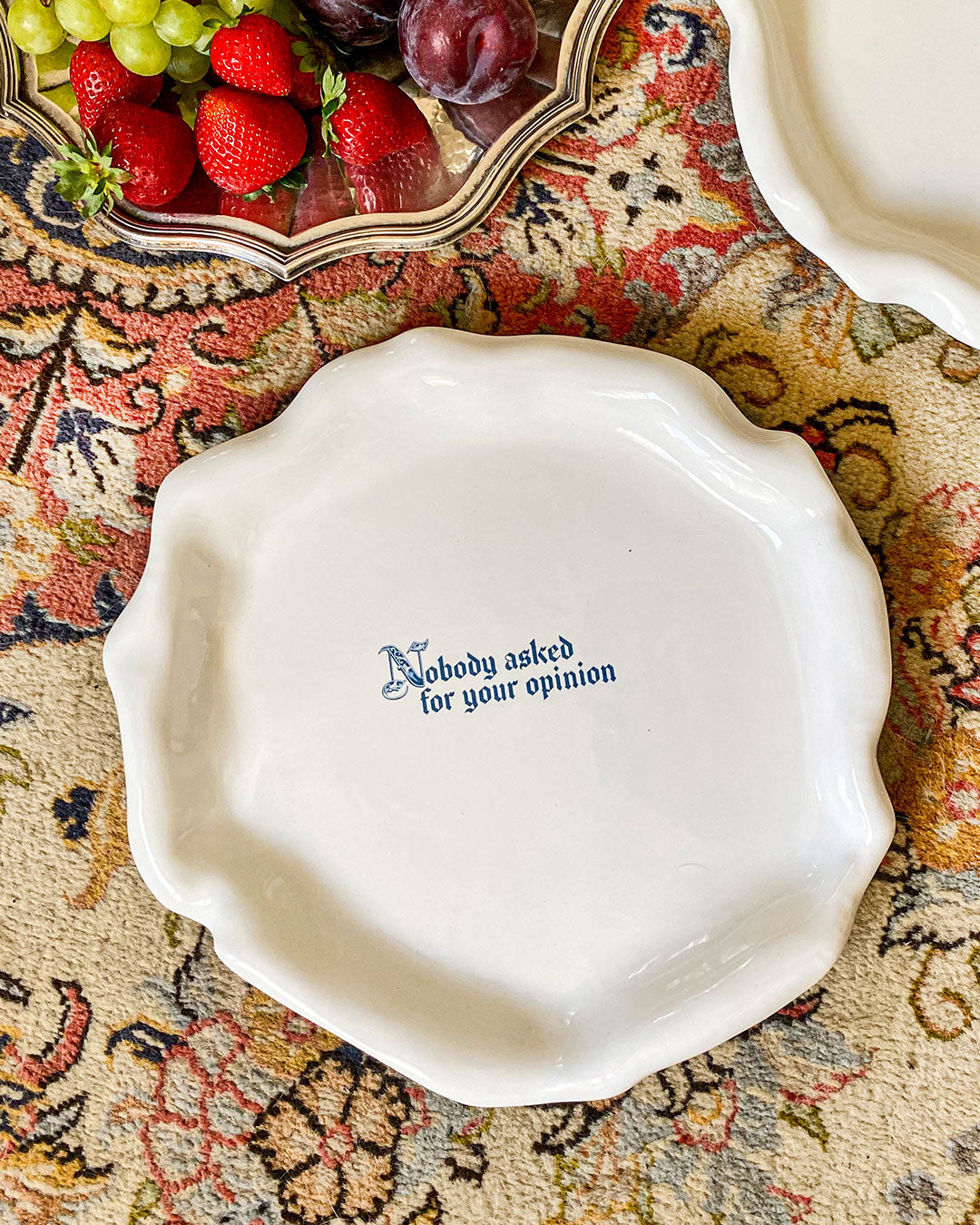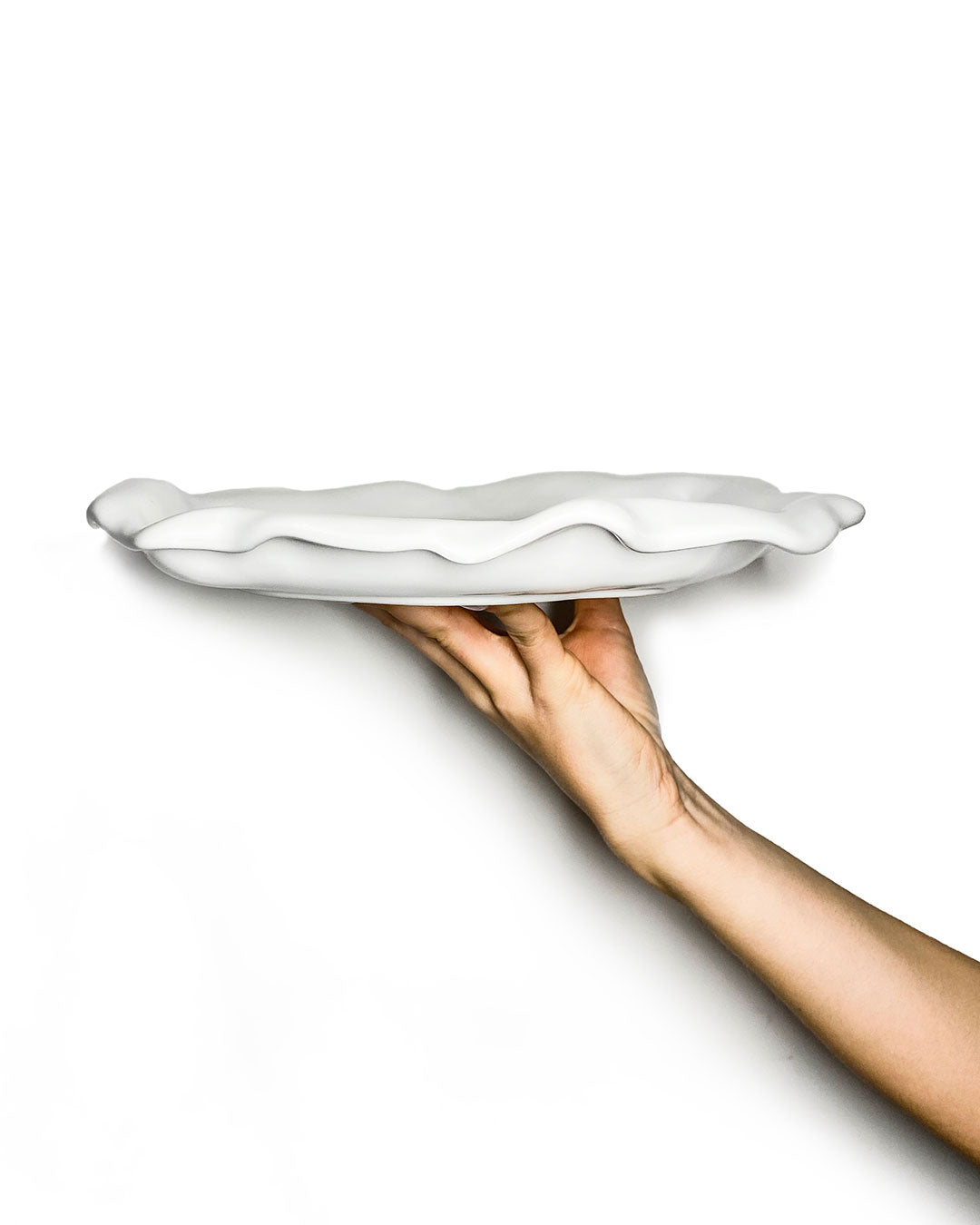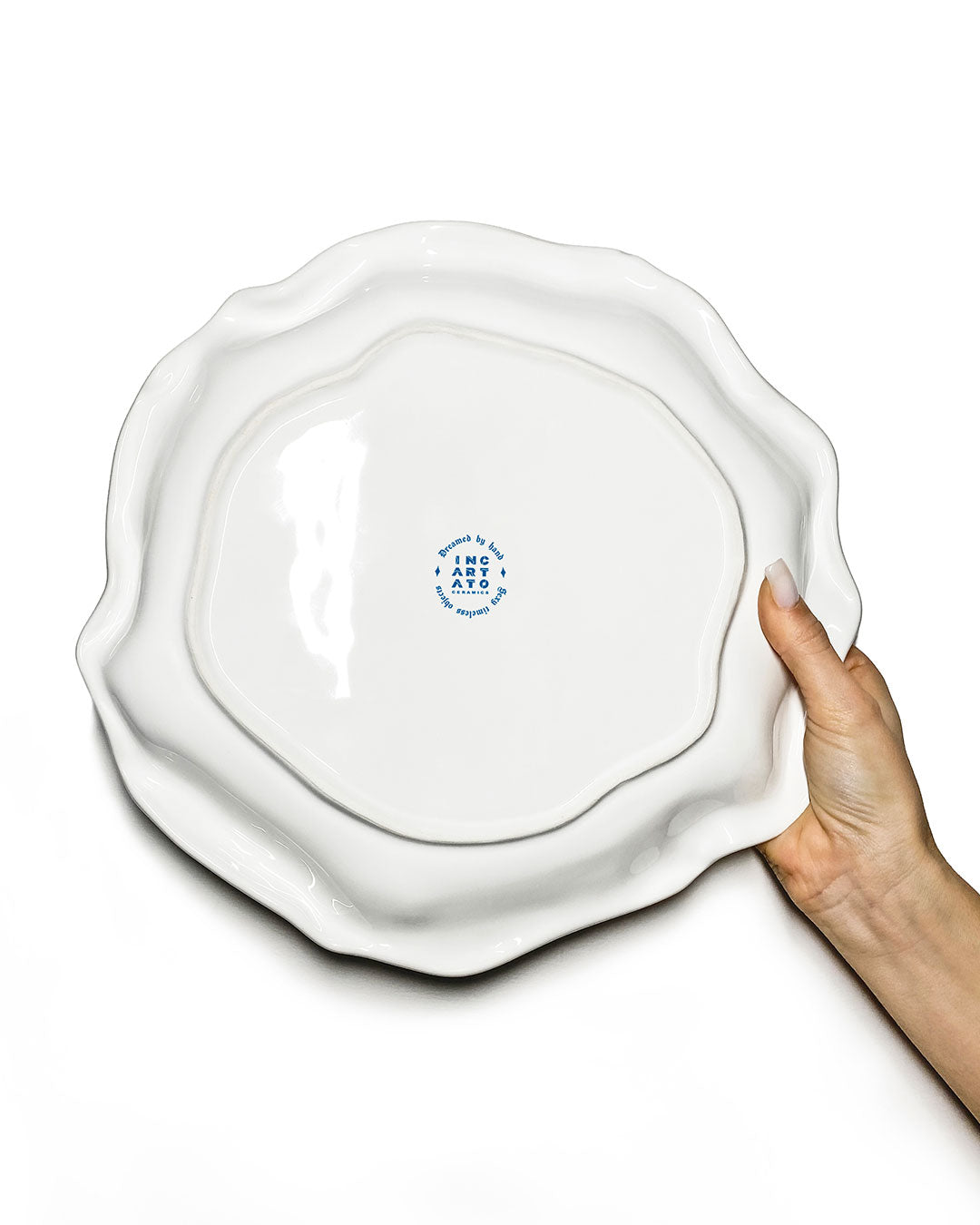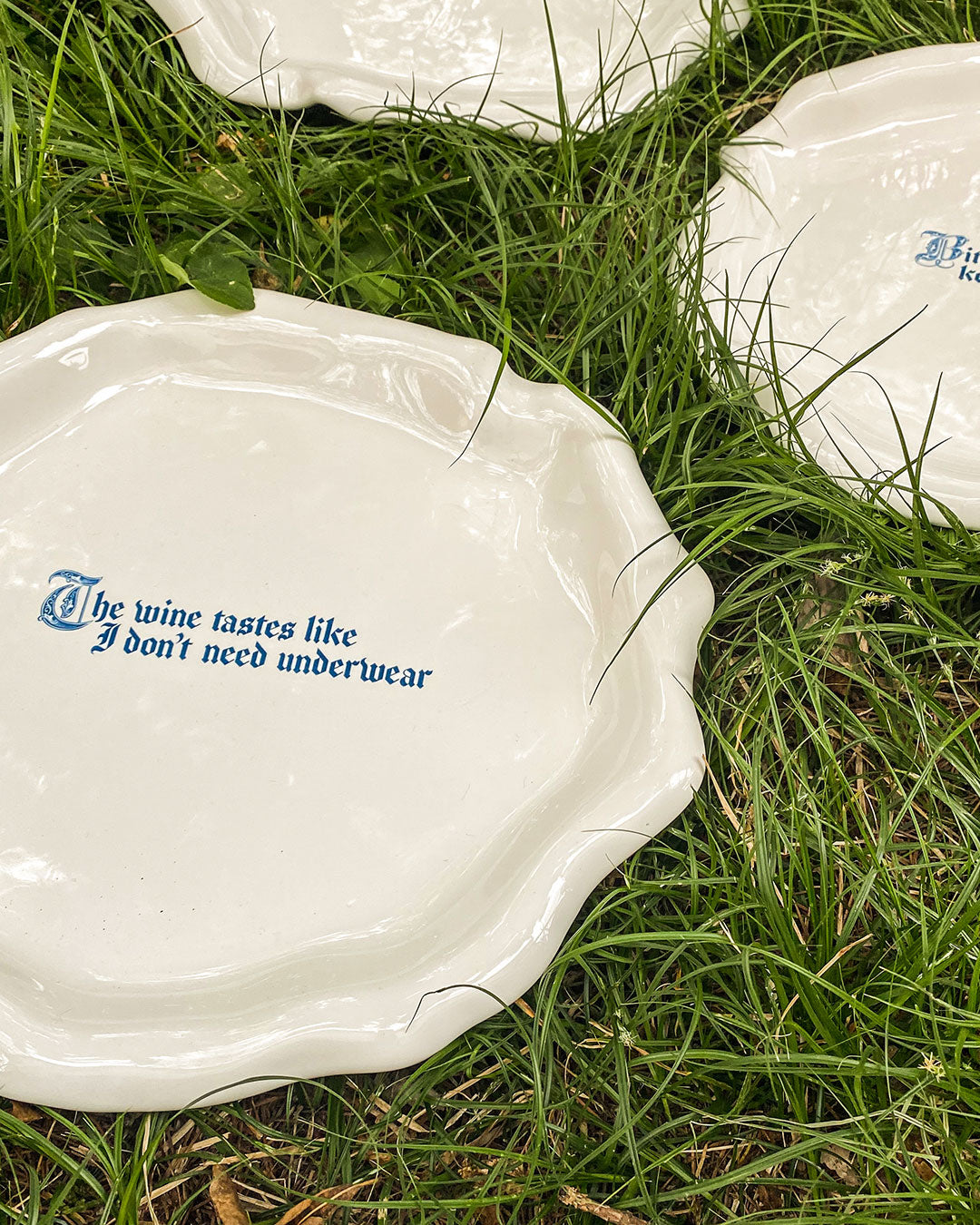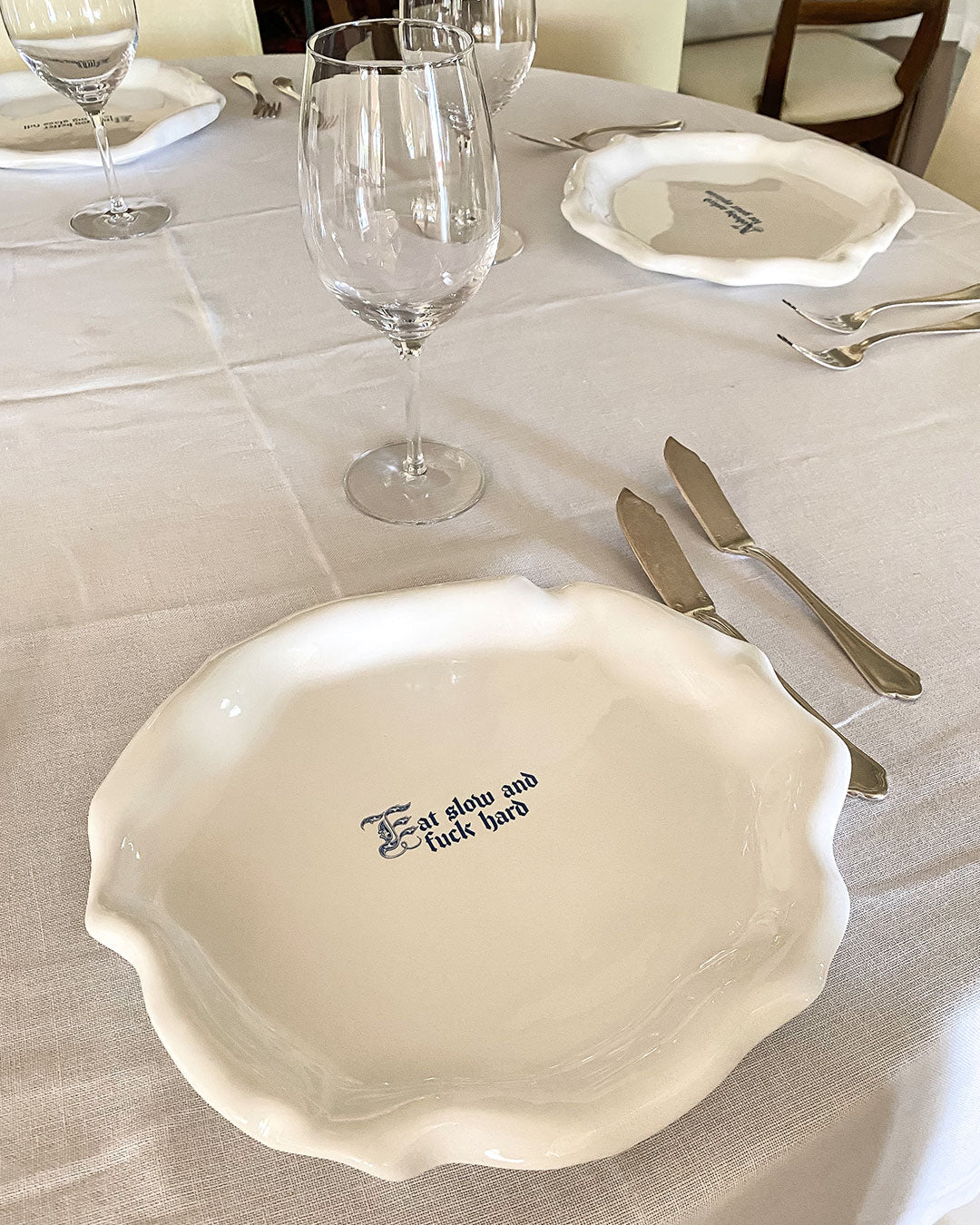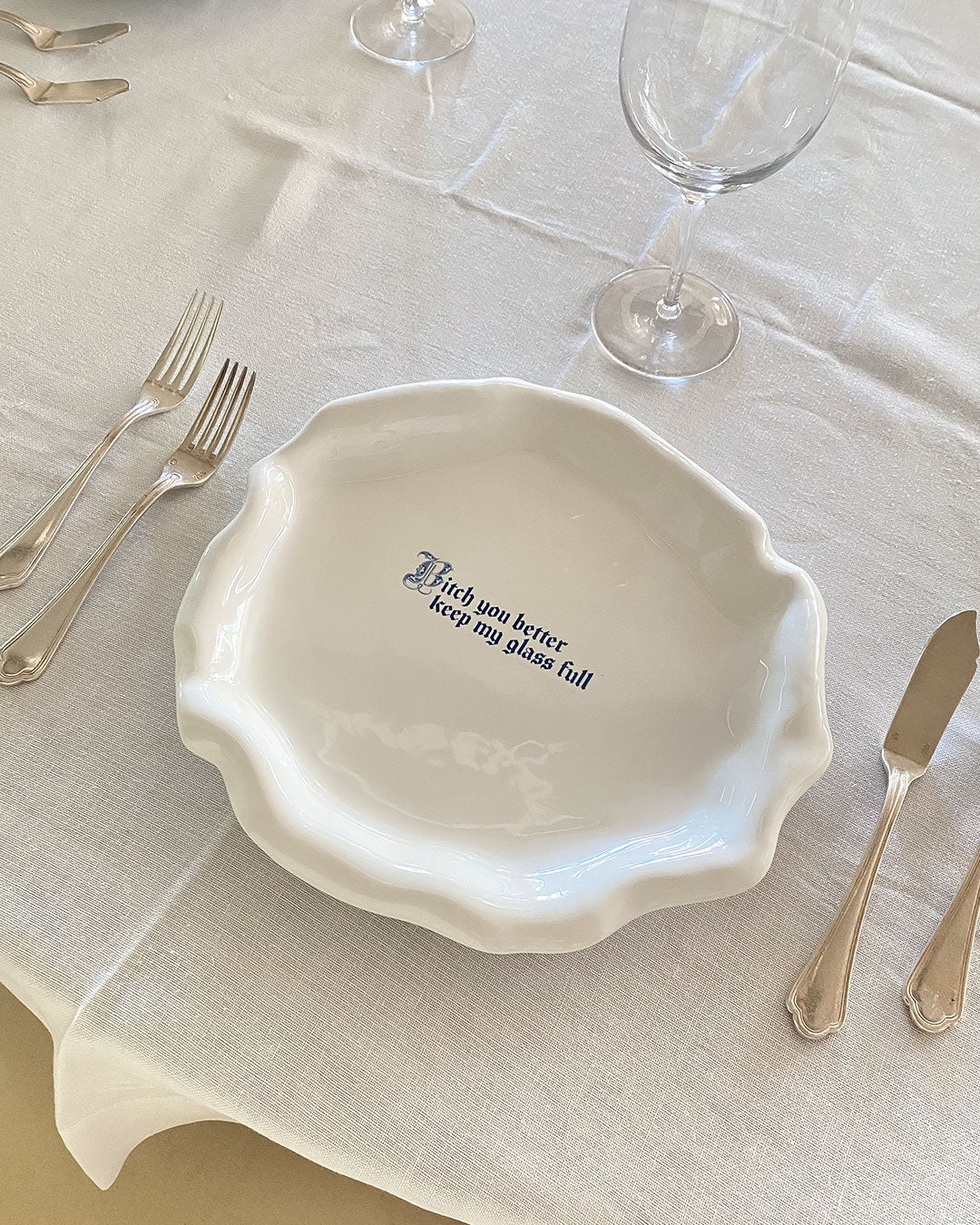 "Not sure who's the most toxic here" Explicit Dinner Plate
Made to order. This product will be crafted just for you ❤️
Products are sent between 4 working days (when in stock) and 6 weeks (if made to order).
Dinner plate handmade in white ceramic, decorated with provocative and ironic phrases. These dinner plates from "The Issues Collection" are created to add a touch of rebellious flair to your table, with timeless organic shapes inspired by Liberty and Baroque styles. Representing the freedom to be ironic and seductive, The Issues Collection irreverently makes its way through the strict rules of etiquette around the table. You can select from various phrases to create an ice-breaking mood and add a playful atmosphere to your dining experience.
Bitch you better keep my glass full

Eat slow and fuck hard

Food is delicious but I'd prefer to get laid

Not sure who's the most toxic here

The wine tastes like I don't need underwear

Nobody asked for you opinion
The production is divided between Sesto Fiorentino and Faenza, two very famous cities with an ancient tradition for ceramic manufacturing in Italy.
Crafted in Italy
Materials: White ceramic, lead free white glaze
Technique: The manufacturing of these objects is made by masters of ceramics, starting from a handmade designed model, from which is created a cast iron or plaster mold, that allows mass production, then finished with glaze and decorated with photo-ceramic technique.
Measurements:
Diameter 28 cm
Height 3.4 cm
Weight 900 g
Care & Manteinance:
- It can be put in the dishwasher, although for better maintenance we recommend extra care (50°) or washing it by hand!
Shipping is FREE IN EUROPE over € 180.
Shipping cost below € 180 varies according to continent, in accordance with the following flat shipping rates:
Belgium, Germany, France, Italy, Portugal and Spain: € 11,99
Rest of Europe: € 15,99
UK & Switzerland: € 19,99 
USA: € 29,99
As a matter of fact, we do want to encourage you to shop local and support artisans from your own Country.
For the rest of the world, unfortunately we do not provide flat shipping rates. However, if you are really in love with TA-DAAN products get in touch with us and we will get back to you as soon as possible. ❤️