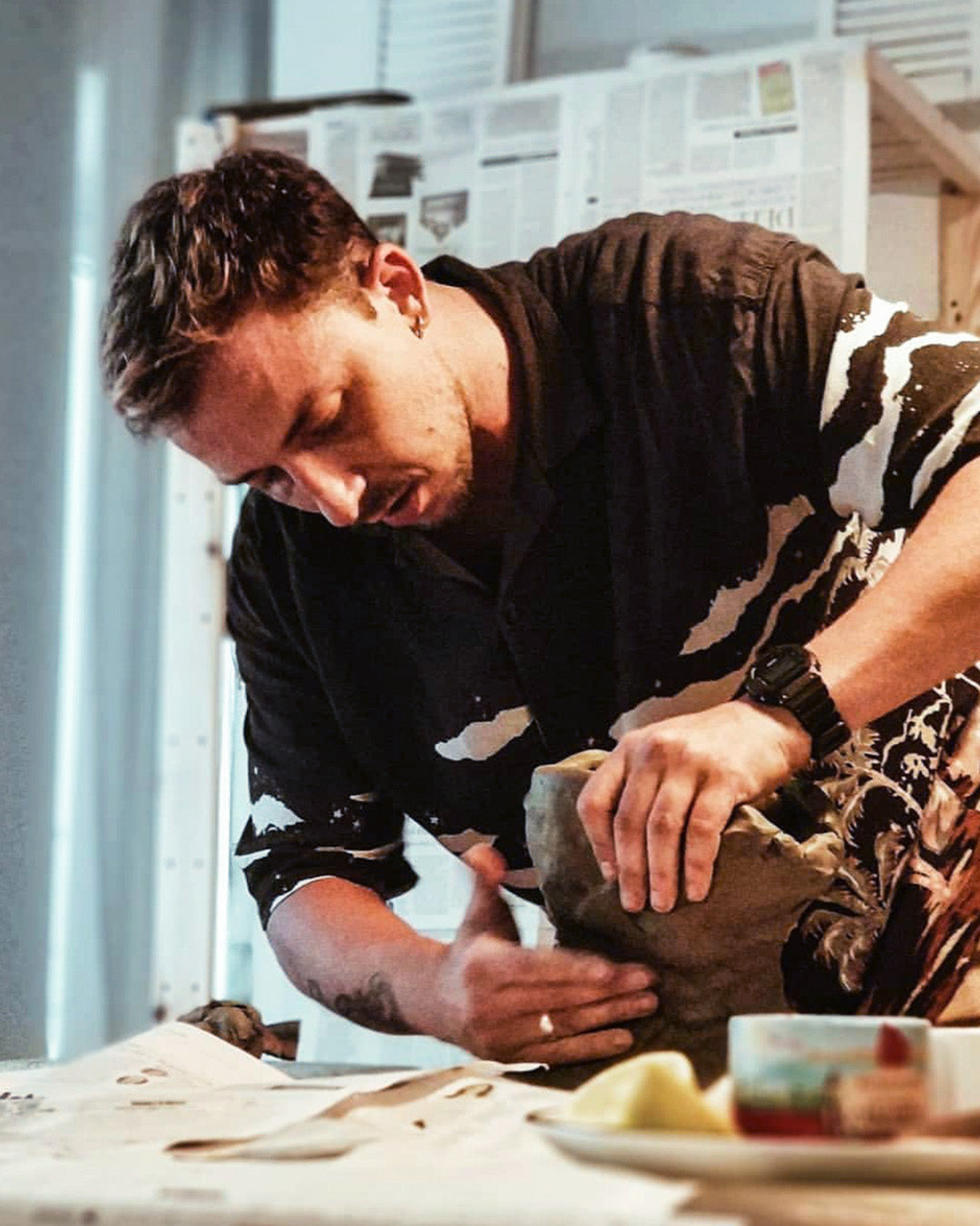 MICHELE CARTA
Incartato Ceramics
Modena, ITALY
"Sexy timeless objects, dreamed by hand"
His passion for ceramics began when he was 11 years old, thanks to a teacher who introduced him to the school's ceramics lab. He deepened his ceramic processing techniques in High School of Arts and later graduated in interior design in Milan. He abandoned the world of ceramics for a while to focus on graphic design until 2019 when he picked up his passion again, driven by the desire to break the rules of etiquette, creating timeless objects with a sexy and provocative mood.

For his creations he draws inspiration from classical, baroque, and Liberty. He initially creates vases in the shape of nude human bodies portrayed in sensual poses, decorated with glossy glazes that evoke luxurious materials such as gold, silver, and cobalt.

Later on, he dedicates to create ceramics for the table, the place of gathering and discussion in the home, especially in Italian culture, where the rules of etiquette prevail. He aims to break these rules by introducing a provocative and sexy mood, both through the shapes of the objects, which evoke times when those rules were more prominent than today, and by giving voice to the objects themselves applying decorative phrases that follow the thread of provocative irony, so he launched The Issues Collection.

more about Incartato Ceramics
Value in the details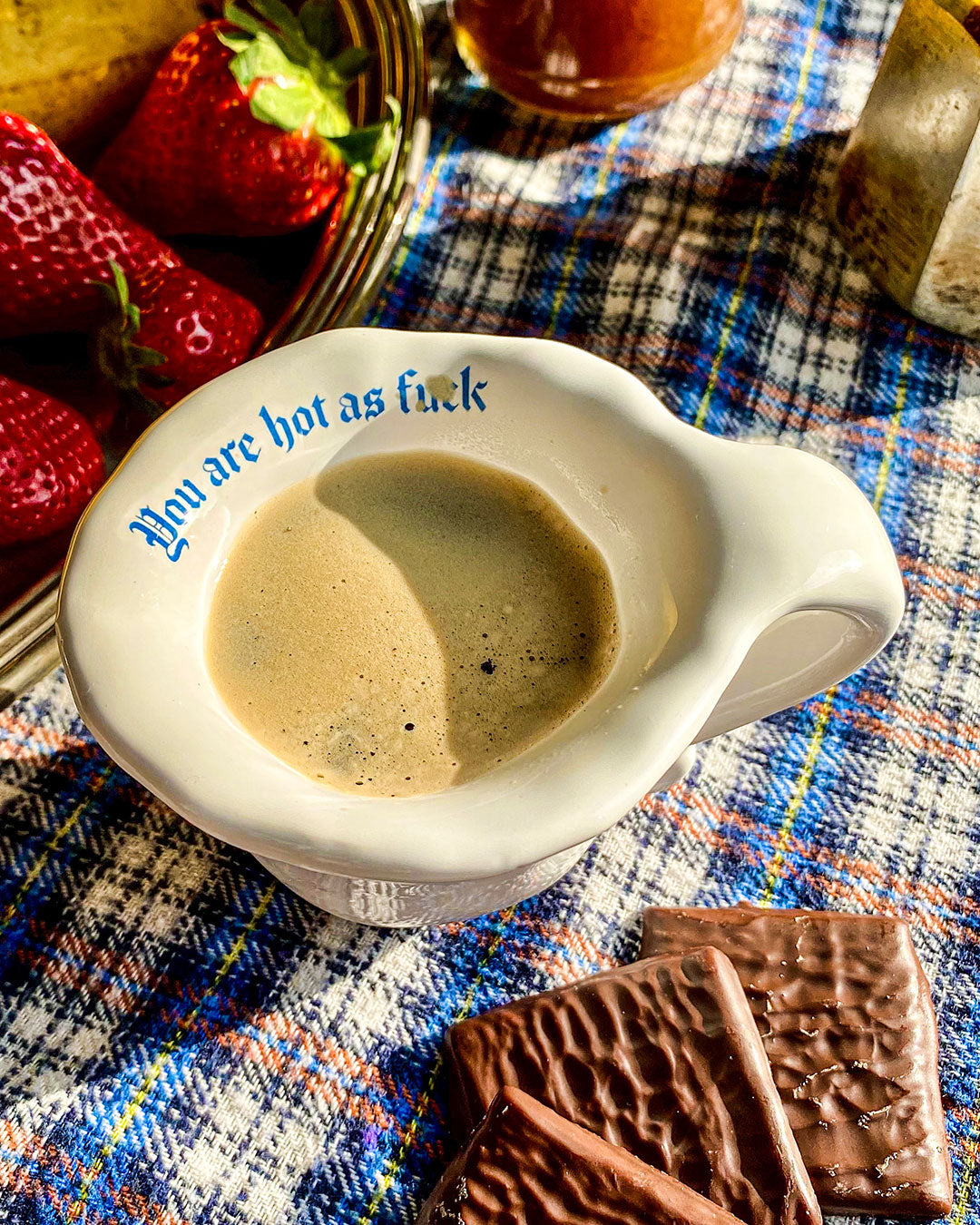 "Instinctive Creation: Craftsmanship of Incartato Ceramics"
His approach is instinctive, with the design process taking place directly during the creation of the objects.
The manufacturing of his creations is made by masters of ceramics, starting from a handmade designed model, from which is created a cast iron or plaster mold that allows mass production, then finished with glaze and decorated with photo-ceramic technique.

The production of Incartato Ceramics is divided between Sesto Fiorentino and Faenza, two very famous cities with an ancient tradition for ceramic manufacturing in Italy.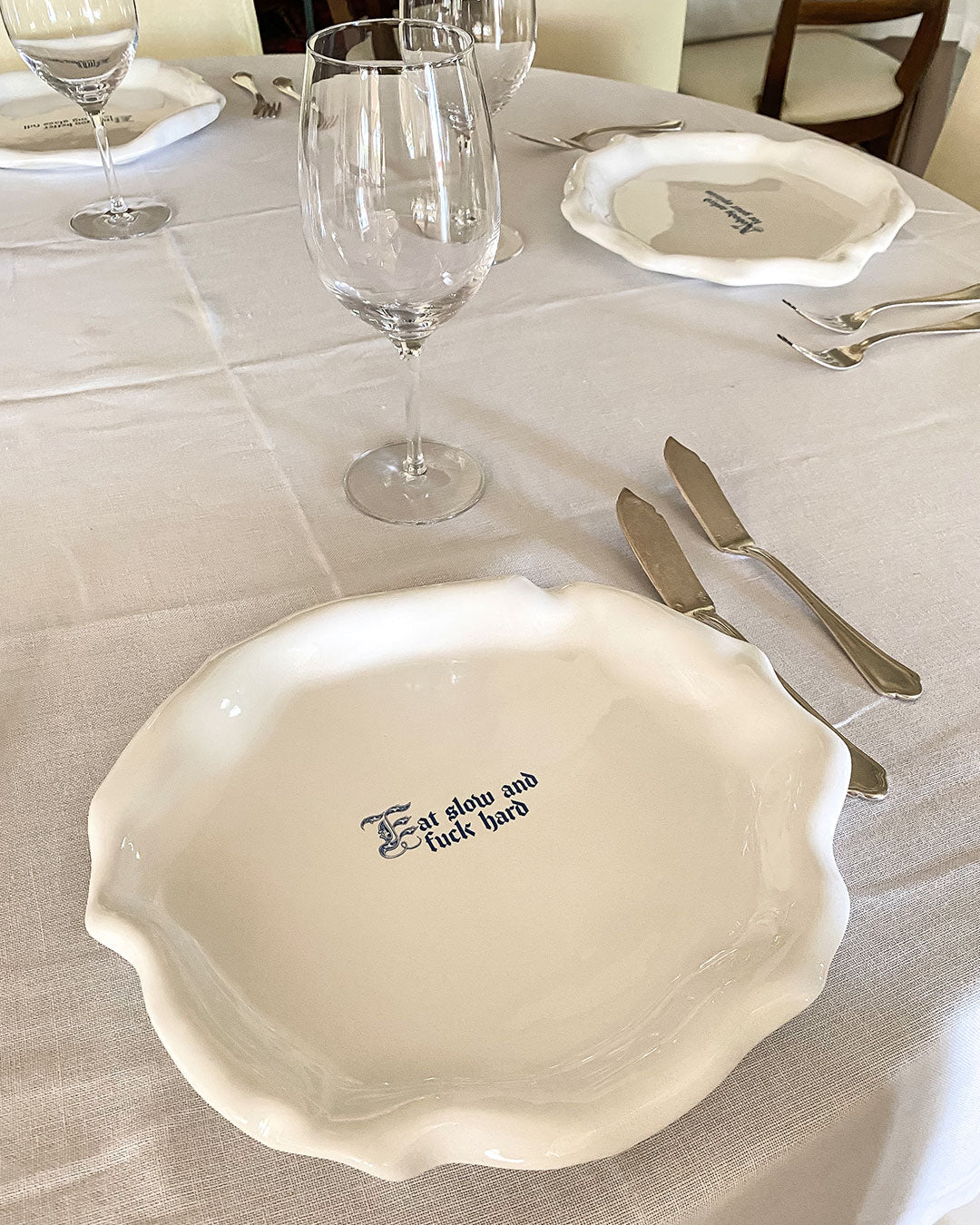 Eternal Fascination: Unveiling Timeless Creations
He uses ceramics as the material for his creations because it allows him to instinctively create fascinating objects that last forever. Ceramics is a material with one of the oldest manufacturing traditions in human history.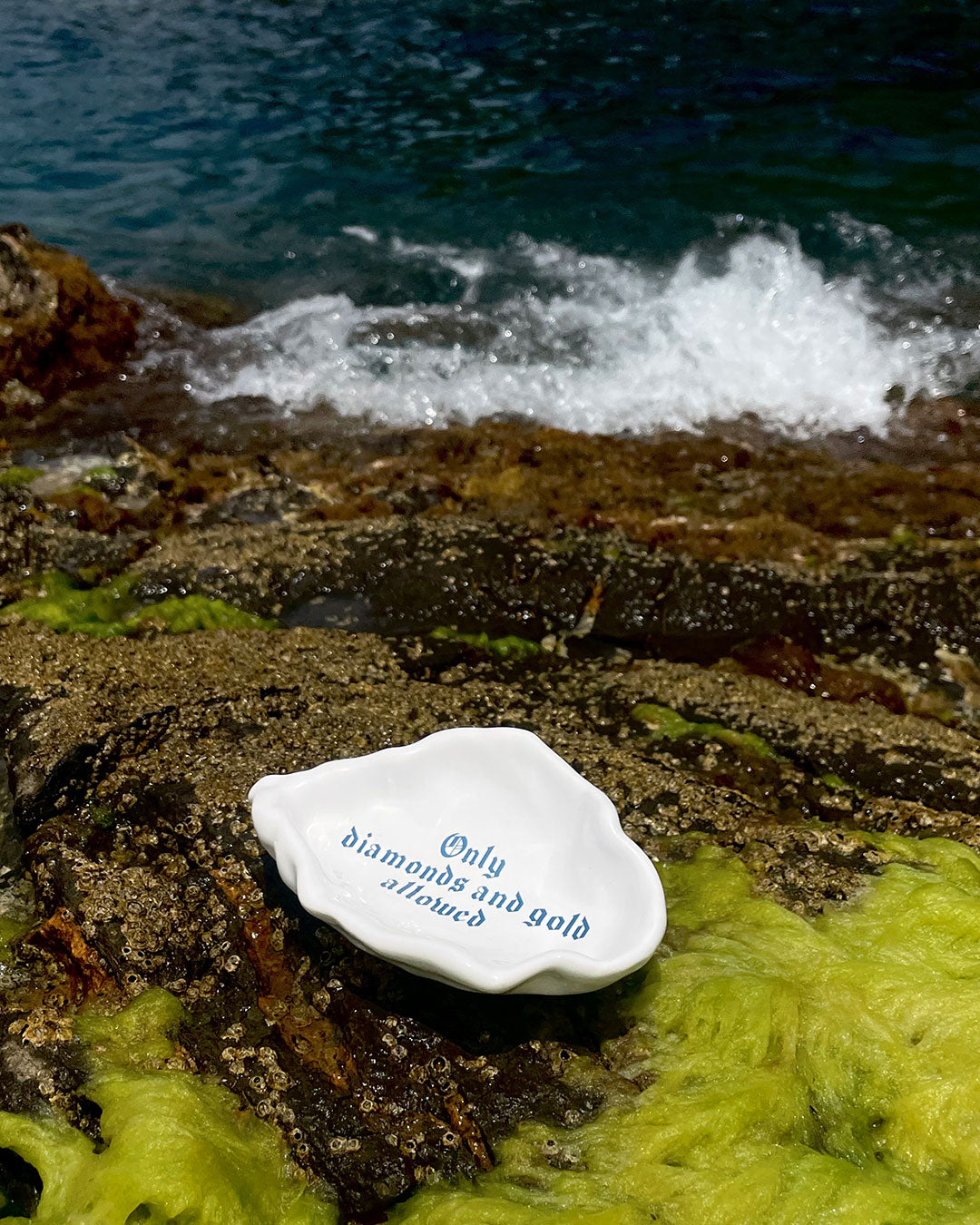 Reimagining Tradition: Emotion-Provoking and Rule-Breaking
He wants to continue the tradition of ceramics by creating products that stir emotions breaking the rules. They are designed for those who want to give their homes a strong personality with irony that sparks conversation.
The technique I use to apply the phrases ensures that they remain intact forever.
Yes, they can be washed in the dishwasher using the extra care mode at 50°C, taking care to keep them separated from other objects.

In case of special request you can reach out to TA-DAAN in chat or via e-mail and we'll let you know if we can meet your needs.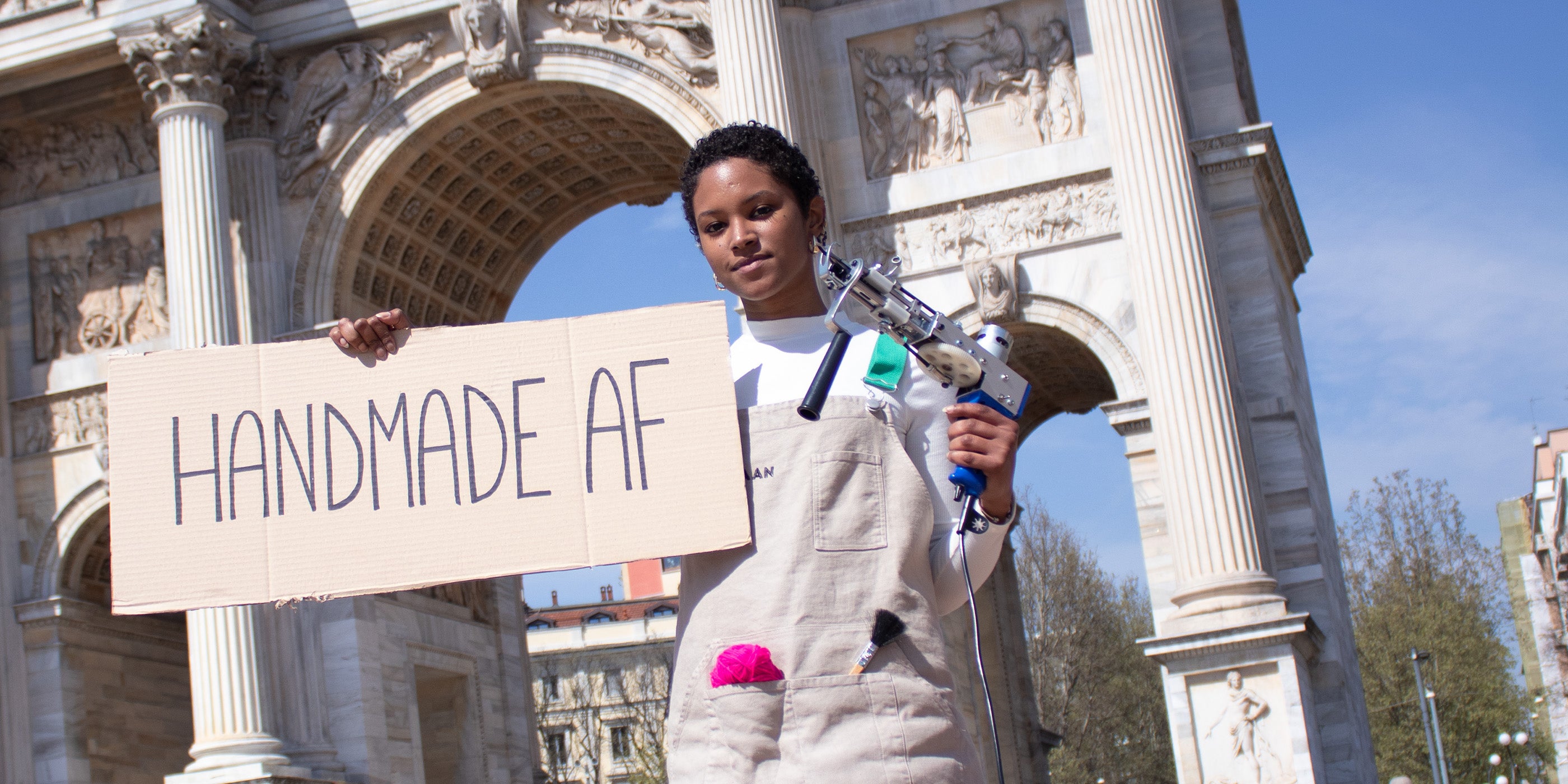 MORE THAN JUST PRODUCTS
An ever growing community
Artisans, designers and creative minds are the protagonists! Do you want to join this amazing community? Reach out to us!