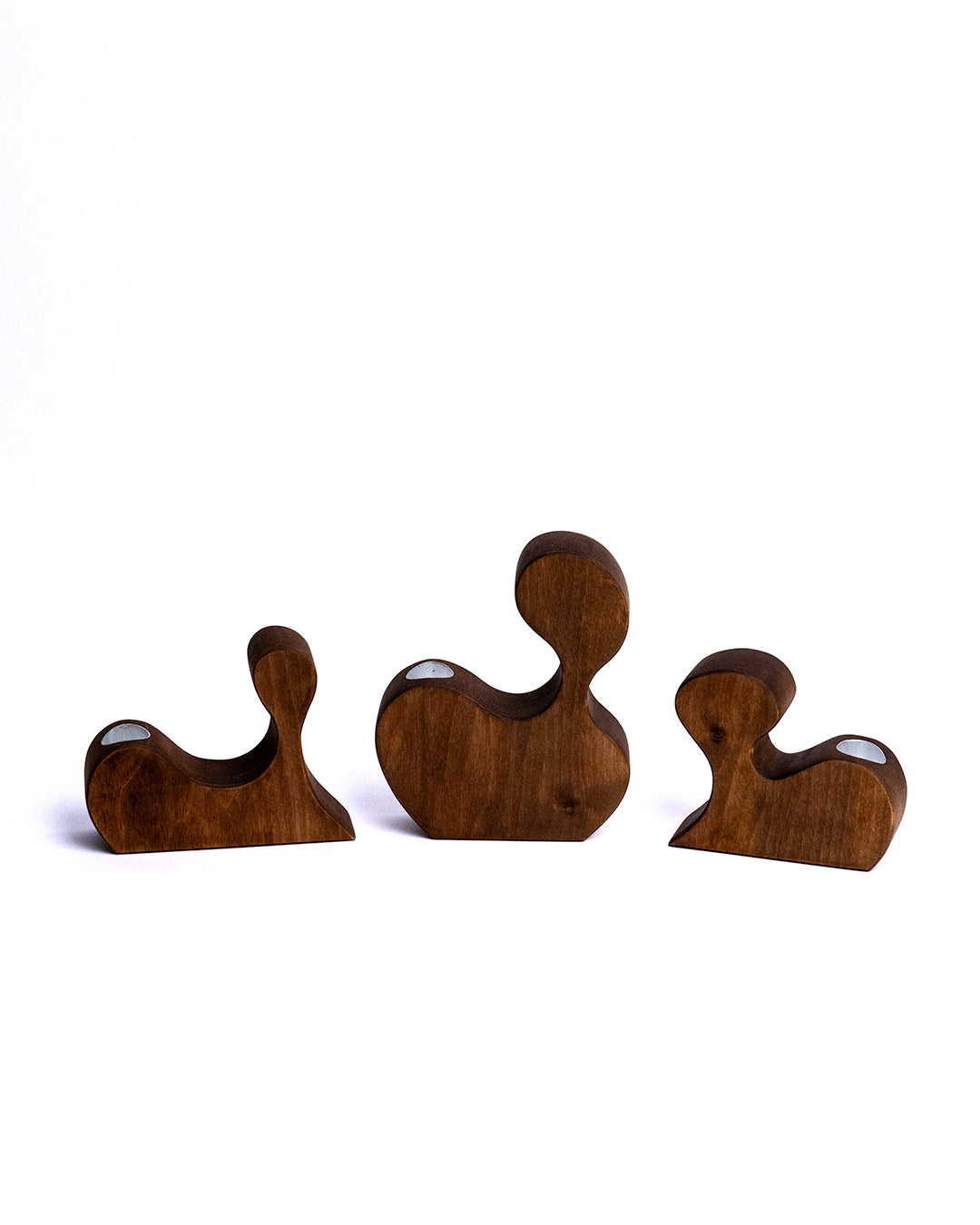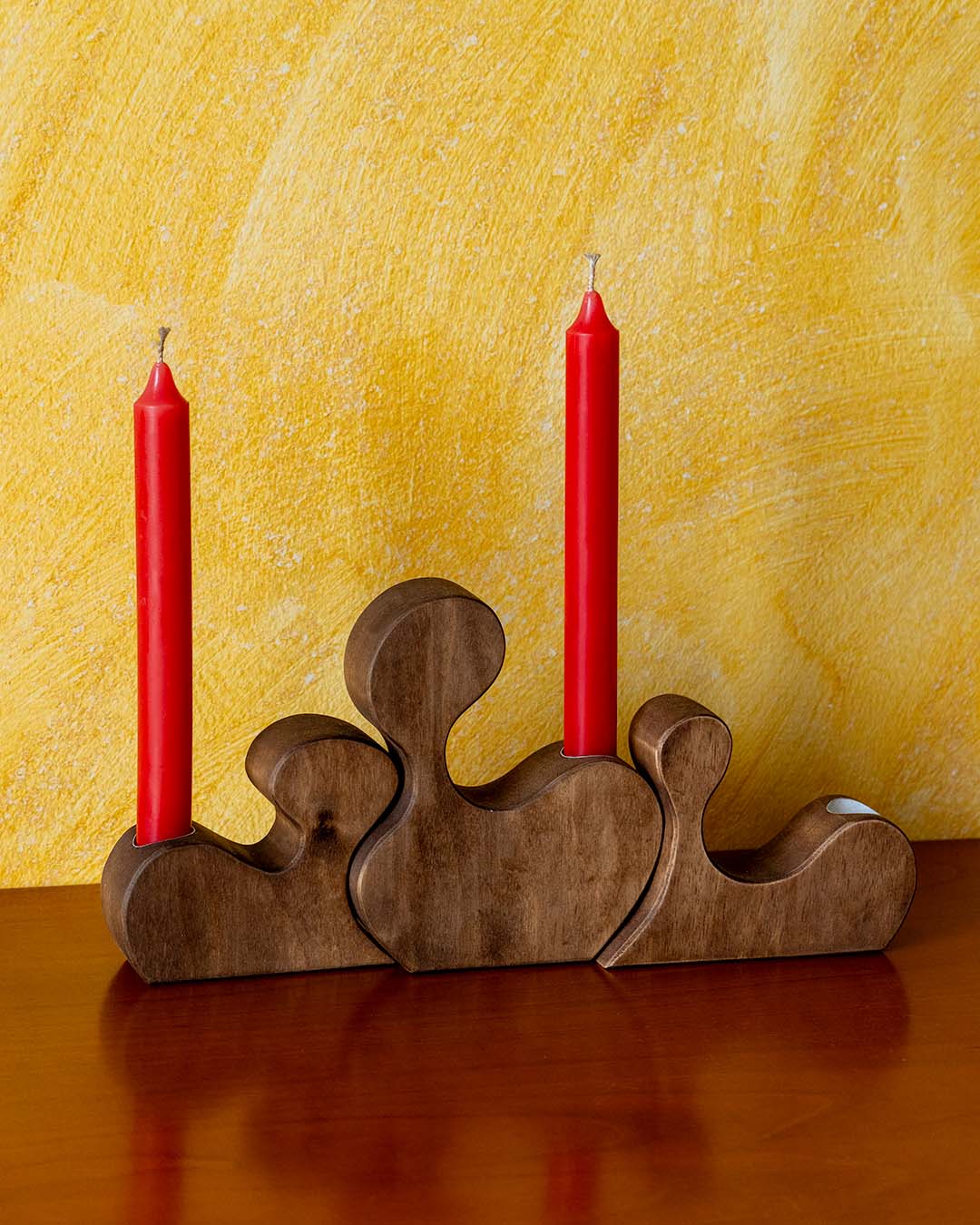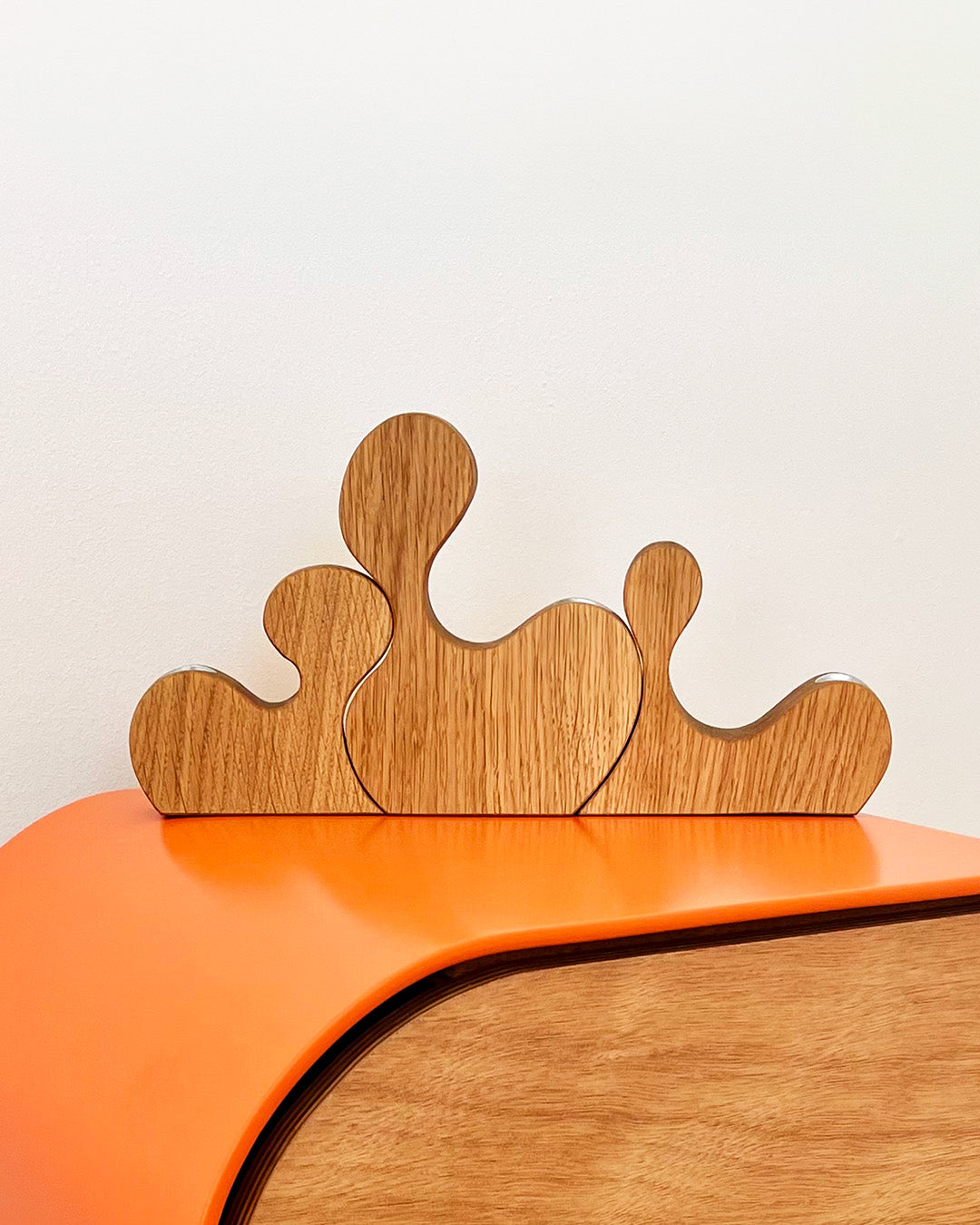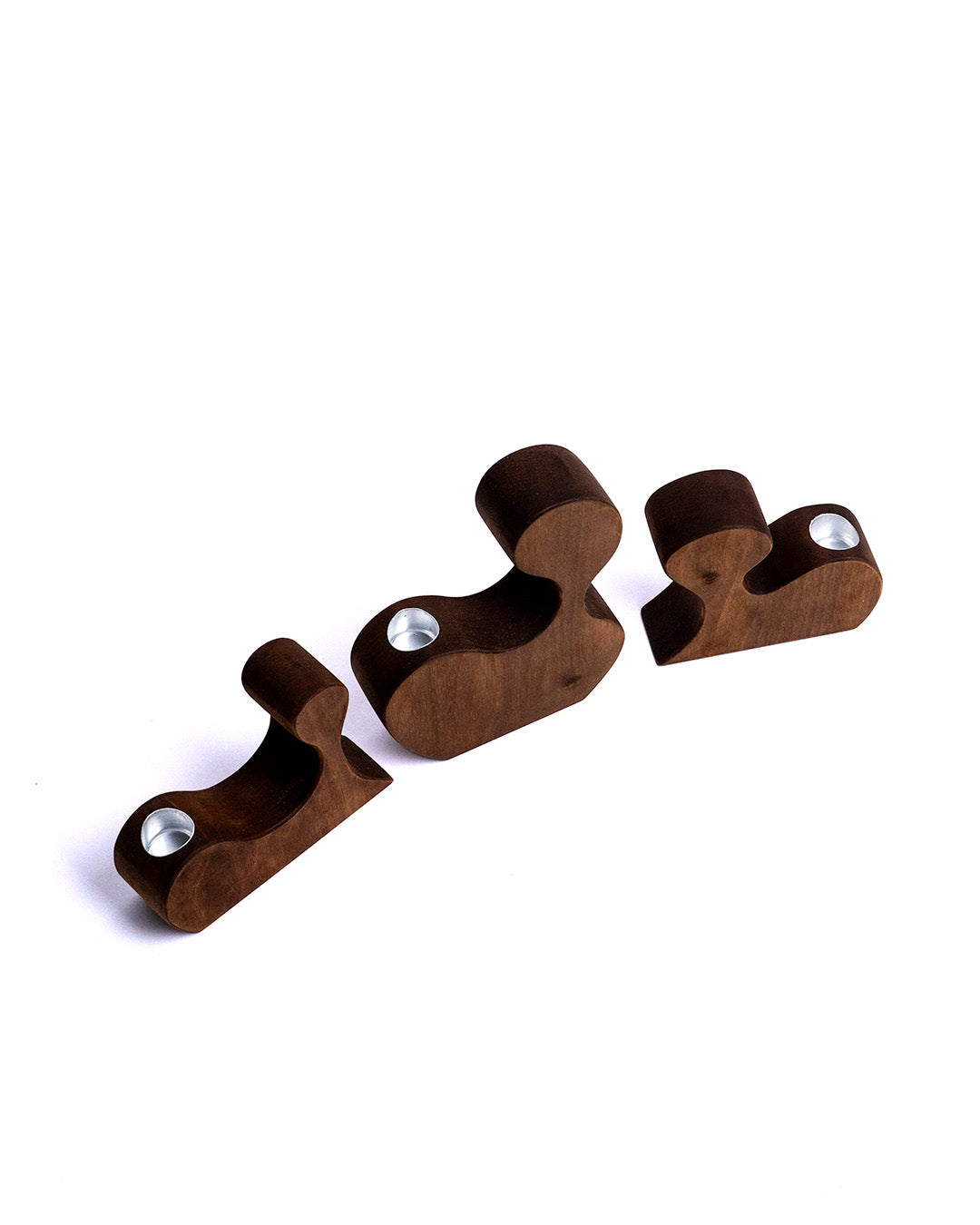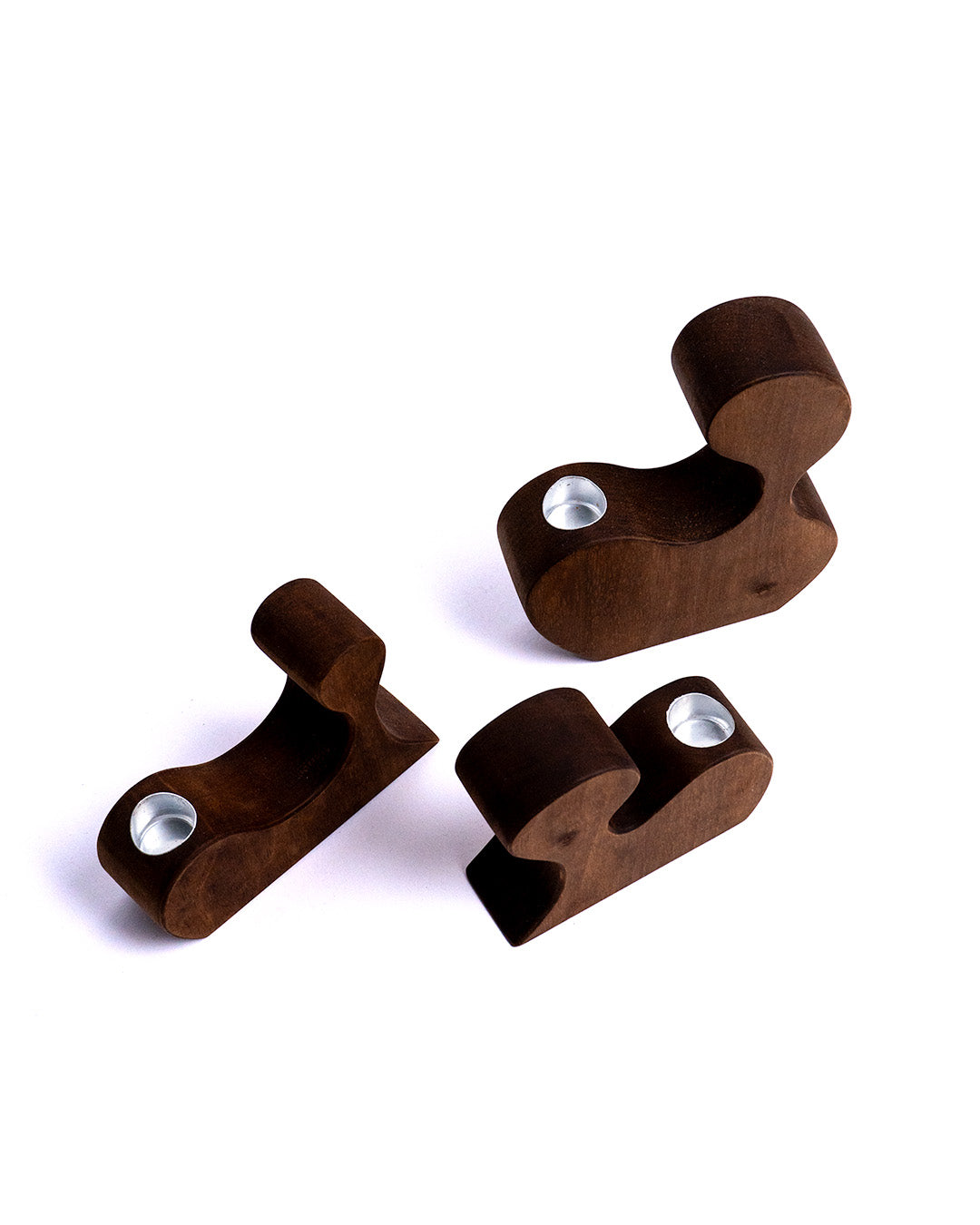 NIki candleholder
Act fast – limited stock available!
Products are shipped between 4 working days (when in stock) and 2 weeks (if made to order).
Niki was inspired by the great sculptress Niki de St Phalle and her grandiose Nanas. These pieces are created to reconnect with one's intuition and nature all in curves and wavy shapes, to take a break from a daily life always perfectly organized, somehow square. Niki can be used as a candelabrum with 3 regular all candles (Ø 2,2 cm) on a table full of food, wine and candles but it can also fit in a library or on a shelf as a decorative sculpture. Available in Oak from Burgundy or Walnut tree (darker type of wood) from french forests, it is designed and created in Marseille, France.
Crafted in France
Materials: Oak or Walnut
Technique: Woodworking
Measurements:
15 cm L x 3,5 cm W x 31 cm H
Candle Ø 2,2 cm
Weight 1,5 kg
Care & Manteinance:
- To ensure the candle is well fixed, you can pour few drops of the wax in the metallic insert
- Always place your candleholder on a solid and steady surface
- Do not let the candle die on the candleholder before changing it - change your candle when it's 3cm from the rim since the candleholder is made of wood
- If a piece is stained, clean it with hot water and dry immediately
Shipping is FREE IN EUROPE over € 180.
Shipping cost below € 180 varies according to continent, in accordance with the following flat shipping rates:
Belgium, Germany, France, Italy, Portugal and Spain: € 11,99
Rest of Europe: € 15,99
UK & Switzerland: € 19,99 
USA: € 29,99
As a matter of fact, we do want to encourage you to shop local and support artisans from your own Country.
For the rest of the world, unfortunately we do not provide flat shipping rates. However, if you are really in love with TA-DAAN products get in touch with us and we will get back to you as soon as possible. ❤️
Sustainability guarantees