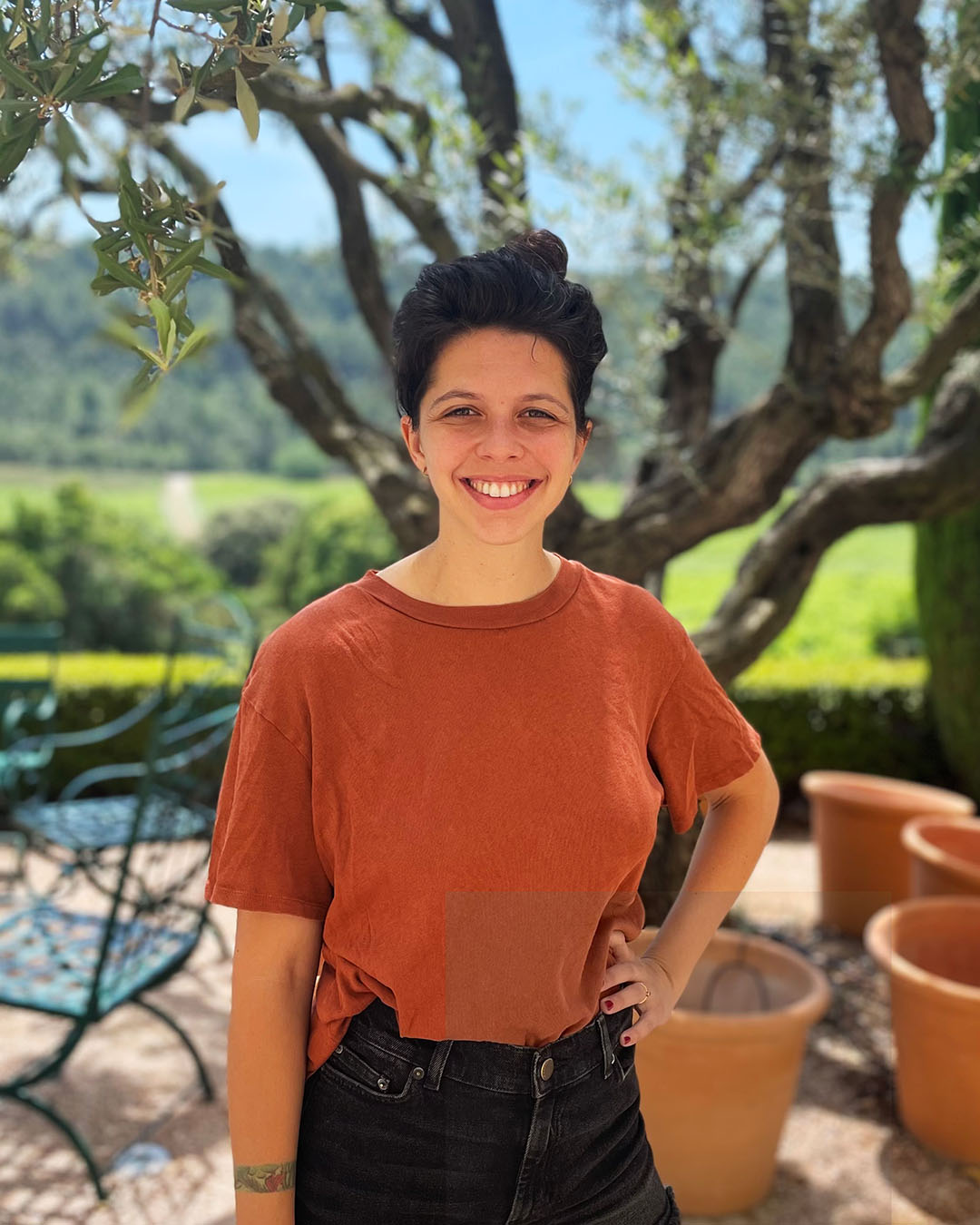 CLARA CLAMENS
Clara Clamens
Marseille, FRANCE
"Wood pieces to reconnect with your inner child."
After years spent in international business settings, Clara Clamens decided to get closer to her original passion for designing, creating objects and furnitures and working with wood. Motivated by the concrete and useful aspects of building everyday objects, she started woodworking school in 2020 and established herself in her workshop in Marseille.
Inspired by the nature and the landscapes of the Provence region, she has developed her creativity around the concept of round shapes, opposite to the squareness of our life with square jobs, square furnitures, square windows and square computer screens.

Her creations are marked with the concepts of reconnection with nature and playful intuition. They have the distinctive characteristic to come together in a puzzly way. These objects fit in perfectly within each home, and will be adjusted to each space.
more about Clara Clamens
Value in the details
The Craftsmanship of Woodworking
The wood received is a dry sawn timber of 45mm thick.
First, the wood is surfaced which usually decrease the thickness of 10mm circa. The shapes imagined are drawn directly on the wood, they are cut thanks to the bandsaw and then sanded multiple times.
After that, the holes for the candles and the metallic inserts are glued and sanded. Then it's time for the final touch: oiling and stamping each piece.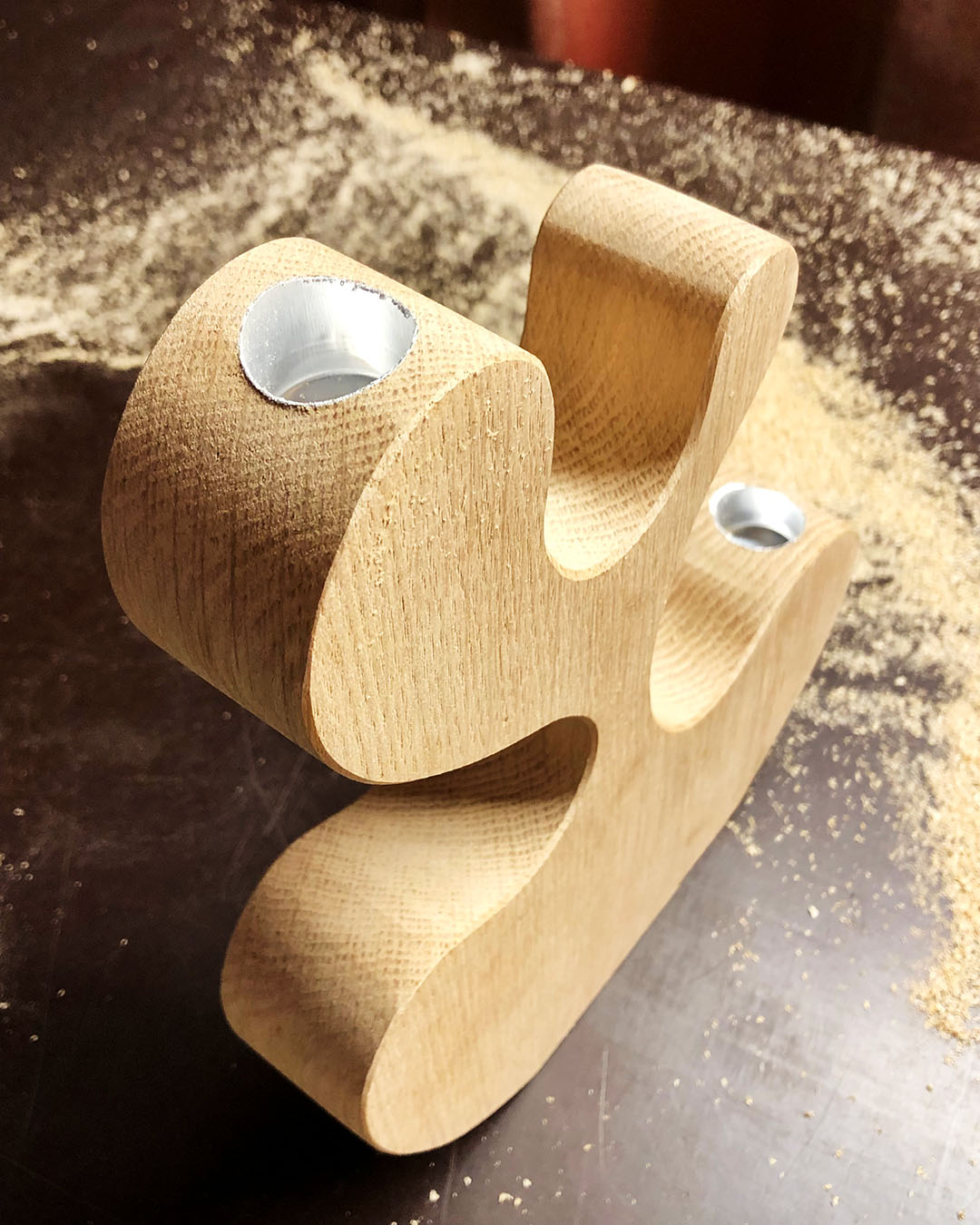 Wood Selection: Oak and Walnut from Burgundy and le Lot Region
Oak from Burgundy and Walnut from le Lot region are usually used to create the wood pieces.
Oak wood is well known for its strength and its relative weight. It has a golden, caramel colour. Oak has sometime a ray fleck pattern which makes it unique and noticeable from any other wood variety. Walnut wood is a bit less dense that oak and has a chocolate colour.
Each piece of wood reflect the life of the tree and can have different grains making it a unique piece.
The Art of Drawing and Woodcraft: Blending Creativity and Utility
The practice of drawing is a key element of the creative process: sometimes with an idea of figuring something seen in nature (i.e tree shyness) or just expressing a desire for more fluidity and joyful vibes. Then come the original wood creations to create something beautiful, that can also be useful.
If a piece is stained, clean it with hot water and dry immediately. Never scrub the piece.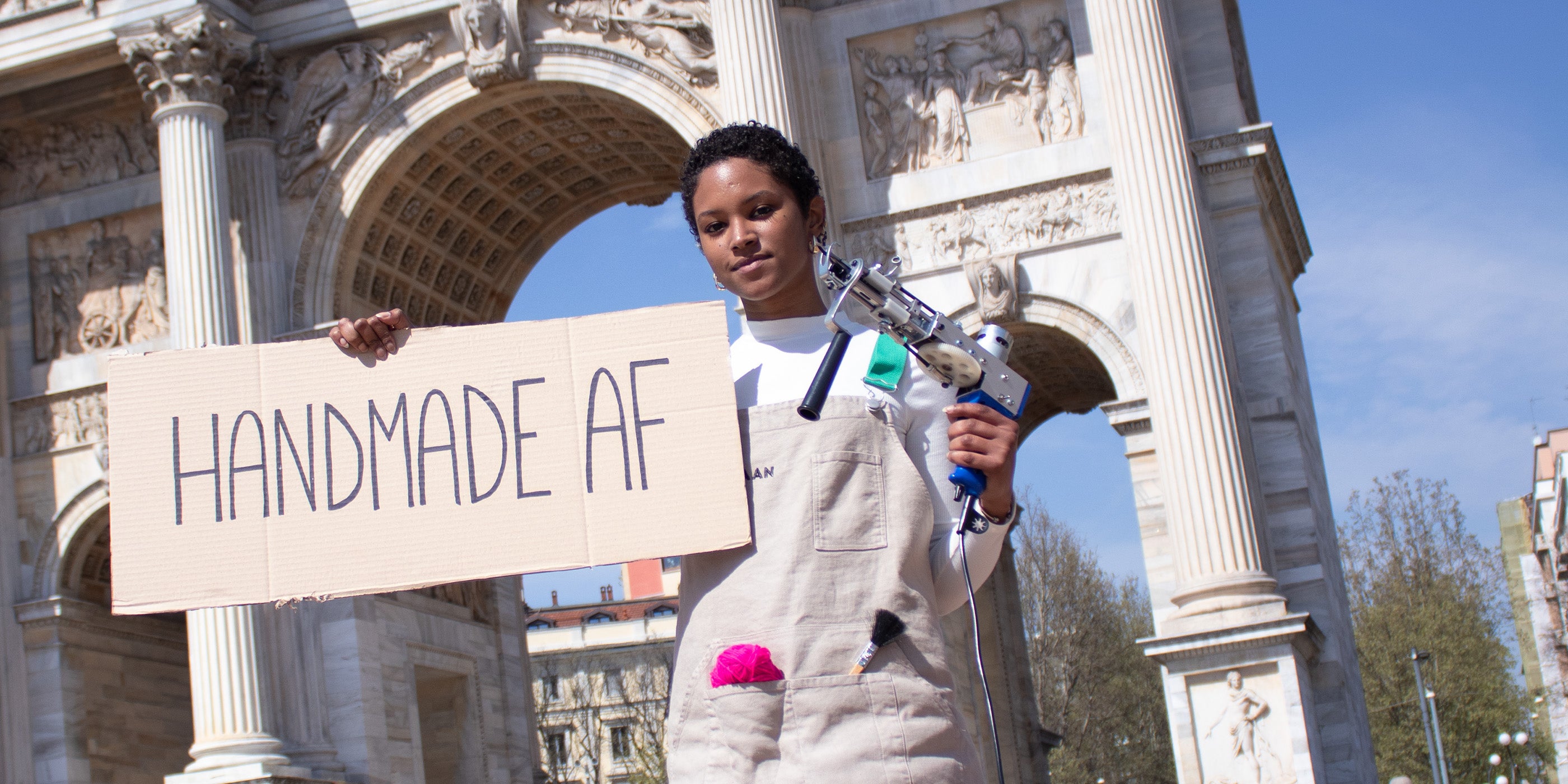 MORE THAN JUST PRODUCTS
An ever growing community
Artisans, designers and creative minds are the protagonists! Do you want to join this amazing community? Reach out to us!