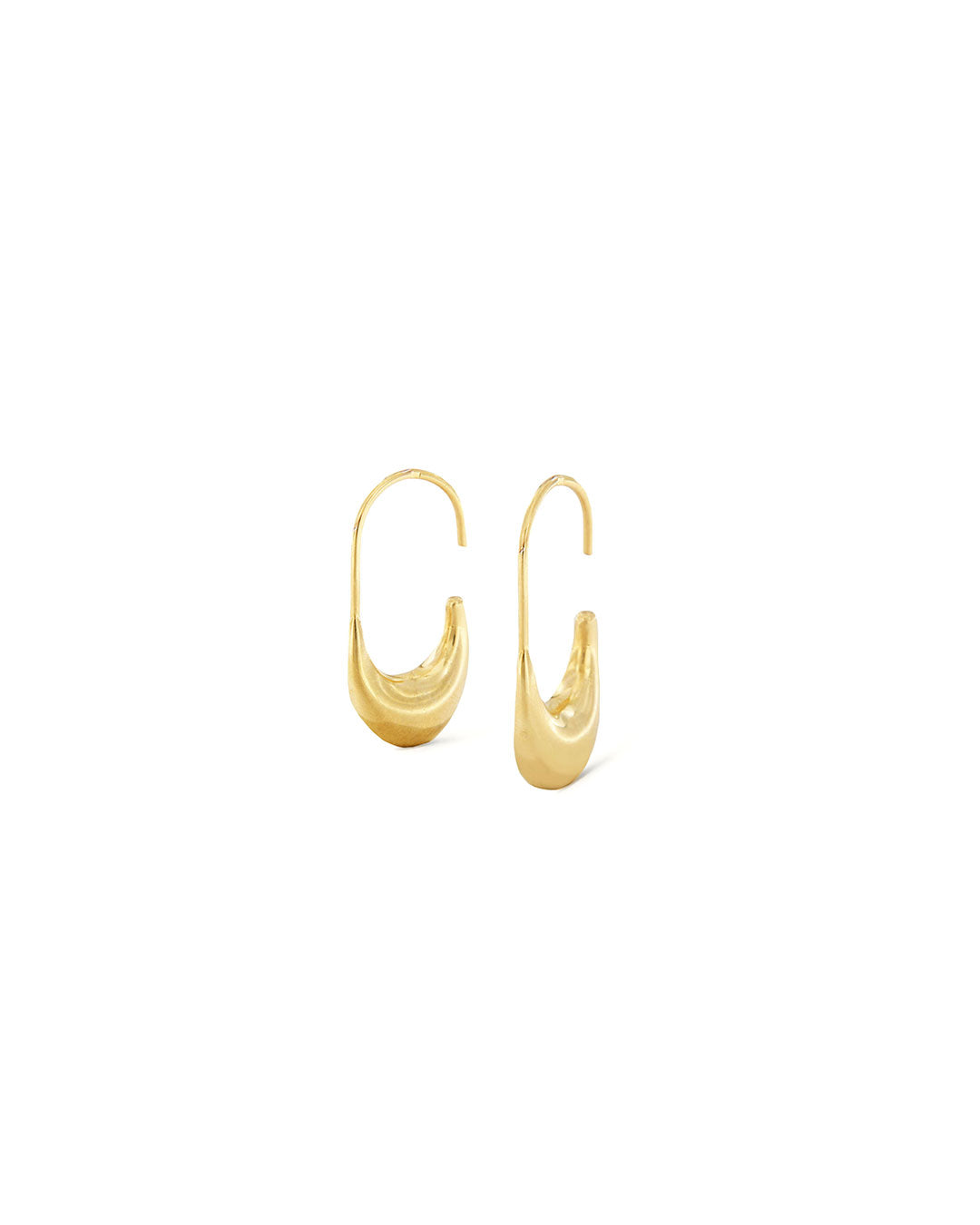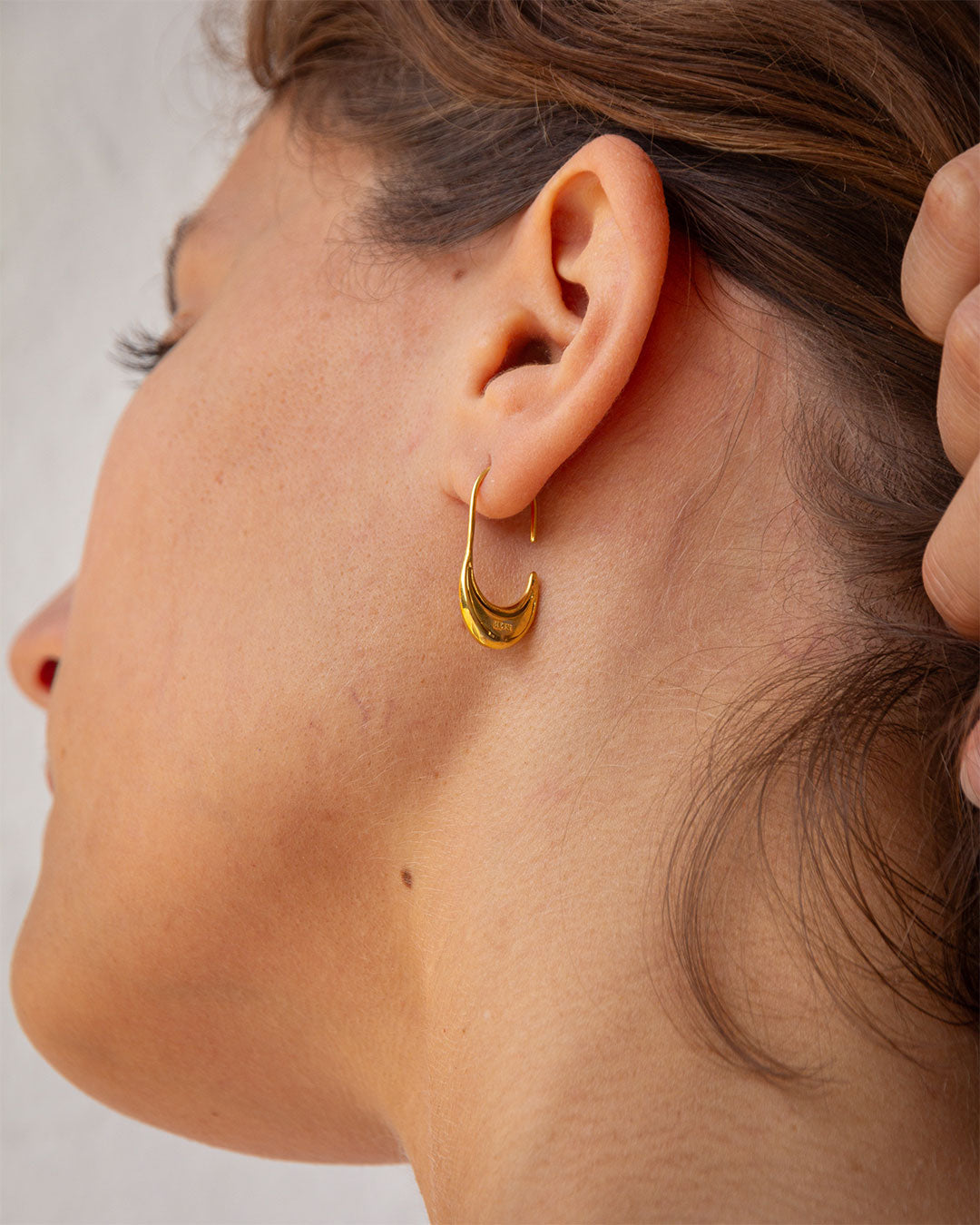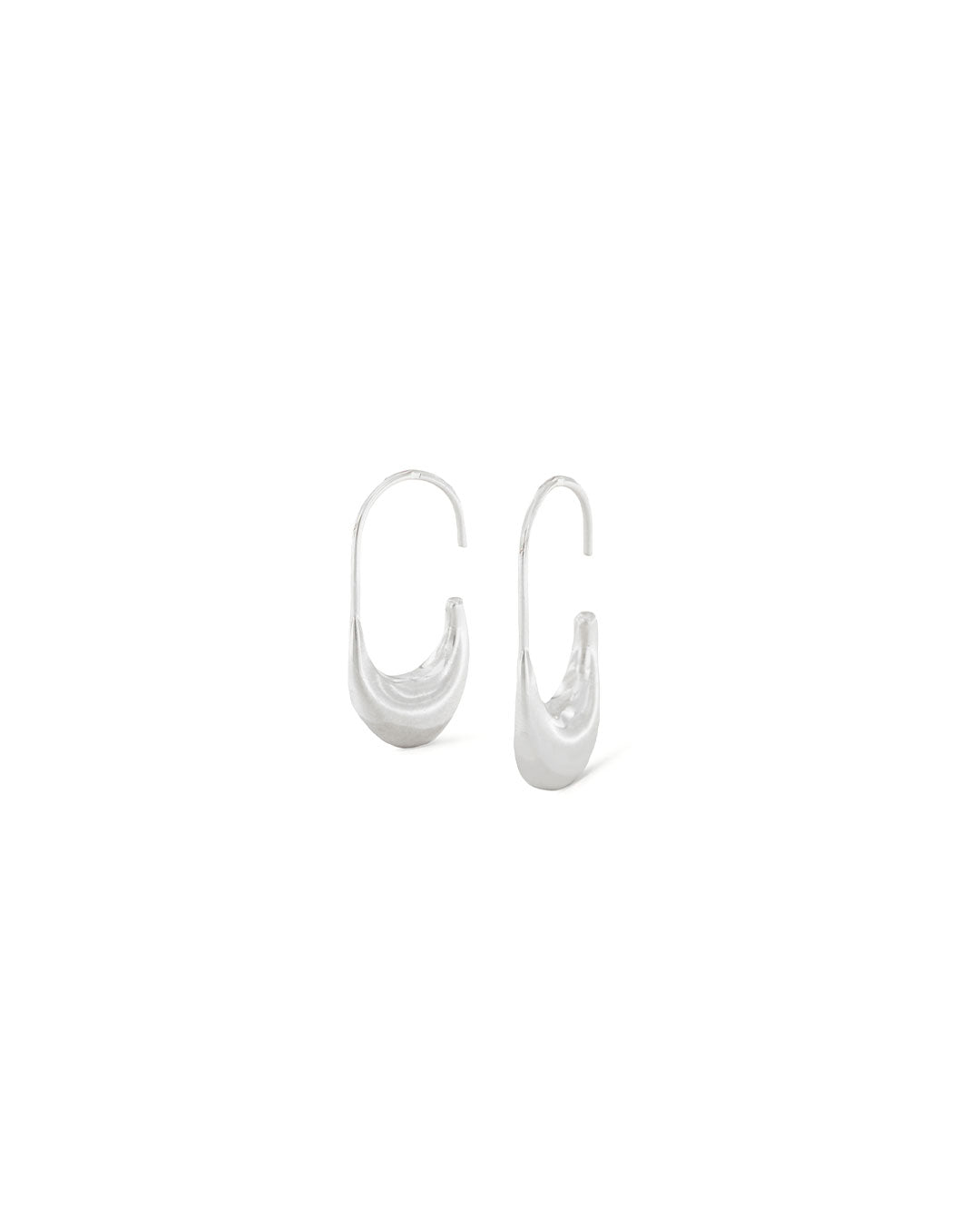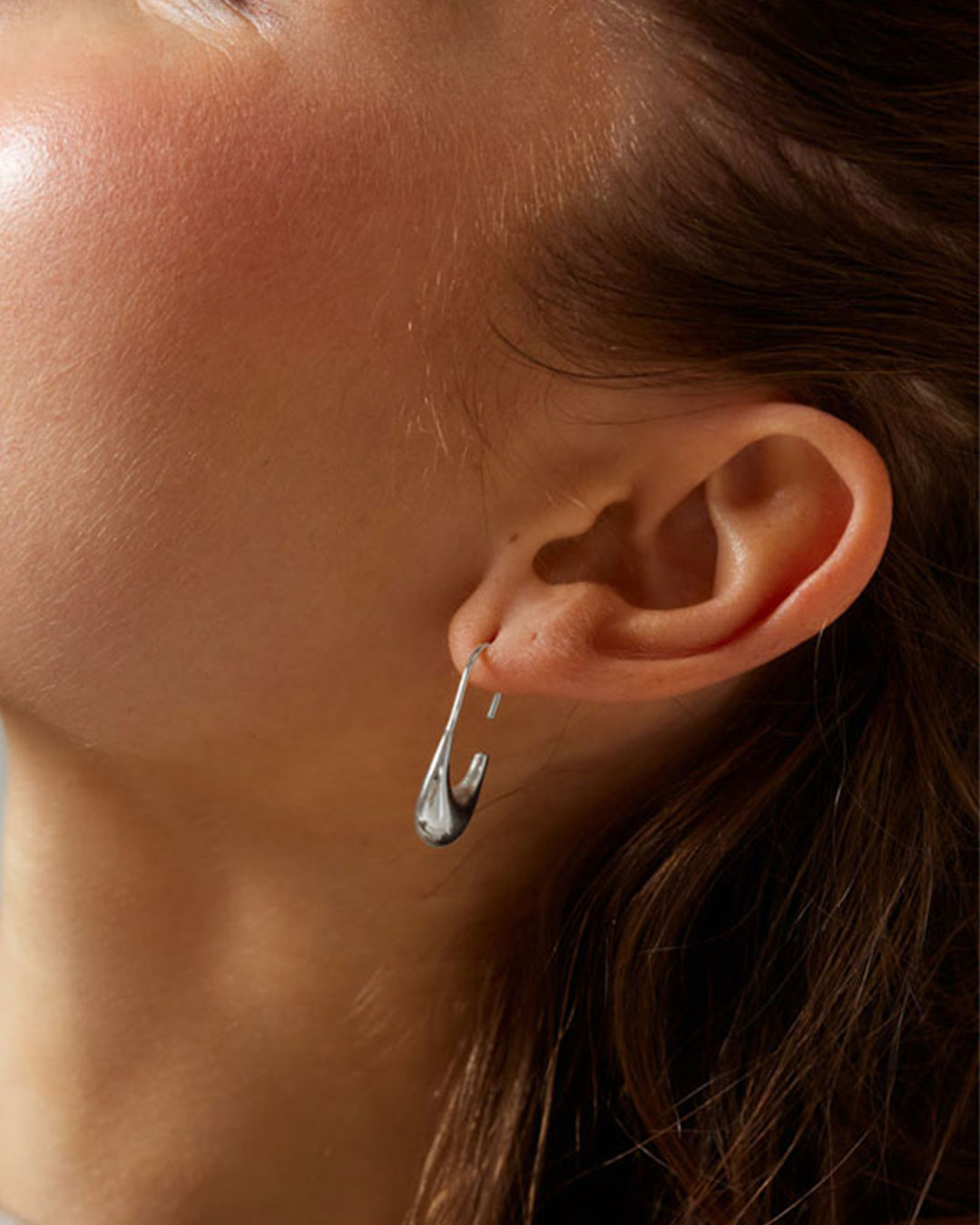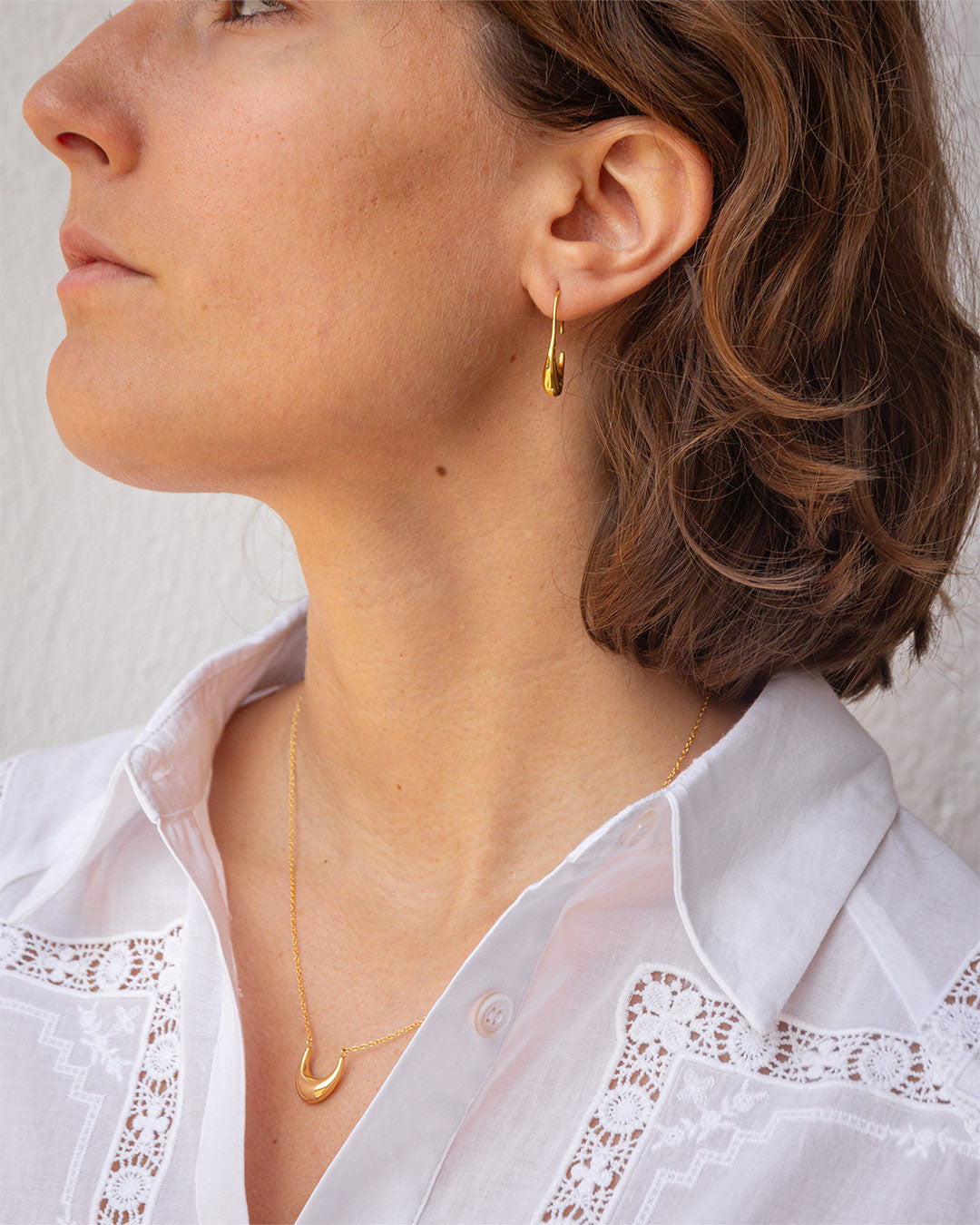 Lou Earrings
Made to order. This product will be crafted just for you ❤️
Products are shipped between 4 working days (when in stock) and 2 weeks (if made to order).
Material:
925 Sterling silver with 18k Gold plating
As light as a breath of fresh air, these unique earrings are an exquisite representation of the Mesh brand's commitment to pushing boundaries in design. Elevate your individuality and let Lou earrings become a symbol of your fearless spirit and unparalleled taste. Lou earrings are made of sterling silver with 18k Gold plating or Rhodium plating.
All of their pieces are responsibly sourced, designed and handmade at their workshop in Portugal. they believe in quality craftsmanship and timeless design, that can be worn on the daily as the ultimate accessory to self-expression.

Crafted in Portugal
Materials: 925 Sterling silver, 18k gold plating or Rhodium plating
Technique: Goldsmithing
Measurements:
2.7 cm L x 1.3 cm W
Weight 4 g

Care & Manteinance:
We recommend to keep it in the pouch that comes with the jewelry when it's not worn. To clean the grease, please use soft dish soap with soft hair toothbrush and rinse with water; or simply wipe it clean with silver cleaning cloth.
Avoid chemicals found in products like perfume or suncream, avoid getting jewelry wet and salt water.
Shipping is FREE IN EUROPE over € 180.
Shipping cost below € 180 varies according to continent, in accordance with the following flat shipping rates:
Belgium, Germany, France, Italy, Portugal and Spain: € 11,99
Rest of Europe: € 15,99
UK & Switzerland: € 19,99 
USA: € 29,99
As a matter of fact, we do want to encourage you to shop local and support artisans from your own Country.
For the rest of the world, unfortunately we do not provide flat shipping rates. However, if you are really in love with TA-DAAN products get in touch with us and we will get back to you as soon as possible. ❤️