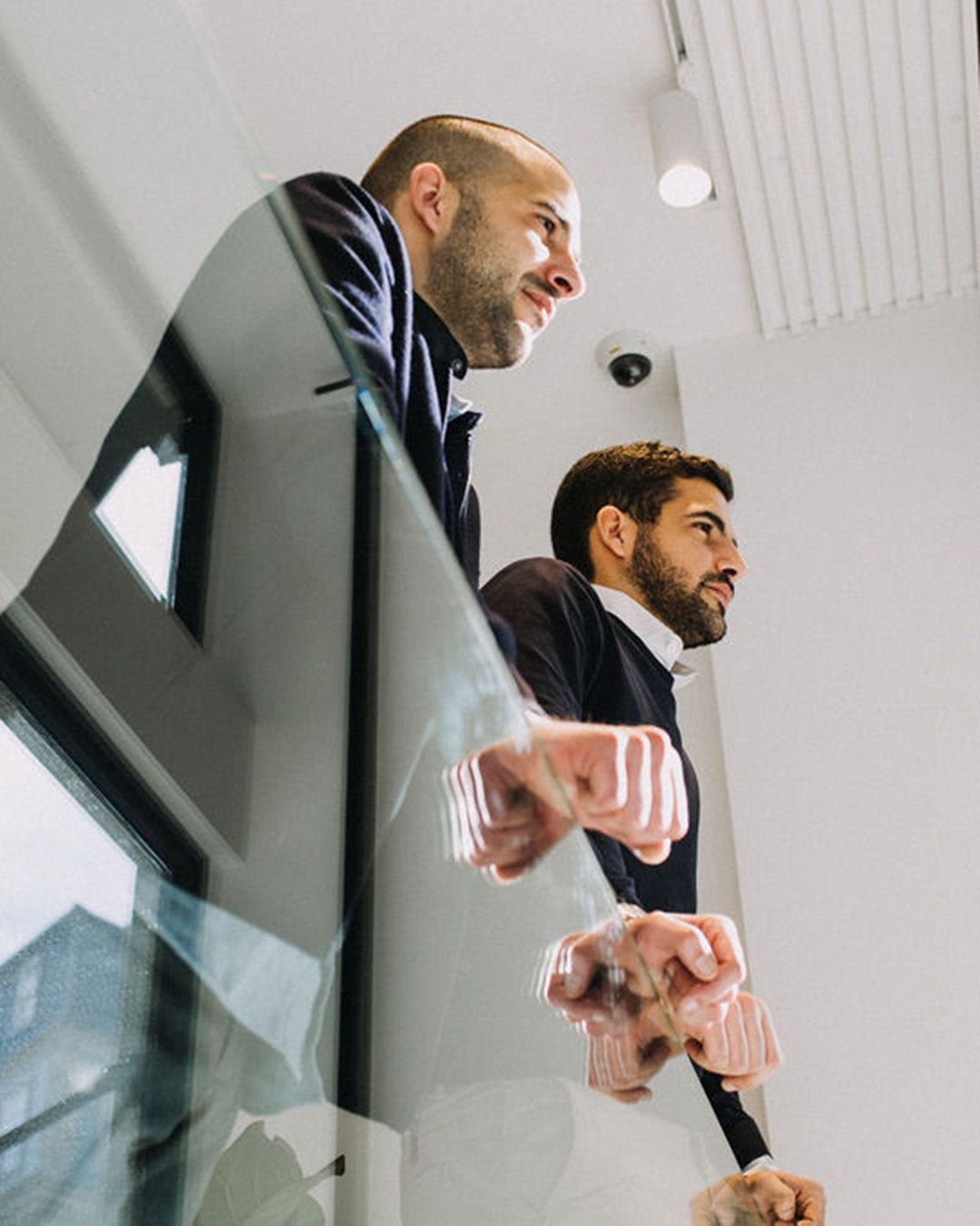 TIAGO BARBOSA and JOÃO BARBOSA
Mesh Jewellery
Porto, PORTUGAL
"It's about having a sense of belonging, (...) adding to your self-confidence, when stepping outside wearing mesh's jewellery."
Family is a big part of Mesh's story. Tiago and João Barbosa, Mesh founders, being the 3rd generation of a family deeply connected to the jewellery industry, brought their vision to life in 2016.
Inspired by their past, they mean to continue a forward-thinking mindset and translate their passion for jewellery, through their ambition to break boundaries while preserving a legacy of respect and modernization. BEYOND JEWELLERY: They are committed to growing a community of people who don't settle for the ordinary. Mesh aims to create a space where you are inspired to be your most creative self, with jewellery that affirms who you are. At the core of the brand is family, creativity, curiosity and intention. They know jewellery won't change the world but the people who wear them will.
more about Mesh Jewellery
Value in the details
Crafting Excellence: Journey Through a 60-Year Legacy in Jewelry
They are very proud to be able to claim that they control and manage their entire supply chain, from the foundry of the raw material to the final product. As they have been in the jewellery industry for more than 60 years, their experience allows them to combine high-quality materials with the best practices, to deliver jewellery you wear proudly.

Their production follows the highest quality standards, guaranteeing a long-lasting and responsible product. The conceived concepts are subsequently developed by their talented artisans, who have worked with them for many years.
Ethical Jewelry Production
They aim to maximize resource utilization by reusing, repurposing, or upcycling the deadstock into new designs. This approach allows them to breathe new life into materials that would otherwise go to waste. By adopting these practices, they promote local production and contribute to minimizing waste. They are committed to using 100% recycled silver in all their designs, making ethical sourcing a key part of their jewellery-making process.
Their dedication to mapping out the sources of their gemstones and pearls empowers them to have a deeper understanding of their origins. By ensuring transparency throughout the supply chain, they can select materials that meet high ethical standards. Through these efforts, they aim to contribute to a circular economy, reduce their environmental footprint, and foster positive change within the industry.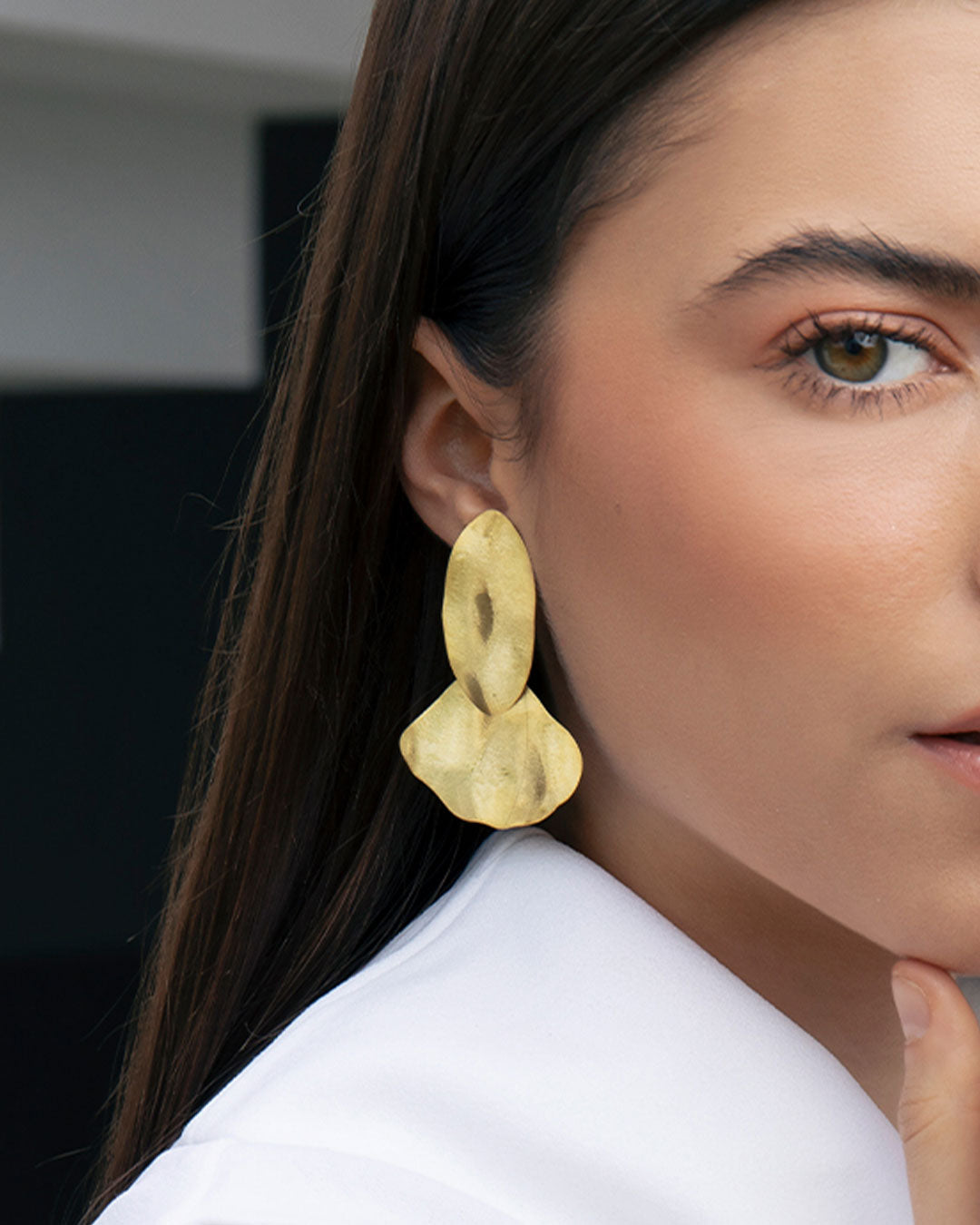 Creativity unleashed: Fostering Novelty and Inspiration
Innovation forms a substantial aspect of their foundation; they strive to question conventional wisdom to consistently provide novelty and excel at every juncture. This applies not only to the crafting of their jewelry but also to the distinctive encounters they aspire to offer as a brand.

Through these endeavors, they aspire to kindle a spirit of unwavering pursuit of aspirations within their community. They aim to instill confidence in one's identity and self-expression.
With any exceptions detailed in the product descriptions, all of our jewellery is made from recycled Sterling Silver, plated with 18K gold or rhodium. No parts contain nickel.
All Mesh jewellery has been treated with an innovative technique that helps prevent loss of color and shine. However, it is important to follow some maintenance suggestions.
Although the products may come into contact with water, we always recommend that you remove your jewellery before going to bed, showering or doing physical activity.
Exposure to certain chemicals or environments can compromise product integrity. These include (but are not limited to): prespiration, perfumes and colognes, cleaning products, chlorine, salt water, silver cleaners, etc.
You should keep your jewellery away from direct sunlight and heat sources, ideally in a jewellery box. Under no circumstances should you store your jewellery in the bathroom or in damp places.
Please note that Mesh boxes were not designed to store jewellery for a long period of time, they are not vacuum containers and the color may change due to lack of use.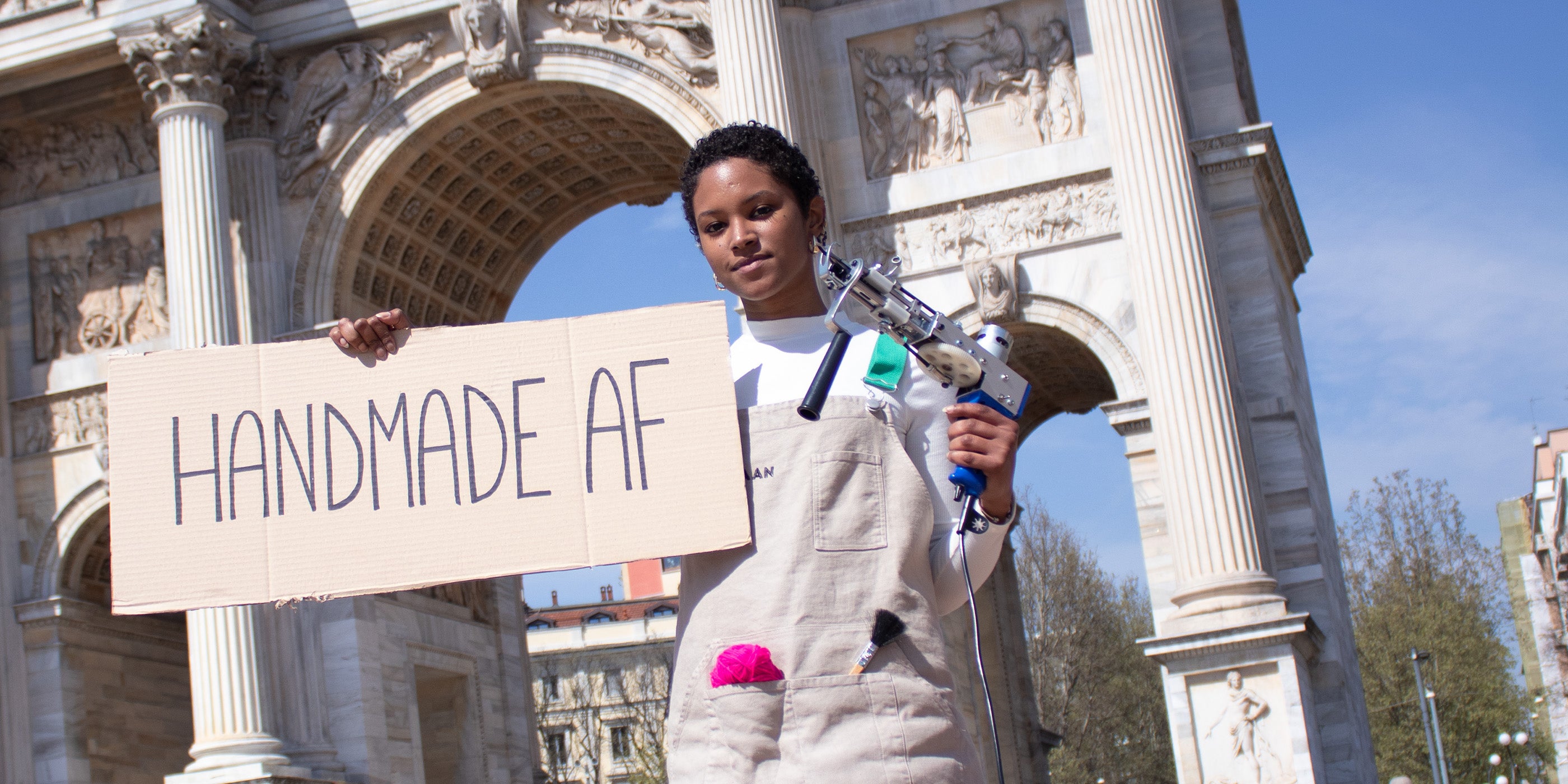 MORE THAN JUST PRODUCTS
An ever growing community
Artisans, designers and creative minds are the protagonists! Do you want to join the community? Reach out to us!