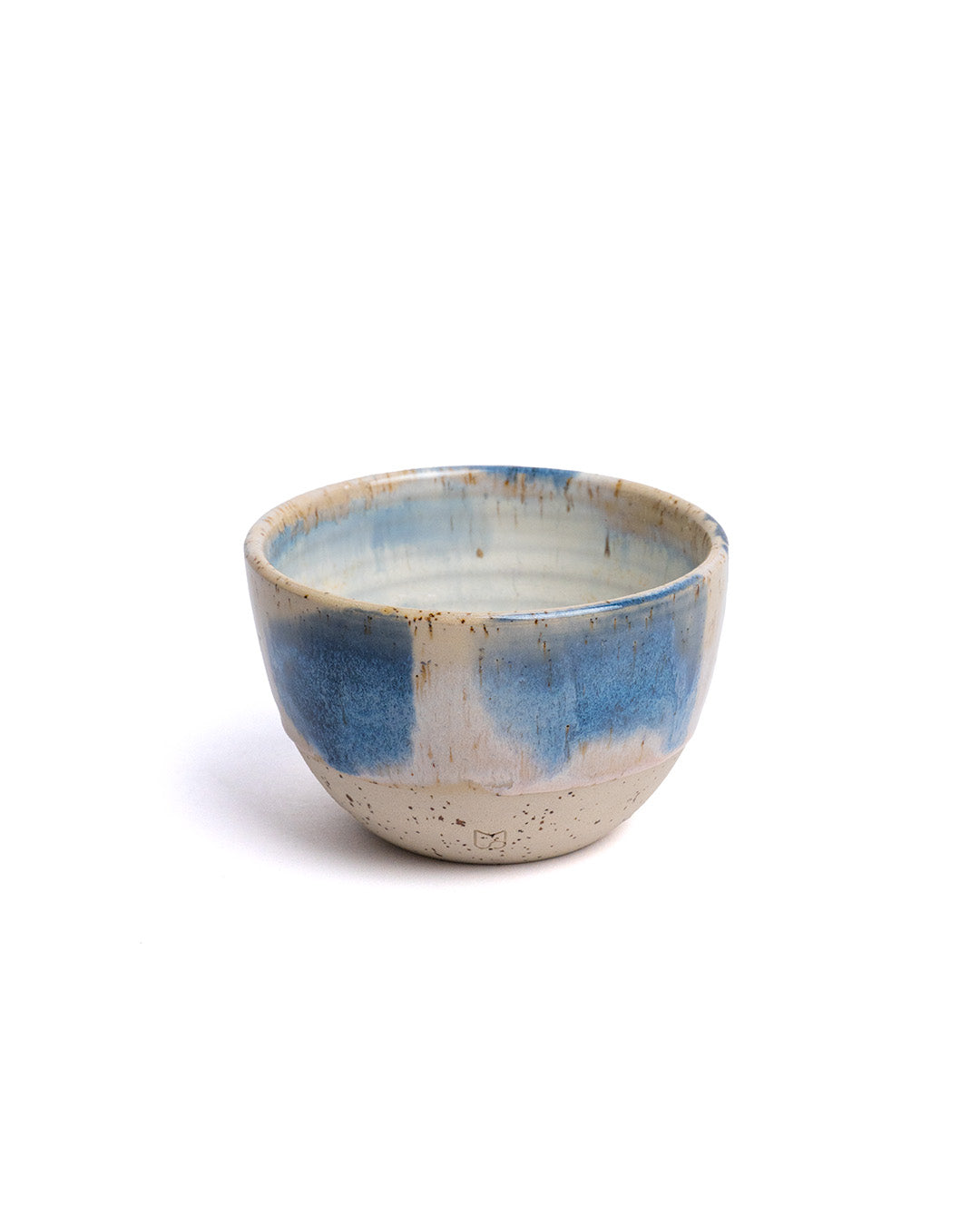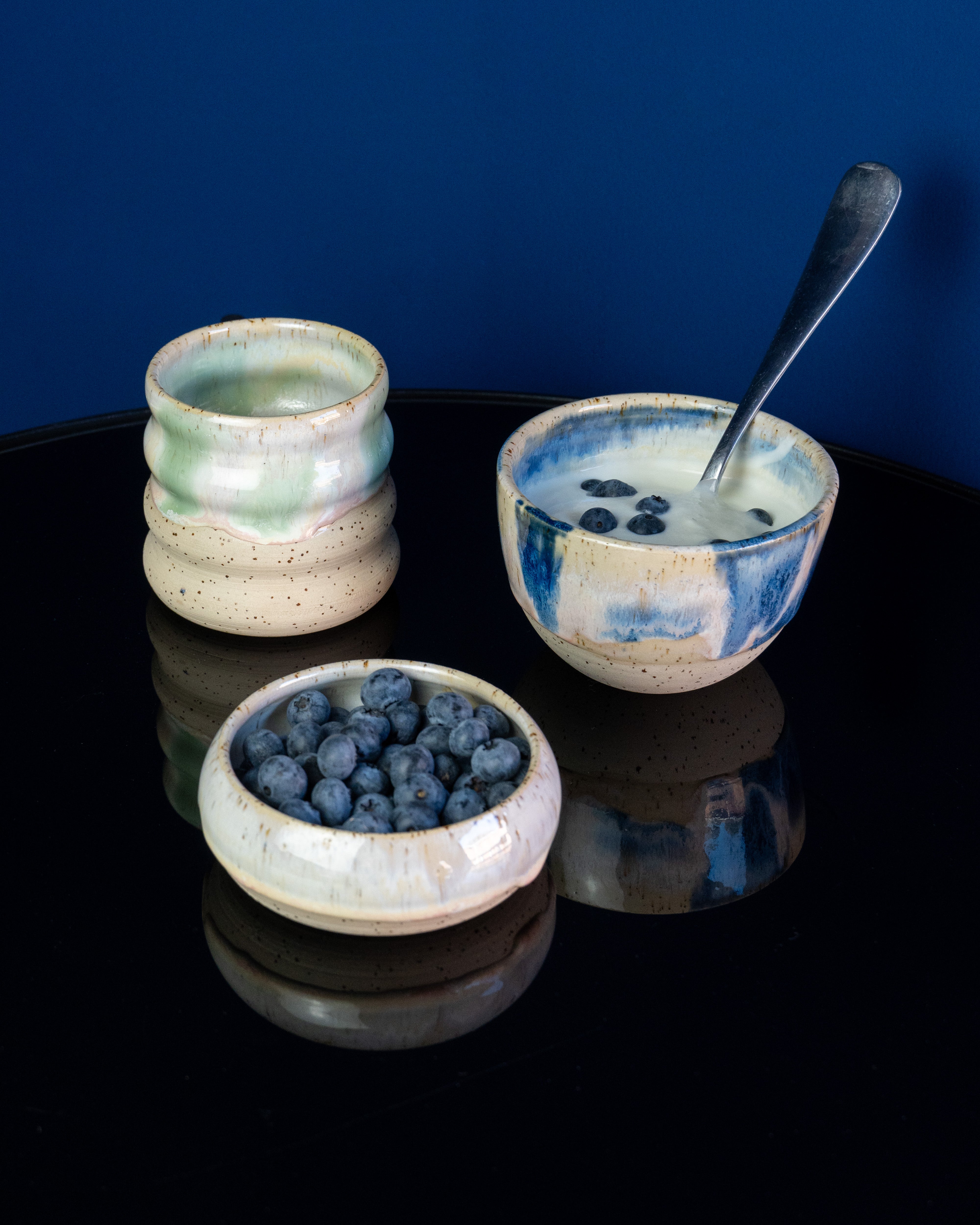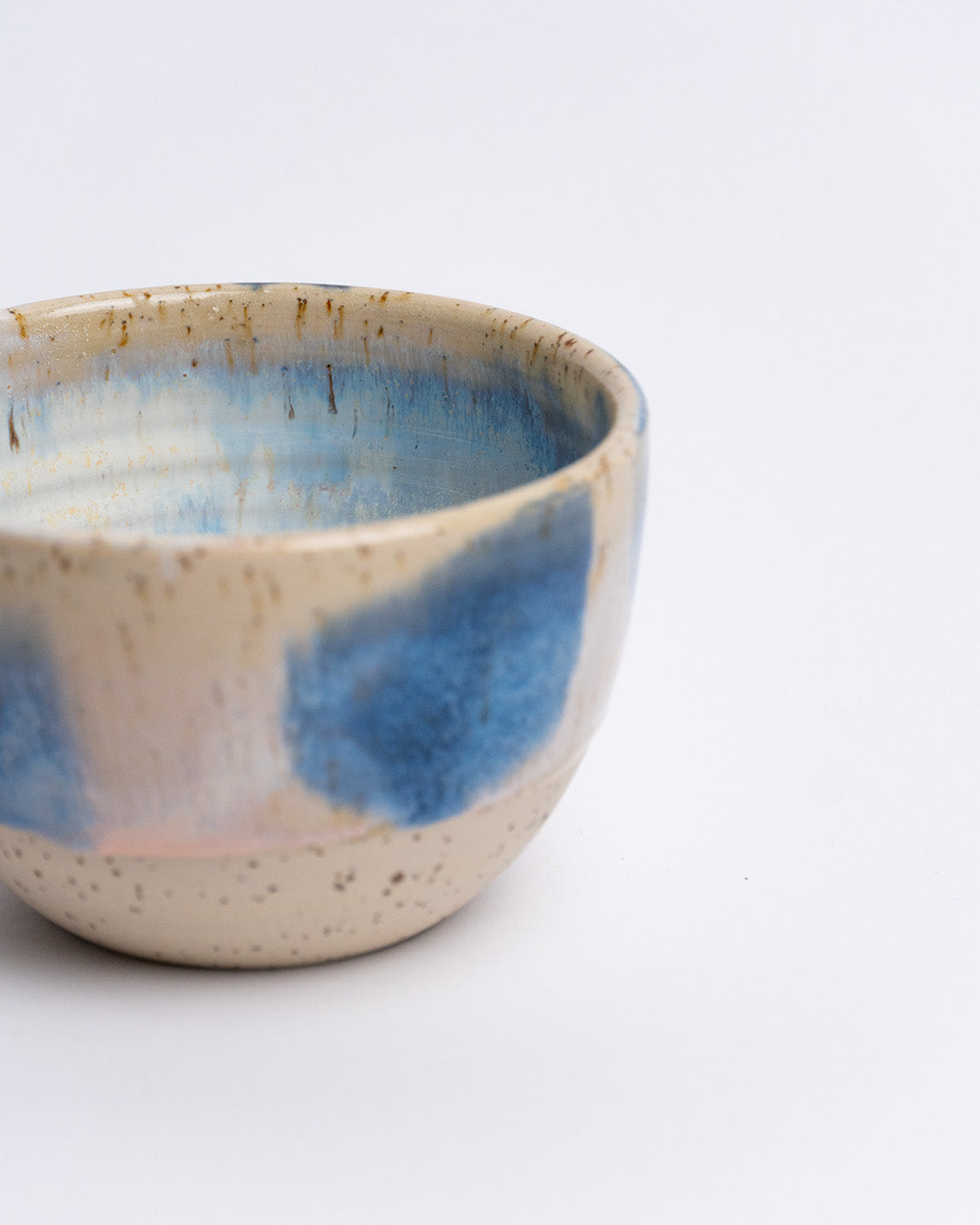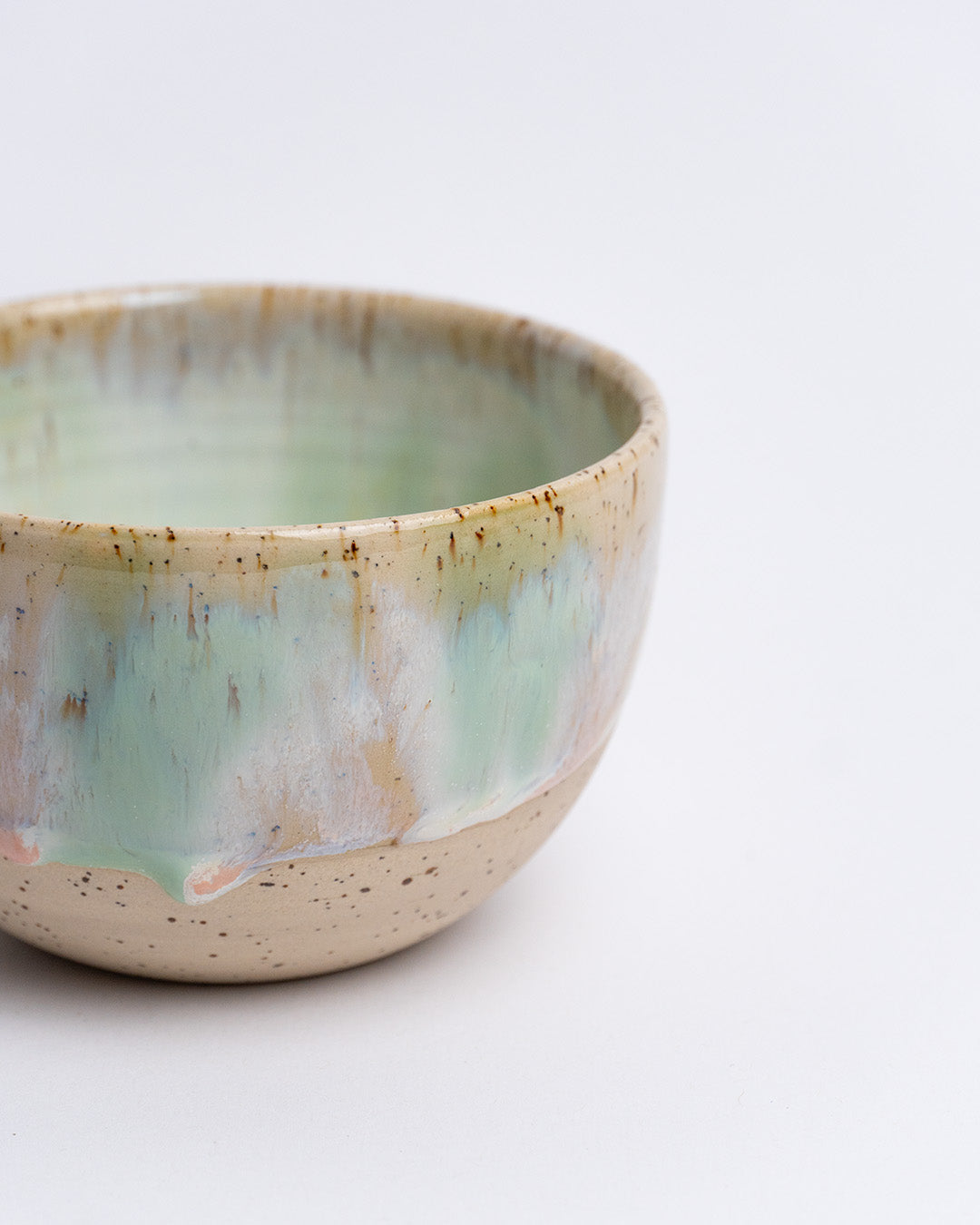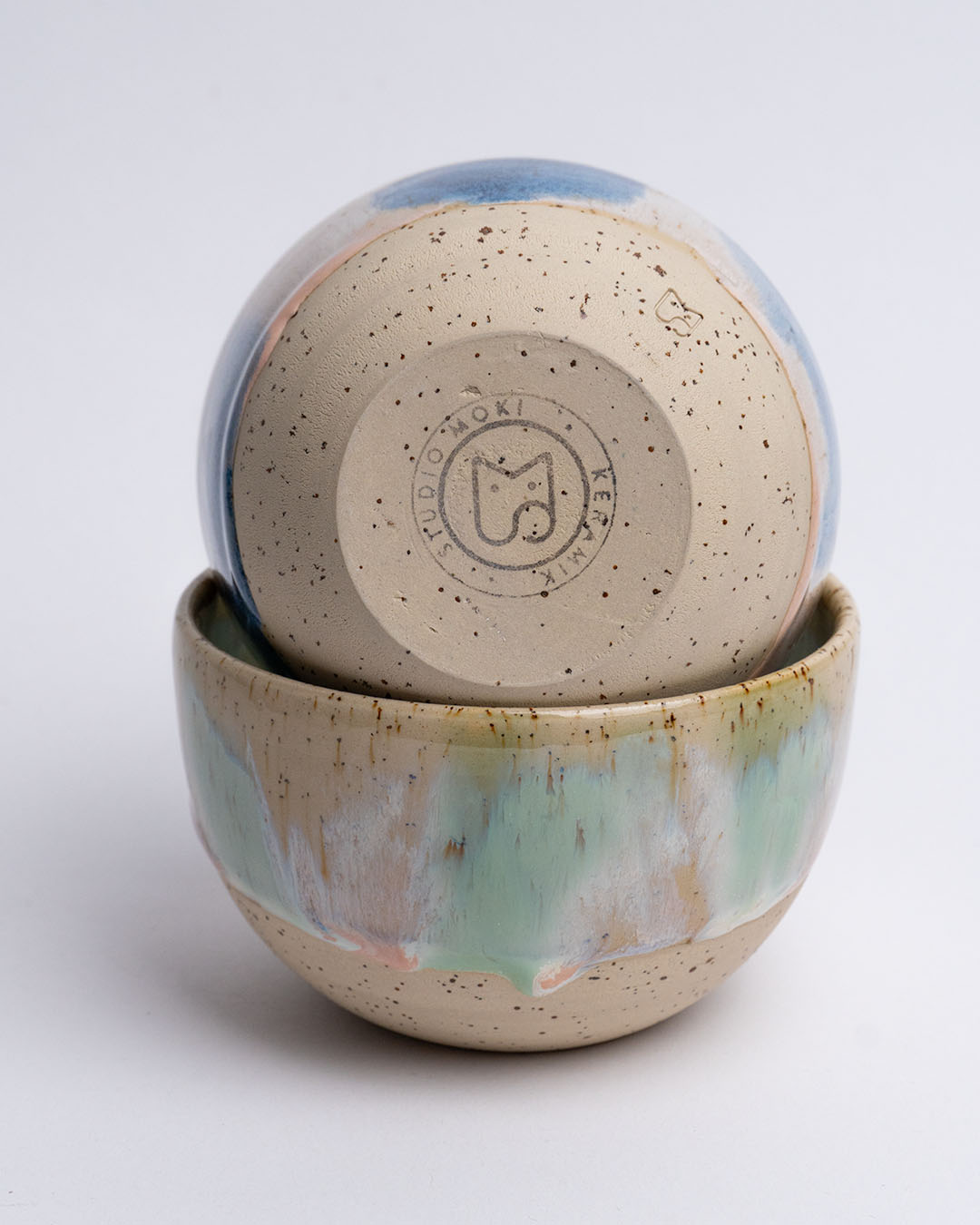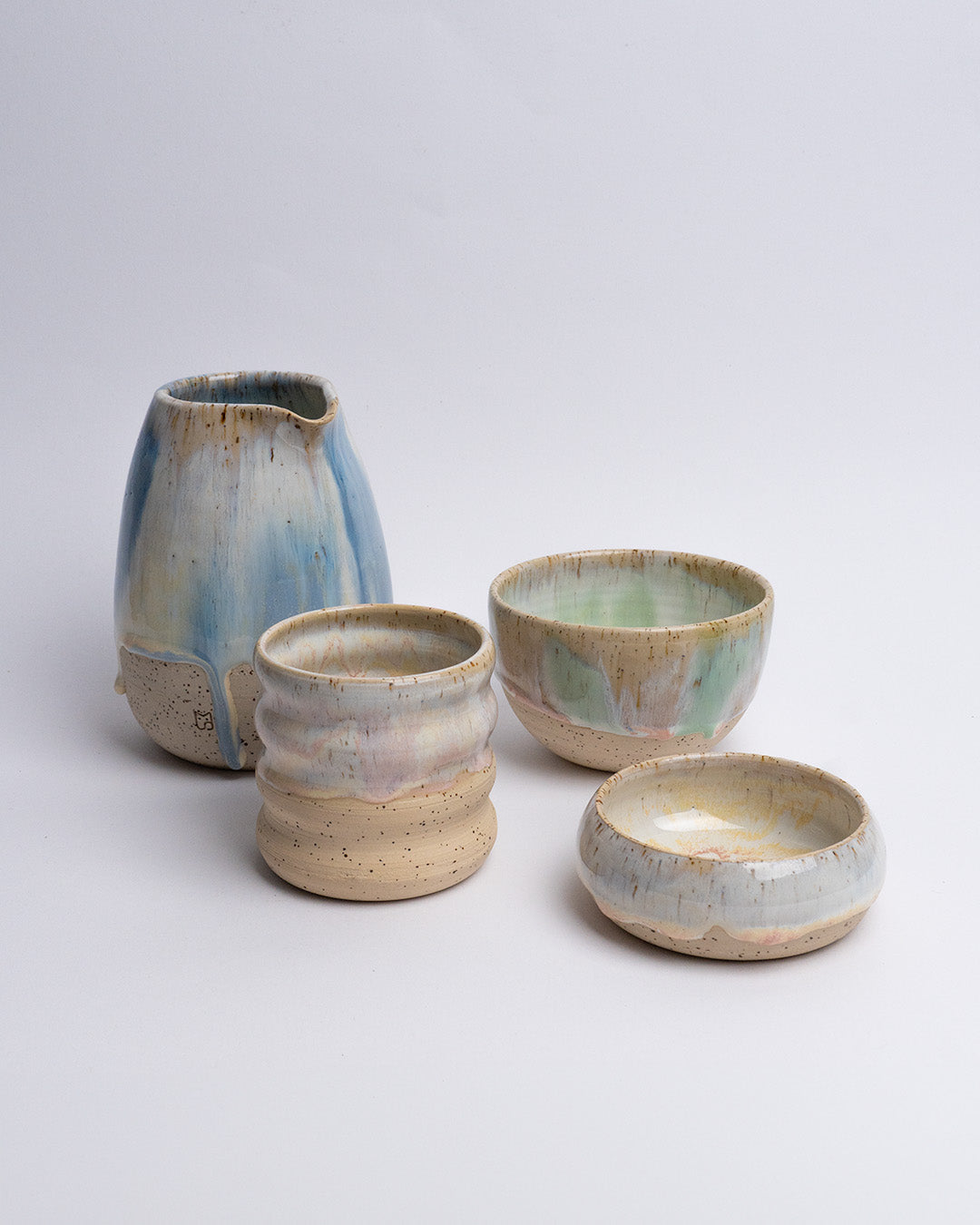 Latte Art Bowl
Made to order. This product will be crafted just for you ❤️
Products are shipped between 4 working days (when in stock) and 5 weeks (if made to order).
Experience the magic of latte art in all its glory with the handmade ceramic bowl by Studio Moki. Whether you're a cappuccino or matcha lover, you'll find the perfect place for your latte art with this bowl.
The Latte Art Bowl is available in three different colours, which can be easily combined with other tableware. The Kandinksy glaze shines in a dark blue-pink mix, capturing attention with its powerful play of colours. Things get a little softer with William, a combination of green and rosé. This mug radiates a calming aura and brings a harmonious combination of colours to your coffee experience. Enjoy the variety of yellow and rosé tones with the feminine Icecream glaze, which creates a playful and refreshing mood for your coffee break.
Studio Moki's ceramics are made of stoneware, making them very durable, and their colourful satin glaze feels very soft in contrast to the creamy tone with its small spots. Glaze drips are part of my aesthetic and desired.
Each pottery is designed by Wiebke and 100% handmade in her small studio near Berlin.
Crafted in Germany
Materials: Cream-coloured stoneware clay with small spots.
Technique: Wheel throwing
Measurements:
11 cm W x 7 cm H
Capacity 300 ml
Weight 300 g
Care & Manteinance:
This mug is dishwasher safe, but is always happy to be lovingly hand washed.
The glazes are food safe.
Shipping is FREE IN EUROPE over € 180.
Shipping cost below € 180 varies according to continent, in accordance with the following flat shipping rates:
Belgium, Germany, France, Italy, Portugal and Spain: € 11,99
Rest of Europe: € 15,99
UK & Switzerland: € 19,99 
USA: € 29,99
As a matter of fact, we do want to encourage you to shop local and support artisans from your own Country.
For the rest of the world, unfortunately we do not provide flat shipping rates. However, if you are really in love with TA-DAAN products get in touch with us and we will get back to you as soon as possible. ❤️