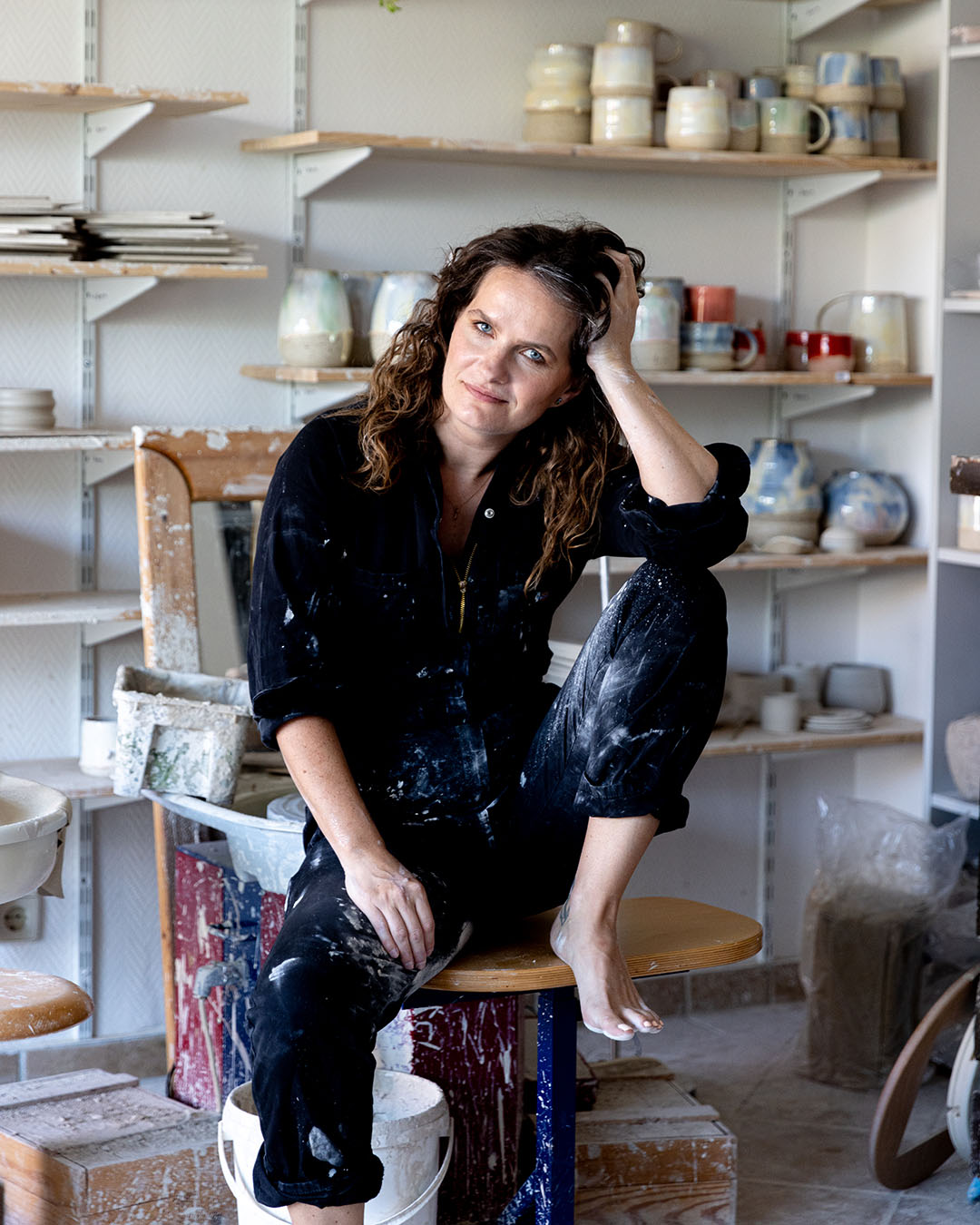 WIEBKE STADE
Studio Moki
Brandenburg, GERMANY
"Ceramics that bring joy and colour into everyday life."
Studio Moki is a small one-woman ceramics studio south of Berlin. Wiebke Stade is the founder of Studio Moki, a small one women ceramics studio south of Berlin. She is a mum of two children, a fashion and jewellery designer and had the chance to try pottery in 2019. from then on, working with clay became an absolute passion and Wiebke used every spare second to sit down at the wheel.
Slowly, something grew that she had always dreamed of as a creative person. Studio Moki offers handmade ceramics that are not only sustainable, but also produced locally and in small controlled quantities.

Every single one of these ceramics goes through many steps of work in her hands, until it can eventually be in your home.

Studio Moki only works with certified materials and each of the products is fired at 1220 °C degrees. This allows the use of dishwashers and microwaves.

Each piece is unique, each glaze unique in its colour gradients and intensities. Therefore, you will be sure that there's no other piece like yours.
more about Studio Moki
Value in the details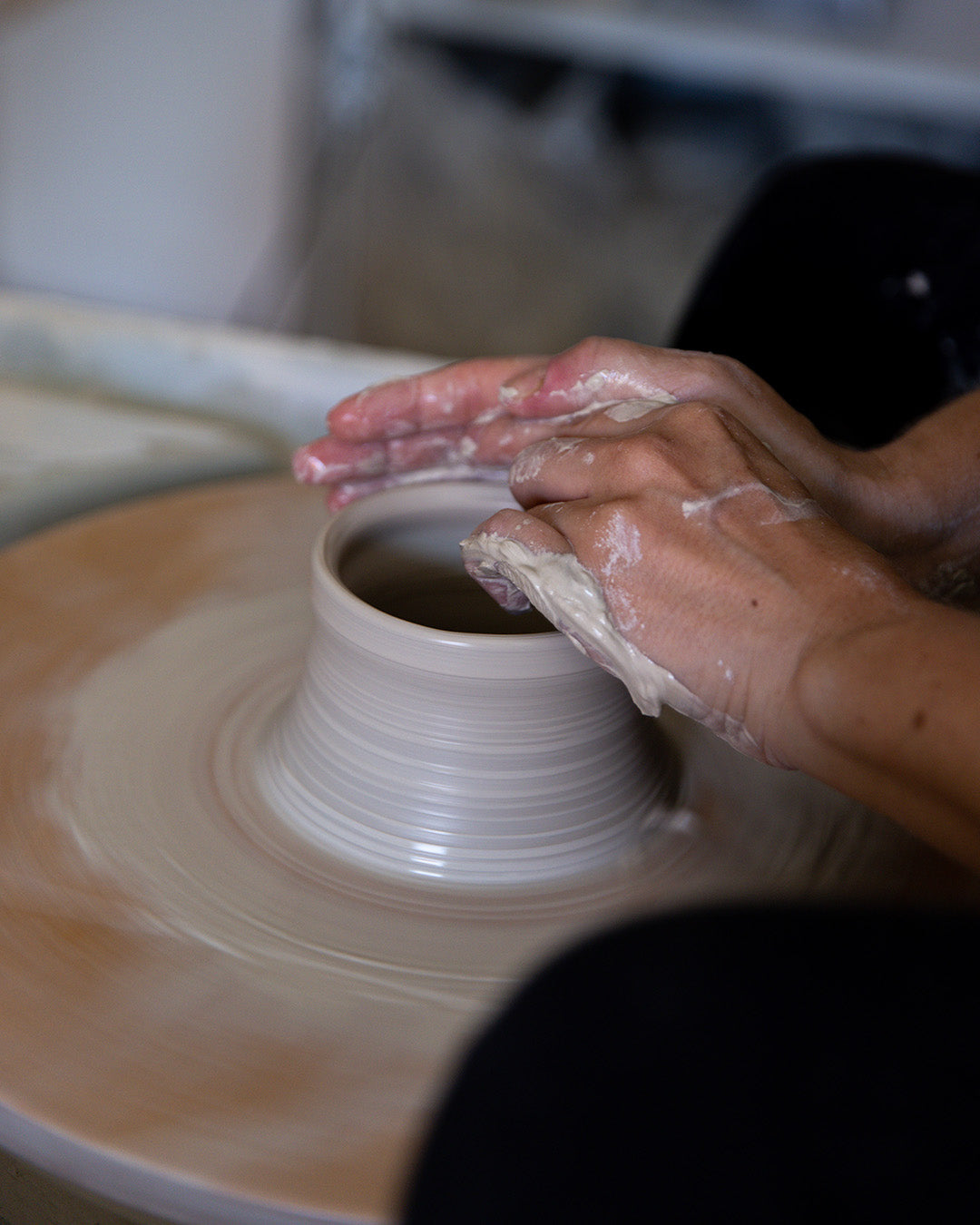 The Slow and Peaceful Pace of Ceramics
Sometimes everything starts with a drawing, sometimes everything is created directly on the wheel. As soon as the proportions are right and the new shape harmonies with the glazes, everything is recorded in writing. The clay is weighed and the sizes are noted. Little by little, a coherent ceramic collection is created. After the leather-hard clay has been turned to further elaborate the shape, the piece dries and is then fired for the first time in the kiln at 950 °C degrees. After about 24 hours, this first firing is finished and the glaze can be applied. Now the final firing follows for about 36 hours at 1220 °C degrees. The whole production process takes 4 weeks.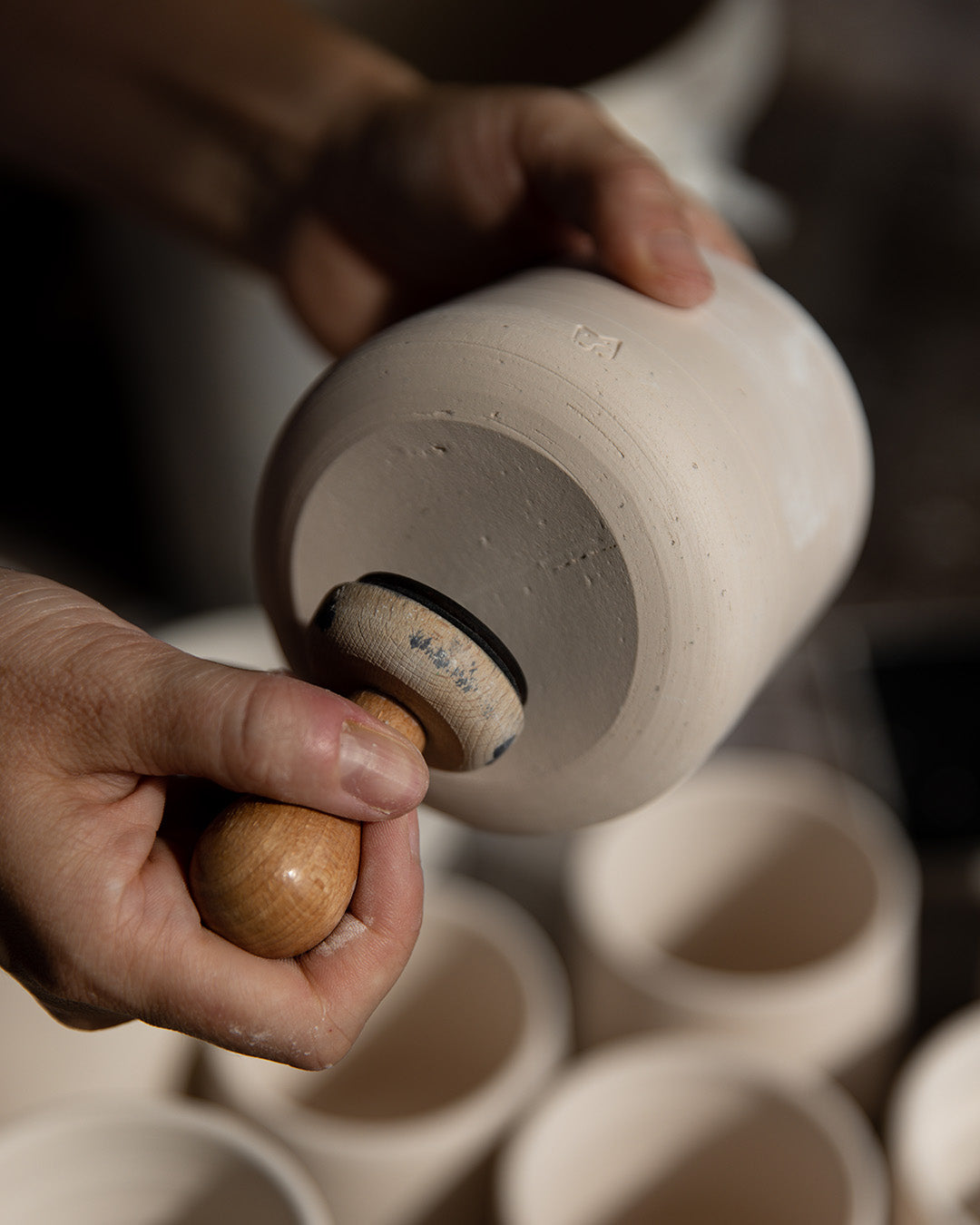 German Excellence: Studio Moki's Commitment to Local Materials
Studio Moki works exclusively with materials from Germany. The stoneware clay, which is particularly resistant and durable, comes from a family business in the south of Germany. and the glazes are also made locally.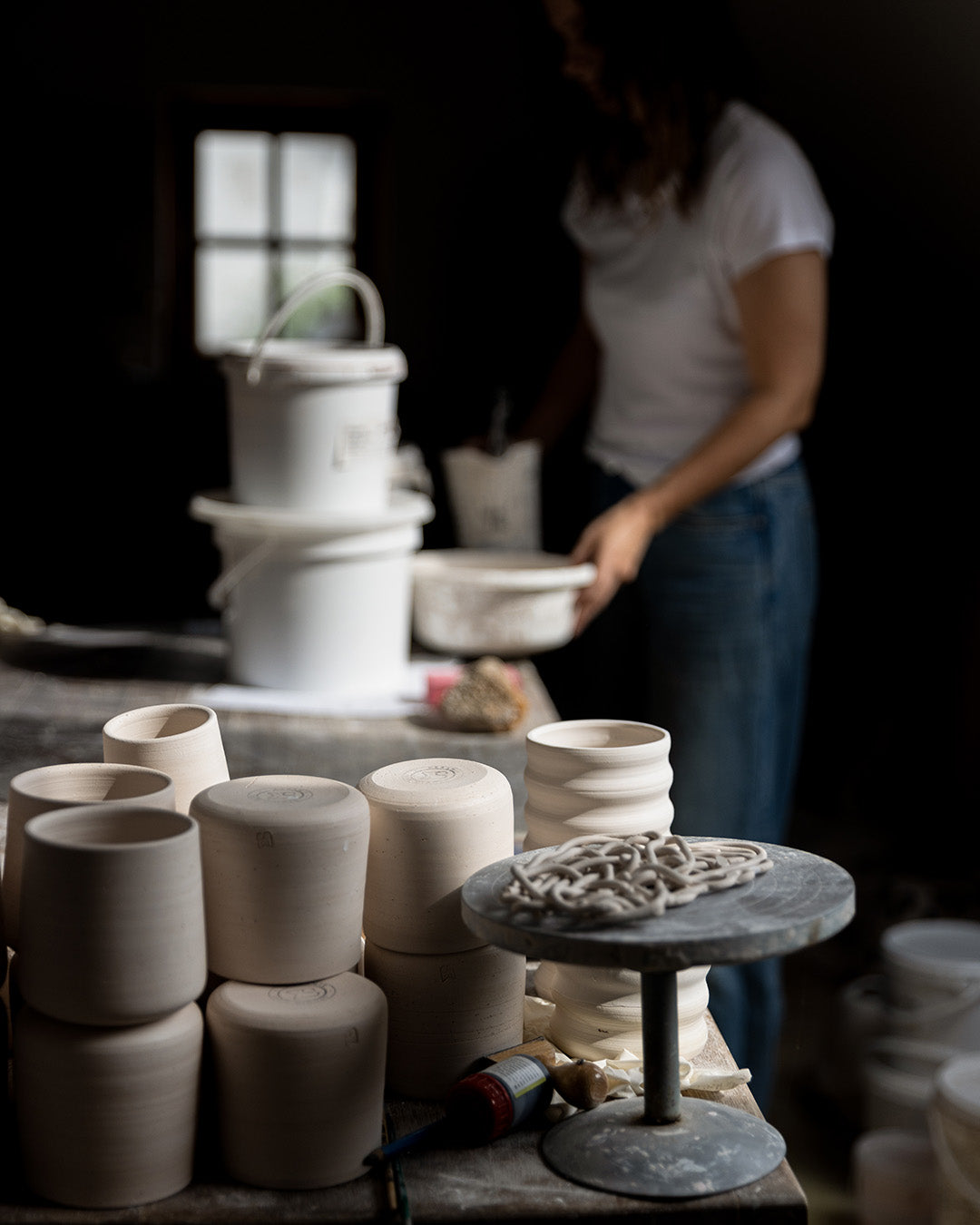 Adding Vibrance and Playfulness to German Pottery
Studio Moki ceramics are meant to bring colour into your day and life. It is meant to be fun and to show that Germany ceramics are anything but dusty and boring. Instead they can be simply dreamy, colourful and playful.
All the pieces can be put in the dishwasher, however, we do not recommend putting them in the microwave because despite being fired at 1220º, sudden changes in temperature can cause damage to the piece.
Studio Moki ceramics have a declaration of conformity for food contact materials that has been tested in an external laboratory.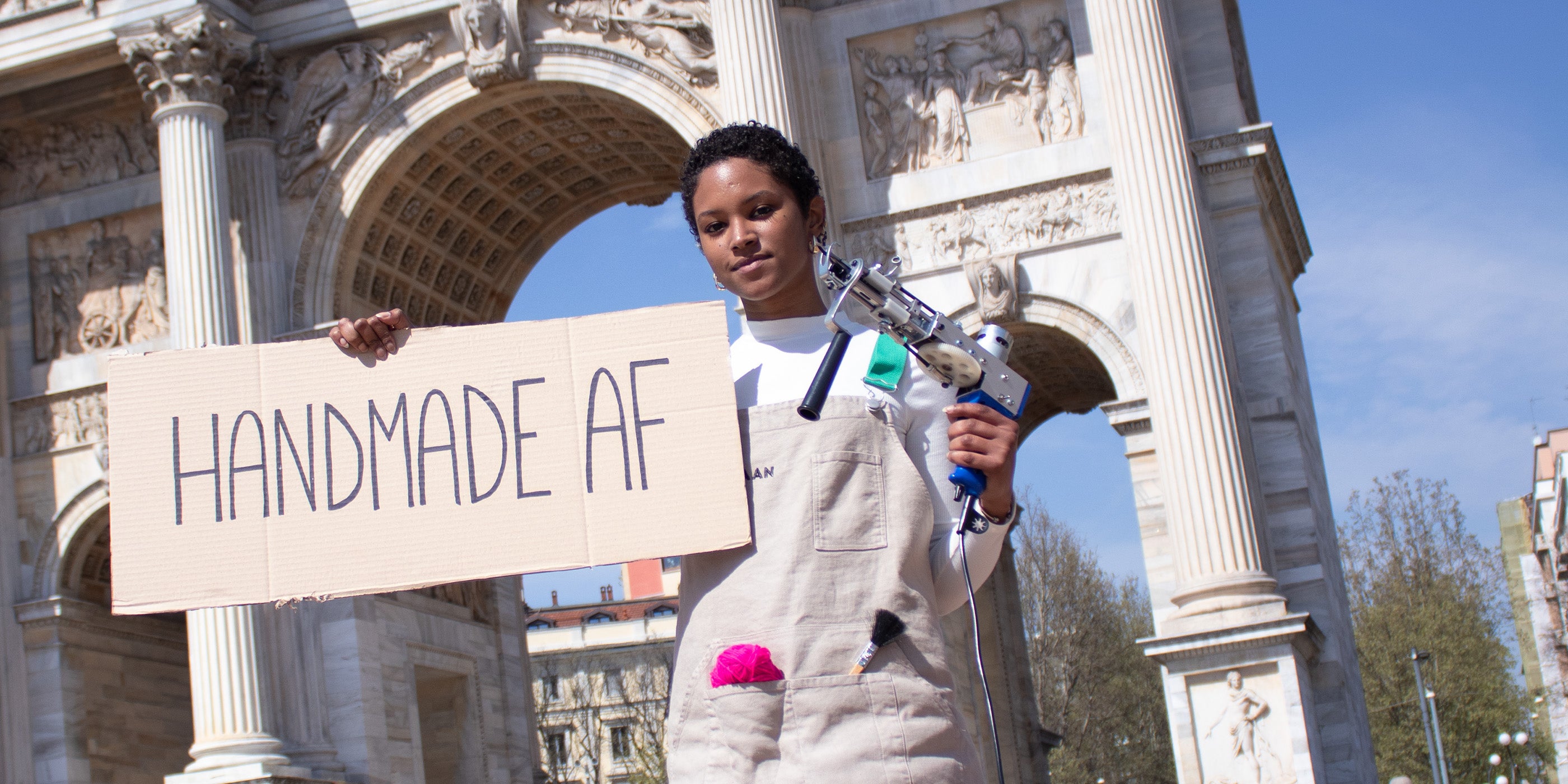 MORE THAN JUST PRODUCTS
An ever growing community
Artisans, designers and creative minds are the protagonists! Do you want to join this amazing community? Reach out to us!