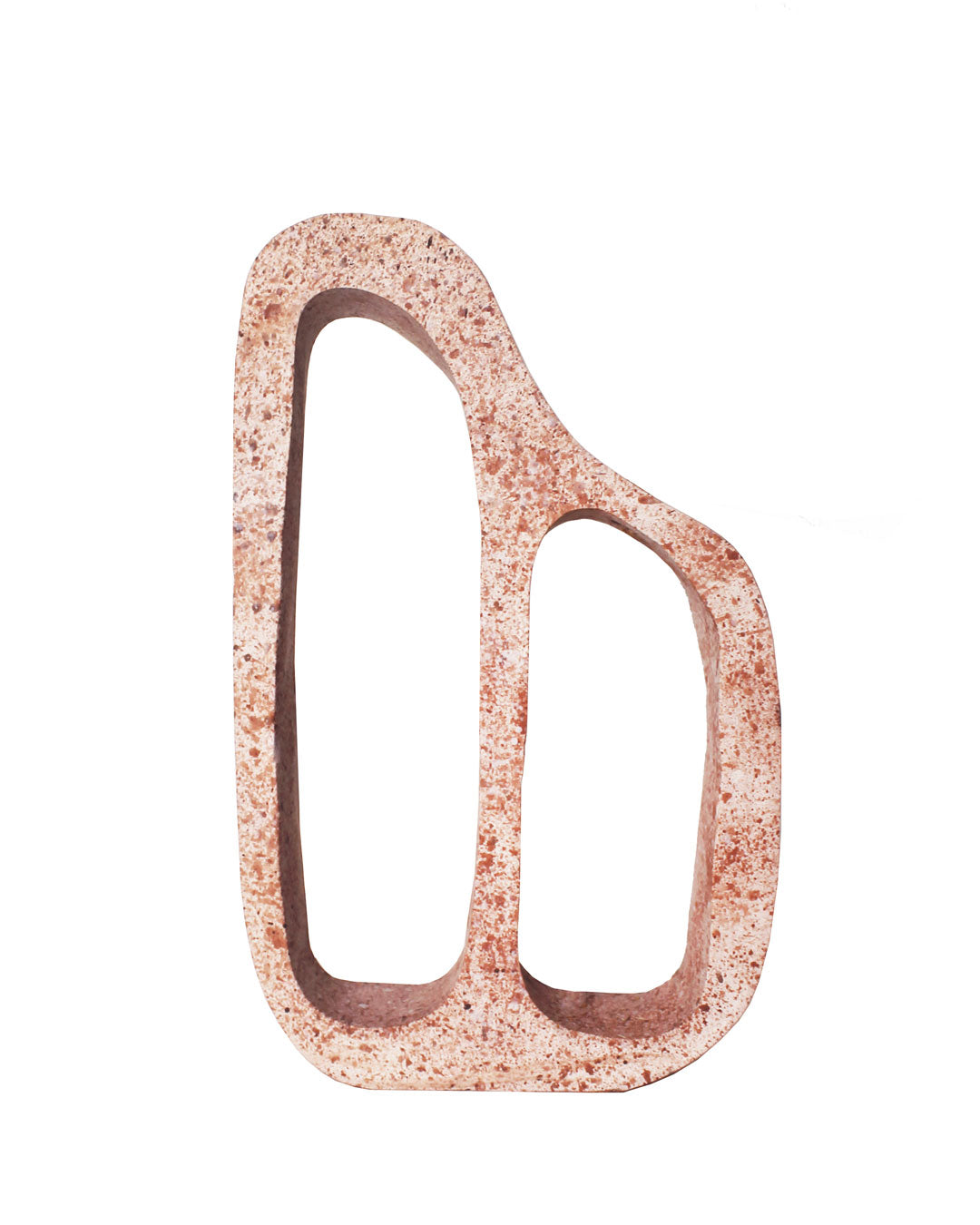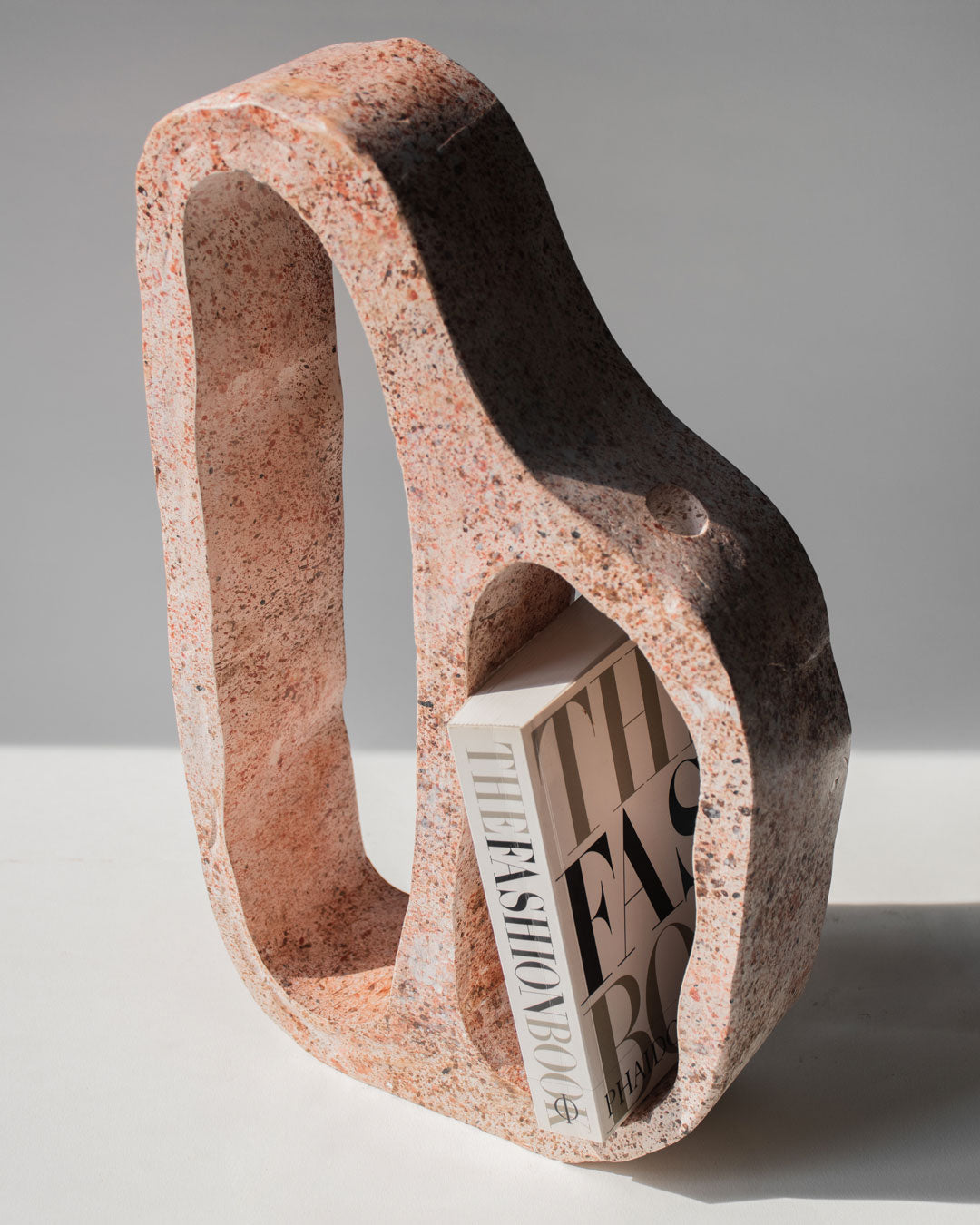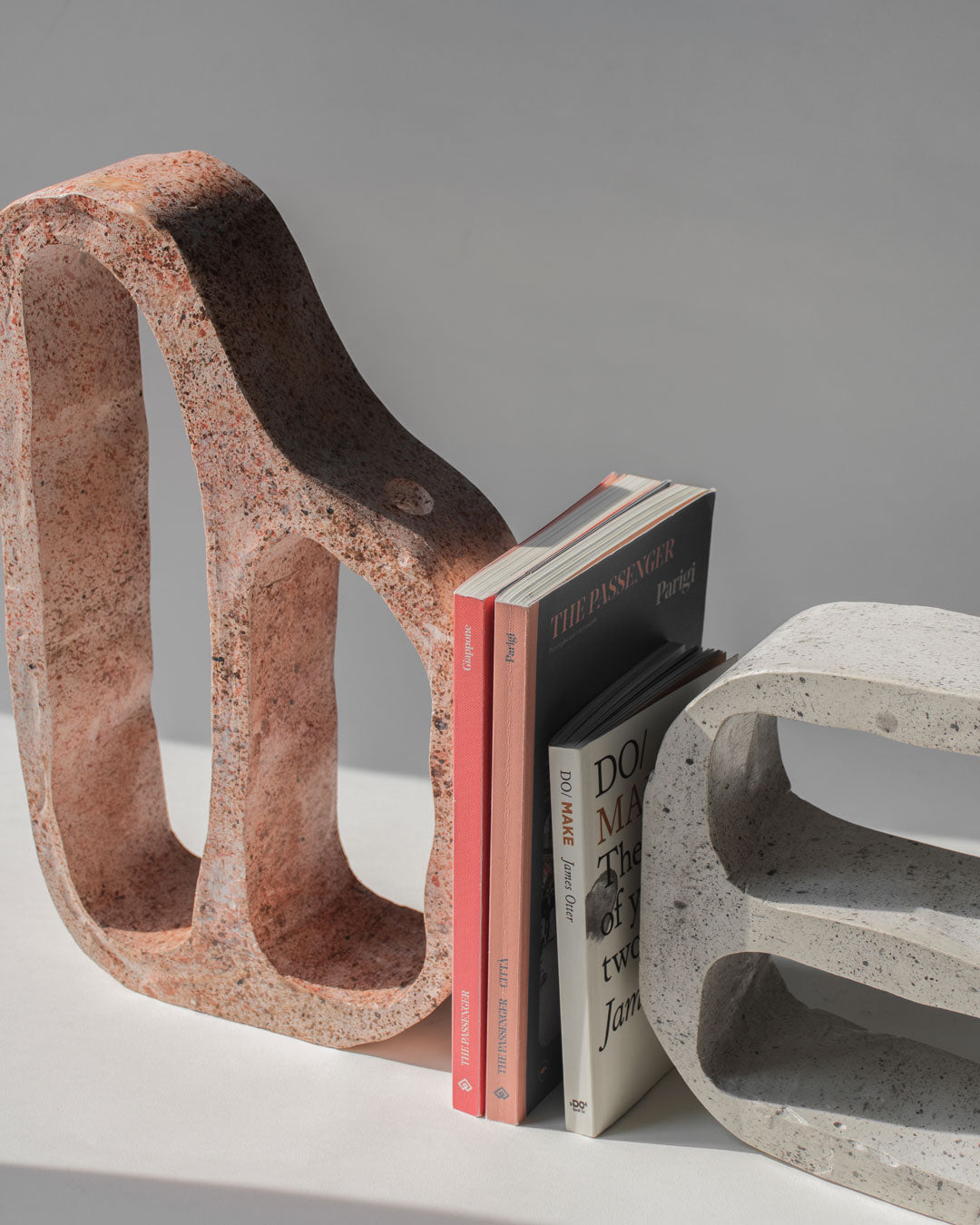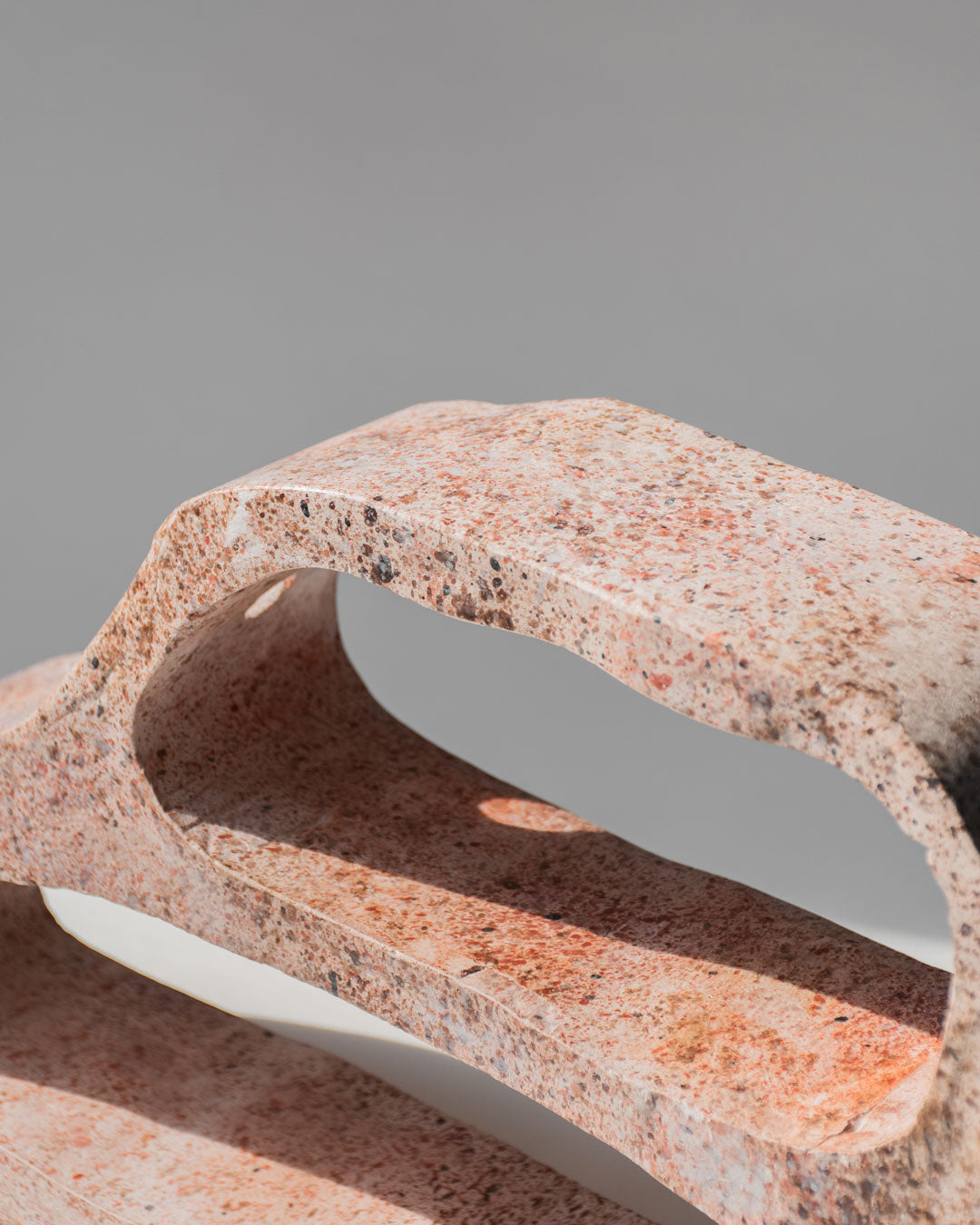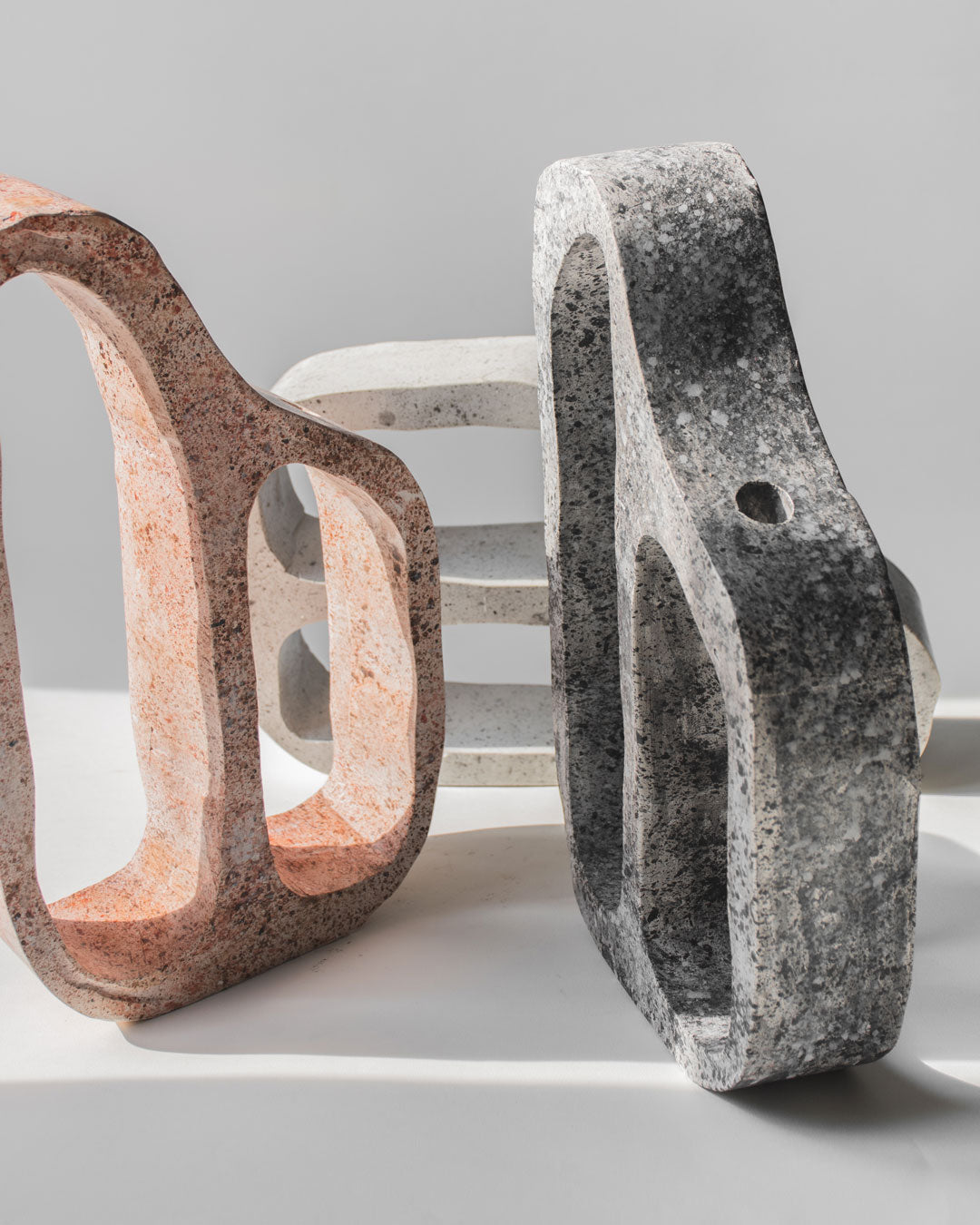 Flintstone Rose
Please note: To boost the odds of your goodies arriving by December 25th, we recommend placing orders for in-stock items before December 12th.
Act fast – limited stock available!
Products are shipped between 4 working days (when in stock) and 2 weeks (if made to order).
Flintstone Rose is distinguished by three pillars that connect an irregular curve line above. The irregular shape and the wide range of grey colors resemble natural stones. Flintstone is part of Castones collection that evokes an ancient primitive condition related to nature.
It is a handmade solid gypsum monolith, colored and waterproofed. It may feature small imperfections due to its handmade nature.
Dimensions: L: 7cm x H: 36cm x W: 25cm
All products are handmade and therefore they could have small imperfections or look slightly different from the photo on the website.  
Crafted in Italy
Materials: Plaster
Technique: Plaster mixed with water and cast in a mold, or occasionally modeled using small quantities of semi-liquid plaster. The piece is then colored with watercolors and waterproofed.
Measurements:
L: 7cm x H: 36cm x W: 25cm
Weight: 1,5kg

Please, note that measurements refer to one piece.


Care & Manteinance:
Handle the piece gently as plaster objects are very vulnerable to impact damage. Use a soft cloth to buff clean or brush the piece. Please do not use any cleaning agent or water. Avoid exposure to high temperatures or sudden thermal shocks. Keep the plaster DRY. Although the products are waterproof, a prolonged exposure to humidity could deteriorate the product.
Shipping is FREE IN EUROPE over € 180.
Shipping cost below € 180 varies according to continent, in accordance with the following flat shipping rates:
Belgium, Germany, France, Italy, Portugal and Spain: € 11,99
Rest of Europe: € 15,99
UK & Switzerland: € 19,99 
USA: € 29,99
As a matter of fact, we do want to encourage you to shop local and support artisans from your own Country.
For the rest of the world, unfortunately we do not provide flat shipping rates. However, if you are really in love with TA-DAAN products get in touch with us and we will get back to you as soon as possible. ❤️