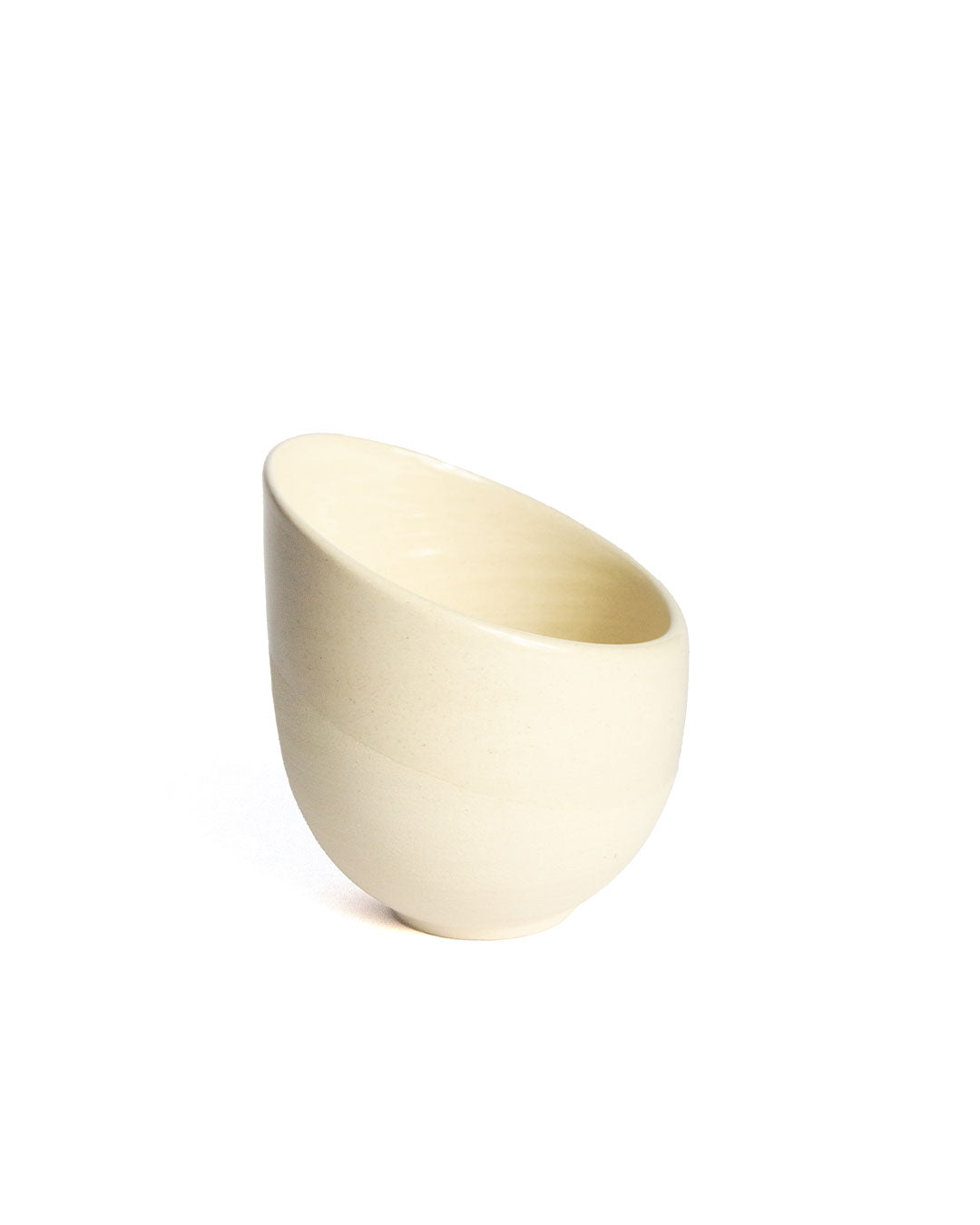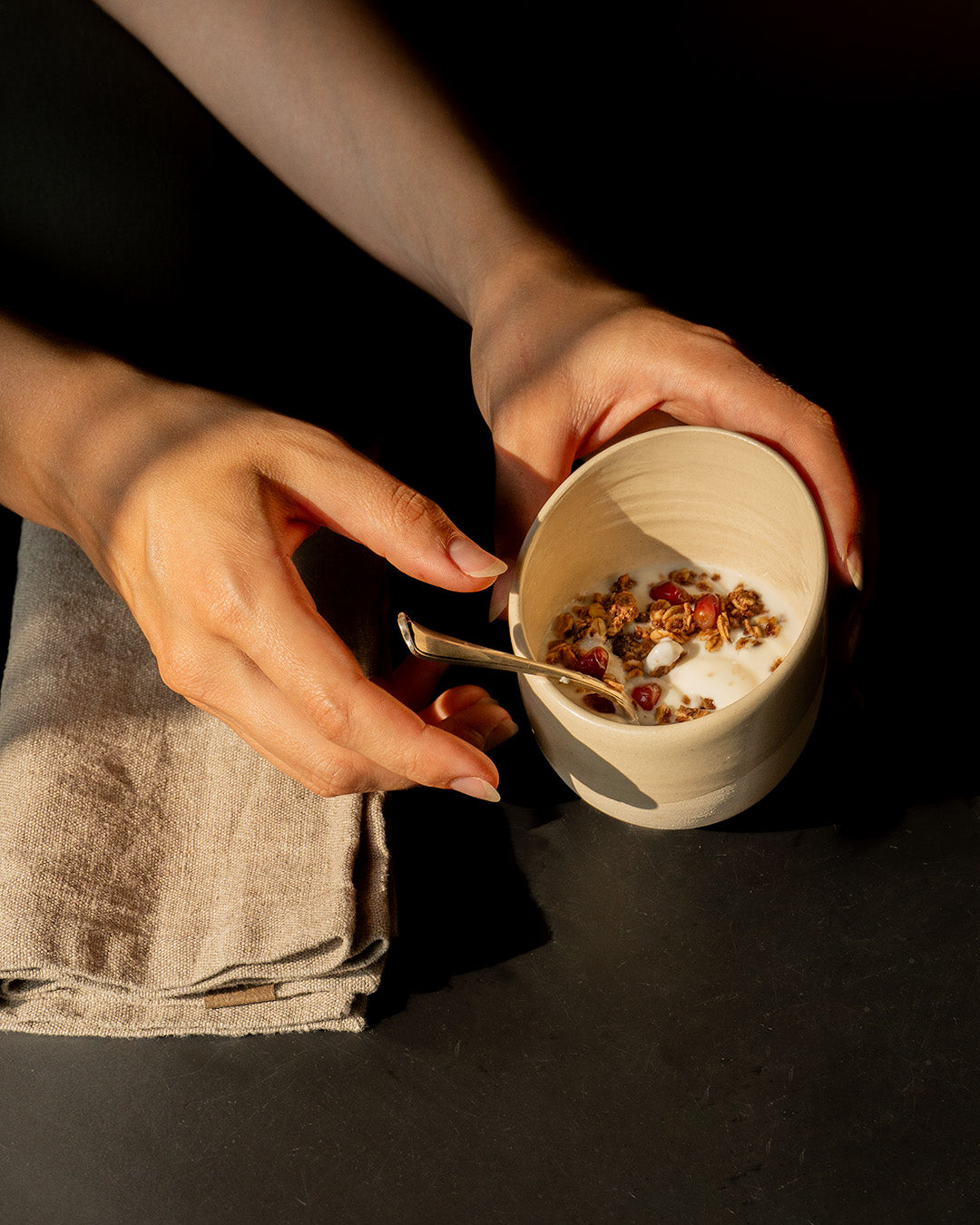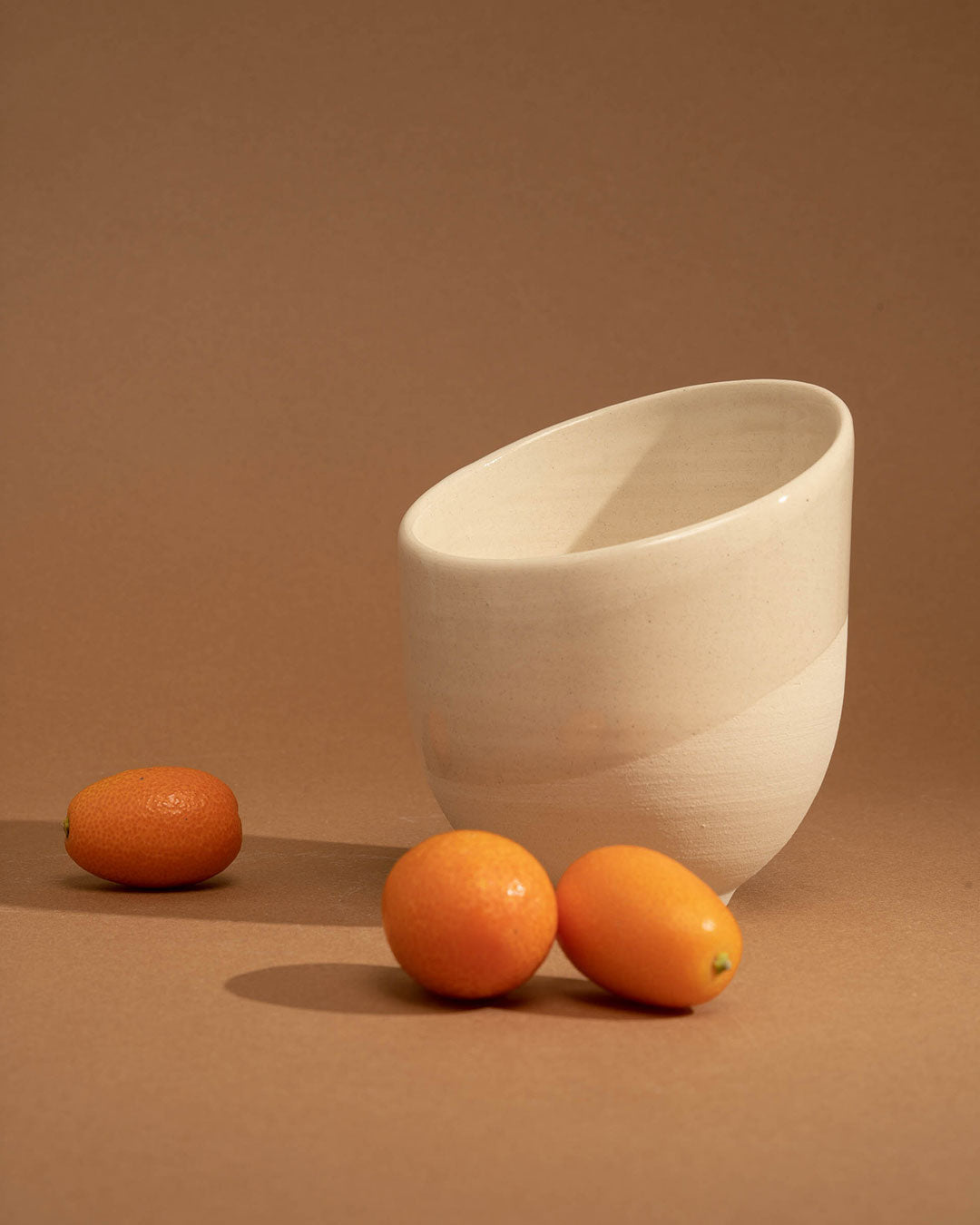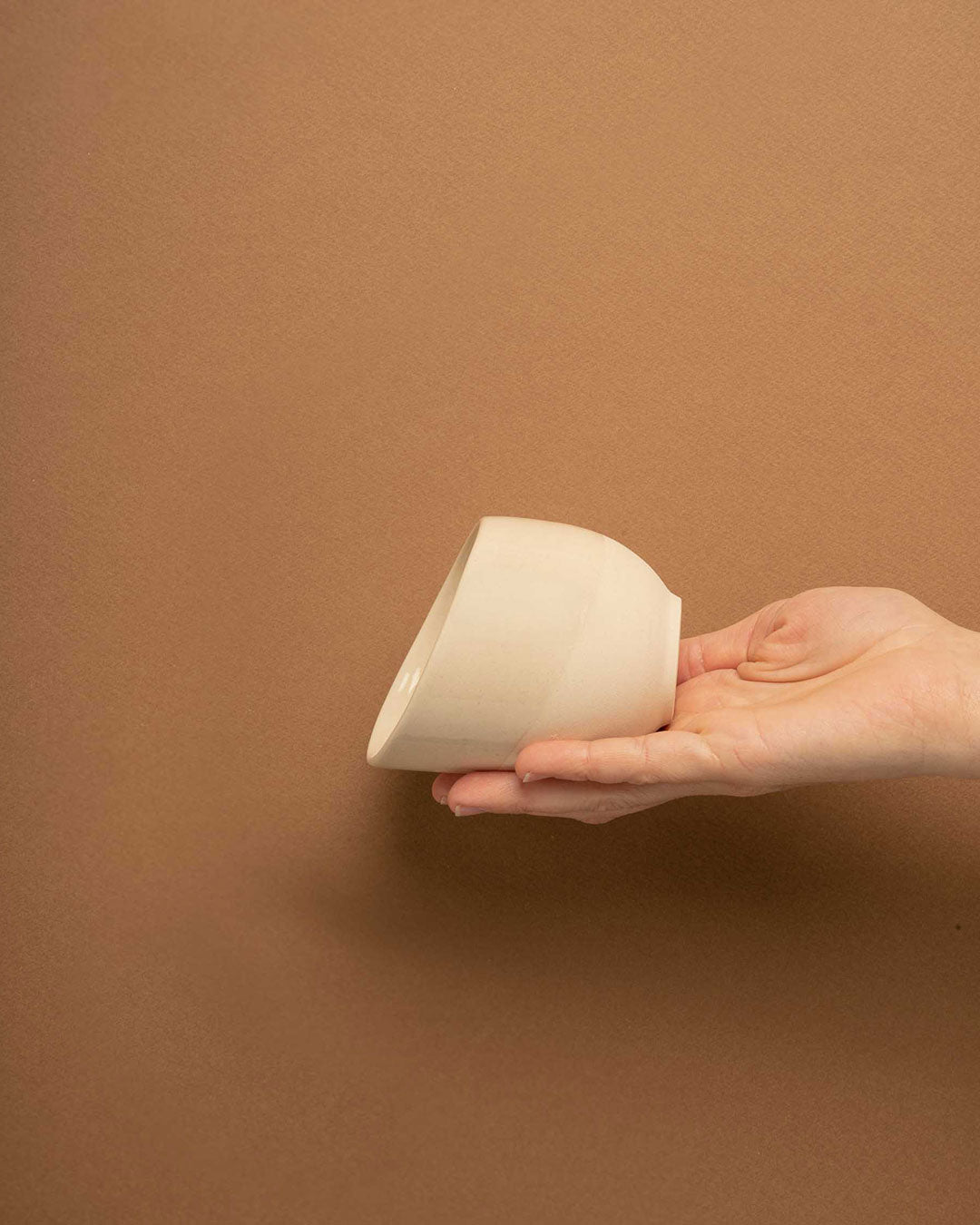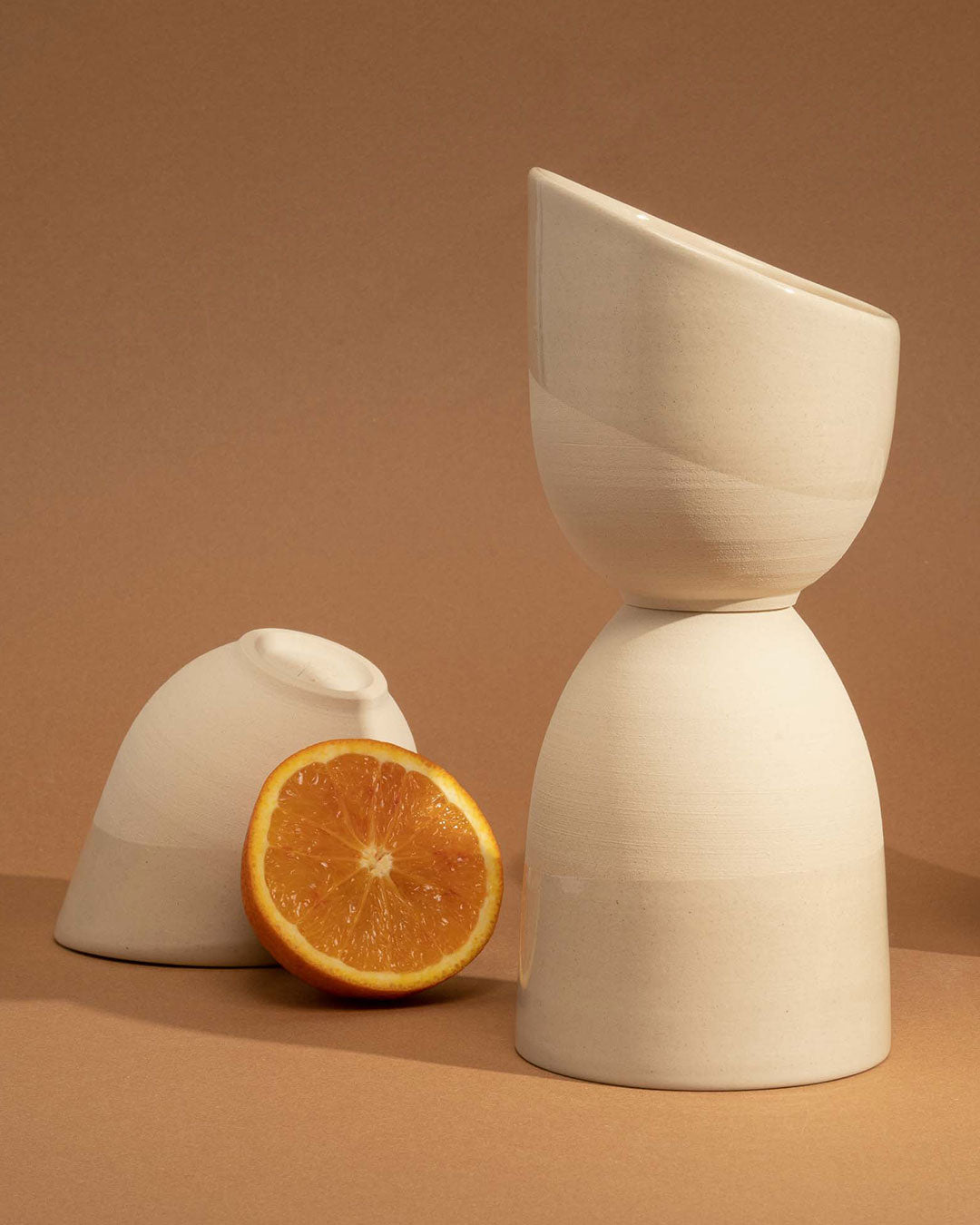 Beveled white stoneware cup
Please note: To boost the odds of your goodies arriving by December 25th, we recommend placing orders for in-stock items before December 12th.
Act fast – limited stock available!
Products are shipped between 4 working days (when in stock) and 4 weeks (if made to order).
The unique shape of the beveled cup is designed to curl up in the palm of your hands. Clasp the cup with your hands to enjoy the warmth of a hot drink… or just add a spoon to savour a fruit salad, a granola or an ice cream. Add a touch of beauty to your daily life with this radically contemporary ceramic - the Creamy Clay Collection is made of white sandstone from Spain, partially layered with a transparent, shiny glaze to create a raw and beautiful contrast of textures. All the dinnerware is handmade with passion by ceramist and food-lover Madeleine Martin in Paris. It is microwave and dishwasher safe.
Crafted in France
Materials: White stoneware / transparent glaze
Technique: The cup is entirely made by hand: first wheel-thrown than trimmed and glazed. It is also twice fired: first at 950° and then 1250°!
Measurements:
Diameter Ø 8 cm
height 9 cm
Weight 250 g
Care & Manteinance:
The cup is microwave and dishwasher safe.
Shipping is FREE IN EUROPE over € 180.
Shipping cost below € 180 varies according to continent, in accordance with the following flat shipping rates:
Belgium, Germany, France, Italy, Portugal and Spain: € 11,99
Rest of Europe: € 15,99
UK & Switzerland: € 19,99 
USA: € 29,99
As a matter of fact, we do want to encourage you to shop local and support artisans from your own Country.
For the rest of the world, unfortunately we do not provide flat shipping rates. However, if you are really in love with TA-DAAN products get in touch with us and we will get back to you as soon as possible. ❤️
Sustainability guarantees