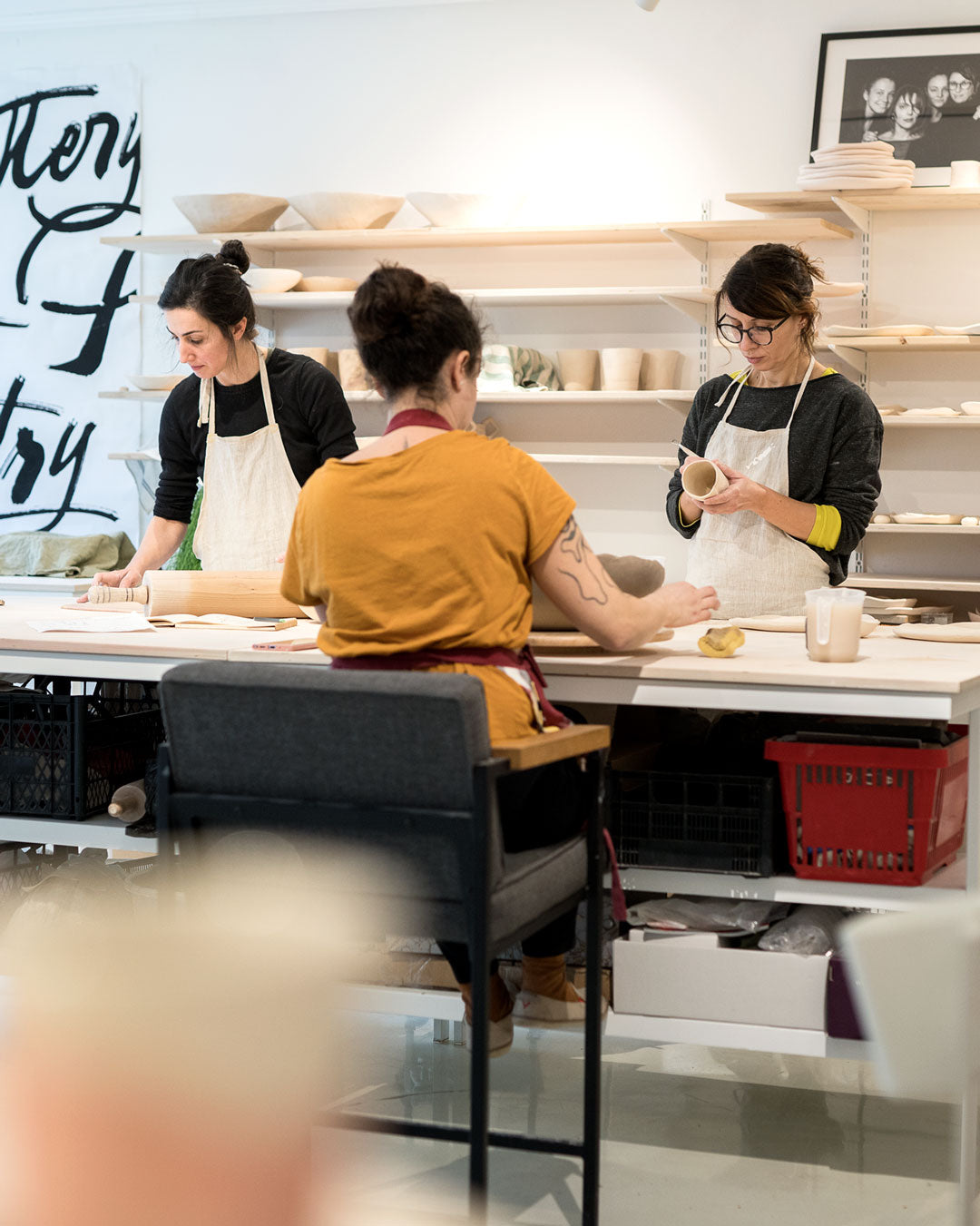 MARIA BALEVA & ZORNITSA GENOVA
Pottery & Poetry
Sofia, Bulgaria
"Every dish you serve can taste better, as the process of eating starts with observation".
Pottery & Poetry comes from the head and the hands of an architect (Mimi) and the soul of a lawyer (Zory). Two friends who spontaneously embarked on a hobby turned experiment, turned art project, turned business journey.

Before dedicating full-time to ceramics, Mimi was architect Maria Baleva – founder and partner in a well recognized studio famous for its interior and product designs – FUNKT.
As much as she loved creating beautiful, yet functional spaces and objects, Maria was tempted by pottery as an endless process of improvisation. It became her way to escape boredom and complacency, and satisfy her innate need to work with her hands.

Less than a couple of years into her experiments with clay, here she is – an owner of a growing business with its own gallery, artisan workshop and a small team of like-minded ceramic lovers.

The secret? Motivation, nourished by everyday joy and fulfillment, plus all the support from friends, fans and those first few clients who said "Love this shop. Will come back for more!"
more about Pottery & Poetry
Value in the details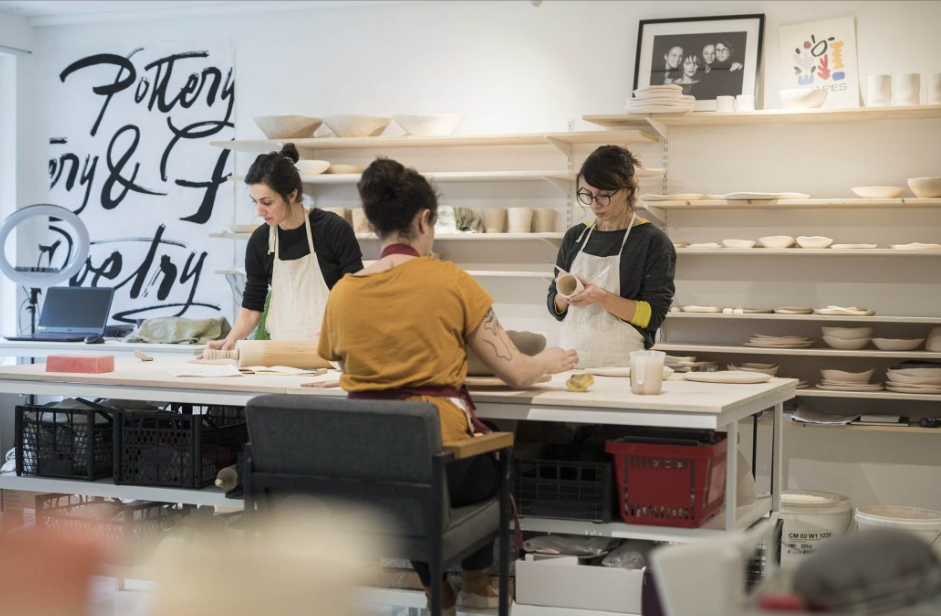 Utility Without Leaving Behind Aesthetics
They believe that they can create items for everyday use that can be considered real art pieces.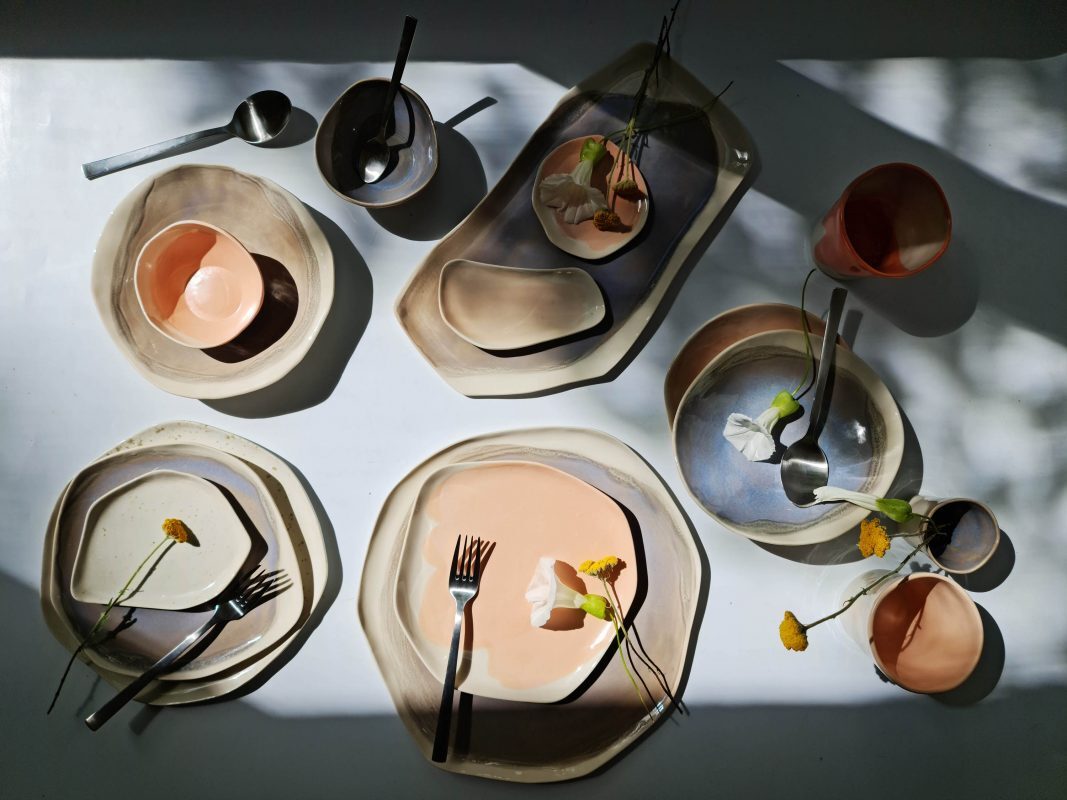 Solid & Safe Pieces
They use white porcelain and food safe glazes. They burn the ceramics at 1200 degrees Celsius. At this temperature the clay body becomes durable enough for everyday use.
Methodically Produced
Every Pottery & Poetry item travels multiple times through a set of hands before a block of clay is transformed into a piece of art. We hand-build, dry and retouch each product carefully before it's bisque fired in the kiln. From there, we sand it to smooth the surface, hand-glaze and fire once again.
The collection comes in 6 bold and contemporary colors: blue, cadmium yellow, sage, ultramarine, red, pale pink
Yes! All pieces and glazes are non-toxic and safe to heat up. When washing however, we recommend hand-washing to preserve colors for longer but dishwashing is totally okay.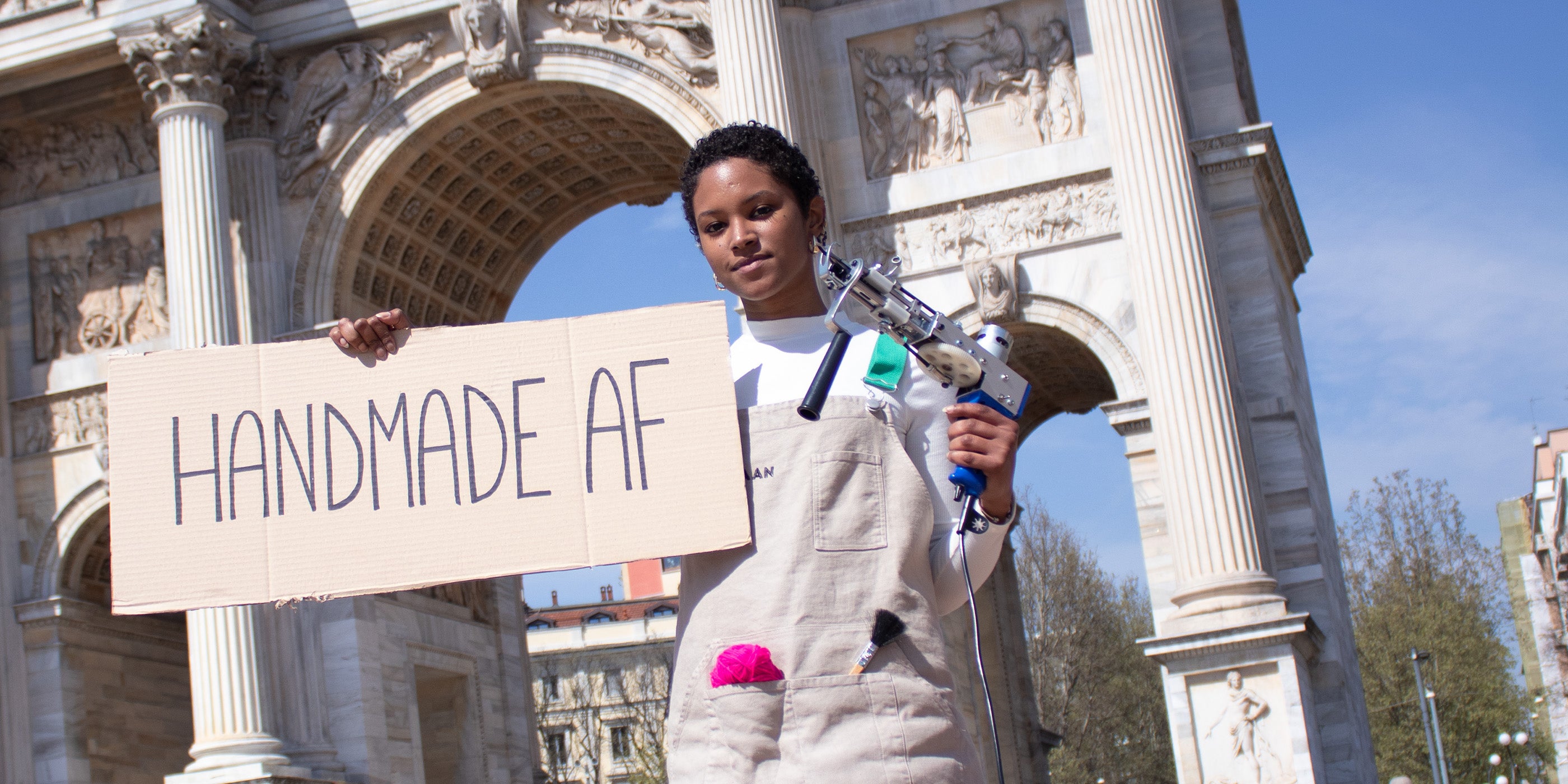 MORE THAN JUST PRODUCTS
An ever growing community
Artisans, designers and creative minds are the protagonists! Do you want to join this amazing community? Reach out to us!