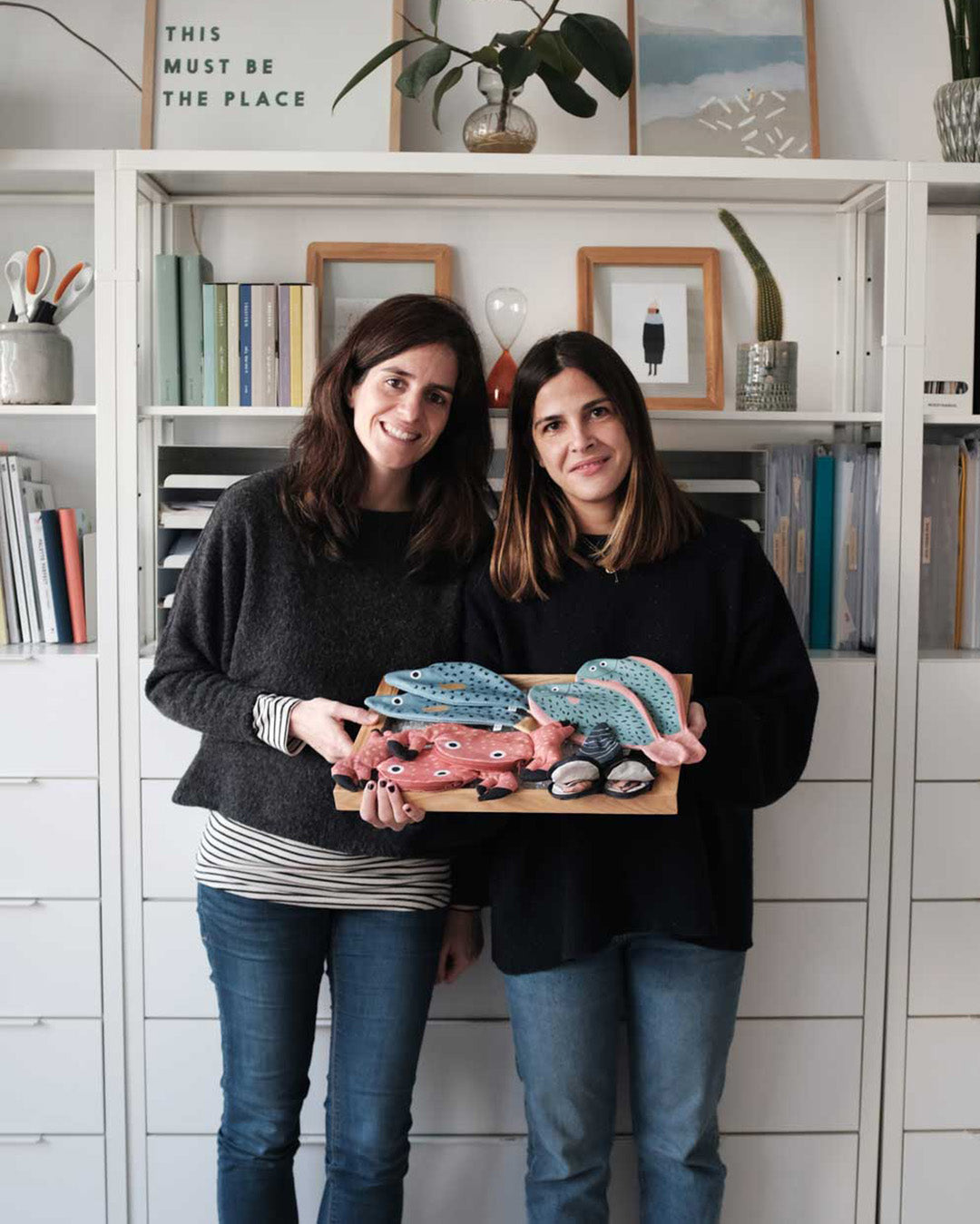 JULIA & LORENA
Don Fisher
Barcelona, Spain
"We enjoyed beautiful things so we started thinking about the word 'beautiful' in Spanish, which is 'bonito'. This is also the name of a fish so… why not making 'bonitos' as fish-shaped cases?"
Don Fisher loves sailing the seven seas in search of nice things. He spends his time fishing all the Bonitos he can. These Bonitos are hand made with the highest quality materials and are fresh and ready to use. Also, theirs inside is fleshy and full of fishbones, completely irresistible.
Each Bonito is different but all of them have the same purpose: keeping your most valuable treasures inside them. They can be used as purses, pencil-cases, key-holders and even pouches.
more about Don Fisher
Value in the details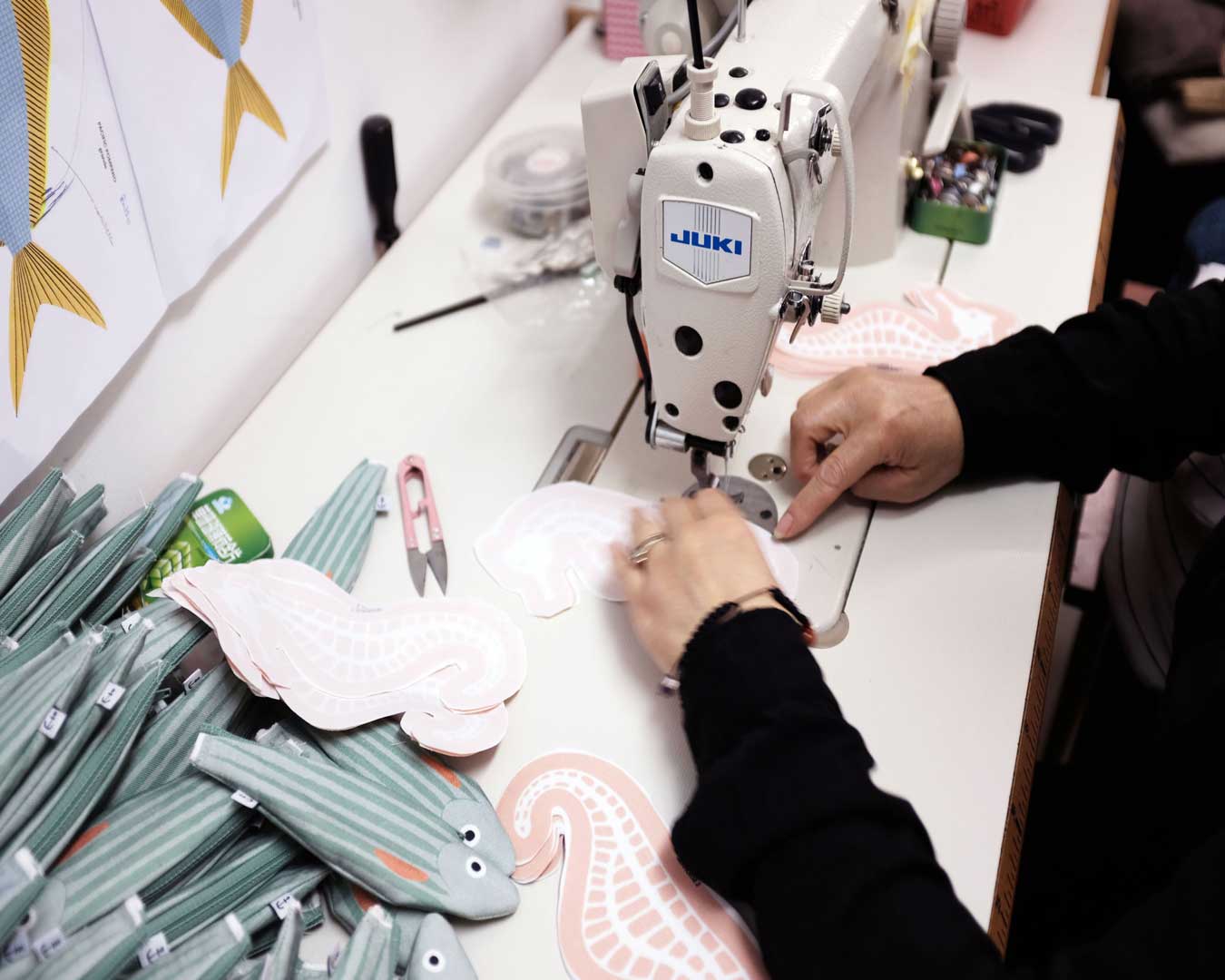 Carefully handmade
Each Bonito is made one by one with our hands, from design to the last stitch, which makes each fish a unique piece.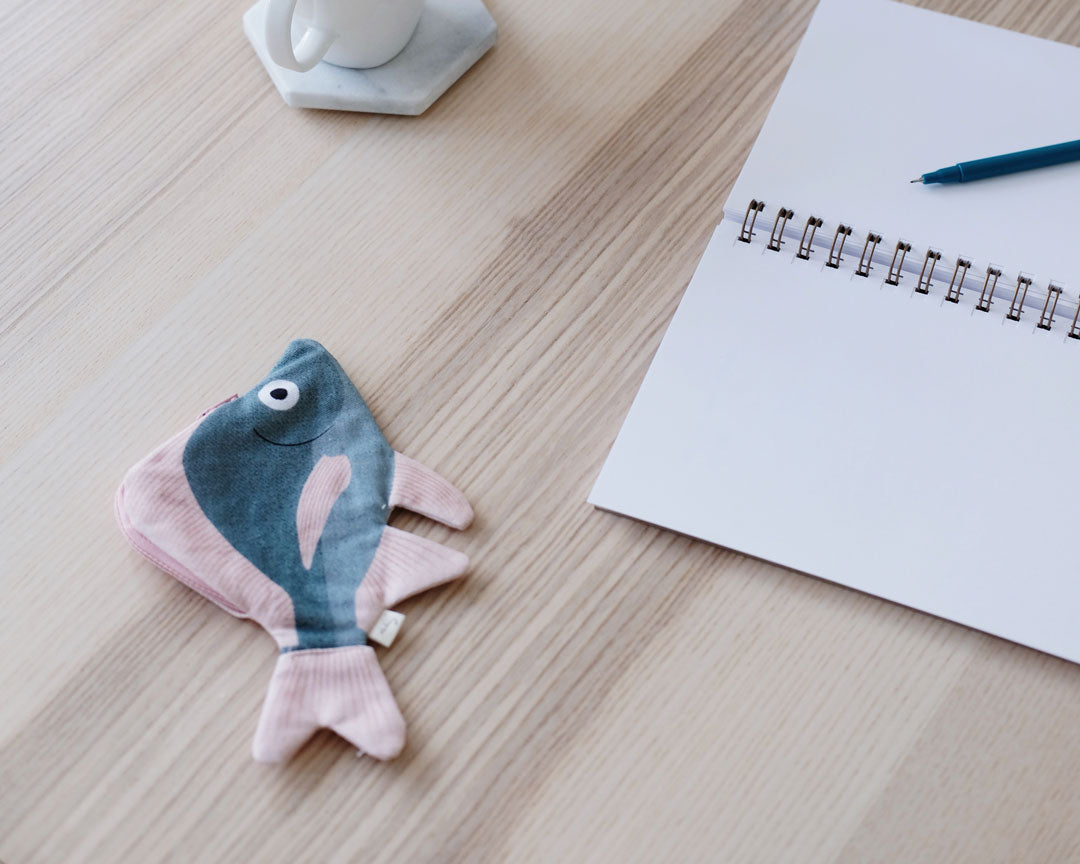 Distinctive design
Each illustration has been conceived and designed exclusively for each item, giving to each piece a distinctive personality. Don Fisher's captures are fresh, really fresh. All pieces have the same pinkish interior, full of fish-bones.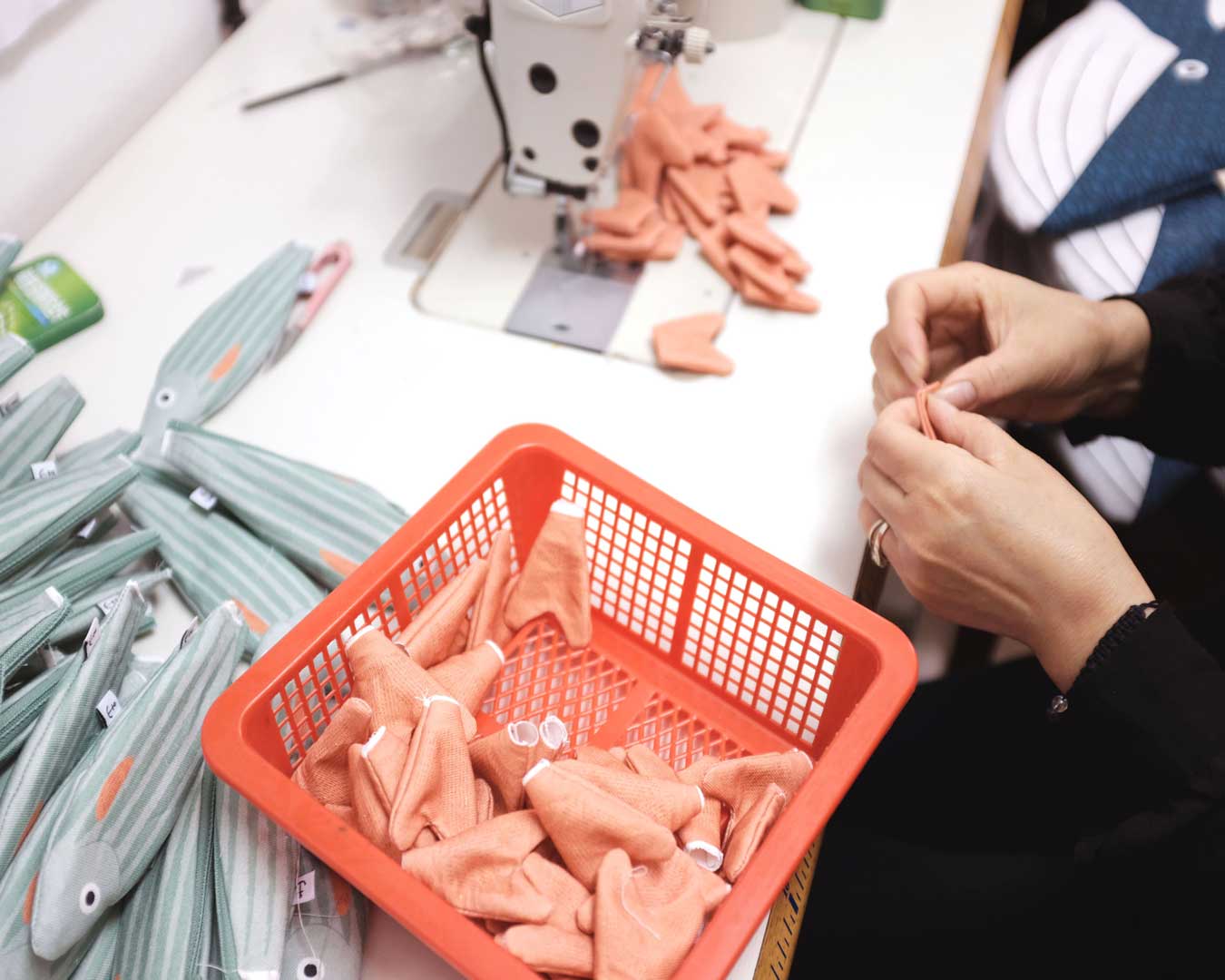 Always natural materials
Don Fisher uses natural materials in all their Bonitos.
The main material is 100% cotton and the handles are in leather.
Whatever you like! Many people uses the bonitos as pencil cases, as small purses to keep the most personal items in their bag, as keychain holders, as makeup bag.
Yes, each bonito is machine washable in warm water, but don't tumble dry!
We suggest to clean small stains with a damp cloth.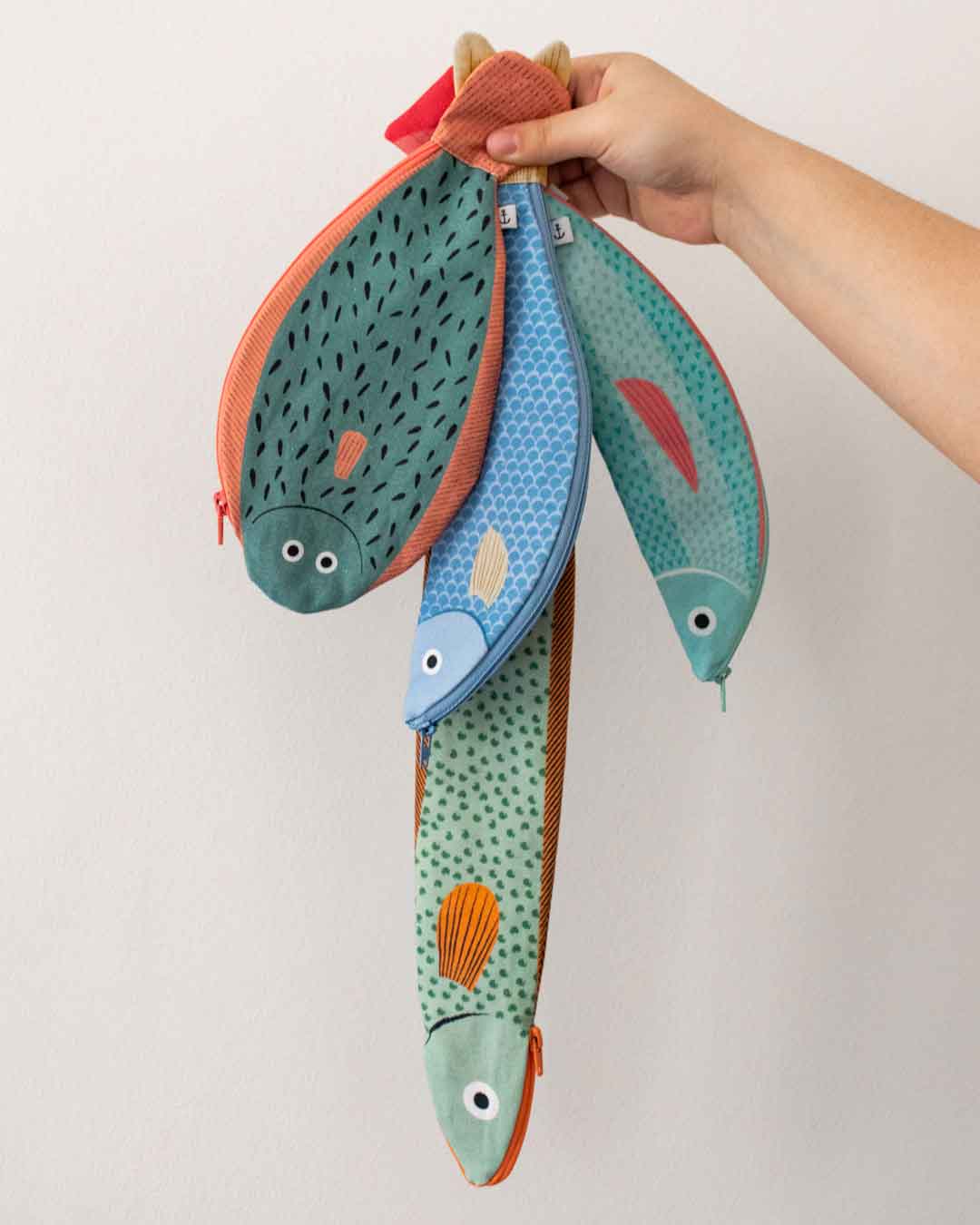 A chat with the founder of Don Fisher
Don Fisher loves sailing the seven seas in search of nice things. 🎣 If you are reading this, you probably love searching for nice things too! 🌊

Here you can find out more about Don Fisher and the cute Bonitos they produce.
We had a chat with Julia, the founder, and Lorena! Read up 💬👇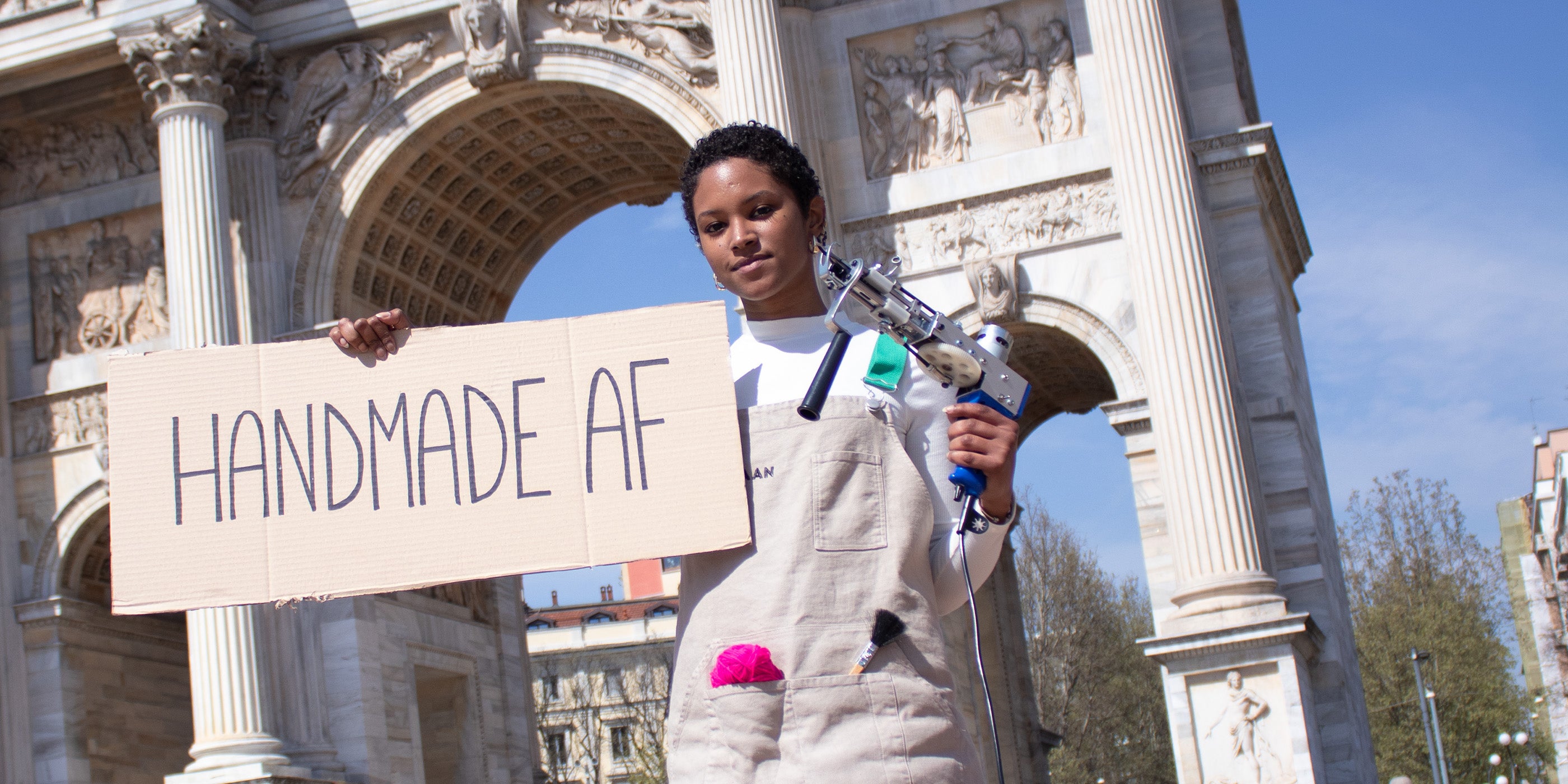 MORE THAN JUST PRODUCTS
An ever growing community
Artisans, designers and creative minds are the protagonists! Do you want to join this amazing community? Reach out to us!