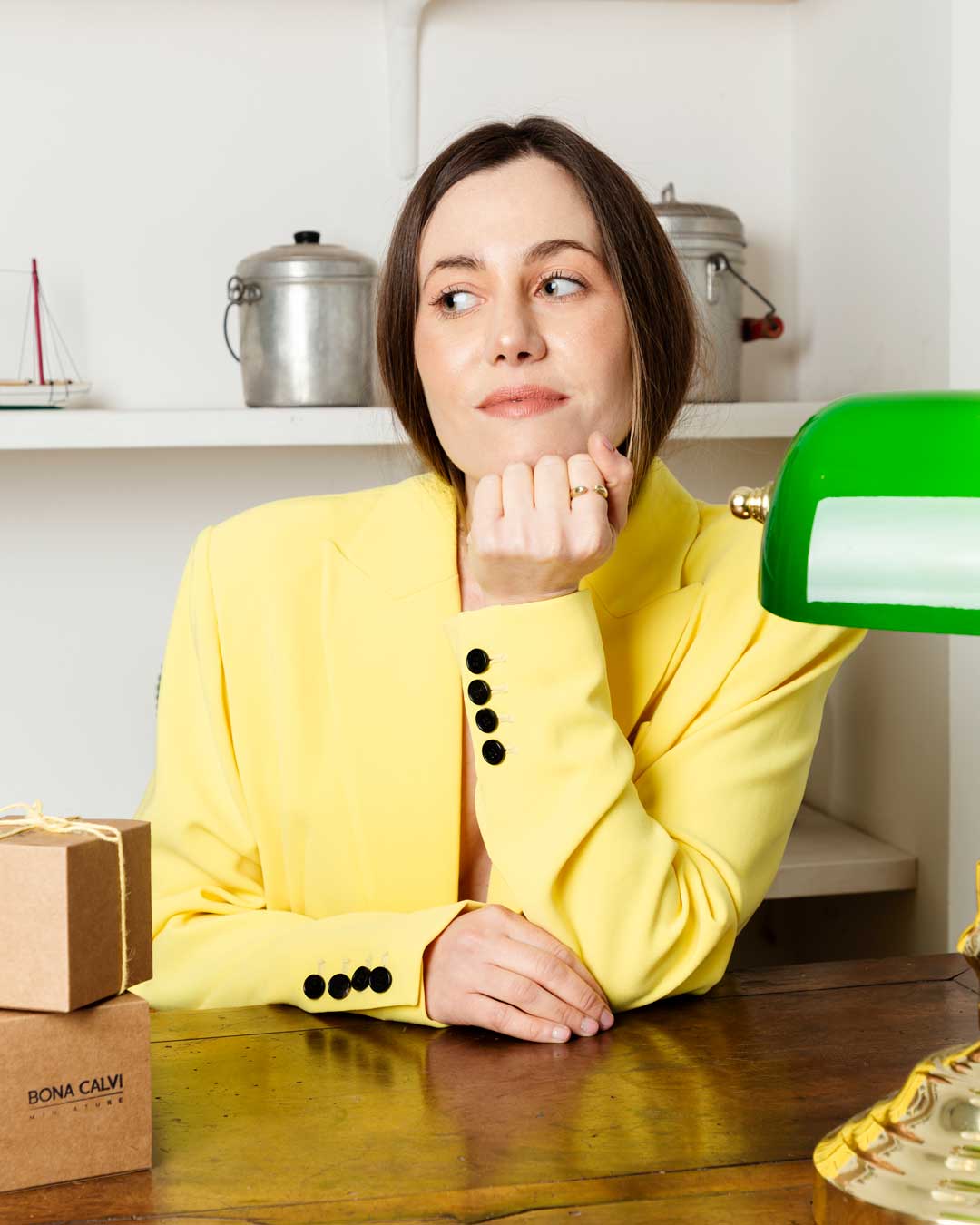 BONA CALVI
Bona Calvi Miniature
Milan, Italy
"I like to make pieces that entertain the viewer"
Bona was born in Milan, in 1989. After graduating from the Liceo Classico, her passion for drawing led her to enroll at the Brera Academy of Fine Arts.
Parallel to her academic studies, she had the opportunity to learn the first techniques of metal processing and conservation in the laboratory of Maestro Nello Paolucci.

In 2013 she attended the Ambrosian Goldsmith School in Milan. The techniques learned, including wax modeling, allowed her to begin creating micro-sculptures of all kinds.
more about Bona Calvi Miniature
Value in the details
The magic of lost wax technique
Bona models a special wax using tiny tools. This technique is very ancient and allows the creation of micro sculptural pieces.
The wax is "lost" because it goes melted in the process.
A precision work
Reproducing natural shapes (animals and plants especially) requires a steady hand and a lot of dedication.
In Bona's jewels the level of details is incredible.
Selected materials
Bona uses mainly yellow bronze, a metal alloy that has an excellent corrosion resistance. The effect is incredibly bright and shiny.
Yes, but avoid contact with salt water and water containing chlorine.
Bona Calvi Jewels are made in "brone" a special brass bronze alloy. Sometimes (and also depending on you ph) a green halo appears but is in no way harmful to the wearer. It can happen especially when the ring is new and can therefore have processing residues. We therefore advise you to clean and polish it now that is new and from time to time in the future.
Also we advice not wearing it when washing your hands. You can clean it with a jewelry cleaning solution. These precautions should be sufficient to avoid the green halo in most cases, but another tip to avoid the problem for good is to apply in the internal part of the ring a thin layer of clear nail polish.
No! All jewels by Bona Calvi are nickel free.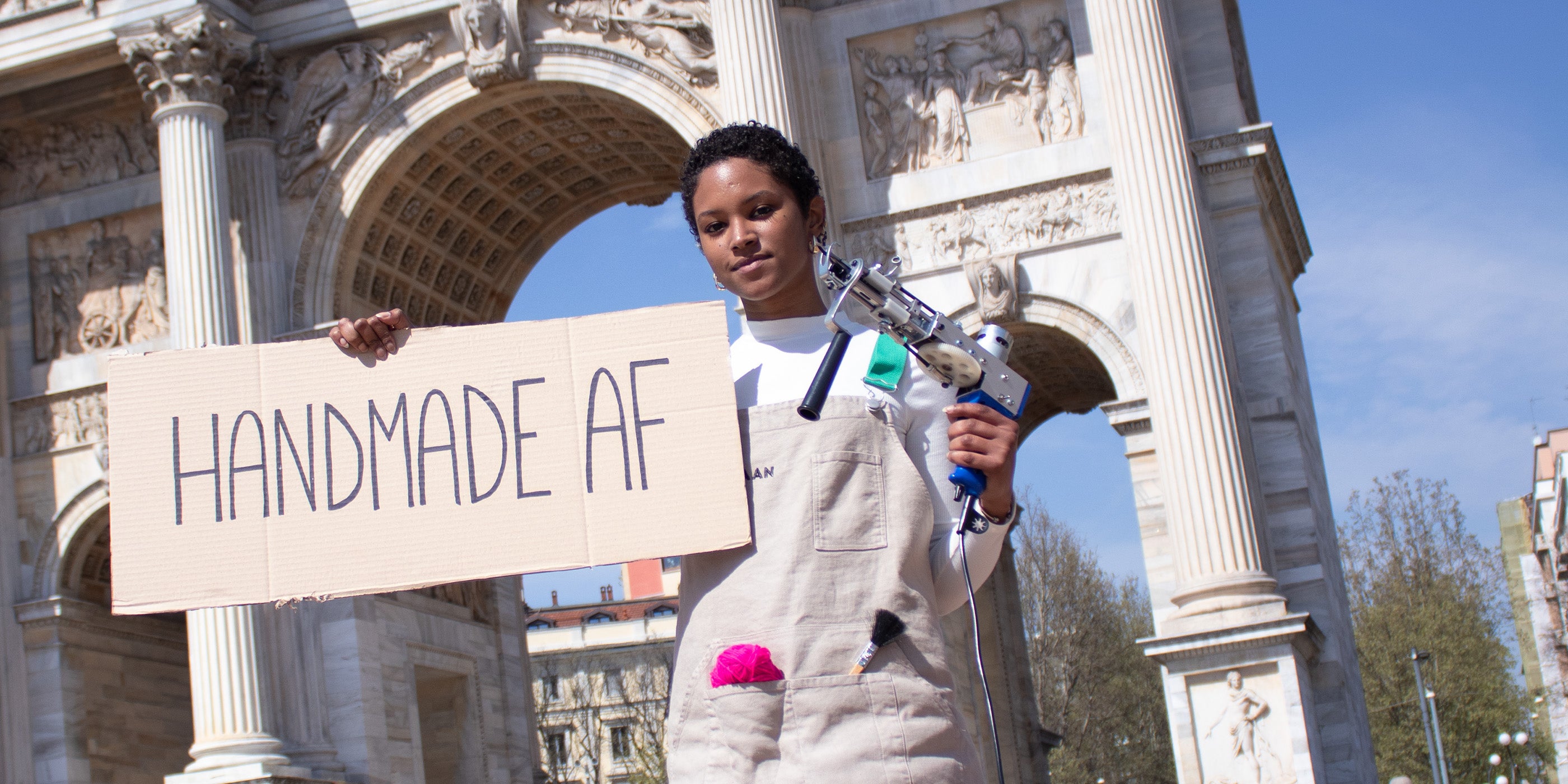 MORE THAN JUST PRODUCTS
An ever growing community
Artisans, designers and creative minds are the protagonists! Do you want to join this amazing community? Reach out to us!