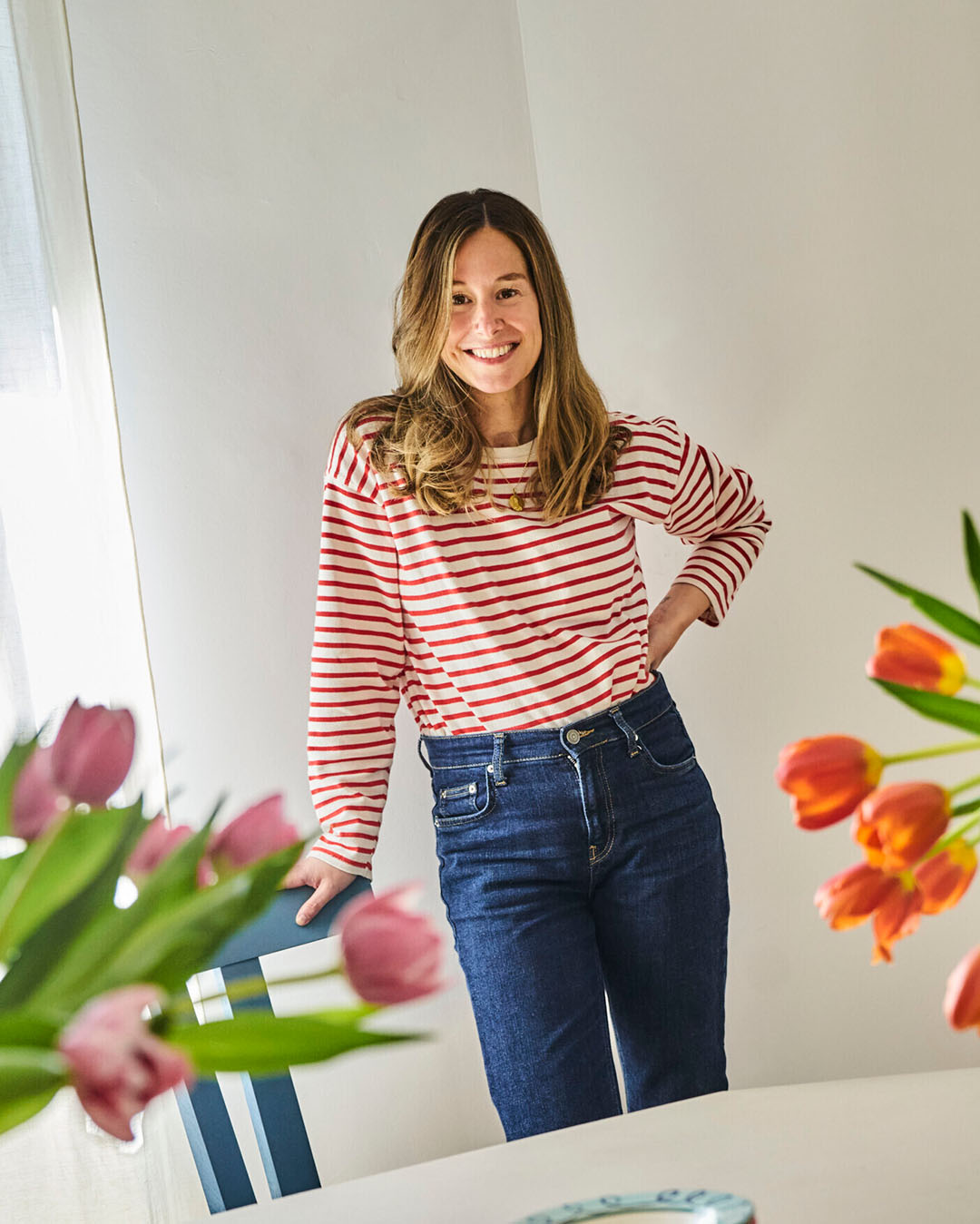 ELENA FERRER
ACTOS
Barcelona, SPAIN
"The home is the scene of life."
Many years ago, Elena's project was nothing but a vague, rudderless idea. She had always wanted to create something, but first, she had to get an education and work experience. Elena studied in London and Milan and worked for different fashion firms in both cities and in Spain.
After several years, having settled in her hometown of Barcelona, she lost three of the most important people in her life in quick succession, and those losses made her realize that it was finally time to do what she had always dreamt of doing: create her personal and professional life project.
Those three people, her father, her grandmother María Luz, and her grandmother Núria, are still giving her strength and support wherever they are, accompanying her on this wonderful journey. They are her true inspiration, in every sense of the word. This project is by and for them. Without them, ACTOS wouldn't exist.
Elena expresses her gratitude to all of you who are following her on this adventure.
more about ACTOS
Value in the details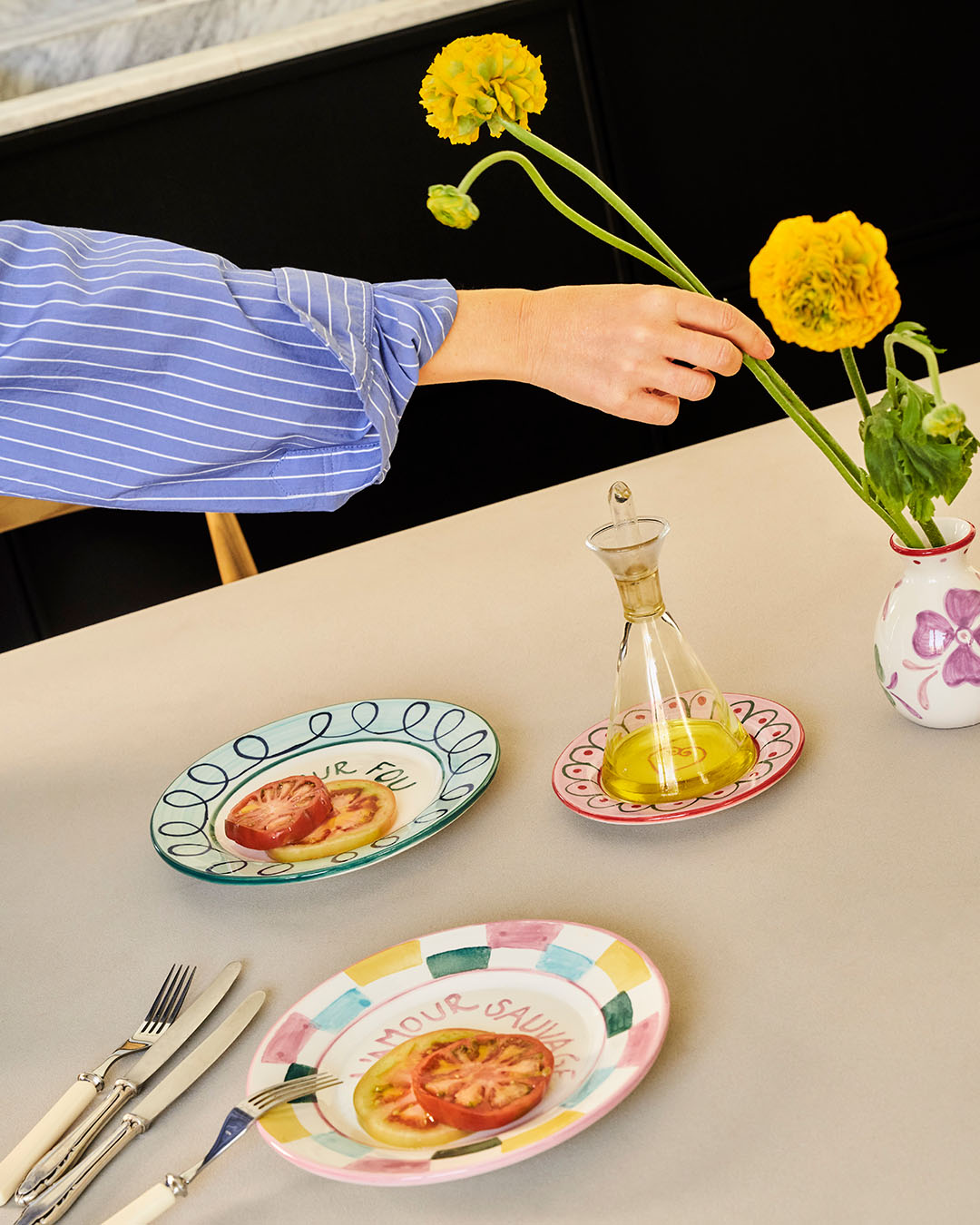 Crafting Excellence: The Artisanal Journey of ACTOS Ceramic Creations
On the one hand, ACTOS embarks on a creative journey that begins with an original idea. They translate ideas into sketches, these into pieces, selecting materials, skillfully combining techniques, colors, and textures, and painstakingly refine every last detail until they achieve the final masterpiece.

On the other hand, ACTOS ceramic creations emerge from a labor-intensive and intricate artisanal process executed by skilled craftsmen. Starting with the extraction of clay from the earth and culminating in the final product after a second kiln firing, every step is carried out by hand. The artisans' hands expertly mold the clay into desired forms, and each piece is adorned and hand-painted individually, resulting in a matchless product of unparalleled quality.

Collaborating with artisan families who have passed down their techniques and craftsmanship through generations, they transform clay into works of art with their own hands. This dedication and heritage make each of their pieces exceptionally special and authentically unique.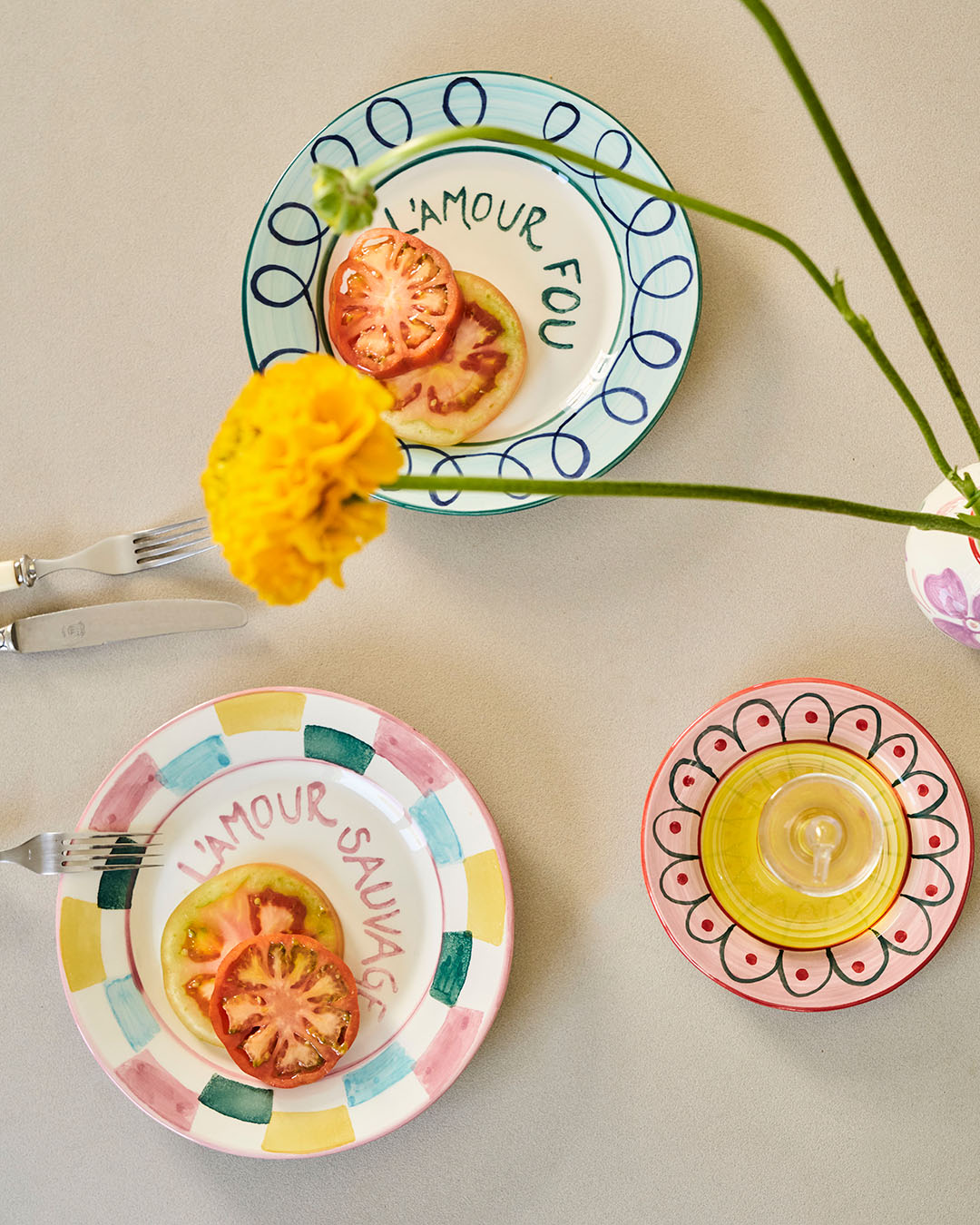 Materials and Techniques Behind ACTOS Creations
White clay: This is the primary material used to create the ceramic pieces.

Lead-free glazes: Lead-free glazes are used for coating and decorating the ceramics. These glazes are safer for both the artists and consumers.

Natural pigments: Natural pigments are used for coloring and adding decorative elements to the ceramics. They are typically derived from minerals, plants, or other natural sources.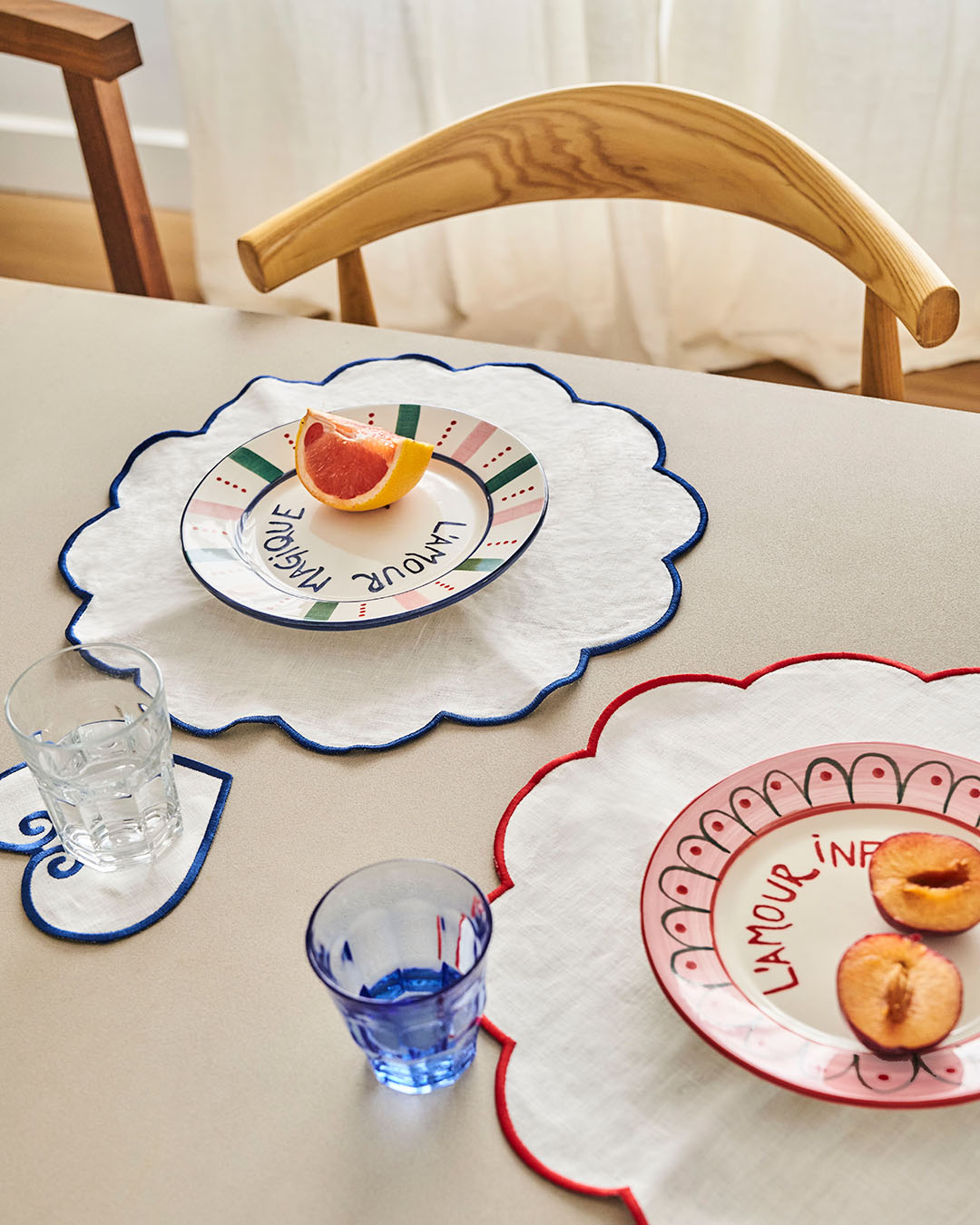 Where Home Becomes Theater, Tradition Meets Avant-Garde, and Life's Essentials Shine
The name ACTOS means ACTS in spanish and for this reason for Elena, 'The home is the scene of life'. This domestic space is where our private and social lives unfold, where we feel free and comfortable. Our homes represent and define us. ACTOS views every home as a theatre, a stage where thrilling stories are enacted: Elena's father and grandmothers are the directors, instructors and sources of inspiration, and we are the actors who bring this unique play to life.

ACTOS represents the perfect balance of classical and contemporary, a fifty-fifty blend of tradition and avant-garde. It embodies the certainty that, in a house where timeless craftsmanship, art, and design are valued, every nook and cranny contains infinite sensations.

Each piece is created out of a deep passion for doing things well, with meticulous attention to detail and a commitment to quality. ACTOS always prioritize what they believe to be the truly essential aspects of life: being, living, loving, giving, and creating.
Certainly, we can bring your envisioned design to life. Please note that our handmade production process requires a minimum of 30 days for delivery, as each piece is meticulously crafted and hand painted, one by one. In case of special request do reach out to TA-DAAN in chat or via e-mail and we'll let you know if we can meet your needs.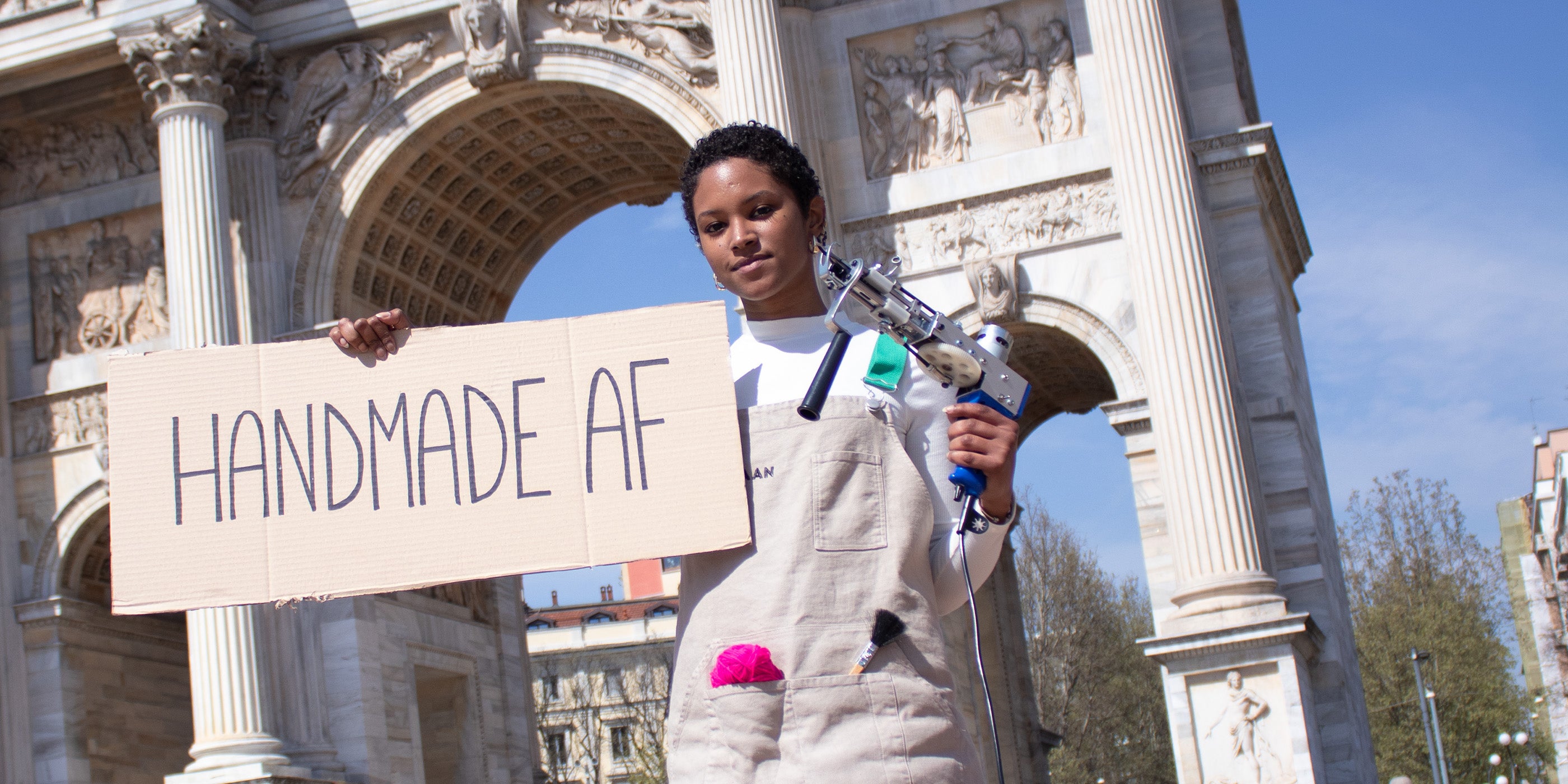 MORE THAN JUST PRODUCTS
An ever growing community
Artisans, designers and creative minds are the protagonists! Do you want to join this amazing community? Reach out to us!