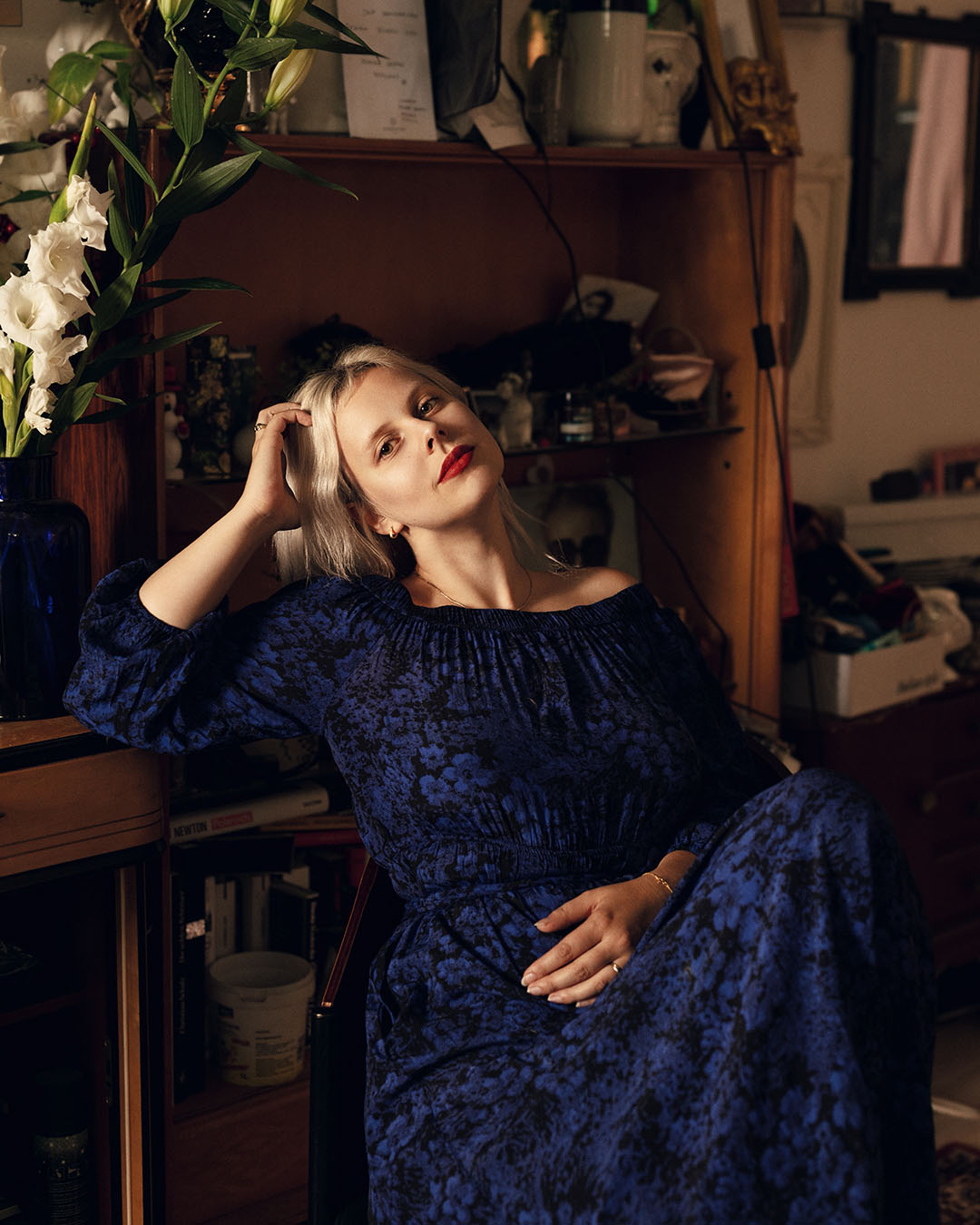 KAMILA MAJCHER
Very Ugly Plates
Berlin, GERMANY
"Eat well. Be ugly. Very Ugly Plates."
Kamila Majcher, a native of Kraków, Poland, embarked on a creative journey that led her from a childhood immersed in art to a flourishing career as the founder of Very Ugly Plates.

Kamila's parents initially steered her towards the world of art. However, as a young adult, she chose to distance herself from this path. It wasn't until 2018, following a painful breakup, that Kamila's dormant creativity erupted, giving birth to the unique venture that is Very Ugly Plates.


A pivotal moment in Kamila's career occurred when she stumbled upon her first plate at a charity auction adorned with adorable baby seals. Inspired to inject humor into this unsuspecting canvas, she envisioned inscribing something cheeky. This spontaneous decision marked the inception of her project, and in a short span, Kamila garnered a significant following on social media. Her creations soon found a place in people's homes, bringing laughter and joy.

Kamila draws inspiration from the stories concealed within the images on the plates. Her passion lies in uncovering and narrating the tales behind these visuals, seamlessly blending old-school craftsmanship with a modern twist. The core values that define Very Ugly Plates are rooted in humor, storytelling, and the fusion of traditional craftsmanship with contemporary aesthetics. Kamila's brand not only adds a touch of wit to everyday objects but also fosters a connection between the past and the present, creating a unique and memorable experience for her audience.
more about Very Ugly Plates
Value in the details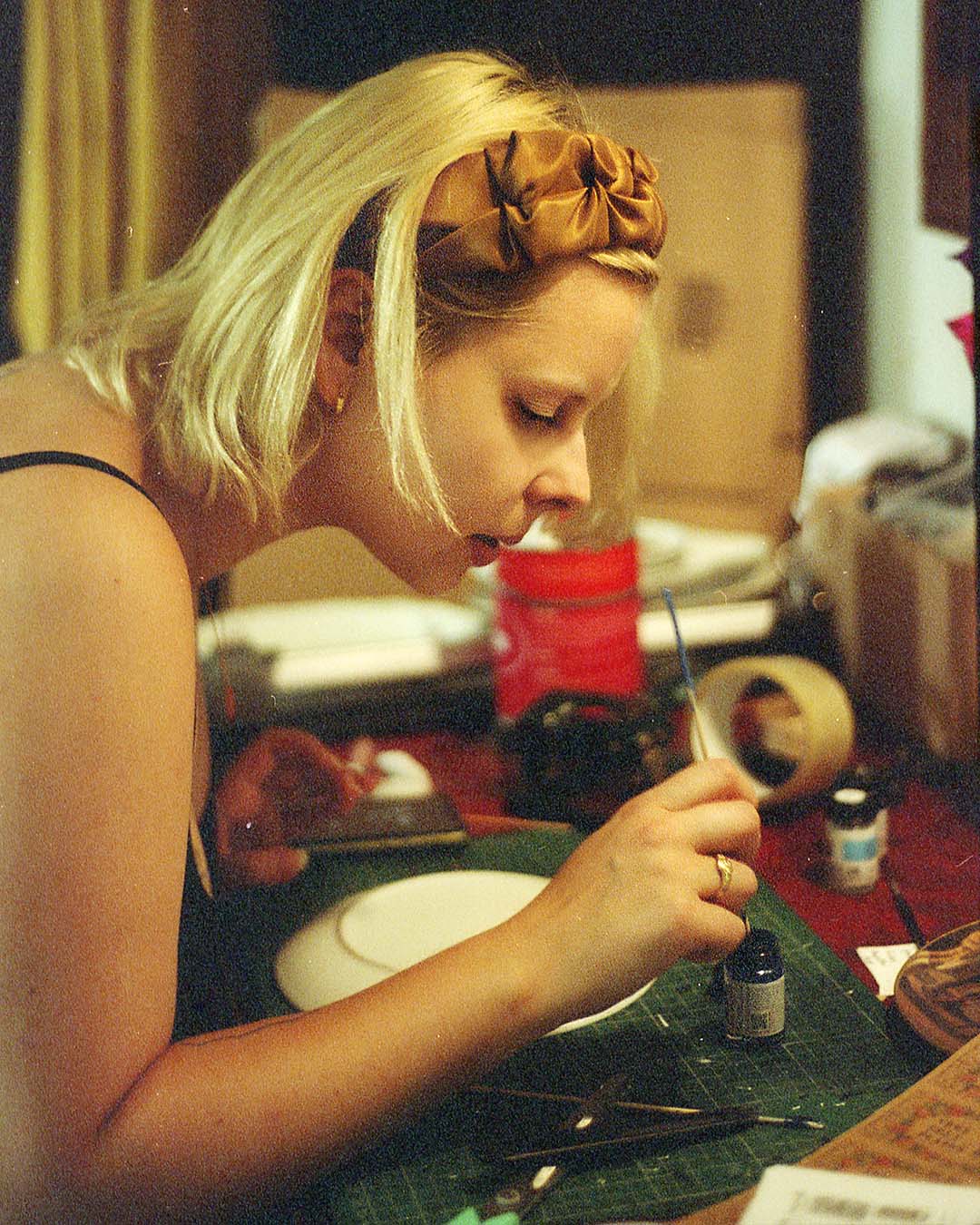 Crafting Distinctive Humor: The Meticulous Process Behind Very Ugly Plates
Kamila Majcher employs a meticulous and thoughtful process to create the distinctive products that define Very Ugly Plates.
The foremost challenge in Kamila's creative process is sourcing the perfect image and crafting a narrative to accompany it.
Kamila begins by conceiving a perfectly humorous design that embodies the essence of Very Ugly Plates.
To maintain consistency, Kamila transfers the chosen design onto new porcelain plates sourced from a Polish manufacturer. She prints the design on transfer foil, facilitating its migration onto the plate.
The design is delicately transferred to the plate using a water transfer technique.
The plates undergo a ten-hour firing process in a 900°C oven, ensuring the ceramic print's durability. This crucial step makes the product dishwasher and microwave safe.
The uniqueness of Very Ugly Plates lies in the seamless blend of old-school craftsmanship with a sarcastic sense of humor. Kamila's ability to infuse traditional porcelain plates with contemporary wit sets her creations apart, offering a distinctive and amusing addition to everyday tableware.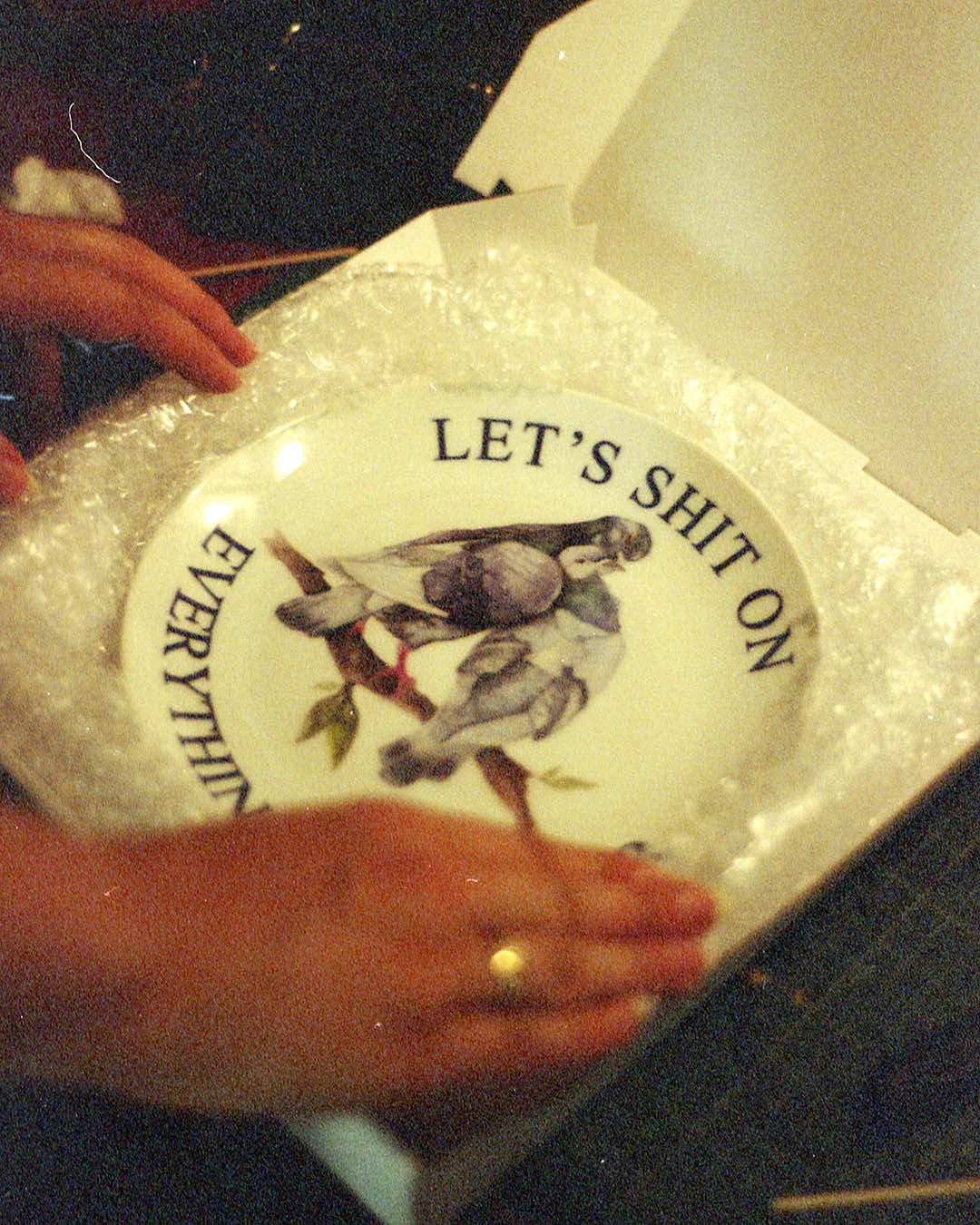 Kamila Majcher's Meticulous Selection of Porcelain for Very Ugly Plates
Kamila Majcher carefully selects materials that form the foundation of Very Ugly Plates, with a keen eye for quality and consistency.
Kamila relies on porcelain plates sourced from the esteemed Polish manufacturer, Lubiana. Her preference for these plates is rooted in their historical and aesthetic value. Being a porcelain collector herself, Kamila recognizes the significance of using high-quality materials in her craft.
Quality Assurance: The plates from Lubiana boast a level of craftsmanship that aligns with Kamila's standards. Their long-standing reputation for producing superior porcelain aligns with her commitment to delivering a high-quality end product .
Aesthetic Consistency: Opting for new plates ensures a uniform canvas for her designs. This consistency guarantees that every Very Ugly Plate maintains the same standard, allowing customers to create cohesive and visually appealing table settings.
In summary, Kamila's choice of porcelain plates from Lubiana reflects her commitment to quality and aesthetic consistency, providing customers with the perfect canvas for her unique and humorous designs.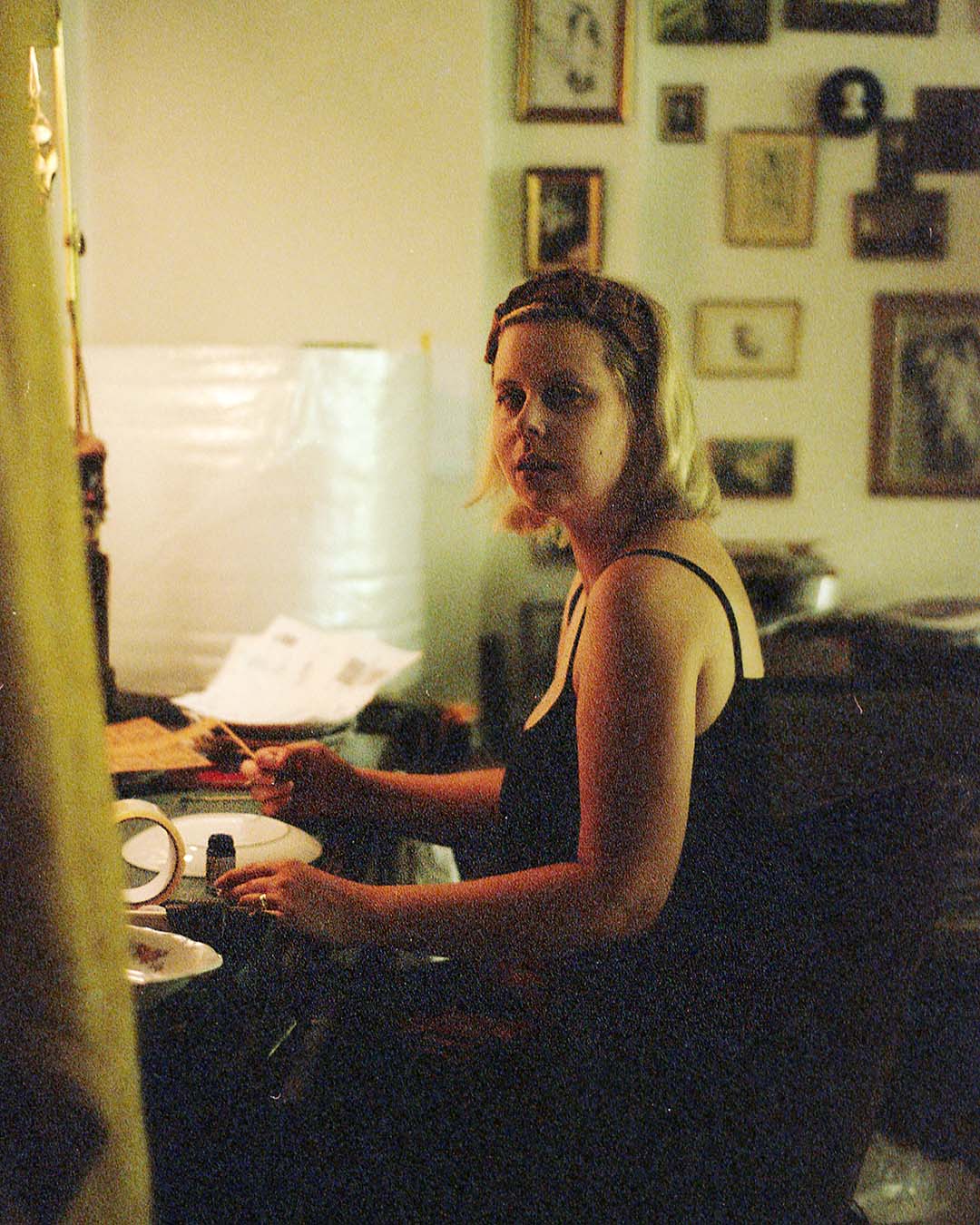 Laughing in Tradition: Kamila Majcher's Creative Fusion of Humor and Nostalgia
Kamila Majcher's creative philosophy is driven by a distinct concept, approach, and a deep well of inspiration.
Kamila's paramount concern lies in evoking laughter. The core of her creative endeavor is to infuse humor into everyday objects, particularly porcelain plates. She revels in the joy and amusement her creations bring to people's lives.
The overarching concept behind Very Ugly Plates is to revive the tradition of displaying plates on walls, a practice reminiscent of earlier generations. Kamila aspires to make young people appreciate and embrace this nostalgic decor trend, bridging the gap between modern humor and traditional aesthetics.
Kamila finds immense joy in the creative process, particularly in the exhilarating moment when she unveils a new design fresh from the oven. The culmination of her efforts, from conceptualization to the firing process, brings a tangible and rewarding excitement. This moment encapsulates the essence of her passion for blending humor with craftsmanship.
In essence, Kamila's approach is centered on eliciting laughter, reviving a decorative tradition, drawing inspiration from personal and observed narratives, and reveling in the thrilling culmination of each creative endeavor.

All plates comes with a removable hanger so you just need a nail in your wall.
Sure! Please do it everyday!

Nah, nobody has time for that! Use your dishwasher.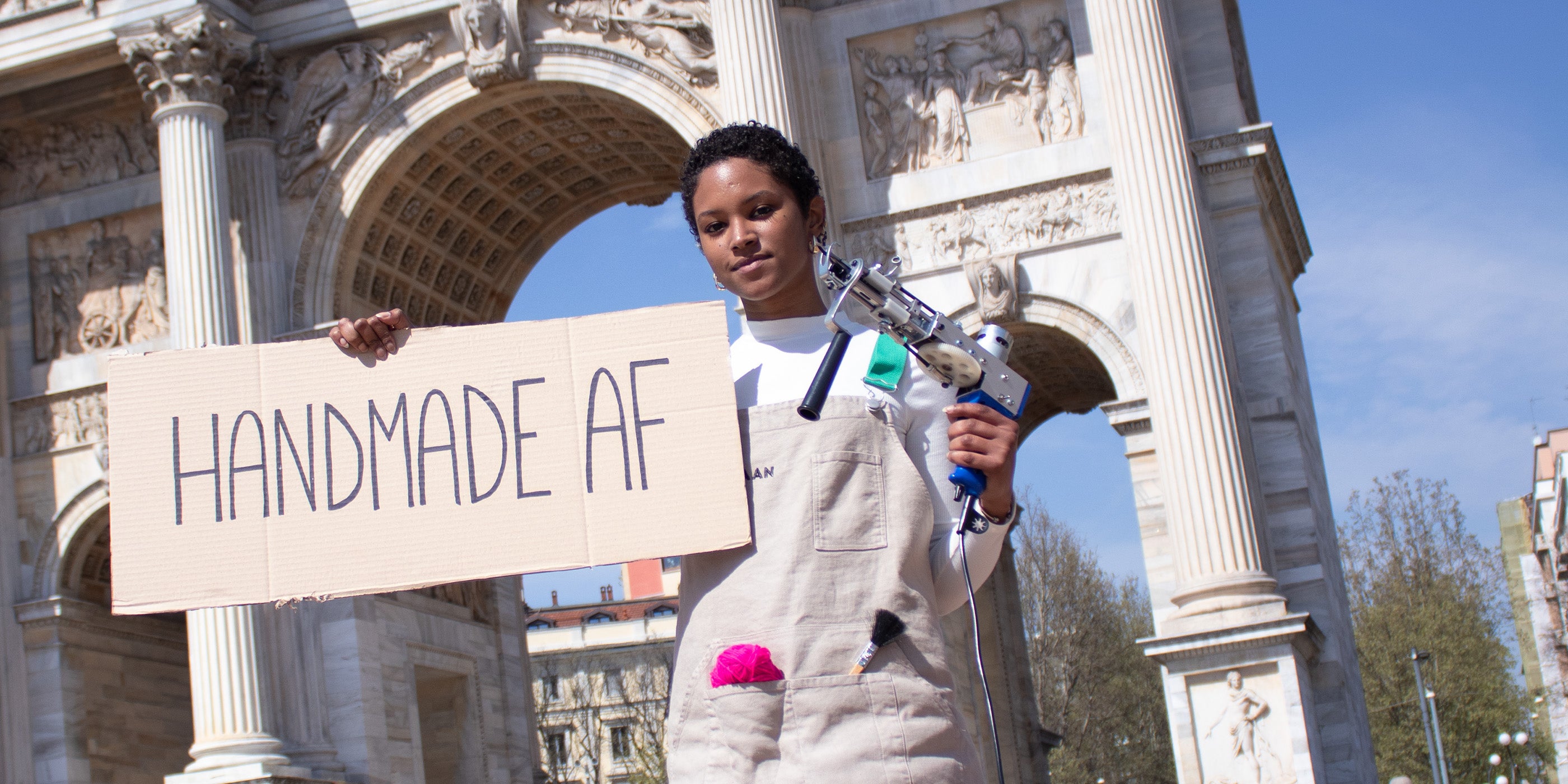 MORE THAN JUST PRODUCTS
An ever growing community
Artisans, designers and creative minds are the protagonists! Do you want to join this amazing community? Reach out to us!