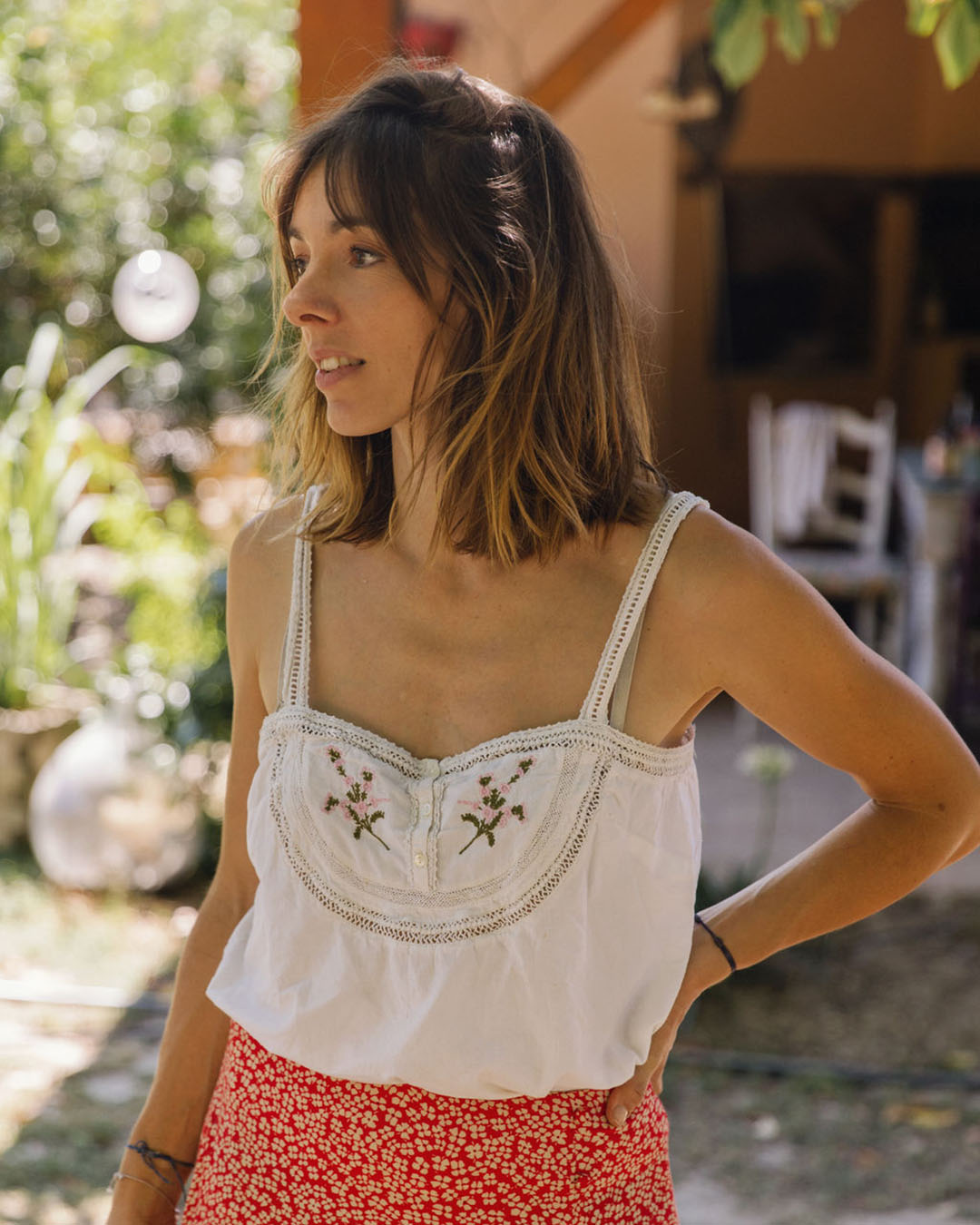 LAETITIA DEGASPERI
Vanillecocola
Mionnay, FRANCE
"Ceramic creations inspired by the simplicity and gentleness that surround me."
Her name is Laetitia, and she is a passionate ceramist. She is lucky enough to have her studio at home in the countryside.

Living in the countryside allows her to draw inspiration from the natural world around her, as well as having a quiet, spacious space where she can express her creativity.
This peaceful environment gives her the inspiration she needs to create unique ceramic pieces around the art of the table. She explores various shaping, firing, and glazing techniques to produce original works of art. She loves simplicity and soft colors.

She took up ceramics during the confinement of COVID-19, and since then, it has become her passion. Pottery has allowed her to find a source of creativity and comfort in these uncertain times. It has become much more than just a hobby; it's become a way of expressing herself and connecting with the natural world around her.

Every piece she creates carries a part of this journey, from discovery to artistic expression.
more about Vanillecocola
Value in the details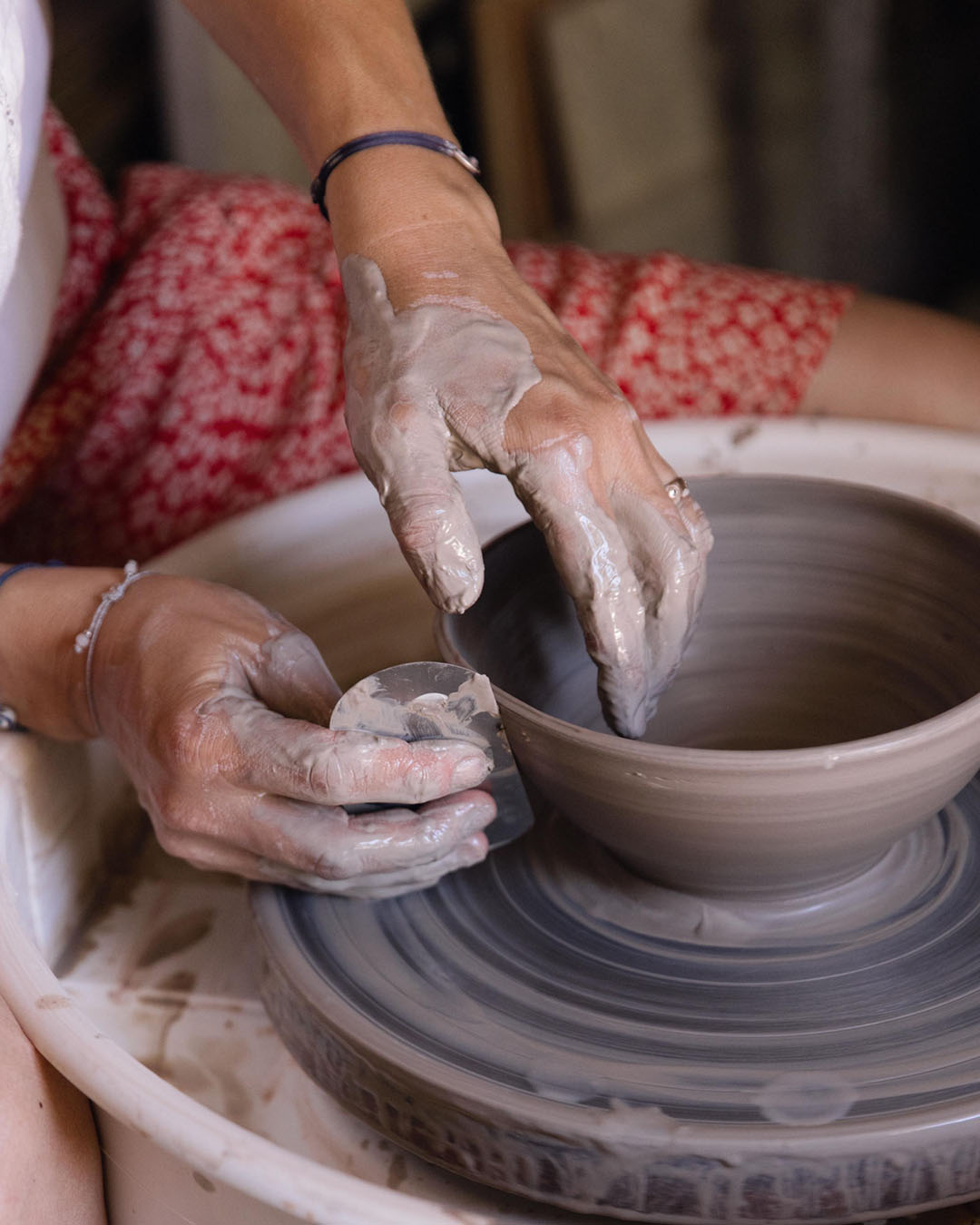 Creating Handcrafted Ceramics: A Detailed Process
Depending on the pieces, she uses two techniques. Modelling and turning. Each hand-crafted piece requires a certain amount of time to design.
The first step is to prepare each ball of clay. She calculates the weight of each one according to the piece to be made, then kneads it to remove any air bubbles.
She then turns her pieces and gives them time to dry (several days). The turning stage is important, as it's at this point that the piece gets its final shape. She carries out a first firing that rises to 980 degrees (firing over two days between the rise and fall in temperature).
She then cleans and enamels her pieces, and finally carries out the final firing, which rises to 1240 degrees and seals the piece.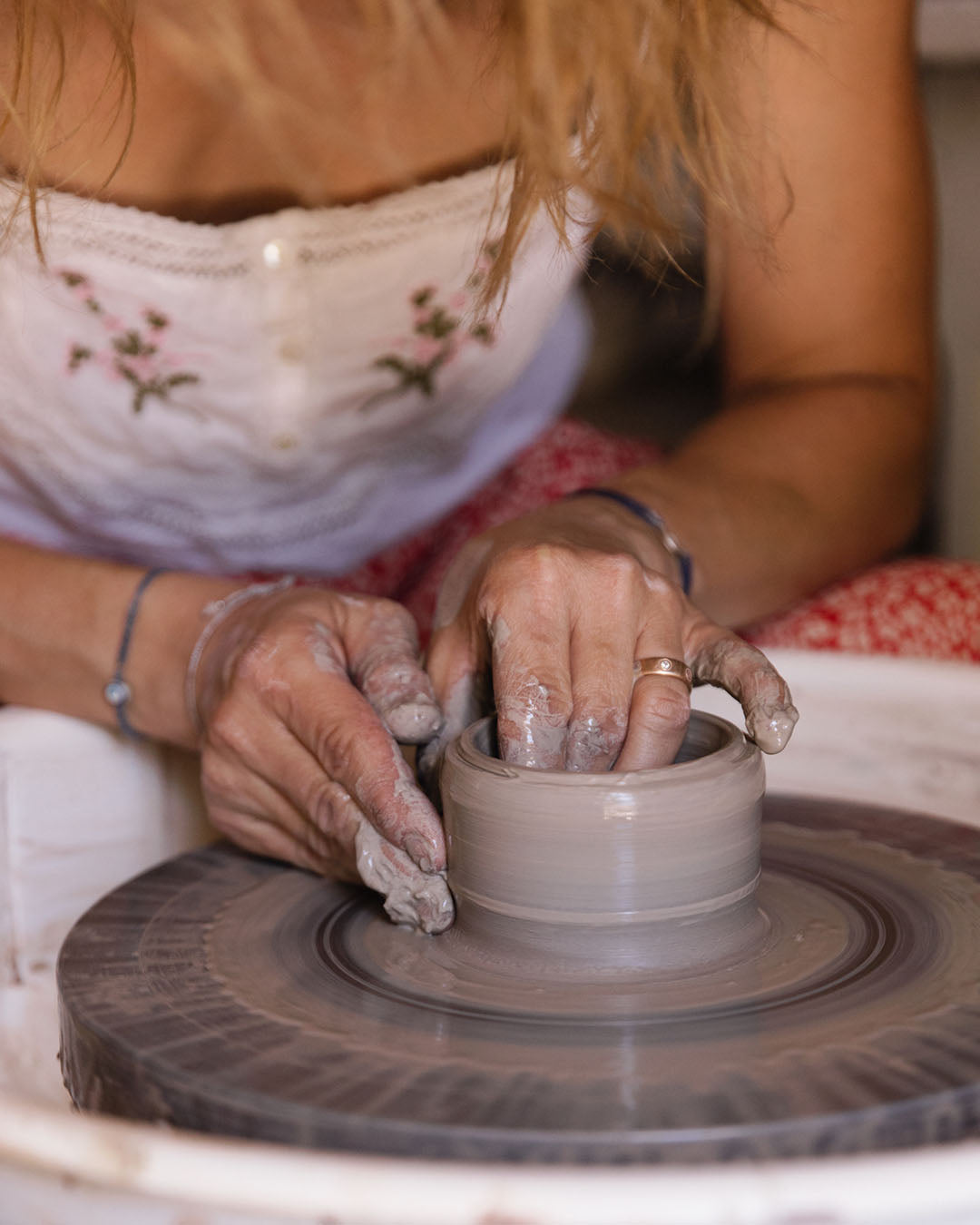 Exploring the Art of Stoneware: A Quest for Inspiration and Surprises
After testing several different stoneware bodies, she settled on a smooth white one. It suits her best.
She continues to look for colors that inspire her and that will embellish her pieces.
Every email, land, or shape search takes a long time.
An enamel will not react in the same way on smooth, red, or chamotte clay.
Every kiln opening can be a real surprise, as well as the opposite.
An Artistic Journey in Ceramics
The shape of her piece is very important to her. Until she's satisfied with the result, she doesn't offer her piece.
She studies its shape, its curvature, its practicality, its grip...
Once the shape has been validated, color becomes a real question.
She loves ceramics because it's where she can really express her creativity.
"My pieces are like me."
I do, in case of special request do reach out to TA-DAAN in chat or via e-mail and we'll let you know if we can meet your needs. The piece will be made to order and so it will require 3 weeks.
I work in stoneware. The pieces are therefore watertight and can be put through the dishwasher and microwave. I recommend hand-washing for longer life.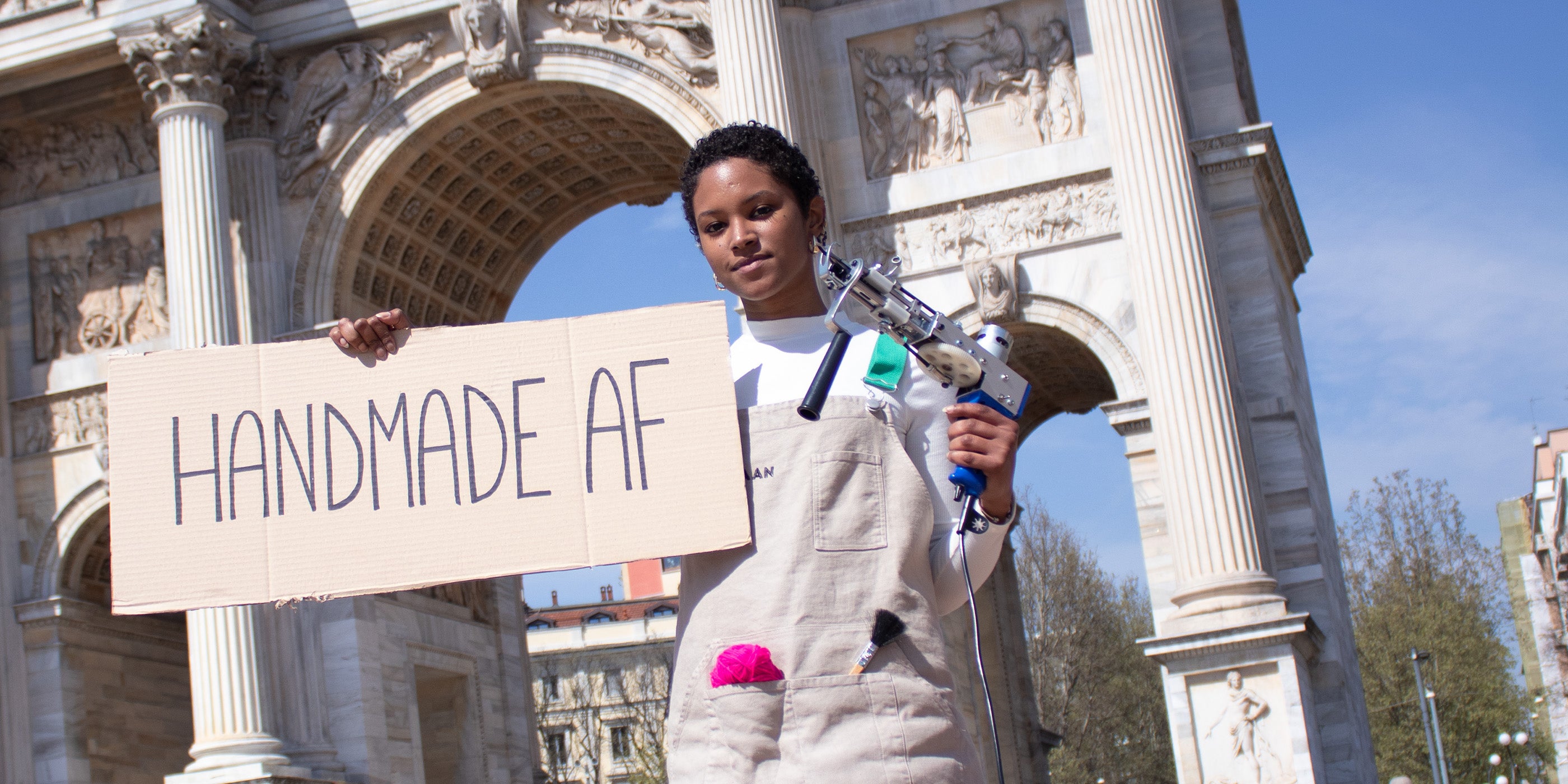 MORE THAN JUST PRODUCTS
An ever growing community
Artisans, designers and creative minds are the protagonists! Do you want to join this amazing community? Reach out to us!