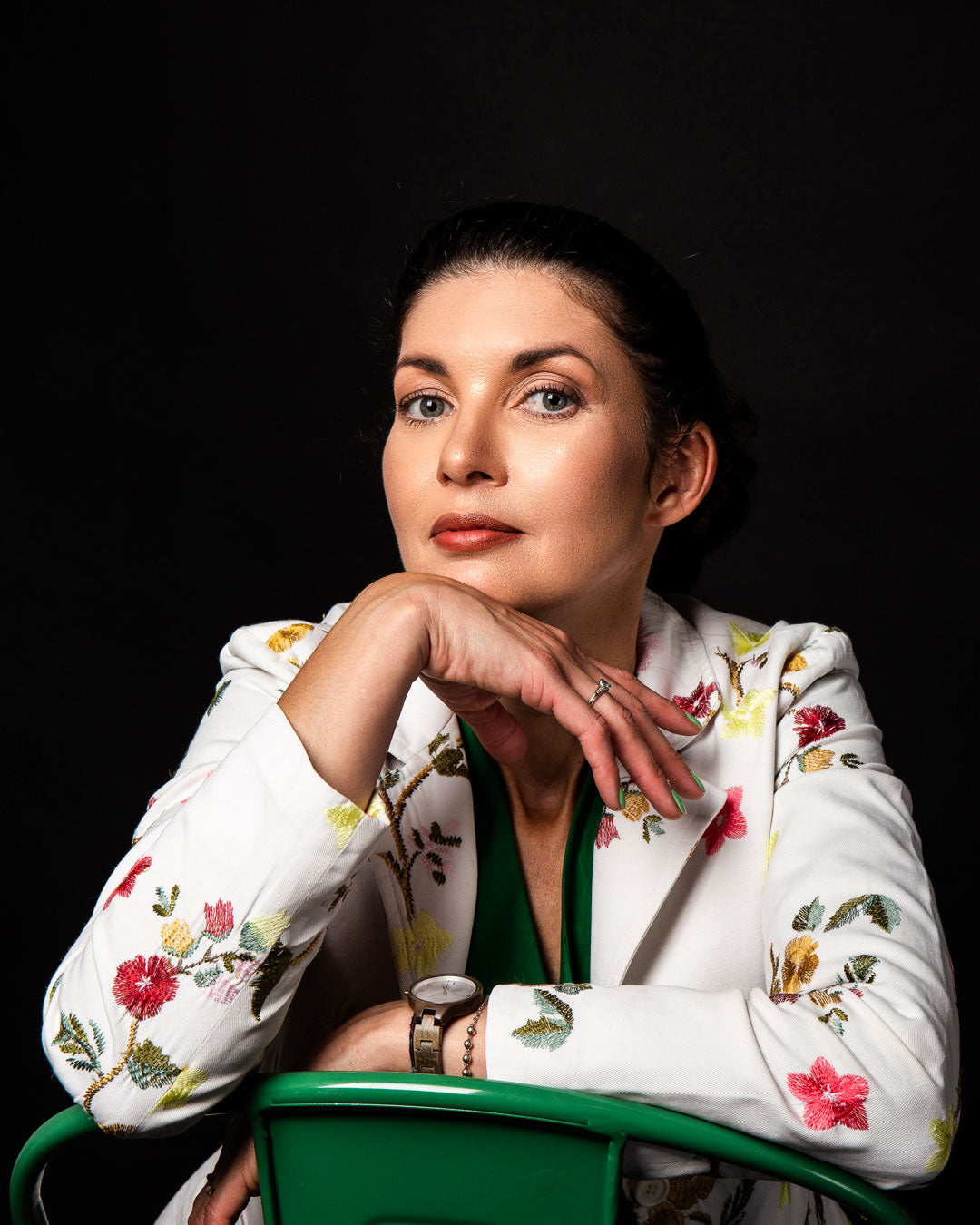 VANESSA SARONI
Vanessa Saroni
Milan, Italy
"Made by women for women"
Born and raised in Brazil, surrounded by fashion, colours and design.

Vanessa studied Fashion Management in Sao Paolo, Brazil where she discovered her fascination with textiles and innovative materials.

Vanessa's varied career has included working in a bank, art auctions, hospitality, account management and finance.
Vanessa grew up with an intrinsic interest for fashion and her love of bags and shoes runs in her DNA: Vanessa's mother worked as a bag assembler, her uncle as a shoe pattern maker and her aunt as fashion designer. She remembers being fascinated by the vivid colour of her mum's shoes, and this curiosity paved the way for her passion for design.

She thrives off adventure and reinvention but what has always brought her joy is art, design and fashion.

Vanessa Saroni aims to create exquisite timeless pieces using the best fabrics, artisans, and techniques in a way that honours creative heritage, generates sustainable opportunities for local development and supports female entrepreneurship.
more about Vanessa Saroni
Value in the details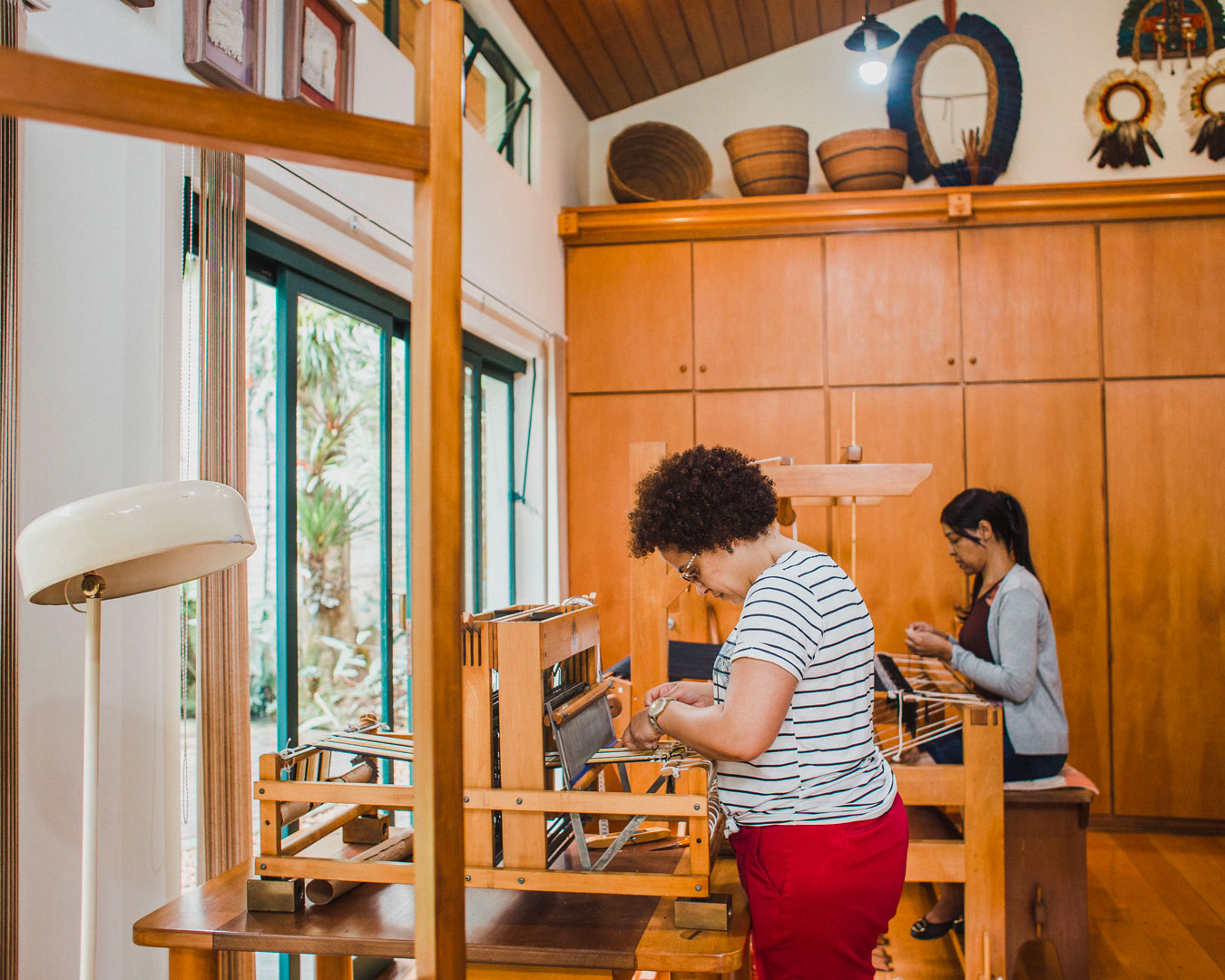 The poetic handweaving process
The handmade weaving process is poetic and the interlacing threads tell a story. Single threads are turned into beautiful pieces of art thanks to the talented hands and minds of weavers.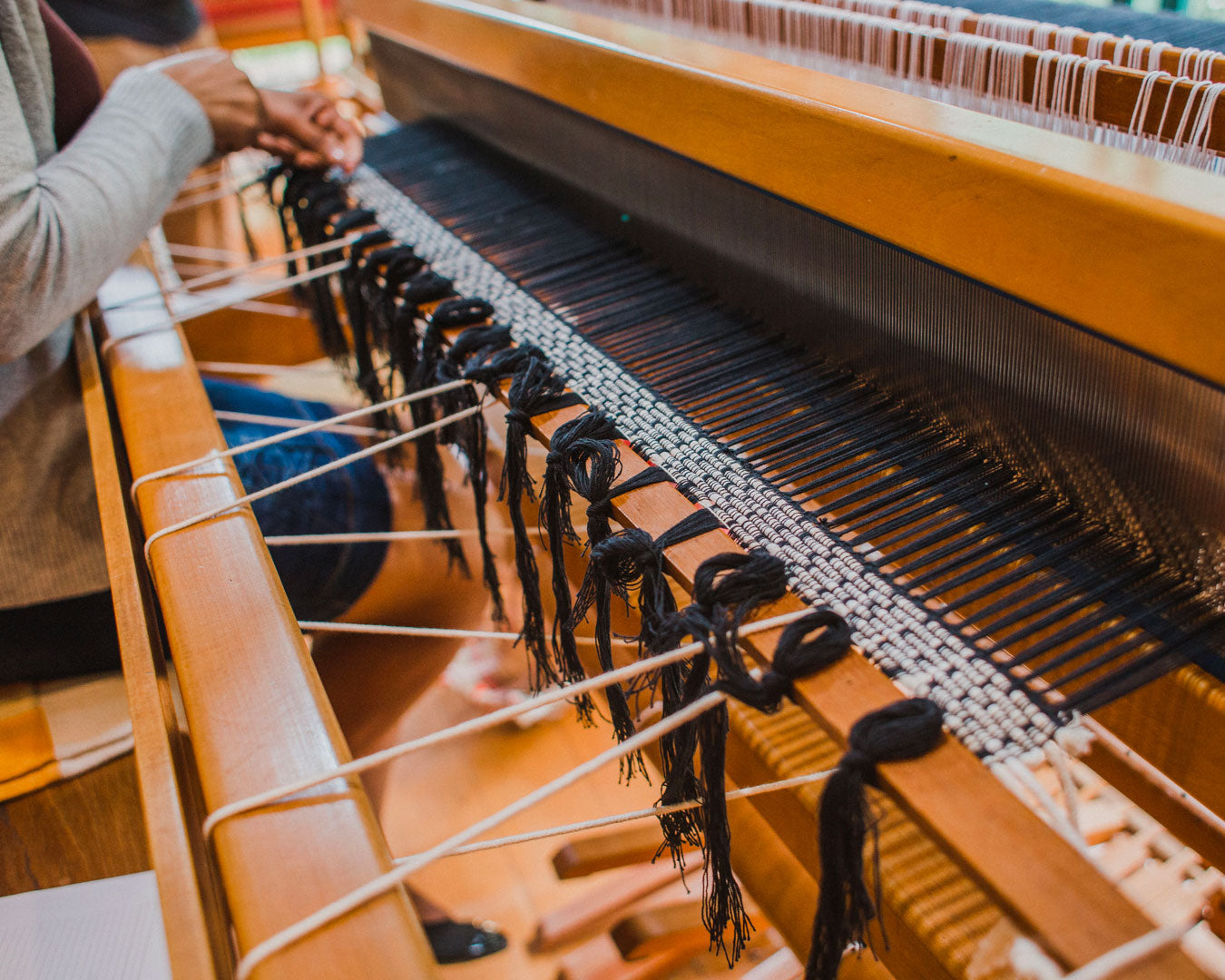 Hand-woven fabric with premium materials
Each thread, colour and weave of the bespoke fabric is exclusively produced for Vanessa Saroni using 100% cotton, silk and wool.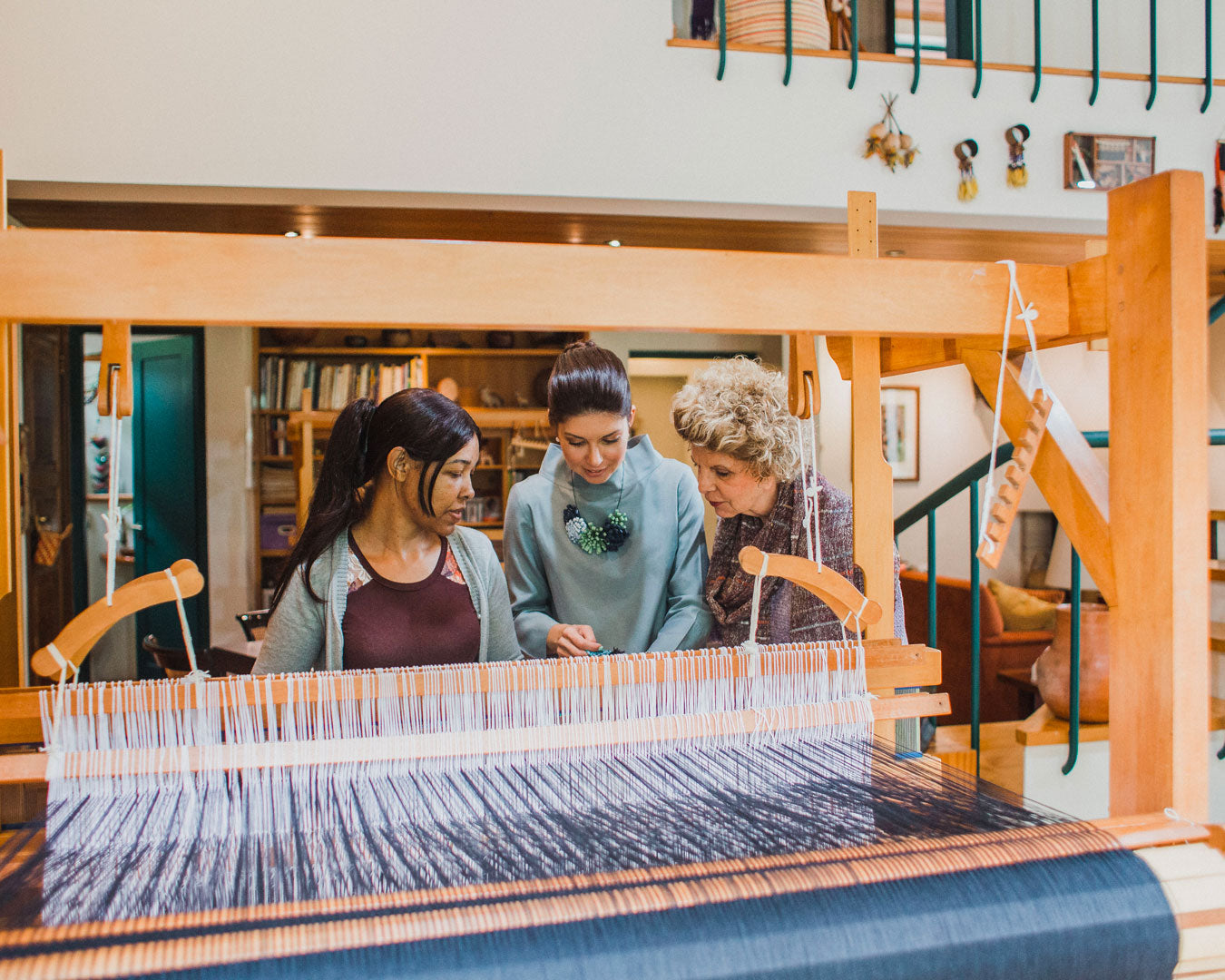 The power of community
When a woman's skills and creativity are nurtured, this not only benefits that woman, but all the women in her community who are inspired and encouraged by what she has done.

Yes! Both Linda and Malu have an handle and a pactical shoulder strap inside. The shoulder strap is regulable 100 cm -120 cm

Vanessa truly believes in the importance of boosting and nurturing women's talents!
She works with talented Brazilian crafts-women who, with their skills and knowledge of manual weaving techniques, generate income and livelihoods.

Vanessa says: "We work to release their potential and strengthen their communities by giving them autonomy and purpose in often challenging situations such as the scarcity of resources, and raising and educating children alone."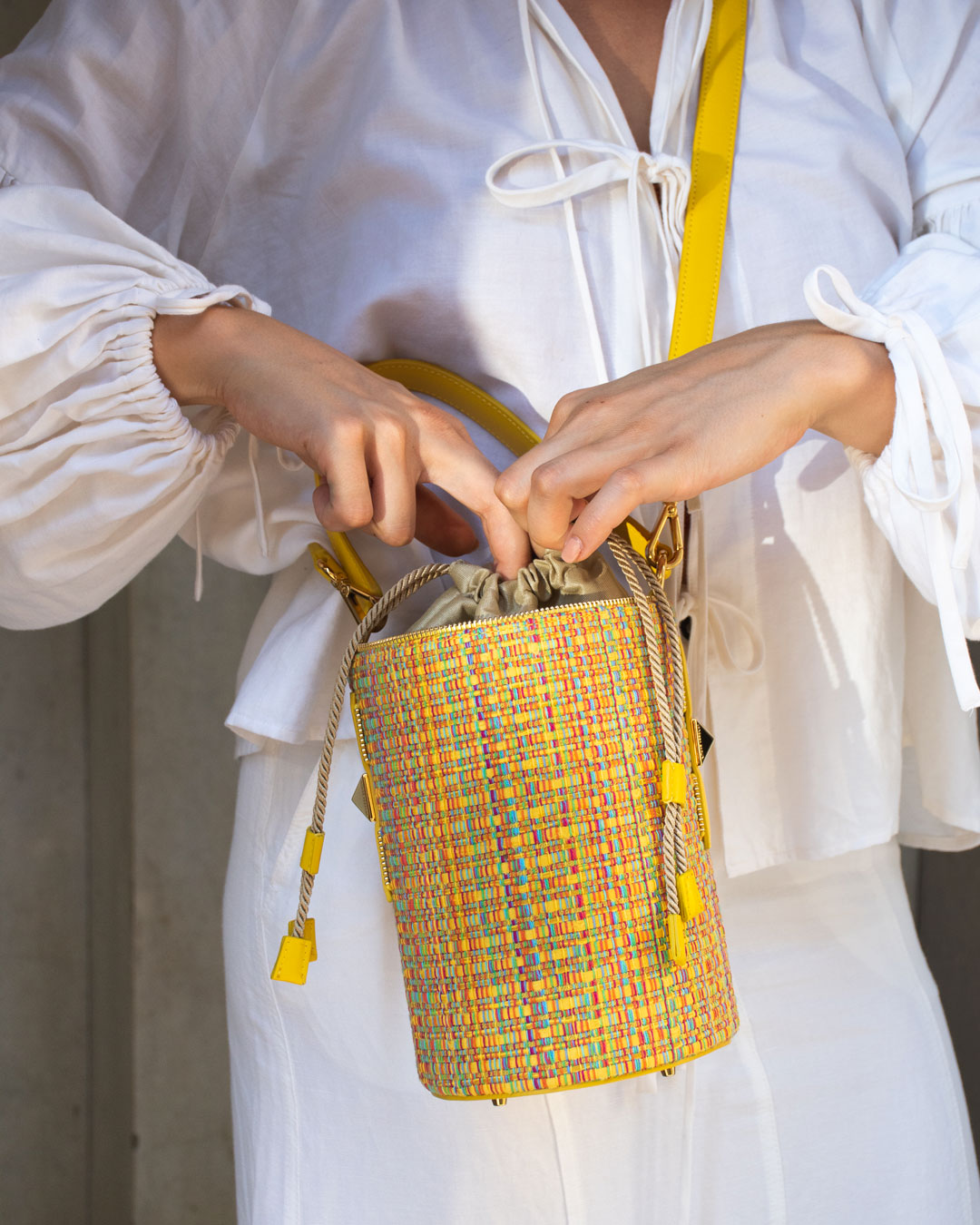 Beautiful handmade fabric
Each metre of this exquisite fabric takes a day for our artisans to produce.

Each thread, colour and weave of the bespoke fabric is exclusively produced for Vanessa Saroni using 100% cotton, silk and wool.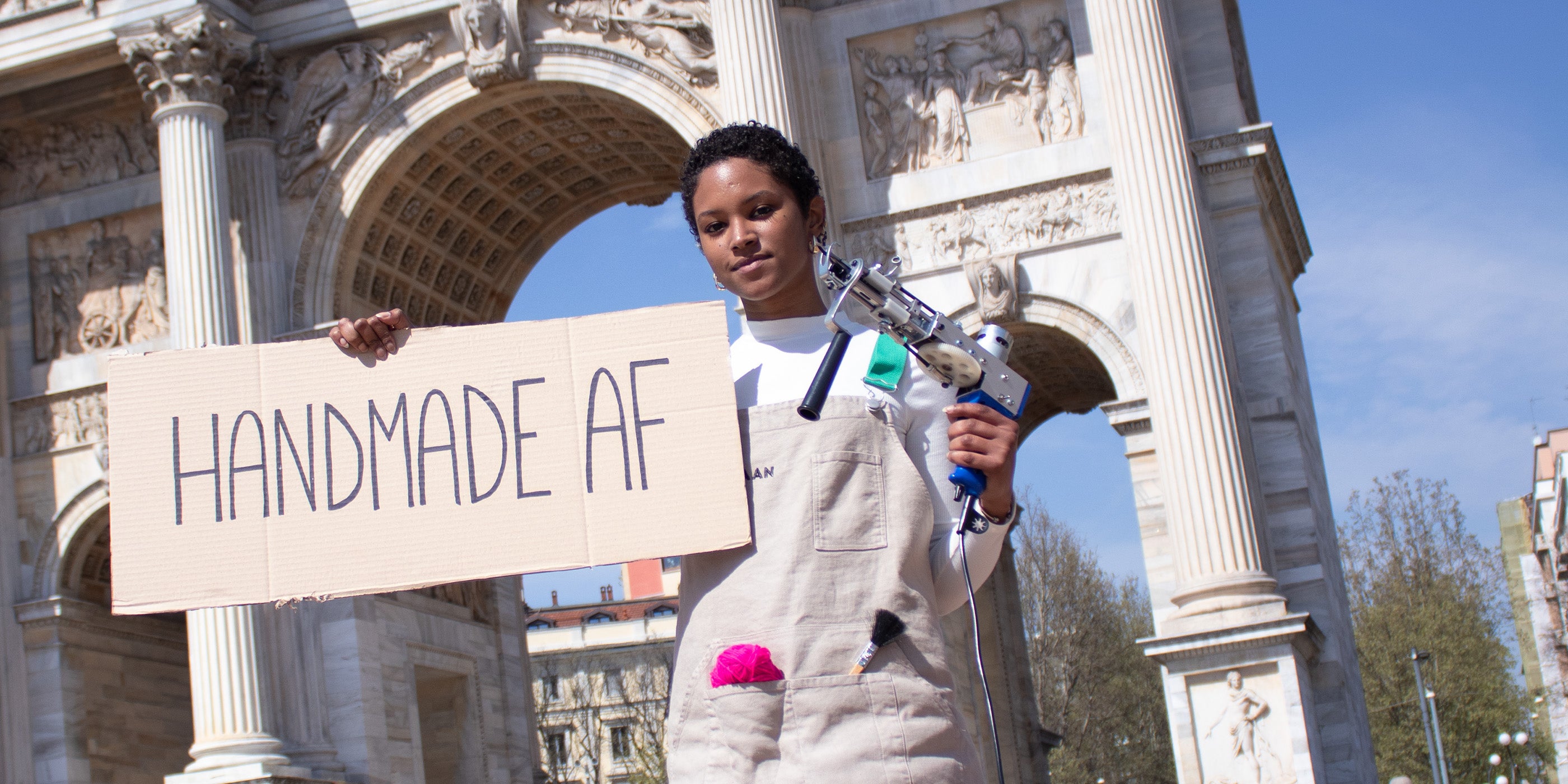 MORE THAN JUST PRODUCTS
An ever growing community
Artisans, designers and creative minds are the protagonists! Do you want to join this amazing community? Reach out to us!